Edgar haircuts are the latest trend for men. Short and sharp but full of attitude, this style suits men with long, oval, or angular faces. It's perfect for those who already have short hair but want to update their look with a youthful, modern, and edgy cut, and it can also hide an uneven hairline.
Classic Edgar Haircut
The classic Edgar haircut is ideal for men with short thick hair. It's about blending a high skin fade into a short Caesar Cut. Your stylist will then cut the front to create a straight line across your forehead. Although neat and clean, the classic Edgar haircut still has an attitude and edgy appeal due to its well-defined lines.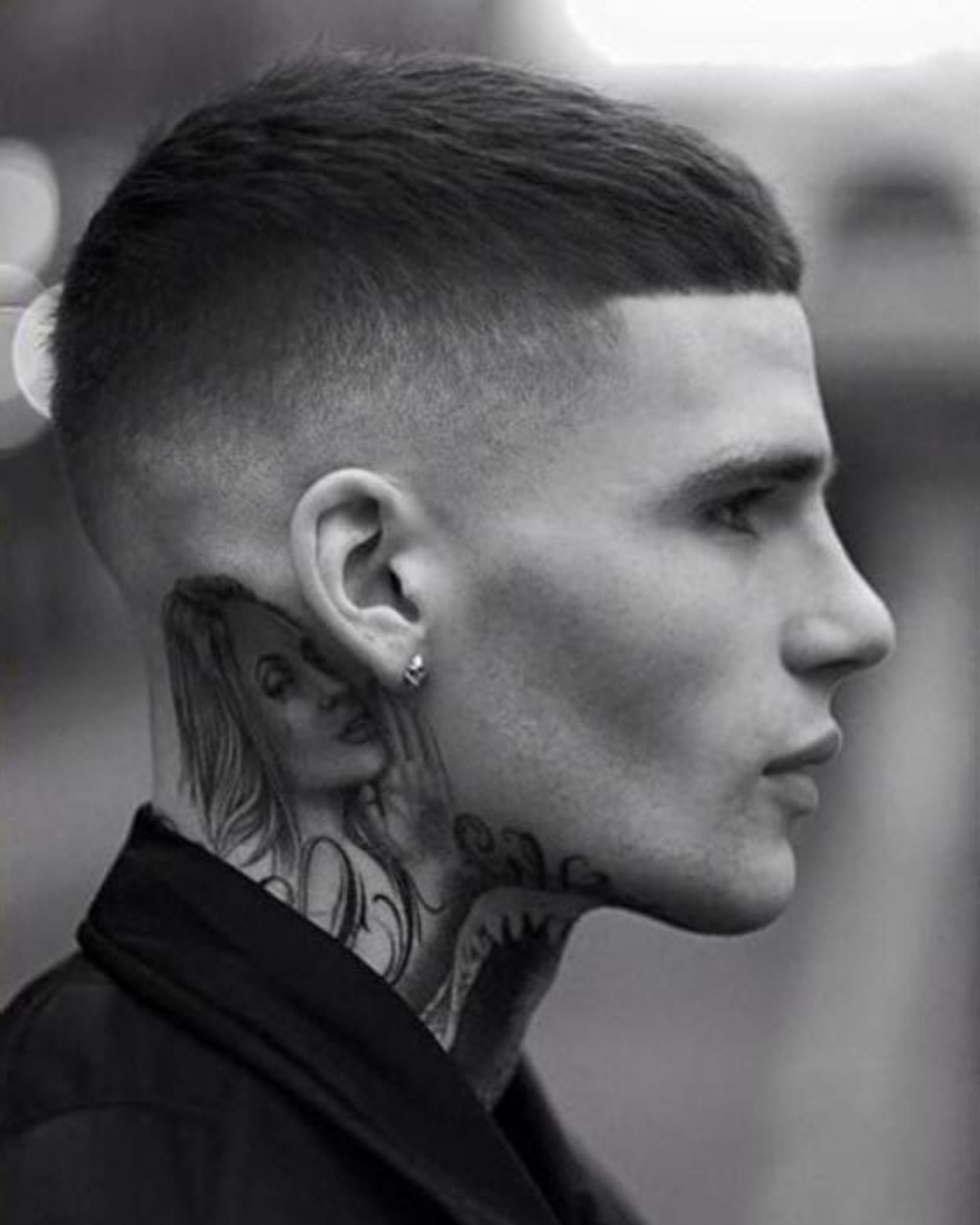 Edgar Wavy Haircut
While the classic Edgar works best on straight hair, a wavy Edgar lets you show off your natural hair texture and has a more unique and unusual look. The barber will still skin fade your hair at the sides but leave the top section longer to create an undercut effect. Similar to the classic Edgar, your hair will be brushed forward and cut to create a straight line across your forehead.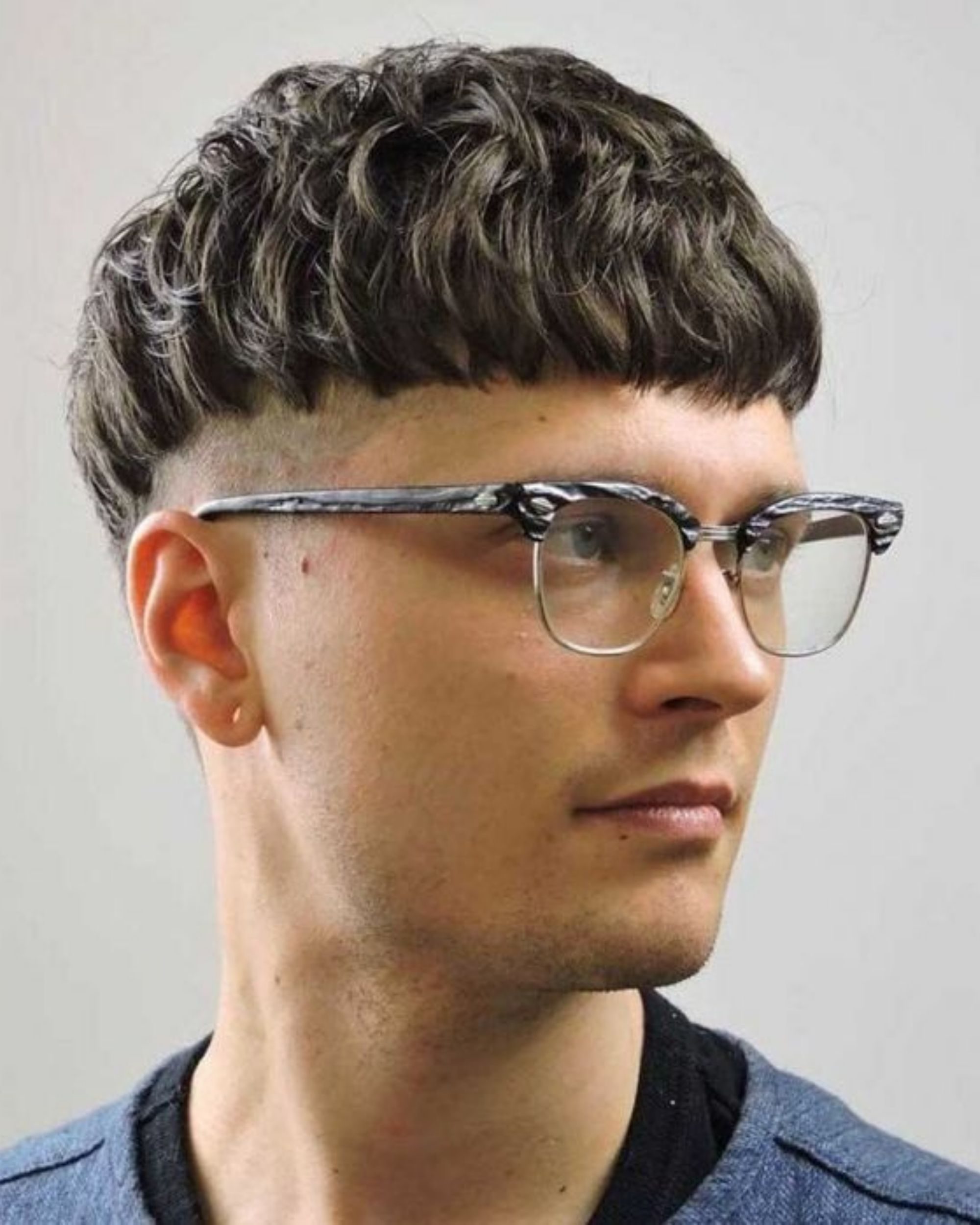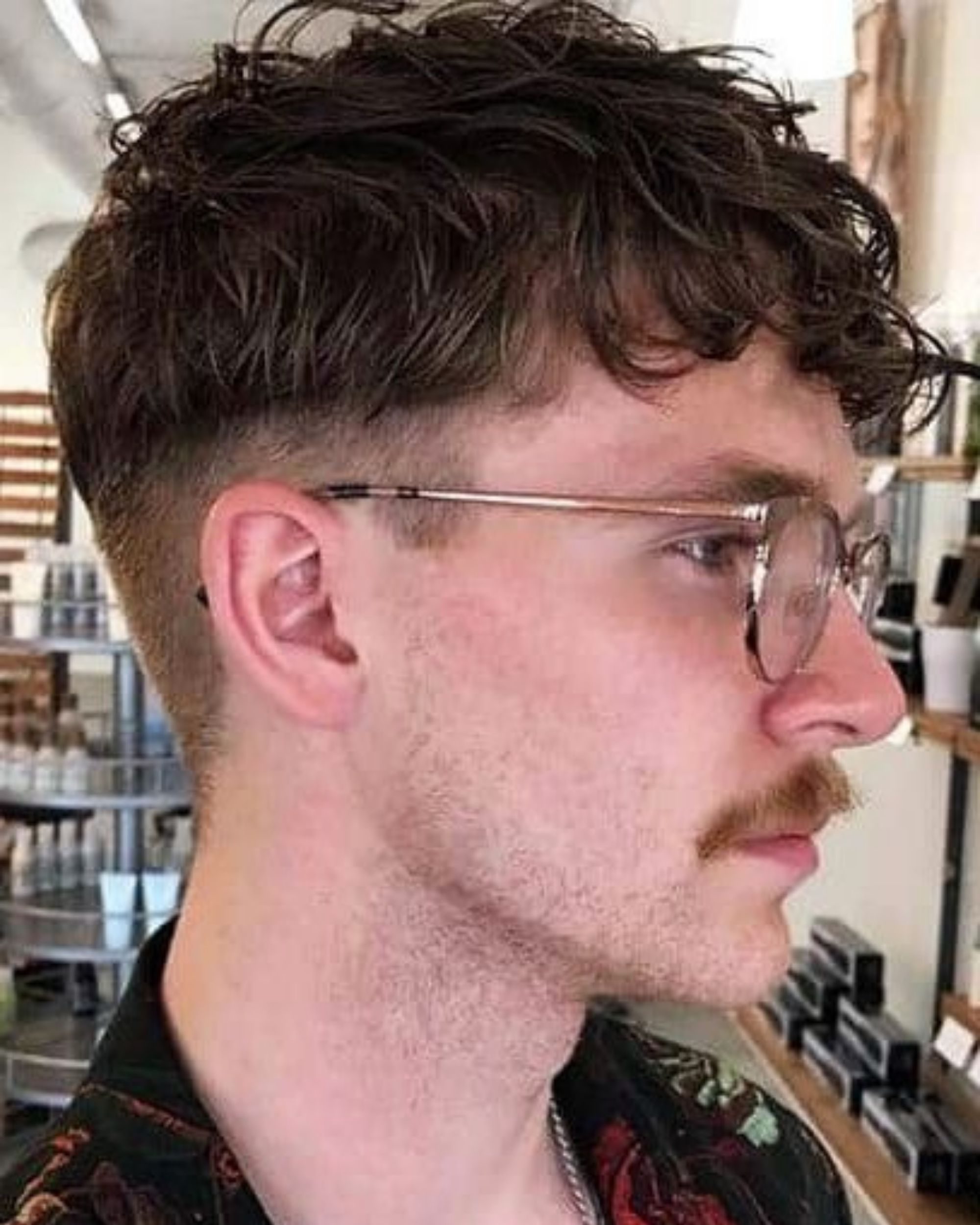 Spiky Edgar Short Haircut
To give your Edgar cut an edgy look, try adding spiky texture to the top section of your hair with clay or pomade. However, to maintain the signature straight bangs of the Edgar cut, leave the front of your hair smooth and product-free. Maximize the impact of Edgar's short, spiky cut by pairing it with a less blended fade, creating a bold undercut effect that draws more attention to your hair.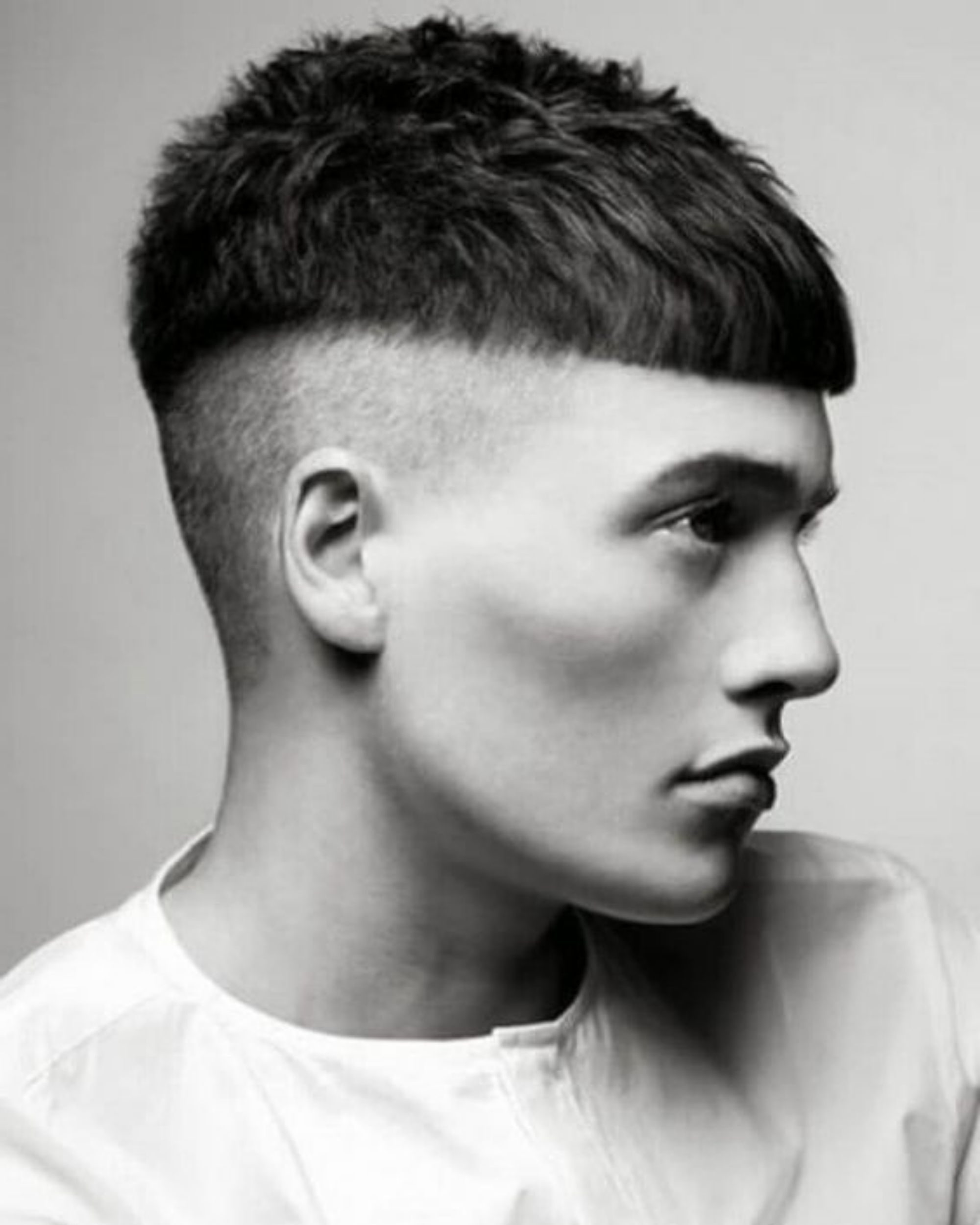 Mid Fade Edgar Haircut
For a sharper and more striking take on the Edgar haircut, pair it with a mid fade. This will create an interesting straight-line effect when viewed from the side. It is ideal for men with medium-length straight hair who want to change their cut with an edgy and unusual look.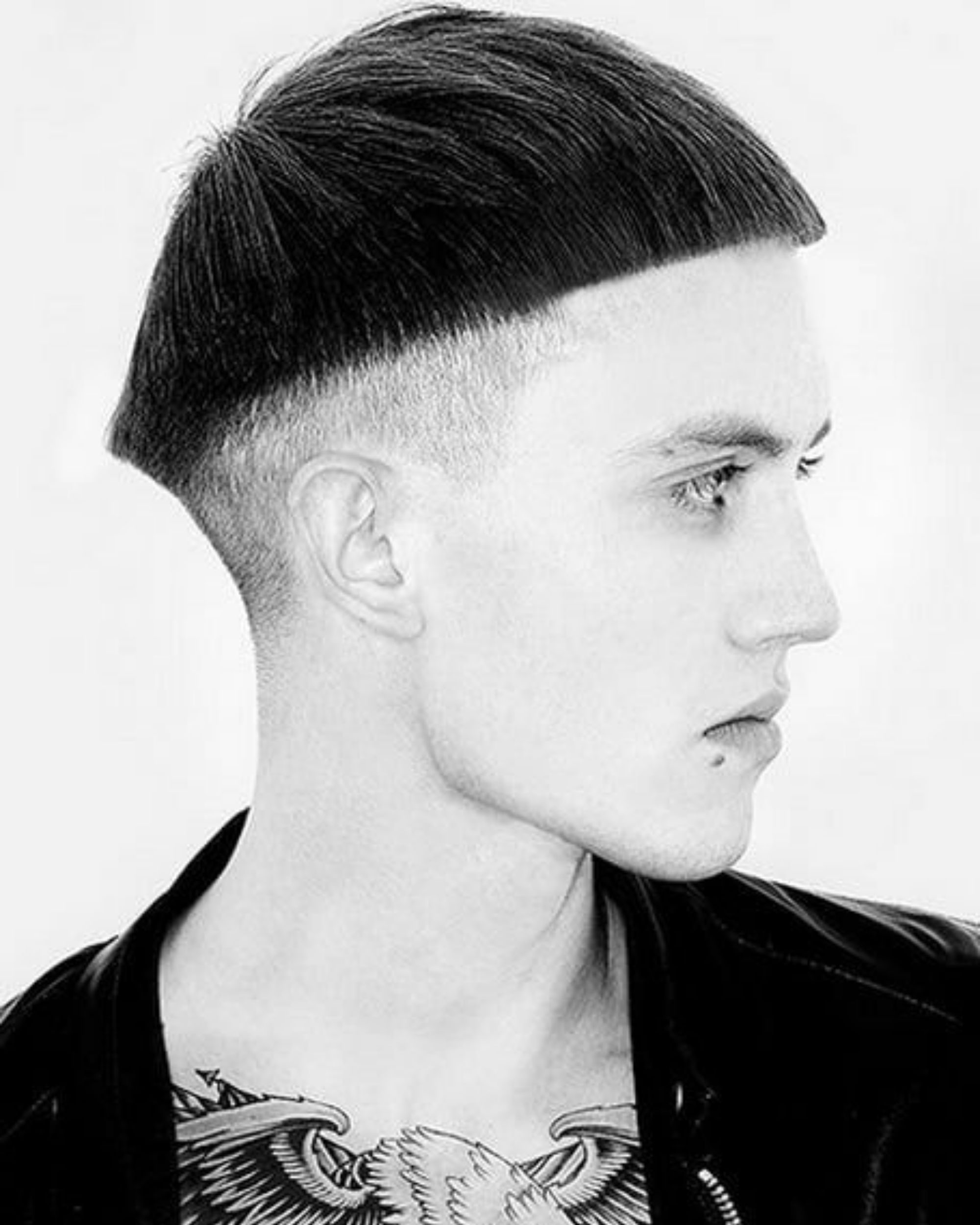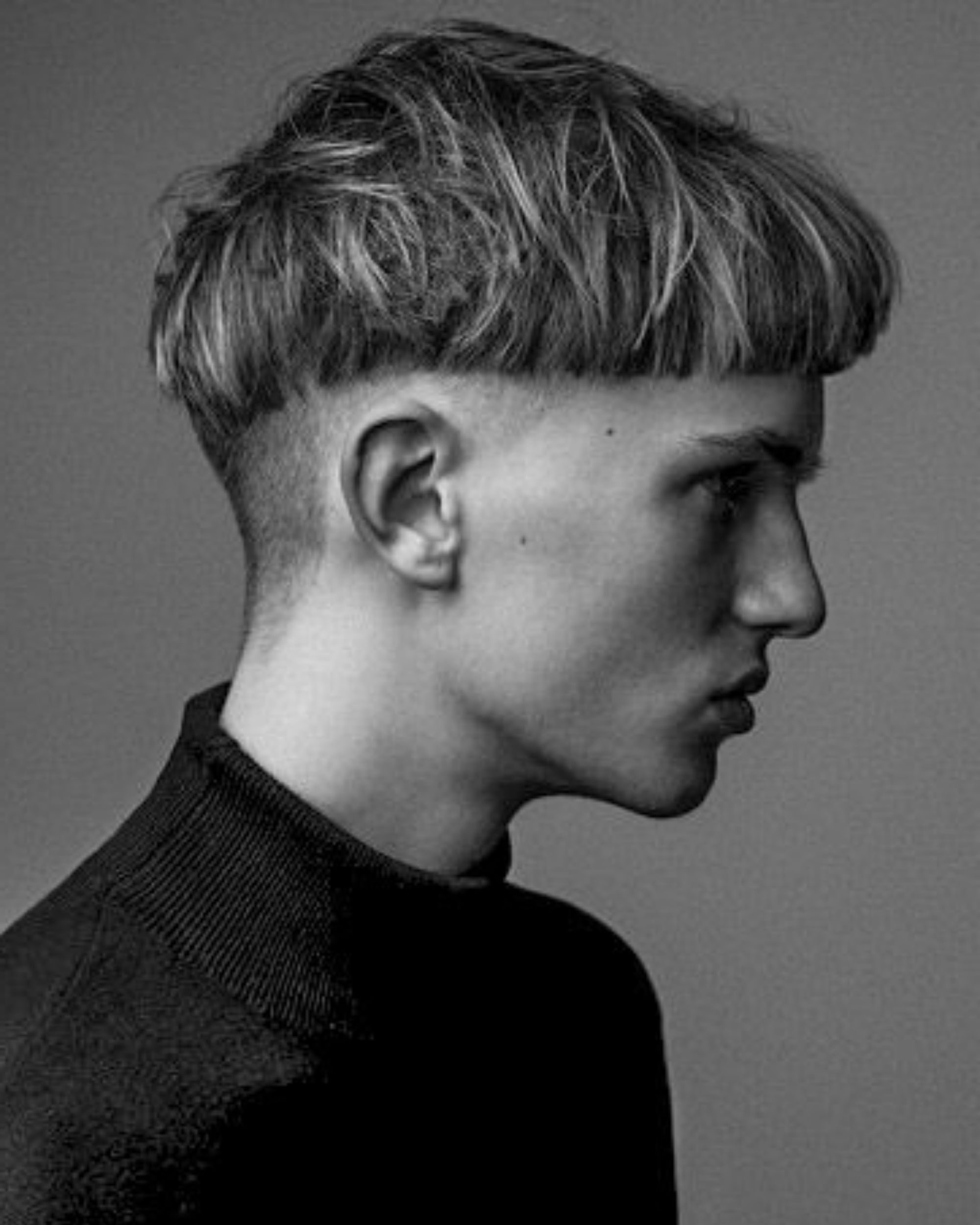 Edgar High Fade Haircut
If you already have a high and tight haircut, try an Edgar high fade for a subtle change of pace. As usual, your stylist will buzz the sides in a short, sharp high fade. However, instead of cropping the equally short top section, they'll brush it forward into a mini Caesar. Fresh and contemporary, it will give your ultra-short cut a little more personality.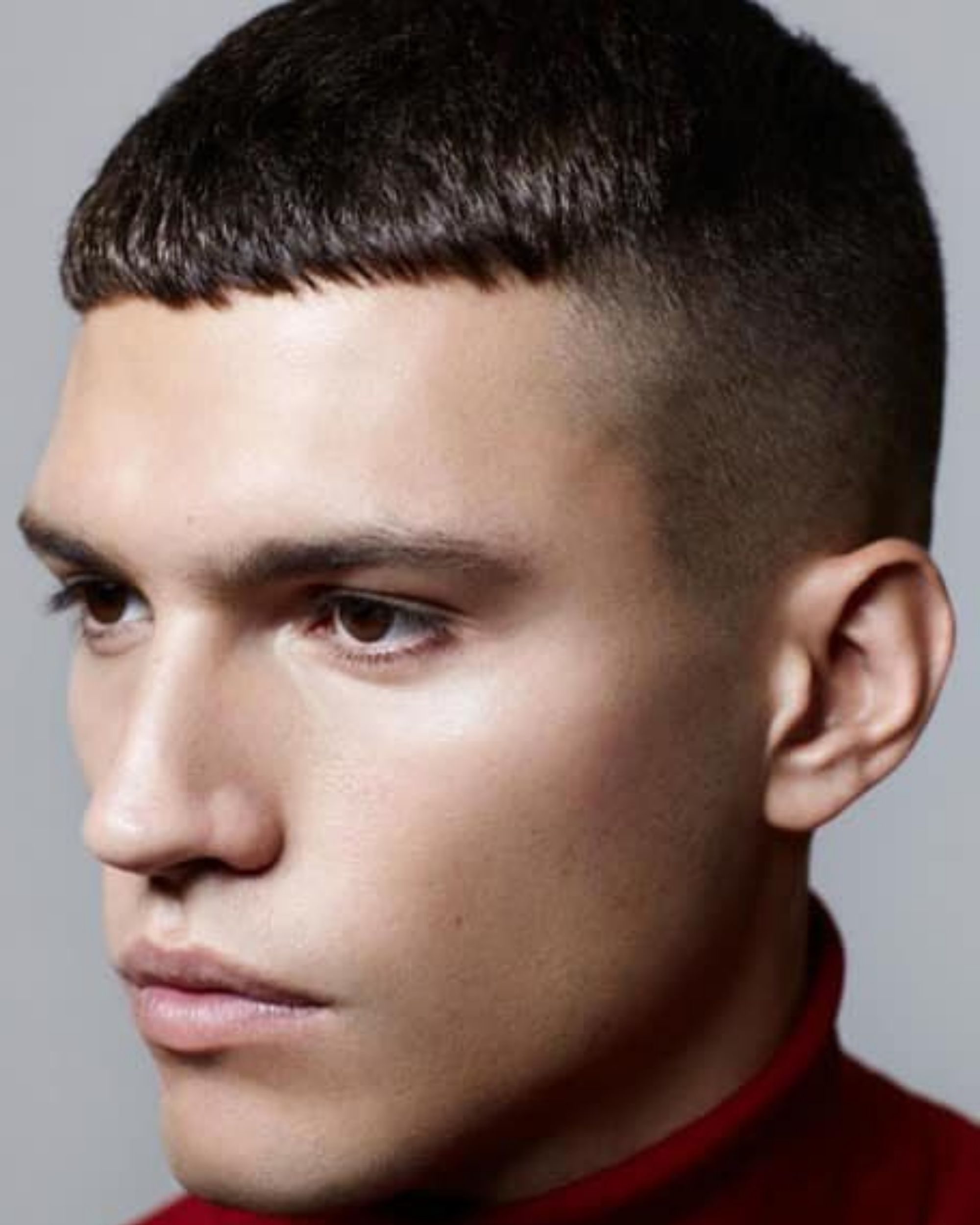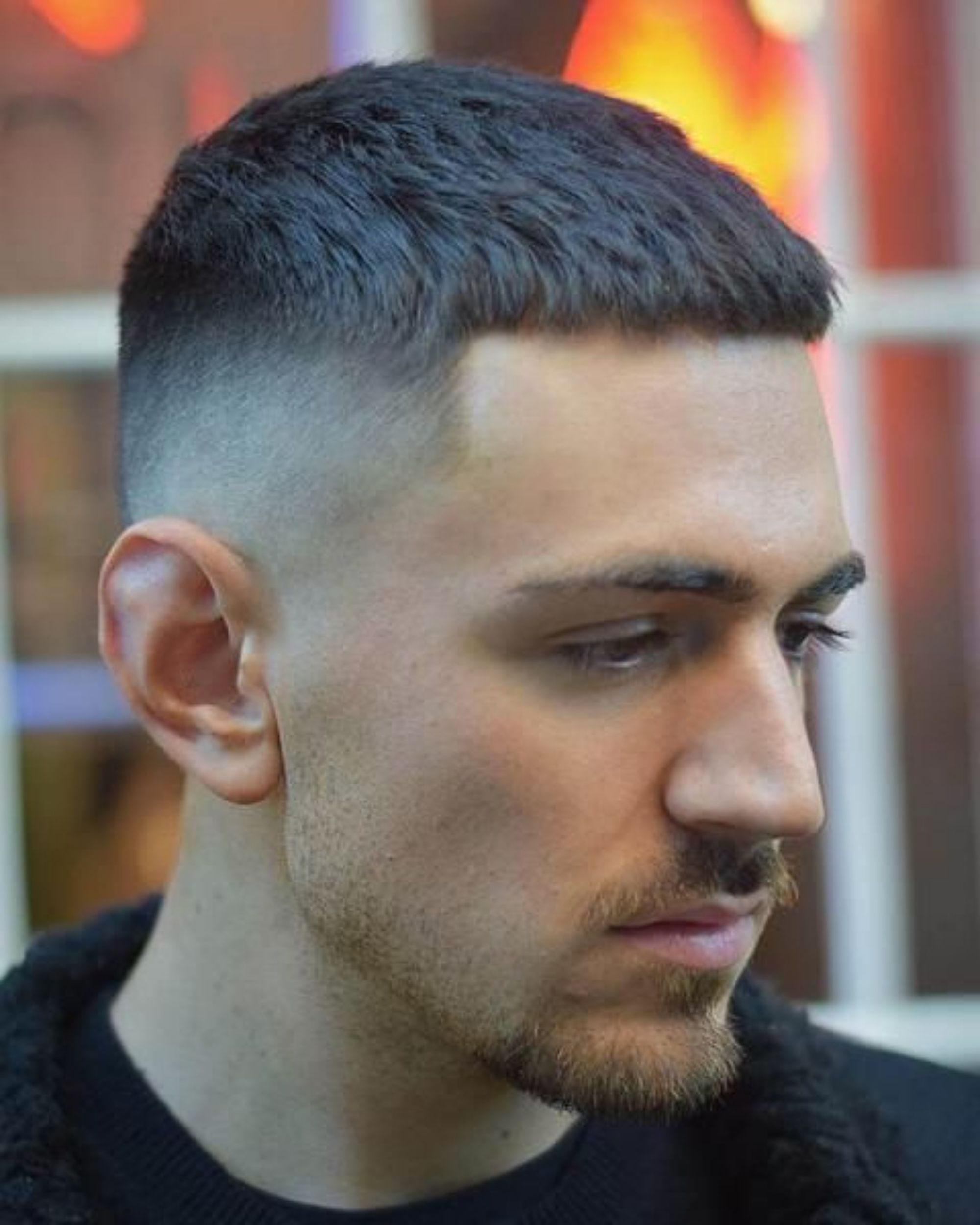 Edgar haircut with platinum hair
Platinum hair has become extremely popular with men over the past year. Not only does it completely change your look, but it also makes you stand out from the crowd due to its bright white color. Because bleaching your hair makes it weaker, short haircuts like the Edgar are a great option for going platinum. Plus, the edgy platinum look gives an Edgar haircut a trendy 80s vibe.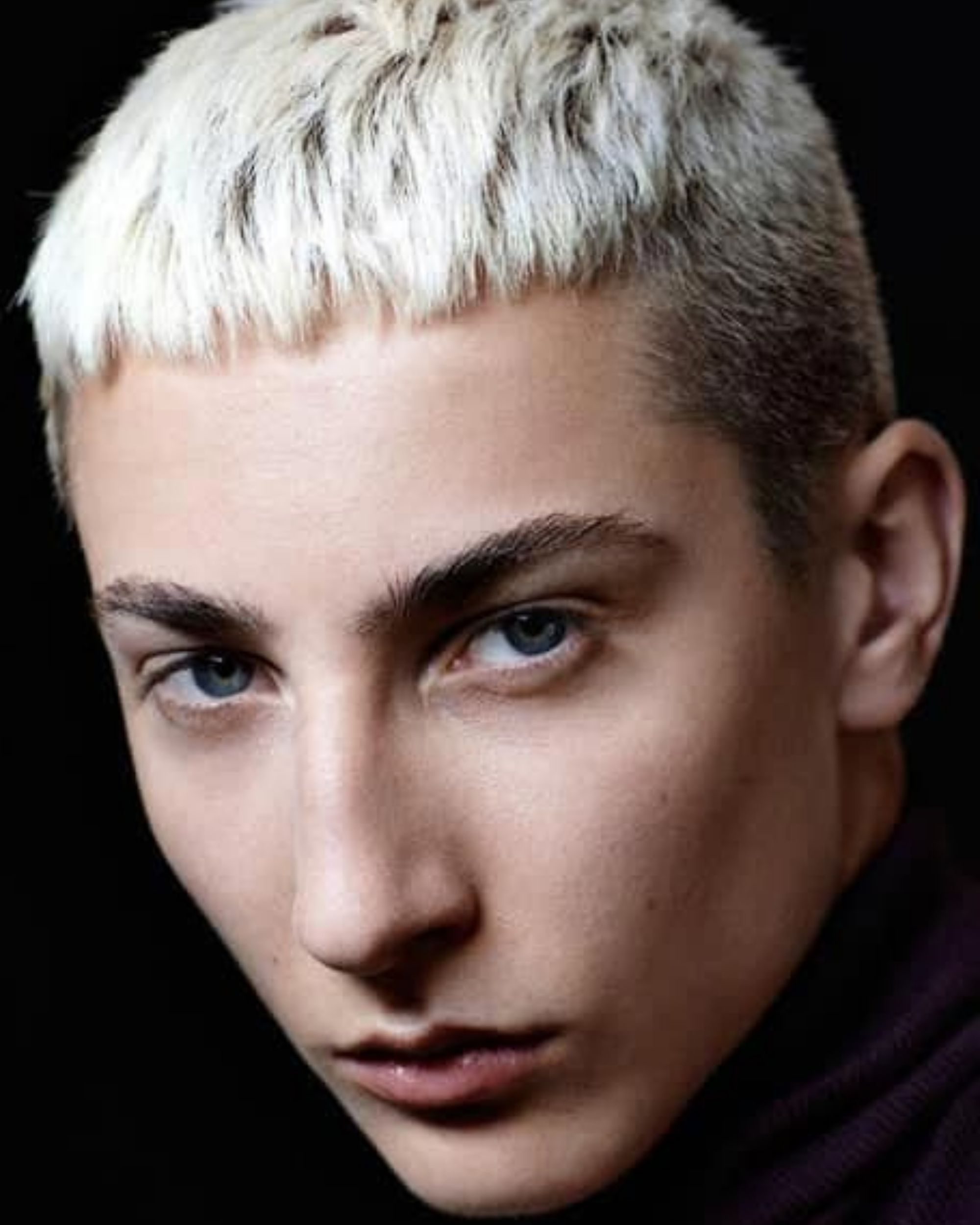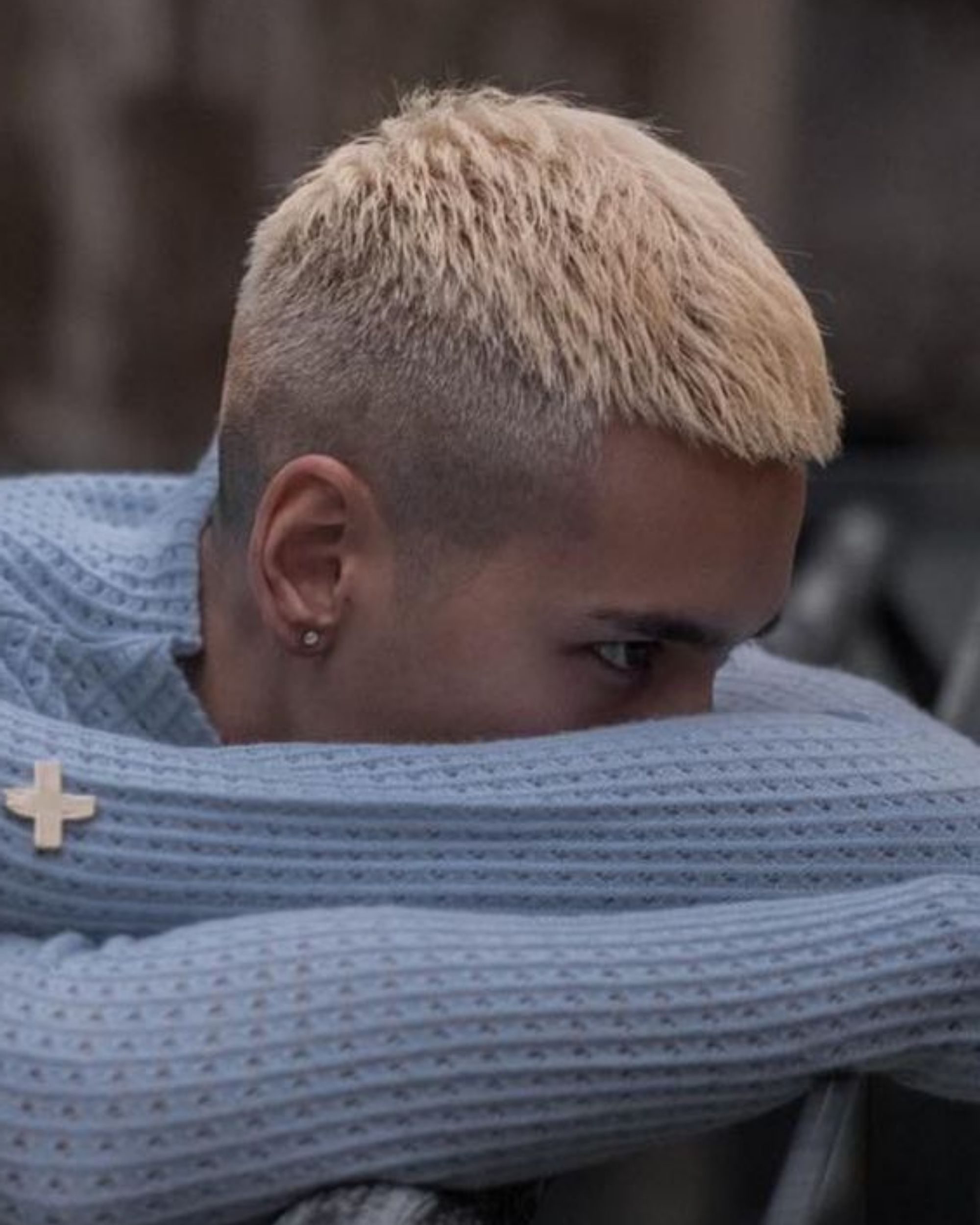 Edgar haircut with choppy hair
The best way to make your hair stand out is to combine elements of texture with sharp angles, and the Edgar haircut with choppy hair is a great example of this. The hairstylist creates texture by cutting the top section in many different lengths – known as a "choppy cut" – while maintaining the classic straight bangs of an Edgar cut. It is better to go for a taper rather than a high-side fade to keep the haircut cohesive.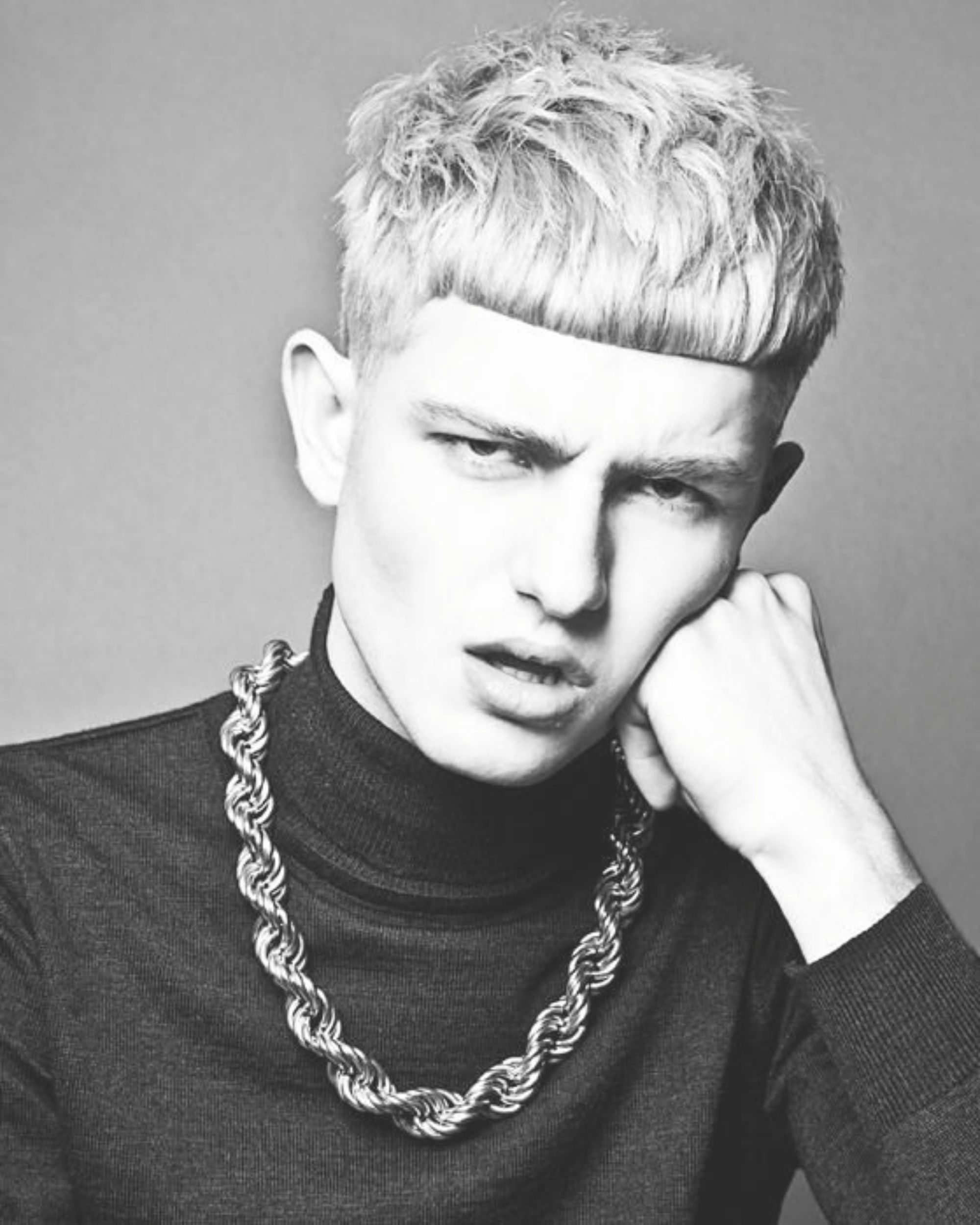 Edgar High and Tight Haircut
Another option for fans of the high and tight is to mix it up with the sharp lines of the Edgar haircut. Unlike the high fade Edgar, the high and tight Edgar involves extending the straight line of the forehead around the head, creating a disconnected contrast with the buzzed sides. The final effect is a "closed" look that catches the eye without standing out too much.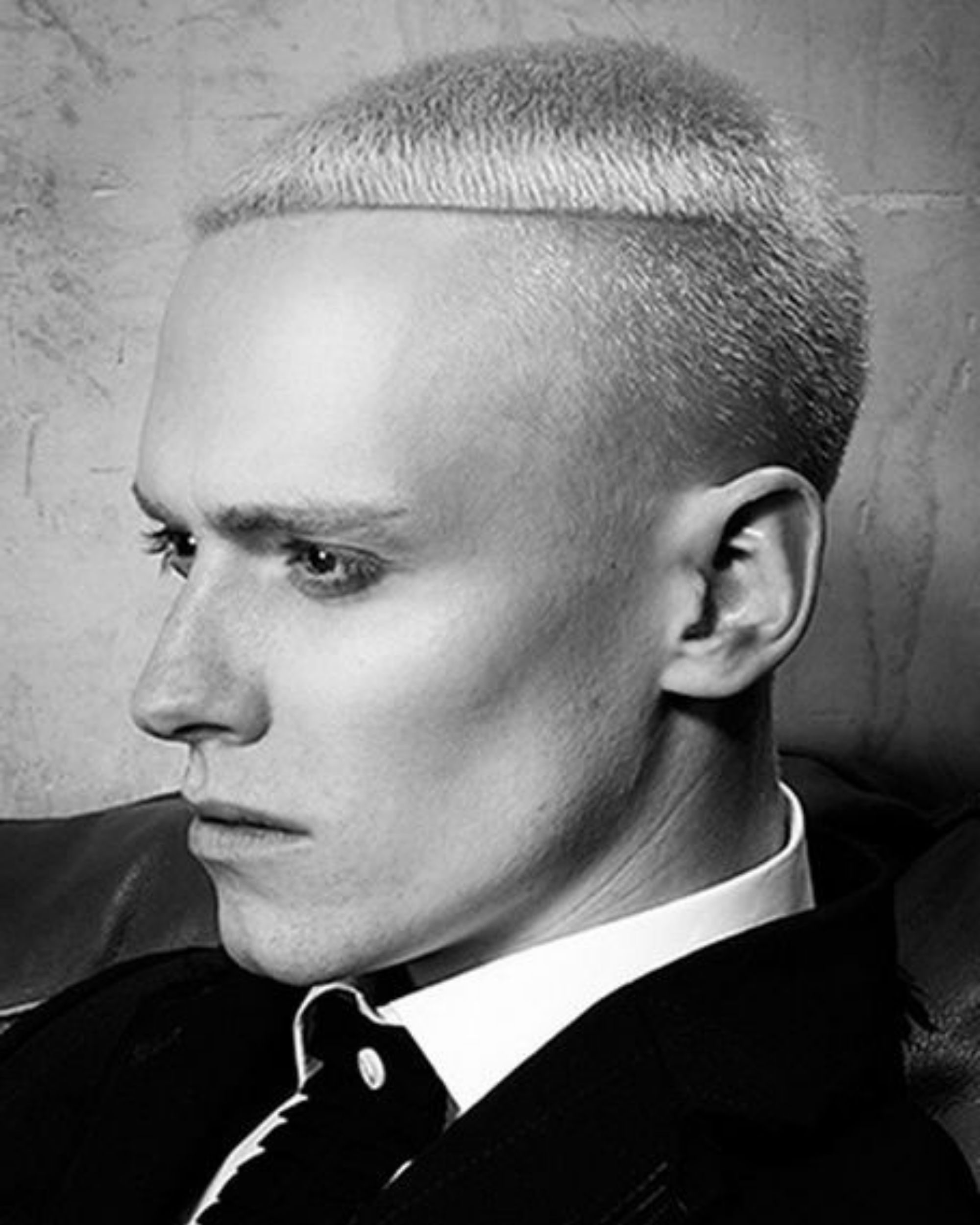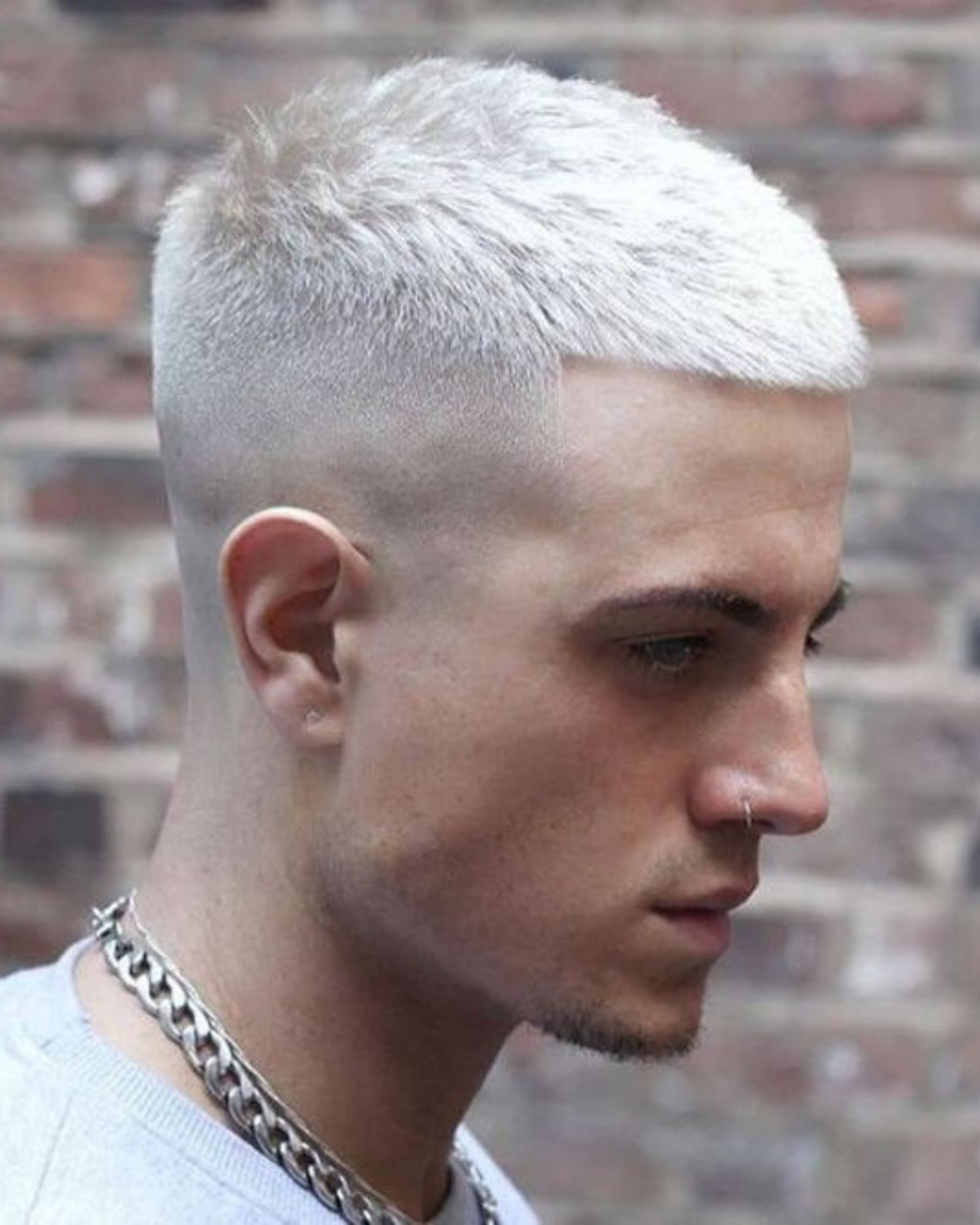 Edgar Haircut with Beard
Growing out a beard is a great option for men who want to drastically change their look. A beard can make you look more mature, as well as define your jawline and cheekbones. As an Edgar haircut is a short, angular, and modern cut, it is best paired with a beard that has those same characteristics. Clean lines are essential, so opt for a short beard with an upward shape or an anchor beard.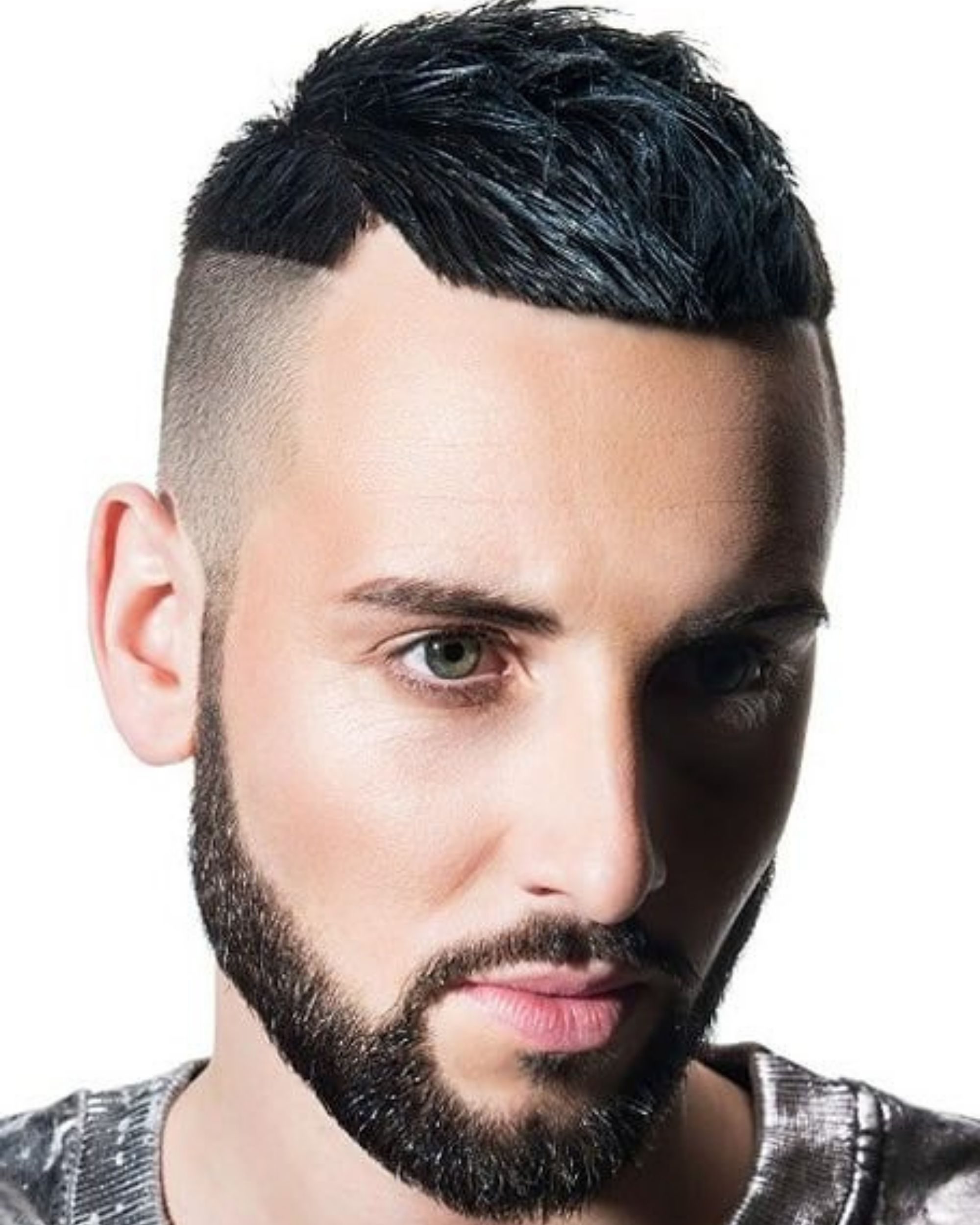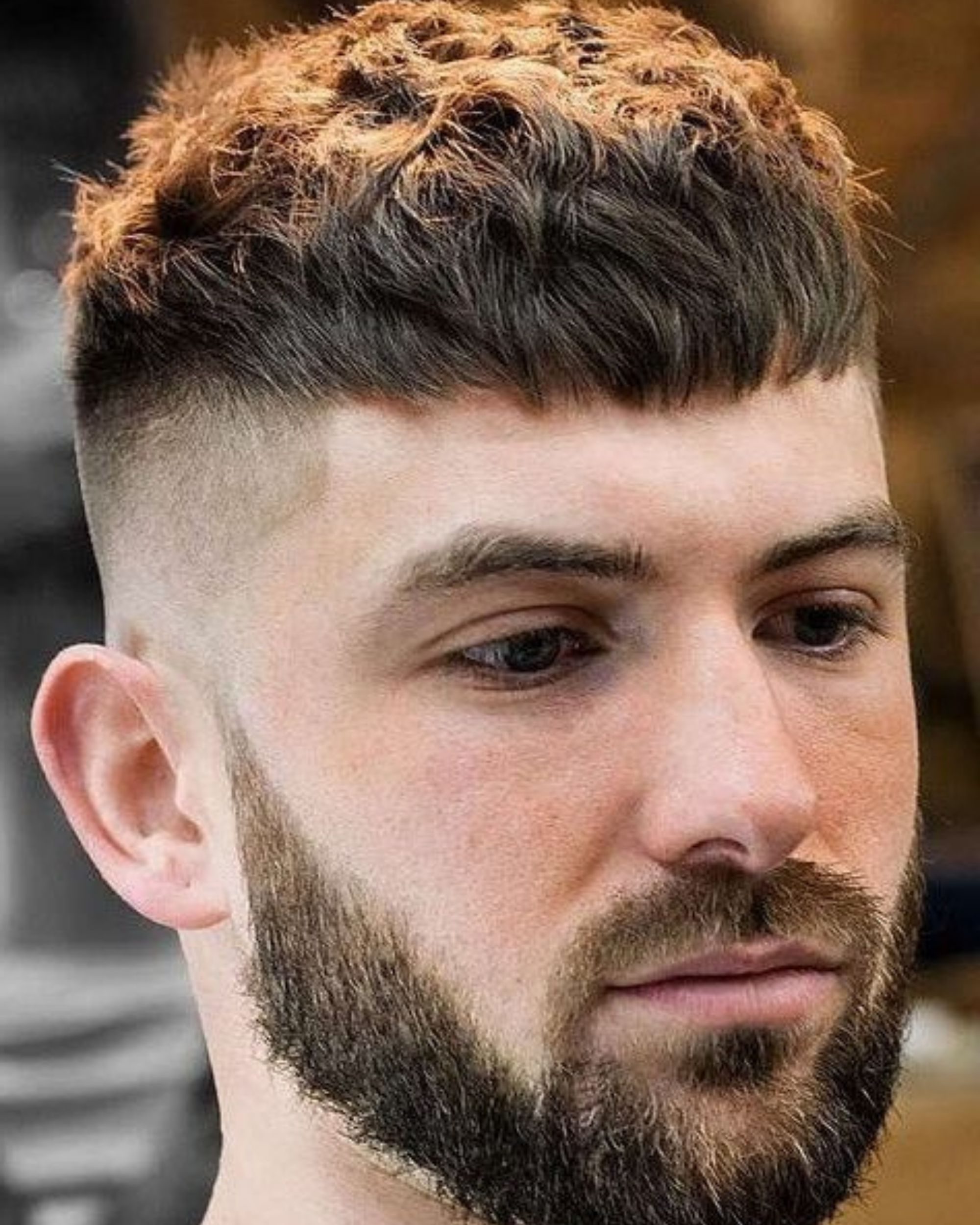 Edgar Haircut Bald Fade
For guys with very short hair, the Edgar cut paired with a bald fade is a great option. Similar to the high and tight Edgar, it creates a striking "lid" effect by extending the "line" of the forehead around your head. However, the bald Edgar cut is even more contrasting, as the sides are kept short without blending into the longer top section. Ideal for men whose style is closer to athletics or streetwear, this fit has a sleek yet edgy feel.