A faded haircut is a popular men's haircut in which the length of the hair gradually reduces from the crown of the head towards the temples and nape of the neck. A high fade is one of its trendiest variants. Hugely popular with Asian, African American, and Caucasian men fades transcend ethnicity and age. They're inherently cool – high fades used to be spotted on old Hollywood stars, and now they're rocked by young, hip men.
Whether you are a white, Asian, black, or Latino guy will always be the right choice. You just have to choose the style that works for you. For example, low fades are best for an oblong, triangle, and diamond head shapes, medium fades look great with facial hair. High fades suit square and round face shapes, only look good on scalp free of lumps and bumps. Scissor fade cuts are a great option for certain head shapes. Let's move on to new high-definition haircuts for boys!
High Fade: Where classic meets cool
Fade haircuts have evolved from classic tapers. But these days, the trend is more diverse than ever, and men are rocking longer (even curly) hair on the top of the head with contrasting shaved sides. In other words, the style can be worn in a variety of different ways.
Classic high fade haircut
With a subtle (yet sexy) pompadour across the forehead, this zero fade comb-over cut is a true high fade haircut classic. Using a wide-toothed comb, brush hair back, incorporating a small amount of gel or spray for extra hold.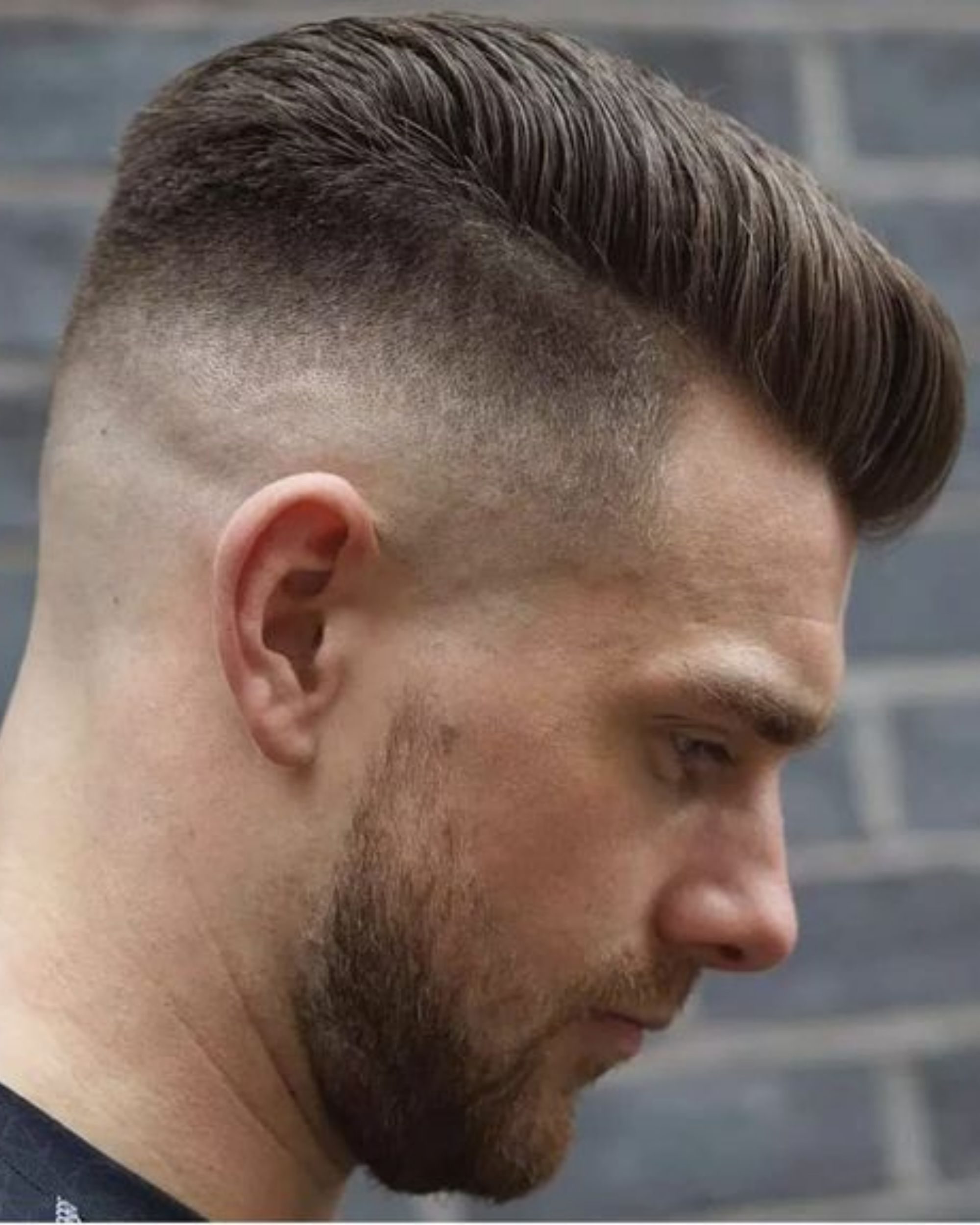 Fade Blurred Skin
This high skin fade is the epitome of cool as the hair seems to move seamlessly from thick to thin, perfecting the edges. Slick your hair back into a puffy pompadour with texturizing pomade and spritz with hairspray if your hair doesn't hold a pouf well.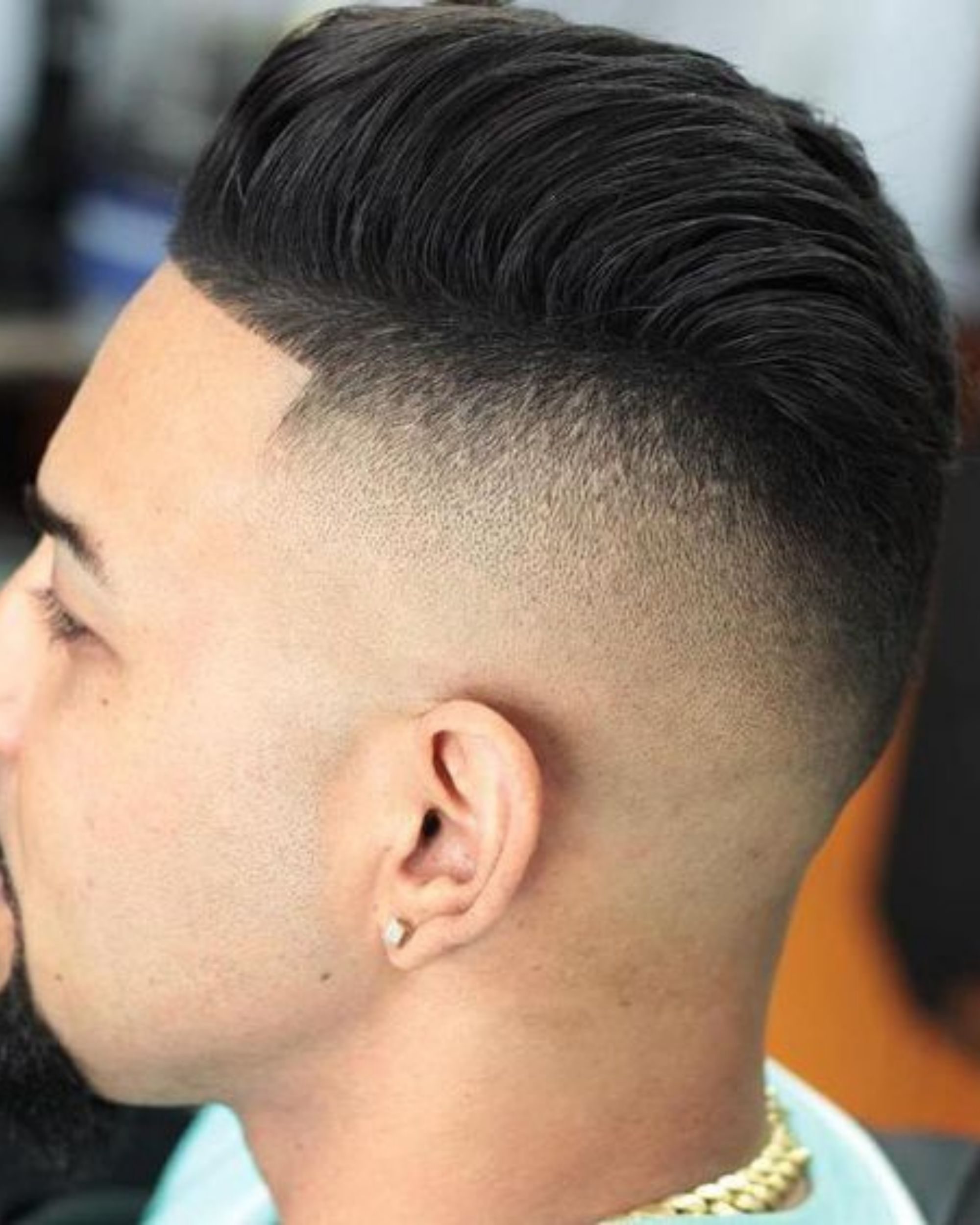 Forward Combed Style
Of course, not all faded looks need to be back slicked (their most popular form). Rather, some of the trendiest men's haircuts are now combed almost Caesar-like on the forehead.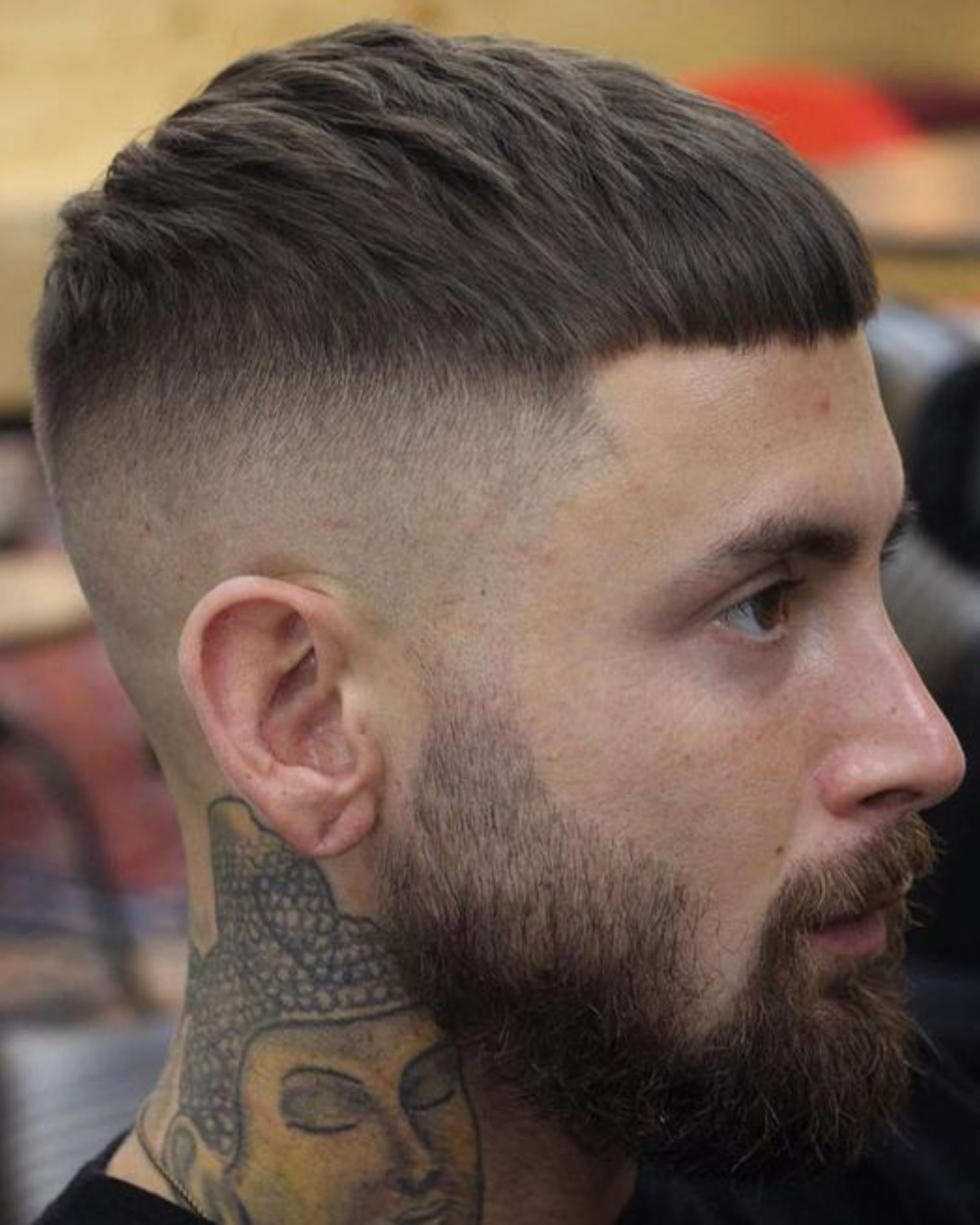 Wild pompadour fade cut
Assuming all high fade styles have the same look? think again Styles like this push the boundaries of traditional styles by relying on a sky-high pompadour and a precise line to add drama. Use a strong holding gel for extra security.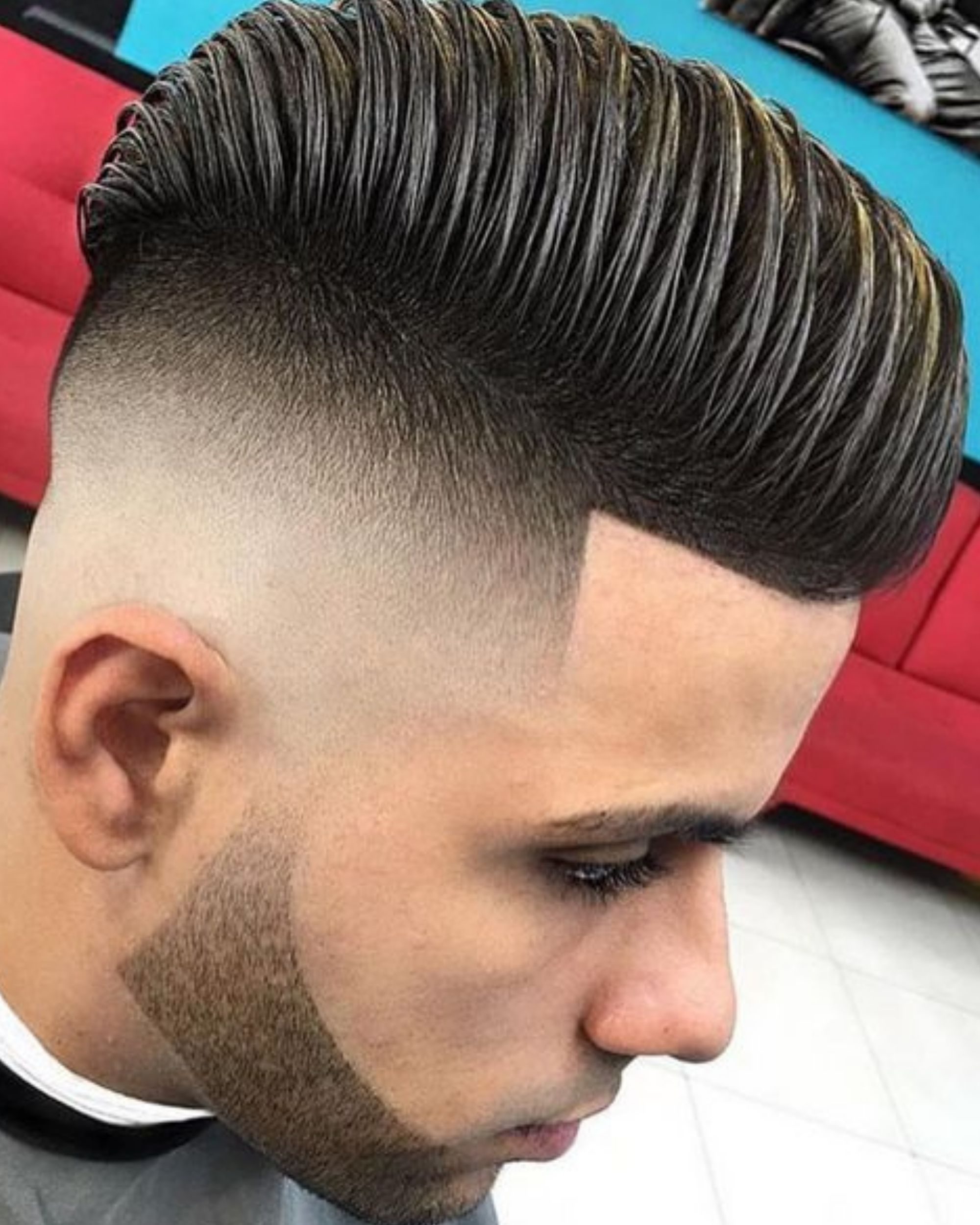 Soft blend fade
One of the most popular men's hairstyles right now, the blend fade is all about seamlessly transitioning hair lengths rather than a harsh, drastic shift in texture. This can be accomplished by a talented barber with a sharp razor (and controlled hand).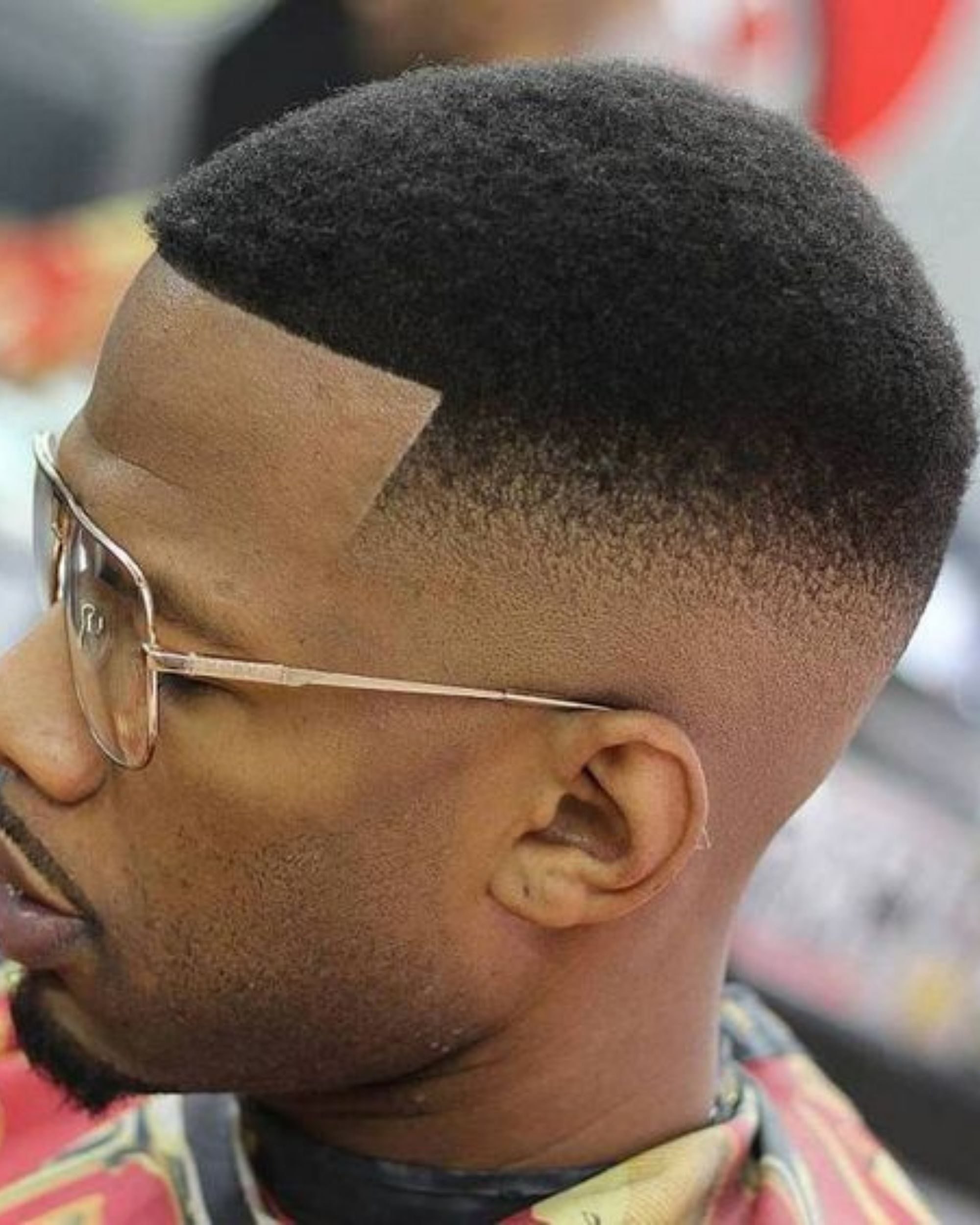 Longer hair cut up
Previously reserved only for hipsters, faded haircuts with long hair on top are now becoming more mainstream. It's an incredibly flattering style that helps elongate the face and accentuate an array of chiseled, masculine elements.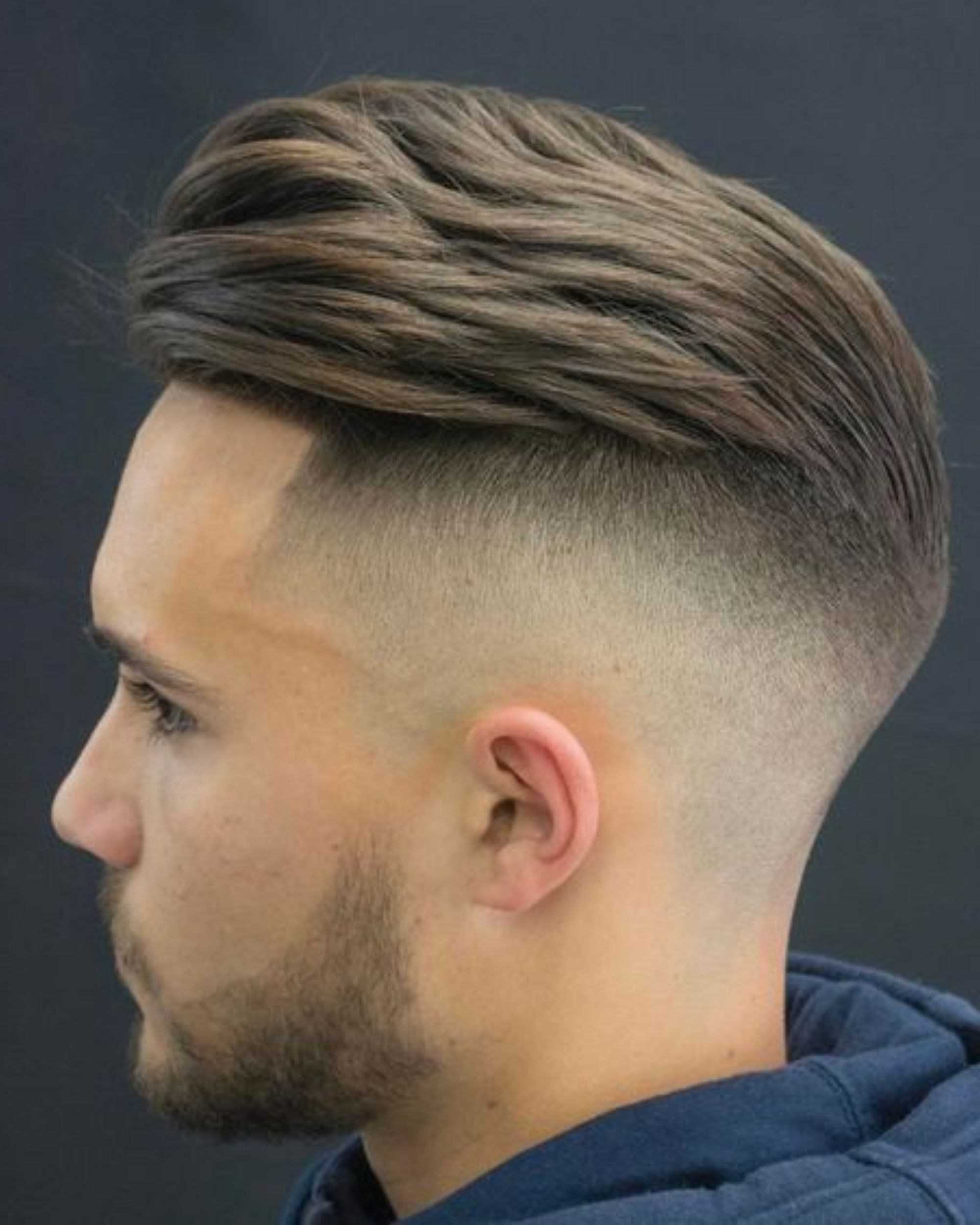 Messy Blonde Haircut
Although it's most common to see longer hair of a high haircut slicked back into a pompadour, this trend is quickly branching out into mohawk-like edgy styles. If you want to perfect your blonde haircut, use lots of texturizing pomades to keep things messy yet under control.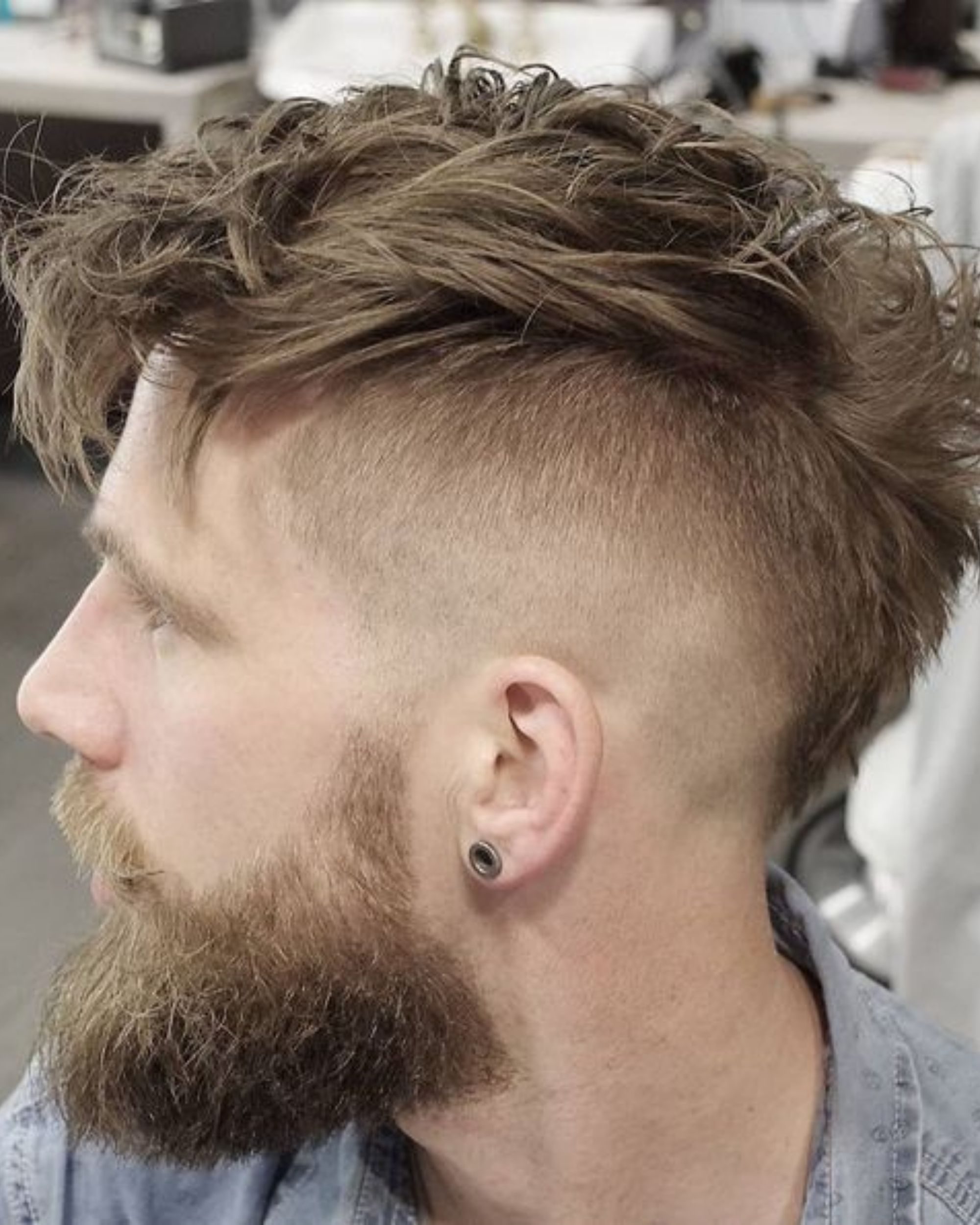 Clean Cut Fade
Ideal for a job interview, Easter Sunday with Grandma, or even that first meeting with her parents, this shaved cut exudes confidence, class, and professionalism. The cleaner and tighter the overall look, the better.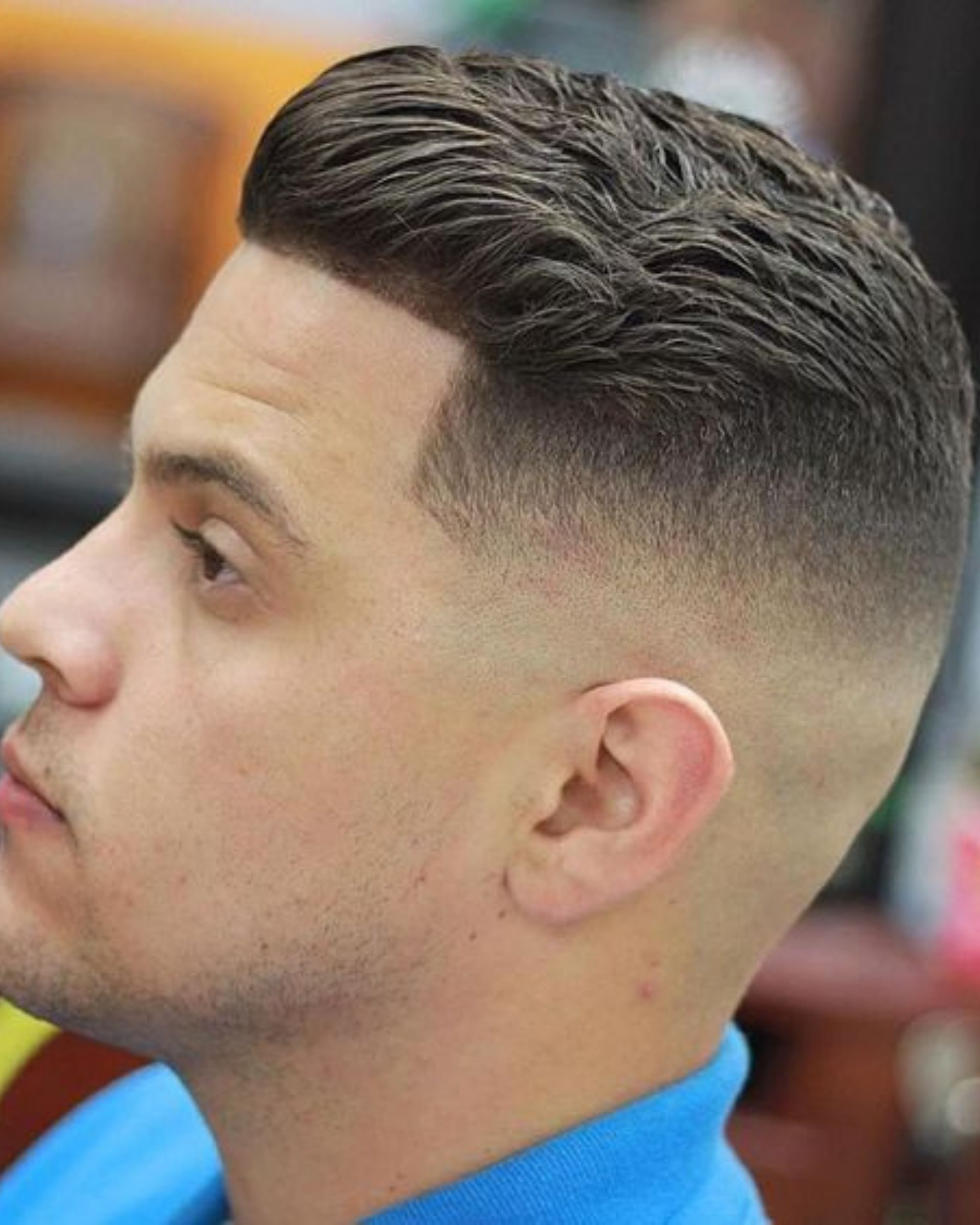 Side part fade haircut
Just because you're sporting a fade haircut doesn't mean you can't rock a side part, either. Sideways hair can create a unique twist on the traditional "pomp" style you often see.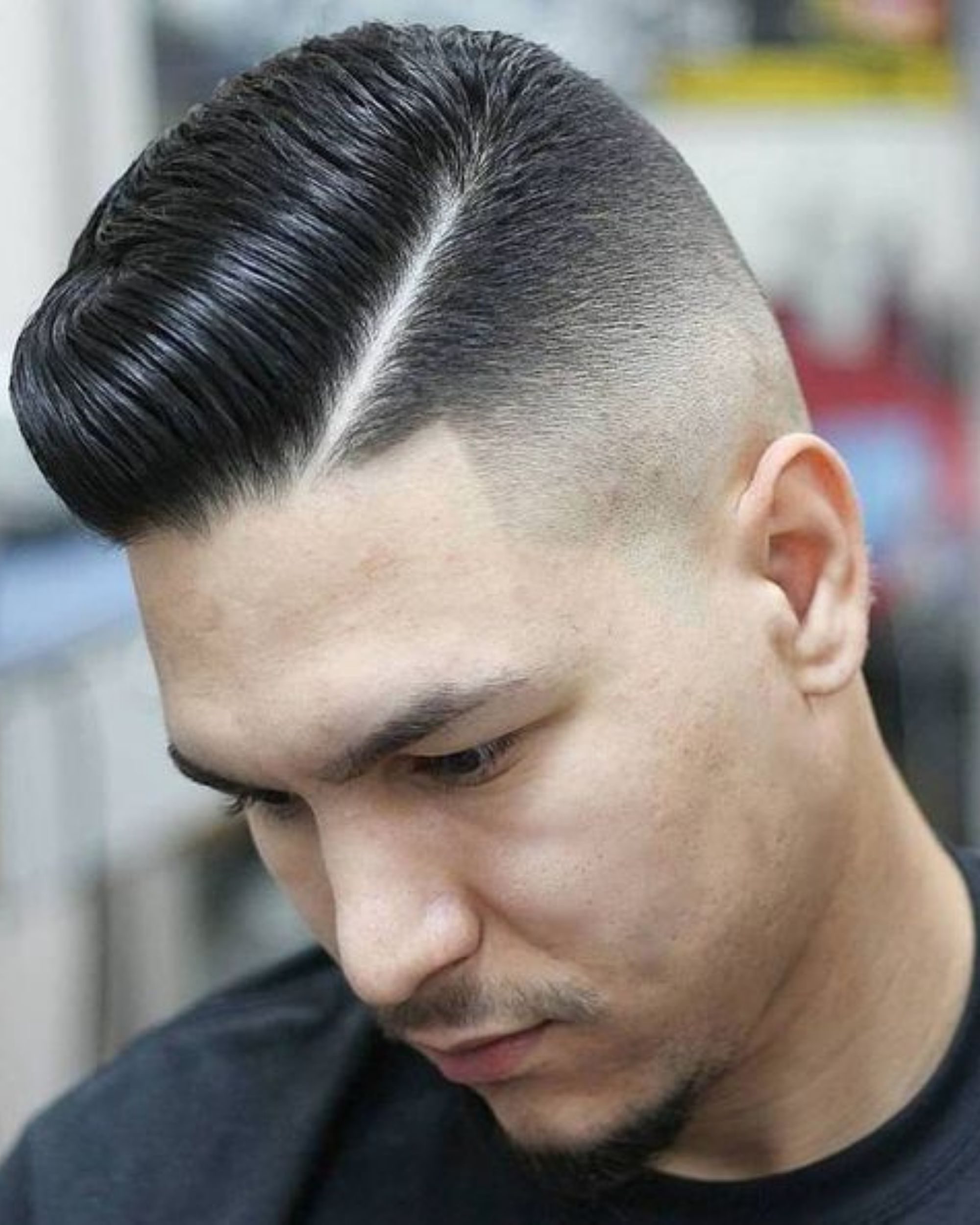 Buzzed up buzz
With faded hairstyles, there are too many looks to choose from. One of the most seen is a crop of short hair combed forward with the ends flipped up above the forehead. This adds some edge to an otherwise clean and simple cut.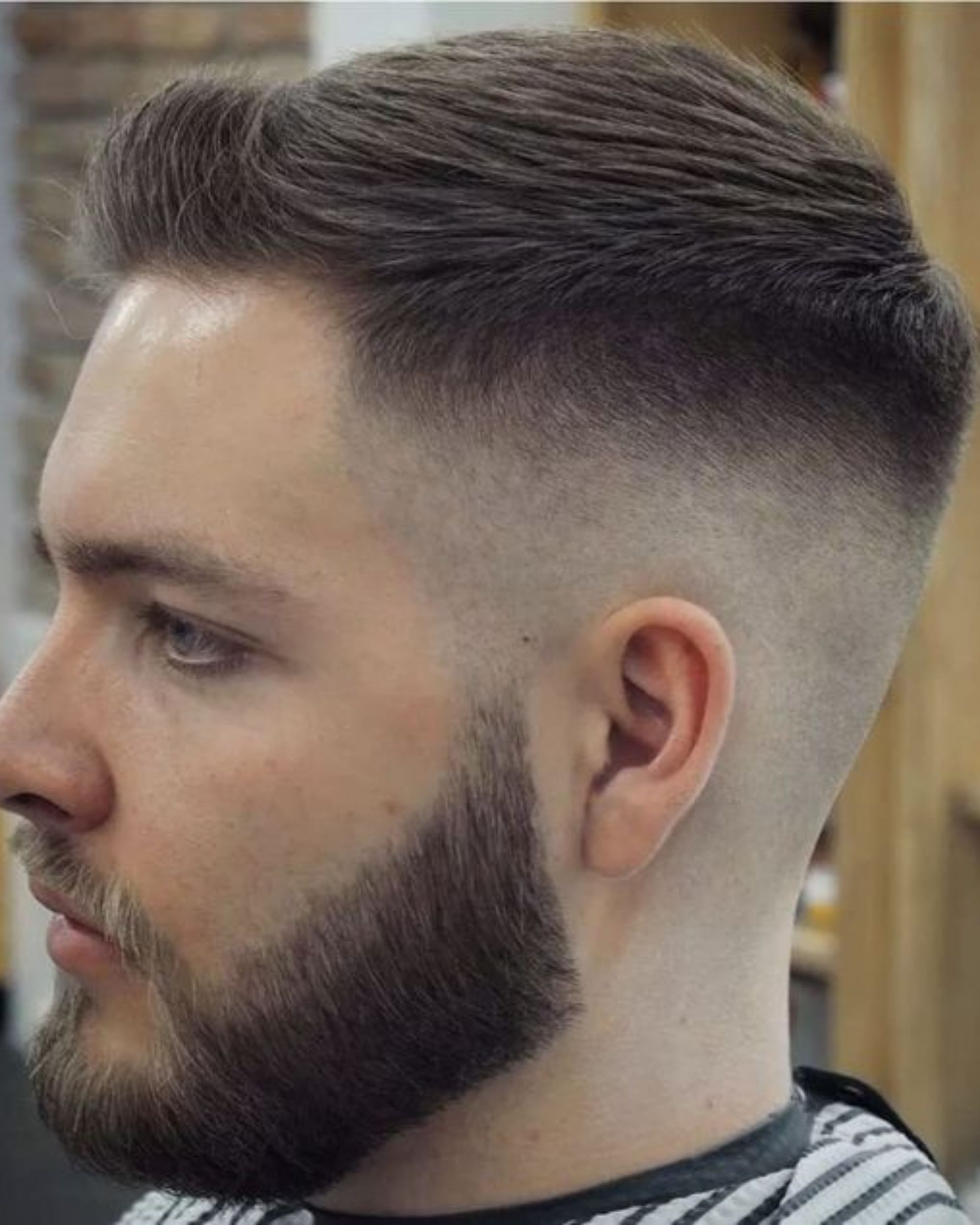 Fauxhawk Spiky Hair Fade
A high taper mixed with a sky-high faux hawk is the definition of sexy hair, largely due to its diversity. While the top of the hair is wild, the sides are shaved and more serious. This spiky hair fade is a perfect cut for a young man.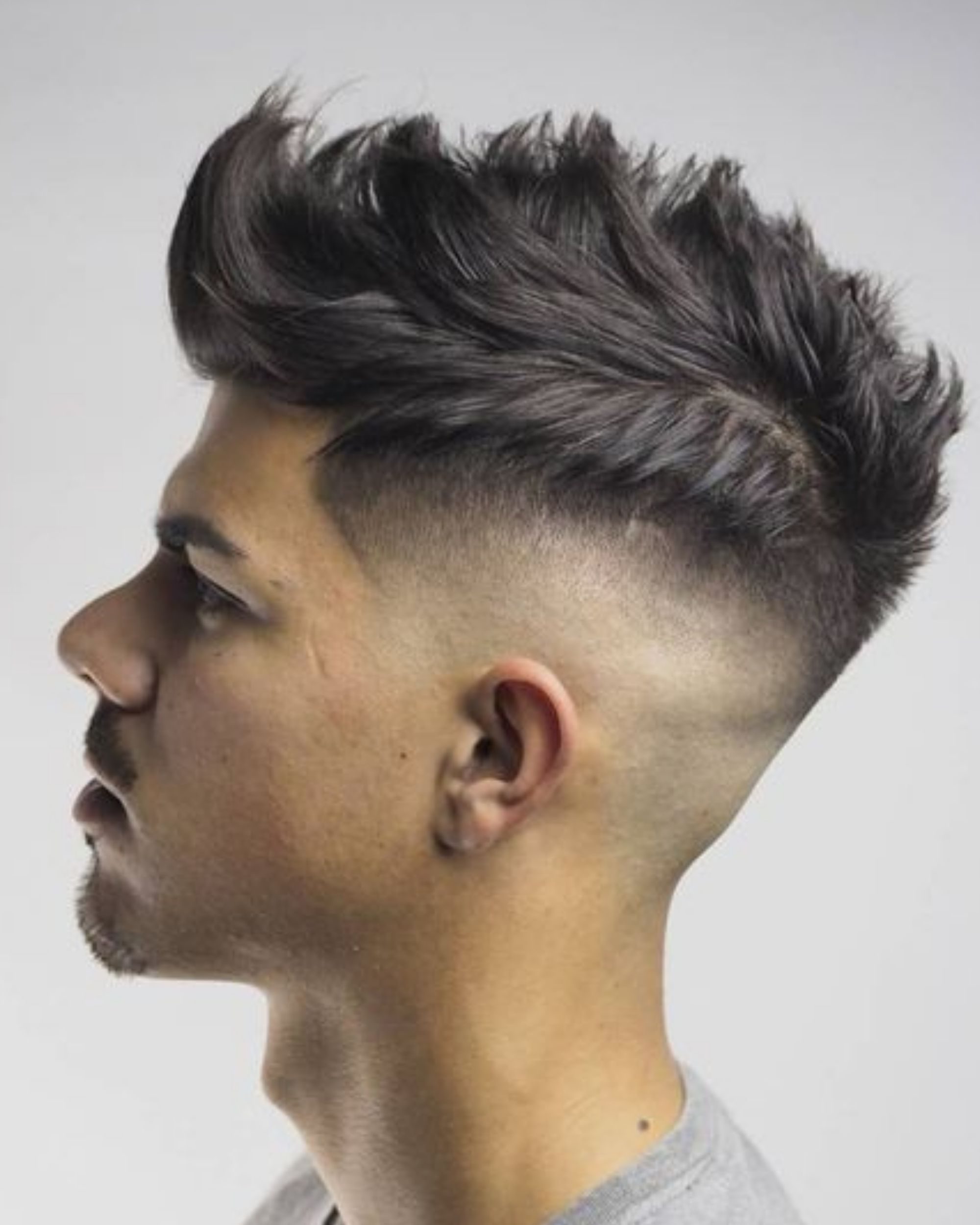 Fade with curls
You've seen this cut on NBA players. Curly hair fades with an afro top is an incredibly hot style right now, mixing both natural black coils with clean sides and edges.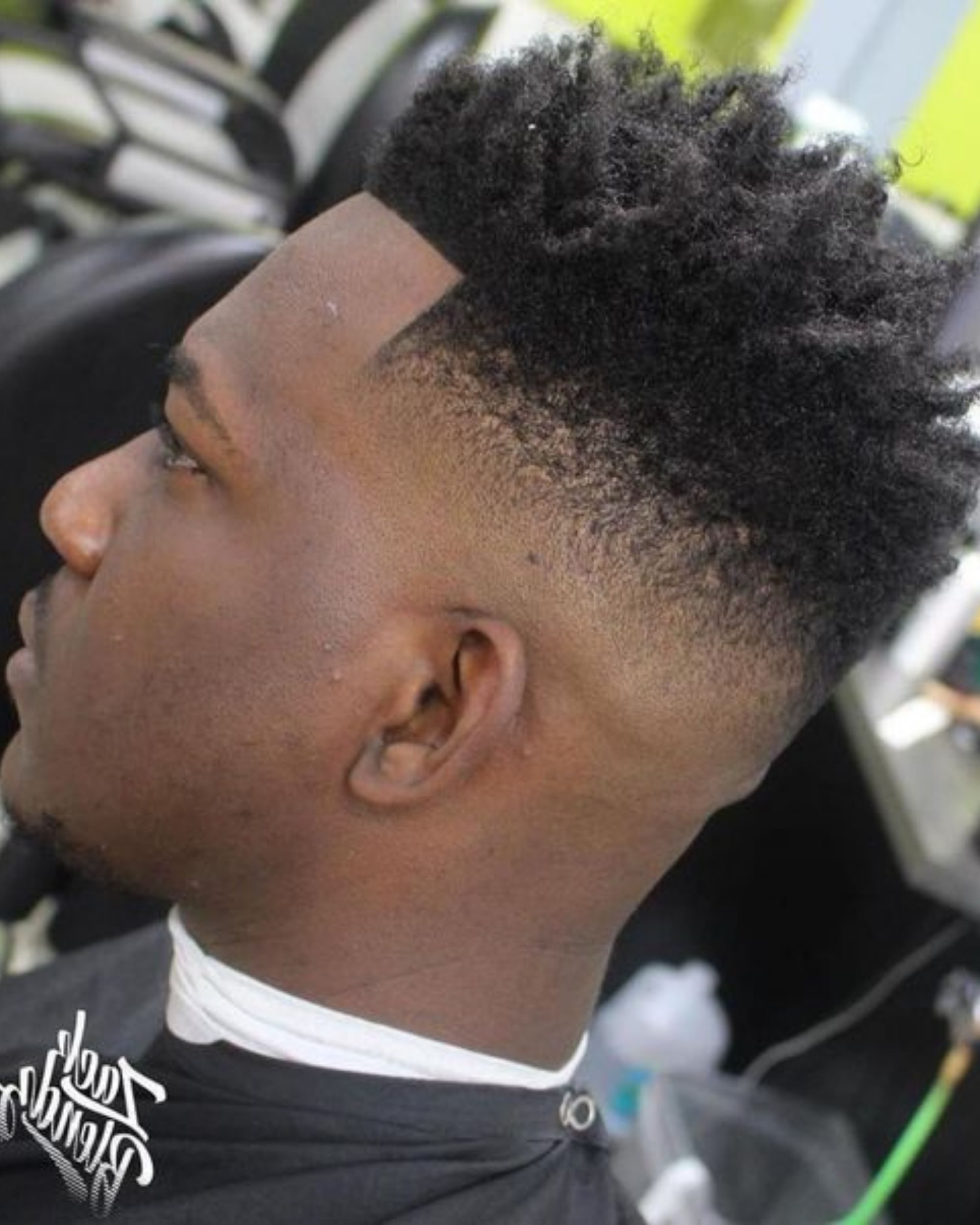 Taper with part
This parted taper is both clean and perfectly shaped, making her incredibly sexy. Although it can be difficult to style when the hair is particularly long and thick on top, you can experiment with a comb that looks incredibly stylish and neat when paired with a lineup.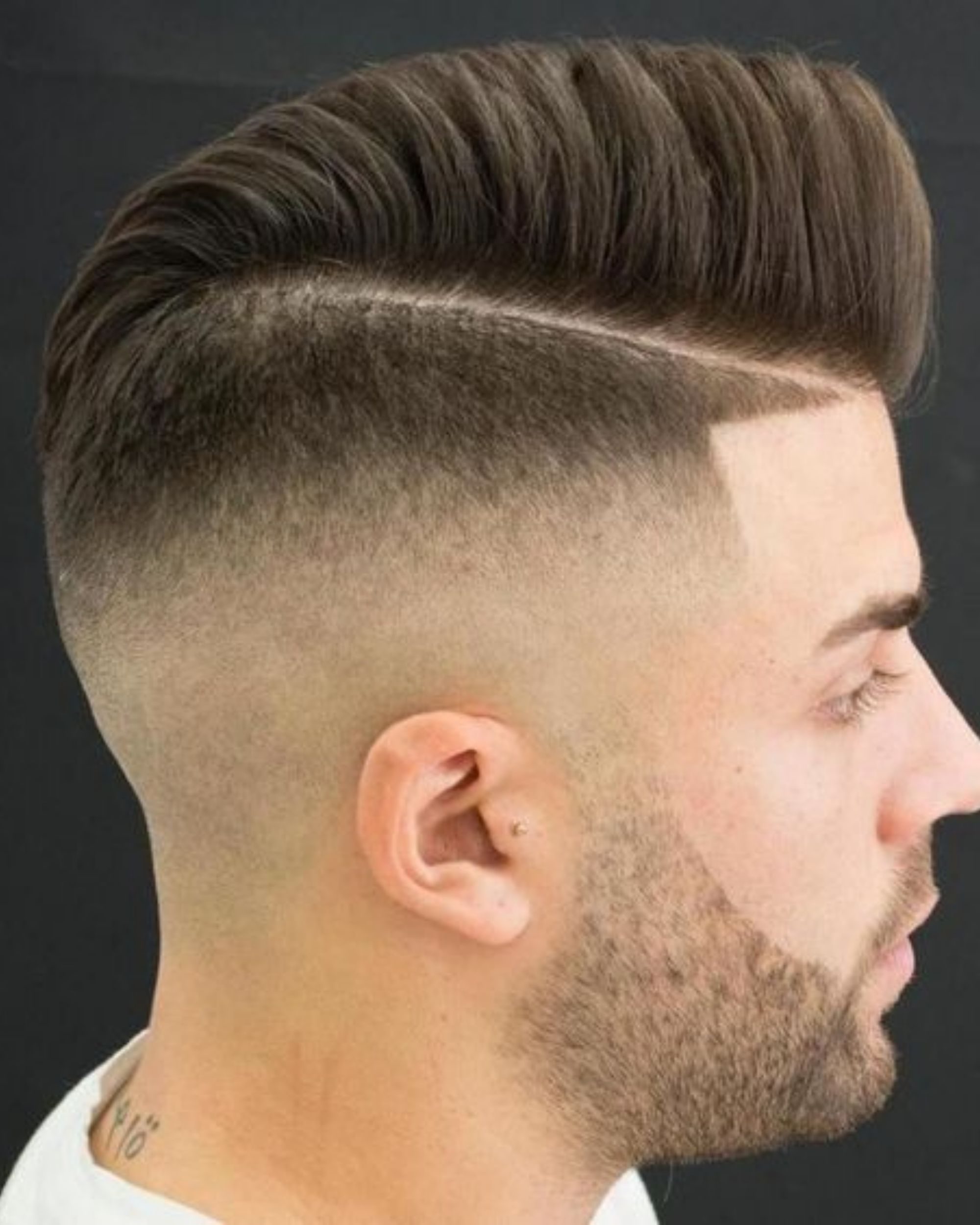 Long hair fades
Long hair fade means your sides will be extremely short (often trimmed to 0) and the top will be super long. To tame your locks, wear them in a bun, ponytail, or half bangs. It would be a good idea to improve your braiding skills.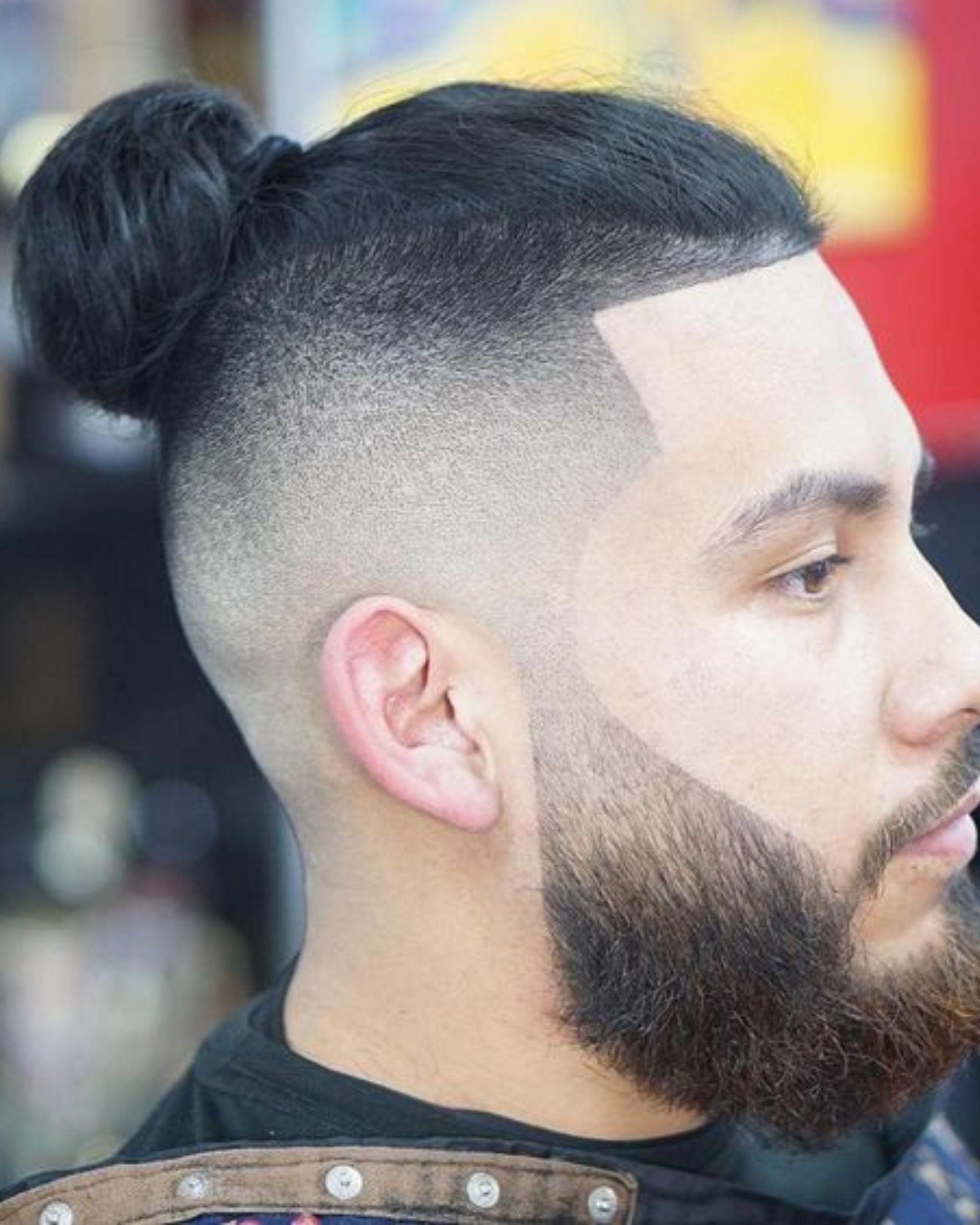 Paper cut
Scissor fade as mentioned above is chosen when a client wants a custom shape of the cut. It can be any type of hiding but created with scissors, not scissors. What does a customer get? Longer hair on the sides but the cut still has the tapered effect.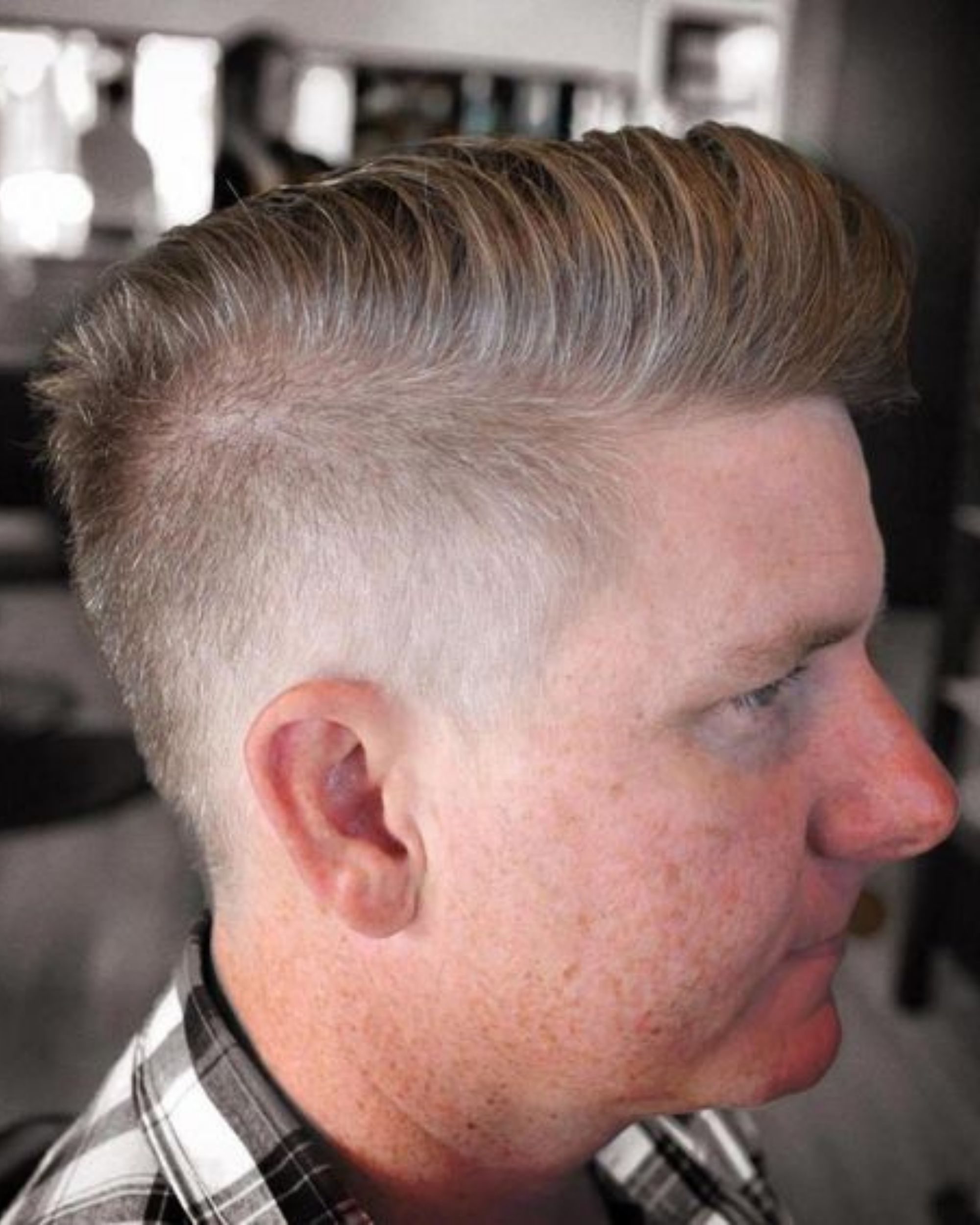 Temples fade
Temple Fade Cut is the best choice if you want to try fades but are afraid of making major changes in your look. With temp fades, only the sideburns are shaved off (partially or completely). Sometimes a small area around the ears is also cropped.
Shadow fade haircut
A softer version of a regular fade, a Shadow fade haircut is subtle and creates a more natural contrast between hair lengths. Sometimes you can read that this type of fade is for curly hair. Definitely yes, but men with straight hair can try it too. In general, it's a great fit for any type, especially those who have sensitive skin and want to skip weekly trimmers.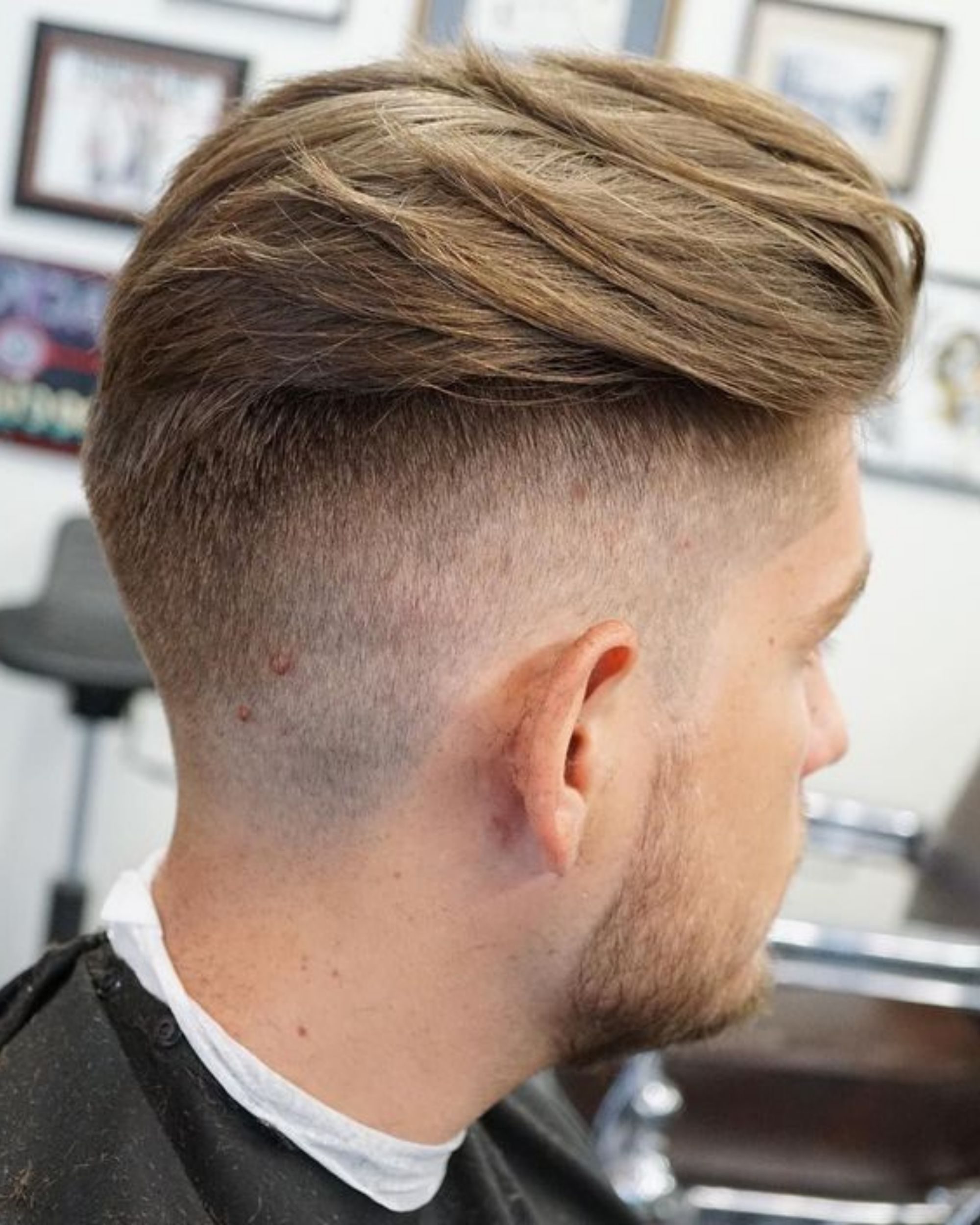 Separate Fade Cut
The ragged haircut under fades is the broken fade. The definition is simple. "Disconnected" can be called any haircut that has dramatic length changes in the hair. See the example below.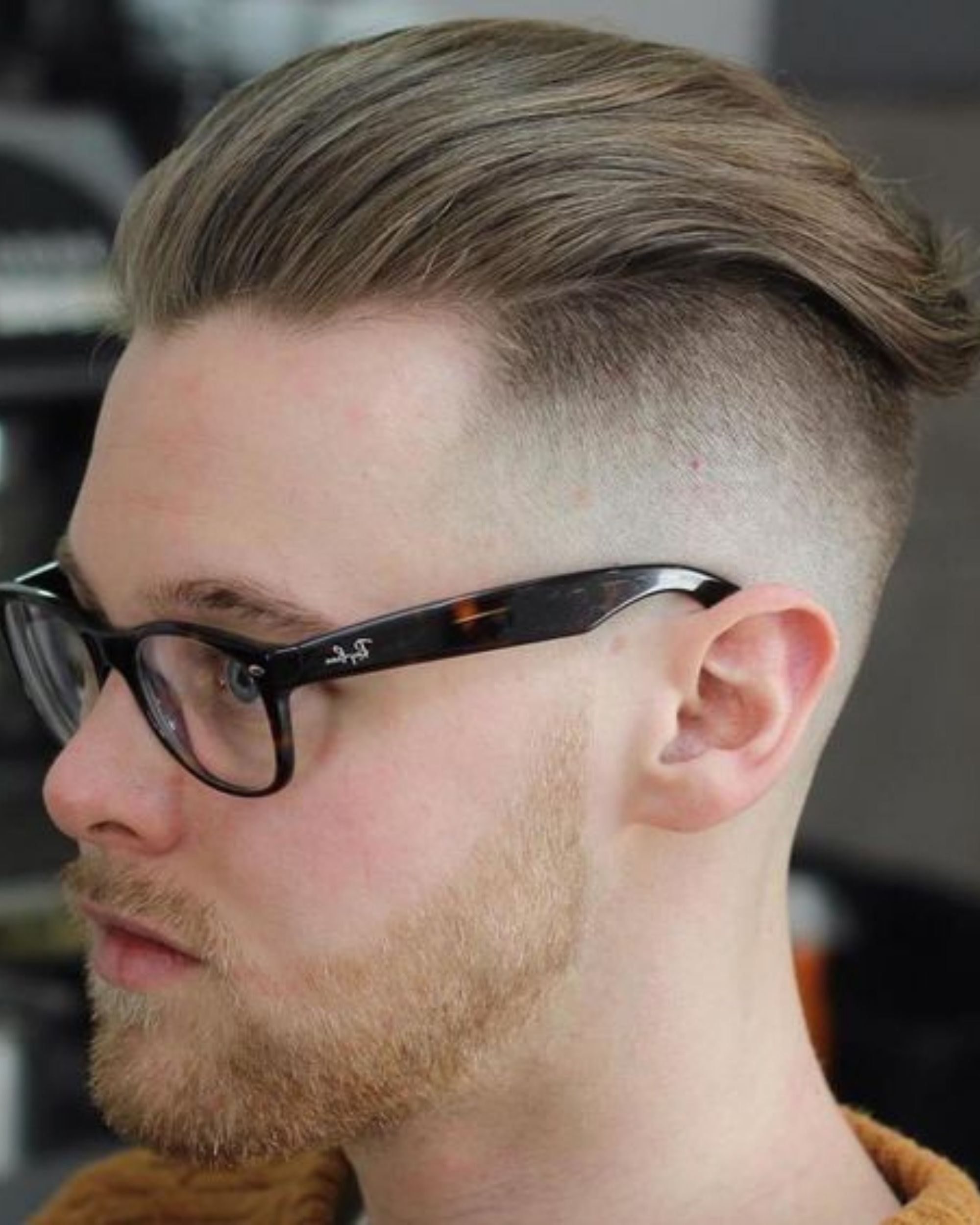 The so-called "Uptown" fade
Does your girlfriend want to be in love with a criminal? Then the uptown fade is for you! Joke. But this cut is masculine and sexy!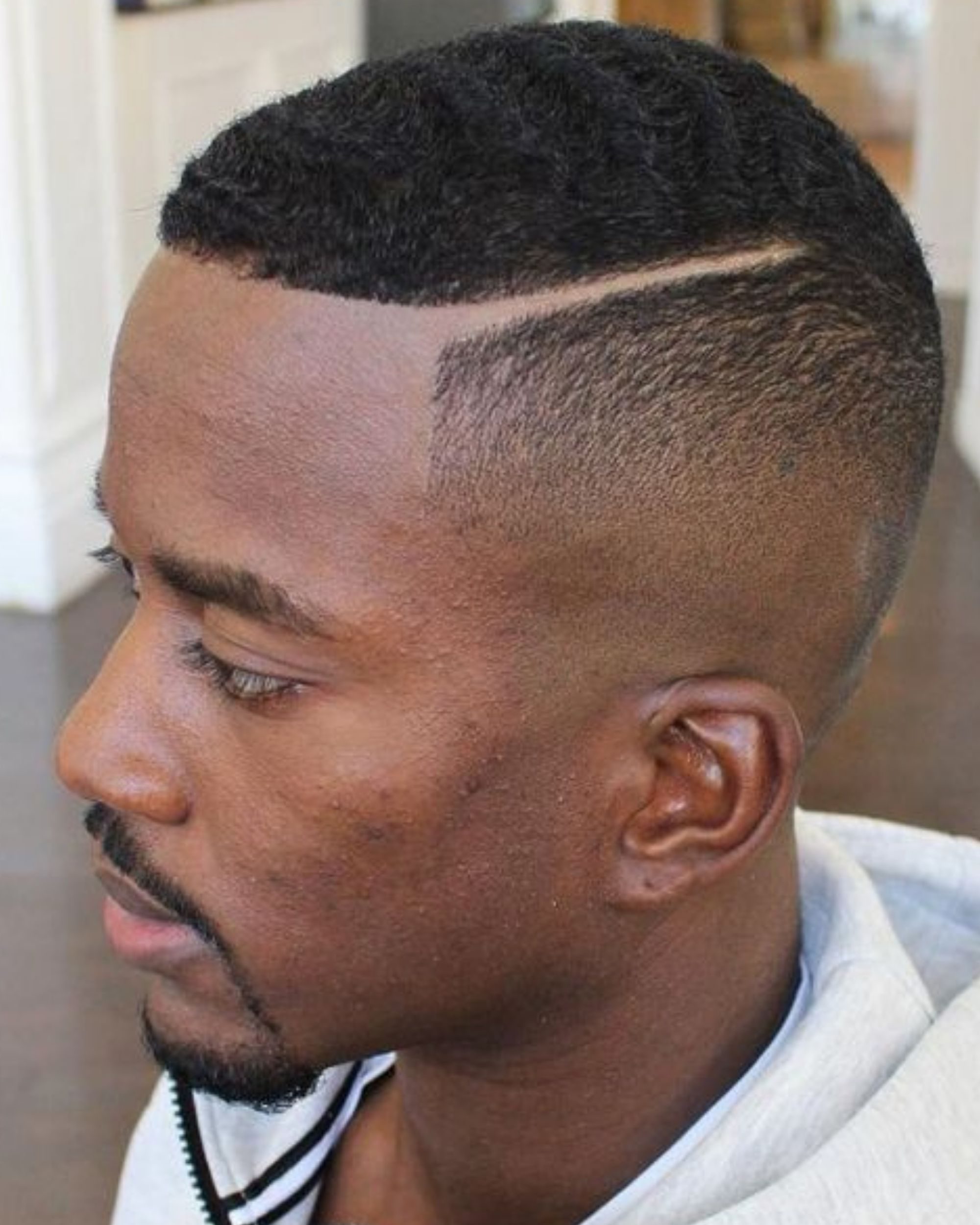 Box fade haircut
Box fade is more suitable for men with very curly and kinky hair. On both sides, it looks like a normal fade. The top of the head has a specific shape – either a flat or more custom shape that follows the natural curve of the skull.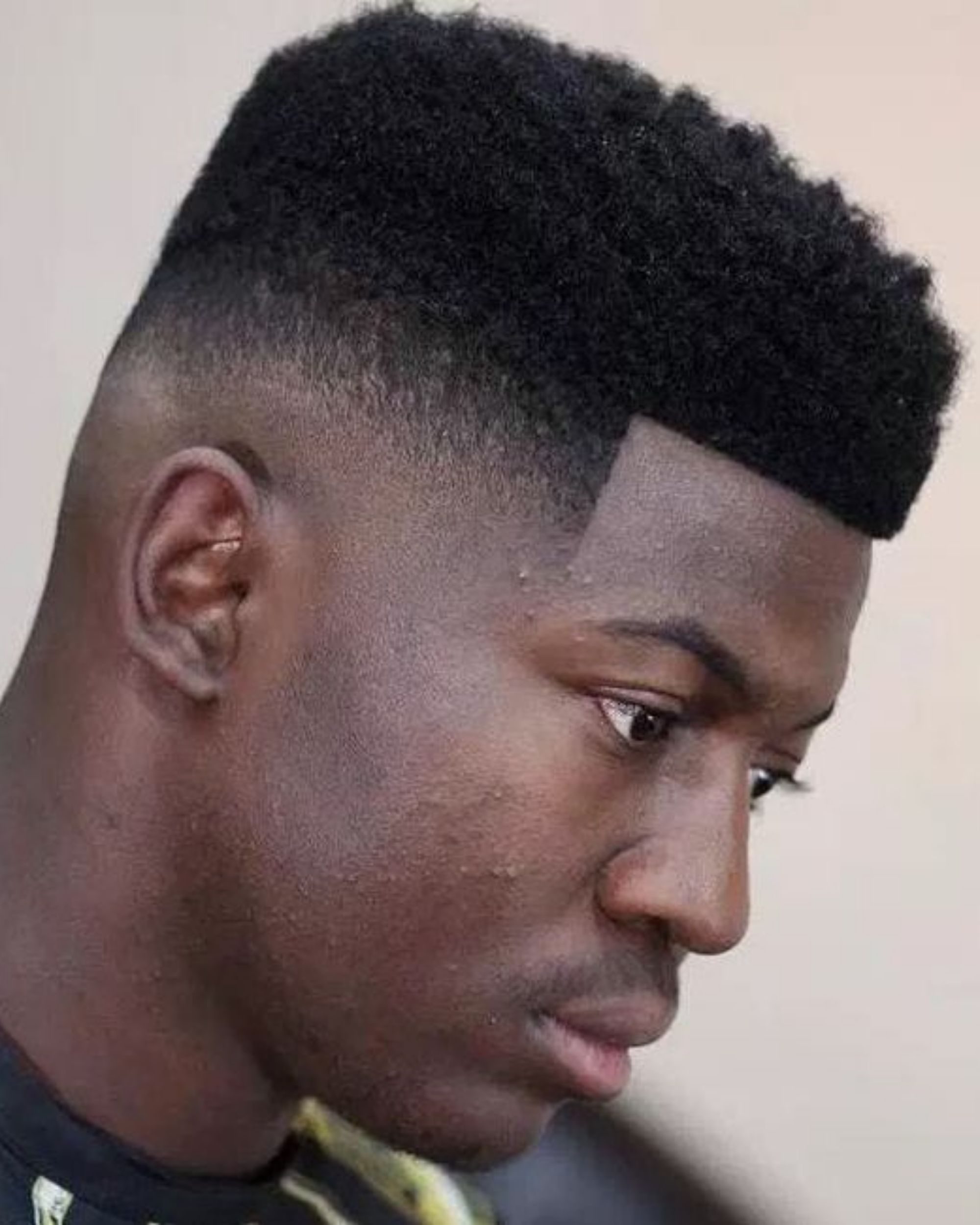 From extra-short to super-long and braided styles, there's no reason why a high fade shouldn't be your next go-to style. Of course, the main caveat with this style is the upkeep – be sure to visit your barber regularly to keep the look trimmed, tight and pretty.