Bridal Hair Trends You Need For 2021
Getting ready for a wedding is an exciting process. Everything needs to be thought out to the smallest detail, there can be no insignificant details in the image of a bride: a wedding hairstyle is as important as a dress, makeup, or manicure. Much depends on how your hair will be styled: after all, it is with the help of a hairstyle that you can correct the oval of the face, remove the emphasis from minor flaws, and make the image whole.
So, for example, if your forehead is too low, then bangs will suit you. Those who have a large nose should do their wedding hairstyle with a large amount of jewelry and flowers. Well, if you, on the contrary, have small facial features, then pay attention to styling with curls. Long-faced girls should give up high hairstyles. By the way, advice for those brides who like braided hair: braids with unusual braiding should be done exclusively on light hair, on dark hair, the braiding pattern will not be visible.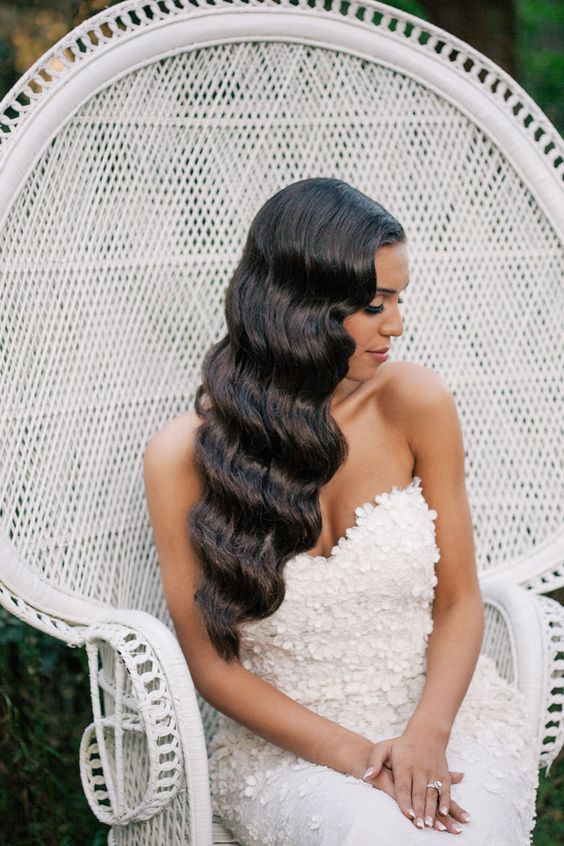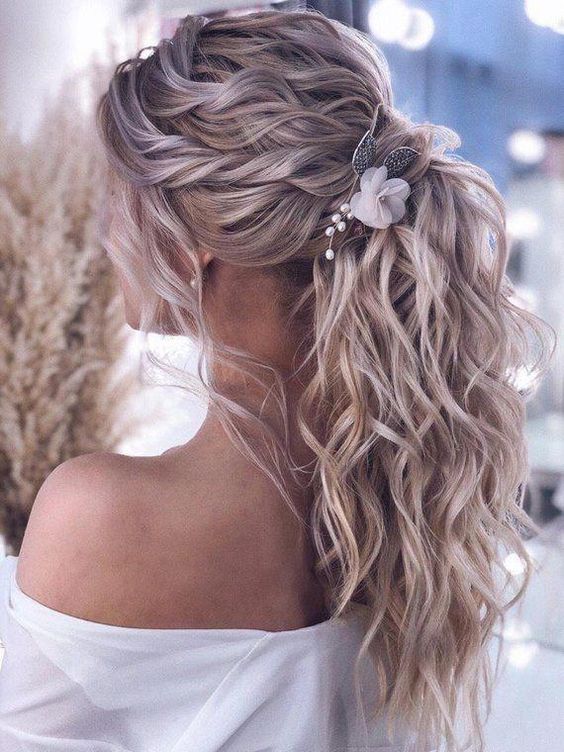 A properly selected wedding hairstyle will help you make the perfect look.The choice of hairstyle for a wedding depends on many nuances, but here you can highlight the main points. It doesn't matter whether it is a bright and fashionable wedding hairstyle or you prefer the classics, no matter how long your hair is, there are three main selection criteria for any hairstyle:
Wedding hairstyles, makeup, and manicure are the most important components of a bride's image, so it is very important to carefully choose each of the elements and ensure that they match and complement each other.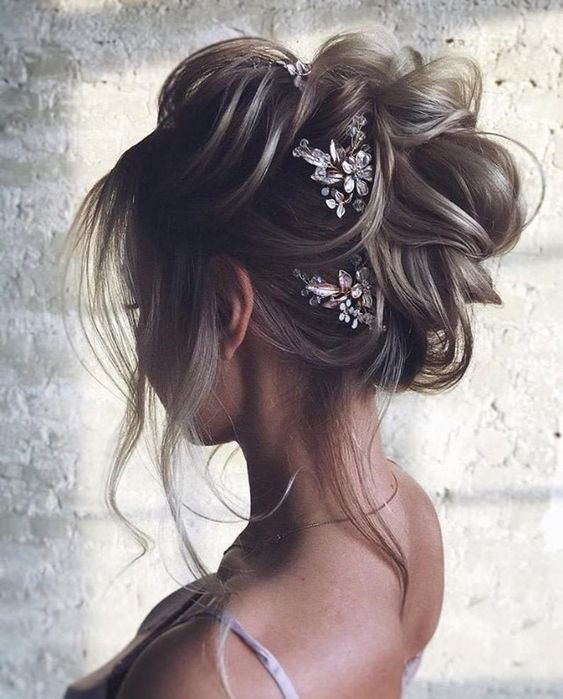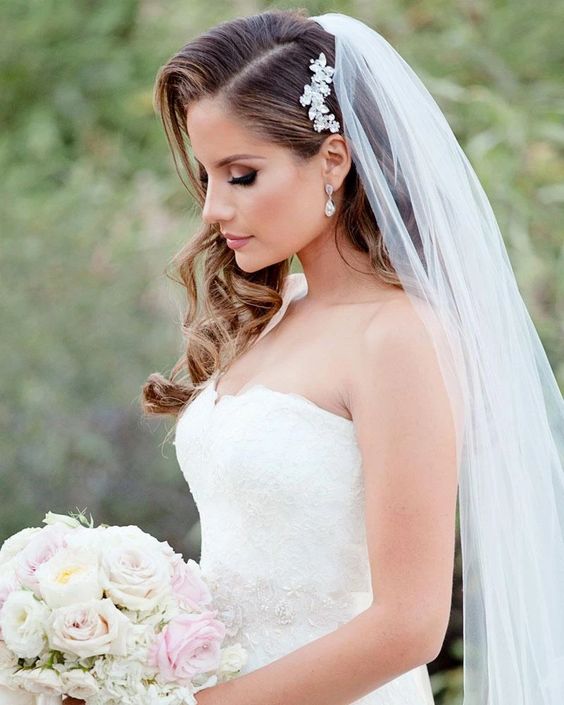 • First, the wedding hairstyle should be comfortable and secure enough. After all, she has to withstand quite serious tests. Besides, the bride should not feel uncomfortable and constantly think about how the hairstyle would not be "disheveled."
• Secondly, it is necessary to take into account the shape and features of the structure of the face. A wedding hairstyle should not only decorate and emphasize the natural beauty of the bride but also hide, alas, all disadvantages that everyone has.
• Third, the bride's wedding hairstyle should be in harmony with all other elements of the image. Especially with the main components, such as a wedding dress and a bridal bouquet. Makeup, manicure, and other items are usually selected after the hairstyle is chosen.
It is also worth mentioning such an important point as jewelry for a wedding hairstyle. It can be not only a veil, which has recently lost its popularity but also fresh flowers, wreaths, hairpins with crystals, headbands, and ribbons. Wedding hairstyles with tiaras look very beautiful, which turns the bride into a beautiful princess.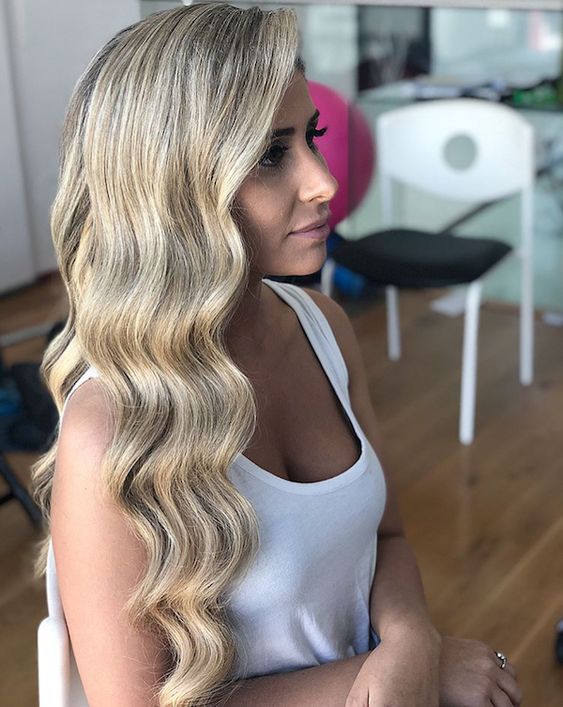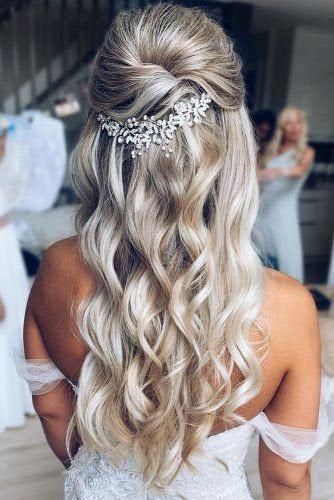 The image of the bride is a delicately thought out style to the smallest detail, and the hairstyle is perhaps one of the most important elements of this image. We hope that the materials collected by us will help you make the right choice and on your wedding day, you will feel the most irresistible.