Not all girls and women have long hair suitable for their type or lifestyle, but not everyone can come to the hairdresser and cut off their hair to the shoulders, or maybe even shorter. Such haircuts look very stylish, can visually rejuvenate the face, give it freshness and make your image individual.
If you cut your hair short to grow healthy, normal hair, then we recommend that you take seriously the selection of shampoos, masks, and hair balms. Also, do not forget about care after washing your hair, especially if you use thermal appliances. Get yourself quality thermal protection, oil, and hair cream. Thus, your hair will grow healthy and strong.
How to know if short hair suits you
Many women say that short hair does not suit them. Well, it's not! It doesn't matter what type of face you have, the thickness of your hair, or your color. For every type of woman, there is always a suitable short haircut, for example, for the most daring. Moreover, the same haircut can (and should) be adapted to the characteristics of each woman so that they are flawless.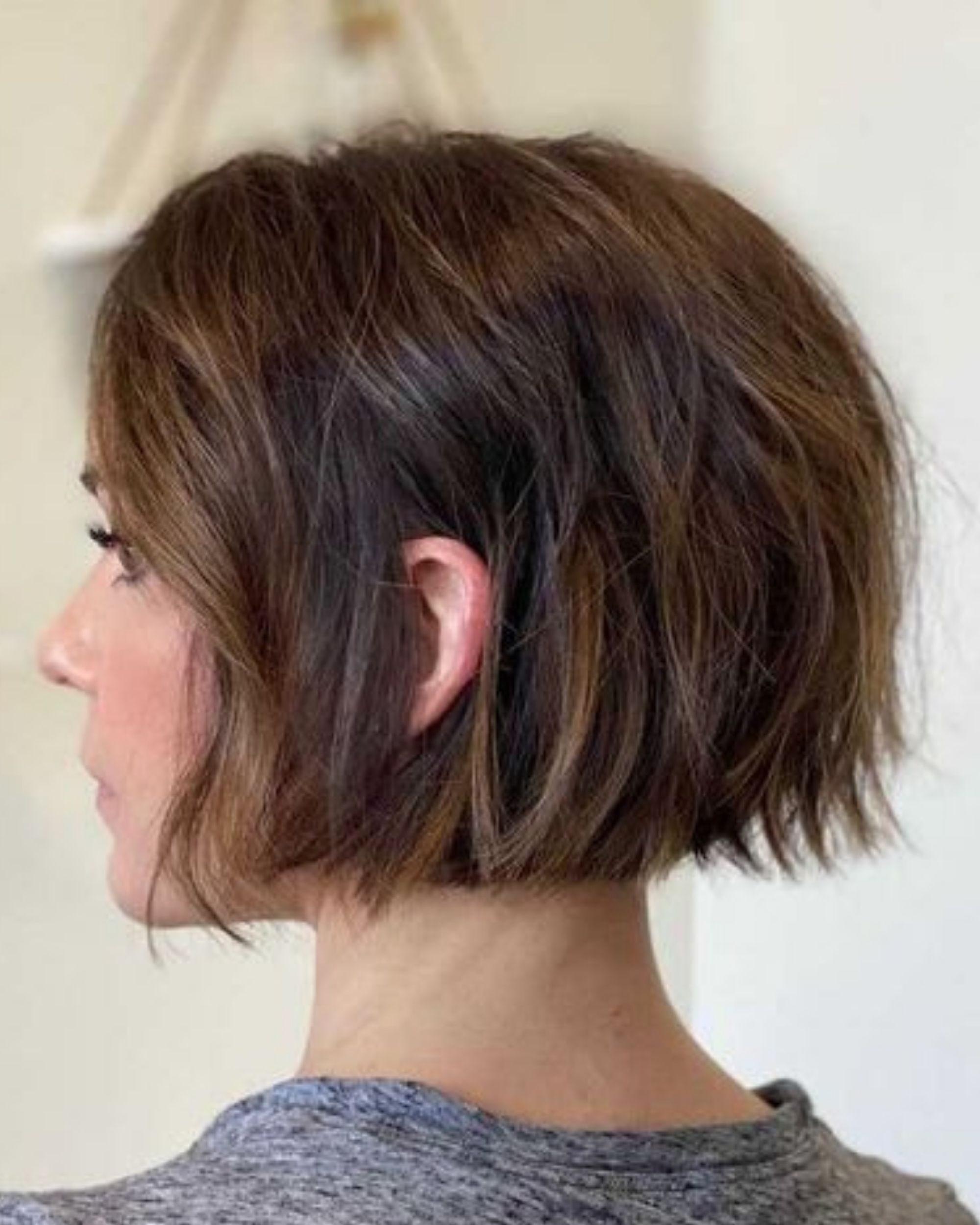 On the other hand, they are very versatile, giving you a lot more options than you might think. Forget that short hair is only for summer, in winter they are also very practical. Long hair often gets tangled in the collars of coats and scarves and ends up being electrolyzed and torn. With short hair, you don't have to worry about that.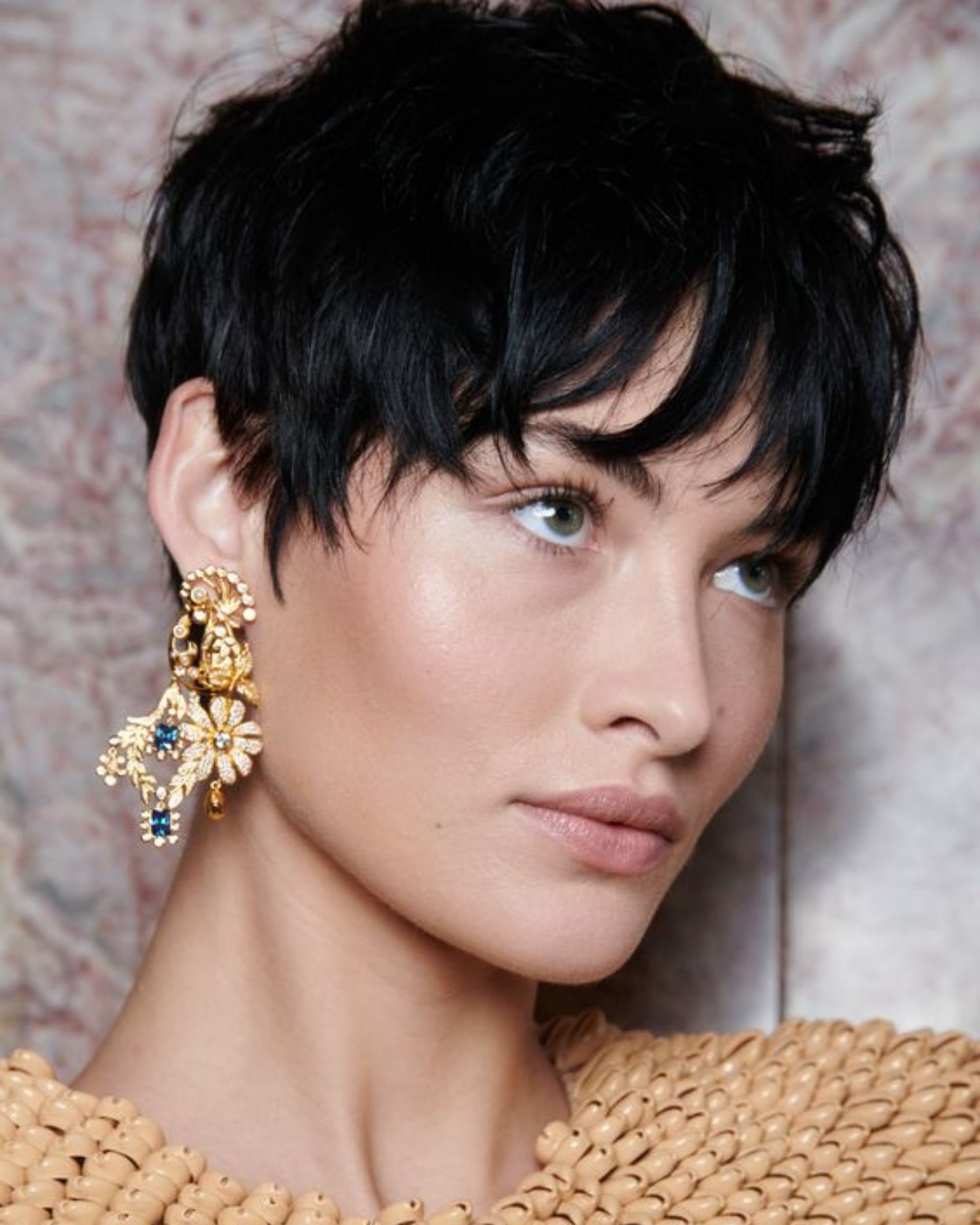 Short bob haircut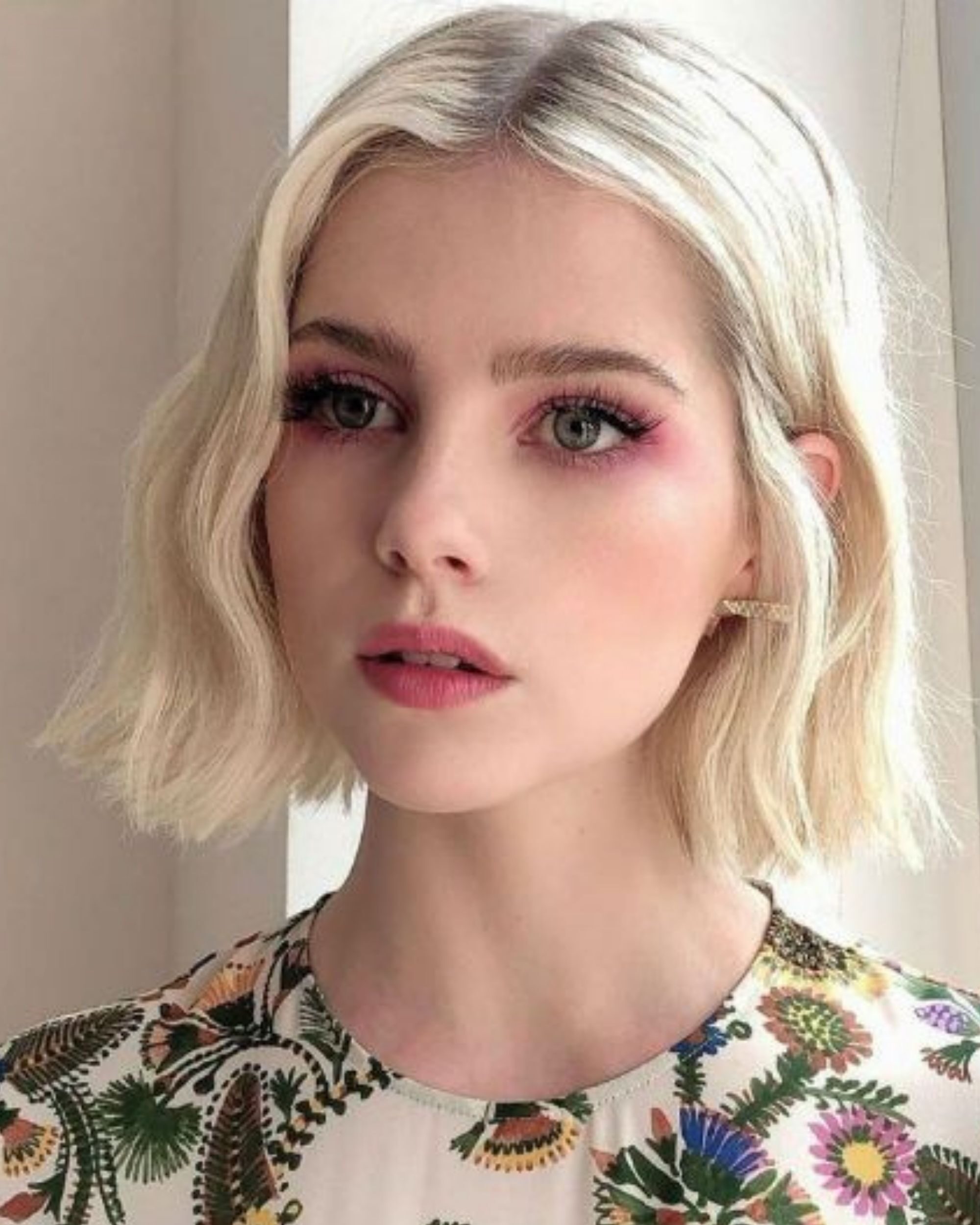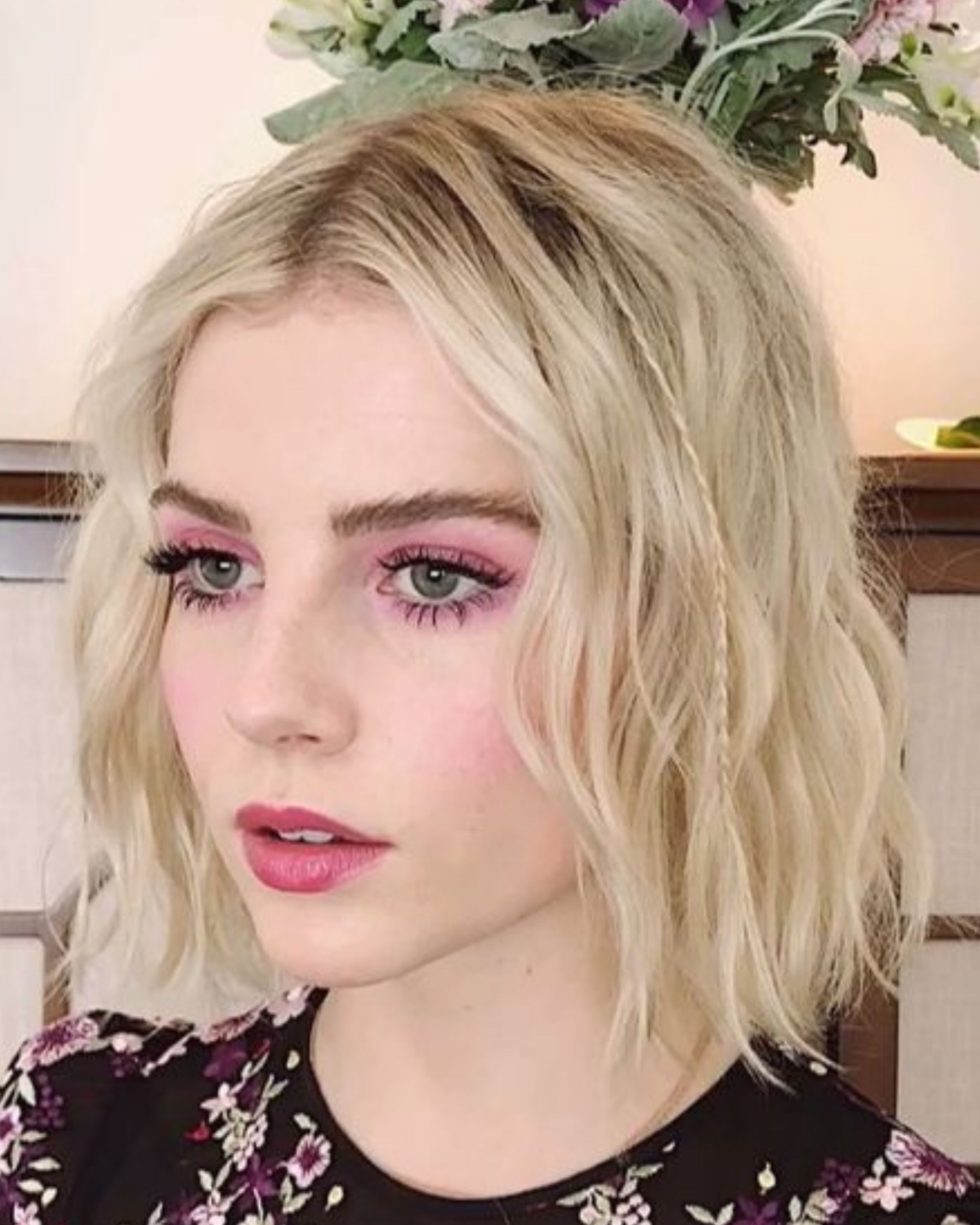 This is the most common type of short haircut. Its advantage is that it suits any type of face and different hair structures, and it is also convenient to do a variety of styling and hairstyles with it. The square on any hair looks very feminine and elegant. This haircut looks great if you wind curls on your hair and make volume at the roots.
Short Pixie Haircut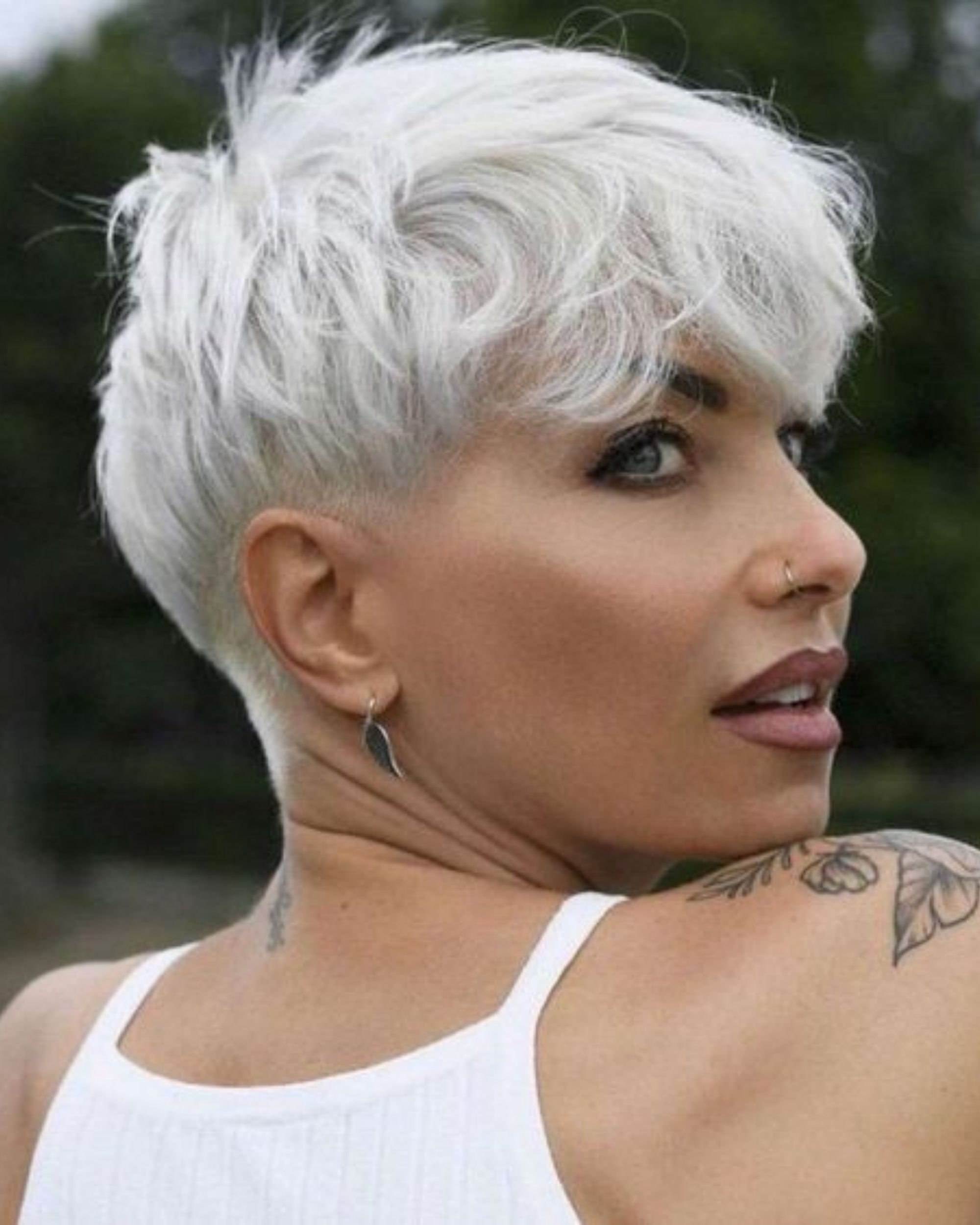 The pixie haircut is characterized by short strands in front and behind and elongated hair at the crown. She will be able to make a good accent on your facial features, giving them more expressiveness. Such a short female haircut is suitable for an elongated thin face and an oval medium-sized face with expressive features. If you want to add confidence to your look, then without a doubt, choose a pixie haircut.
Short haircut garcon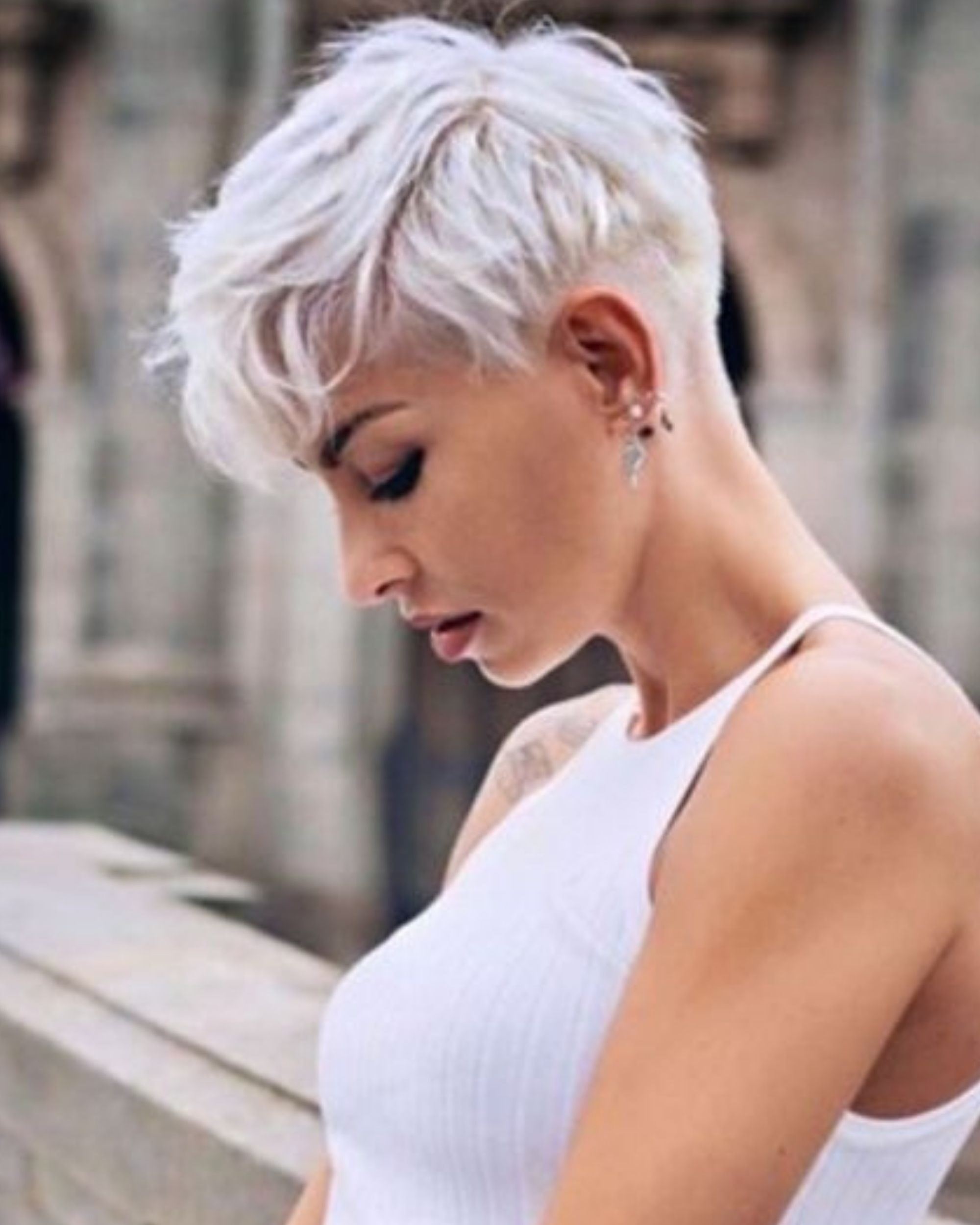 A girl cut like a boy is just such a translation of the name of the French female haircut garcon. Coco Chanel was one of those women who legitimized this haircut in fashion trends for a long time. We do not recommend doing such a haircut for those who have a square or round face. Combine the garcon with romantic and glamorous looks.
Short women's haircut sesson
The sesson haircut is characterized by semicircular bangs, which smoothly transition into the rest of the length. It is most suitable for owners of straight hair since with curly hair it will not be possible to make clear, merging lines of a semicircular shape. Sesson looks great with retro-style looks.
Graduated caret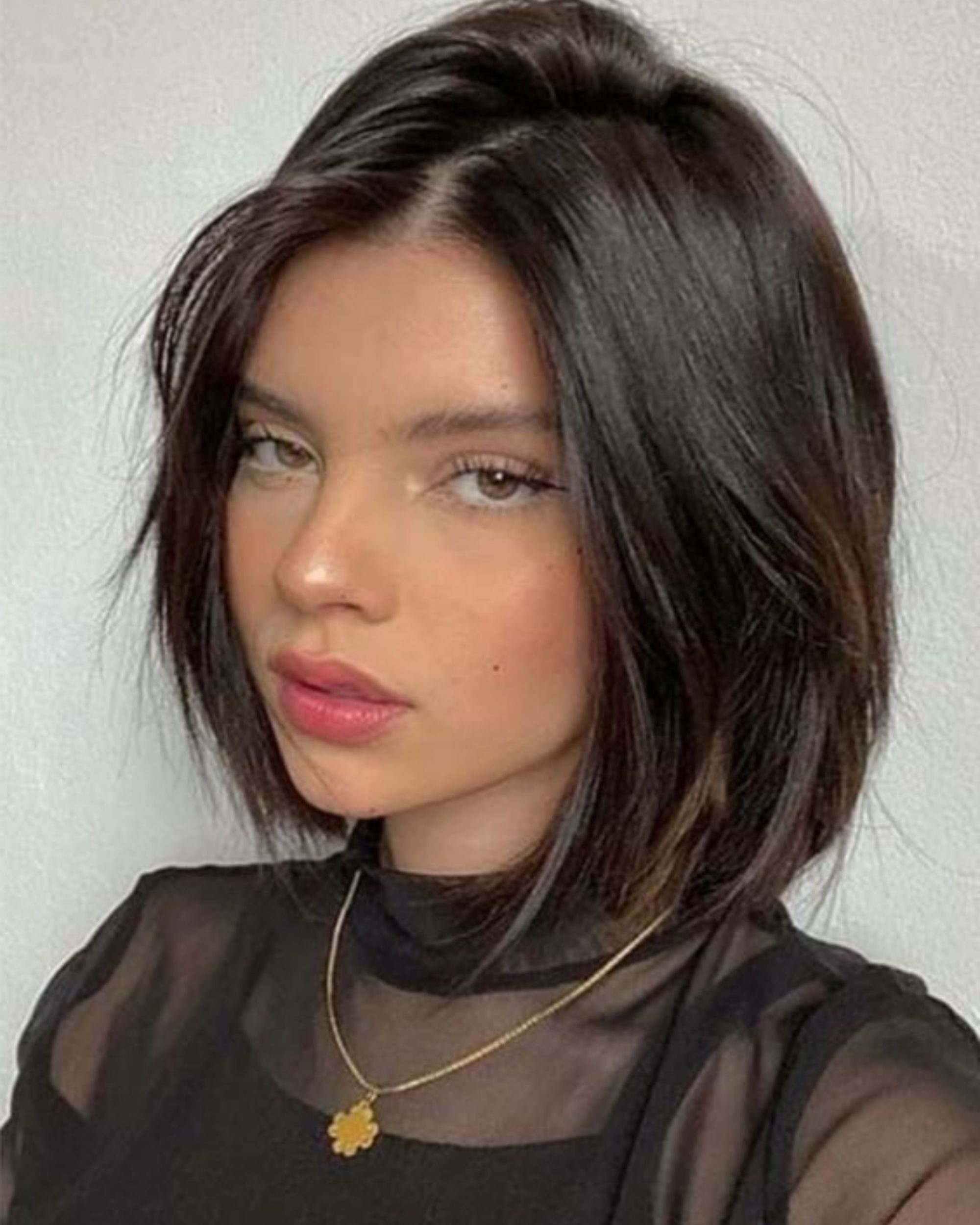 This is a variant of the caret, in which there is a smooth transition from short strands to long ones. In this embodiment, the bob cuts the hair at a slight angle. The graduated bob is easy to style with a hairdryer and does a variety of styling with it.
Double caret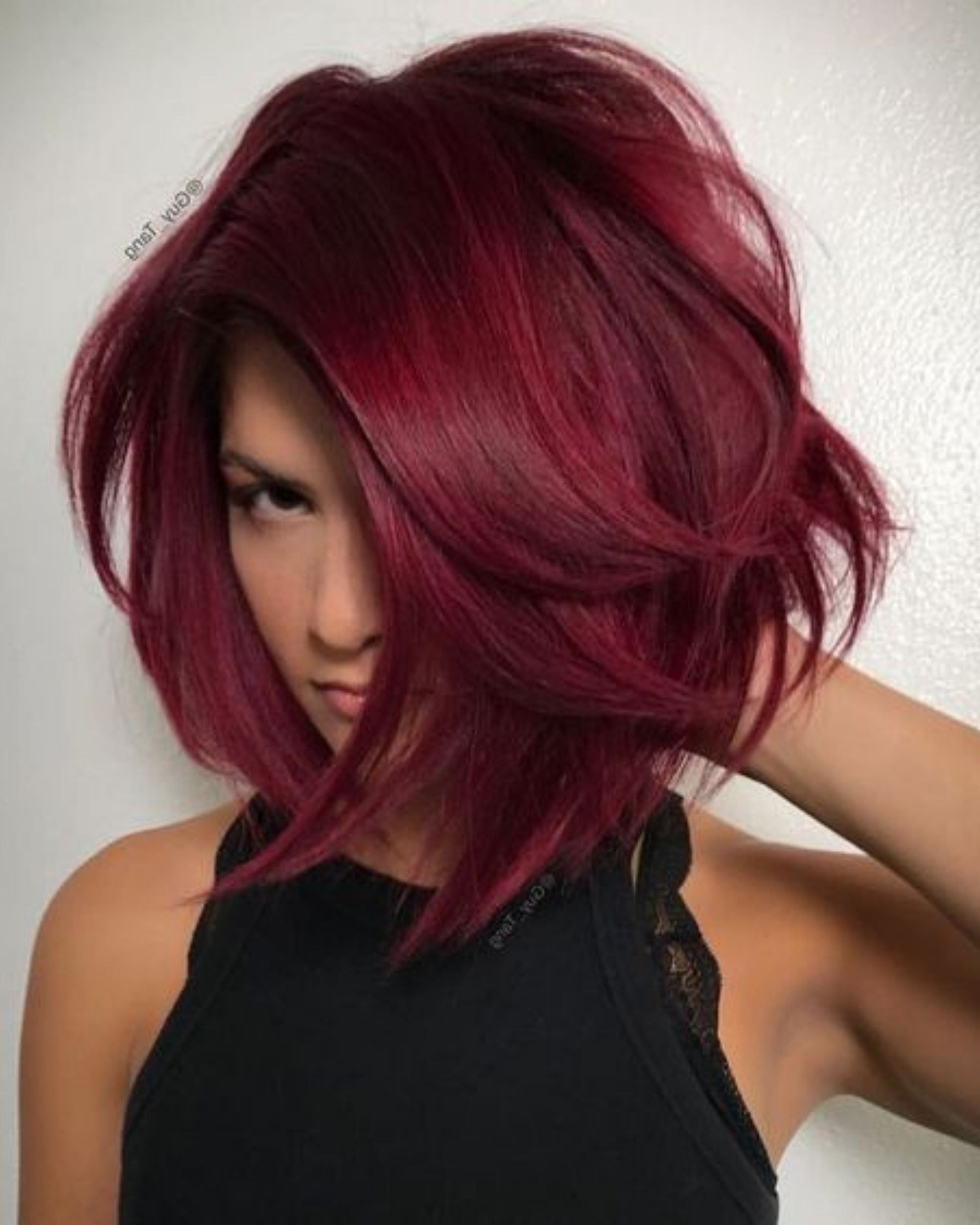 This bob was created by accident when hairdressers were just experimenting with haircut options. It looks more interesting on straight hair, as the transition is more visible on them. You can diversify the double caret with bangs, elongated bangs, and asymmetry.
Short pixie bob haircut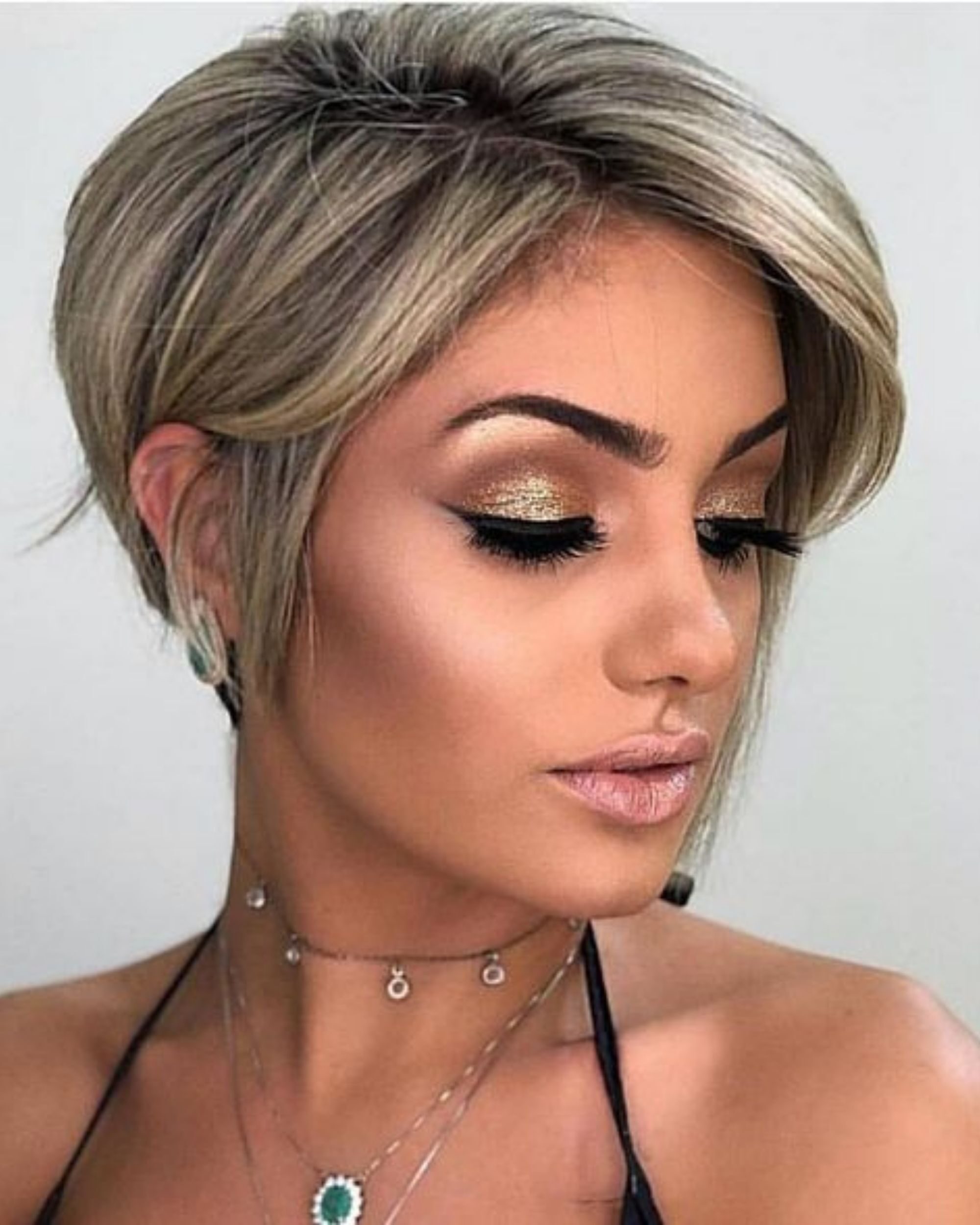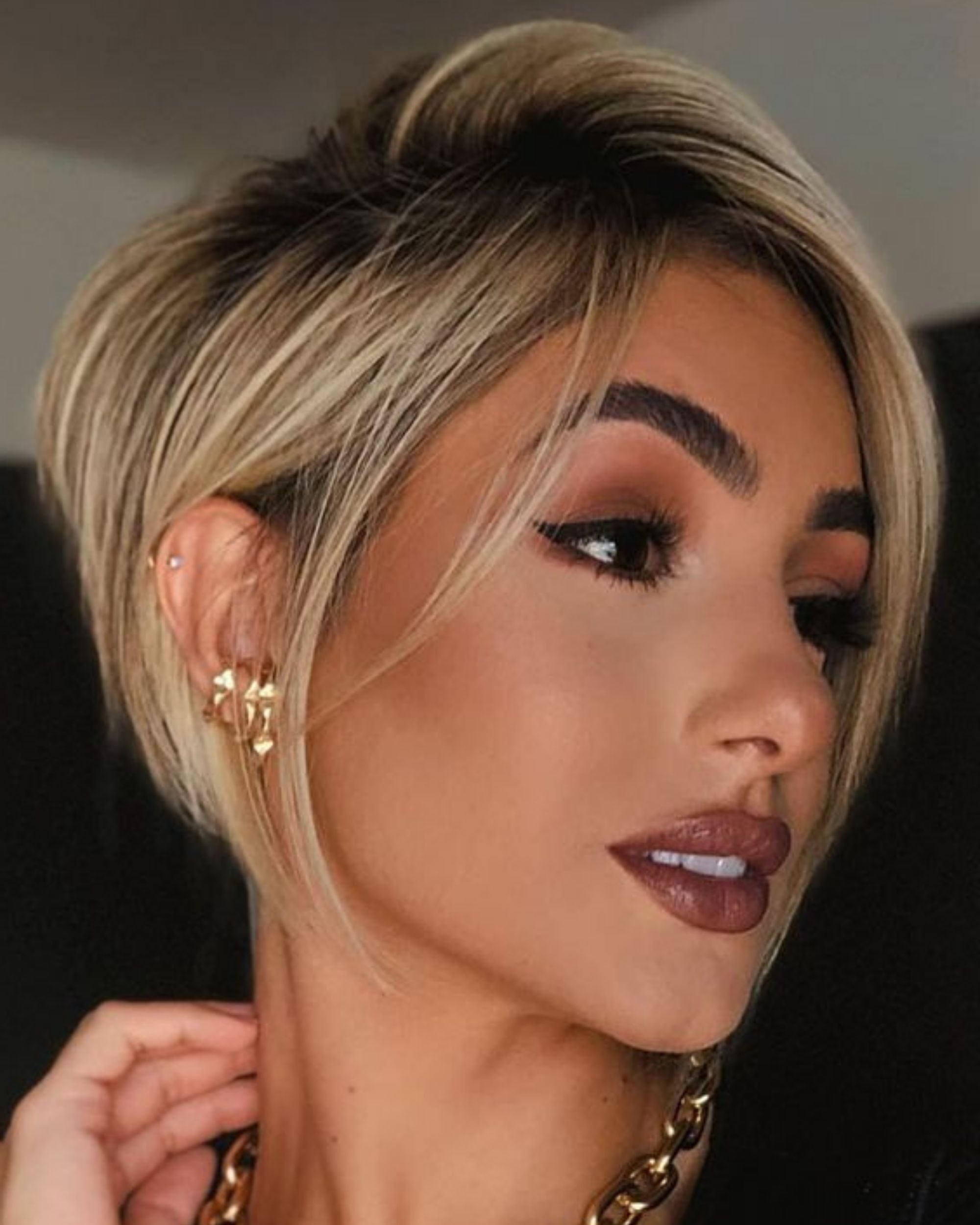 The pixie bob is a very versatile haircut that suits girls and women of all ages. It is created by combining two types of haircuts – pixie and bob. In this short haircut, clear lines are extremely important, and no shagginess. Pixie-bob looks good on the hair of various types: it gives volume to porous and sparse hair, pacifies thick and coarse hair, and suits both straight and curly hair.
Short bob haircut with bangs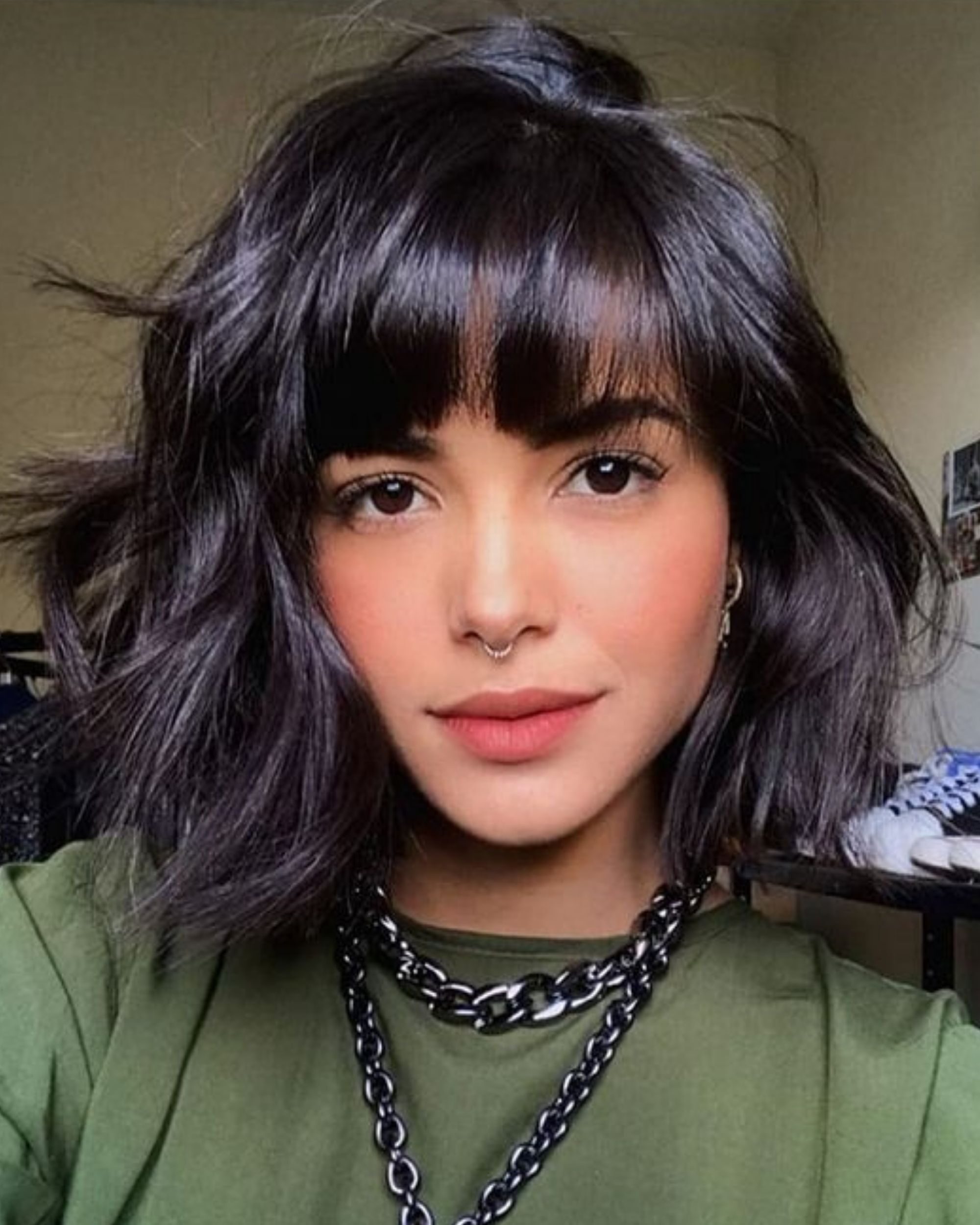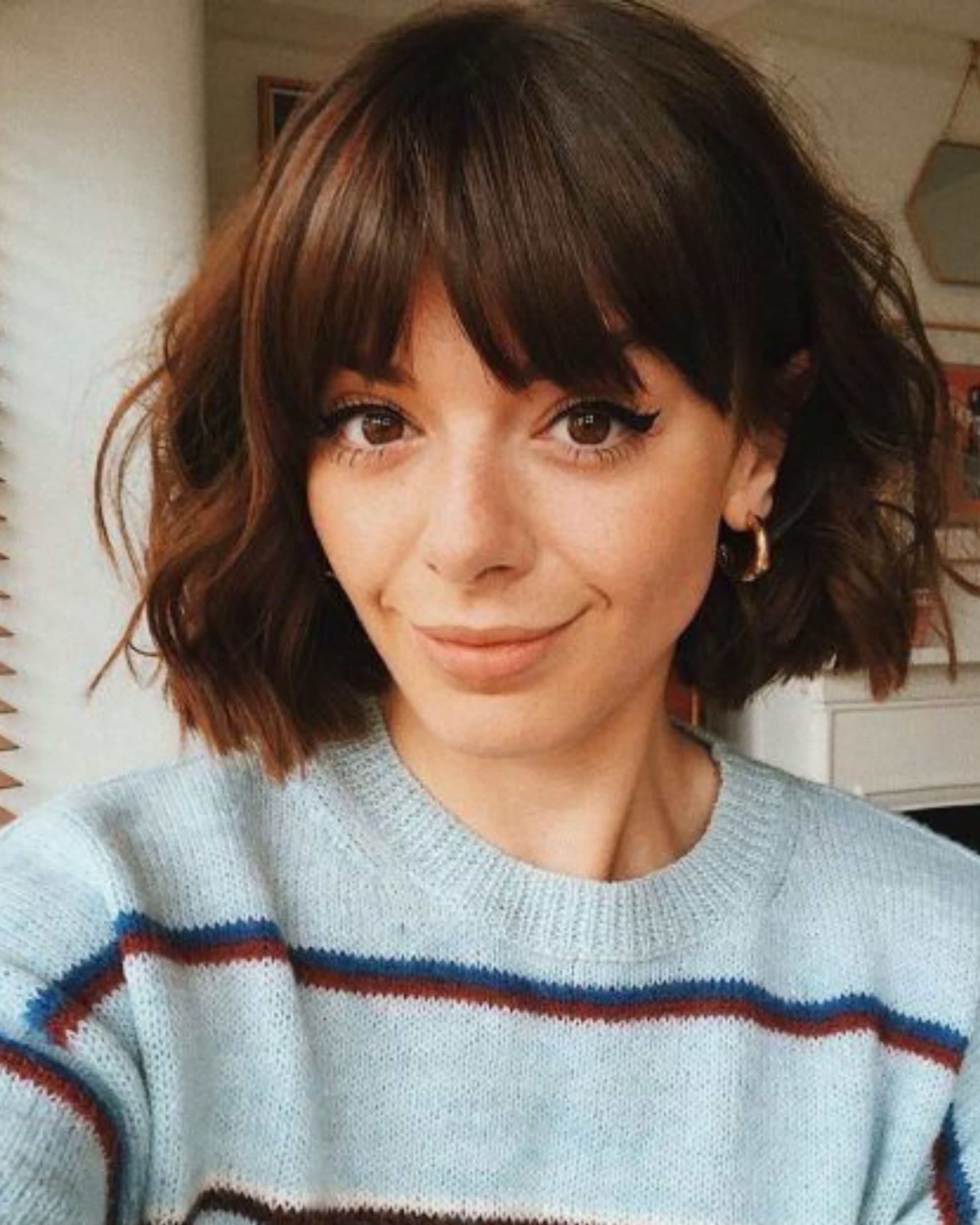 If it is not difficult for you to take care of your bangs and style them in the morning, we recommend that you make yourself a bob haircut with bangs. Whatever type of bob you choose to combine with bangs, it will look cool and stylish with everyone. You can also choose for yourself various options for bangs:
straight;
elongated;
short;
asymmetric.
Asymmetrical bob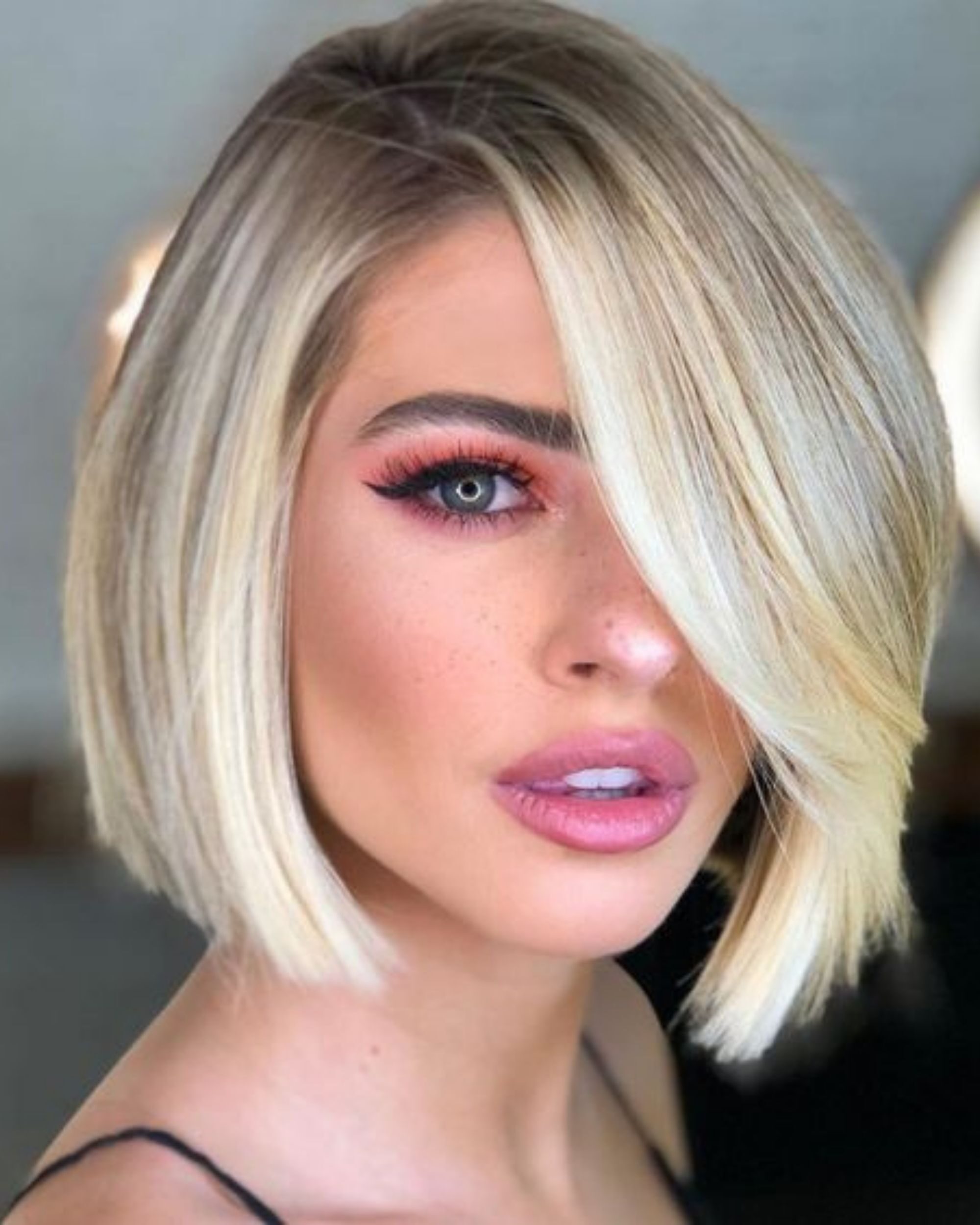 This is a favorite type of short haircut for those girls who like to experiment with hairstyles. Its peculiarity is that it rejuvenates and gives freshness to the face. Options for adding an asymmetric square:
bang;
shaved temple;
graduation;
stylish coloring.
Coloring short women's hair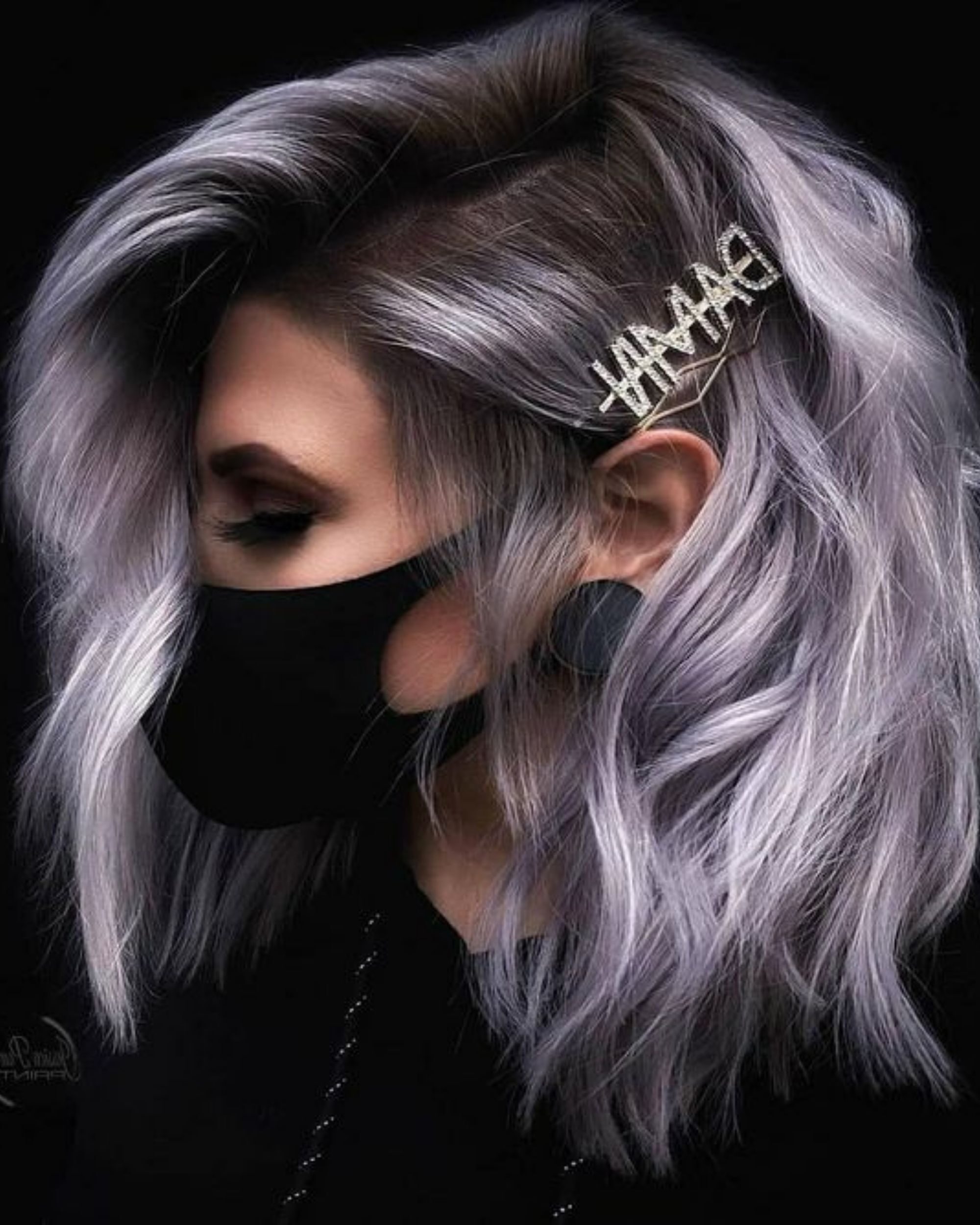 For those brave beauties for whom it was not enough to cut off their hair under a bob, we recommend trying to dye your hair. We will provide you with a selection of actual colors for hair coloring:
honey strands;
rose gold;
cherry red;
caramel;
copper;
blue, cyan;
red;
bright pink;
green.
Bixie
Halfway between a pixie and a bob, this short haircut was a hit in the 90s, and now it's stronger than ever. The strengths of this cut are: it is comfortable, practical, versatile, rejuvenating, and very easy to care for.
A waiter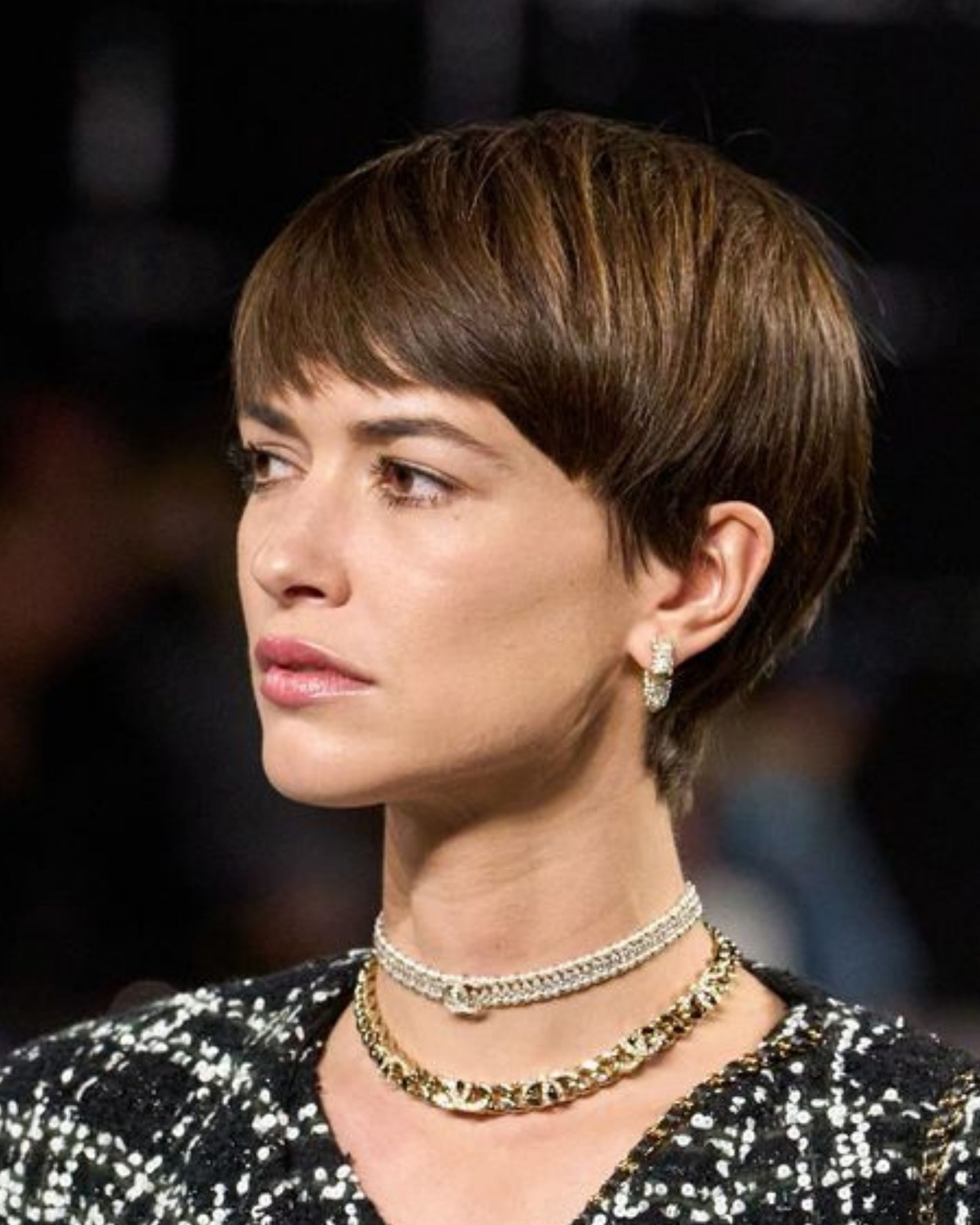 As the name implies, the garcon is originally a male haircut. The funny thing is that short hair is very feminine for a woman. The contrast can be breathtaking. This year it is worn with very long layers, to the point where you can tuck the locks behind your ear, which is an extremely sensual and feminine detail.
French bob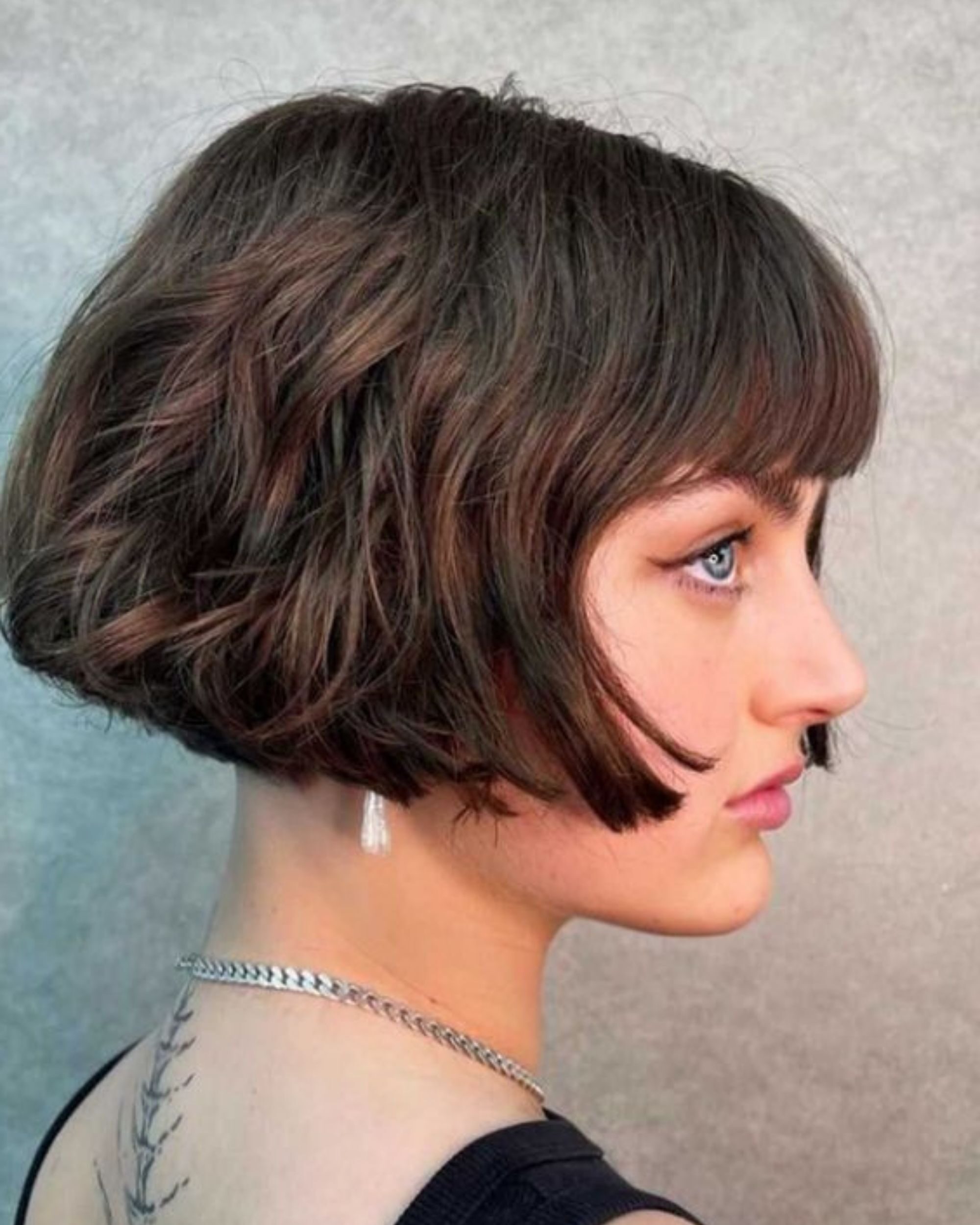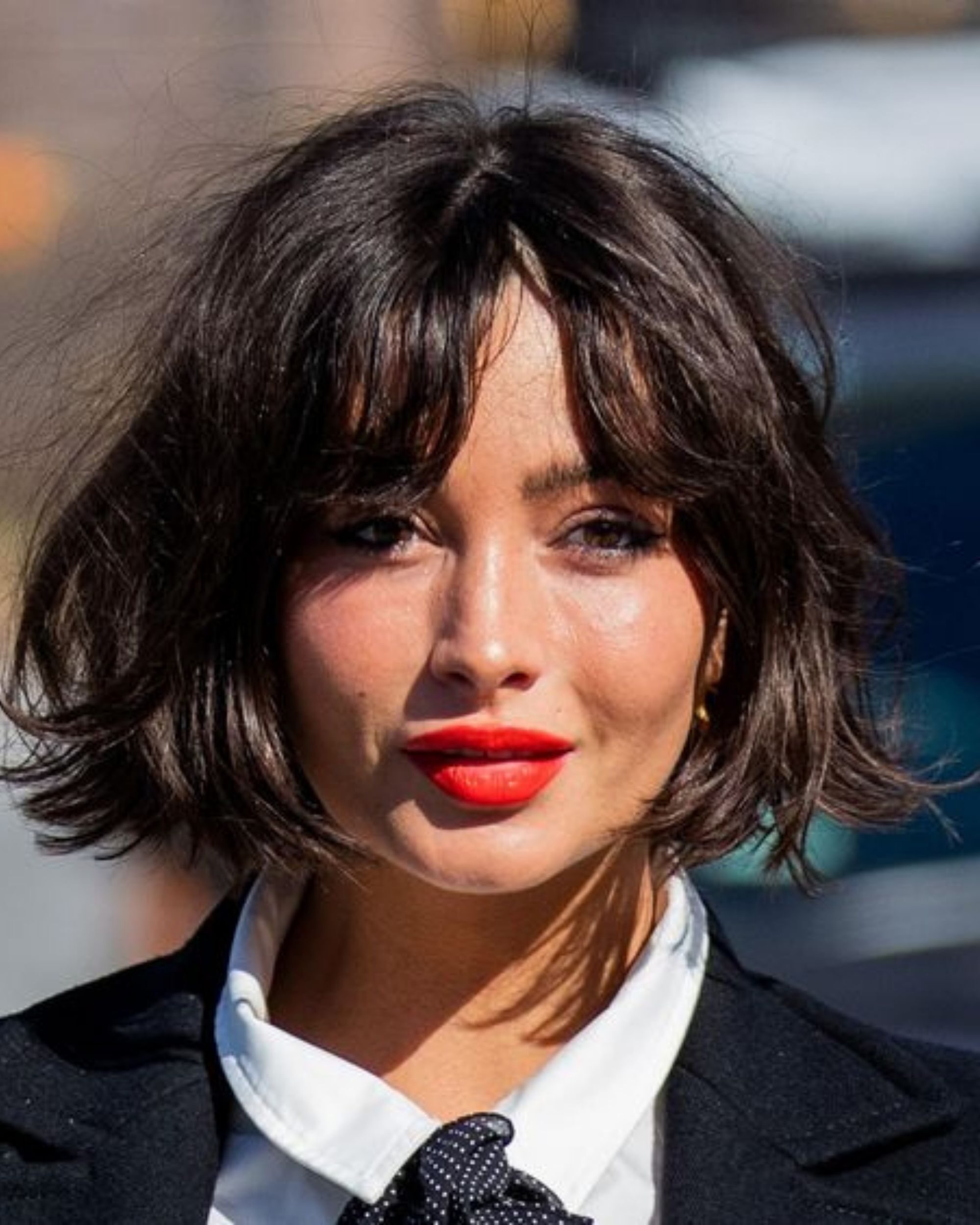 The French bob is similar to the classic bob. It is worn with open bangs, as if slightly disheveled. Cut below the ear.
Undercut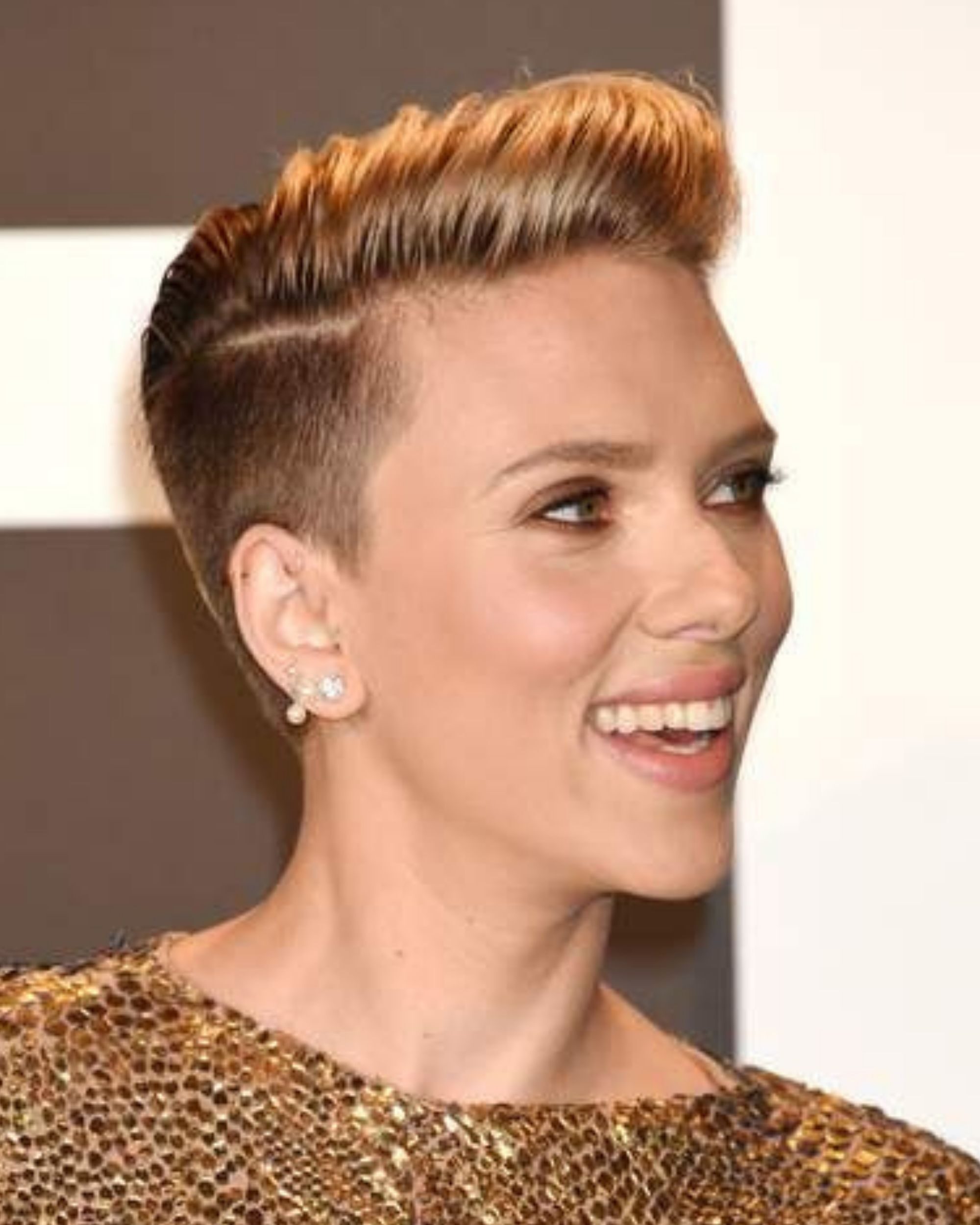 This is the most transgressive bet this year – a radical shape that is often highlighted with stylish coloring. Undercut brings great strength and personality to the most angular faces