Shaggy hairstyles are making a comeback. As we scroll through our social media feeds, we see more and more women swapping out their blunt-cut layers for a stunning shaggy alternative that adds structure and fullness to their manes. Would you like to try this hairstyle trend for yourself? Then you are exactly right here. We've rounded up stylish shaggy hairstyles, along with tips on how to find the haircut that best suits your face shape and styling products to help you achieve the shag look. Whether you have thin or thick hair, short or long, straight or curly hair, there is a shag hairstyle to suit you! So read on to get inspiration for your next beauty look.
Shaggy hairstyles for heart-shaped faces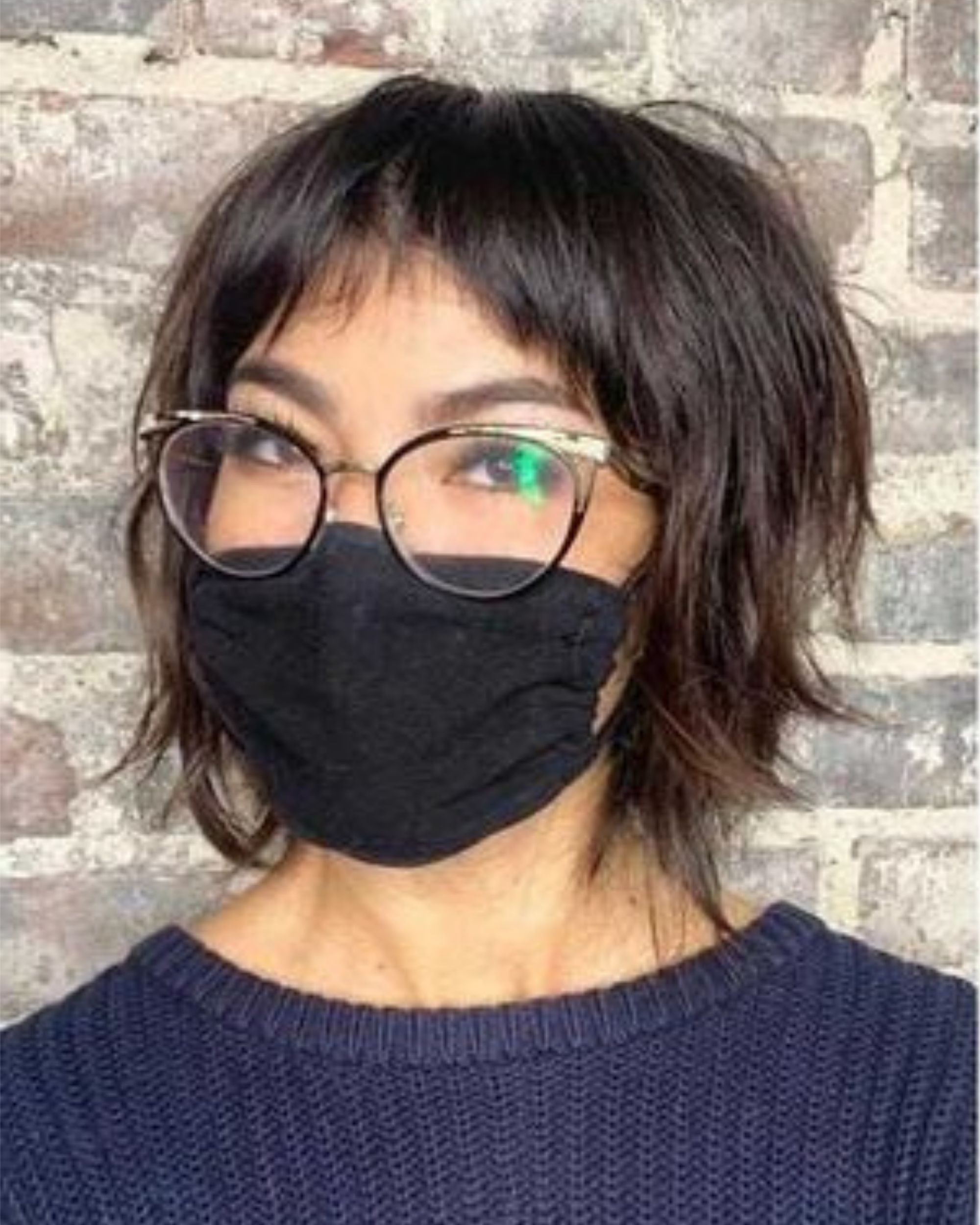 Do you have a heart-shaped face? Your petite, defined features can benefit from the straight shaggy cut—and we have two ideas!
Bob with Bangs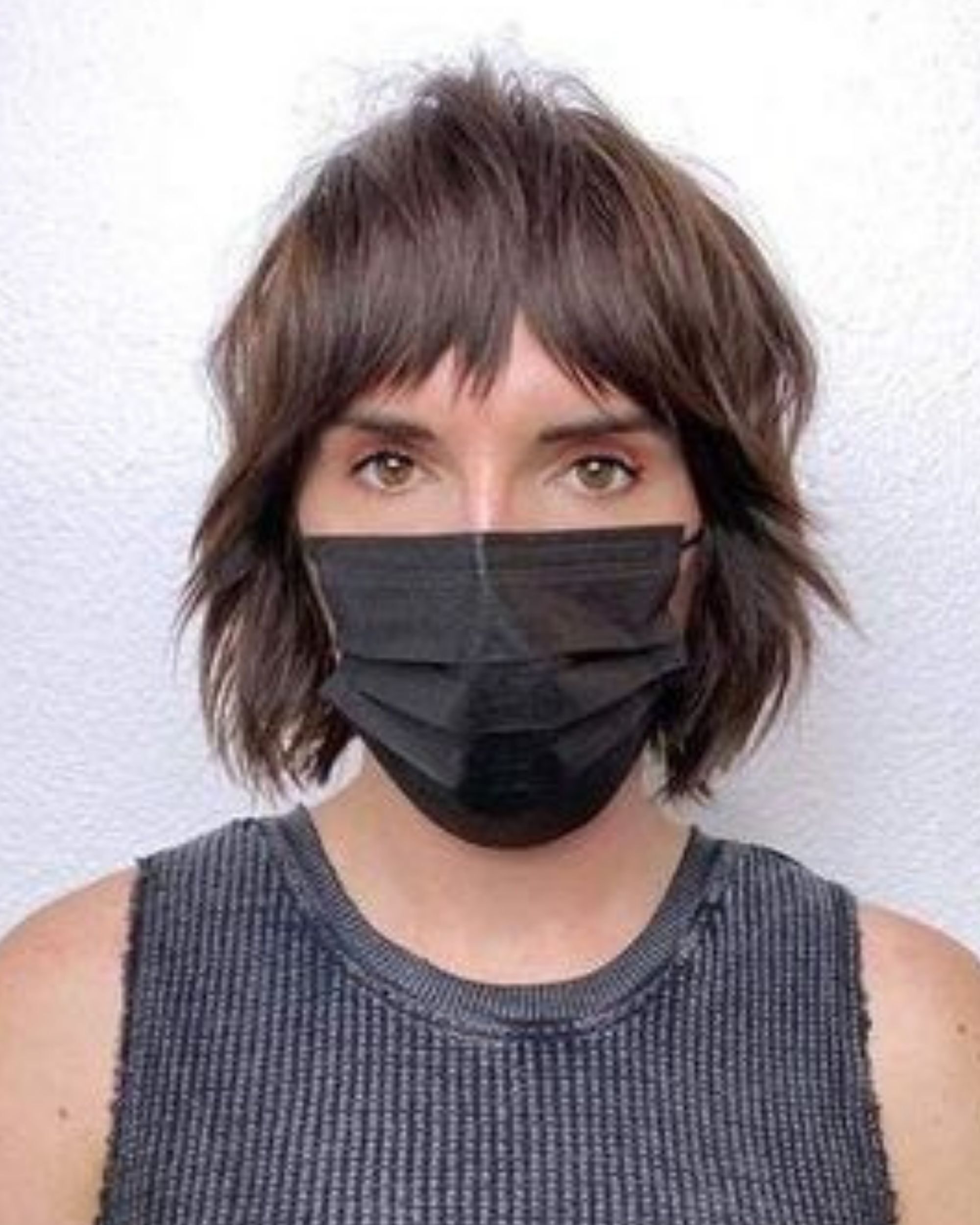 Anyone who likes to wear short hair is well advised to wear a shaggy bob – with bangs, of course. Instead of making the chin the focal point, long choppy bangs soften your face and look really pretty and flirty. This hairstyle also helps to make the forehead appear more petite and gives a balanced look.
Bob with Bangs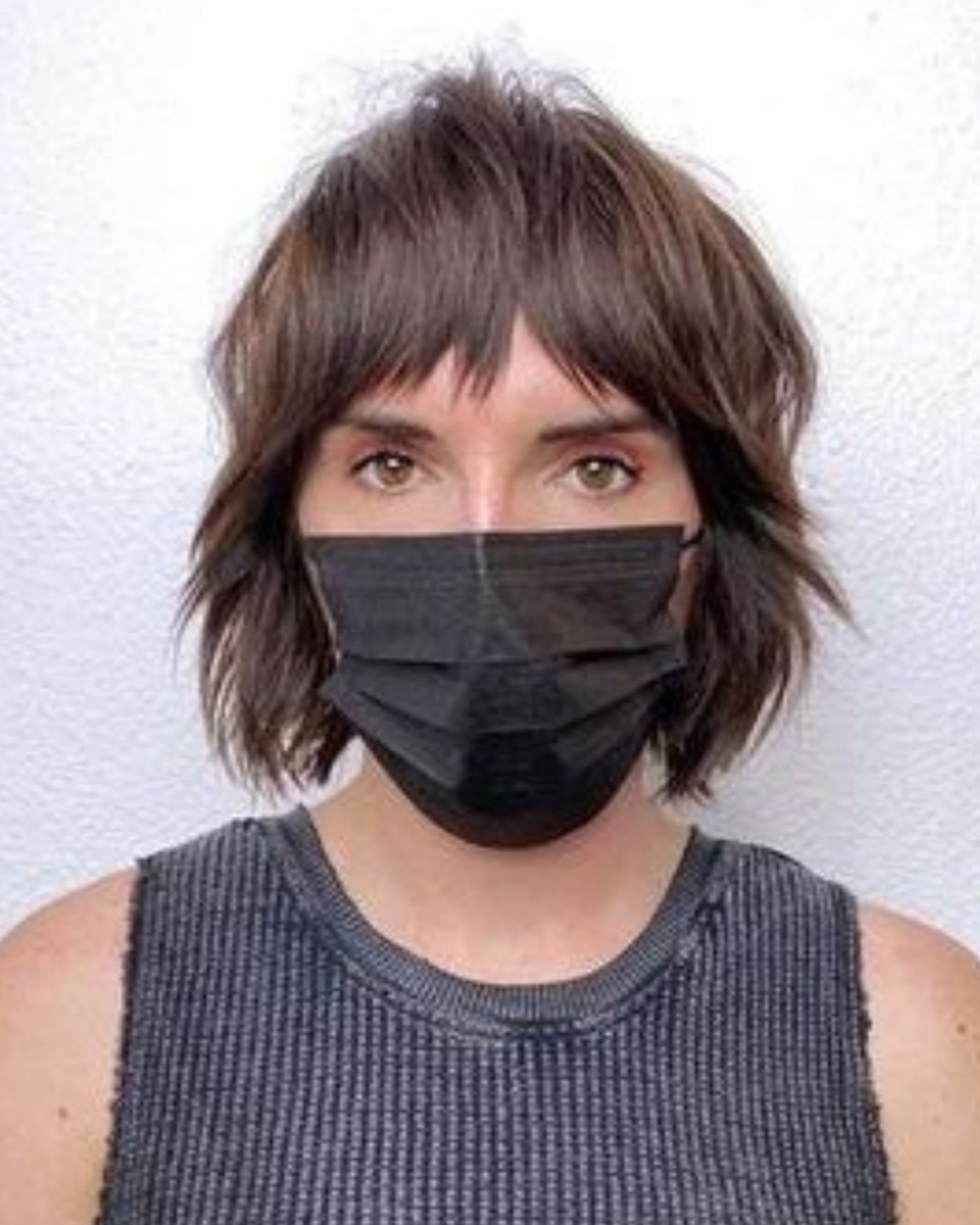 Anyone who likes to wear short hair is well advised to wear a shaggy bob – with bangs, of course. Instead of making the chin the focal point, long choppy bangs soften your face and look really pretty and flirty. This hairstyle also helps to make the forehead appear more petite and gives a balanced look.
Shaggy Pixie Cut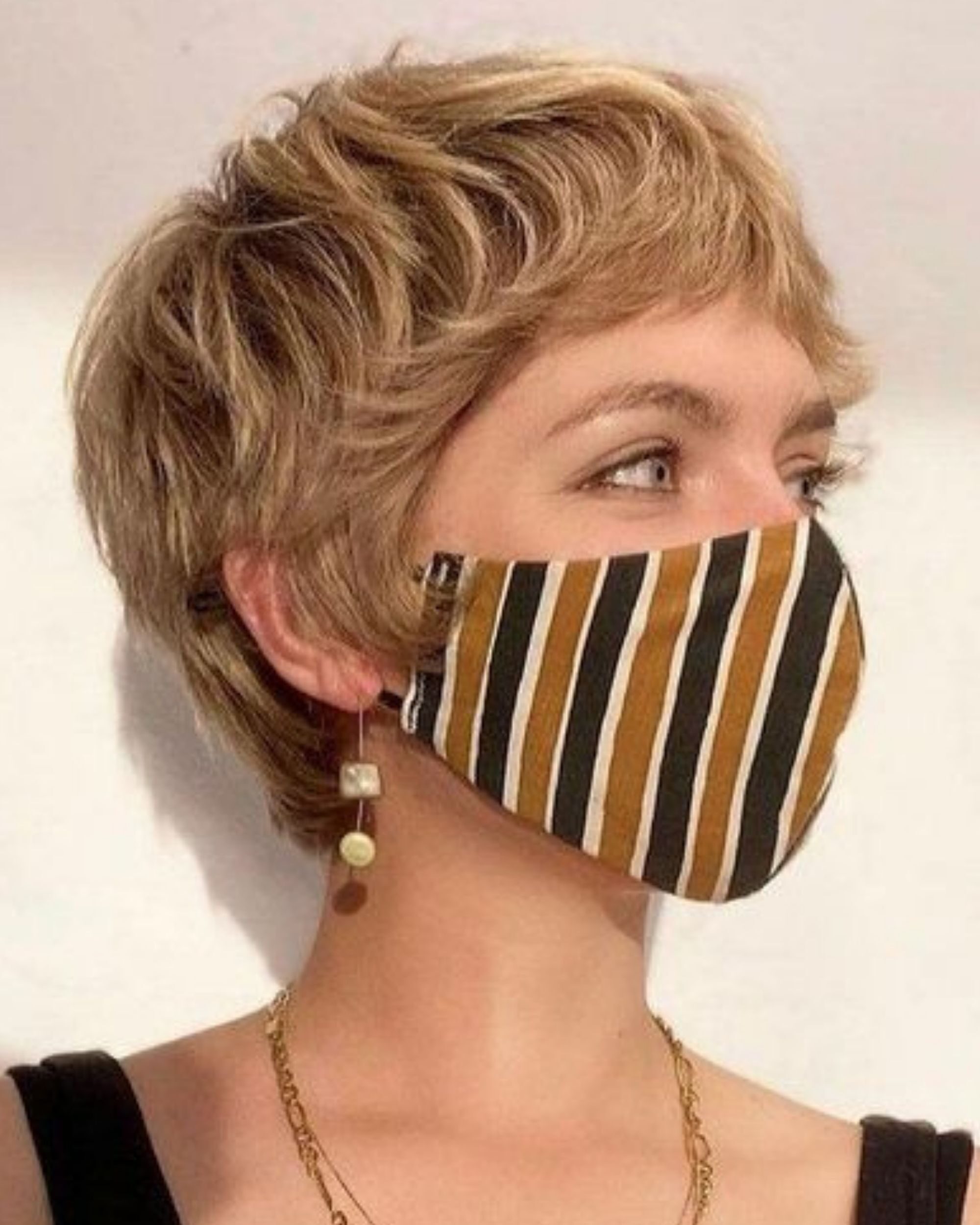 Would you like to have your hair cut even shorter? Why not try a shaggy pixie cut, which works beautifully on a heart-shaped face as it highlights your defined cheekbones? You can also add side bangs and lots of layers to add texture and create a more symmetrical look.
Shaggy hairstyles for square faces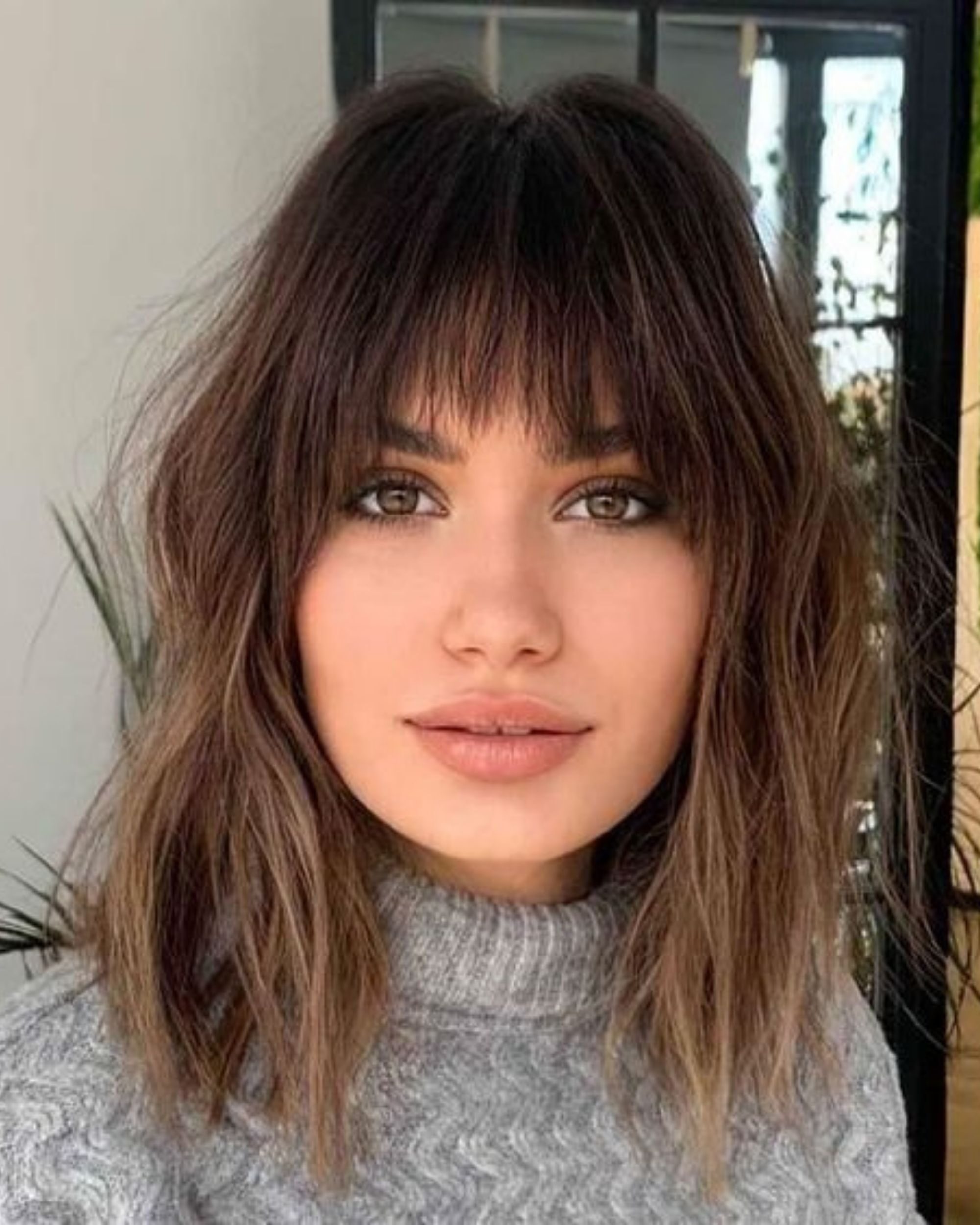 If you have a square face, take advantage of your shaggy hairstyle to soften your angular features. If that is the case, check out the two hairstyles below.
Face-framing Layers – Medium-length hair layered in the front
When it comes to square faces, face-framing layers are your best friend. This hairstyle can help soften the jawline and visually lengthen the face. You can combine the fringed layered cut with short, medium-length, or long hair. Try adding more texture to the hair by applying mousse to damp strands, tousling them, and letting your hair air dry.
Long bob with curtain bangs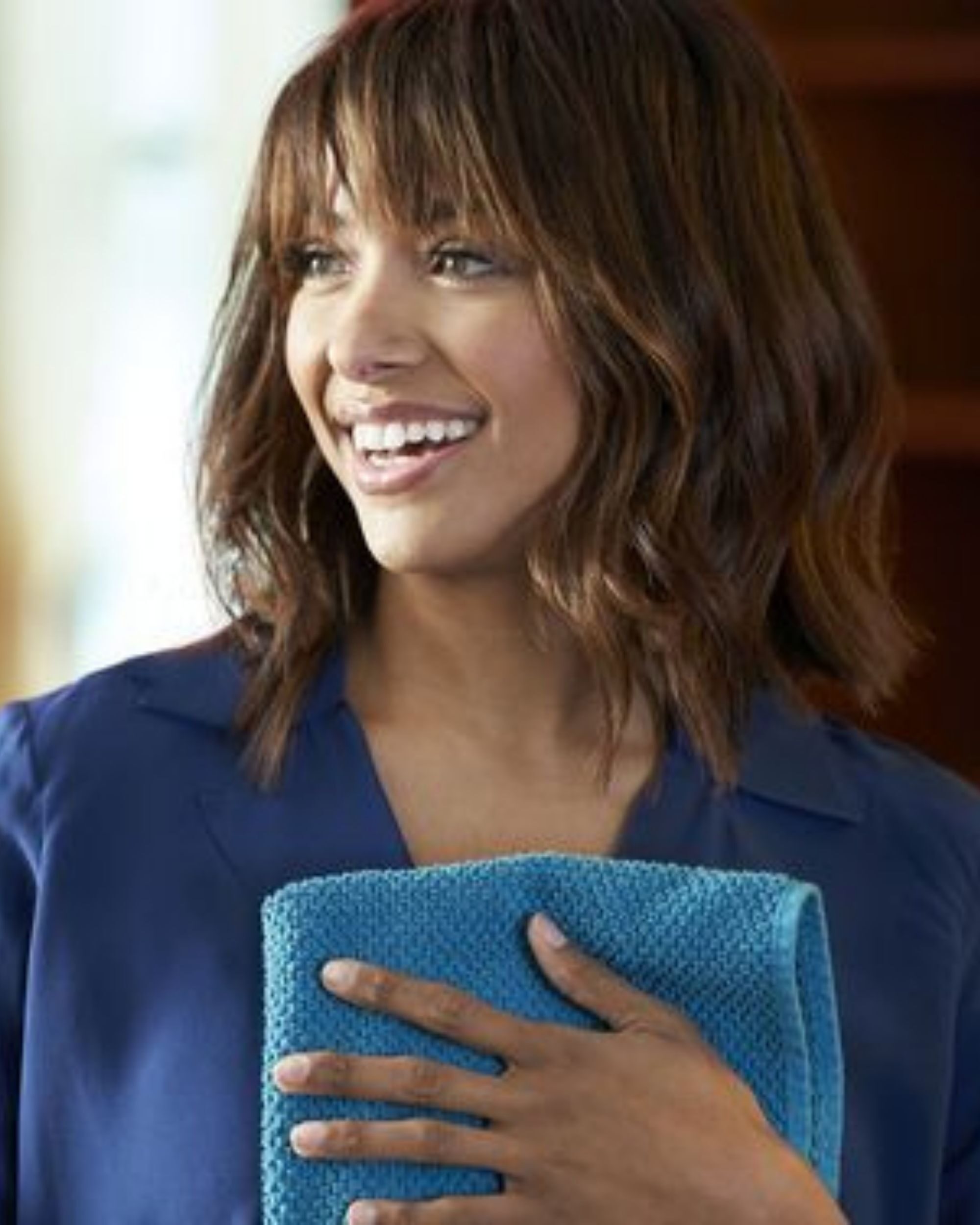 For a chic look, go for a lob with curtain bangs. The front layers make your face appear longer, while the bangs round off your angular forehead. Use an anti-frizz serum to keep your hair shiny and smooth. Apply 1 to 2 pumps to your fingertips and run them through your hair before blow-drying.
Shaggy hairstyles for diamond-shaped faces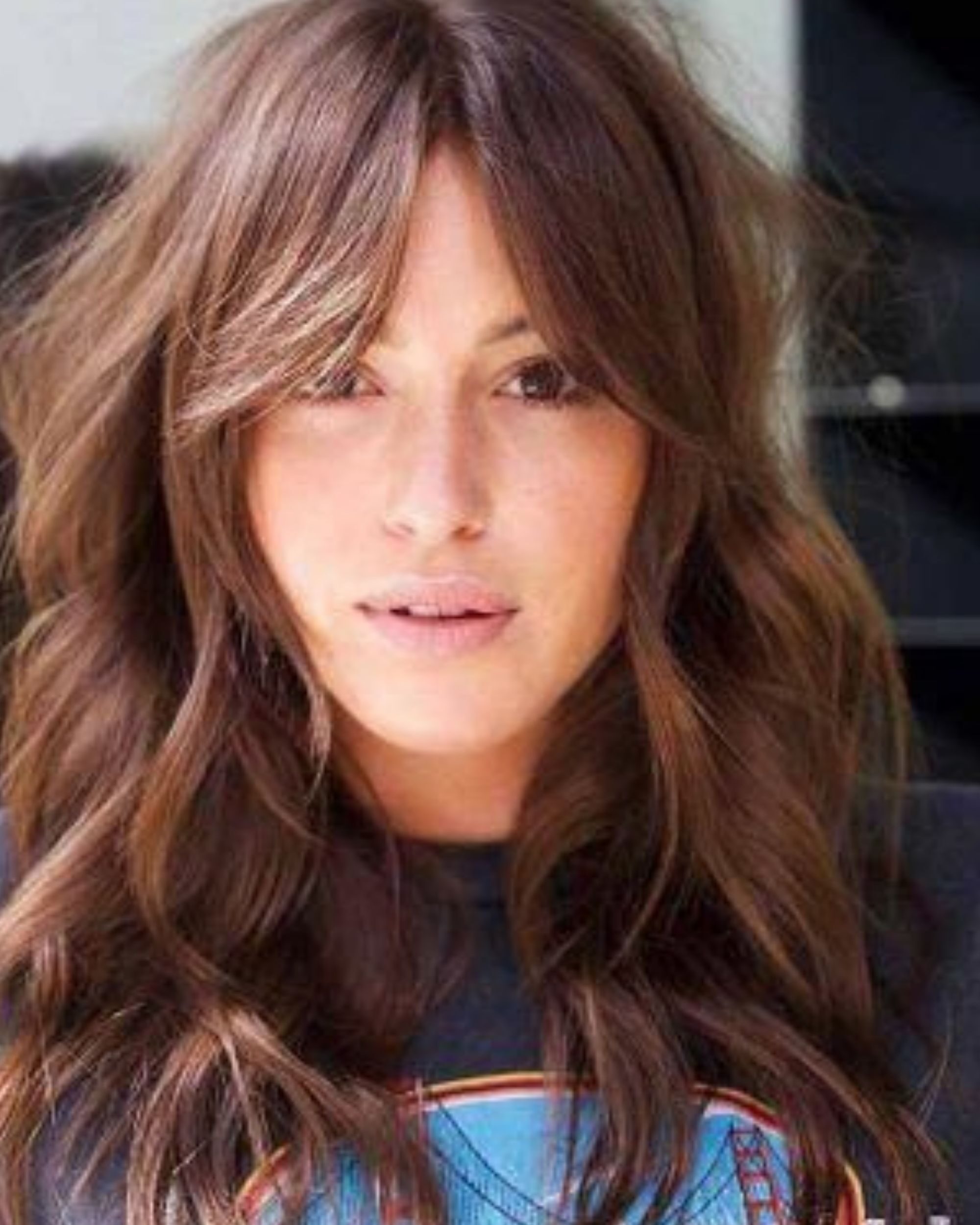 A diamond-shaped face is usually characterized by prominent cheekbones that narrow the forehead and chin. Check out these two hairstyles that will complement your facial features beautifully.
Short crop shag haircut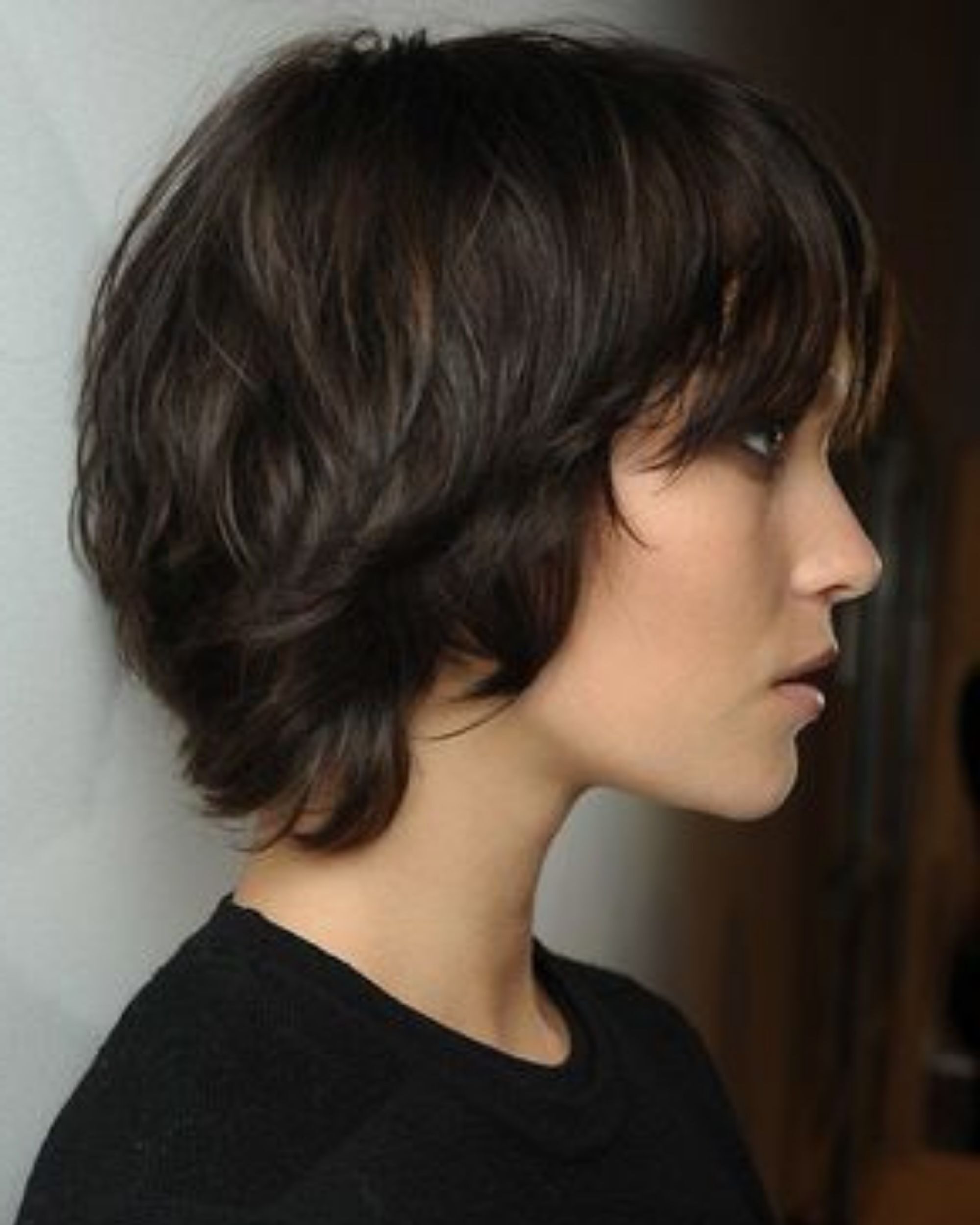 We love short hairstyles because they are stylish and easy to maintain. And a short haircut with ragged ends looks absolutely gorgeous on diamond-faced women. This look exudes relaxed ease that will garner compliments throughout the day. With a temporary hair coloring spray, you can spice up your mane as you wish. Each shade is formulated to give vibrant color to all hair types without the need for bleach. Plus, it washes out with a shampoo, so you can endlessly experiment with color.
Shaggy hairstyles for square faces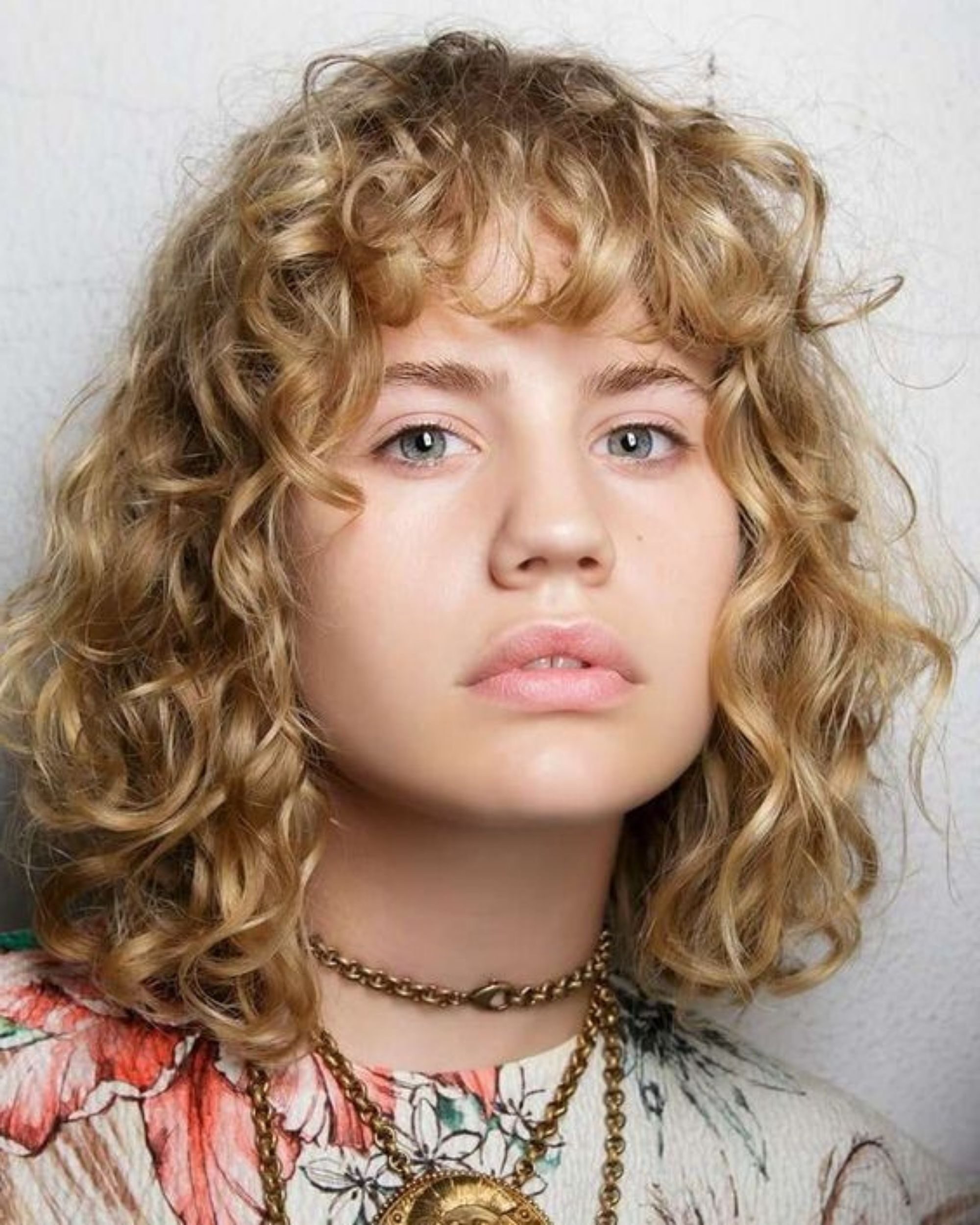 Women with a square face shape have longer facial features and often want the right haircut to soften the appearance of their sharp jawline and forehead without further elongating the face. You can achieve this effect with the following hairstyles.
Shag Cut with Bangs on Natural Curls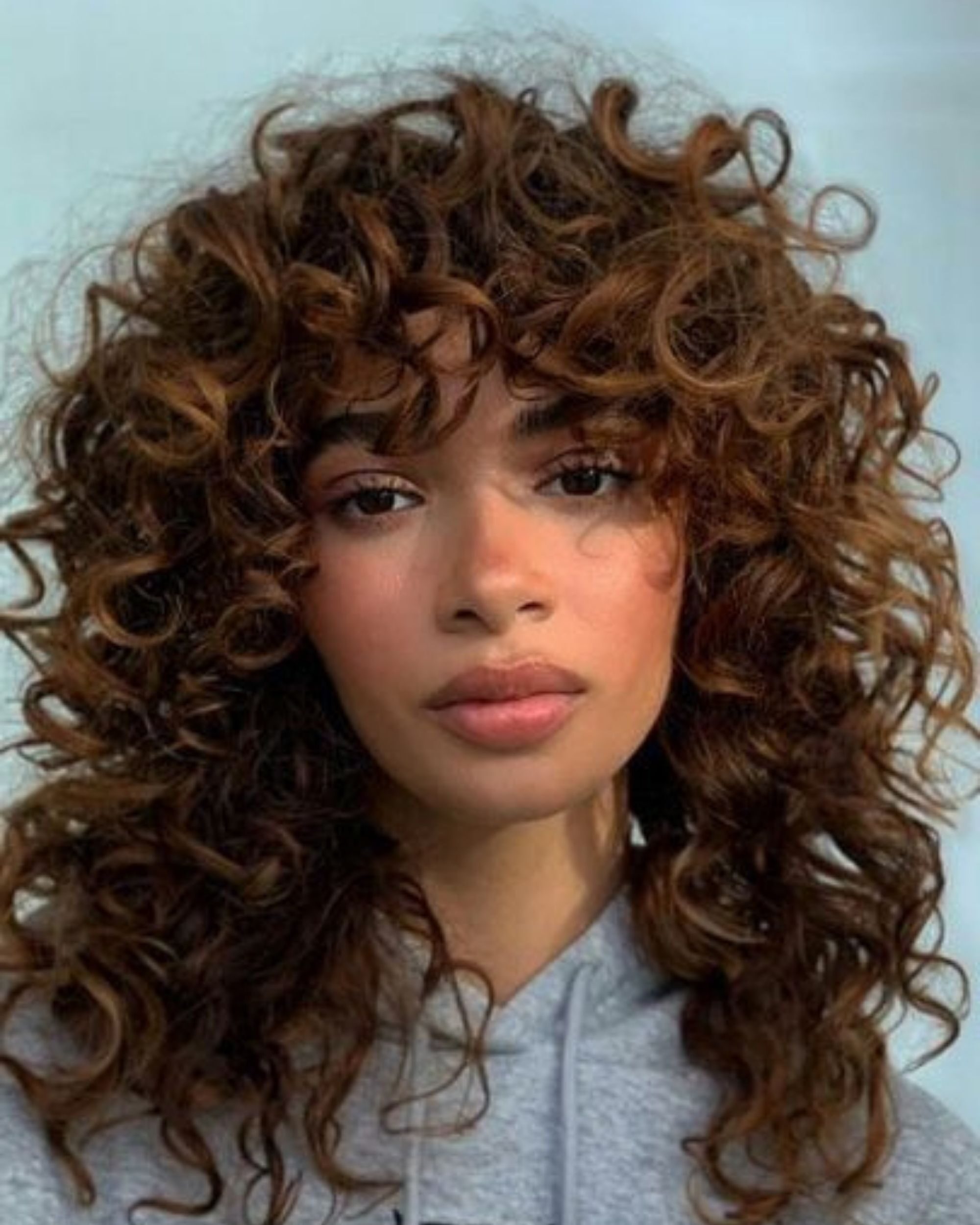 If you have naturally curly hair, you can upgrade your look with an individual layered cut and a fringe. This hairstyle also looks great when you want to let your bangs grow out, which is an added benefit. Add some definition to your curls by applying a generous amount of curl cream to damp hair and blow-drying with a diffuser.
Shaggy hairstyles for oval faces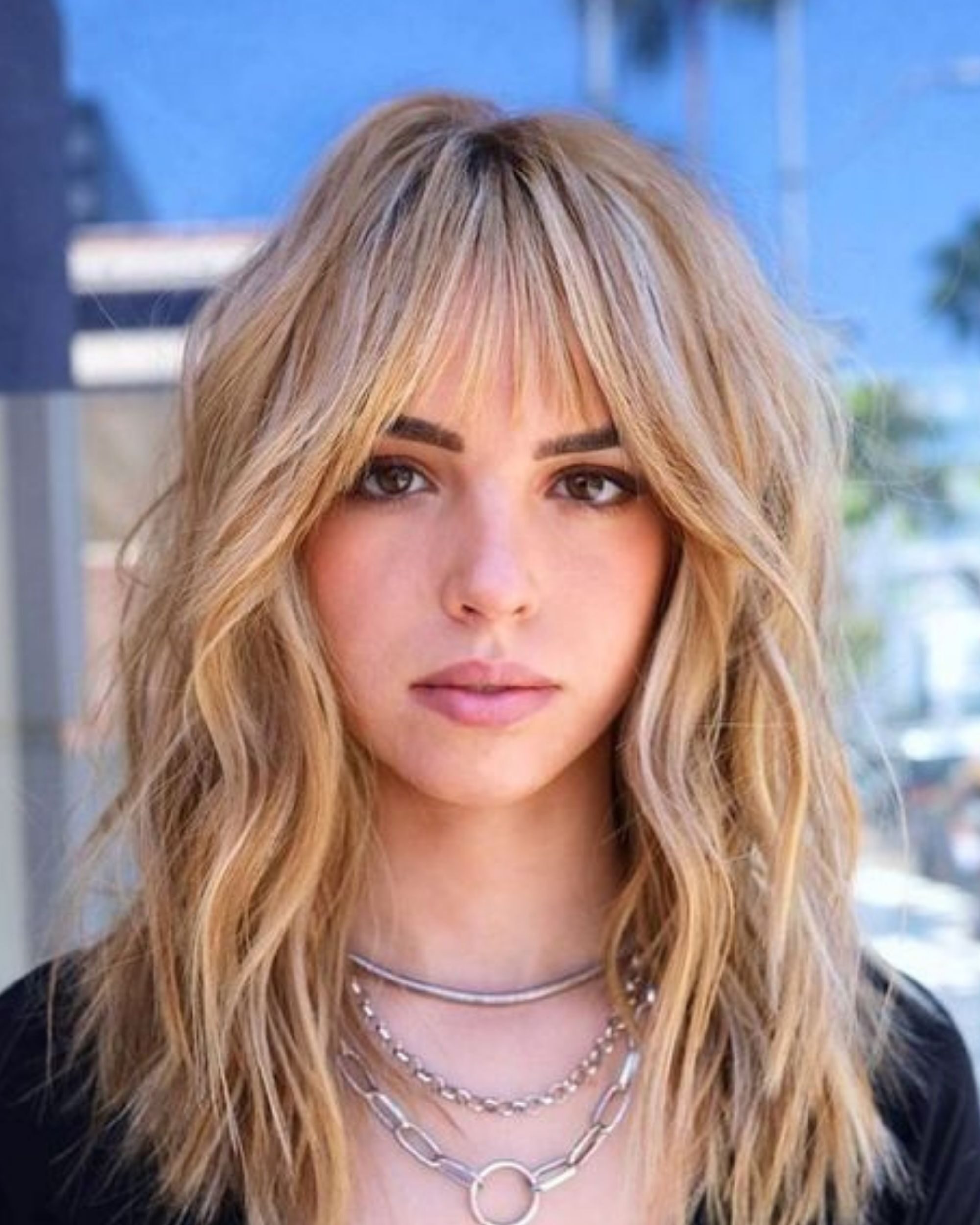 Do you have an oval face shape? You are lucky! Thanks to your symmetrical facial features, you can wear almost any shaggy hairstyle. That's why they come last in our article. Here are two of our favorite shag haircuts for oval faces.
Shaggy Bob
To add more definition to your face, try a shaggy bob that hits the chin. Be sure to accentuate your texture with the help of a pomade (hair putty). Rub a small amount of the pomade in the palms of your hands and work it into the hair. Then apply more as needed. The messier, the better!
Short 70s shag with choppy ends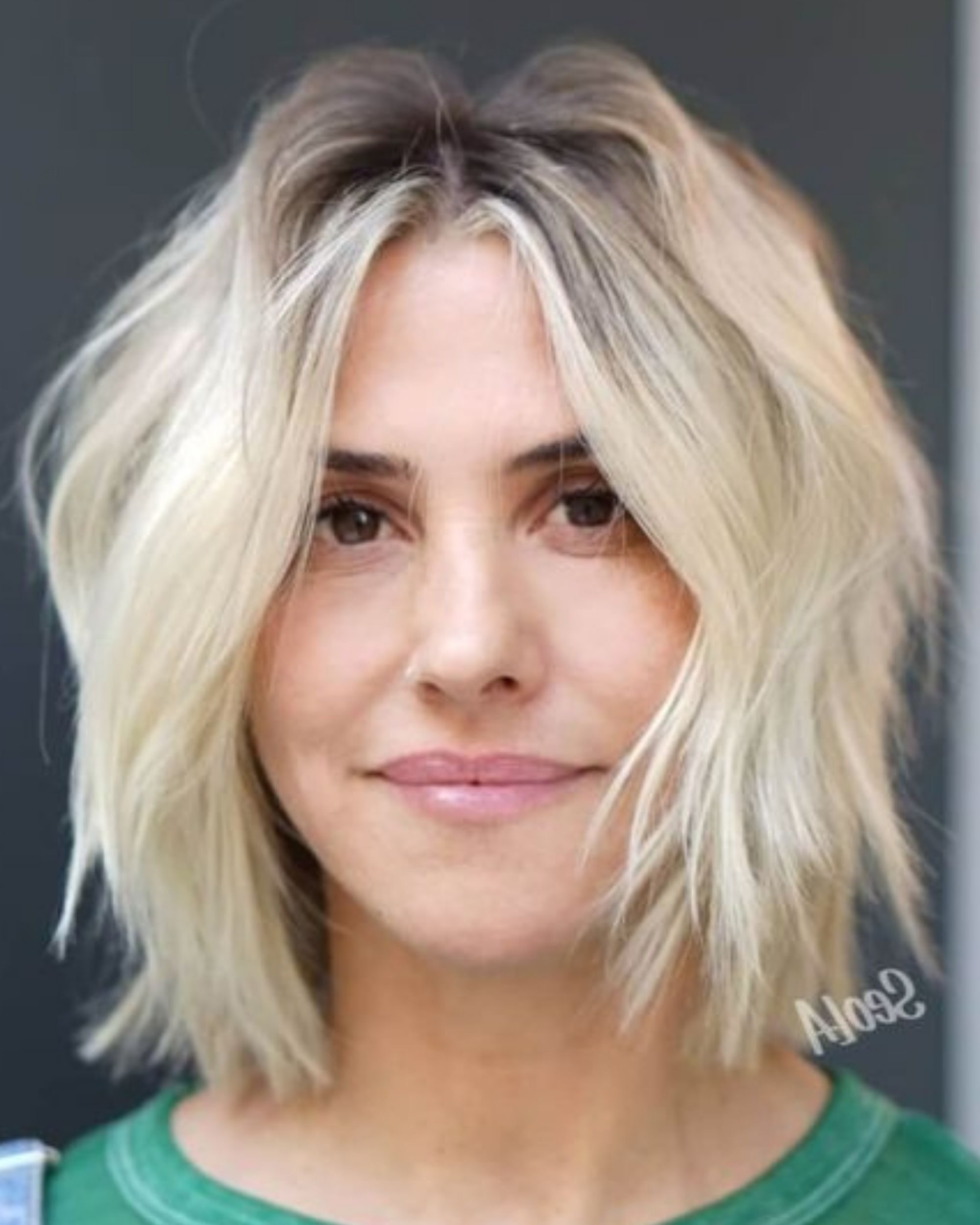 A shag haircut looks like this short '70s shag with choppy ends. Modern short-shag haircuts that are tousled can give you a fresh look! It frames the face beautifully and adds effortless texture to the hair.
Short shaggy bob with center part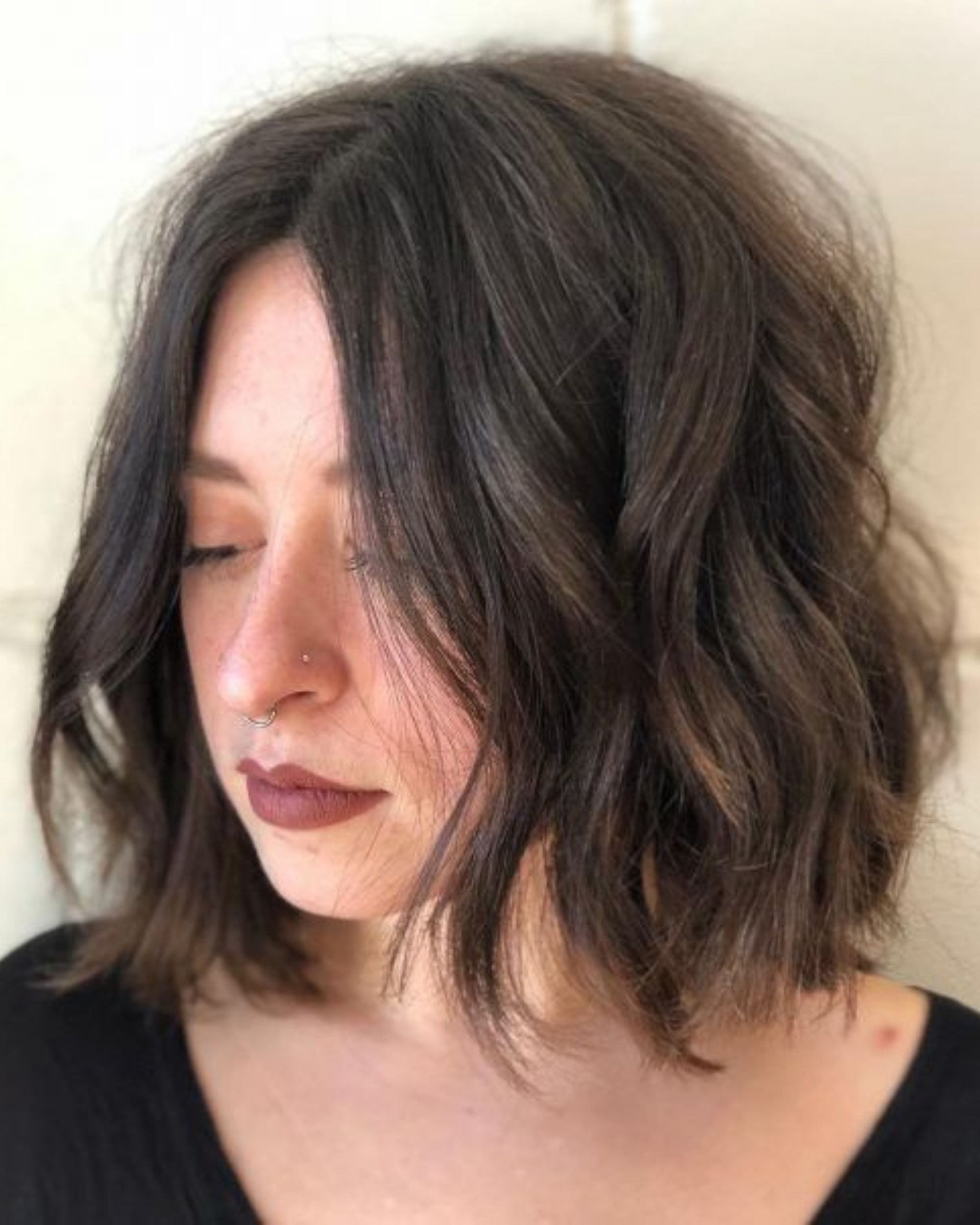 These short shaggy bob hairstyles can be customized to suit any woman's hair texture and face shape with face-framing layers.
Short shag cut with short layers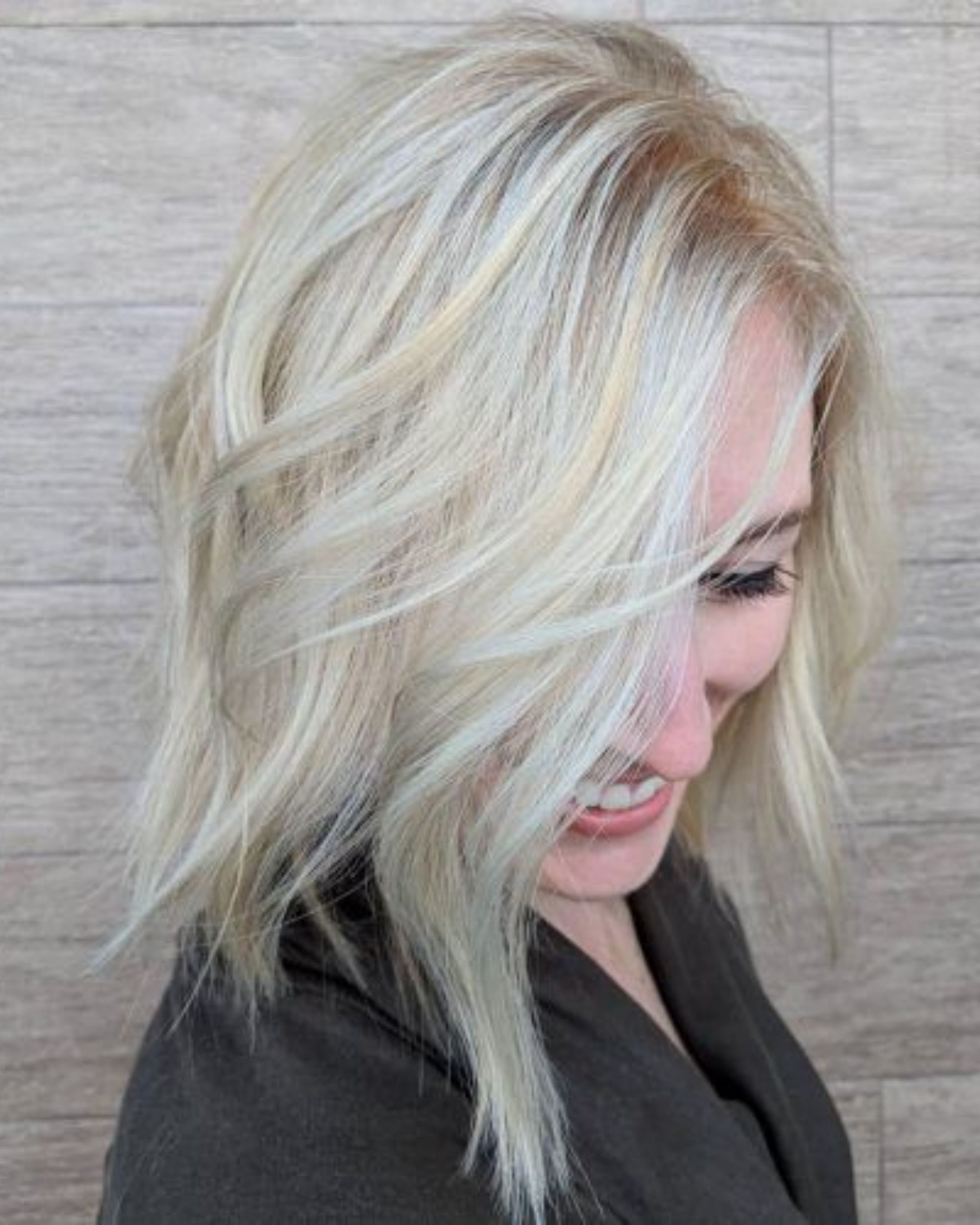 So sassy and sporty, this short shaggy hairstyle was created by senior stylist Jenika Criswell of Las Vegas, NV.
The beauty of this cropped shag cut is that you can get so much variety out of this look. From smooth and straight to wavy messy and edgy.
Regardless of your hair type, Criswell recommends deep conditioners, heat protectants, and leave-in conditioners. "Getting salon treatments at least once a month to keep your hair healthy and shiny," she adds.
Shaggy short haircuts for girls are great for those who don't mind taking a little time each day to get their style right. The downside to such a short shag is that it's not a wash-and-go look.
Chin-length choppy shag for thick hair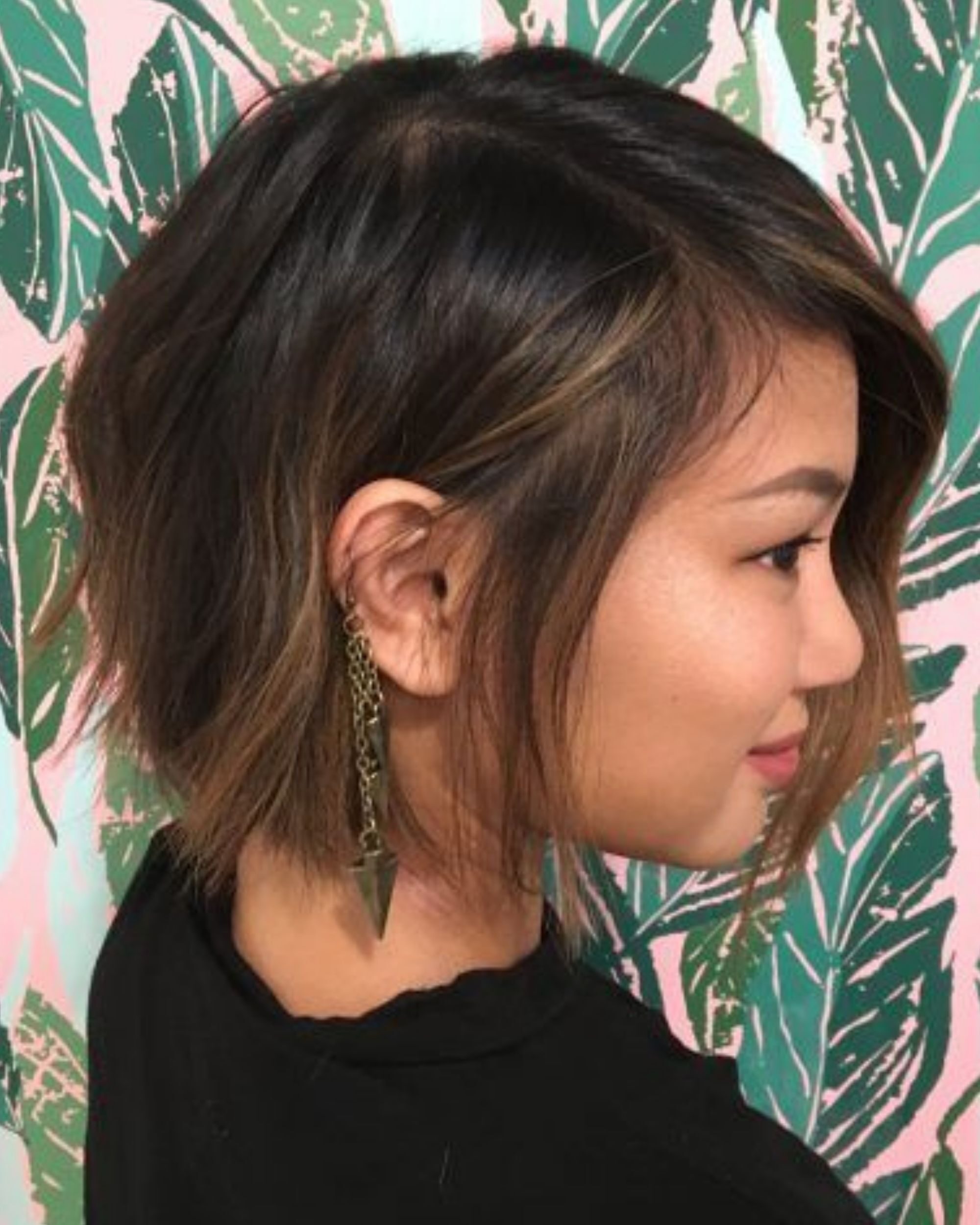 These chin-length choppy shag cut ideas offer a modern take on the classic shag for short hair.
Short shag haircuts for thick hair are a great way to shed the bulk and heaviness.
Short and chic shaggy lob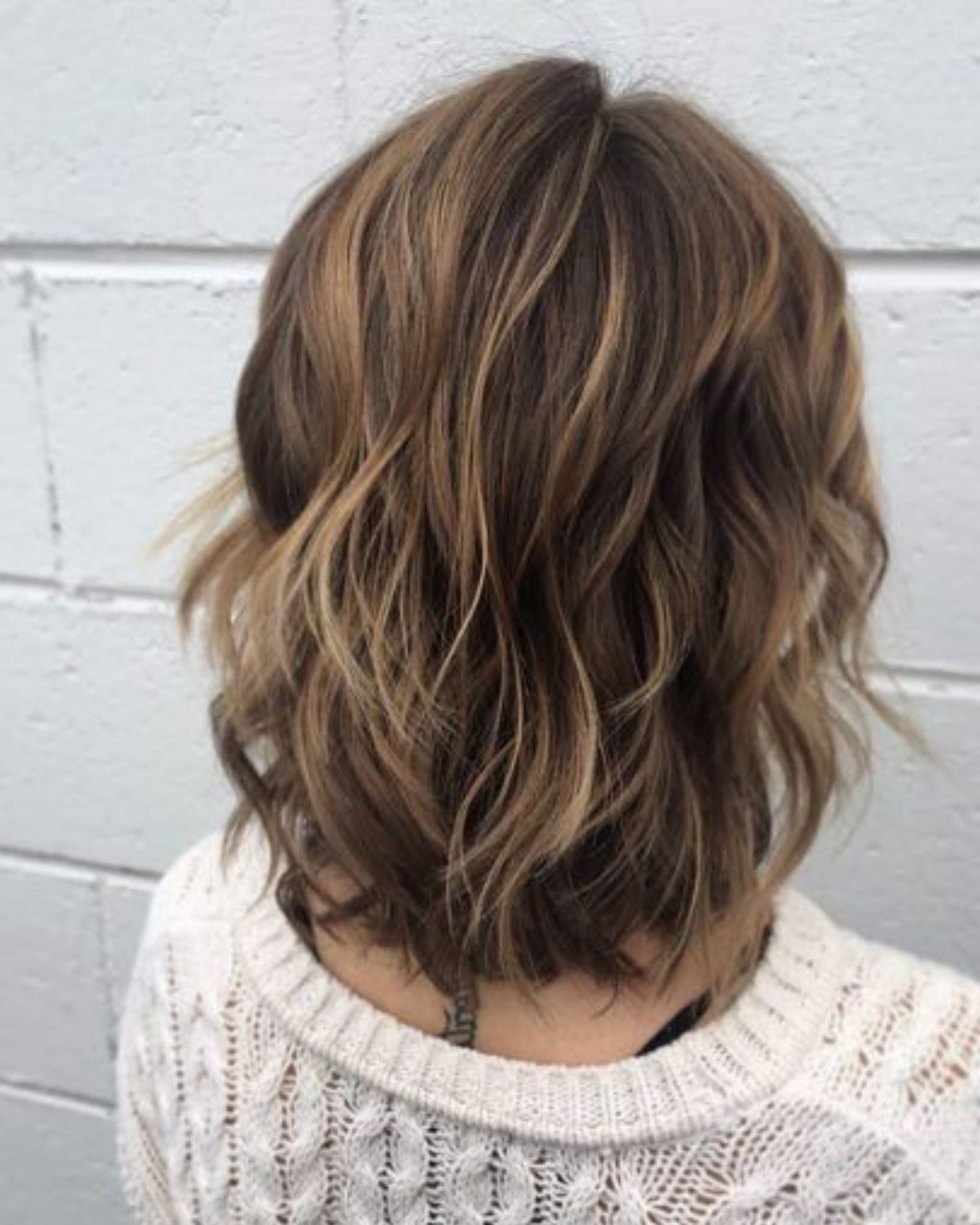 "This is the cutest short shag haircut idea for women," claims hairstylist Nicolle Muldowney of Lathan, NY.
A chic shaggy lob haircut is a modern take on a retro style.
Shaggy cut with short fringes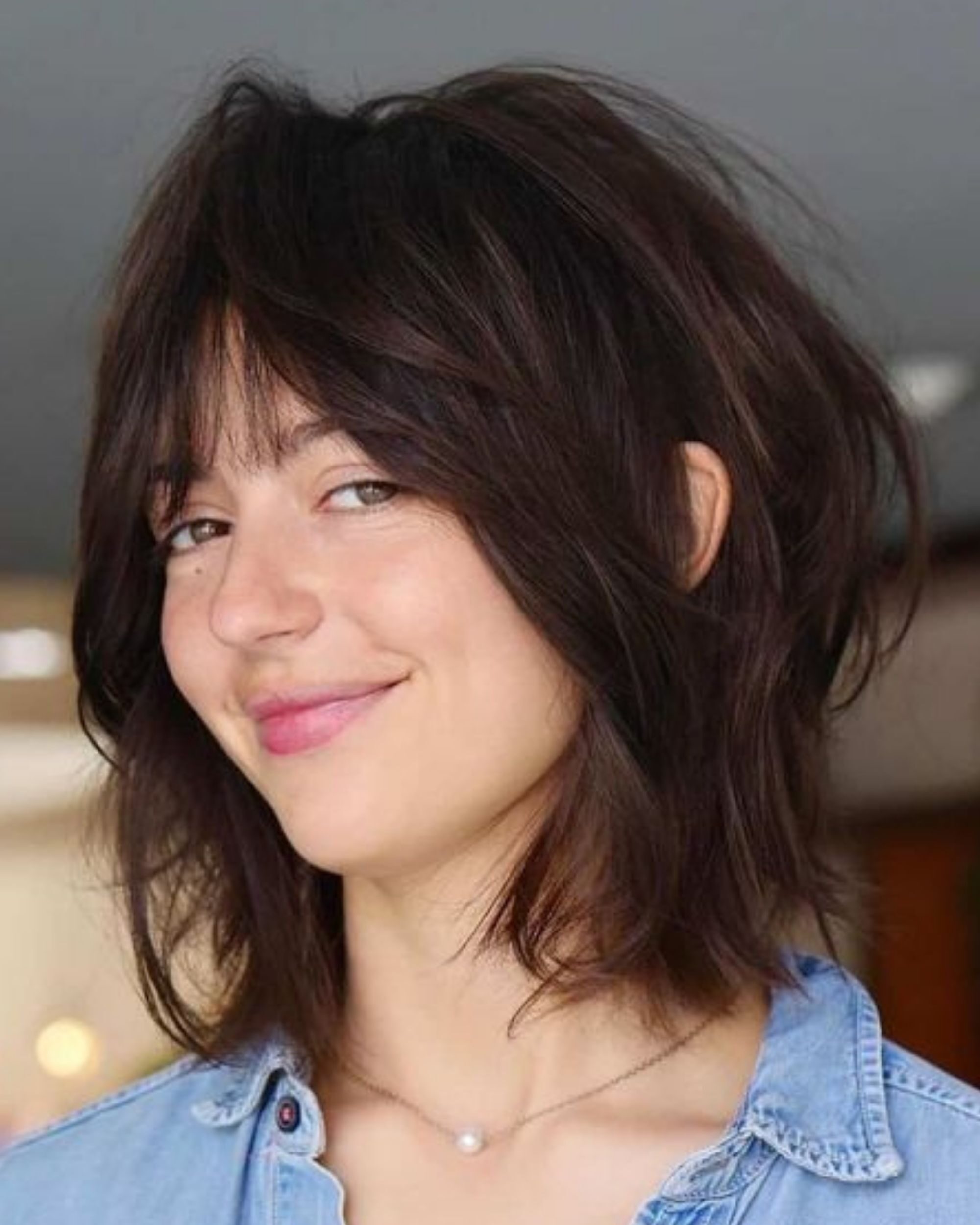 Go for a very structured short shaggy cut with a short fringe that is very adaptable to any woman. This favorite haircut is for ladies who are a bit more adventurous, bohemian, versatile, and don't have straight hair.
How to style a shaggy cut with fringes:
– Diffuse with Aquage Sea Salt Spray for a messy, lived-in look.
– After that, use a Hot Tools Curl Bar to direct any curls you don't like in the direction you're going.
– Finish with L'anza's Dry Texture Spray to define texture and add some hold.
Cute shaggy cut with curls for short curly hair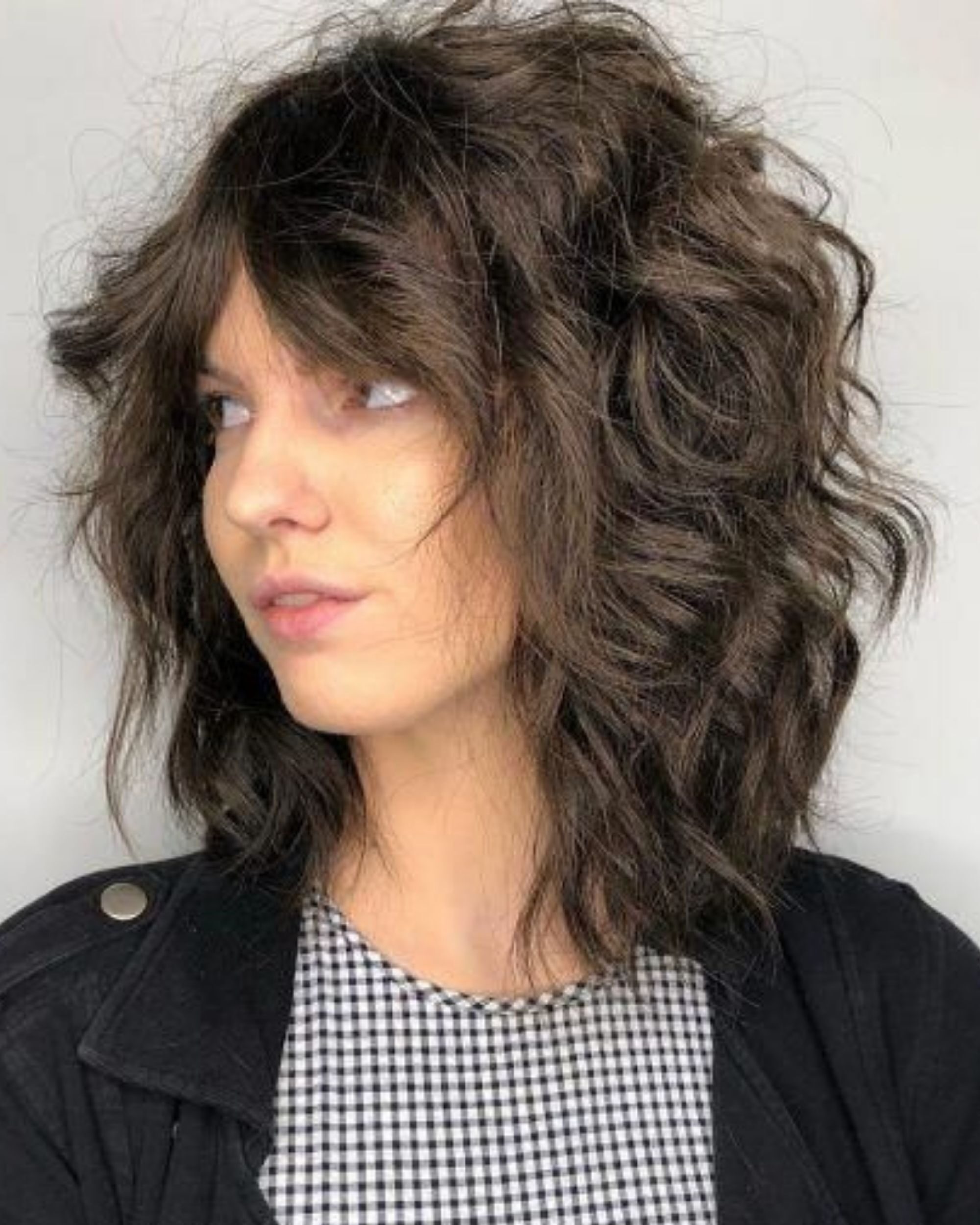 Short shag cuts are all the rage right now. "This shortcut is very diffuse, rounded at the top, edgy on the sides, and very open in the face," says stylist James Blake Hanson of Orlando, FL.
A short curly shag can suit any woman. It can enhance natural hair texture, remove weight or add body. It's extremely easy to care for, as long as you're willing to use a little product.
Straight hair can be textured and wavy and curly short hair can be boosted.
"This girly shag really opens the face and looks great with fringes too. For someone with strong cheekbones, you can really open it up. For women with a round face, you still look good and can even narrow your face with a slightly longer face frame," he explains.
Cute short blunt shag with bangs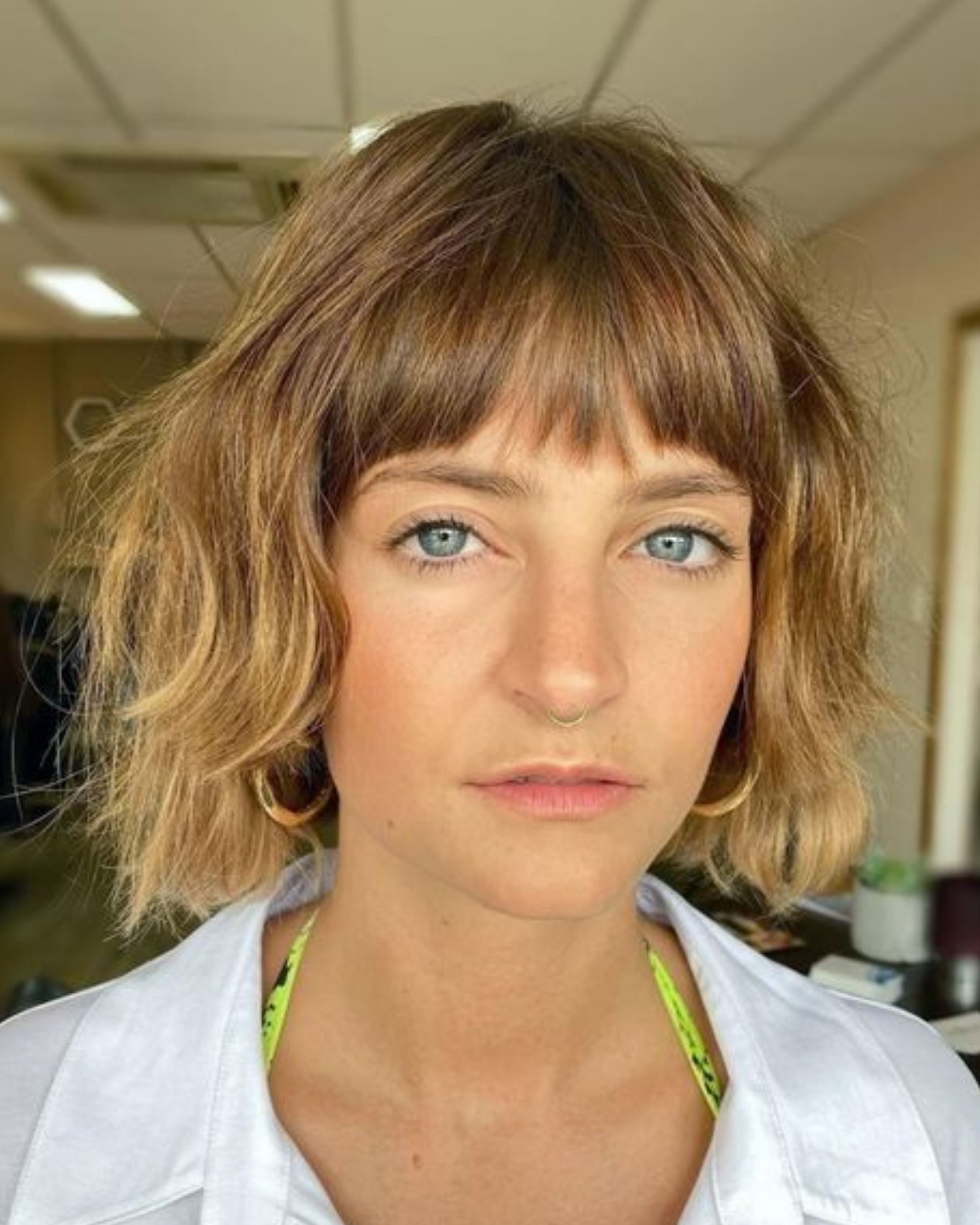 A short shag hairstyle with bangs is a shaved haircut that is graduated along the length and features disconnected ends. The cute short blunt shag and bangs feature a super streaked messy finish.