With age, not only the figure and skin change but also the condition and appearance of the hair. Fine hair becomes even thinner, losing shine and elasticity. Thick hair thins and loses its nourishment, porous hair becomes unruly and dry. And, of course, the main sign is gray hair. Although today a beautiful noble silver color is not considered a disadvantage, on the contrary, naturalness is in fashion. What can not be said about the hairstyle or the cut?
Women over 60 should be particularly careful when choosing a haircut in order not only to make their hair healthier but also to look younger with their help. By the way, there are great haircut ideas for ladies 60 and older that do not require long styling and special skills.
Most women of this age prefer short haircuts. And it's clear why. Hair becomes thinner, thinner, you want to keep at least some volume, so a short haircut is the best option. But short hair should be looked after and styled in at least some non-tricky way. For example, a short bob haircut would be a great option, especially for those with curly hair. This hairstyle does not require special preparation – just wash your hair, dry it and give the curls a shape.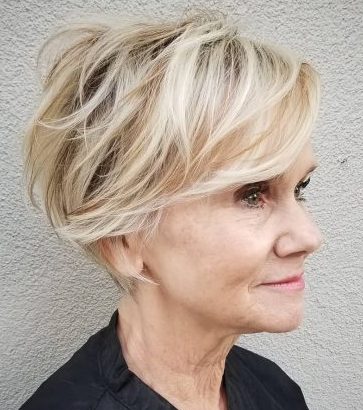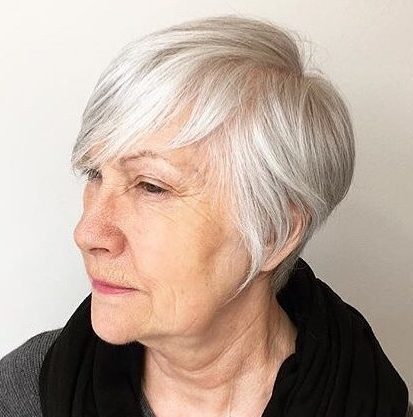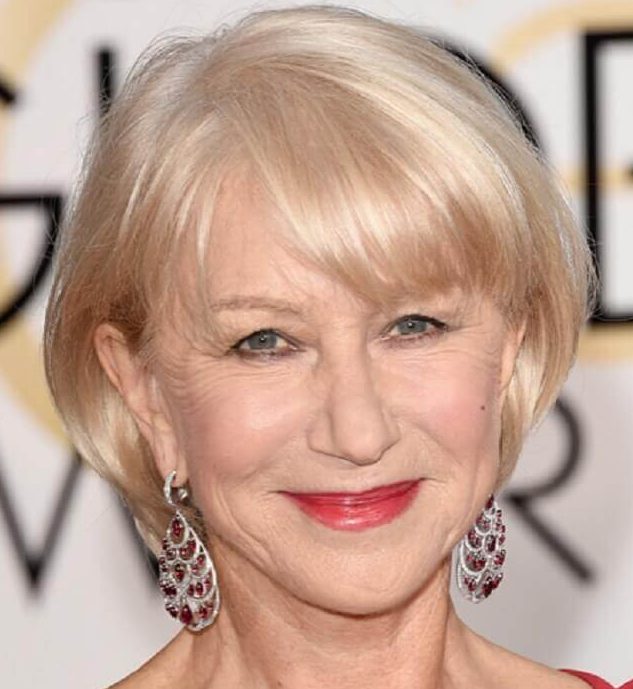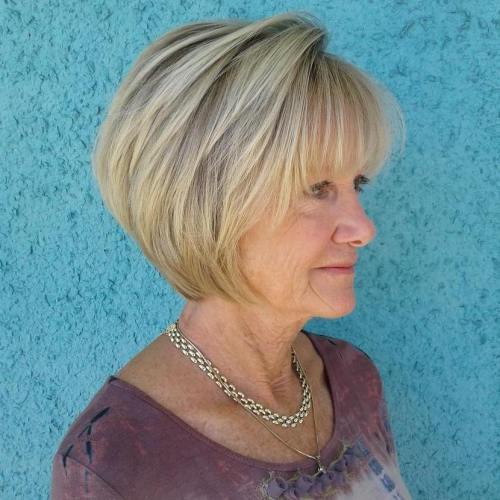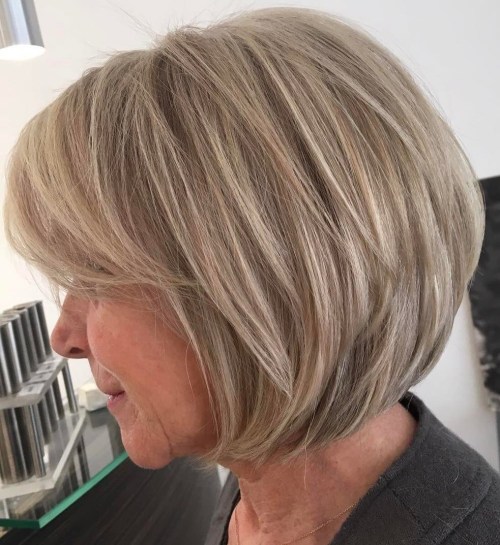 A pixie haircut is an option for brave and active women. This hairstyle requires constant correction from the master, but it fits quite easily with the help of a hairdryer and a round brush. A haircut is beautifully youthful, dropping a couple of years, especially when combined with a suitable image. A bob haircut with long bangs that beautifully emphasizes the "layers" of the hairstyle will suit almost every woman at such a mature age. This option works well for thick hair that is not yet too thin. For thin and soft hair, light graduated haircuts are suitable. This is a feminine option, even though the haircut can be either super short or long. With such a haircut, you can create a lot of spectacular images, besides, it fits quite simply.
Bold and non-standard haircuts are an option for those who still feel enthusiasm and energy in themselves. Asymmetrical pixie, micro bangs combined with short hair, pixie with long, careless bangs – you can safely look 10 years younger with this hairstyle!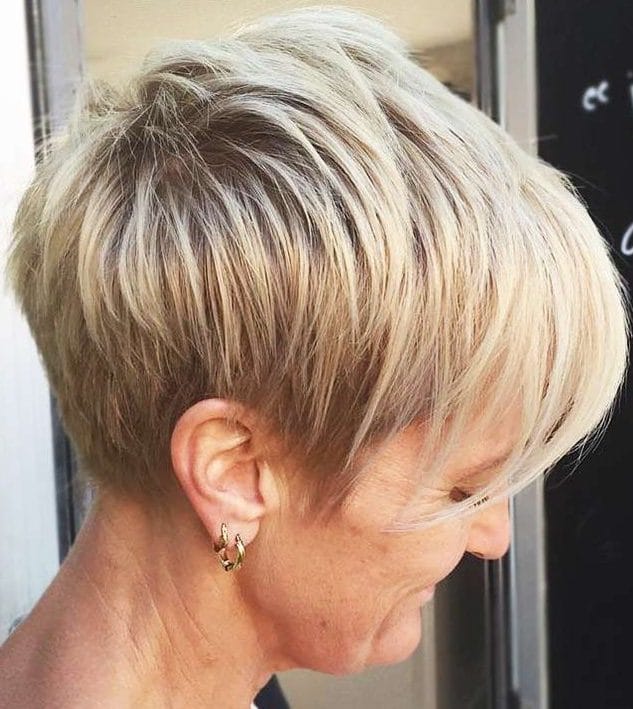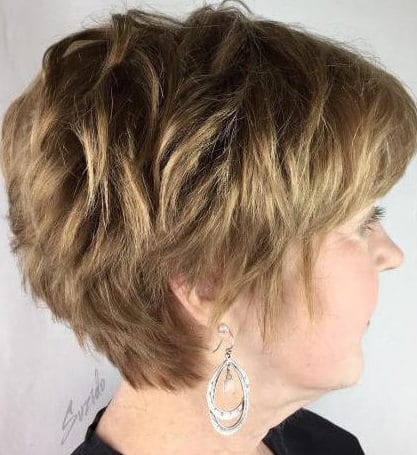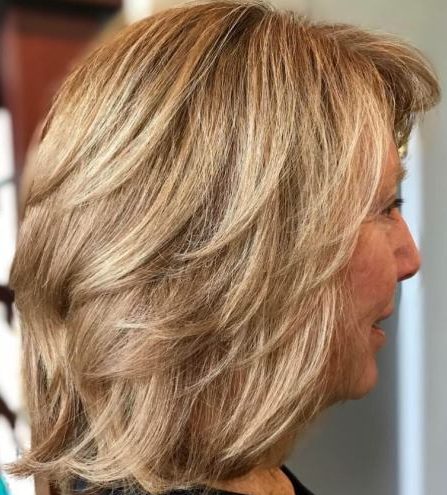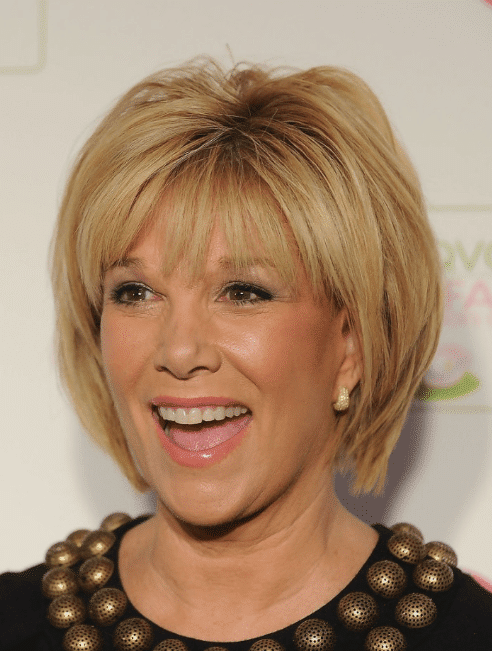 Kare and its varieties are also great for aging hair. There are a lot of its options, ranging from the classics with a clear cut and ending with a very short square "on the leg" or with asymmetrical bangs. A soft square with or without bangs will create a cozy, feminine look that will attract attention.
"Garson" is another haircut chosen by ladies over 60. This hairstyle is popular for its simplicity and versatility. You can tousle your head with styling or flatten your hair for an elegant evening hairstyle. This haircut is perfect for energetic slender ladies who are not afraid to experiment with their appearance. Haircuts on natural gray hair, especially original bold options, look very stylish and beautiful. Don't be afraid to experiment and try new looks!
Curly hair is not a reason to deny yourself a stylish hairstyle. Let it be a short bob with flowing bangs. This hairstyle is easy to style, just dry it by hand under a hairdryer and walk with a nourishing structuring hair spray. If you choose a short haircut, then let it be bright and bold! A few styling products and the hair structure will sparkle in a new way, the image will turn out to be perky, interesting, and young.