Women of any age want to look attractive. The hairstyle plays a primary role in this. Ultra short haircuts are shown below. Many women fell in love with them for their convenience and practicality. But these haircuts are not for everyone. They are suitable only for women with preserved facial contours (without drooping cheeks, double chin, etc.). But wrinkles do not matter, they do not interfere with the creation of a stylish look.
Feather haircuts
Haircuts and styling with "feathers" create a feeling of liveliness and light negligence. They are dynamic, therefore they are young. In the picture below, you can see light hair color, thorough makeup, beautiful lipstick. The combination of these details creates a pleasant, positive image.
Here the hair is also cut and styled with feathers. The bangs are very short, the forehead is almost open. To make gray hair look beautiful, hair must be washed with a special shampoo designed for gray hair. It removes yellowness and improves the structure of the hair, making it smooth and manageable.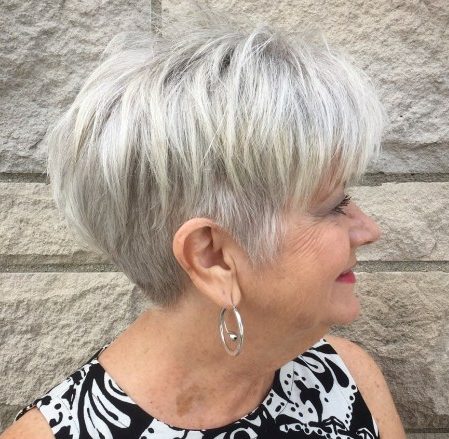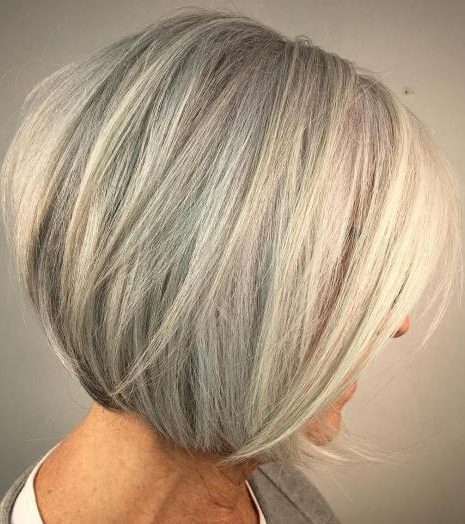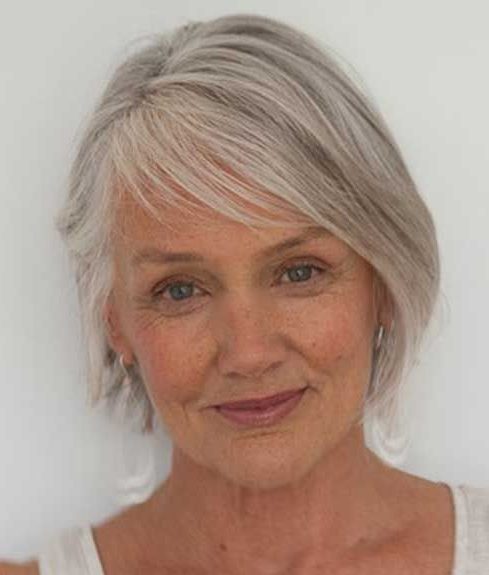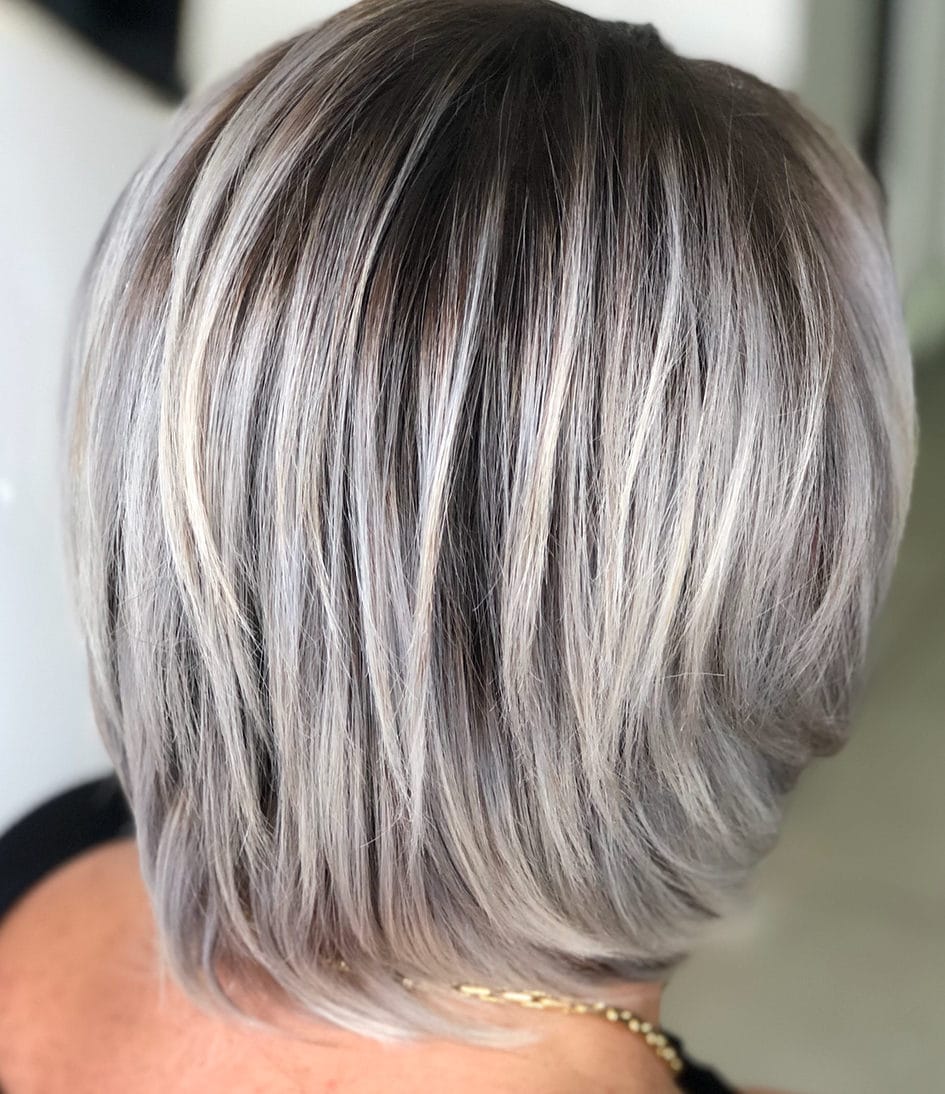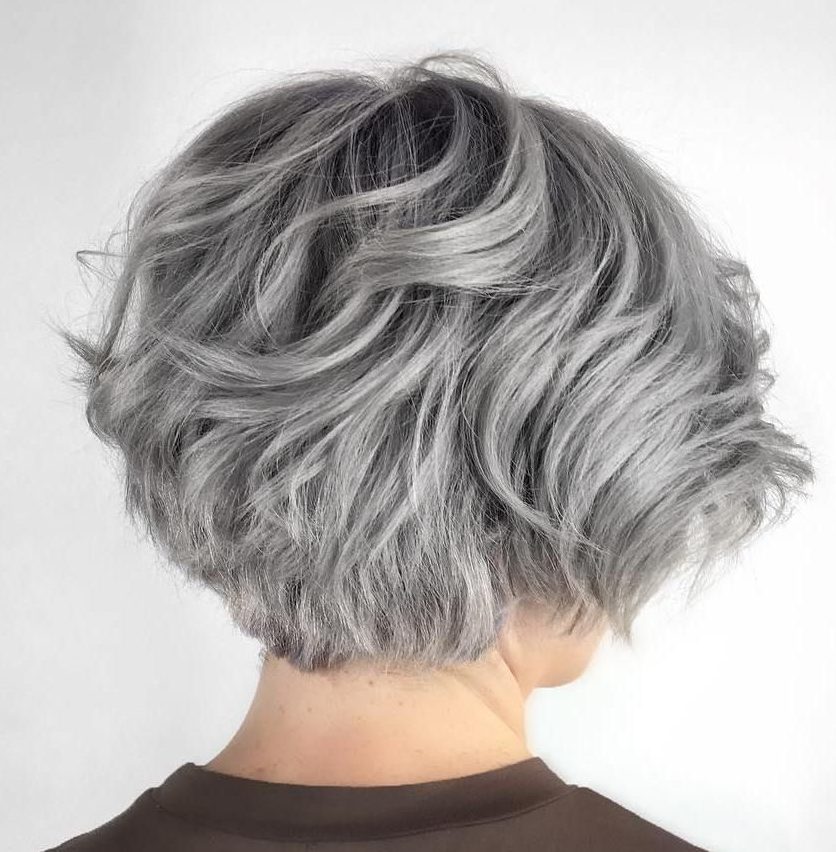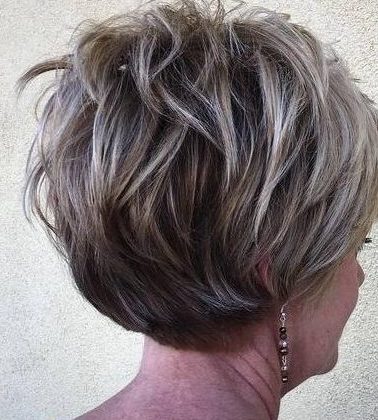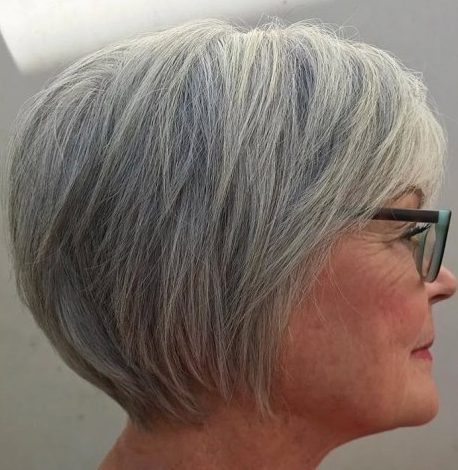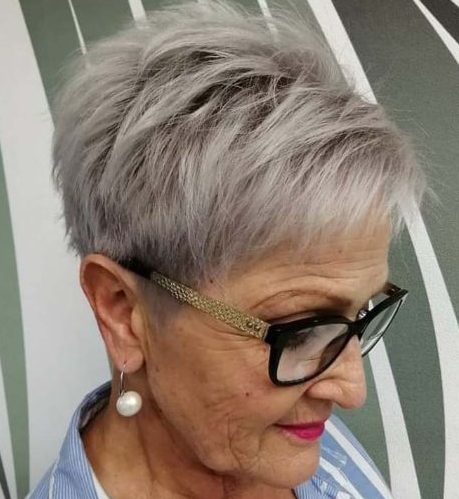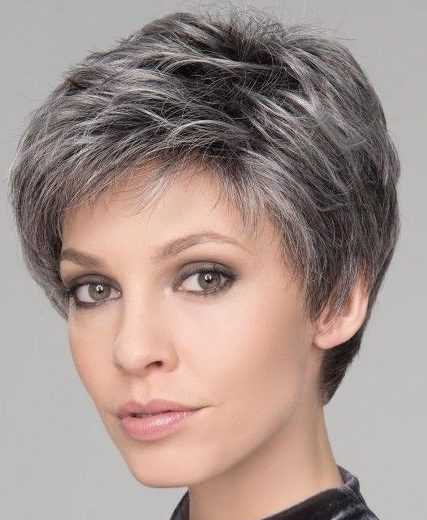 Tousled hair
Styling with a deliberate "disheveled" effect is still fashionable. They create a dynamic youthful look. For such a hairstyle, it is necessary to use styling products with a stronghold. These are gel, varnish, wax, styling powder, styling lotions, etc. (new positions are constantly appearing in this segment). The hairstyle shown below uses a wet hair gel.
By the way, in the articles on hairstyles for older ladies, some commentators were unhappy with the wrinkles visible in the photos. I think that a stylish haircut in the presence of wrinkles is much better than just wrinkles, without a good hairstyle 🙂 And this is a more daring version of "tousled" styling. Silver-gray hair, bold makeup, spectacular frames – these are the components of this image. Nowadays, hairstyles with vertical hair are in fashion. This will require styling products with a stronghold. The hairstyle shown below looks stylish and at the same time intelligent and noble.
Oblique bangs
In the presence of even silvery gray hair, you can leave long bangs combed diagonally. Spectacular makeup makes the look bright and extravagant, and this is an option for slightly wavy hair. Very short haircuts go well with curly hair, in which case they fit well. Here the bangs are also laid to one side. A benevolent smile, radiant eyes, good make-up, beautiful jewelry – what else do you need to look attractive?