Six years is the age of the beginning of an independent life of a child. School is the stage that teaches the child discipline, so any distractions should be minimized.
The first thing you need to pay attention to when choosing a haircut is bangs. In no case should the bangs interfere with the child, get into the eyes and block the view.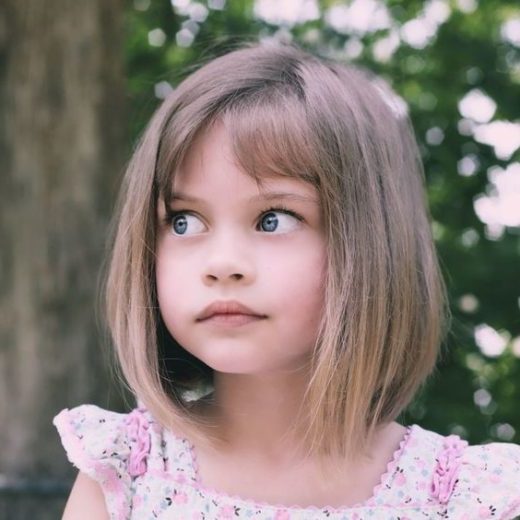 For this age, the following haircuts will be appropriate.
The classic bob haircut. Without a doubt, the haircut is somewhat reminiscent of a "square, "but with the change that the length of the hair will be cut to the chin line. And in this hairstyle, there is no special need for bangs. "Bob" looks beautiful and complete even on thin hair.
For long curls, you can consider a hairstyle such as "foxtail. " The ends of the hair are cut in an arc; that is, the hair on the sides is slightly shorter and closer to the middle, they become longer. Such hair looks great both in a loose state and in a ponytail.
At six and seven years old, young fashionistas are subject to fashion trends like no other. When watching a cartoon or a movie, they increasingly want to be like their idols. And there is nothing wrong with that.
Bangs can be cut without touching the main length of the hair, or you can radically change the hairstyle. Much here depends on the preferences of the girl. However, the choice of bangs must be approached responsibly because it can help adjust the shape of the face. For example, if a young lady has a very high forehead.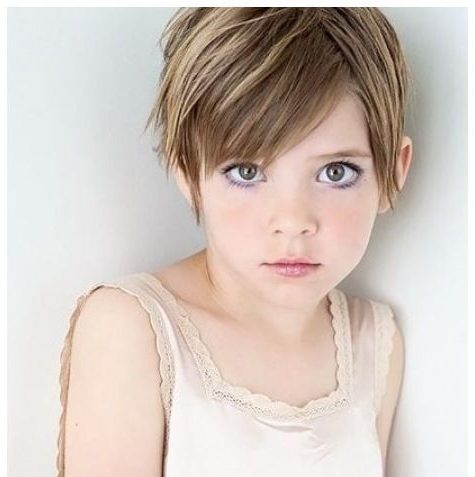 The following options are suitable for different types of faces:
if a girl's face shape resembles a square, then stylists recommend oblique bangs, but you need to cut it so that it does not interfere with the child;
owners of an oval or heart-shaped face will suit the classic, half-moon bangs or arched model;
with curly hair, it is best to refuse bangs.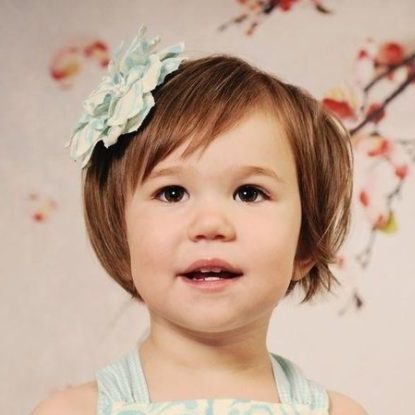 Nothing limits fantasy, only the preferences of the child and mother are necessary. But it is worth remembering that the chosen haircut can very quickly bother the child if it is not diversified in any way. Therefore, you should select the optimal hair length if the girl loves pigtails. You can't braid large braids; you can pin a hairpin at most.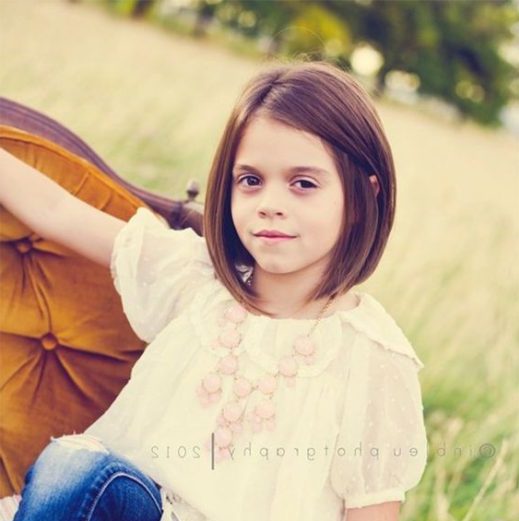 She must comb her hair correctly, carefully pin up the hairpins and remove the elastic bands from her hair. All this will help preserve the natural beauty of the hair and the appearance of the chosen haircut.
Helpful Hints
When choosing a master, you need to make sure that the cuts children. A good master can help in this or that choice of hairstyle. He will select the optimal length based on the external data of the child: skin color hair structure.
Do not forget about decorations.
Any girl considers herself a princess, so she should always have different ribbons, hair clips, bows in her box for all occasions. After all, this will help diversify the hairstyle and not give the child a chance to get bored.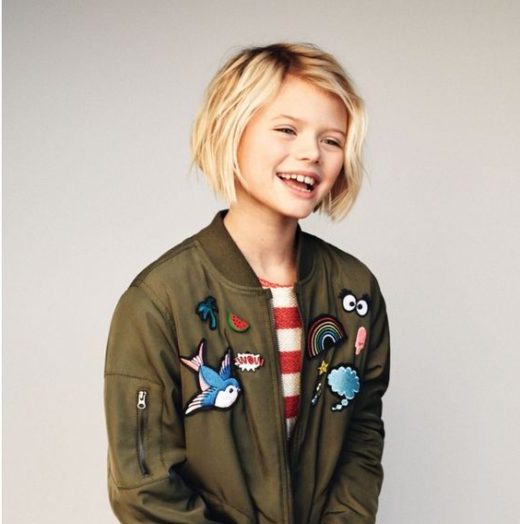 The main thing is that it is necessary to teach the girl to take care of herself independently from early childhood.
She must comb her hair correctly, carefully pin up the hairpins and remove the elastic bands from her hair. All this will help preserve the natural beauty of the hair and the appearance of the chosen haircut.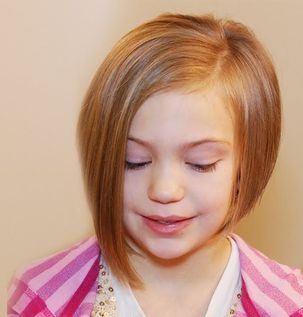 Pixie
Pixies are perfect for an active girl. Hair does not interfere with playing, jumping, or running. Another advantage is that mom will not need to spend precious morning hours on long school or kindergarten fees.
It should only be remembered that trendy pixie options with lush hooligan bangs require styling, so very young children should not do this haircut. And it is better to choose not an elliptical but a round shape.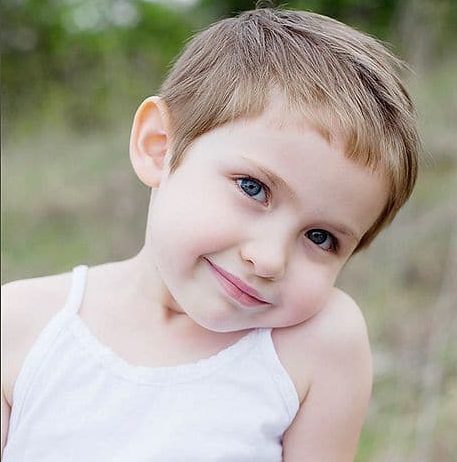 Classic bob
The traditional bob is done without bangs. This haircut will look good even if the hair is a little curly. This option is also very convenient in everyday life – after all, styling short hair is manageable. A more festive hairstyle can be made by decorating it with hairpins, bows, or a headband.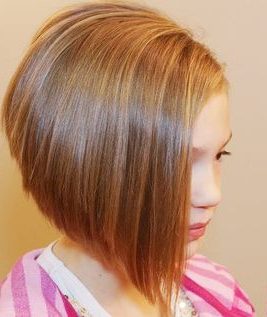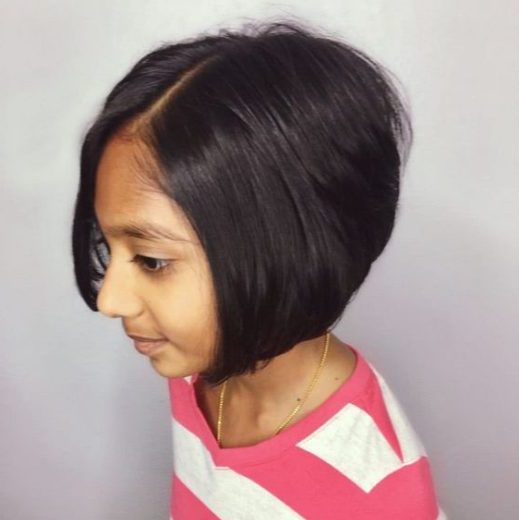 Bob with straight bangs
A short hairstyle with strict outlines requires accuracy, so it is best for a girl with straight and smooth hair. In addition, they must also be thick enough.
Layered haircuts will look more advantageous if your child has thin and sparse hair.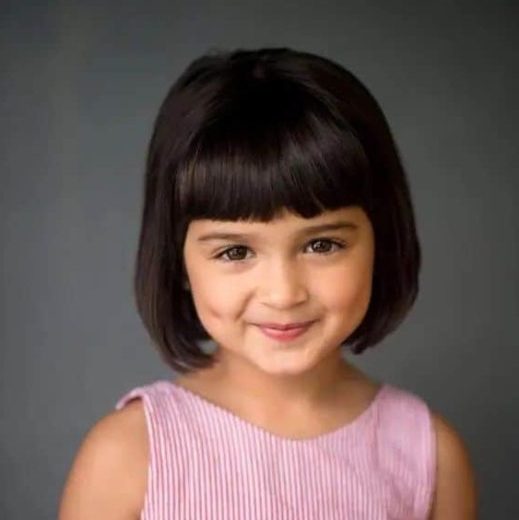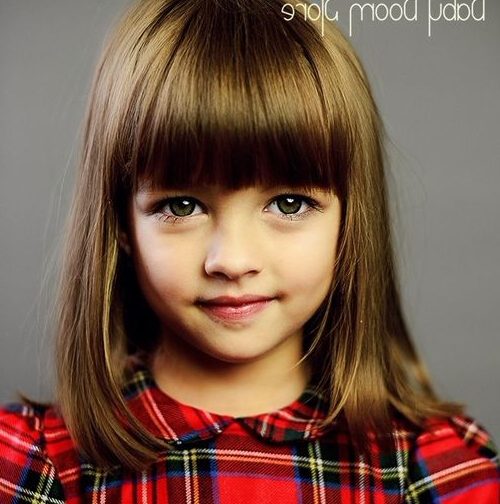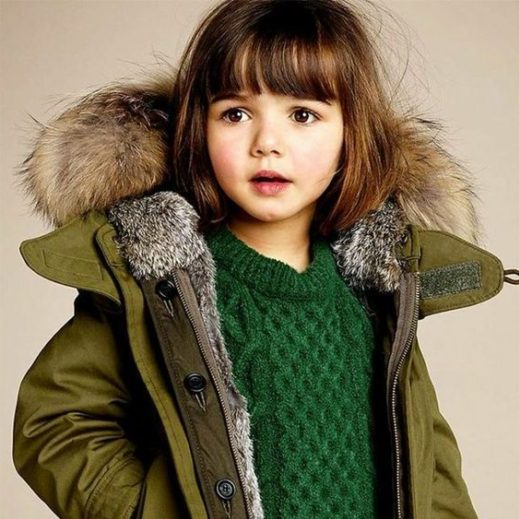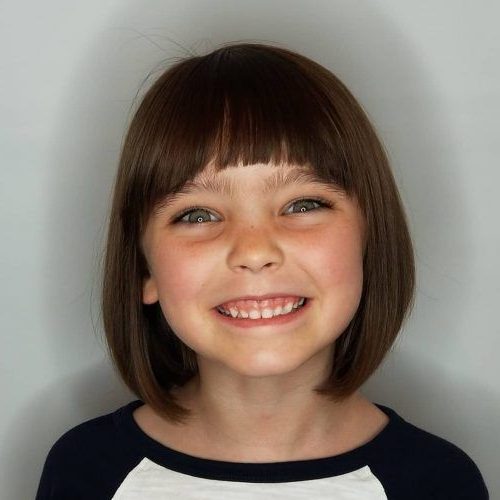 Long bob
A slightly long haircut with an even cut will make the image neat and gentle. This hairstyle can be worn loose or beautifully stabbed using invisibility.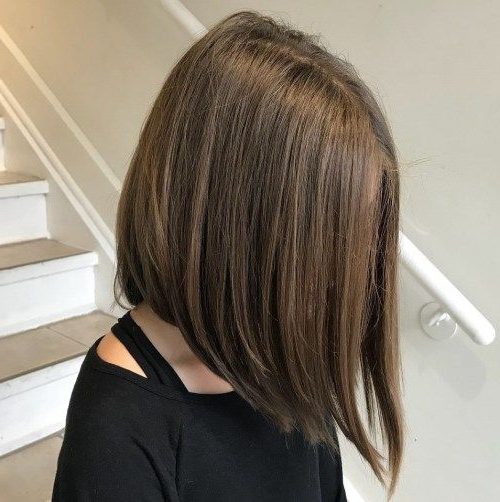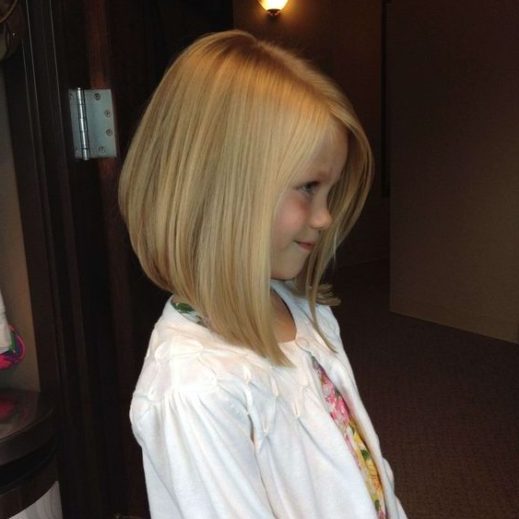 Cascade
There are many varieties of this haircut. But one characteristic feature is always present: because the upper layers of hair are cut a little shorter than the lower ones, the hairstyle looks pretty voluminous.
But it is better to refuse a cascading haircut if the girl has naturally too thick or curly hair.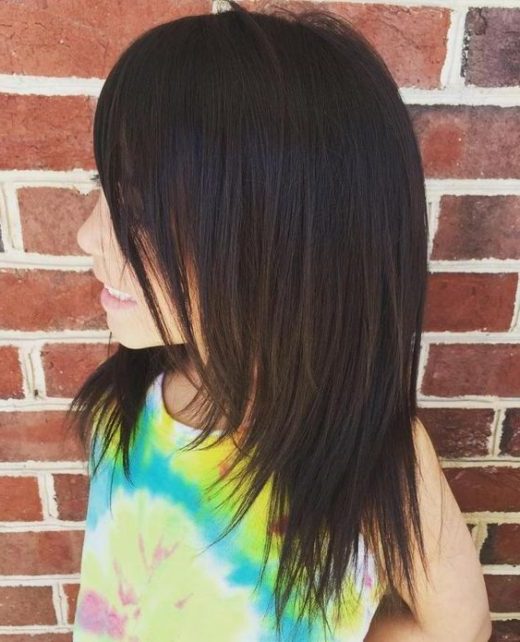 Such a cascade looks perfect only if a professional master has worked on the styling. And when you try to keep within yourself, the hair will almost certainly look careless and acquire additional undesirable volume.
Long haircut with a smooth cut and bangs
There is another problem: straight bangs grow back quickly, so the girl often has to visit the master.
A straight cut works well for straight hair. But, if they curl, styling may be complex. In such a case, it is better not to make a bang so that it does not look like an untidy bun of hair.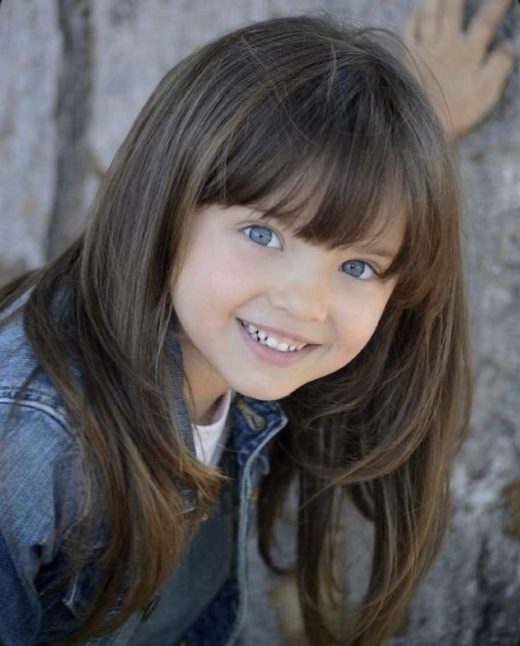 Hairstyles for short strands
Fans of short children's haircuts for girls in the modern world have significantly decreased; now, medium and long hair has entered the trend. However, this does not mean that fans of short, bold hairstyles have disappeared altogether. Still, it's hard to argue with their beauty.
A boy haircut is ideal for very young girls whose hair has not had time to grow to one length and for whom caring for their hair is a real problem.
Such hairs can always be easily combed and styled as needed. And most importantly, with the help of various hairpins, bows, and headbands, you can create a new image for a girl at least every day.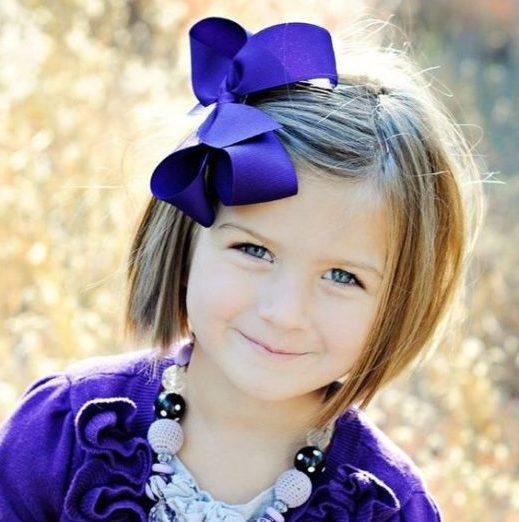 Older girls can afford bolder hairstyles. The most common among them are:
Sesson's hairstyle is an exciting and quite creative option. The length should cover the ears. The haircut looks like a smooth transition of lines from thick bangs to a short nape.
Page – a hairstyle quite popular in Soviet times is still in demand. If you choose this particular hairstyle, the primary condition is to ensure that the bangs are not too long. Otherwise, the child will be uncomfortable.
All of the above options will look great on children's heads. The main thing is that the choice was made by the child and not by the parent.
Asymmetrical short haircut
The hairdresser cuts the hair, making strands of different lengths. The hairstyle has long bangs; the hair is styled to one side to climb into the eyes.
It is essential to cut your hair on time to keep it in shape and styling by blow-drying it and giving it the desired direction with a styling product.