The particular conditions of the past years have pushed many of us to experiment with our looks. Whether in terms of fashion, hair, makeup, or manicure, beauty procedures have become an actual anti-stress therapy. Nevertheless, hair surprises are unquestionably the most daring and drastic transformation for every woman. That's why, we have decided to present to you a trend that has just recognized its hour of glory, in particular the woman's mullet cut. Why is the latter coming back into fashion? In what form do we choose to adopt it in 2022? And also, how to wear it in a more modern and chic way? The answers to all these questions and even more to discover are in the following lines.
The women's mullet cut is a star among celebrities and is, therefore, the flagship solution to look right on trend.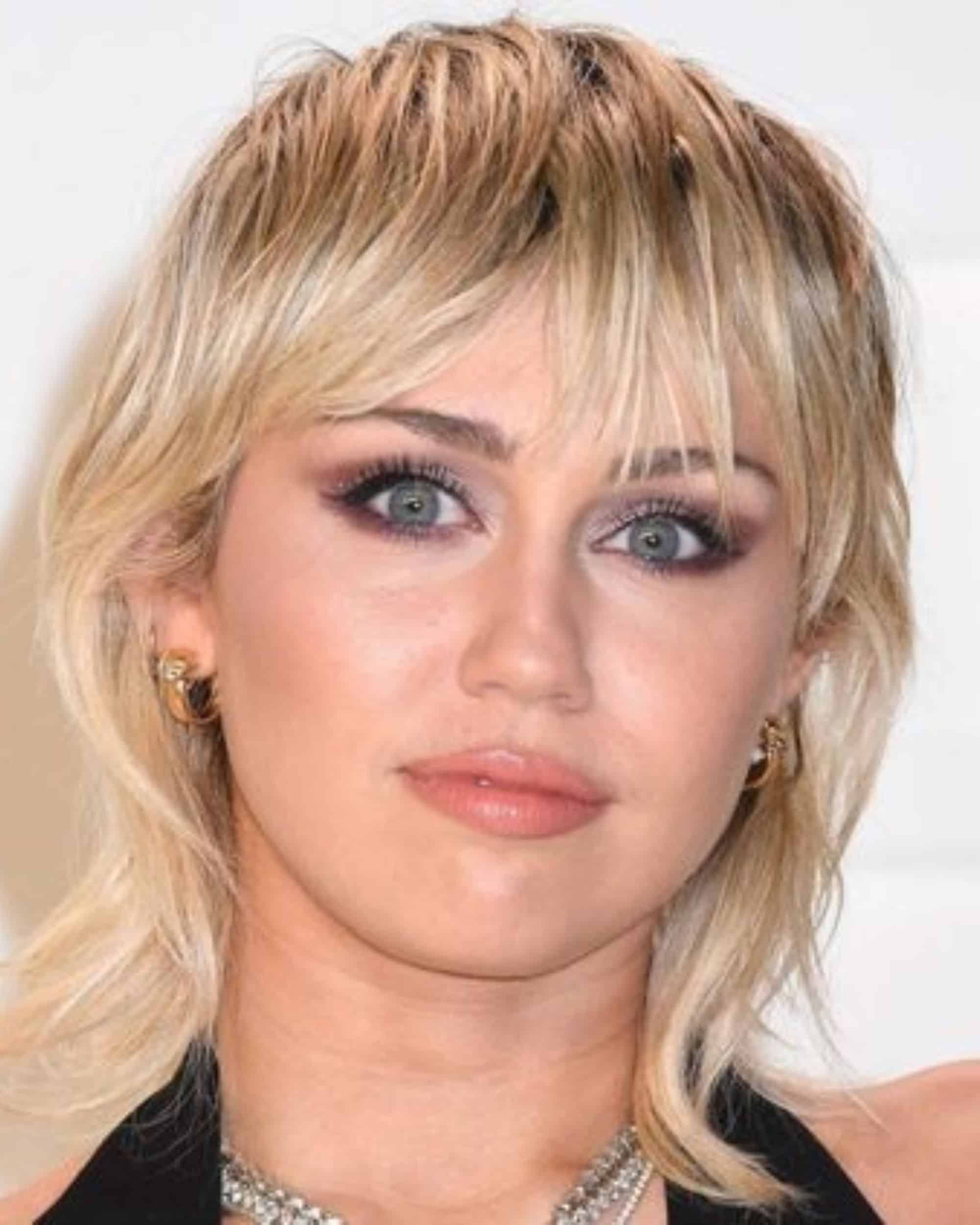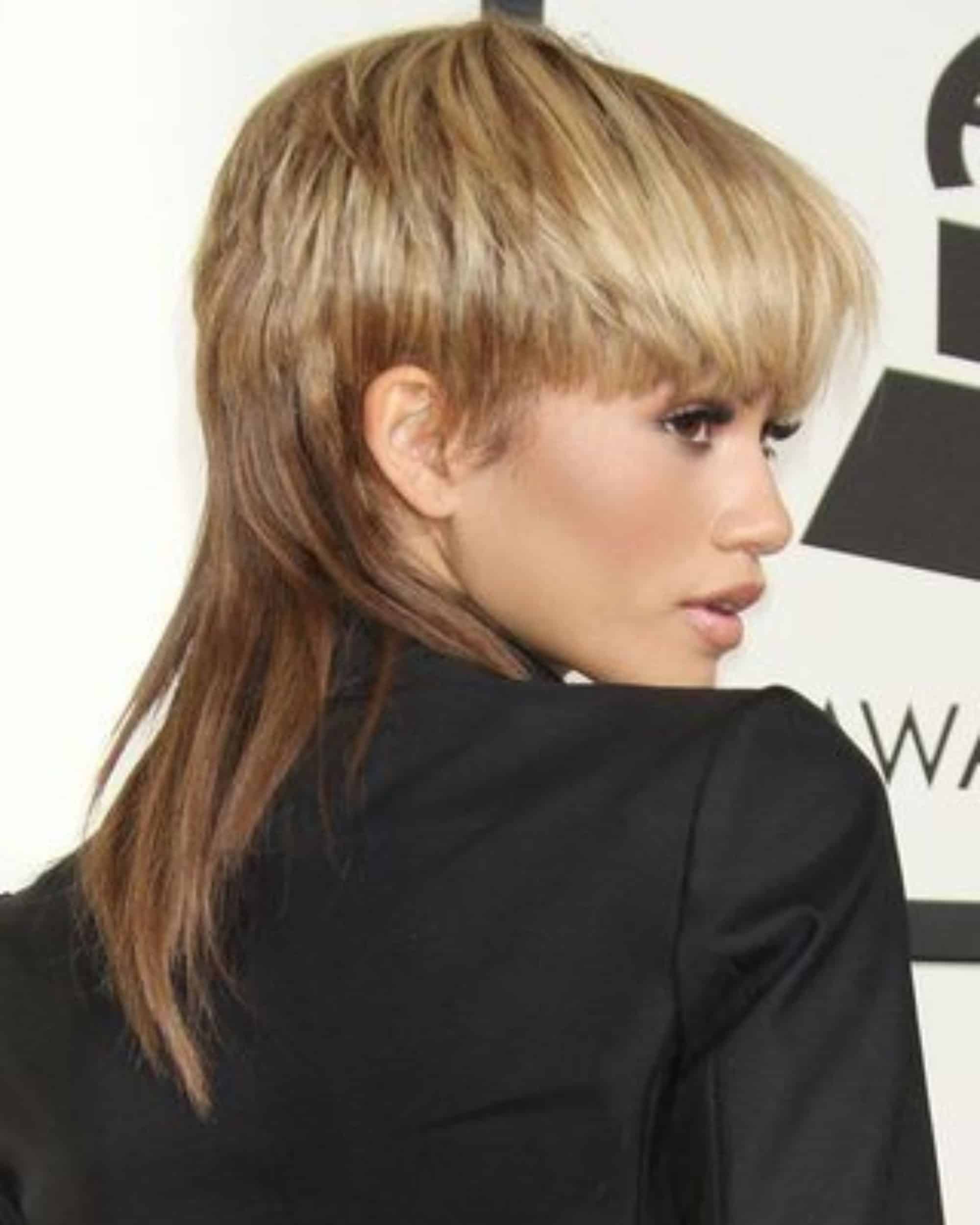 The women's mullet cut in classic mode
As in any other sphere of fashion, hair trends are often influenced by the past. Such is the case with the mullet cut. A haircut that became very popular during the 80s, is currently being updated by the stars. However, we are talking here about a revisited and more modern vision. But by what in fact, is the classic mullet cut characterized? Initially, the traditional haircut is distinguished by long hair in the nape area with a short top and sides. Over time, this hair trend is gaining followers also among women.
Long back hair with short sides: the hallmark of the classic mullet cut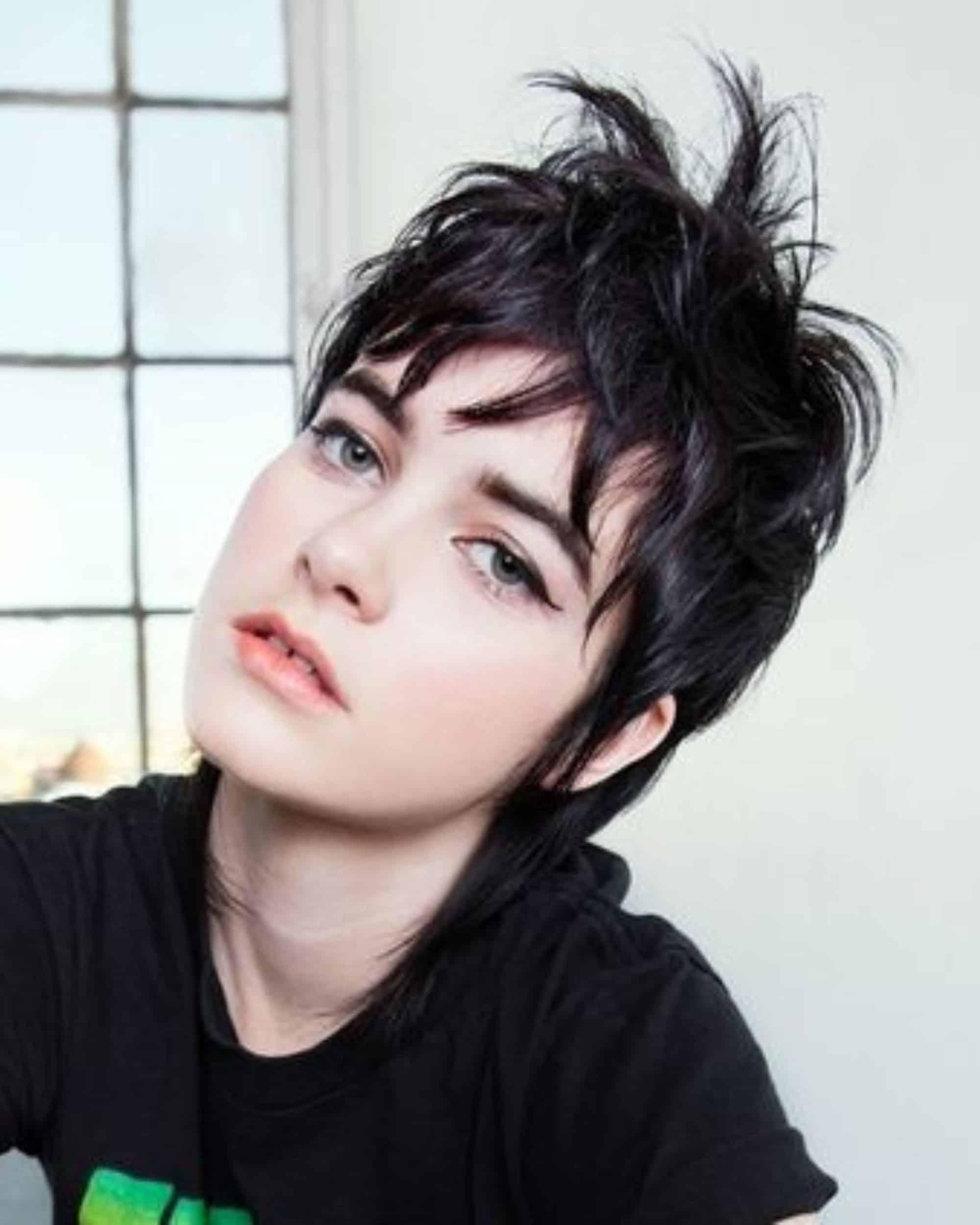 The short mullet cut
As with most trends, the mullet cut comes up to date first in extreme mode. Then, over time, it will be slightly revisited and toned down to adapt more easily to everyday looks. With the resurgence of popularity of short haircuts like the Pixie or the shaggy, it is therefore not surprising that the mullet is currently adopted mainly in a short version. A fact that is surely explained by the desire to devote less time to the maintenance and styling of his hair.
In the short version, the mullet boosts our confidence and saves us the time of maintenance or stylization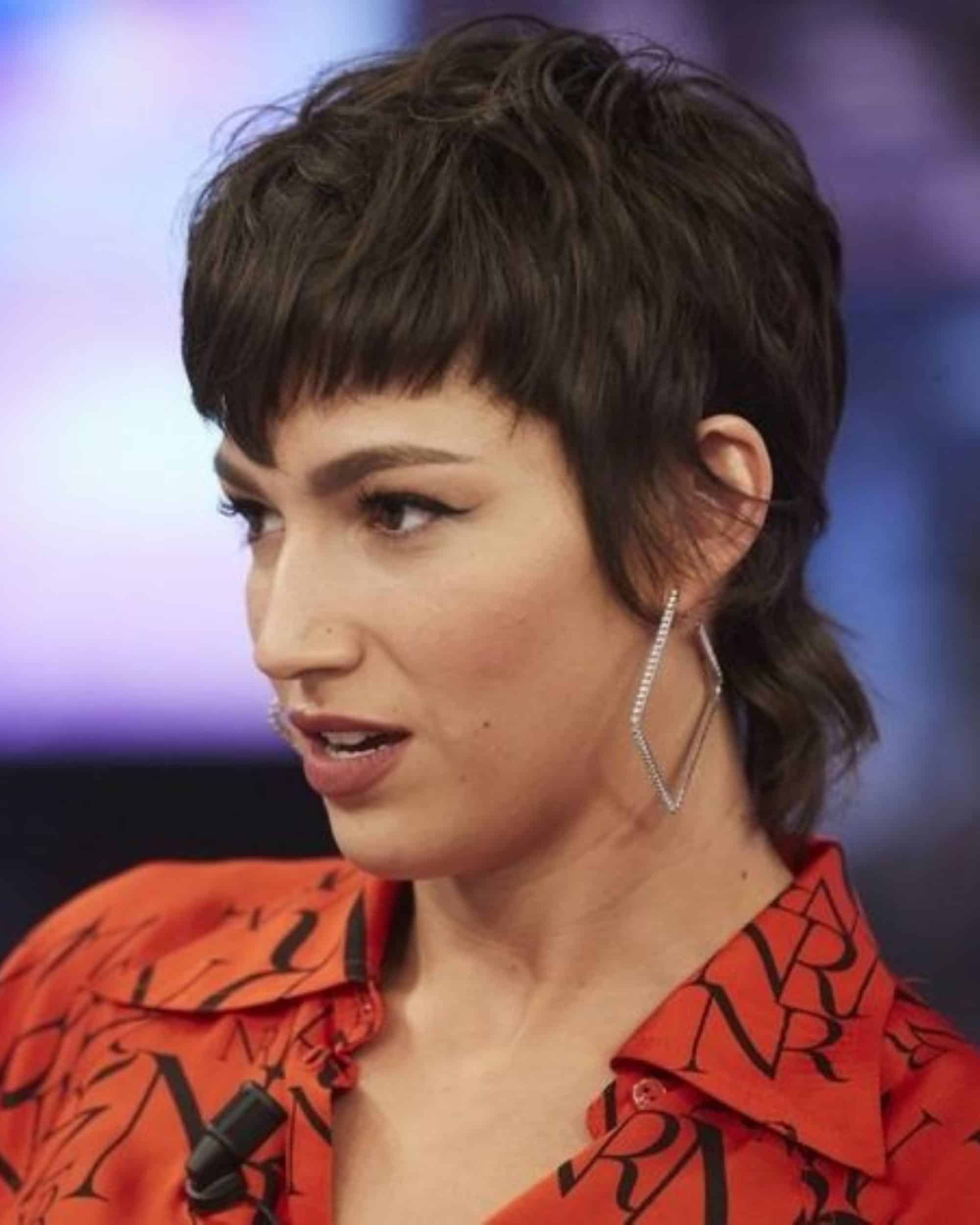 How to easily achieve a trendy hairstyle?
The texture is a key element in the classic mullet cut. So if you're betting on an almost authentic effect, nothing could be easier than using a little texturizing spray on your hair. It is also a perfect alternative for fine hair. The good quality spray will offer them both volume, structure, and a nice natural beach effect. All this while highlighting the beauty of your cut.
Even in short mode, the mullet gives us the opportunity to experiment with impeccable stylization
Tips to enhance your chic and feminine appearance
Since it is a more or less casual haircut, it is very important to know how to adapt it to your look to offer yourself a chic, feminine, and stylish appearance. The secret? Opt for simple, stylish, and basic clothes. The choice of outfit, accessories, and make-up is crucial for the final result. So always try to achieve consistency between these essential elements in terms of colors and materials.
Combine its casual cut with stylish clothes and accessories for a chic, classy, and feminine appearance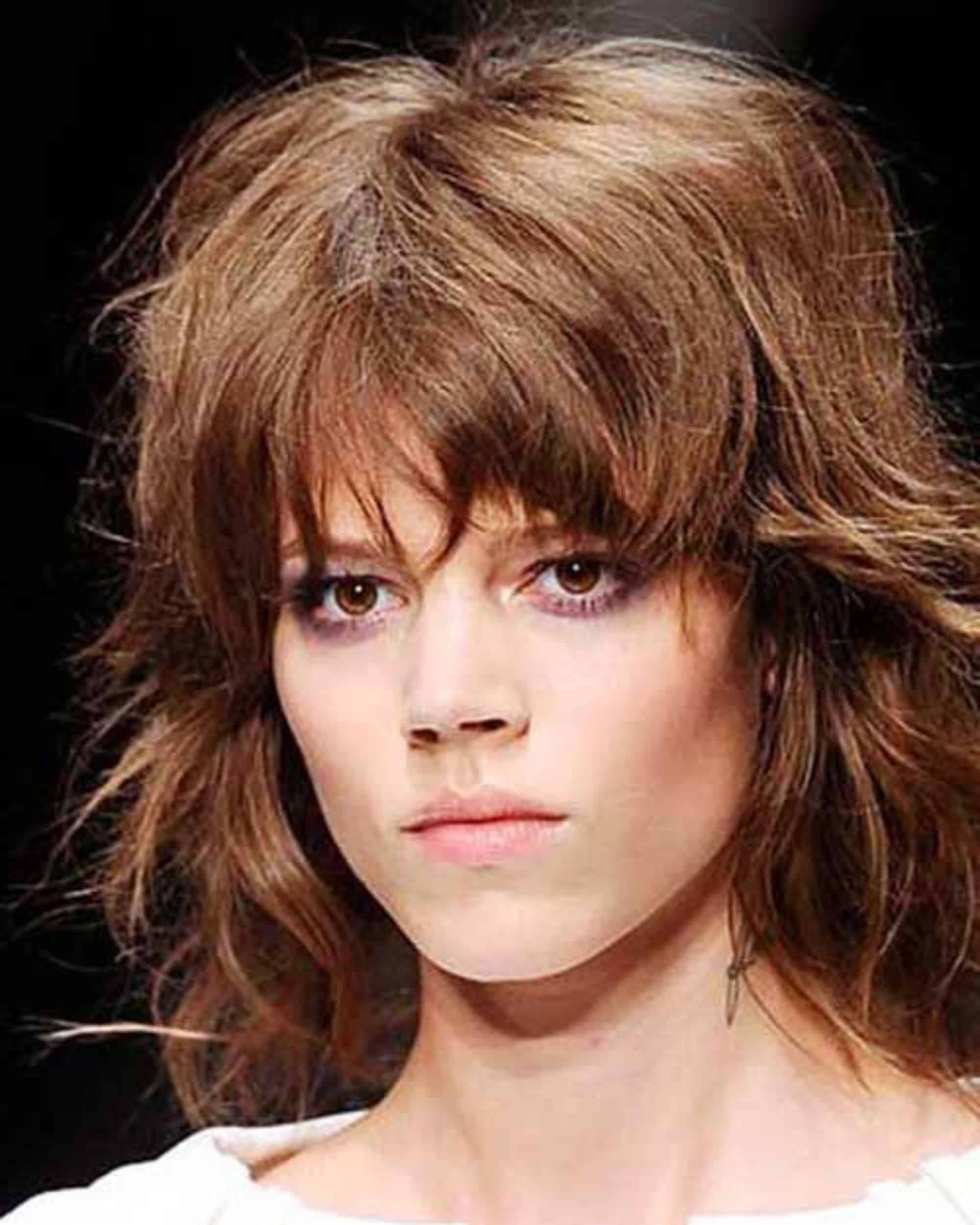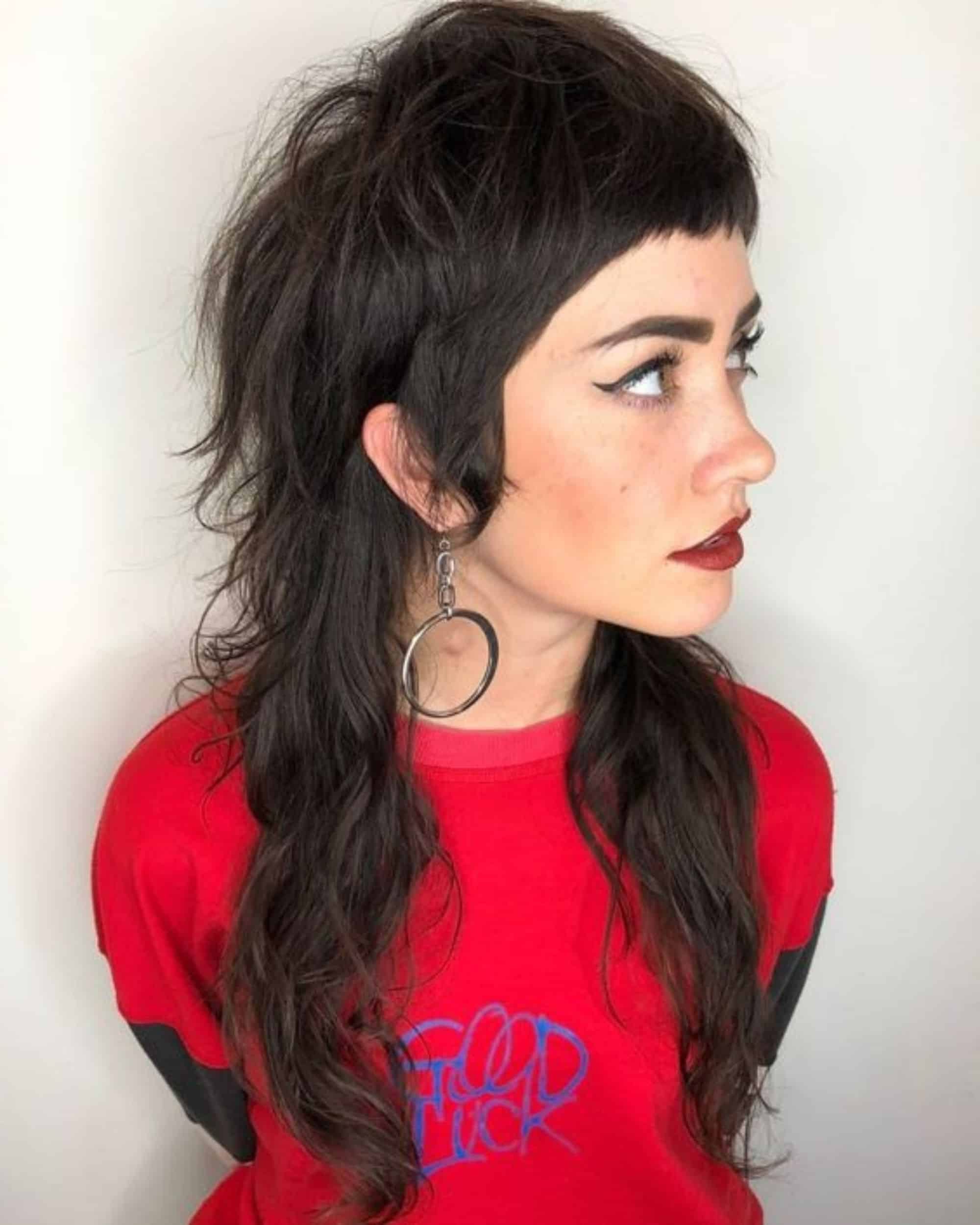 The women's mullet cut is all the rage with fashionistas!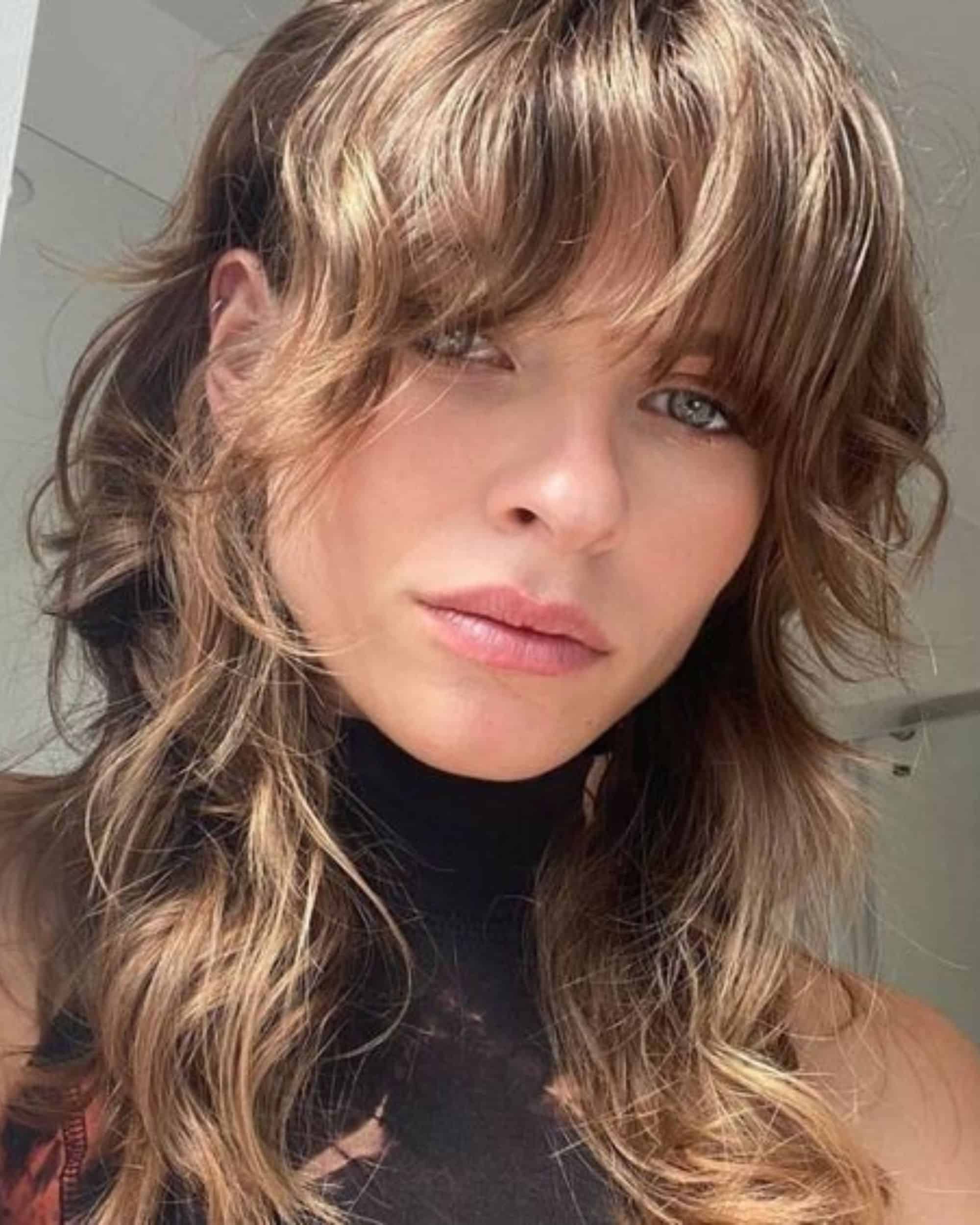 Before presenting the different variations of the 2022 trendy hairstyle, we will start with a little retrospection. So what is the mullet cut? In short, it is characterized by multiple layers that give volume and perfectly frame the face. The hair is long at the nape of the neck and much shorter on the sides which gives a significant contrast. The result is a wild and daring look, from which comes its English name "Wolf's hair".
The mullet cut is very old, but it became a global trend during the 70s and 80s thanks to celebrities like David Bowie and George Clooney. In 2013, Rihanna breathed new life into the retro hairstyle at an event to celebrate her River Island collection in London. Currently, the mullet haircut is embraced by some celebrities like Irina Shayk, Billie Eilish, and Miley Cyrus.
How to wear the women's mullet cut?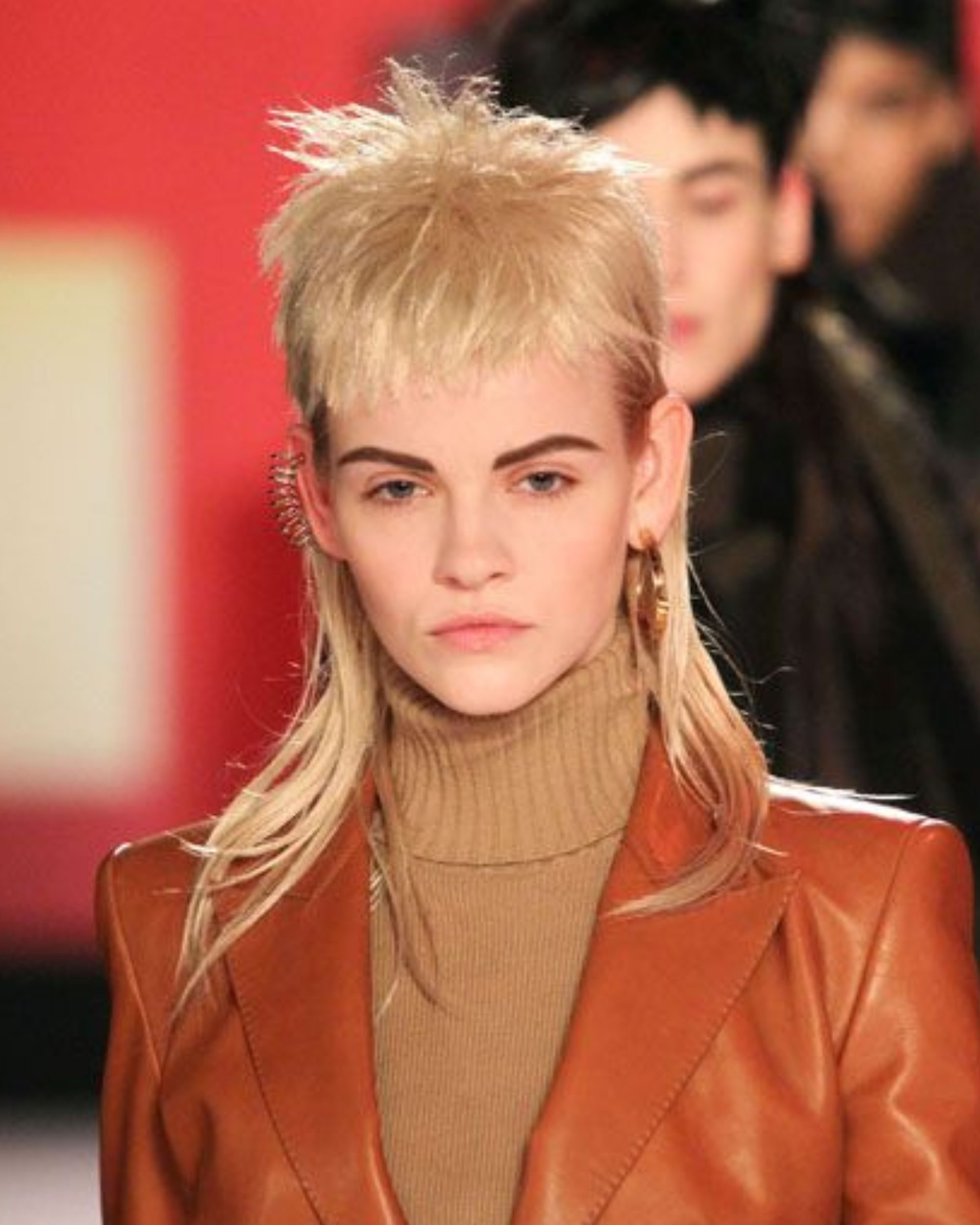 Now, when you know that the mullet cut is back, all you have to do is learn how to adopt it. The good news is that it can be styled very versatile and can therefore be worn perfectly by women of all ages. No matter the length of your hair, there is a suitable version for each of you. Also, this hair trend works with all hair types – short, long, and medium length and always provides plenty of movement and structure. This fact makes it ideal for those of you with flat, thin hair. The layered cut gives hair volume in no time and makes it look fuller and livelier. You can adapt it even if you have a curly mane afro. In short, this trendy look is perfect for all those who are ready to change their look and who do not find the mullet cut ugly.
How to style the modern mullet cut?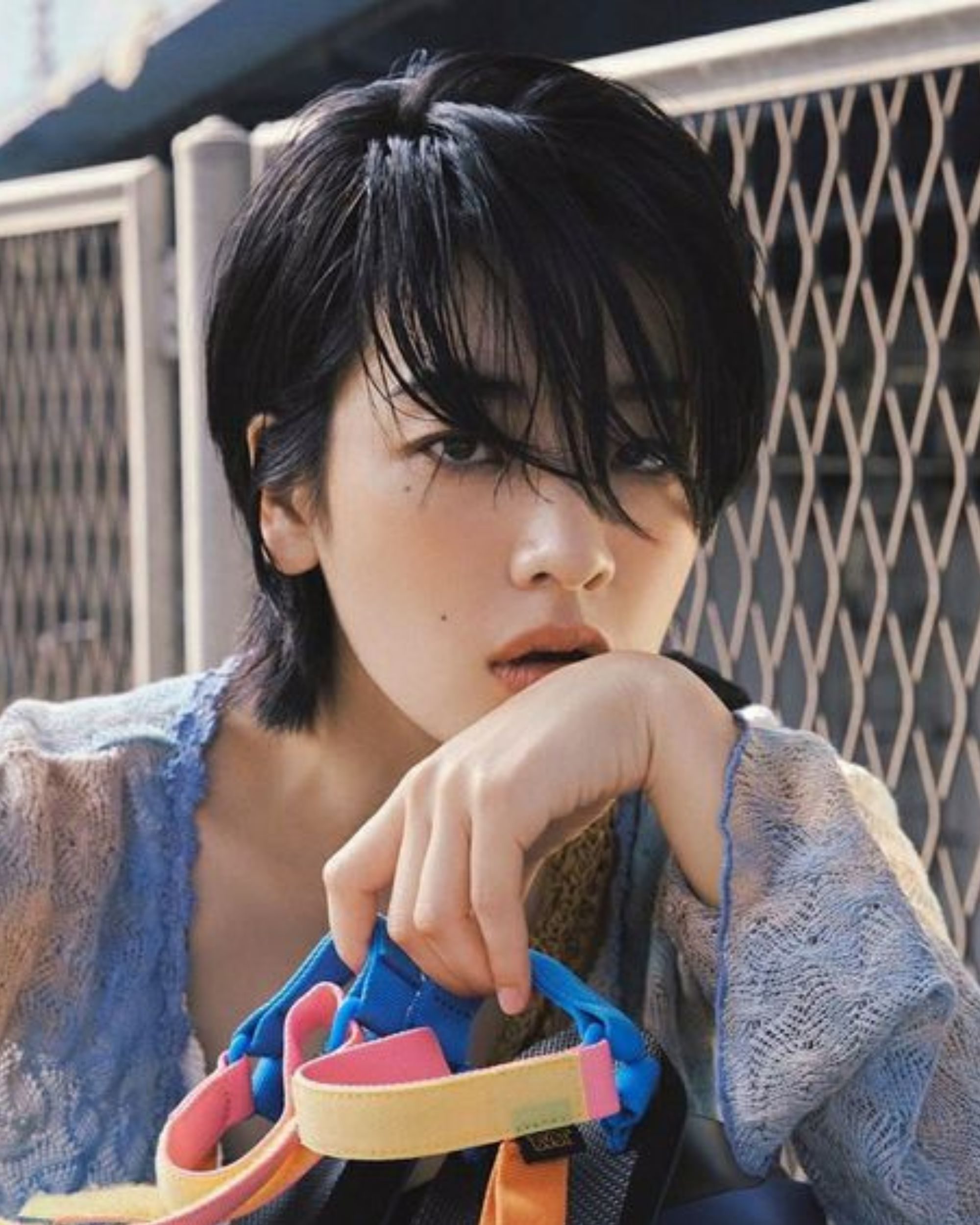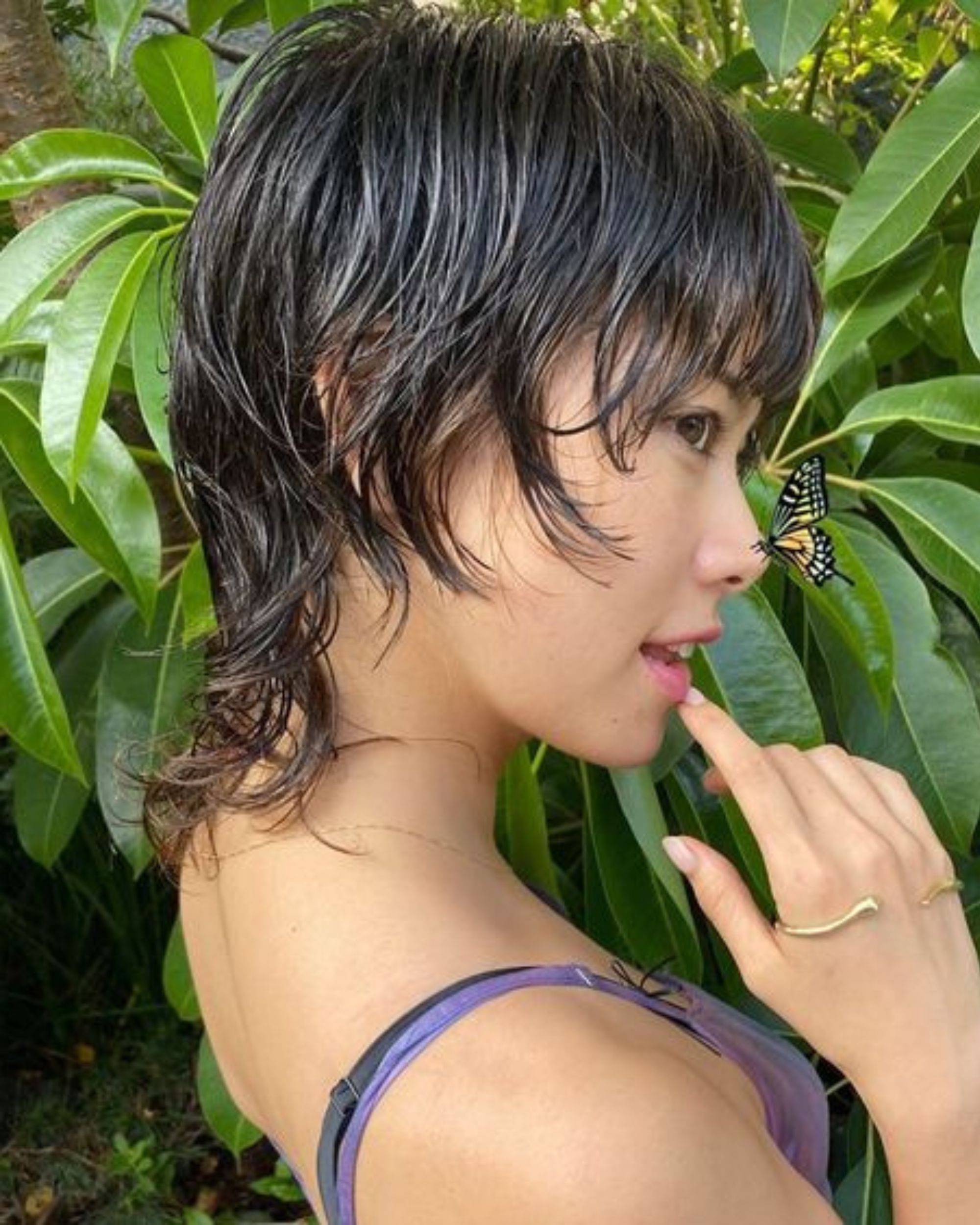 One of the biggest benefits of the wolf cut is that you can lock the hair dryer in the closet and let your mane air dry. Yet, even though the goal of this look is to be wild and messy, the mullet cut still requires some upkeep. Casual doesn't mean sloppy! So, if you have very straight hair, you should style it with a curling iron from time to time, because it's the only way to really show off the different layers. To make the locks look curly, you need to lightly shape your mane with a texturizing spray or hairspray. Thus, you will achieve a natural and playful effect.
Which variation of "Wolf hair" to choose?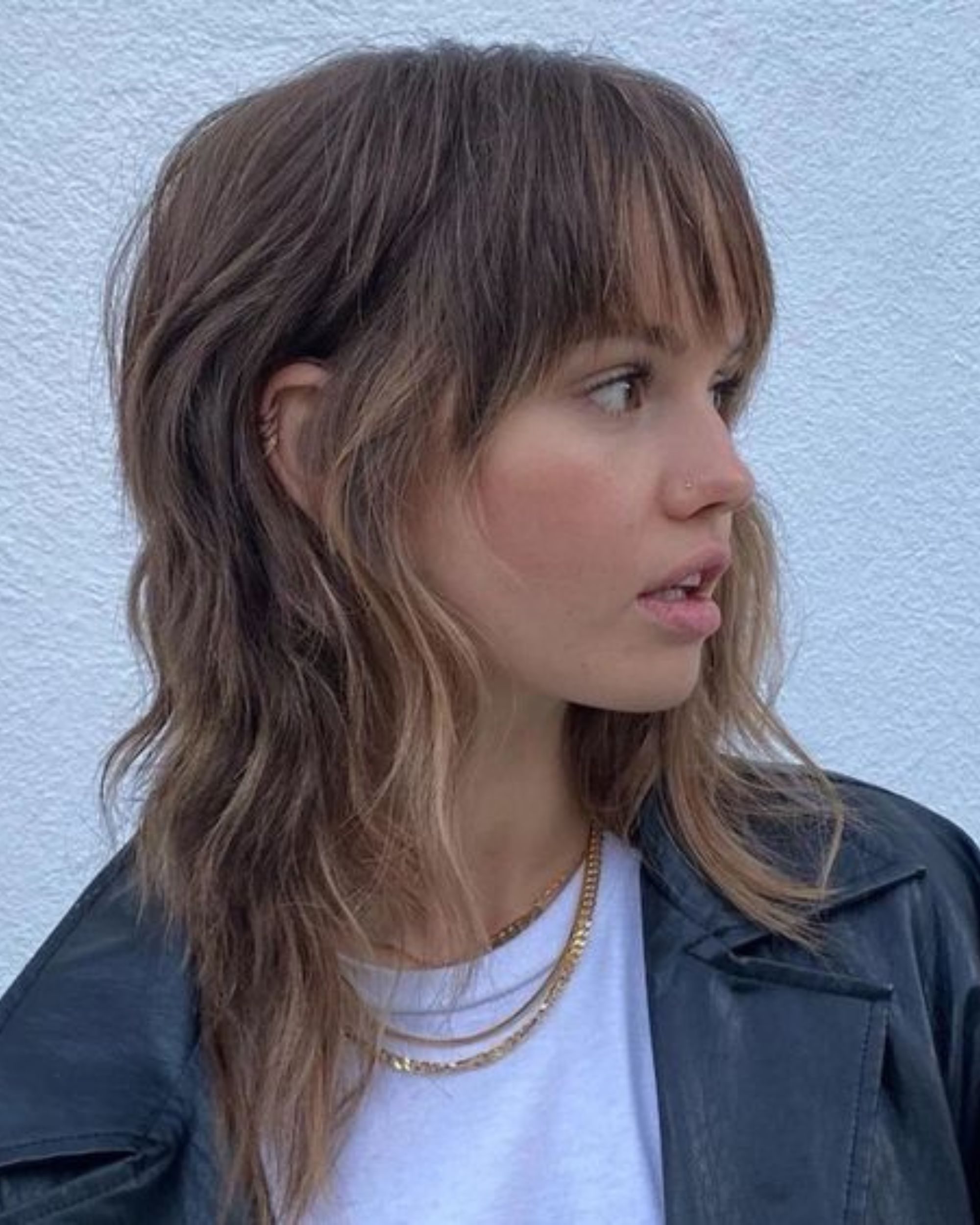 There are several versions of this trendy hairstyle depending on the hair length and color. You can ask your hairdresser to recreate the 1980s mullet woman cut or to bet on the modern version which is less curly. In fact, in 2022, you can wear the slicked-back hairstyle just like Zendaya to avoid the rock 'n' roll look. Through the examples below, discover other hot ideas that you can adopt today. Do you have scissors? Go for it!
The afro or curly mullet cut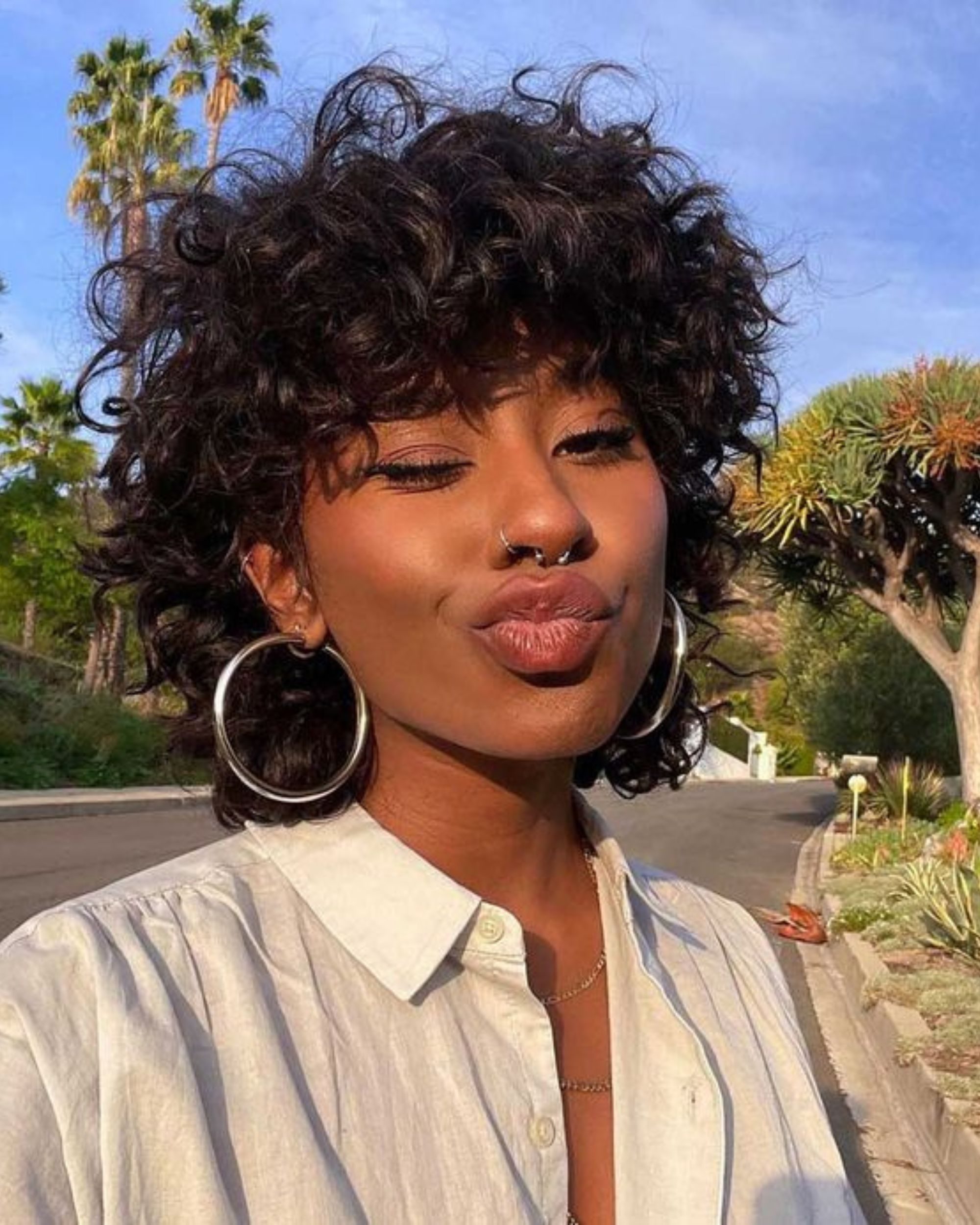 The Wolf Cut hairstyle is not just for women with a sleek mane. It works perfectly even for women with afro or naturally curly hair. To achieve a modern and really stylish look, it is important to tame your curls. To do so, follow our guide which explains in detail how to make a curly hair transition.
The blond mullet cut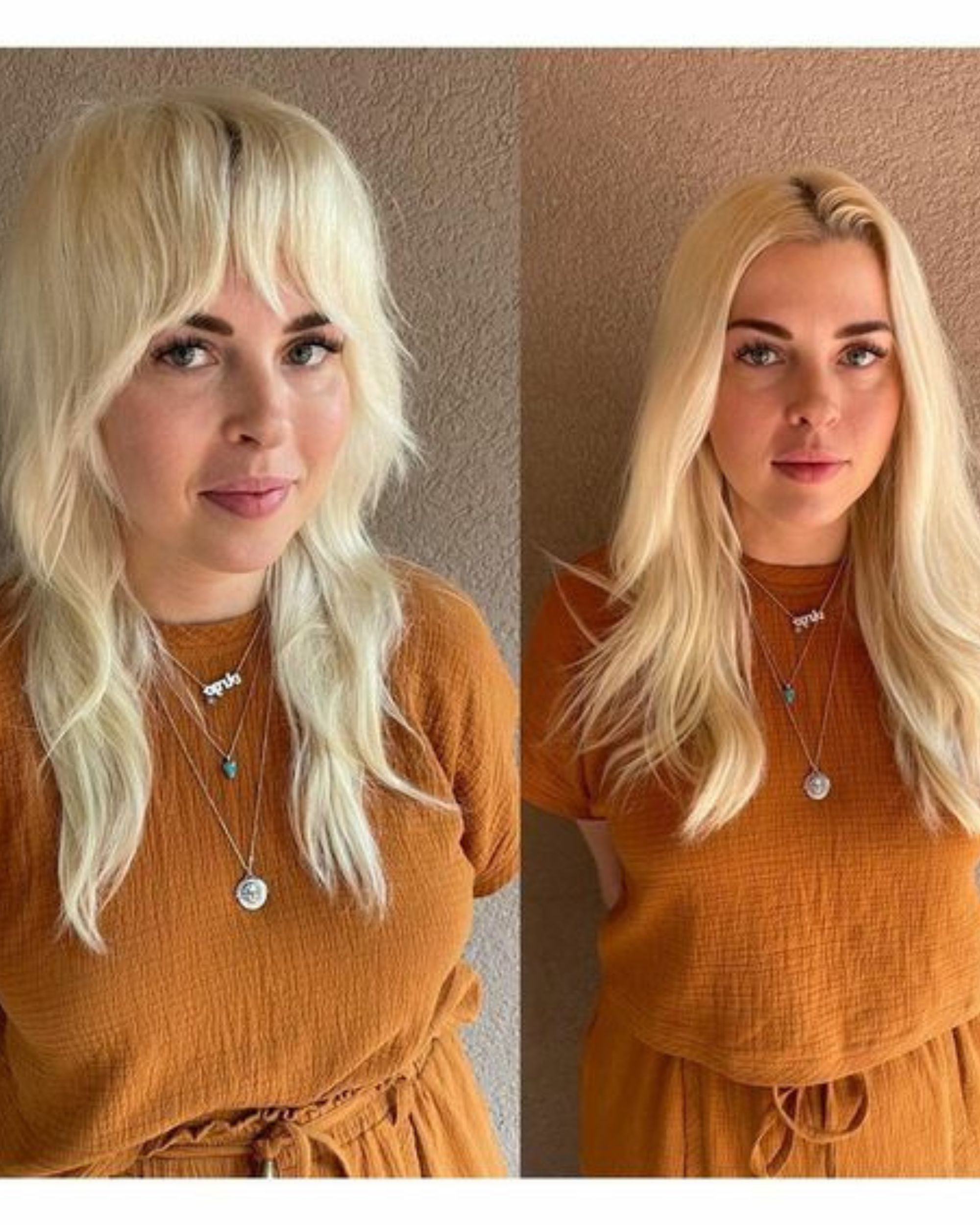 This hairstyle is worn by women with brown hair as well as by those with blond hair. In fact, you can go for any hair color, but blonde gives a super delicate effect. Here's a little advice, perfect for a beach party: apply a conditioner to damp hair before combing it. After, use a DIY salt spray to add texture. Create waves in multiple directions using a styler, but with the plates facing down so you don't lose length. Apply a texturizing spray and lightly tousle the curls with your fingers to finish the look.
The short mullet cut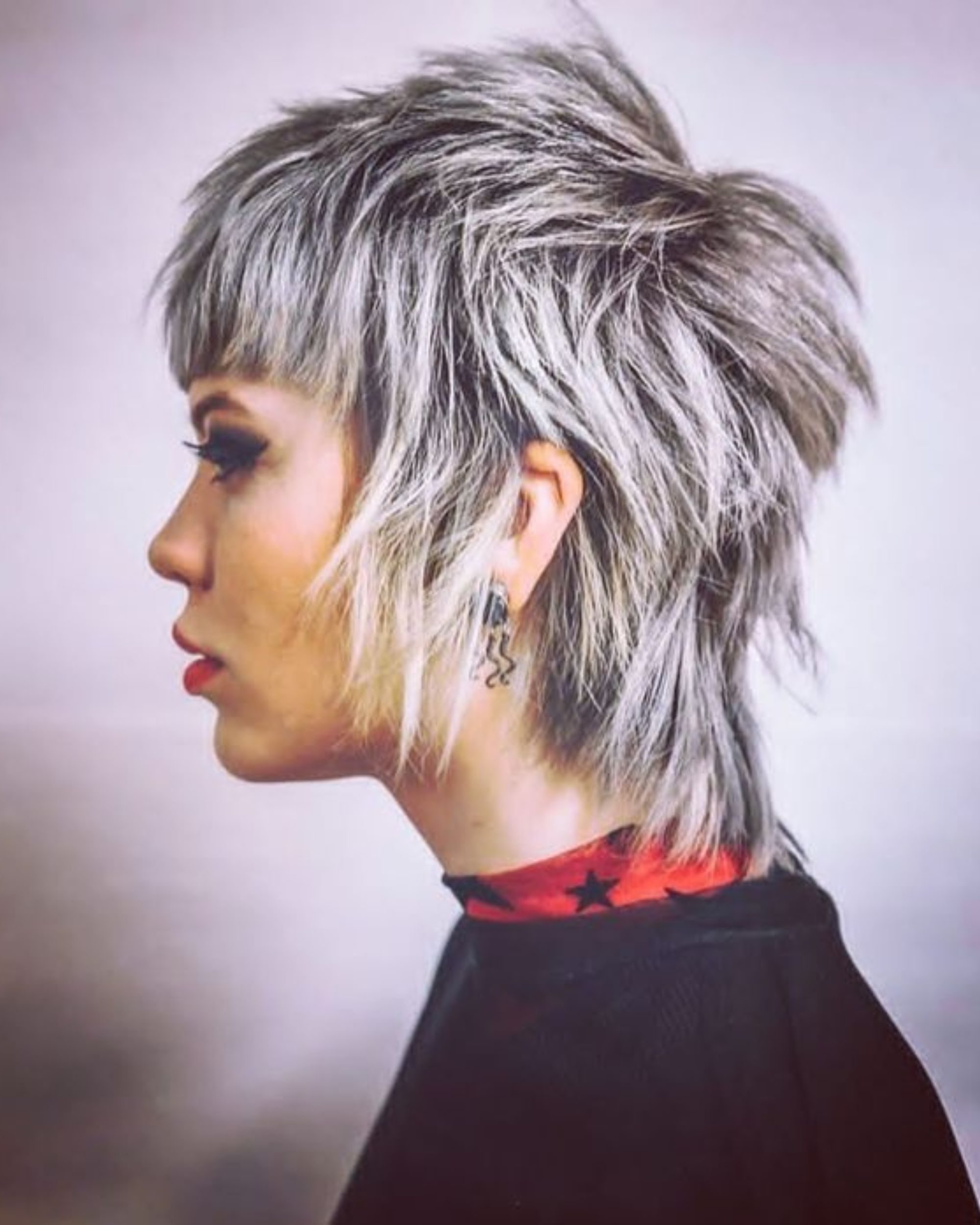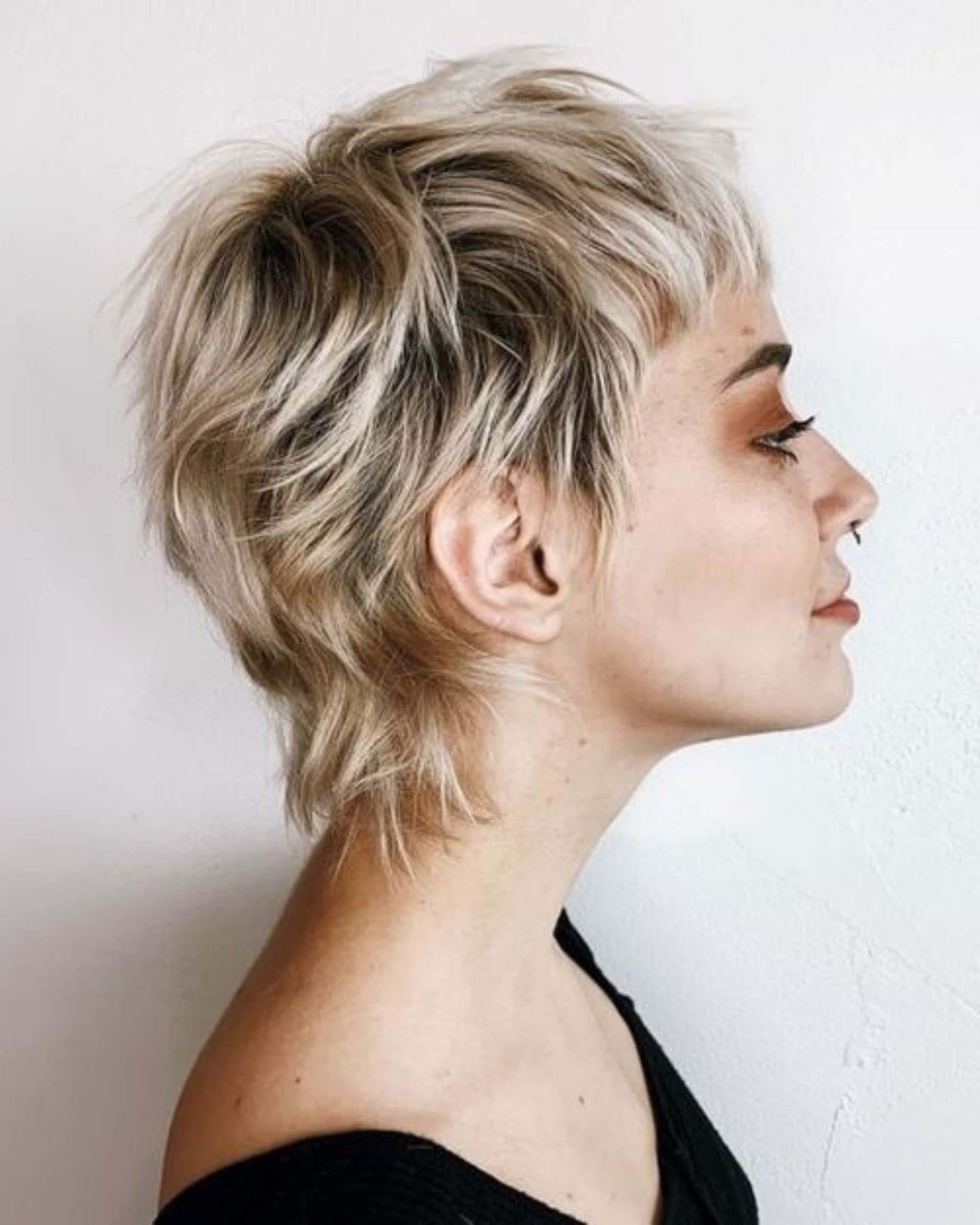 Adopt the mullet on short hair in 2022? Yes, it's possible! In this case, the top is cut like a female pixie cut, but with long hair at the back. It is definitely one of my favorite looks for the summer. To achieve this look, just apply a leave-in conditioner and comb them out. Dry them with a hair dryer and with your hands to create texture and a relaxing effect. The final element is the hairspray that will fix the hairstyle.
Cruella hair + Wolf's hair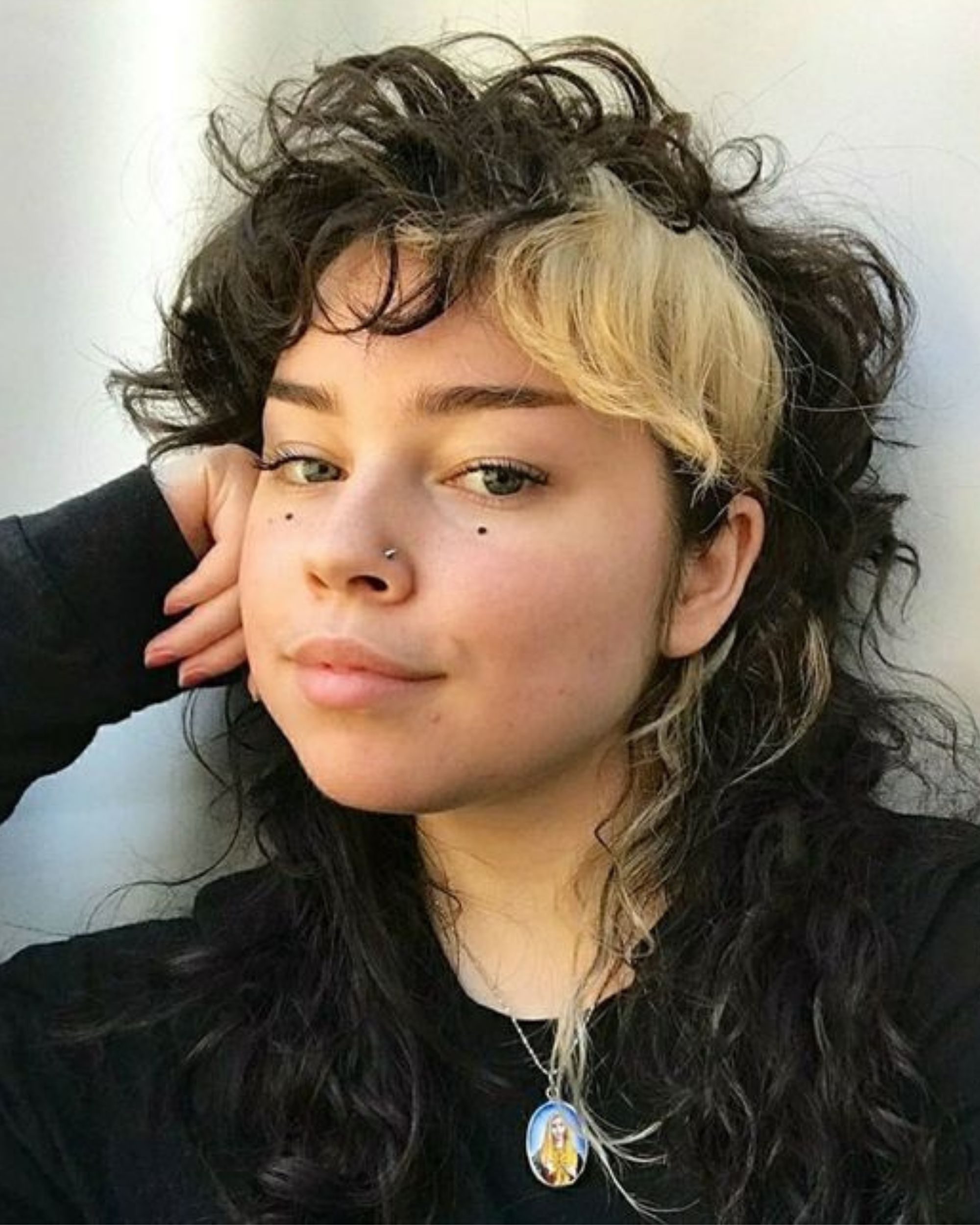 Here is an example that perfectly combines two hair trends of the year 2022 – the woman mullet and the Disney- Cruella hair hairstyle! The blonde lock gives a nice contrast and light to the retro hairstyle in black color. It's lovely, isn't it?!