Platinum blonde on short hair – the trend that conquered Hollywood
Platinum coloring combined with short hair became a real hit on the red carpet
Katy Perry made the cut pixie, natural blonde Cara Delevingne totally discolor strands and cut bob and Kristen Stewart appeared on the premiere of the film "Personal Shopper" shortening the hair is almost "under a zero." All three looks are united by platinum color and a short length. However, each of the stars interpreted the hair trend in its own way.
CARA DELEVINGNE: PLATINUM BLONDE + BOB
Of the three haircuts, the bob is the least dramatic. If you have a thin face, you can afford to cut your hair shorter, just below your chin. An elongated bob is suitable for a more rounded shape, and the front strands should be laid towards the face.
What is so special about Cara Delevingne's haircut? The classic bob is the heavy ends and crisp structure of each strand. And the anti-bob ignores these rules. Cara's stylist Luke Henderson says: "I cut the shape of an inverted triangle, the base of which converges at the bottom of the back of the head. Therefore, the hair is long in the back and shorter, lighter and more textured in the front. "
KATY PERRY: PLATINUM BLONDE + PIXIE HAIRCUT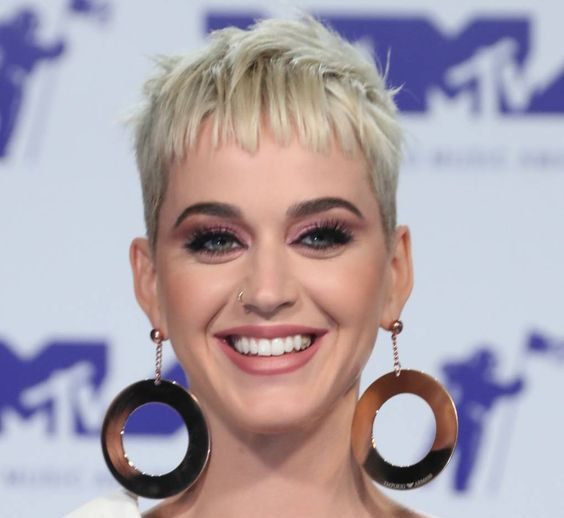 More daring girls should pay attention to Katy Perry's haircut. It will suit the owners of a heart-shaped face (it is characterized by a wide forehead, high cheekbones, and an elongated chin). You can make a classic pixie version or play with the shape: cut the hair shorter on the sides, and leave the length at the crown longer. This haircut is easy to style: spray with salt spray on your curls and comb the textured locks over your forehead.
KRISTEN STEWART: PLATINUM BLONDE + SUPER SHORT HAIR LENGTH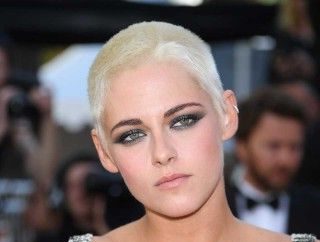 Kristen was never afraid of bold decisions, and this time she also did not change herself. Such a short haircut looks stylish but suits only a perfectly proportioned face. And you also need to be ready to give up nude makeup in favor of a bright one. In addition to this, a few contouring lessons will not be superfluous, especially if your face is a little more rounded than Stewart's.
PLATINUM BLONDE: WHAT YOU NEED TO KNOW IF YOU DECIDE ON A FASHIONABLE COLORING
The stylists selected their own platinum shade for each of the three girls, focusing on their skin color and style of clothing. To make such coloring look expensive, the tone of the strands must be cold, without warm reflections. This effect can be maintained with the help of special toning conditioners and shampoos.
Before heading to the salon for a radical change in the image, prepare examples of what you like and what you definitely would not want to get. This will help the stylist to choose the shade of blonde that suits you and refreshes your face.
Have you decided to change your image? Read on for tips on how to care for your platinum blonde :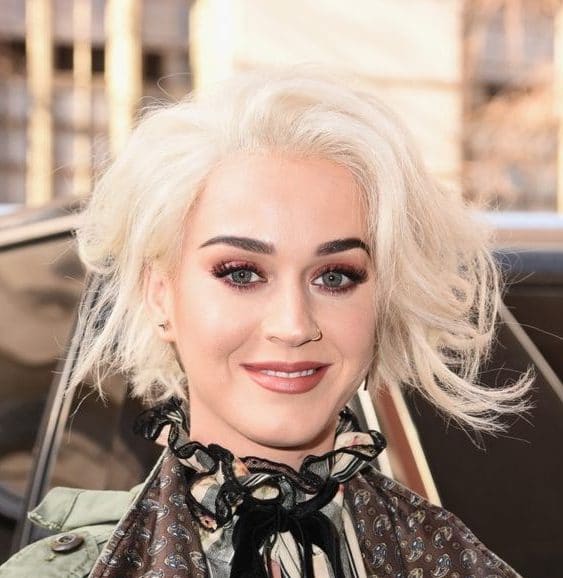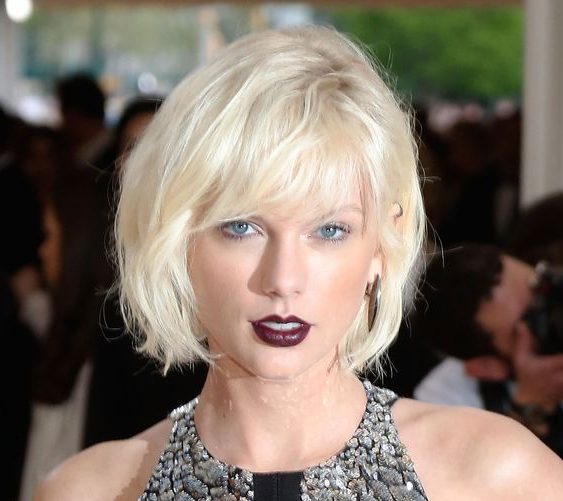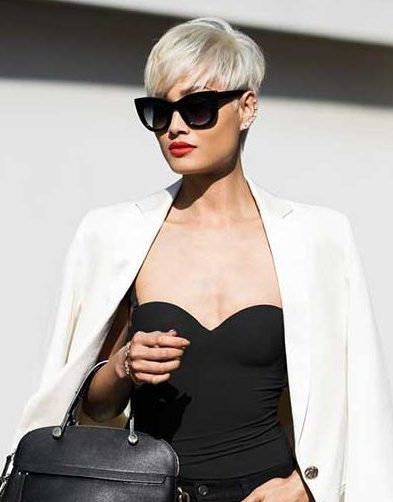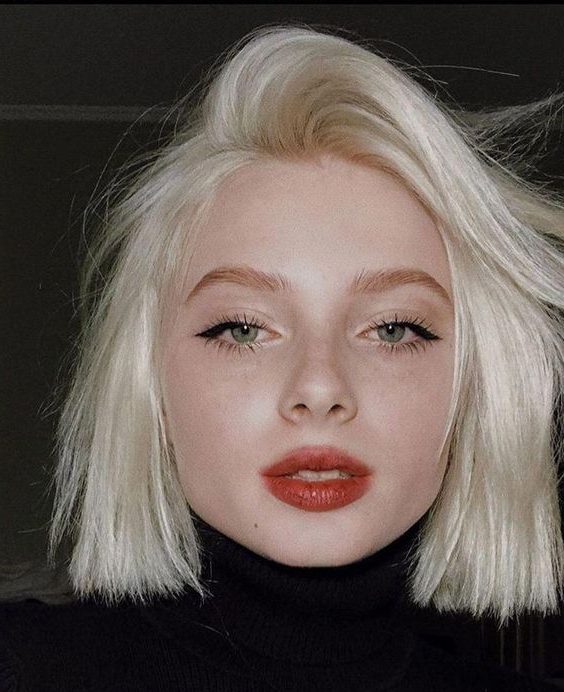 Regular toning in the salon: without it, the desired color will quickly be washed off the curls. For home care, choose special toning shampoos and products for colored hair.
Home Care: To make the tone look expensive, your hair must be of good quality, no matter how short your haircut is. Use nourishing masks and oils daily.
Makeup: Blonde hair on short lengths requires bright accents on the face. Start from the base: with such a haircut, all attention will be riveted to your skin, so first, even out its color with tonal means, make light sculpting to add relief to the face. An important point is the eyebrows: they should look well-groomed. If a specialist has made a shape for you in a brow bar, then it is enough just to comb them up with a tinted fixing gel. What to do next depends on your preferences: you can highlight your lips brighter or, on the contrary, draw a smoky smokey in front of your eyes. With a short length, you can easily afford to focus on the eyes and lips at once – it will look appropriate.
Renewal of staining: the roots will have to be tinted every 2-3 weeks.
Last but not least, keep in mind that if your hair is damaged, bleaching it is not a good idea. It is better to heal the strands first, and then experiment with the shade.