This color is becoming incredibly popular this warm season. We are talking about "dirty blonde" – a universal shade that suits almost everyone. Why was this color named that way? Perhaps because the shade is not light enough and not dark enough, a middle will suit both brunettes and blondes. We offer you a look at a few ideas for this interesting coloring.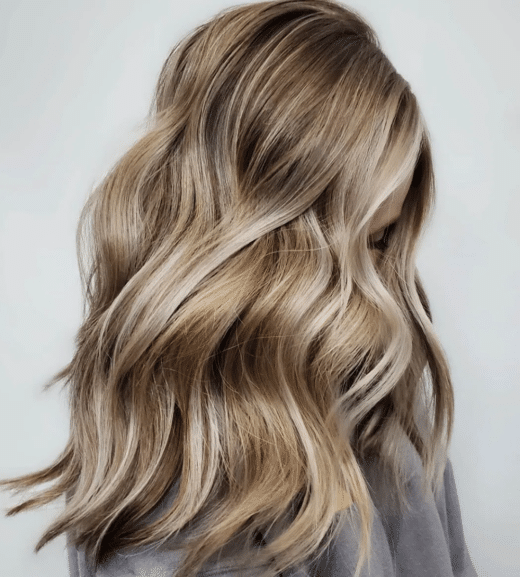 If you still haven't been able to visit the beach, then let your hair at least look as if it basked for many days in a row under the gentle sun on the seashore. Chestnut or shades of brown plus light highlights are the perfect Californian color. In addition, this is a rather gentle way to lighten some parts of the hair slightly.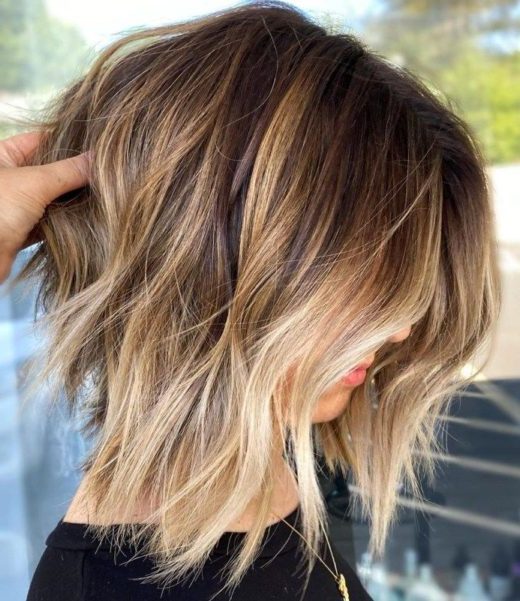 This look looks incredibly sophisticated. It combines a dark shade, light brown, and white shining blond as an accent.
Blond hair of a dirty blond shade looks unusually natural. If your natural blonde is not so expressive, coloring in darker and lighter shades will solve the problem.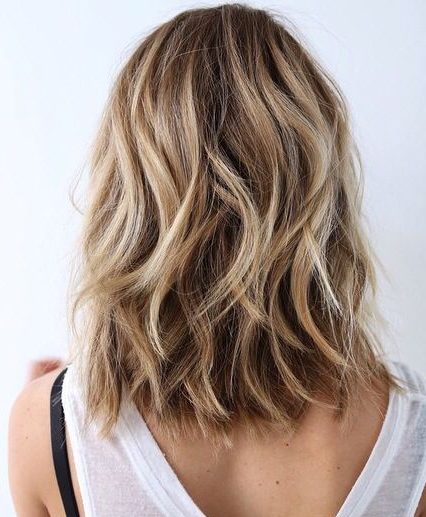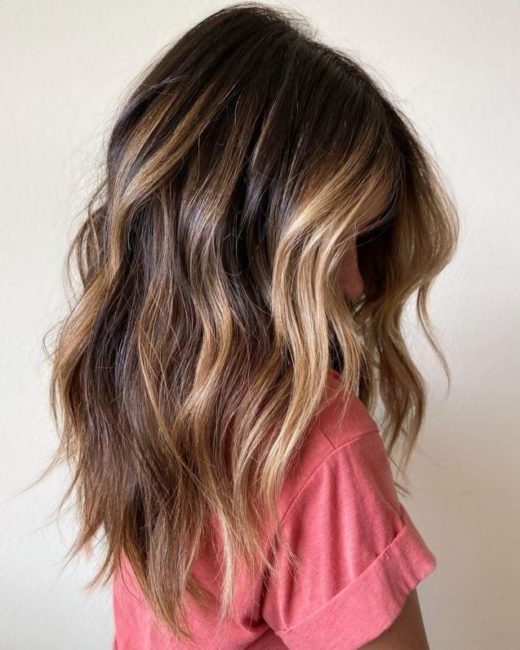 If you have dark hair and blue eyes, a light contour and lighter color will help make your eye color brighter and more interesting. And the hair will get a beautiful layered texture.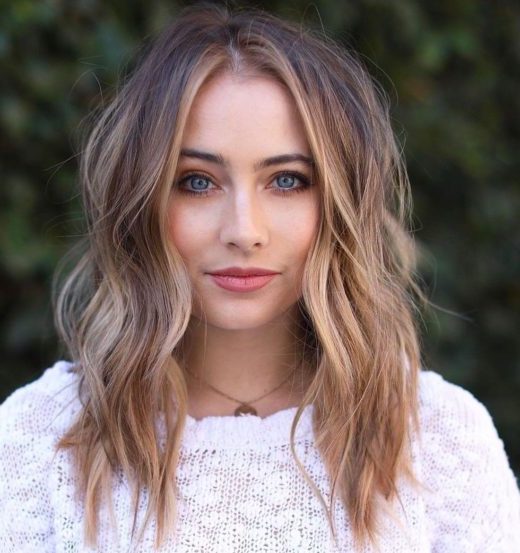 A soft and pleasant option for those who have recently returned from vacation or are just going on vacation. These delicate, fine blonde strands will add volume and texture to your hair for beautiful hair even without styling.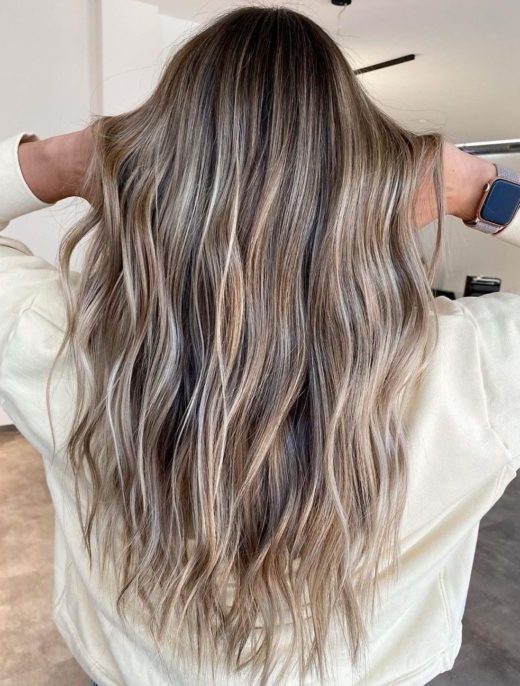 Give your fine and soft brown hair some texture with light highlights. You will get a gentle and soft sunny color that will look equally great on straight or curled hair.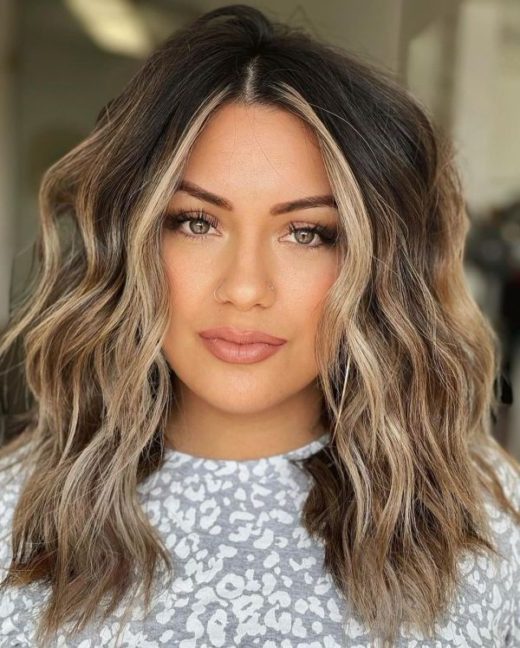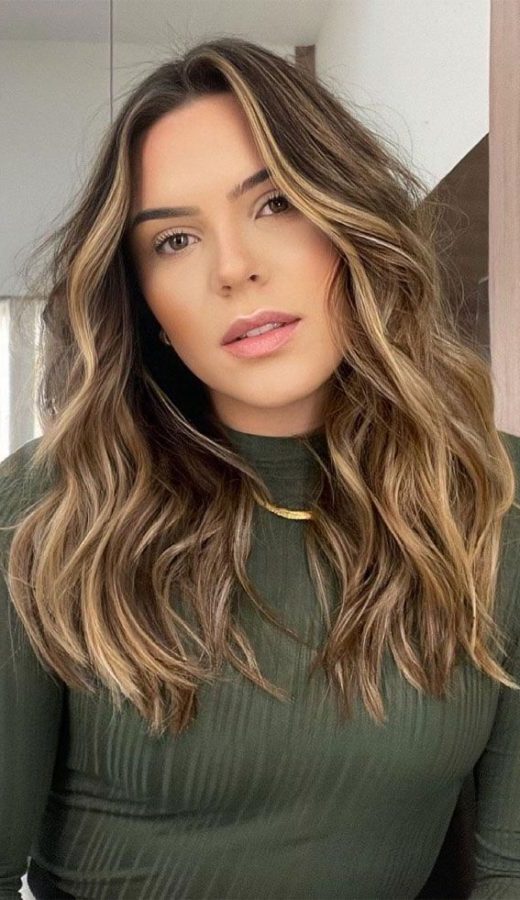 A little more platinum blonde, and your hair will have a magical shine and a light cool shade. Remember to use the right care to maintain this color for as long as possible.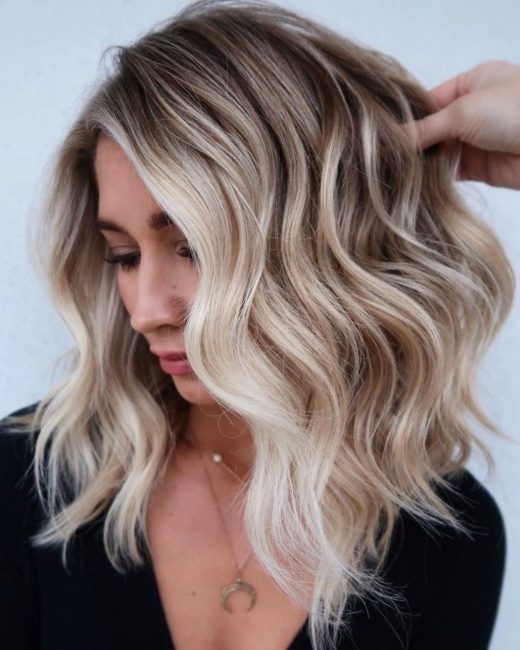 You can leave only the roots dark and go for a stunning natural-style blonde. A great way to change your look for the new season!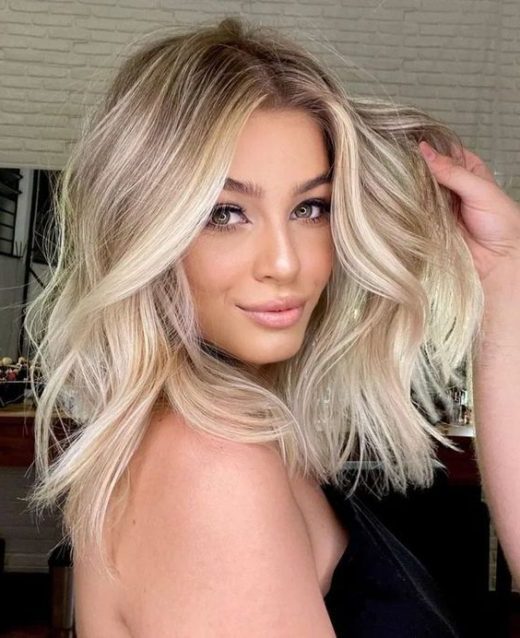 To change completely, you do not need to change the image radically. Sometimes it is enough to lighten the strands slightly and trim the ends of the hair. Light strands around the face will perfectly refresh and make your eyes more expressive.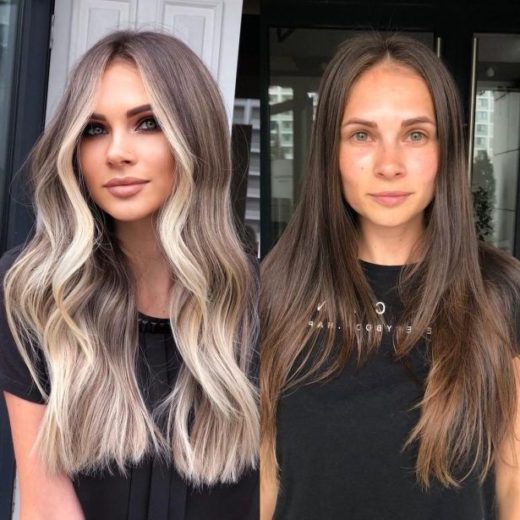 A caramel balayage shade is great for brunettes who want to get a little lighter. The color is soft and natural.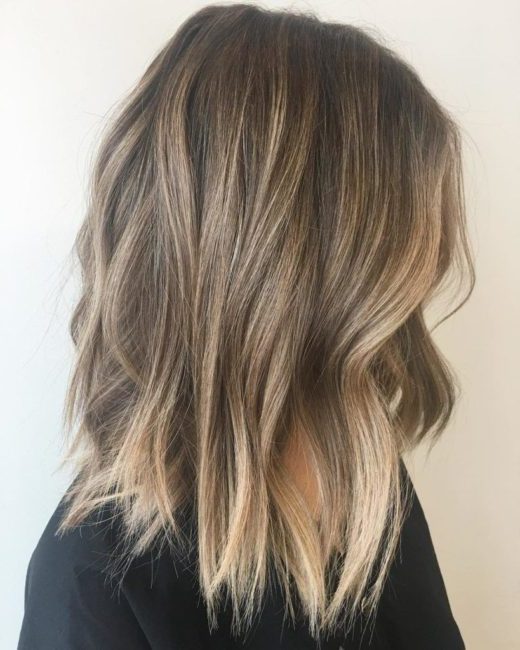 The combination of light and dark tones gives a cool texture to the hair. They will look more lively, voluminous, and softer in any style.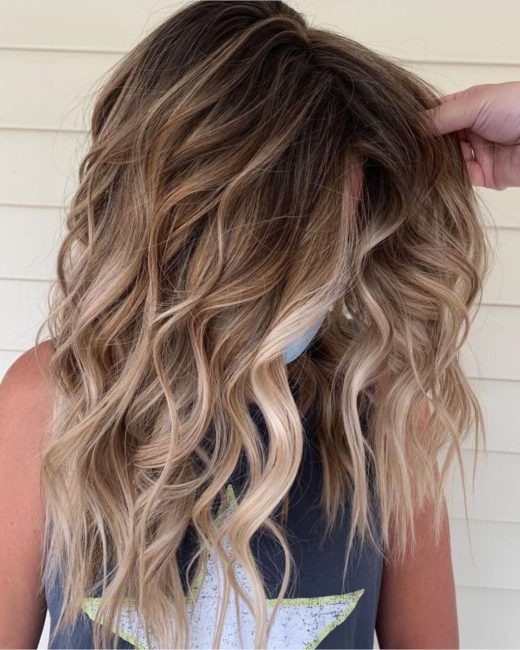 Tired of frequent color correction? Then such a light balayage or ombre with dark roots and grayish-blond ends will suit you. These shades give soft and warm light and complement the light complexion for healthy and radiant skin.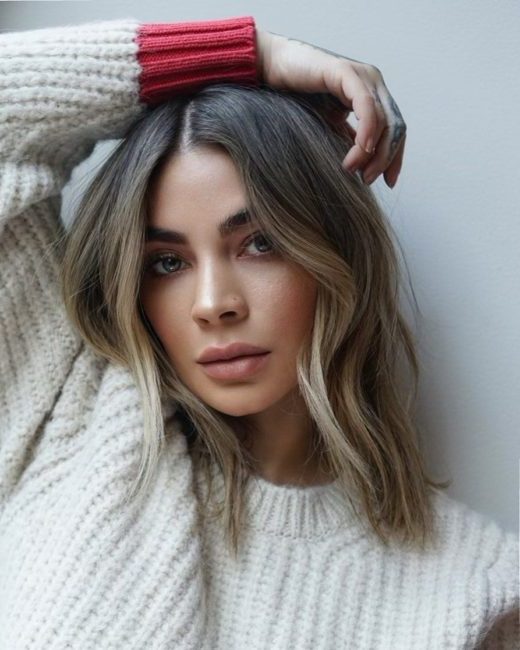 A great look for those who prefer a soft, feminine look. The combination of natural ash blonde and warm light shades gives such a beautiful result.
Try this unusual lilac-purple shade that will make your messy blonde look interesting. This color is elegant and bold at the same time, but it will suit absolutely any occasion.