Do you want to refresh your vision with a comfy and chic hairstyle? So, if you are daring and have a somewhat rebellious and confident soul, the short asymmetrical haircut could be the perfect solution for you! In our article of the day, we make you discover this type of trendy hairstyle in all its splendor.
The asymmetrical shortcut, what is it exactly?
In general, this is a short, unstructured haircut. Here, one side is longer than the other. Usually, this unbalanced effect could also be achieved on long or medium hair.
An original hair solution to easily stand out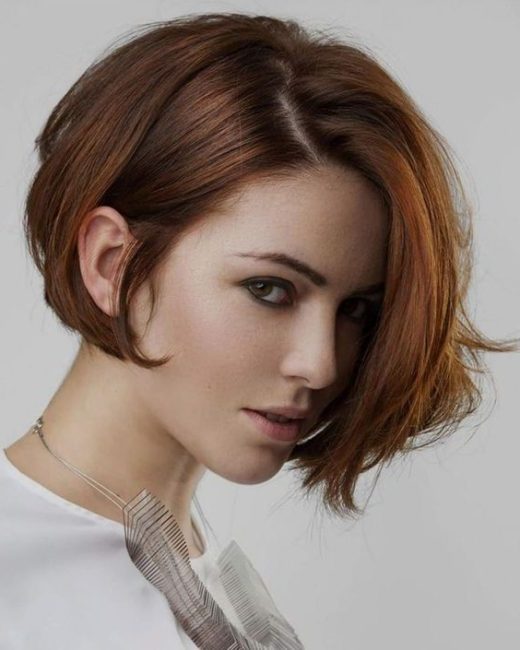 What type of asymmetrical cut?
There are plenty of styling options. Depending on your preferences, you can opt for a shag cut, Pixie, undercut, or an asymmetrical square, with fringe or without.
Why adopt an unstructured short haircut?
It is an ideal solution to stand out and express your personality. Such a modern and unique cut will add an attractive note to your style. In addition, if we bet on balance and opt for the cut model that naturally adapts to its morphology, this hair solution will highlight the beauty of your facial features.
A thousand and one modern ways to adopt a short asymmetrical haircut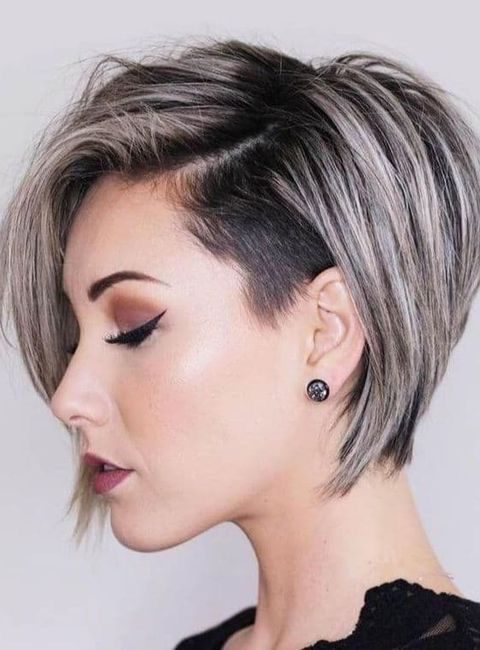 The asymmetrical haircut – for whom?
Usually, the asymmetrical haircut can visually change the shape of the face, lengthening it, which makes it perfect for round or oval faces. Thanks to the different lengths on both sides, it frames the face providing dimension. That's why it's a fantastic option for fine hair. In addition, it blends with the same ease with more textured and voluminous hair.
Is it challenging to style short asymmetrical hair?
Not at all! Thanks to their asymmetrical appearance, this cut is much more prone to hair experimentation. Indeed, asymmetrical hair is quite versatile and easy to style because it has enough length on one of the two sides.
A versatile cut that adapts to each body type and each type of hair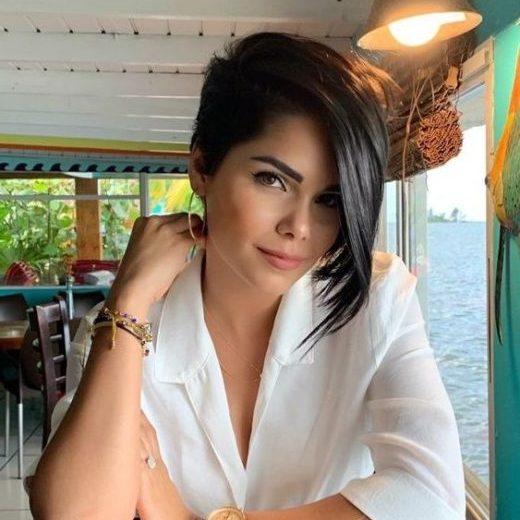 Asymmetrical square cut
The bob cut is known for its straight, even lines. It is generally adopted on various forms of short, long, or mid-length hair (classic, degraded, in layers). Let's see its most popular variants in an asymmetrical version below.
Asymmetrical square on straight hair
The bob is a timeless hair trend that continues to grow in popularity from generation to generation. This cut is available in multiple versions, splendid, modern, and versatile. It is, therefore, hardly surprising that one dares the asymmetrical effect most often exactly on this hairstyle. The short or mid-length square on straight hair is ideal for creating a subtle contrast between a long side and a shorter side.
The square cut is a timeless trend that adapts to the taste of the day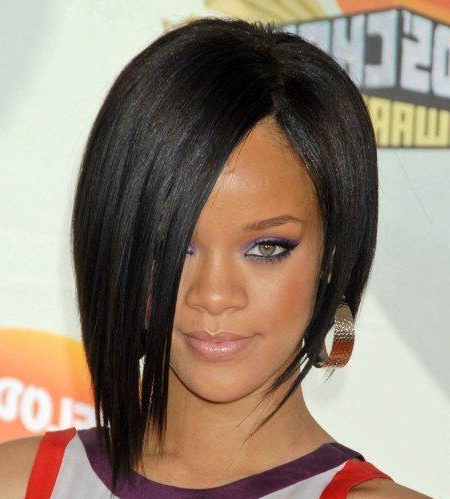 Wavy hairstyle for a modern woman's short haircut
The square cut in a wavy version is a crucial choice for enjoying a chic and elegant hairstyle. And the latter could look even more fantastic if adopted in asymmetrical mode. An unstructured and slightly wavy square is a safe bet of class and elegance in everyday life and special occasions. Moreover, it is suitable for women of all ages.
Plunging and asymmetrical bob in a wavy version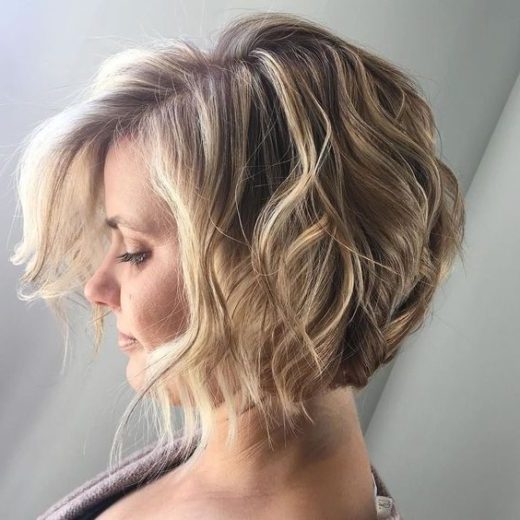 Asymmetrical bob with fringe
The square cut with bangs is still a tempting alternative if you like versatile cuts. It offers us a vast field of possible stylizations: in wavy, curly, or perfectly smooth mode. Also, you can opt for the type of bangs that best suits your face shape or preferences.
The fringe finds its place among the critical hair trends of the year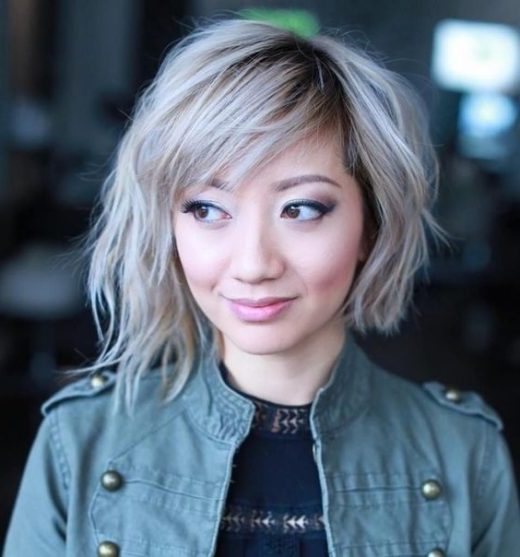 The Pixie short haircut in an asymmetrical version
The Pixie cut is one of the most suitable variants to test the asymmetrical effect. Since you already have a short base, all you have to do is create a subtle transformation in the length of one of the sides to achieve this intriguing asymmetrical look. Nevertheless, if you bet on a more natural and delicate result, do not hesitate to add layers on the longer side.
Multifaceted Pixie
Like the square, the asymmetrical Pixie cut can also come in different shapes and versions: wavy, smooth, curly, etc. Moreover, you always have the option of adding layered bangs, which will add texture, originality, and drama to the hairstyle.
Opt for a Pixie in an asymmetrical version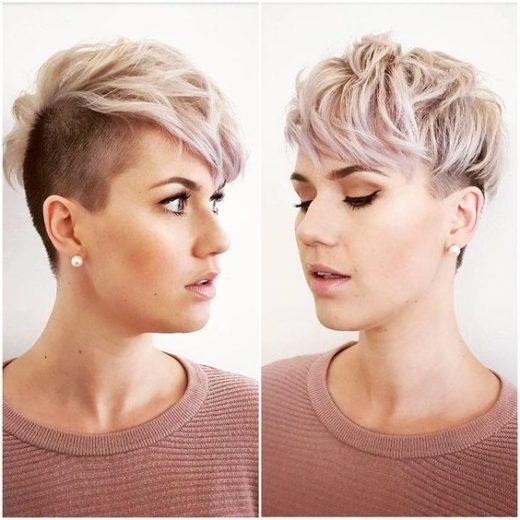 Asymmetrical shaggy cut
The asymmetrical look can also be achieved in a shaggy cut version. For this, we must start from a rather mid-length cut. Then we make layers on the longer side (or, if you prefer, on the shorter part, and sometimes even on both sides).
Or for an updated shaggy cut
And if we adopted the asymmetrical Undercut?
The Undercut has been a prevalent hair trend in recent years. We love it above all for the comfort and its power to bring an interesting, even rebellious touch to our look. So, if you want to stay within the framework of a reasonably feminine cut, there is nothing more remarkable than having an asymmetrical undercut. The result will undoubtedly be bold, chic, and original.
The asymmetrical Undercut is still a fantastic option to combine comfort, originality, and feminine elegance.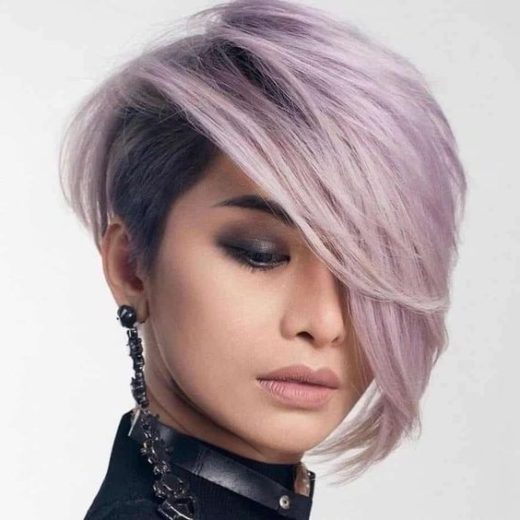 Modern short haircut for straight hair
The asymmetrical cut is an excellent suggestion to give straight hair a more dynamic and attractive look. The difference in lengths will create a modern and elegant effect while highlighting the beauty of straight hair.