When we say "brown hair", we easily imagine a shock of dark strands shimmering in the sun. Auburn hair color never goes out of style! In this article, you will find tips that will help you understand how to choose the right shade. And also how to dye your chestnut color and avoid common mistakes.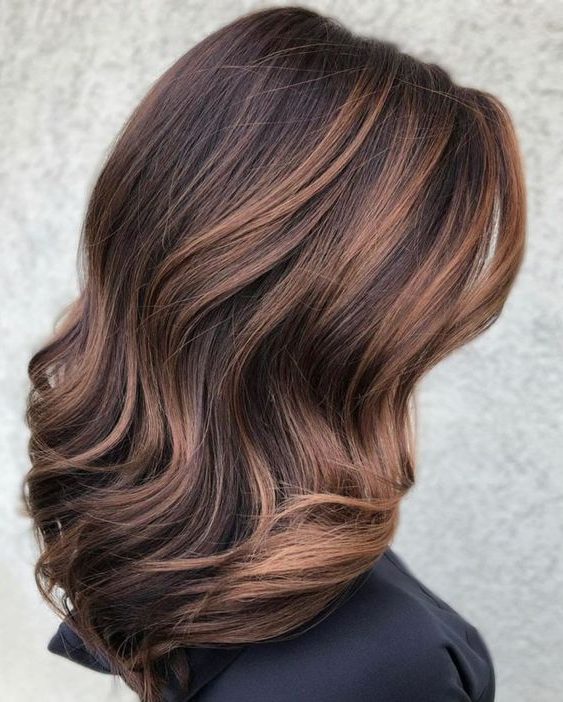 Brown hair: pros and cons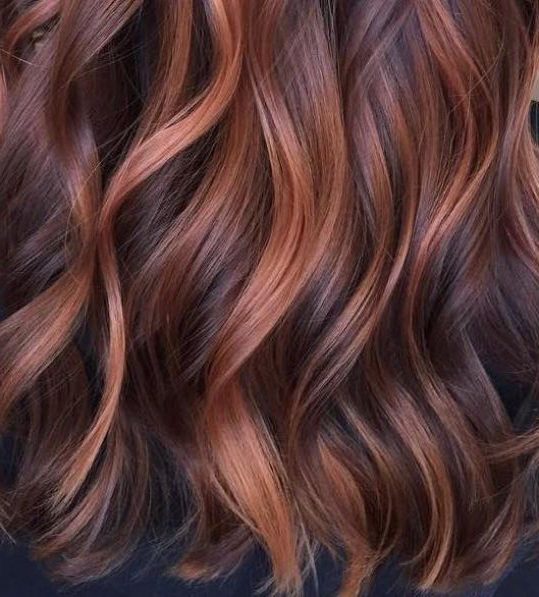 Brown hair is a palette of deep and varied shades.
First, let's define what the chestnut color is. In a strict sense, it is a dark brown color with red notes. In fact, chestnut comes in many shades, from caramel to dark frosty.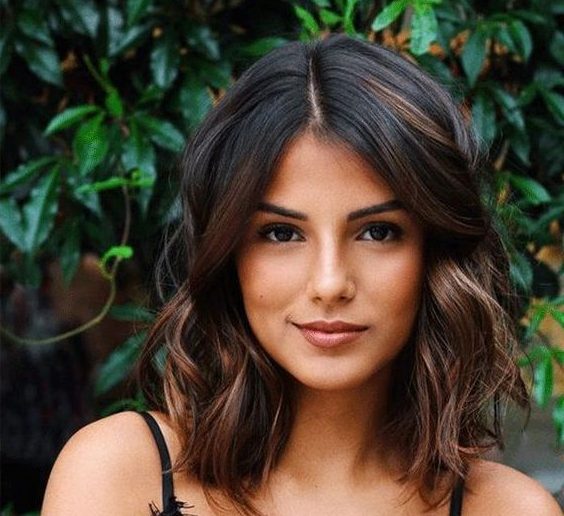 The dark chestnut color looks very noble.
For example, on the packaging of hair dye, the number 2 corresponds to very dark chestnut, 3 to dark chestnut, 4 to medium chestnut, 5 to light chestnut.
Brown hair can give a wearer a more "serious" and mysterious look.
Who is this coloring suitable for? First of all, for those who are not afraid to dye their hair and do not plan to switch to platinum blonde in the near future. Also, brown shades will favorably emphasize the light and even pale skin. It does not hurt to experiment with dark shades and for those who want to make their hair visually thicker.
A brown tone with a gray tint can look very interesting.
It is important that when dyed in a dark color, the hair is less injured than when bleaching. True, if you previously dyed the strands black, then to get brown hair, you will have to do pickling.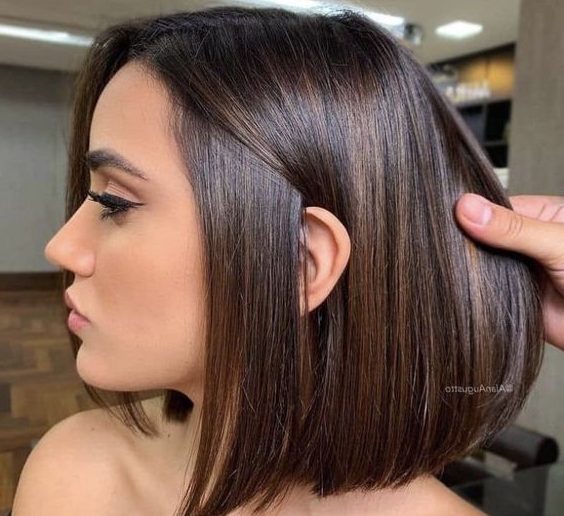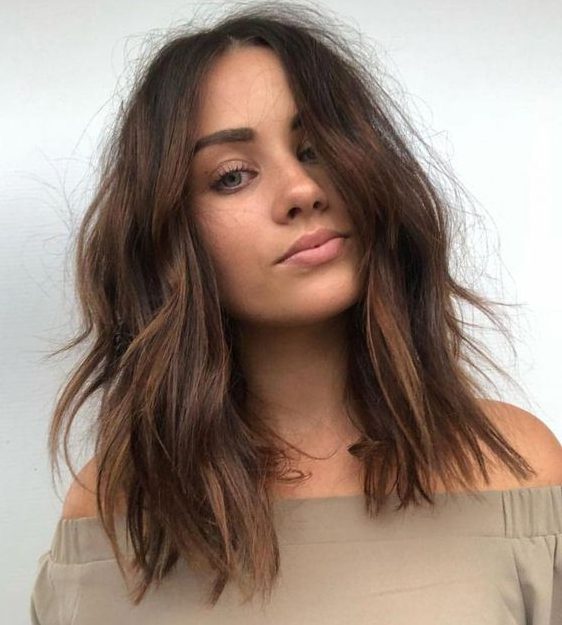 Brown hair looks gorgeous.
For those who are not sure of their choice, it is worth giving up staining in dark. The fact is that it will be difficult to wash off a dark, especially reddish shade. When in doubt, start lightly and do not choose shades more than 2 shades darker than natural. If you change shades frequently, choose cool chestnut tones. Shades of honey or mahogany, even after pickling, can turn yellow. Also, it is worth remembering the nuances. If you dye your blonde hair brown, you will need to dye your eyebrows. It is better to make your eyebrows only 1-2 tones darker than your hair.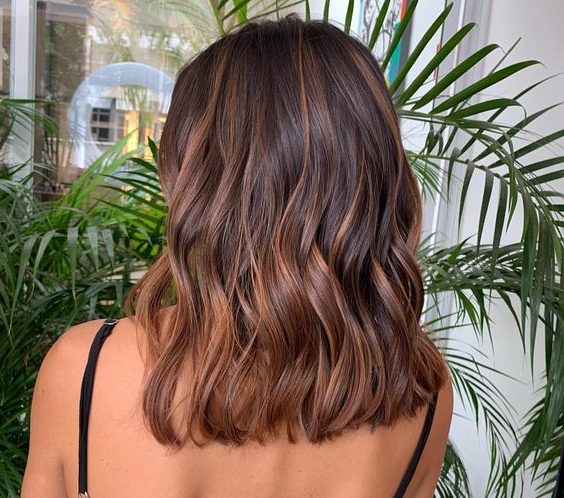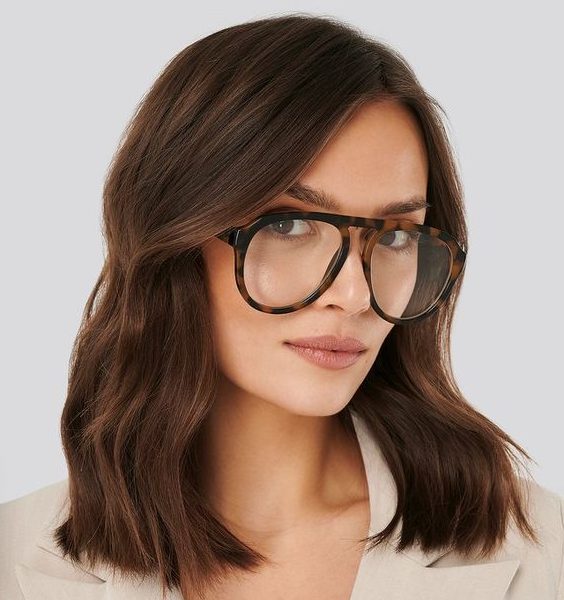 You can add ombre to the ends.
Brown Hair: How To Choose The Right Shade?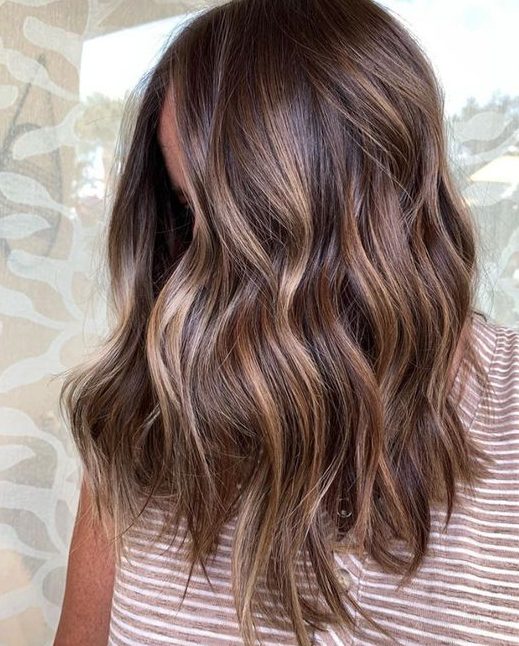 Besides the fact that brown hair can be lighter or darker, brown hair color has a warm or cool tint. Warm shades play beautifully in the sun and help visually rejuvenate the face, divert attention from wrinkles, and not emphasize pigmentation.
Warm shades of brown hair play nicely in the sun and even help you look younger.
Cold shades look more sophisticated, but they are harder to paint and wash off faster. Cool trendy shades tend to absorb light, so they shine less in the sun.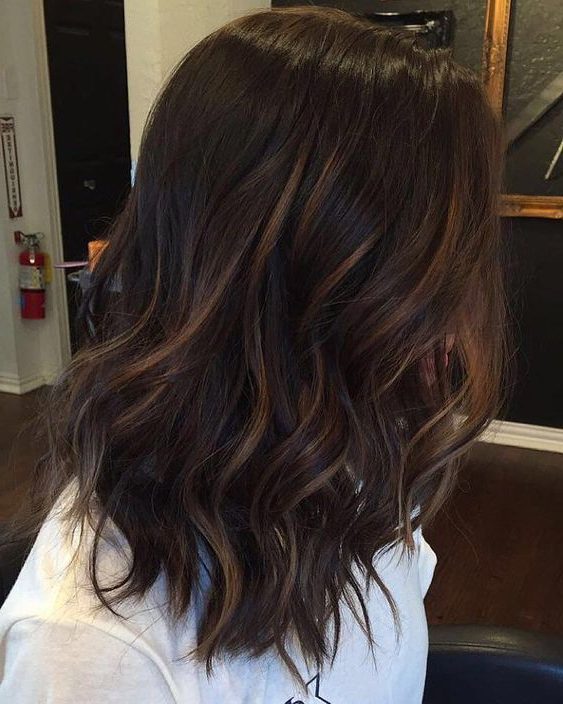 Frosty shades of brown hair do not shine as brightly, but they make the image more stylish and sophisticated. To choose a warm or cool shade, do not look at the pictures on the paint boxes. By the way, photos of girls with hair of one color or another are not printed on professional dyes, because experts are able to accurately determine the shade by number. You can also, there is nothing difficult here.
Unfortunately, nothing definite can be said about the beautiful shade of hair on the package with paint.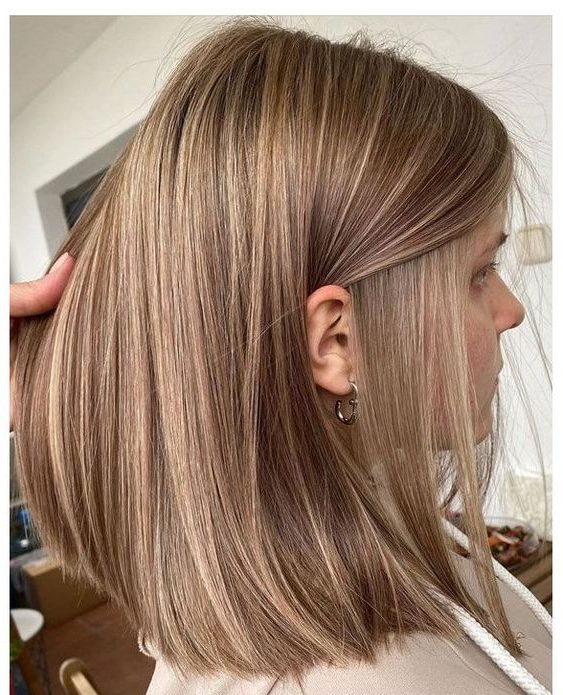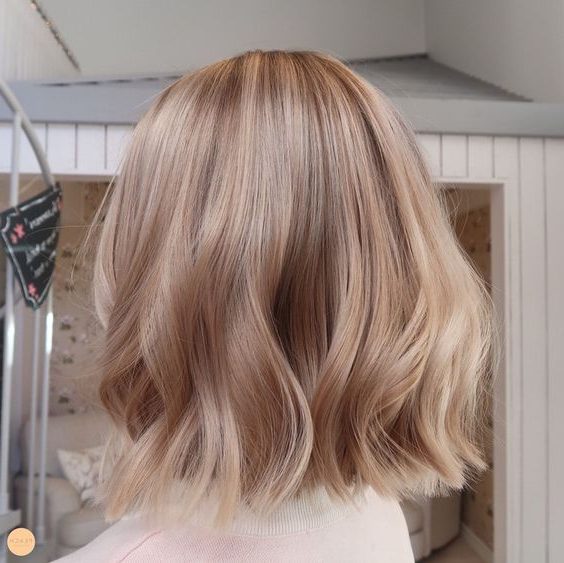 In terms of tone, brown hair color can be indicated by numbers from 2 (very dark brown hair) to 5 (very light). It should be noted that this depends on the paint manufacturer. After a dot or "/" sign, there are numbers indicating the shade. That is, 1 and 2 are cold pigments, all others are warm. For example, it can be golden, red, mahogany. Zero in the paint number means the presence of natural color, on which other pigments can be fixed.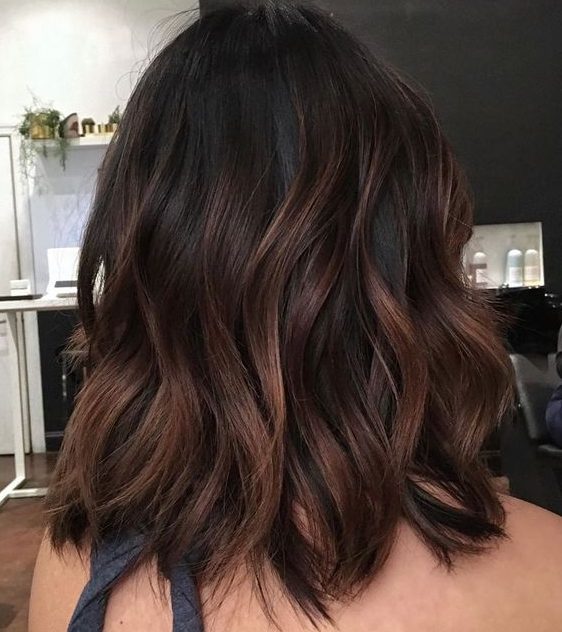 A paired bow with a friend can be created not only with clothes but also with hair color.
Which Shade Suits Whom?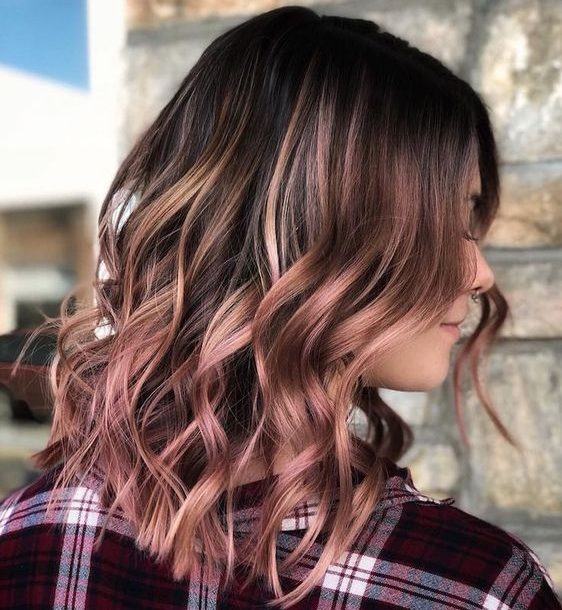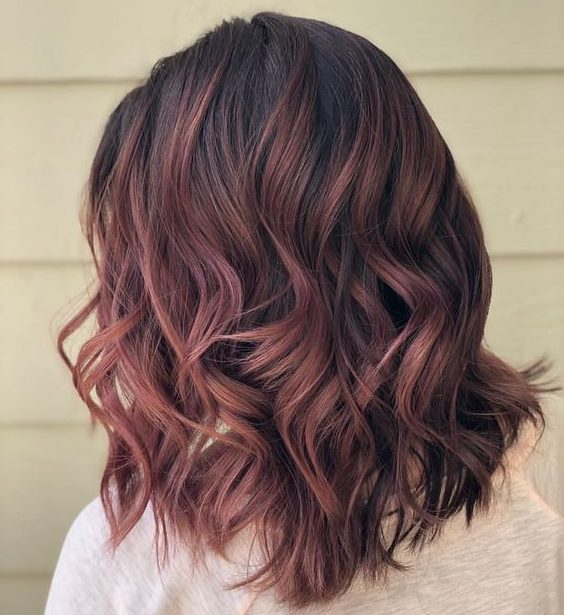 Brown hair has so many beautiful natural shades that any girl can find the right one for herself. If you have no ideas at all, you should first turn to the theory of color types. True, this does not mean that you need to follow it strictly. After all, rules are needed to be broken.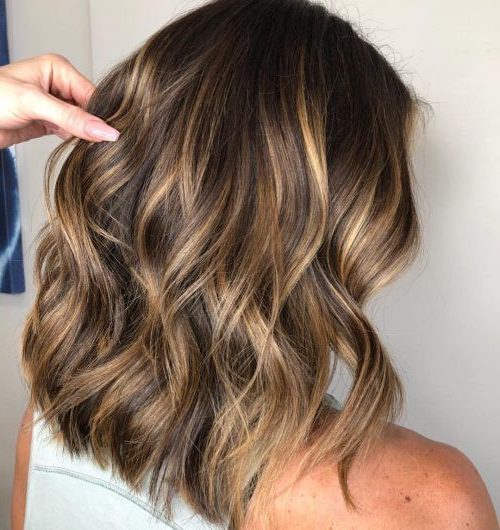 Do not follow the theory of color types too strictly. The shade of hair you need is easy to "pull out" with the help of clothes and makeup.
Sometimes determining your color type is another quest. Then there is an even easier way to match your hair color to your skin and eyes.
This method will definitely give you some ideas for what shade of brown to dye your hair. If you like a shade that doesn't suit you in any way what classification, do not rush to abandon it. Any hair color, if you like it, can be "pulled out" with well-chosen makeup and clothes.