Box braids have been a go-to look for women of color for decades, and now many are happily turning to a knotless version of the look.
Traditional box braids can be easy to maintain, protect natural strands that need a break from daily manipulation, and can simply look stunning.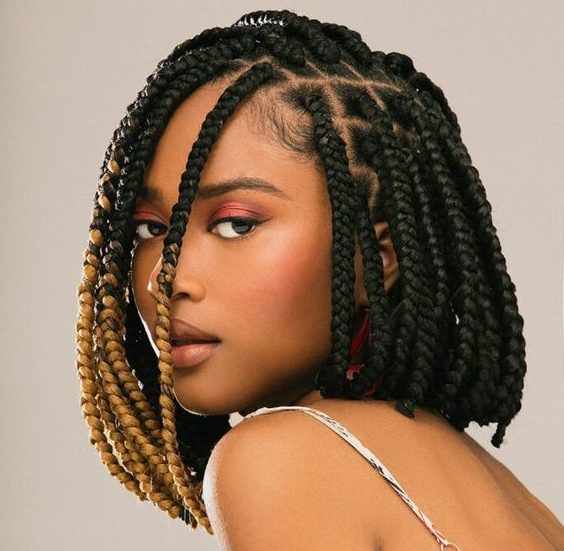 Still, a few other hard truths that box braids can also come with include pain, a heavyweight, and susceptibility to buildup and bacteria within the knots created at the base of each braid.
Depending on your hair type and how you upkeep the style, there is an unfortunate chance for hair loss or irritation near the roots of each braid.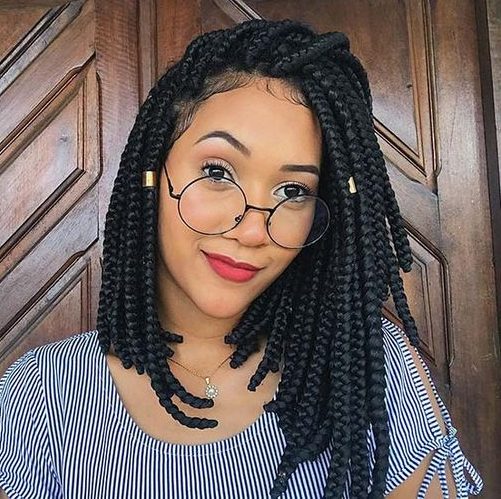 Knotless braids borrow the idea of the traditional box-style parts all over the scalp but take out the knot usually formed as a tight anchor at the base for the added extension hair used for each braid.
With this feed-in technique, the braid begins with your natural hair and extension hair is added midshaft for thickness and length.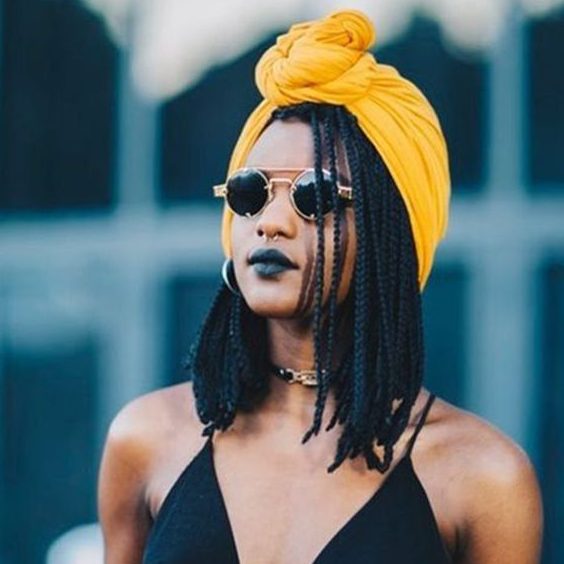 Houston-based braid stylist Jennifer Ly warns that one drawback to this style is the amount of time that it takes. "It usually takes about anywhere between five to nine hours depending on the size, the length, and the thickness of your hair also," she said.
Though there is a time commitment, a finished knotless style can last anywhere from four to six weeks.
To keep your braids fresh and extend the life of your style while keeping your scalp healthy, you can wipe your braids down with a natural cleanser such as apple cider vinegar, and also treat your roots to a clarifying spray.
5 reasons to try knotless box braids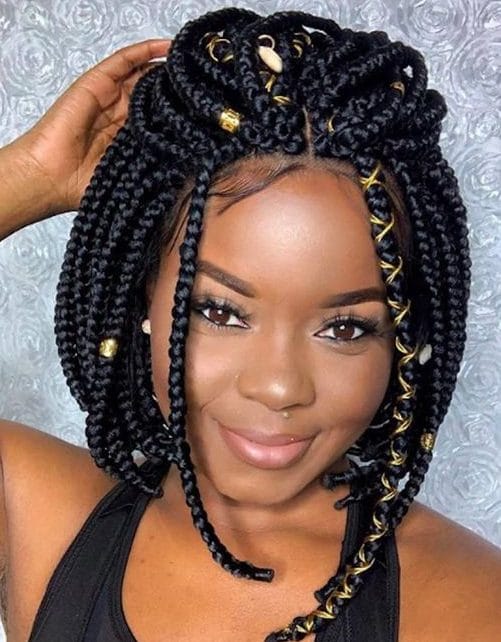 "There's less tension at the root, at the scalp which is very important because if you do have tight braids, you will have irritation, and redness and your hair will pretty much pull out from your scalp and that can cause scarring over a long period of time if you continue to do that," said holistic braid stylist and owner of Ancestral Strands Tamara Albertini.
Hands down, the biggest relief is the pain-free aspect of knotless braids. Experts and women agree that doing away with the tight knots makes the process of getting your hair braided a more pleasurable experience.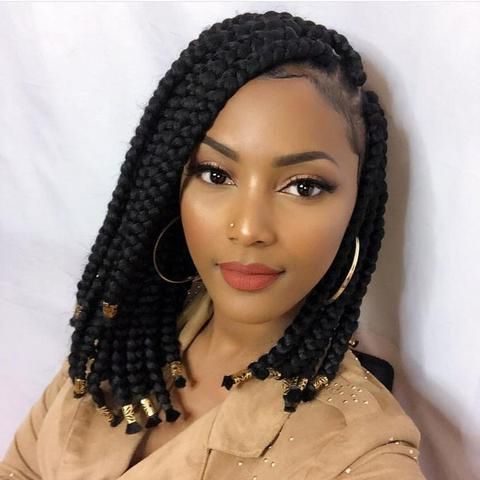 Reason 2: Styling flexibility 
With knotless braids, you can instantly wear your hair up, down, to the side, or styled any way you choose without having to wait several days for them to loosen up.
"As soon as you did getting your hair done, it's like your head is still light," added Ly. "You don't have to worry about constricting yourself, holding your head a certain way, you can pick your hair up, put it down, however you want to wear it …the same day."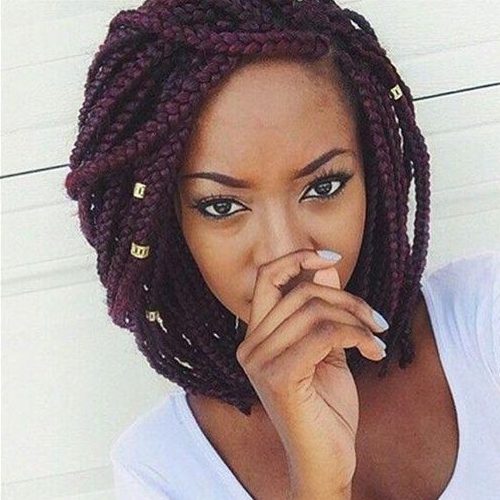 Reason 3: Keeps hair healthier
"It's so much healthier," said Albertini. "It's like food. You know you have certain foods that you say, OK, well this is an alternative. I can eat this instead of eating that."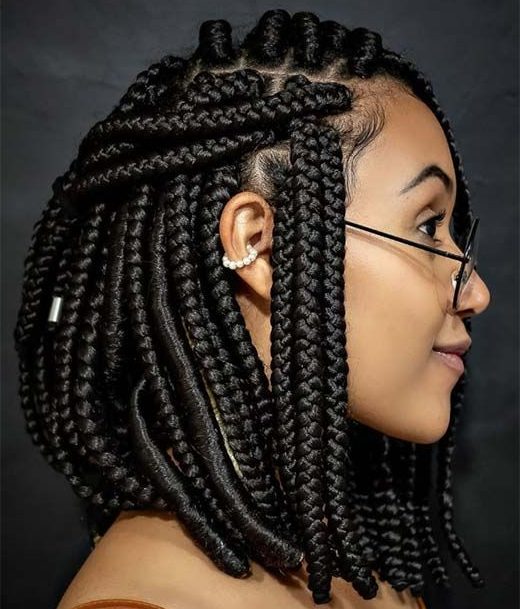 Reason 4: Great protective style
"You save your hair because you know that there's only the weight that your natural hair already has being started with the braid," multicultural hairstylist Koni Bennet said.
Ly added: "This style uses a lot less hair compared to the traditional box braids."
"It doesn't feel like it's too many braids, it won't be heavy, it won't be too thick. It's just flat and it lays down just like that," she continued.
Overall, it's very convenient for busy women who still want to protect their natural strands, or for those craving something low maintenance for their next vacation.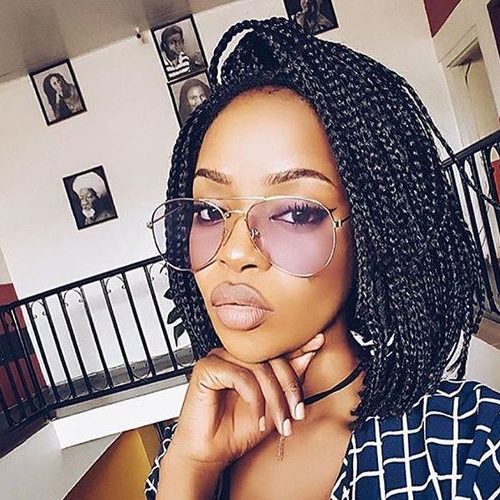 Reason 5: It's a new take on something familiar
Thanks to social media, it's trendy and feels fresh. It's something that feels culturally familiar but re-imagined in a healthier way.
"We want to look beautiful, we want these beautiful, eclectic braid styles but we also want to make sure that we're keeping our scalp healthy," Albertini said.
"I imagine for knotless braids, is that it becomes the new standard," Kamilah said. "The future is knotless."