Today, a haircut in the bow of a modern man occupies one of the key roles – it can emphasize his social status, designate a strong-willed nature, or, conversely, an eccentric and creative character. Among men's haircuts today, the short varieties occupy the leading place: they are easy to perform, care for, and can be performed even by an amateur. In this material, you will get acquainted with the popular varieties of short men's haircuts, as well as tips for choosing and creating them at home.
Peculiarities
Short haircuts today occupy a leading place among modern men. These haircuts have their characteristics. The most apparent plus when choosing such a haircut is the easy care for short hair. They wash, dry, and comb very quickly. The same situation is with styling short hair. To fix long curls, you will need several styling products at once, and when styling a short hairstyle, varnish, wax, or fixing foam will be enough.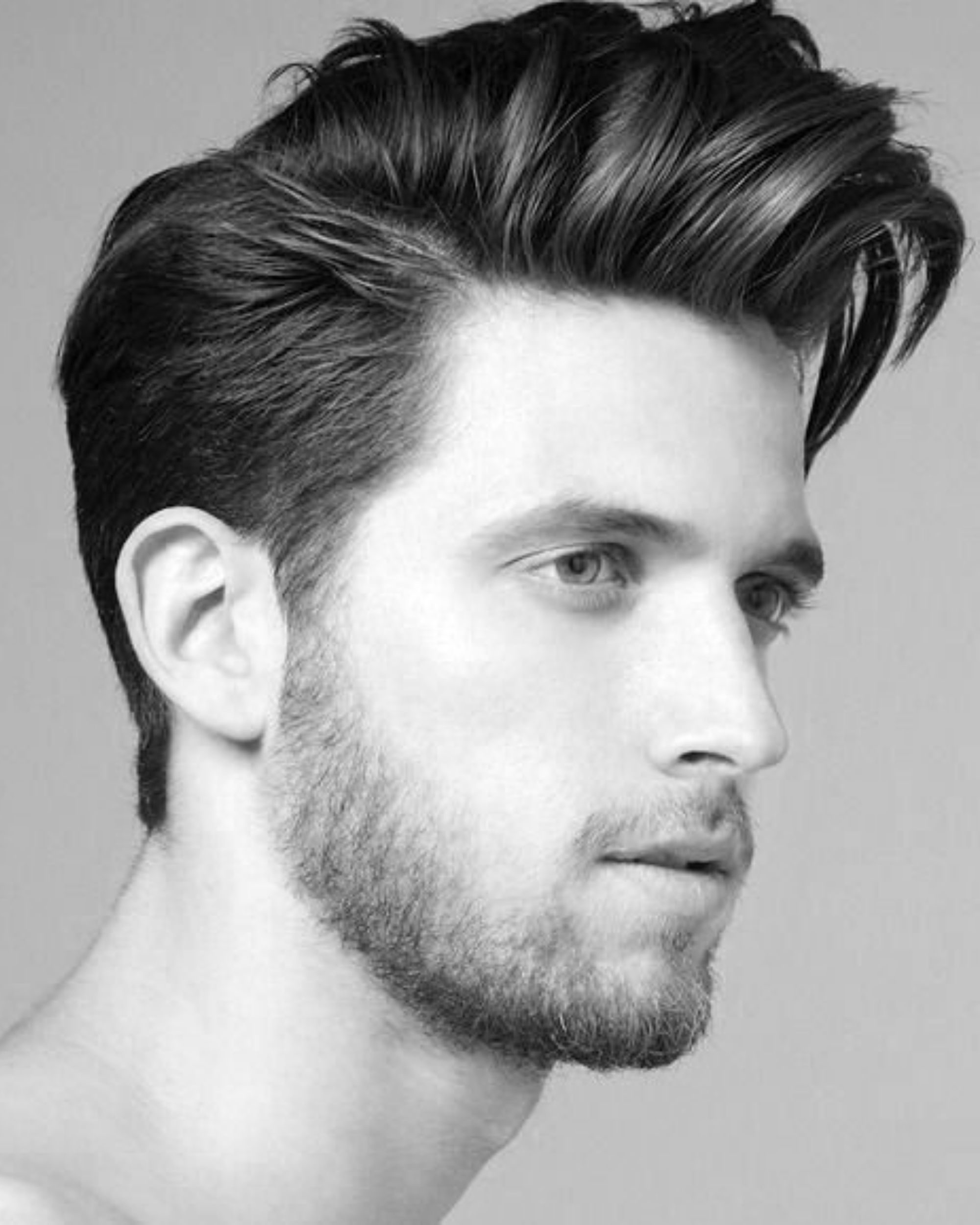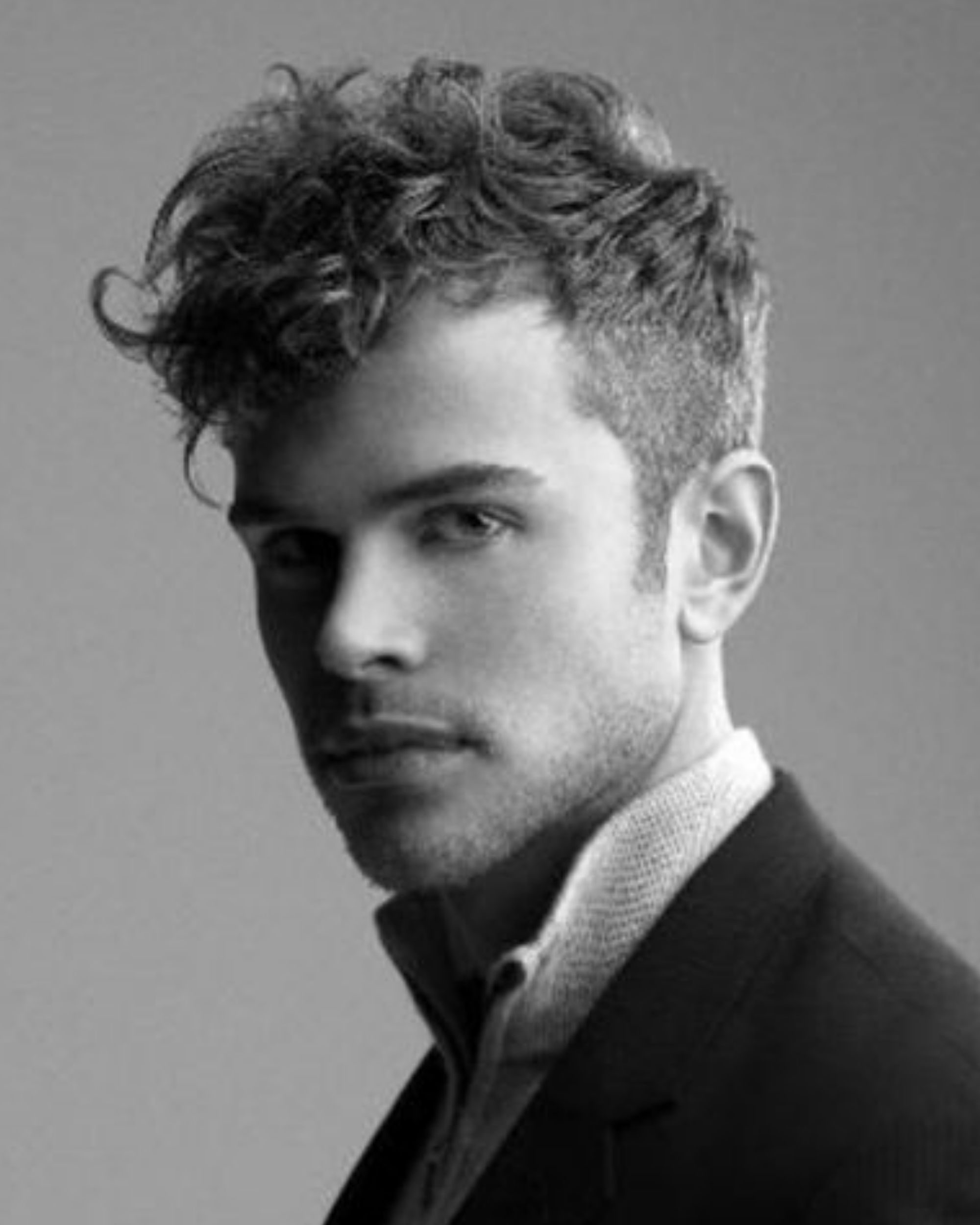 Short hairstyles remain the most popular choice among men today. Some experts believe that short haircuts will never lose popularity. Men with neatly styled short hair look not only stylish but also courageous, and sexy.
Short haircuts are universal in everyday life. With them, you can safely go to hard physical work or training and not be afraid that the curls will hang over your eyes and interfere with your view. Moreover, hairstyles for short hair are suitable for absolutely any style of clothing, they are worn by actors and ordinary workers.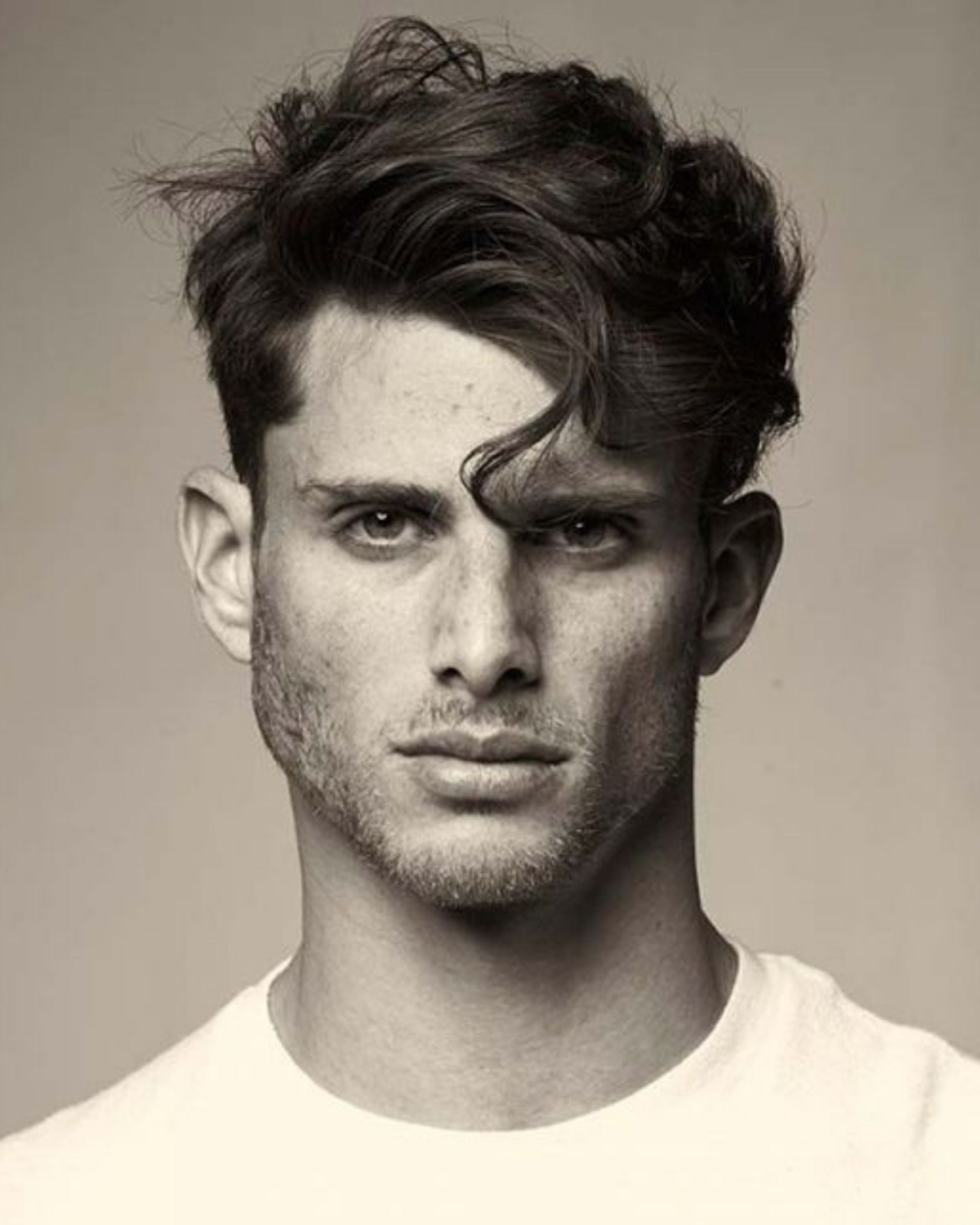 Today, there are a huge number of hairstyles and haircuts for short hair. Hairdressers and stylists are constantly experimenting with the length and shape of the bangs, the shape of the temples, or parting, which allows you to choose the best hairstyle for absolutely every man.
It is believed that stylish short hairstyles, whether for men or women, rejuvenate the face and emphasize its winning features. It also allows you to radically change the image of absolutely any person.
Kinds
All varieties of men's hairstyles for short hair can be divided into classic, sports, fighting, military, grunge, and hipster. Each of these groups is suitable for a certain type of activity, interests, and character of a man.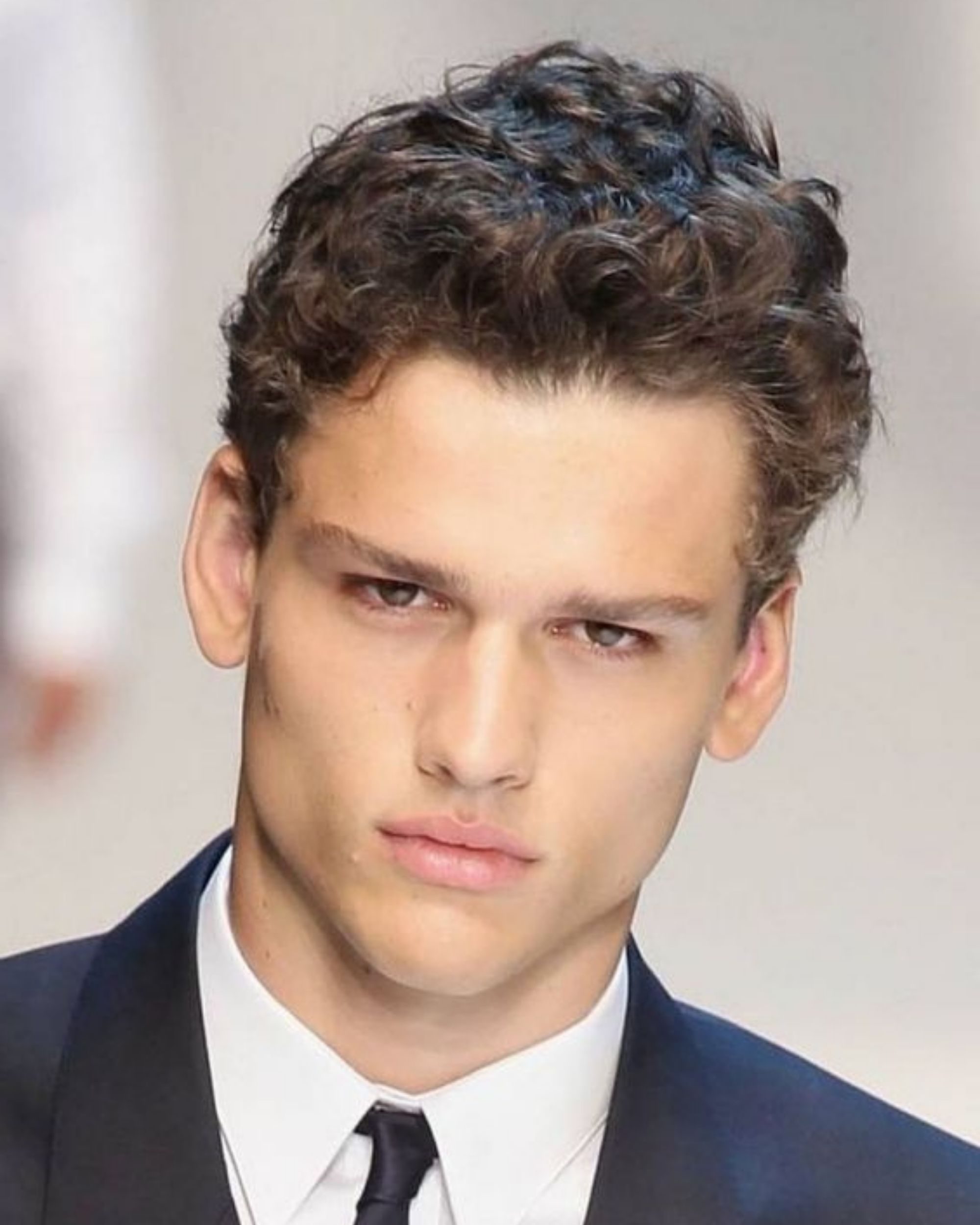 Classic
These options are suitable for men who prefer versatile and time-tested haircut options that will never go out of style and will look equally appropriate in any situation, be it a business meeting or a party.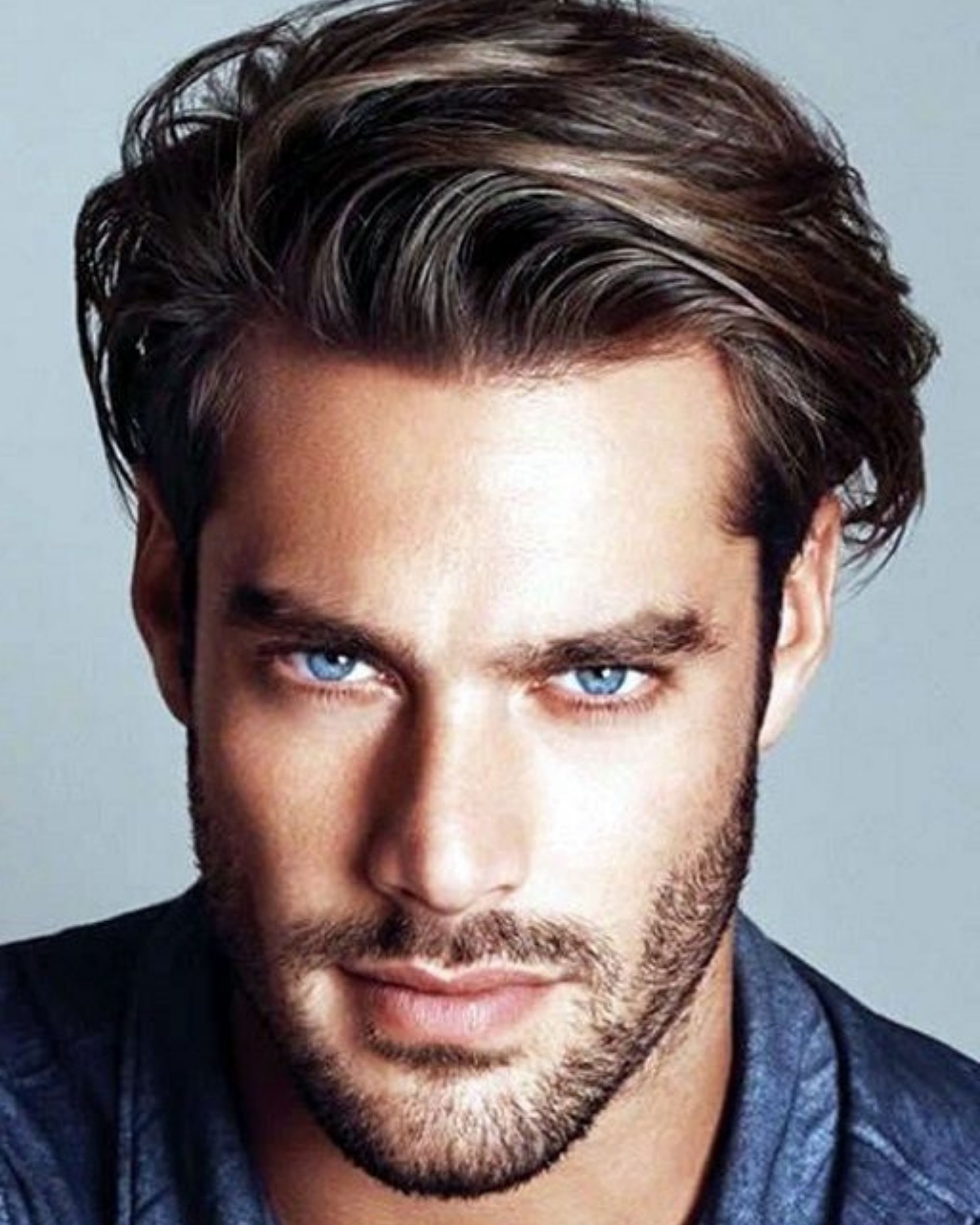 "Boxing". This variety is considered one of the most common men's haircuts today. It assumes approximately the same length of hair throughout the head but is slightly reduced at the temples and nape and increased at the crown.
The haircut is so-called because it was previously used exclusively by weightlifters and boxers.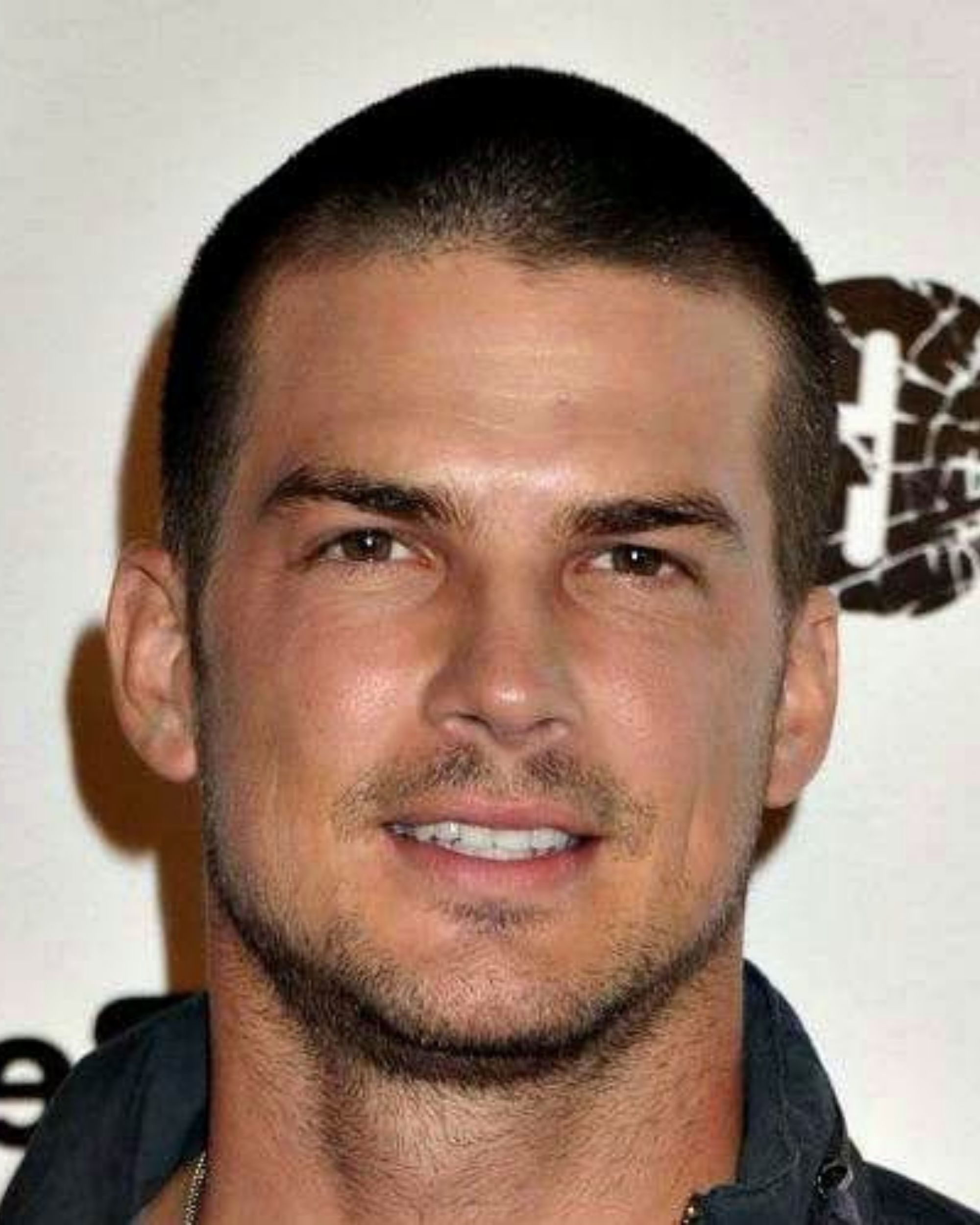 "Halfbox". Another common option is an almost identical boxing haircut, but with even greater length at the crown and crown.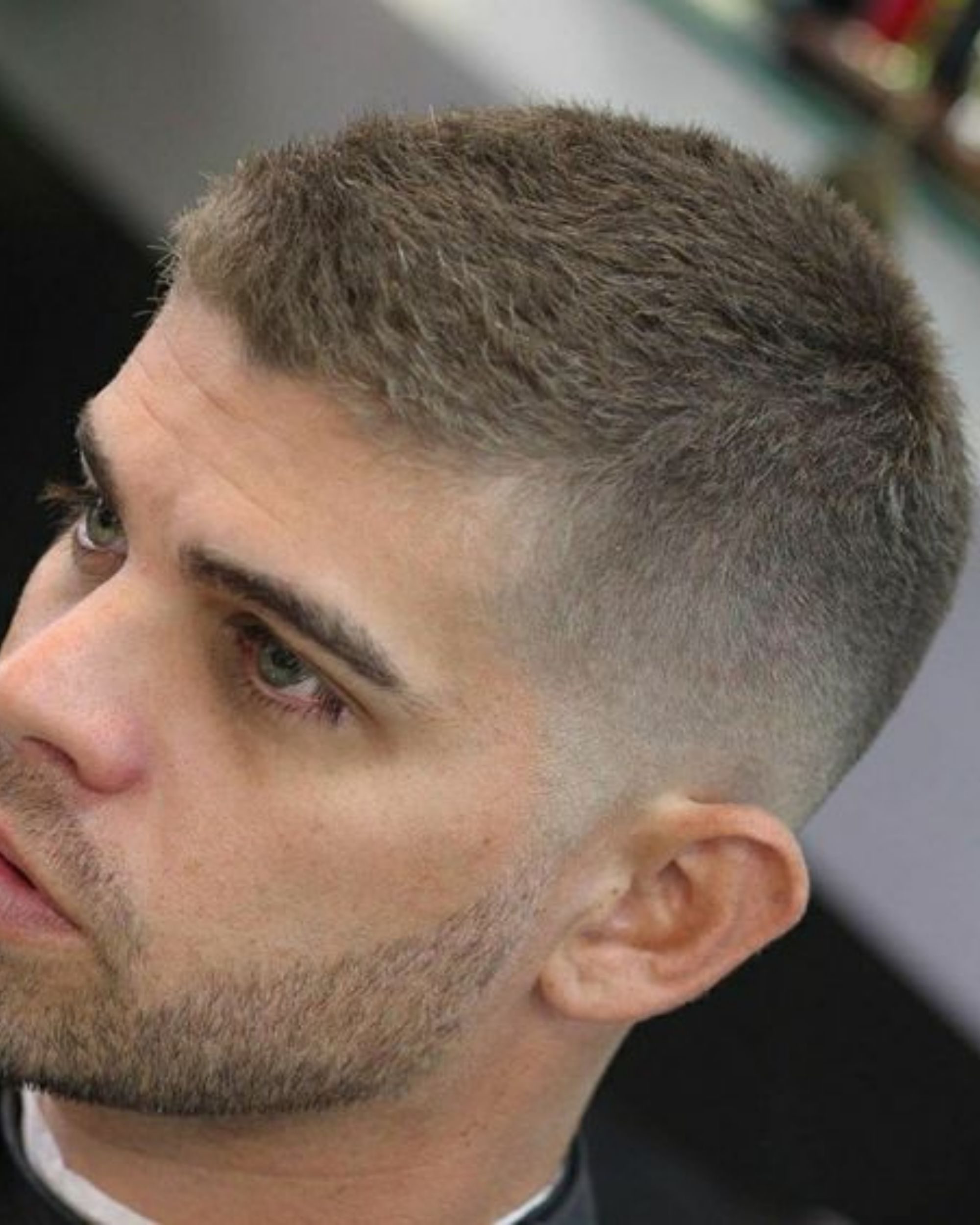 "Canadian". A standard example of a Canadian haircut is a shaved nape, short temples with a smooth transition to the crown, elongated hair on top, combed back, or to one side.
"British". The haircut is very similar to the "Canadian", the difference here is precisely in the execution technique. So, for example, if in the "Canadian" the hair at the back is most often shaved, then in the "British" the back of the head is processed with scissors. In addition, the "British" does not allow negligence in the image – these are always clear parting lines and borders of the bangs, unlike the "Canadian", where protruding strands and sloppy sloppiness are not uncommon.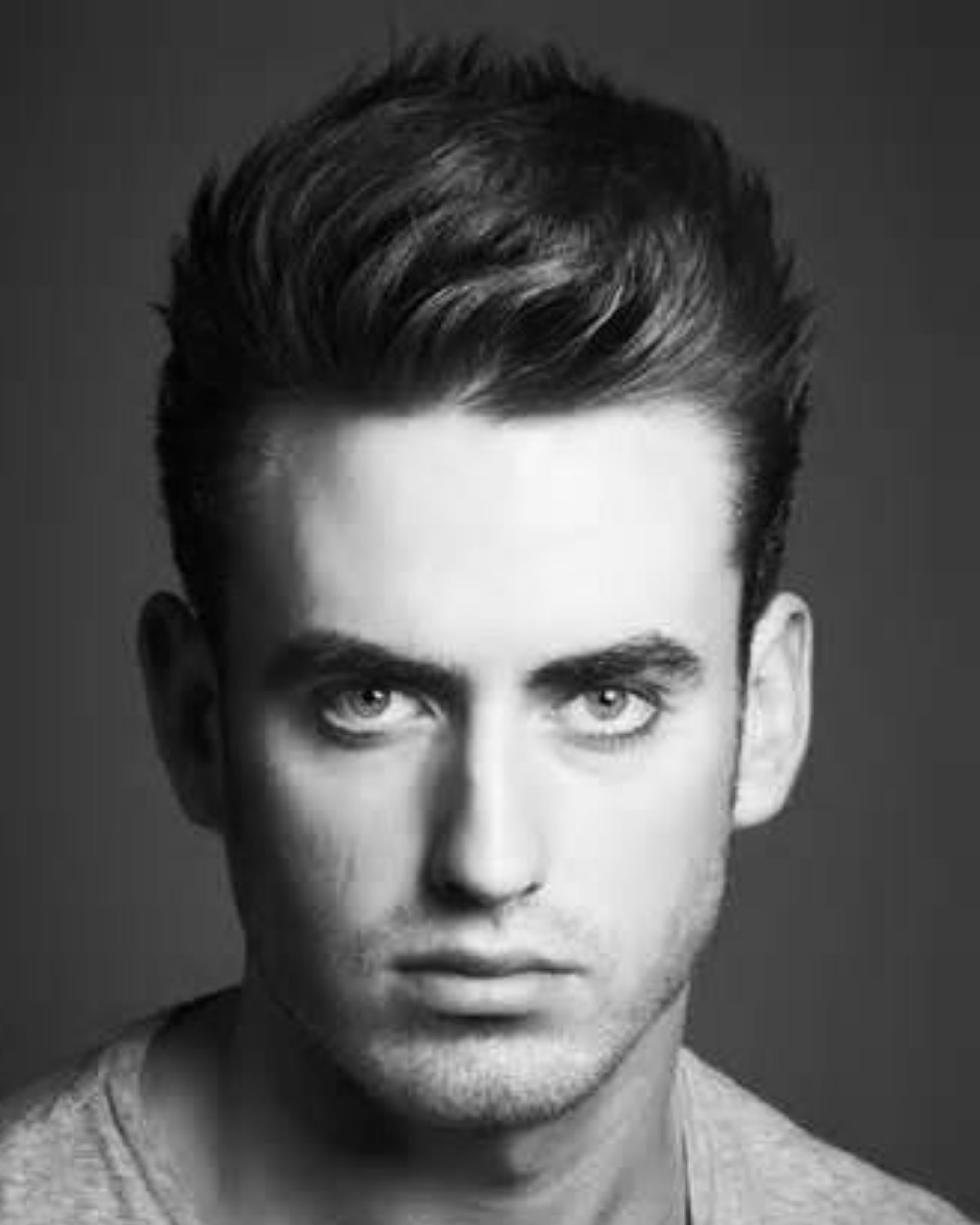 "Polka". It resembles a half-box haircut, but the polka is characterized by a large length of hair at the temples and the back of the head. Polka hair can be both raised and combed to one side.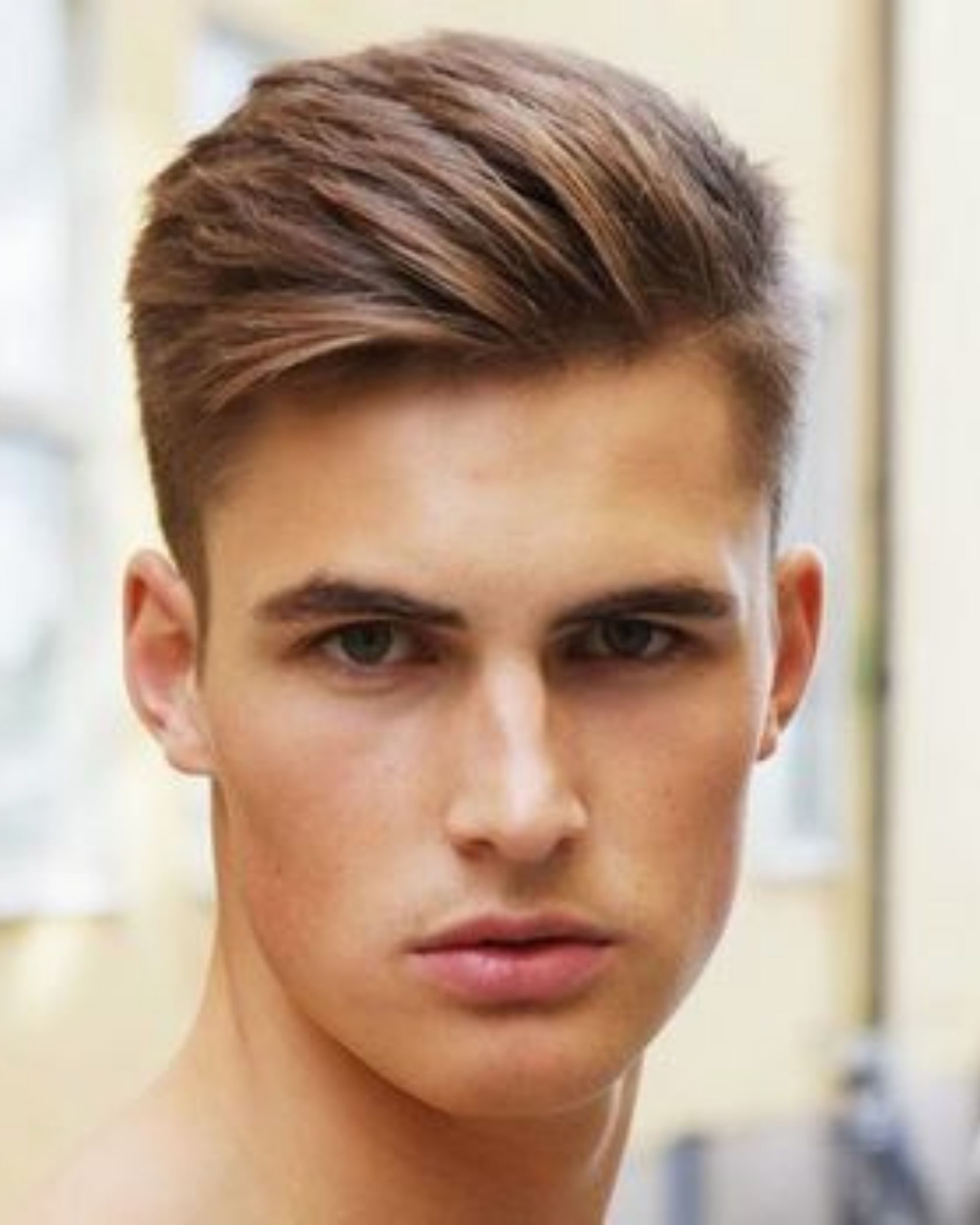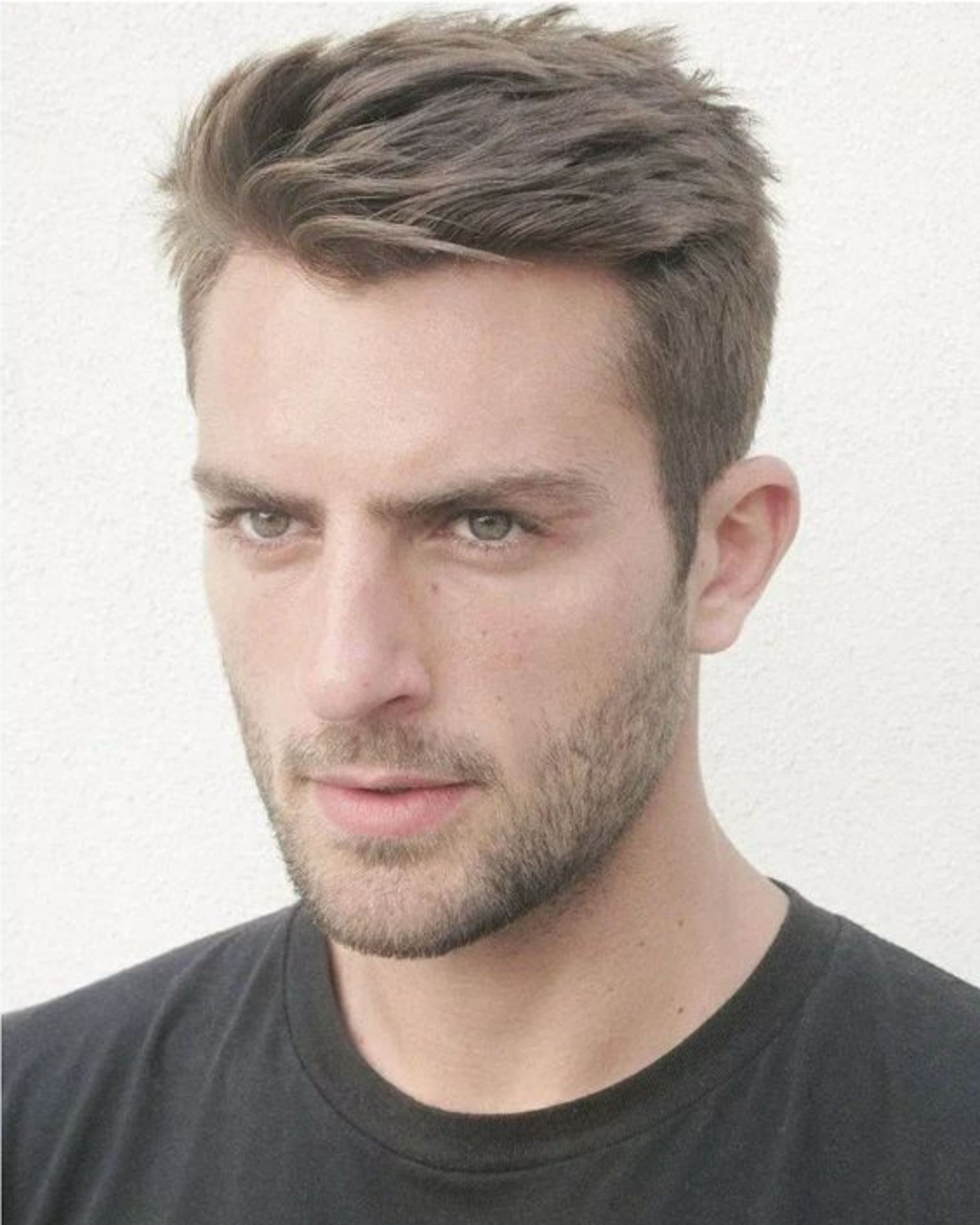 Sports
Sports haircuts include all varieties of short hairstyles for a typewriter, where the hair is slightly longer on top and short at the temples and back of the head. These haircuts are considered ideal for men who play sports or lead an active lifestyle. Hair in such a haircut does not require frequent washing, slowly gets dirty, and does not interfere with the air exchange of the scalp.
These haircuts include:
"Undercut". This type of haircut is very popular among football players. Of the popular stars of this sport, even Ronaldo wears it. The peculiarity of the "undercut" is ultra-short temples, a short shaved nape, and a raised crown.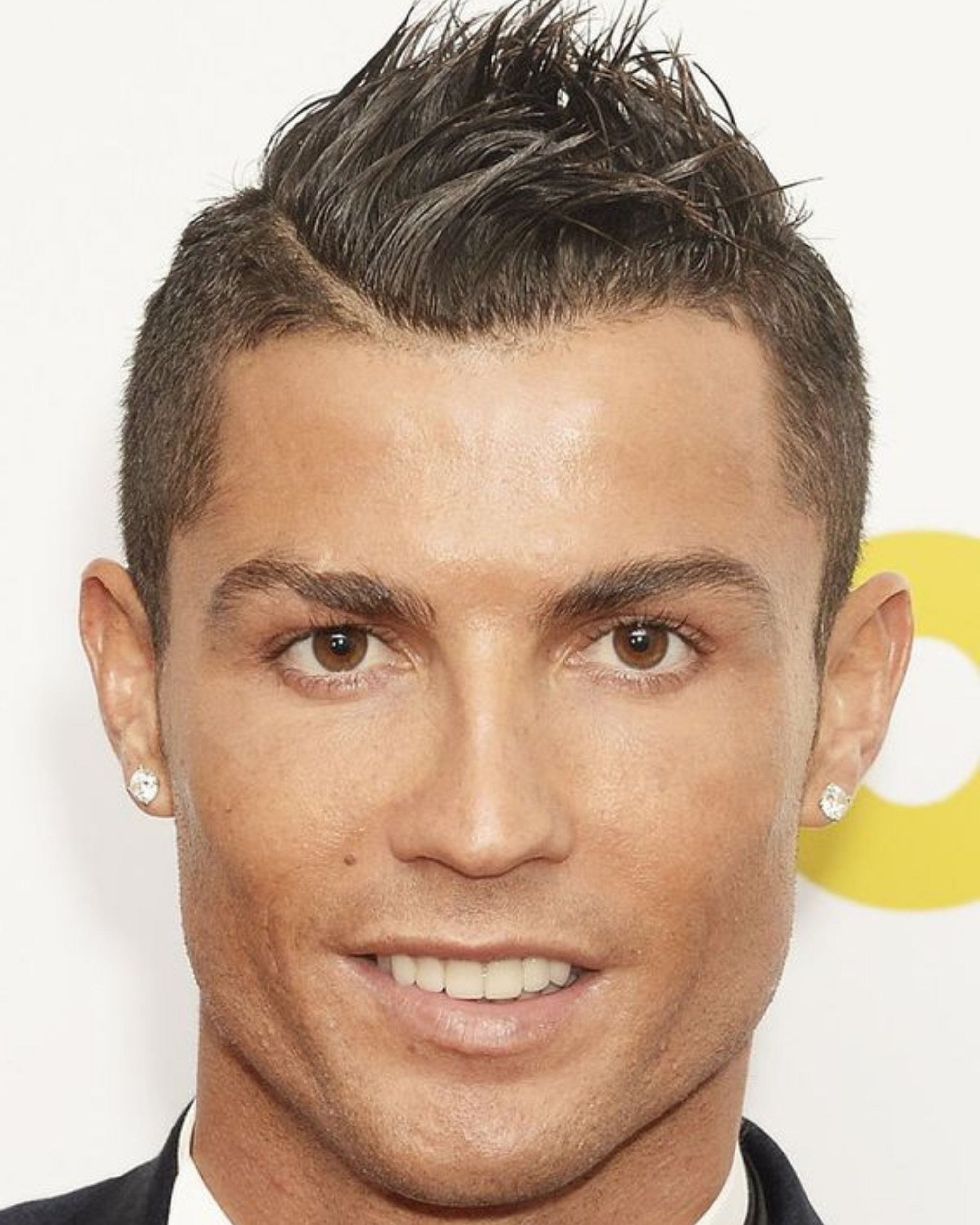 "Boxing" and "half-boxing" – these haircuts originally belonged specifically to the fighting type haircuts, and then they began to actively take root in the daily life of modern men.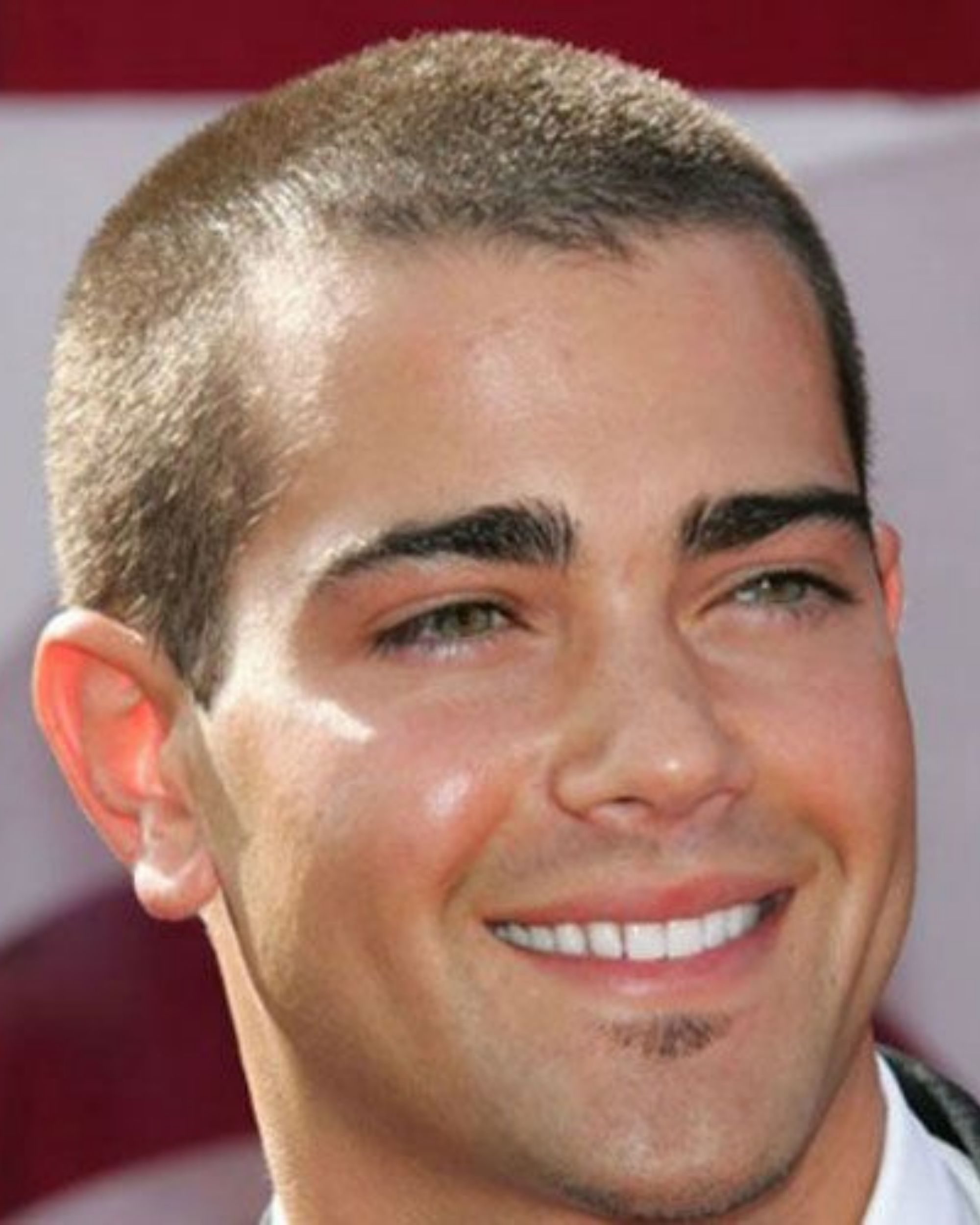 "Under zero". A haircut of this type involves ultra-short hair (or its complete absence) with a length of up to 0.5-1 cm on all sides of the head.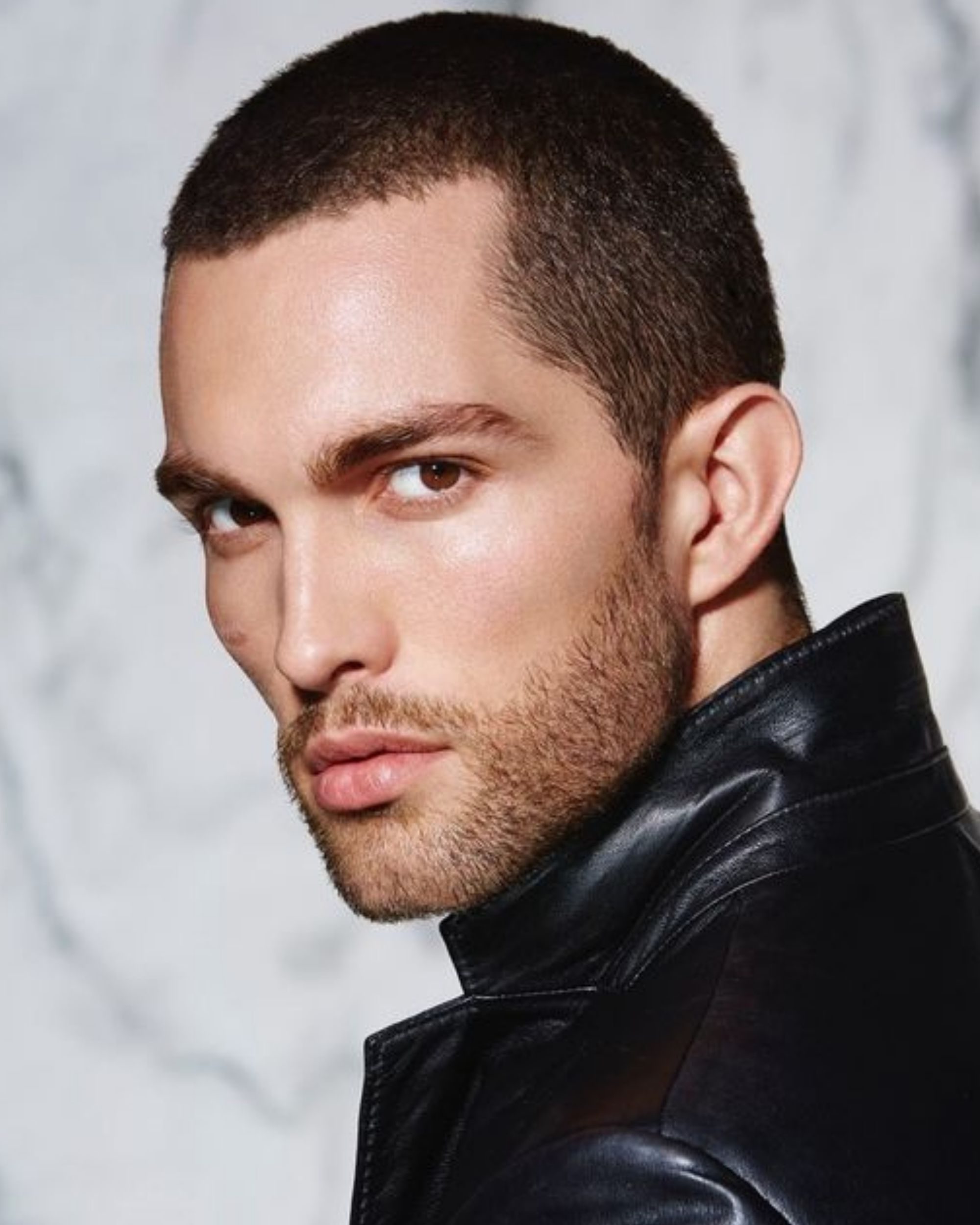 "Tennis". Hairdressers usually advise this type of haircut for men with unruly and coarse hair. "Tennis" implies a smooth transition, short temples, as well as a slightly elongated crown with raised or laid-back hair.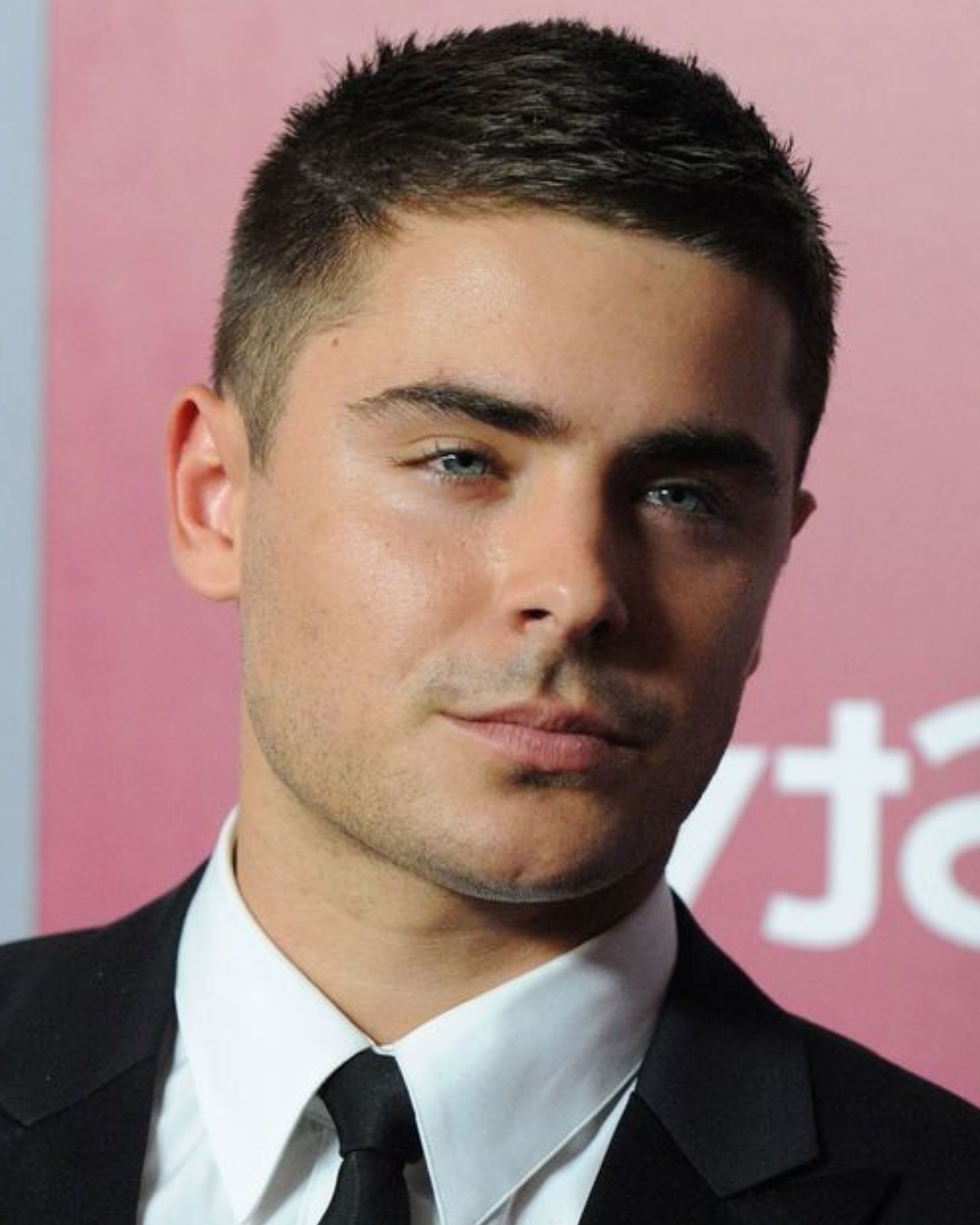 Hedgehog". Great for men with creative minds. It features a smooth transition, as well as short hair raised with clearly defined tips. The advantage of this haircut is that it does not require any special styling.
It is enough just to dishevel and slightly lift the hair with the help of styling products – slovenliness and asymmetry for this haircut will only be a plus.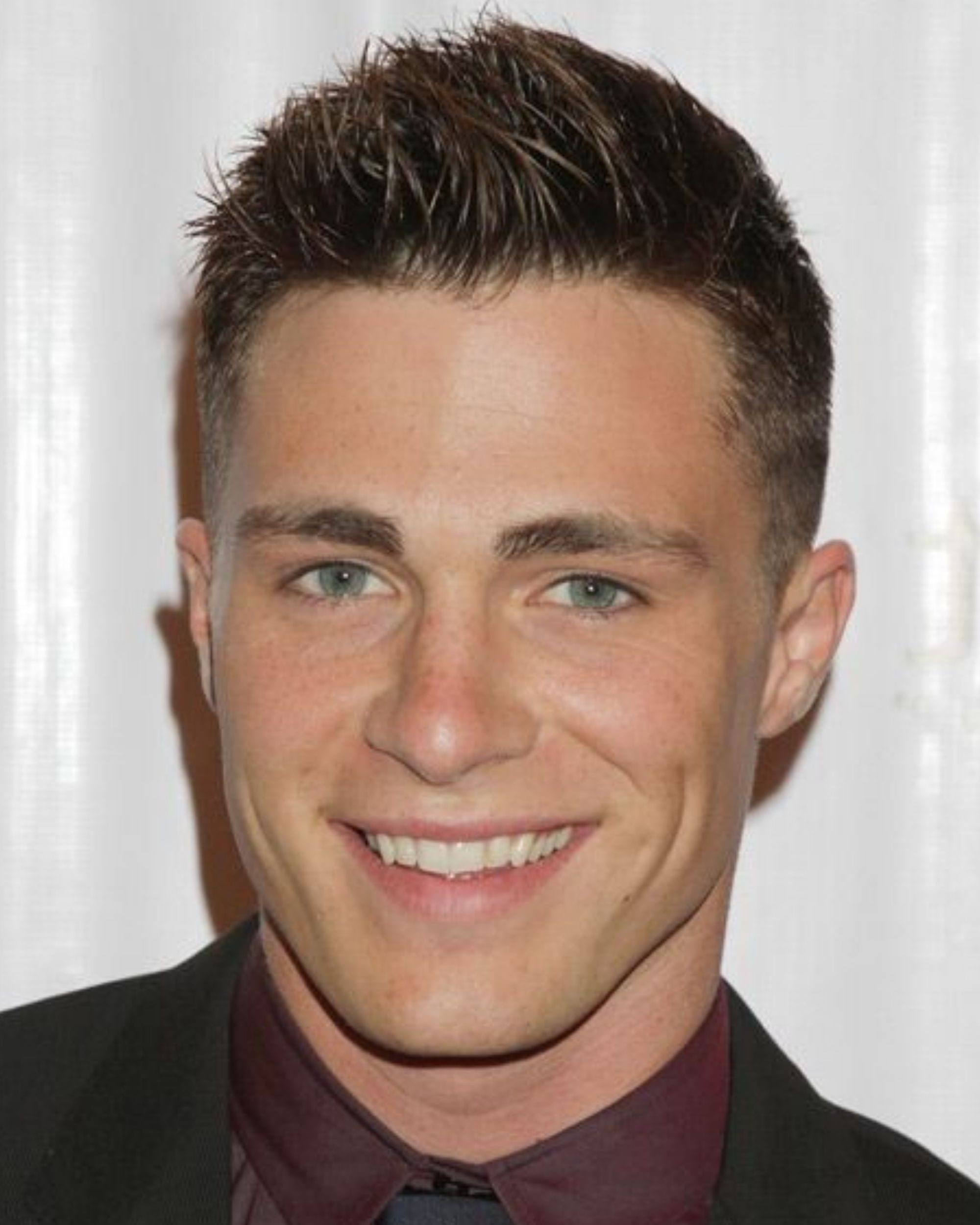 Fighting
Fighter haircuts are ideal for men who want to emphasize their strength, confidence, charisma, and even aggression. Hairdressers advise using them for those men who are engaged in martial arts – boxing, karate, taekwondo, judo, aikido, and others.
Among the most common fighting haircuts are the following.
"Caesar". An excellent haircut option for men seeking to show their unshakable willpower. It is characterized by short temples (possibly with shaved stripes), an evenly shaved nape, and a slightly elongated crown with a very clear and even line of short bangs.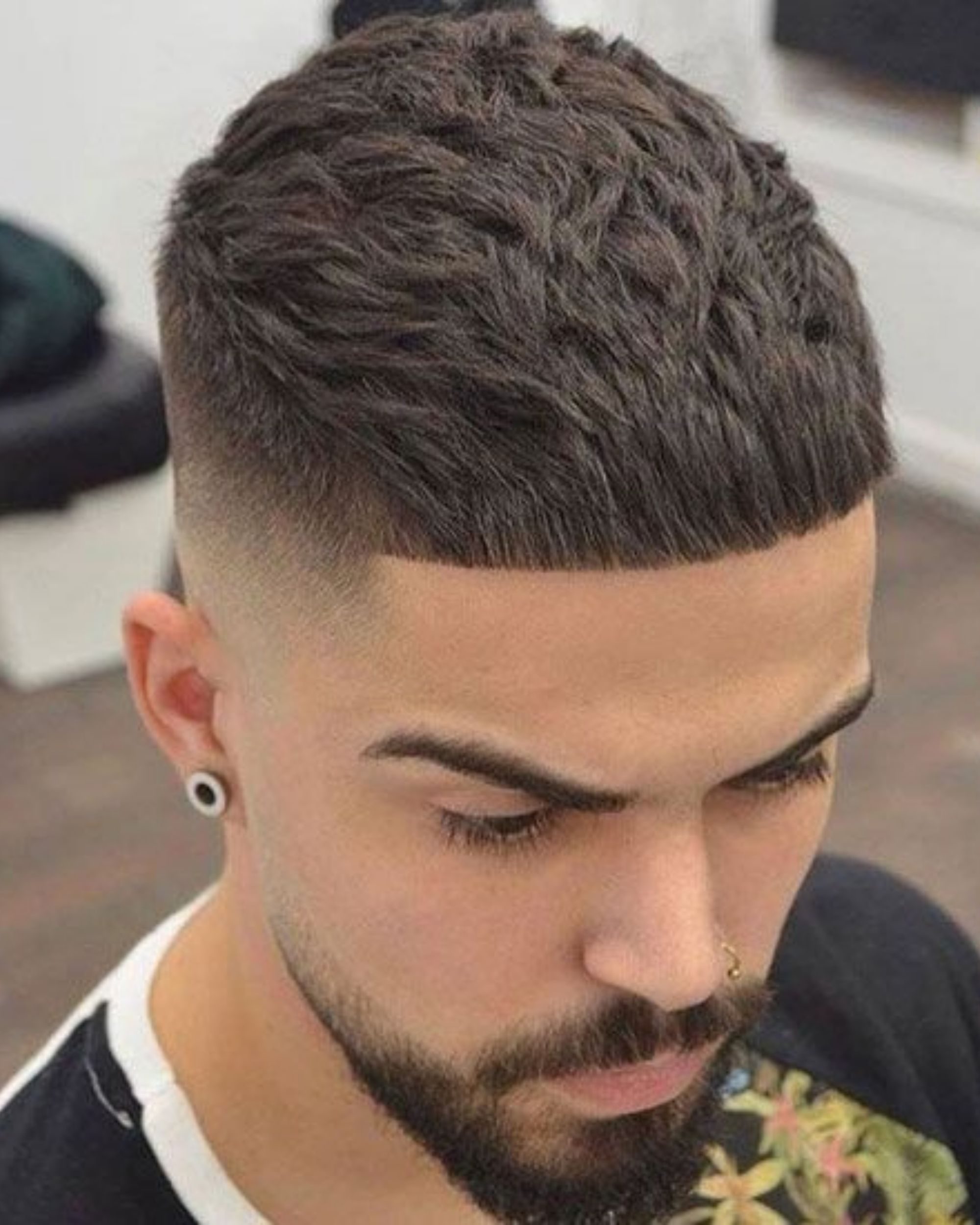 "Princeton". This haircut was worn back in the 30s of the twentieth century by students of one of the oldest private educational institutions in the United States – Princeton University. The haircut is distinguished by a short hair length on the crown – from 2.5 to 5 cm, with a smooth transition of length to the temples and the back of the head.