We are used to the fact that older women look almost the same. Of course, a lot of factors contribute to this, but a woman always looks well-groomed and, if possible, stylish. Let's look at examples of haircuts for women 60+ who try to keep up with fashion no matter what.
A haircut in old age must meet at least 3 requirements:
Be easy to style;
Correct appearance;
Fit hair and enhance it.
Women's hair after 40-50 years begins to thin and thin, and not just lose its native pigment. Therefore, if possible, choose a new haircut that would suit thin hair and make it visually denser and thicker. For these purposes, all pixie options, bob haircuts of different lengths, multi-layered haircuts, and classic bob haircuts are well suited.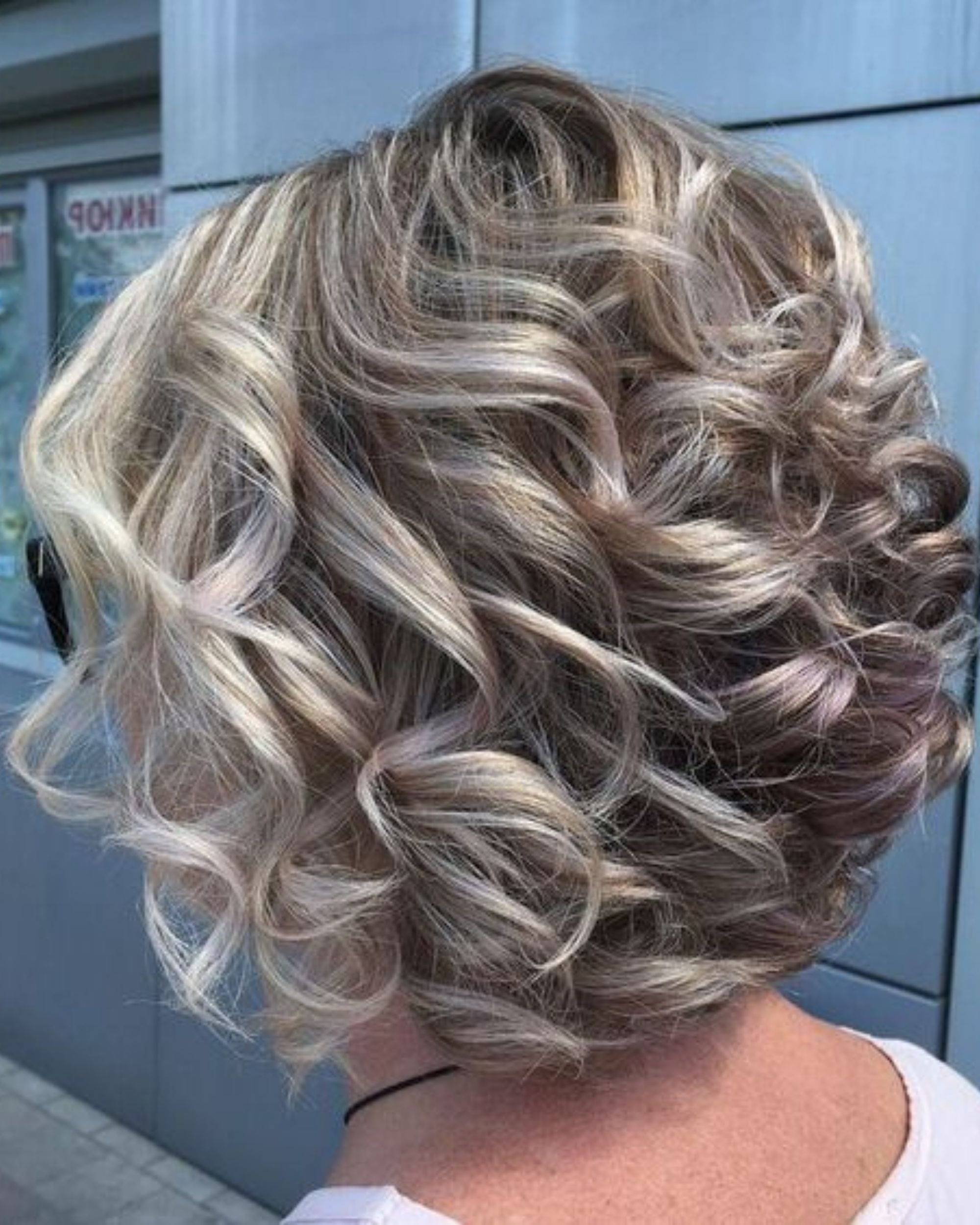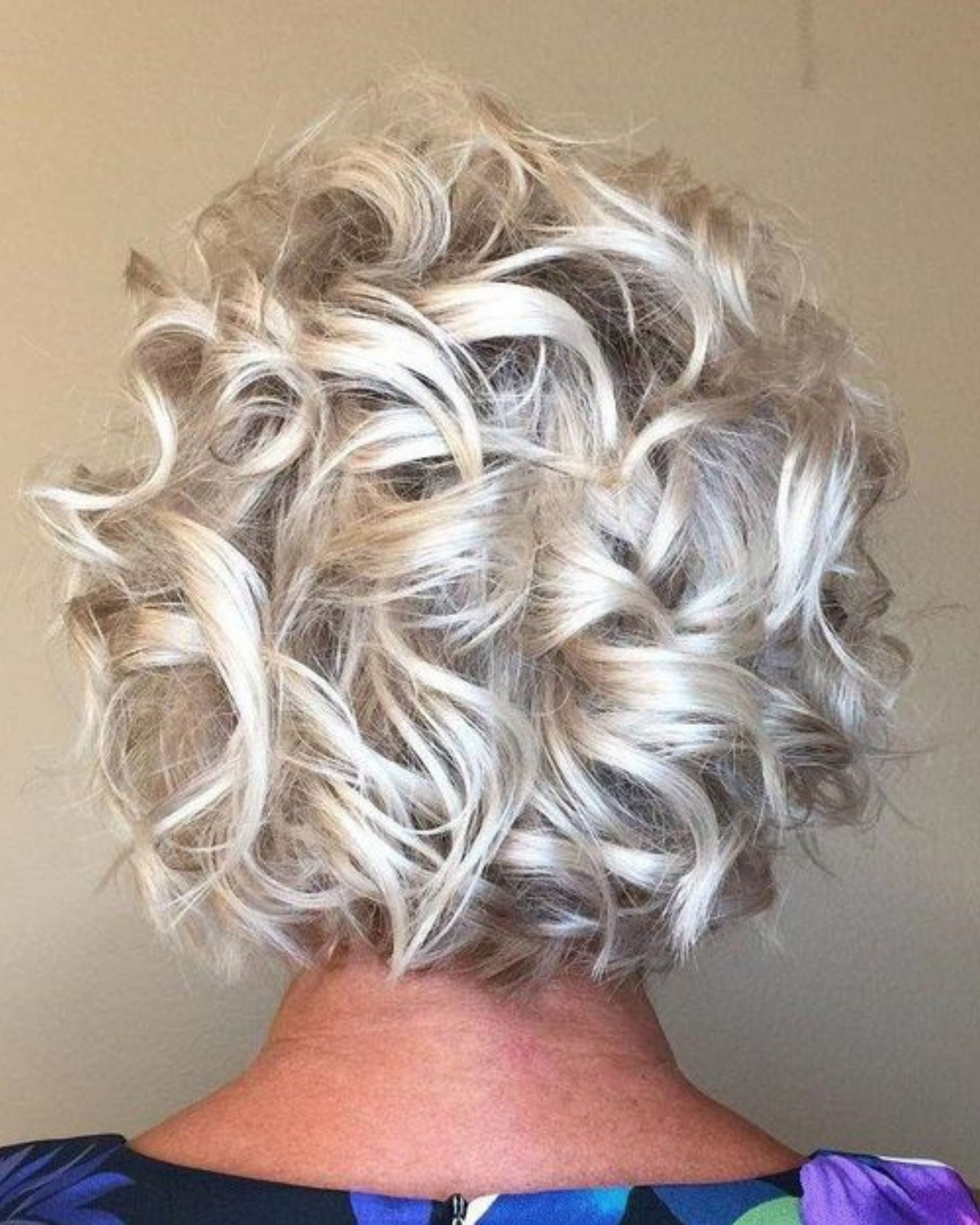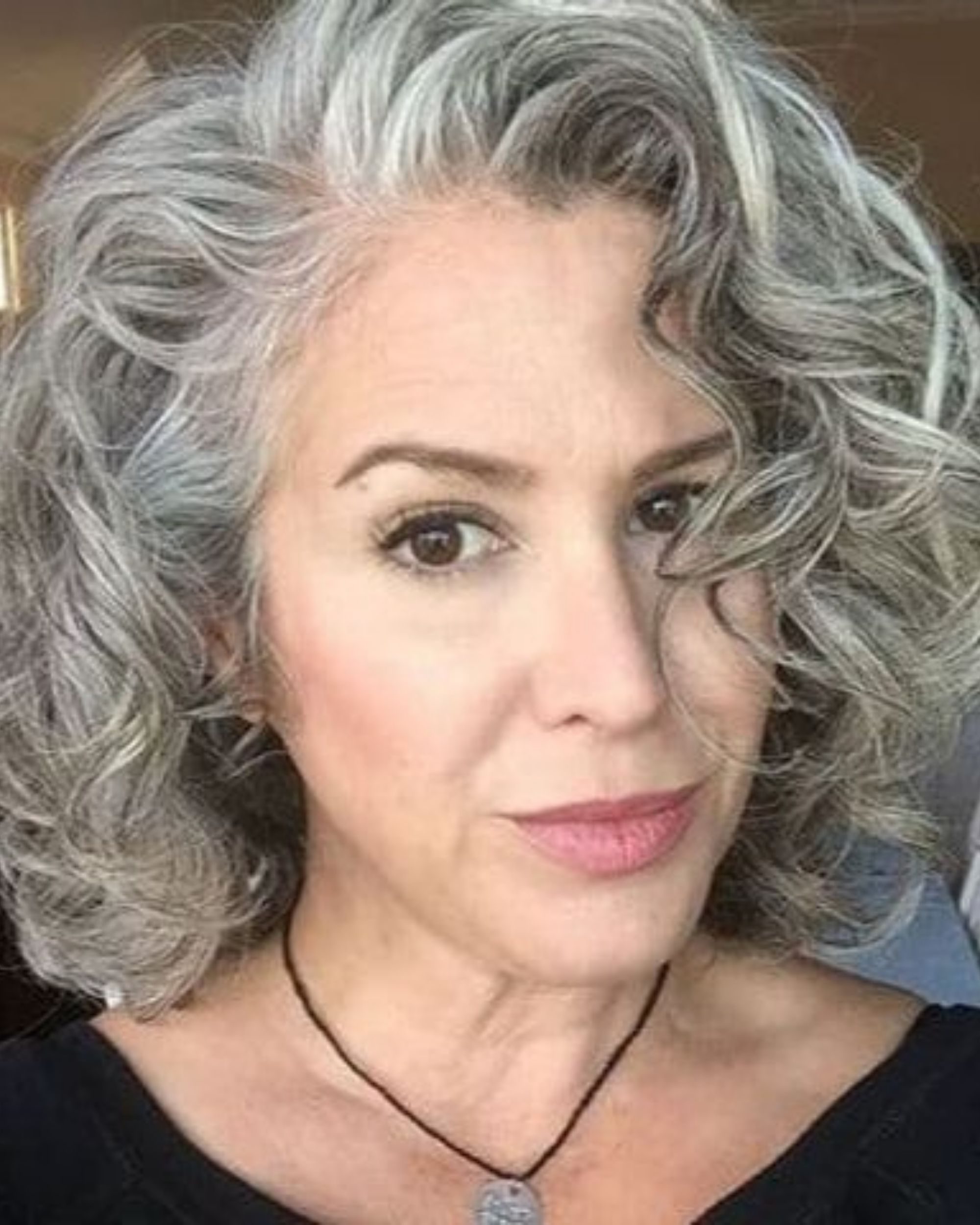 Now the trend is the shade of natural gray hair, women no longer tend to paint over it completely. But so that gray hair is not too brittle and dry, do not forget to use moisturizing and nourishing balms and hair serums.
Medium-length hair is good because it can be stabbed into a stylish hairstyle if desired, for example, as in the photo below. This is the current option!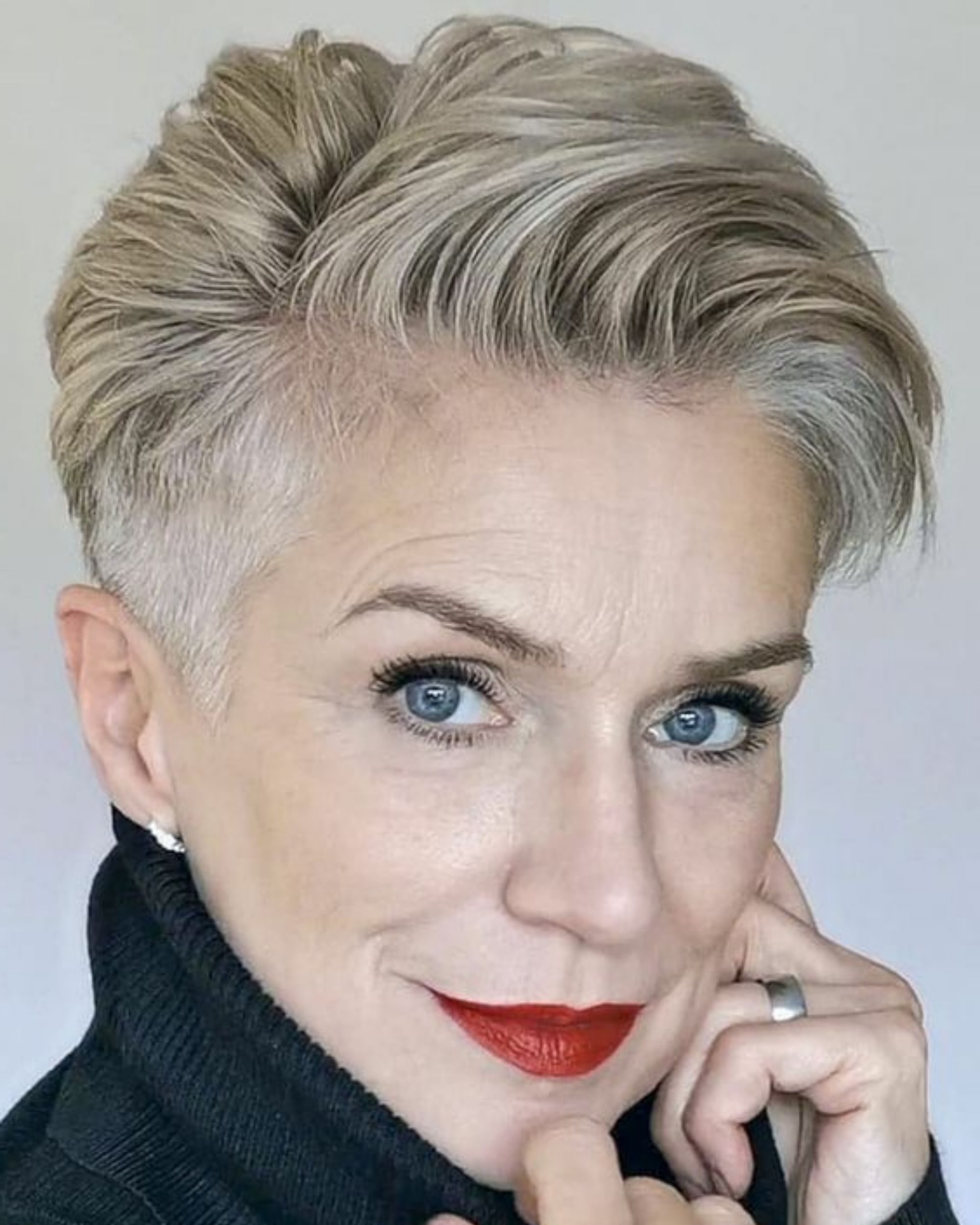 A bob haircut with a slight asymmetry of the cut has a truly rejuvenating effect. And light styling in waves is also fashionable.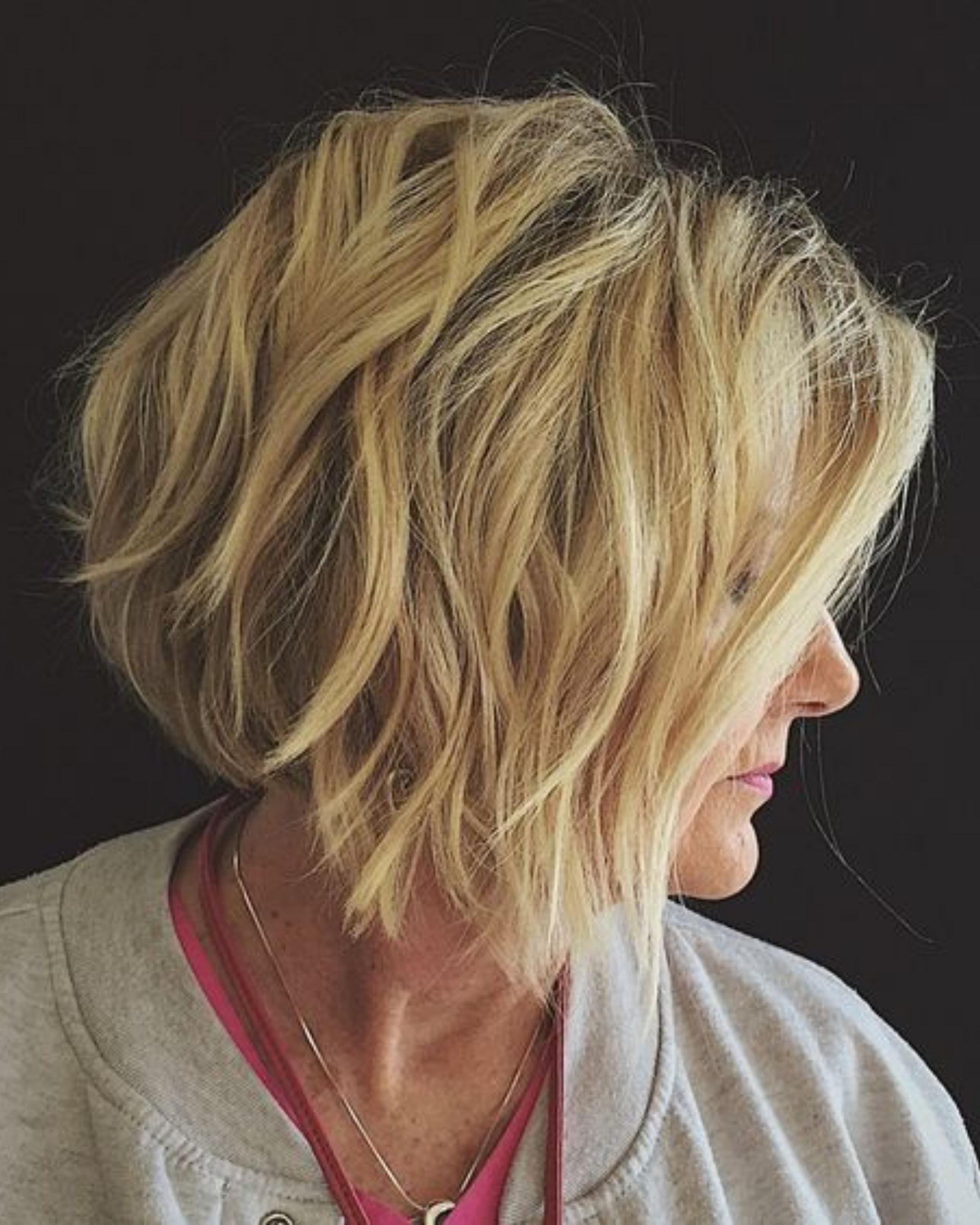 Many women over 50 prefer to wear short haircuts. If you are one of them, then choose this pixie option. The hair at the top adds volume to the hairstyle, and the elongated temporal part with bangs looks bold in a good way.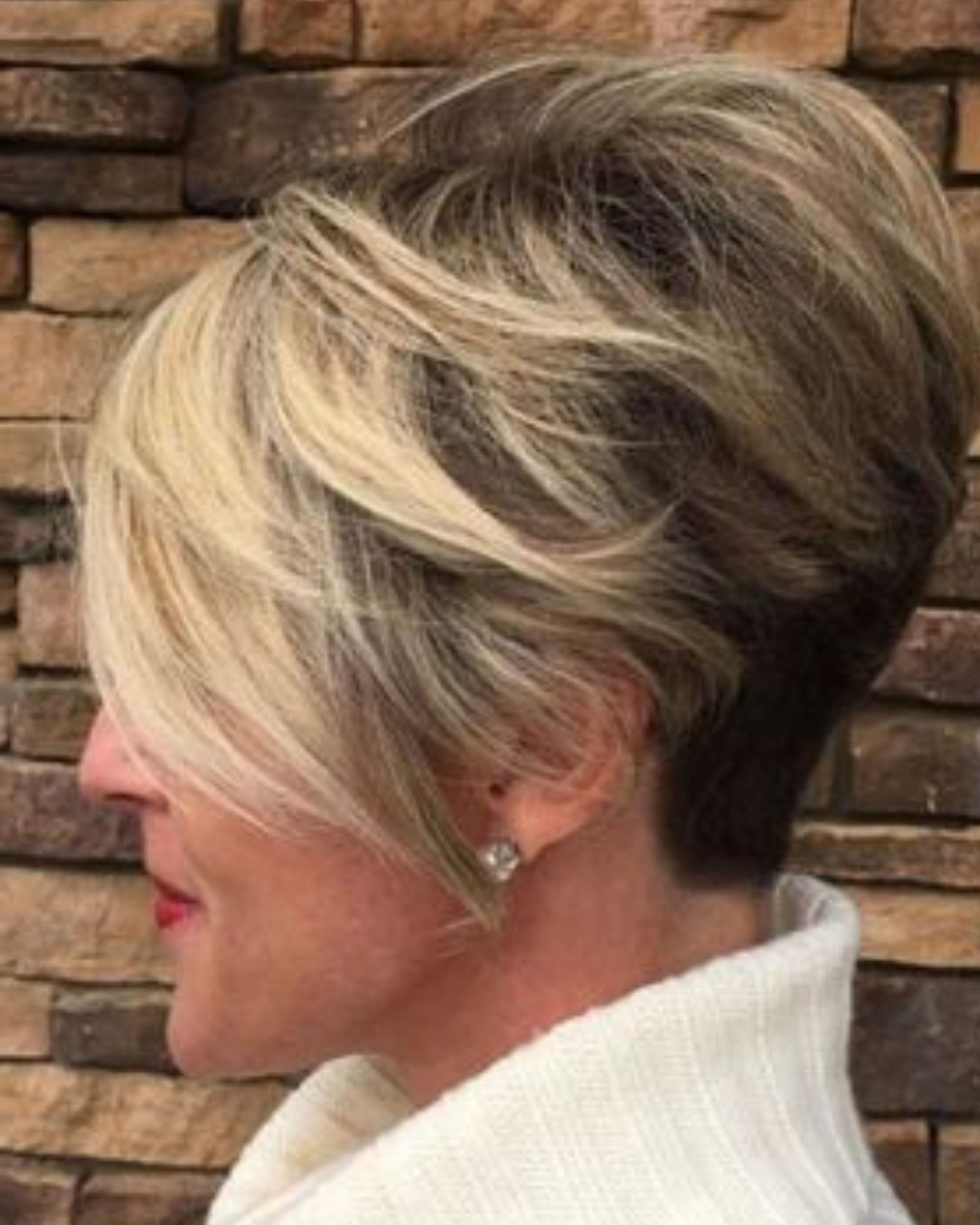 If you choose a long bob with asymmetry, ask the master to make the back of the hair with layered strands. So you add volume and density to your hair, and styling your hair will not be difficult.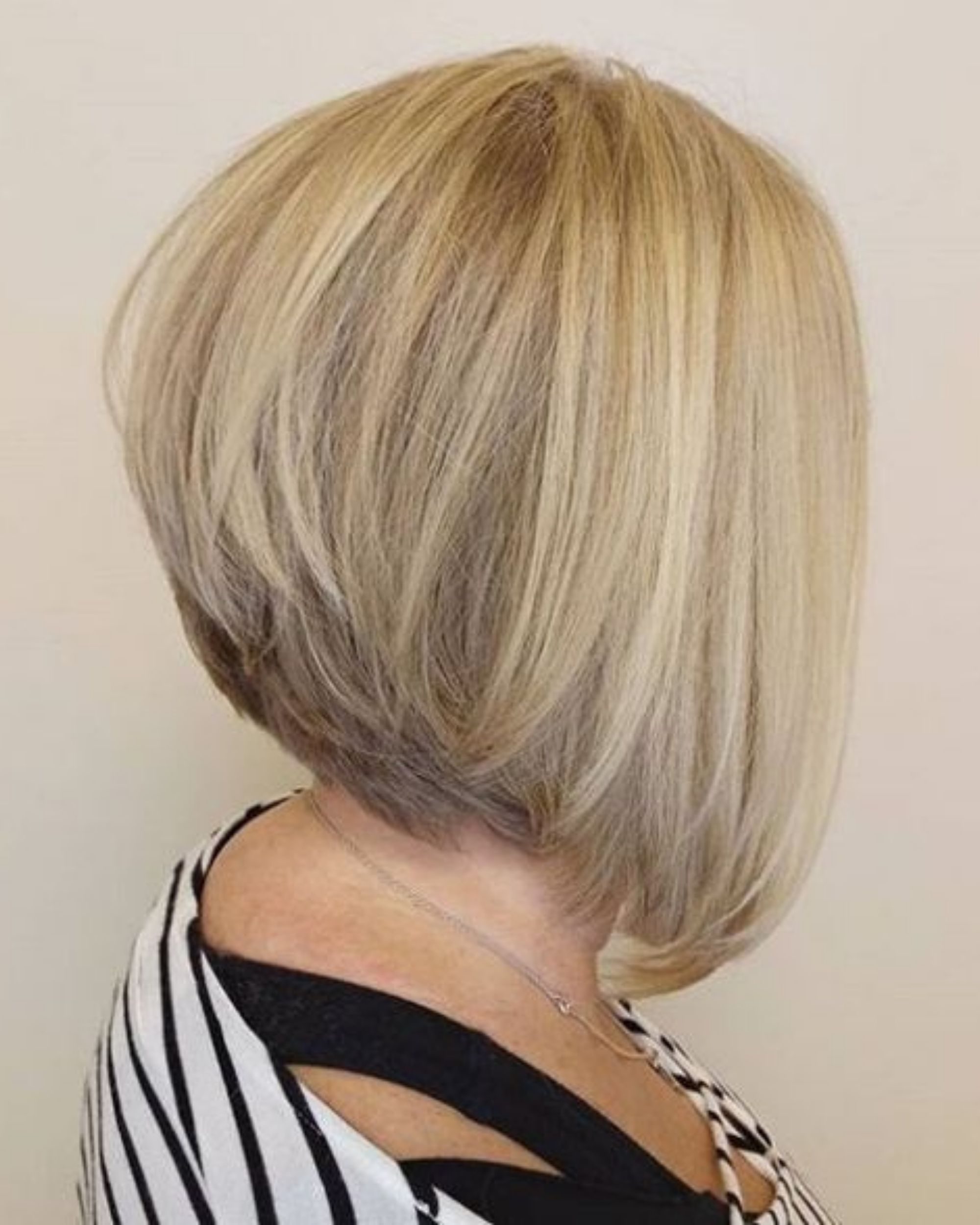 Fine hair of medium thickness needs to be given texture and structure to make the hairstyle look better. A layered haircut is the best option for such hair. The average length at the same time will allow you to style your hair in different ways: you can leave them straight or make light waves.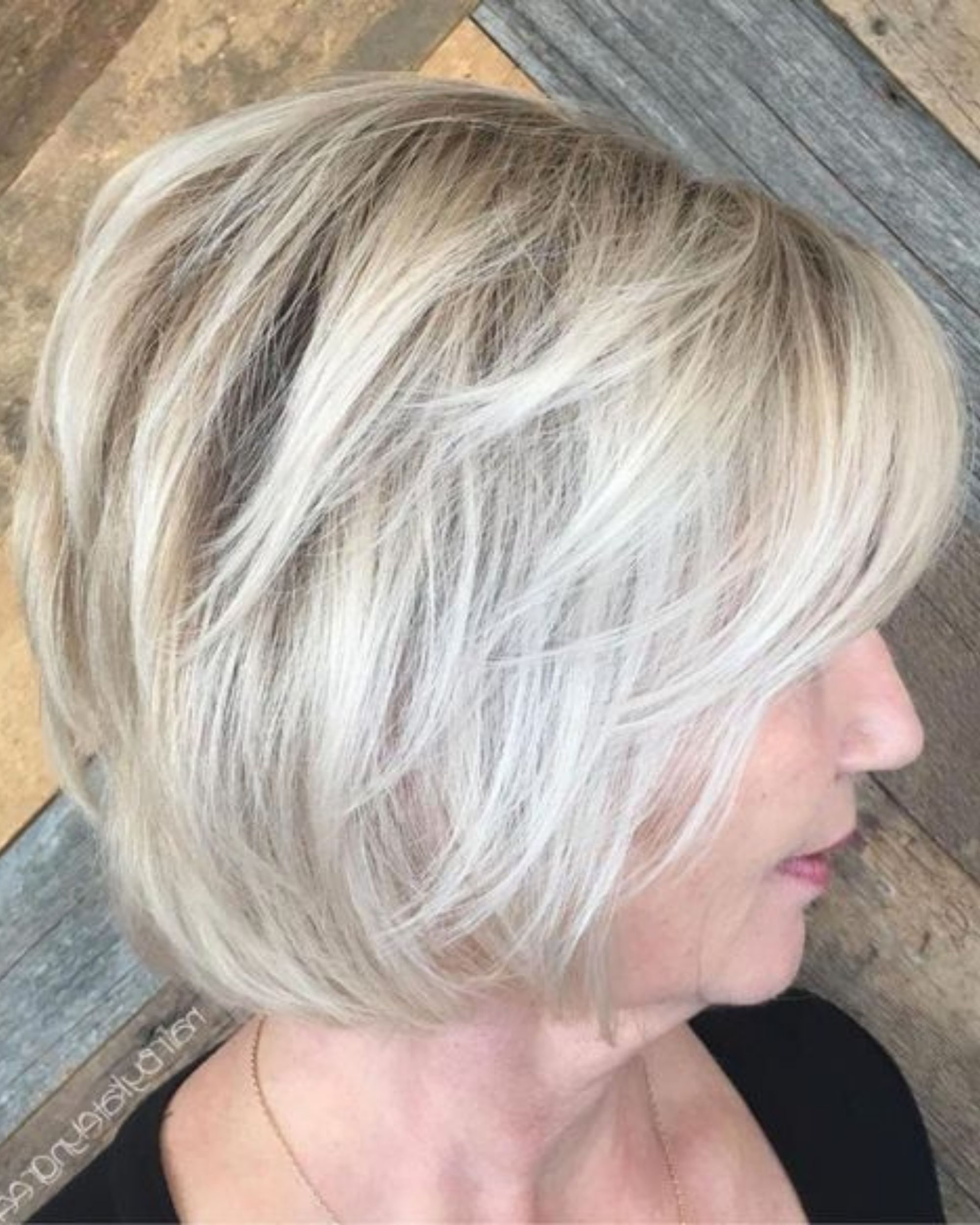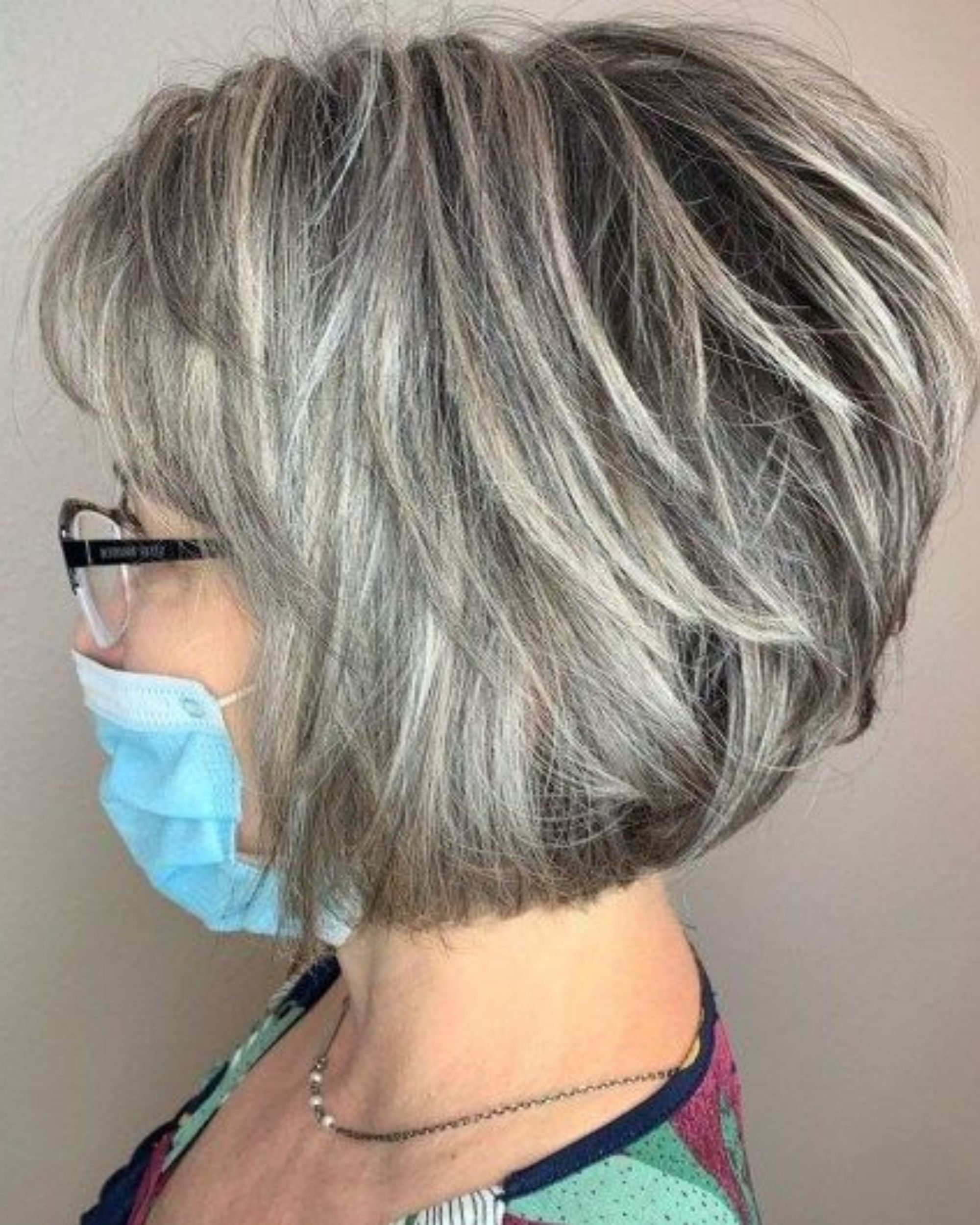 Long-hair lovers who want to liven up and refresh their haircut will definitely love the layered haircut option. This hairstyle perfectly rejuvenates and looks expensive.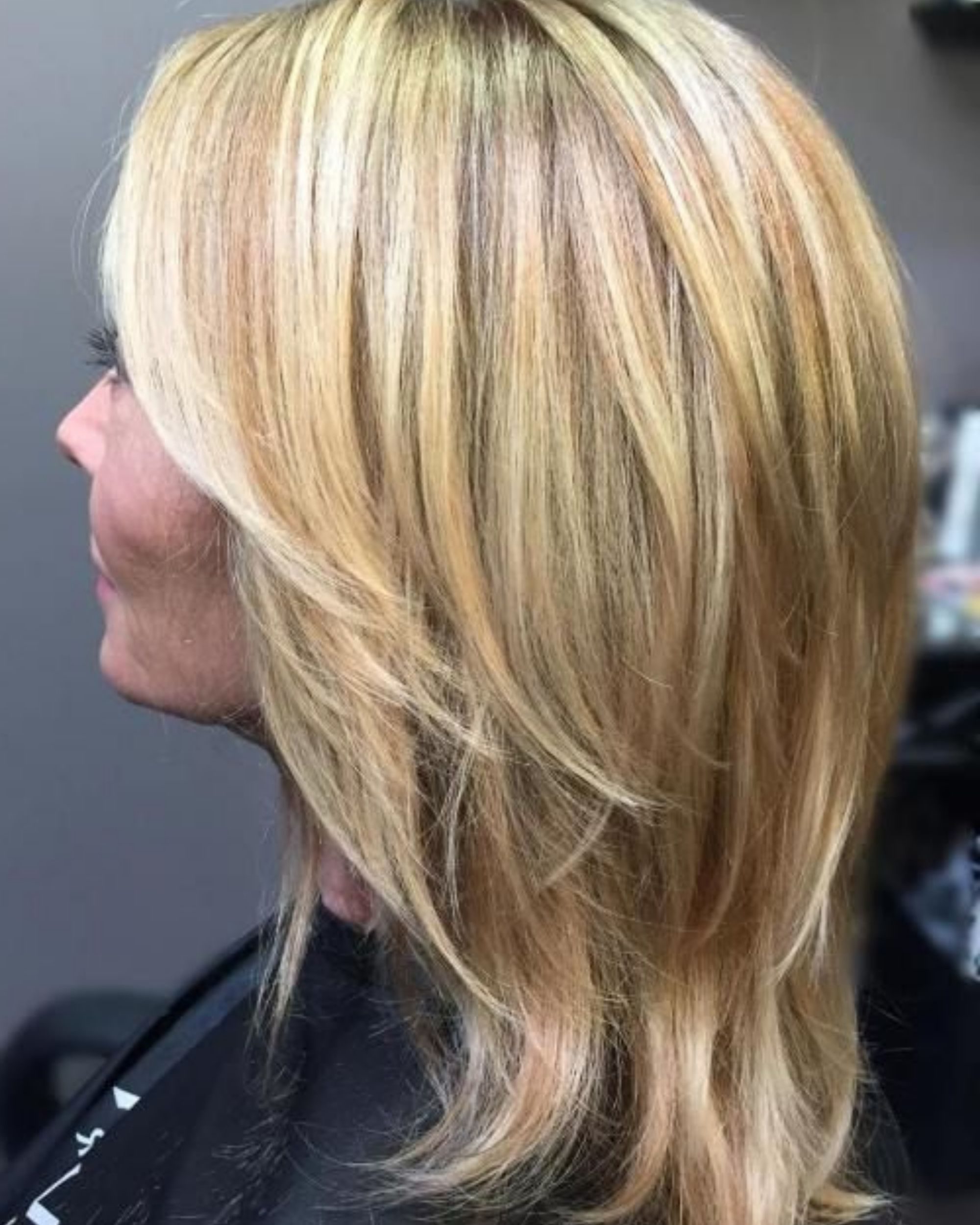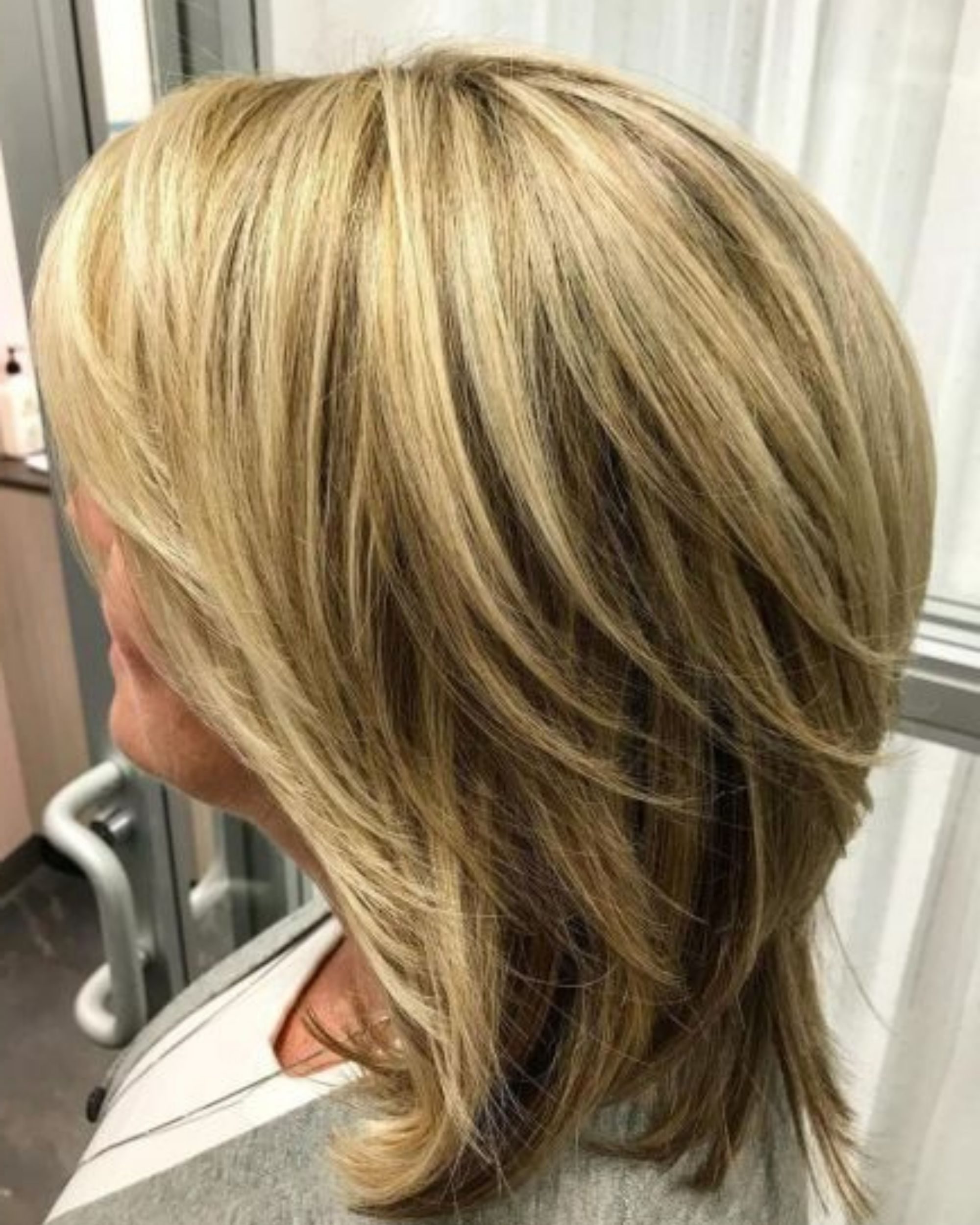 Sometimes medium length is the best solution for those whose hair has become too dry and brittle. A short bob or an elongated pixie will come in handy. And these haircuts look very noble!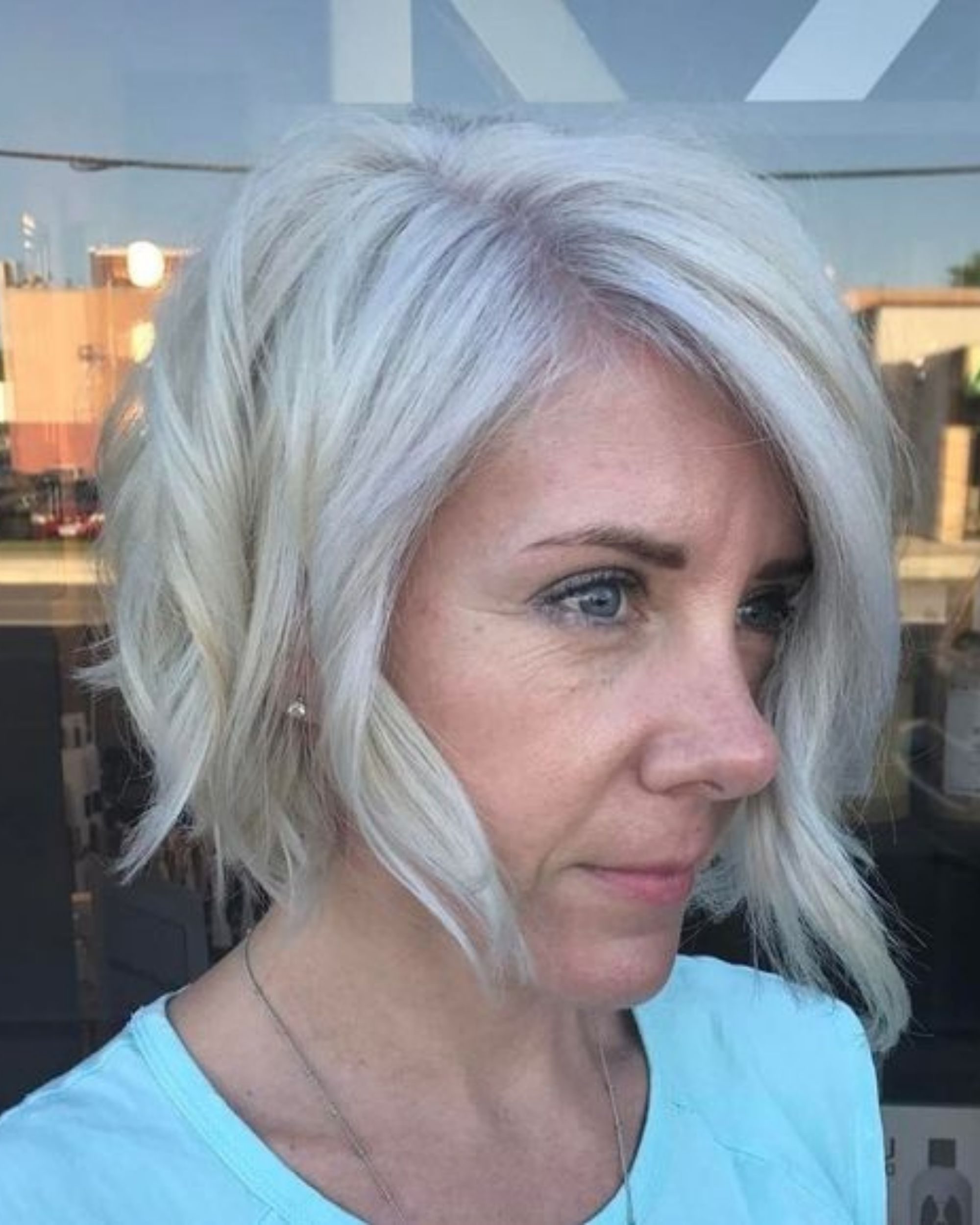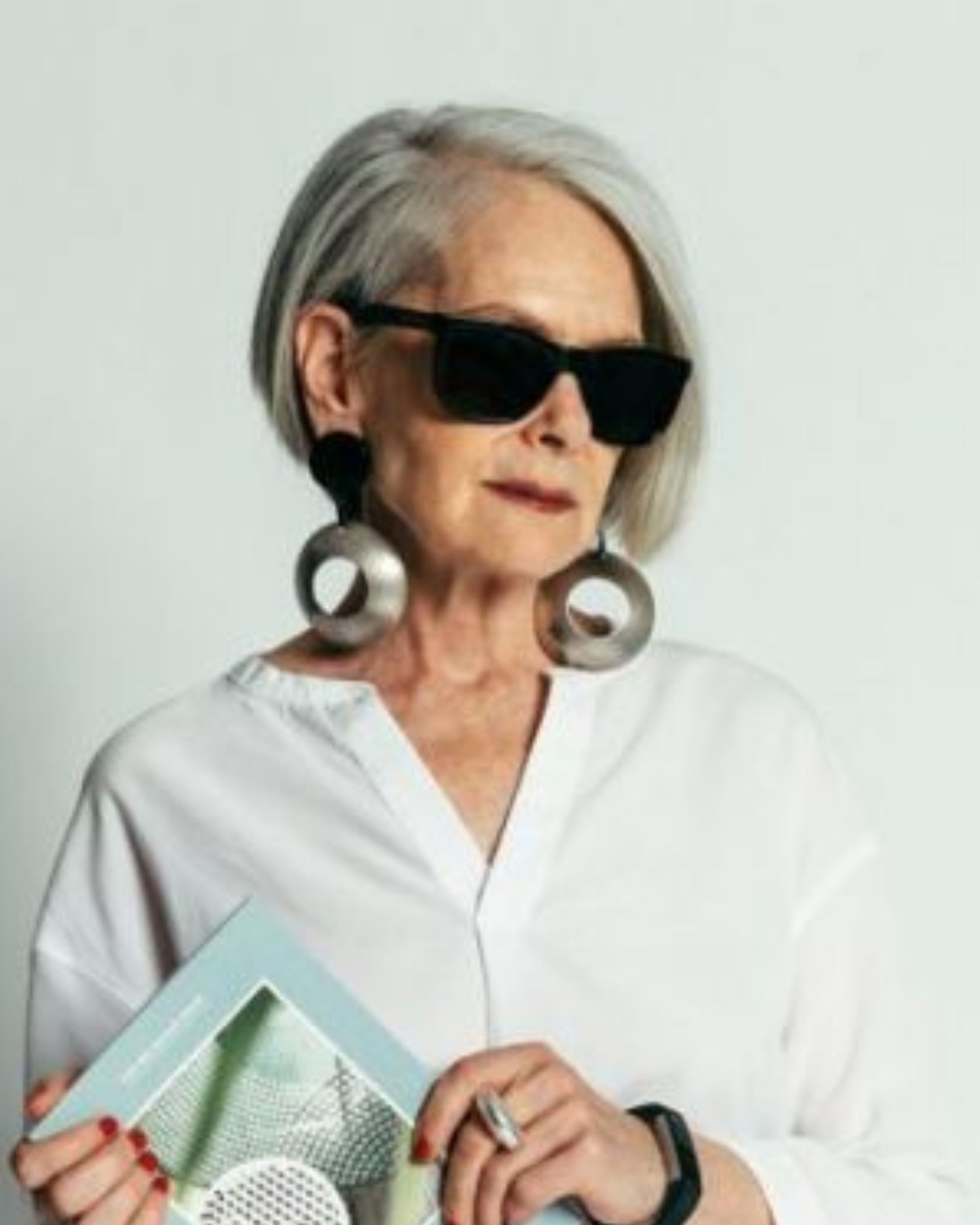 And for those who want to be shorter, stylists have prepared many stylish pixie options – from classic to mohawk-style options.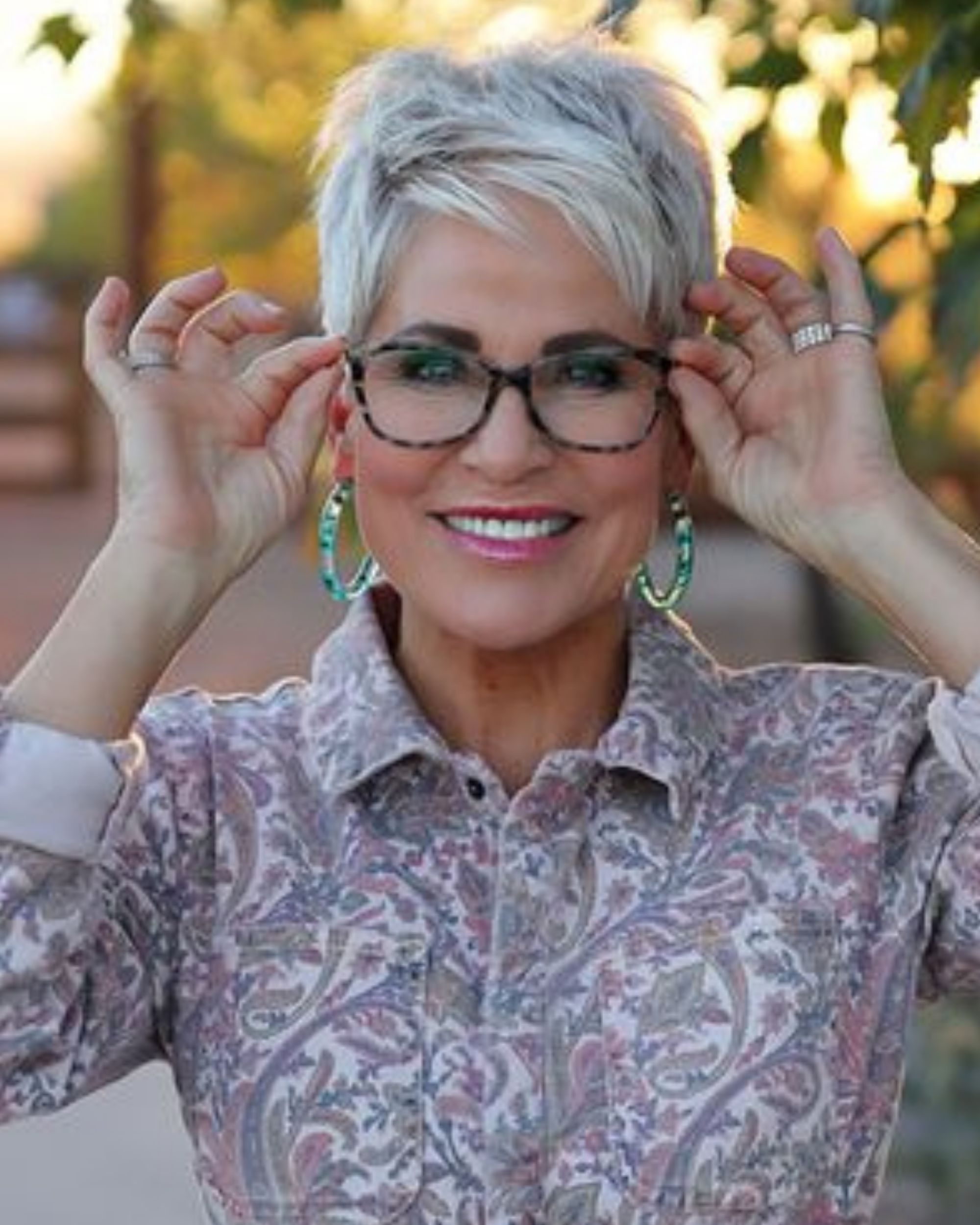 A classic chin-length bob with short bangs is a versatile and tactful option for elegant women. The haircut hides wrinkles on the forehead and beautifully emphasizes the oval of the face.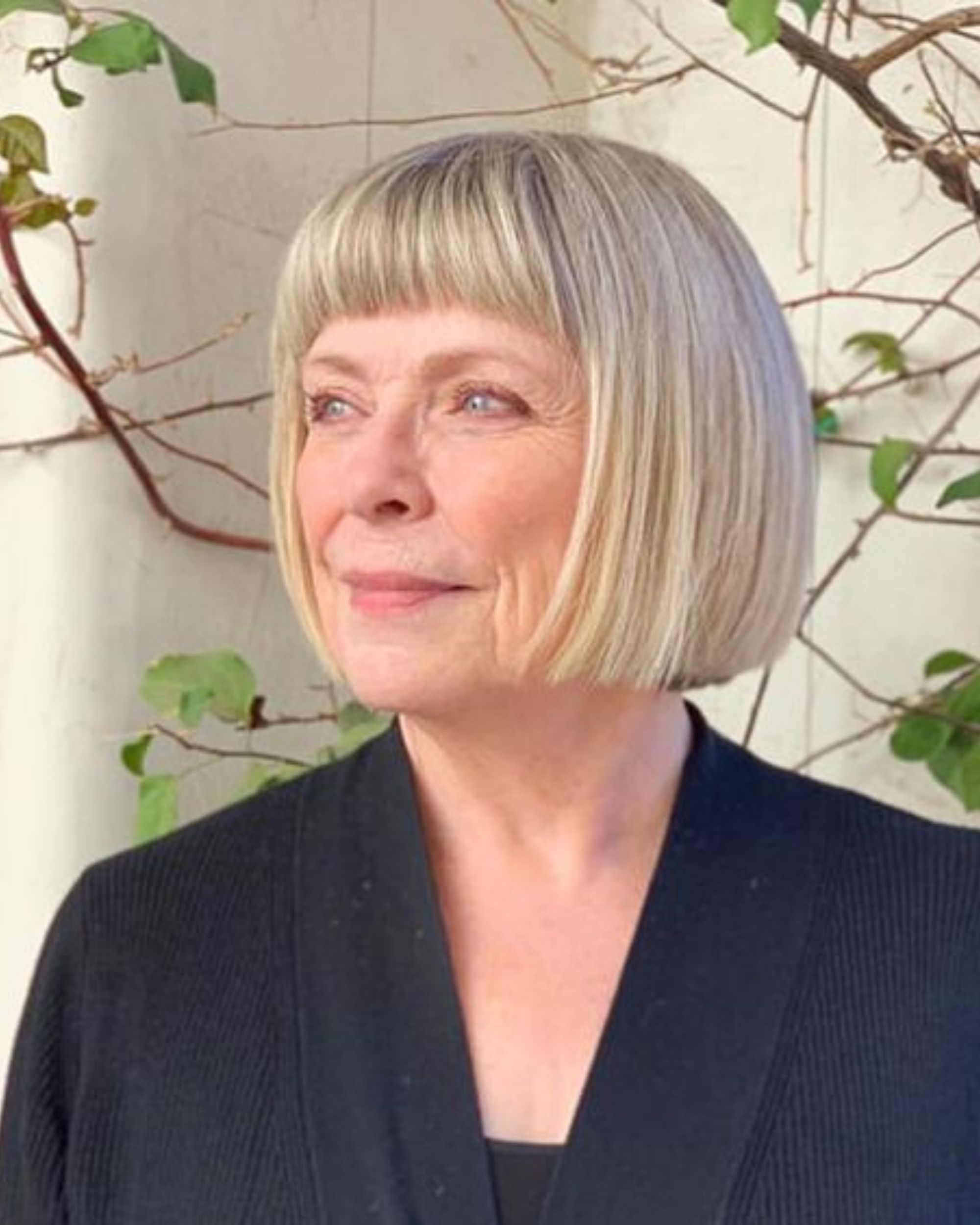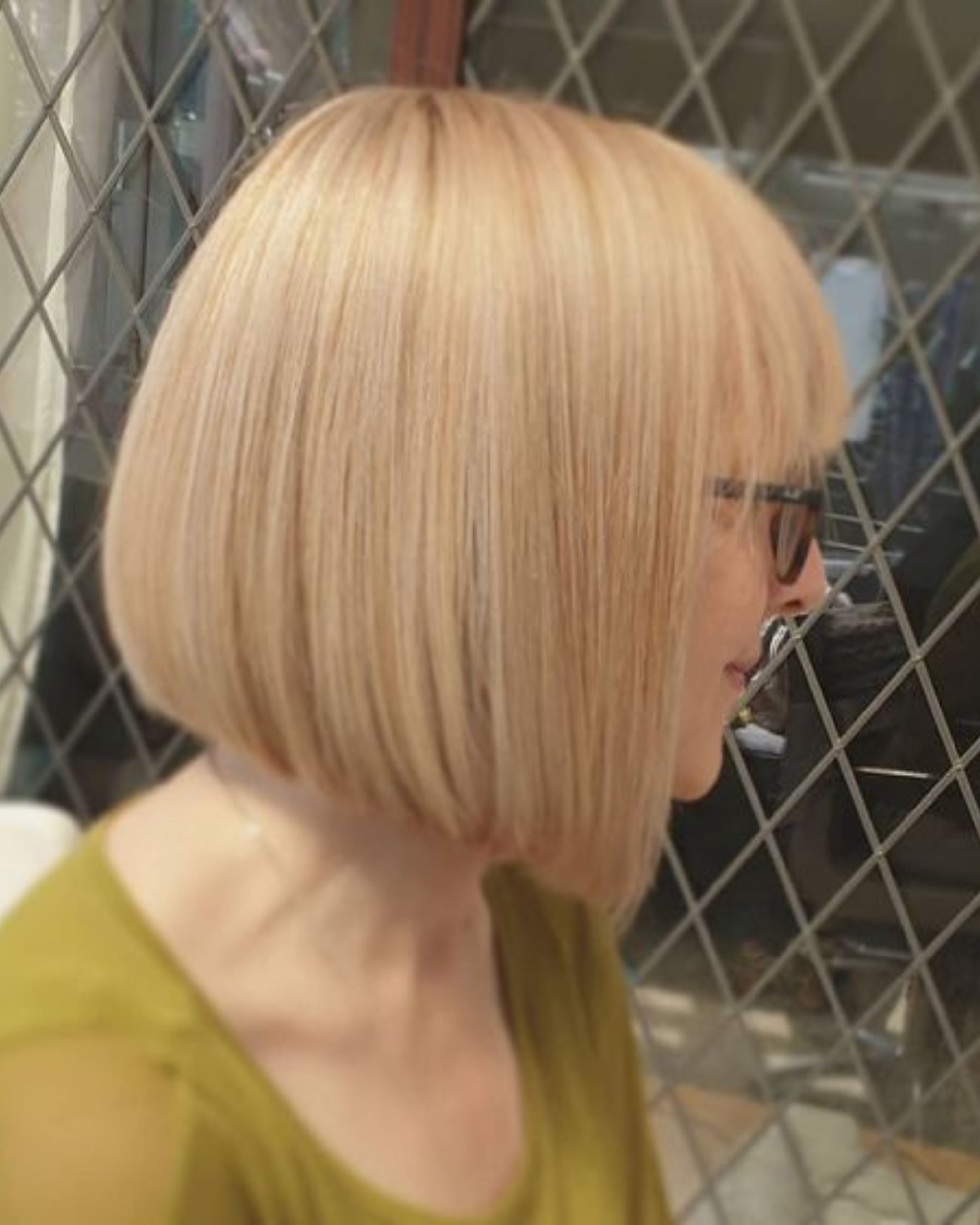 Sometimes, in order to feel better, you need to drastically change your appearance. How do you like such a bright transformation? Shades of purple in the hair are now, by the way, in vogue!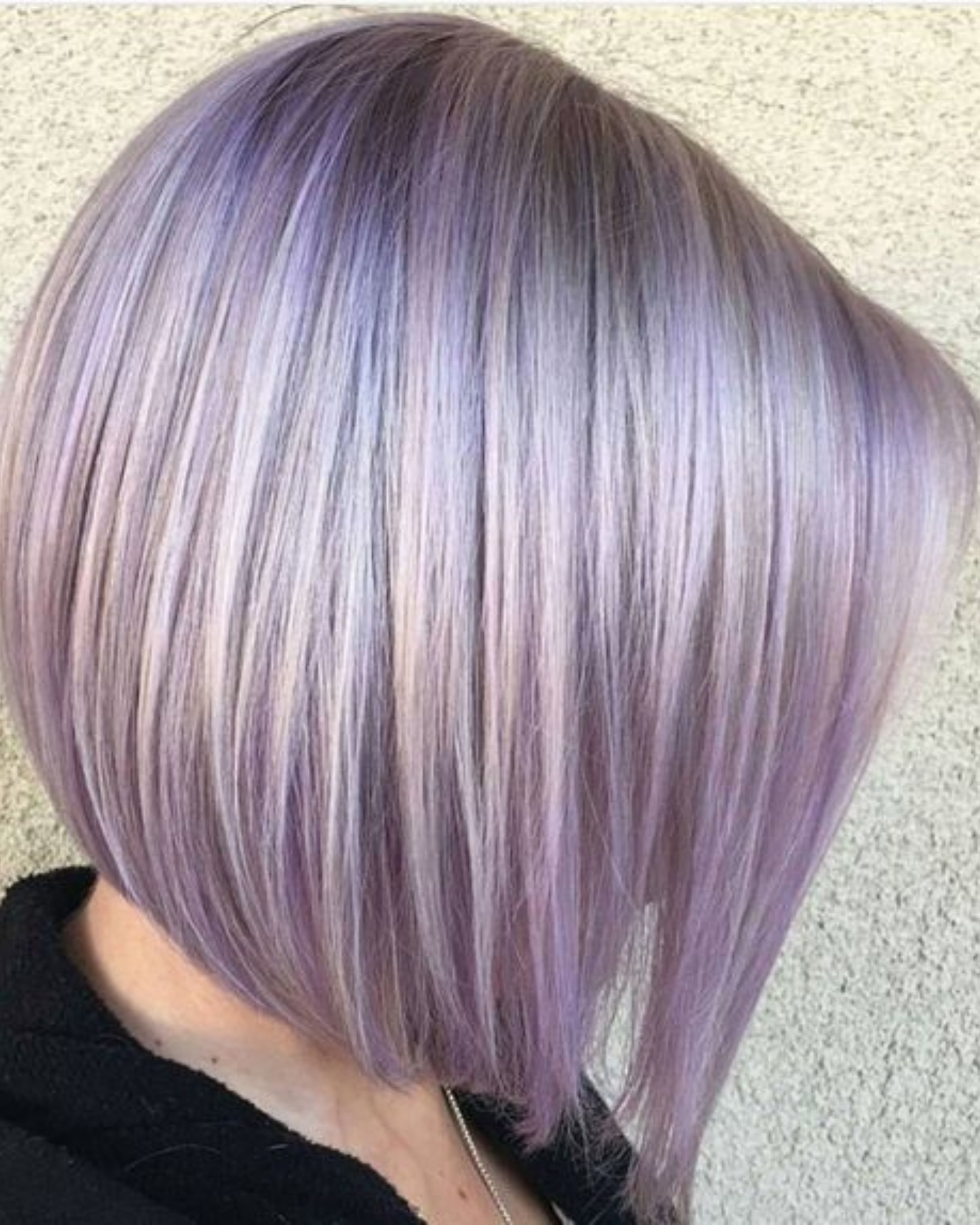 Did you like stylish age haircuts? Which one did you like the most?