The bandanas are back! Iconic of the 70s and 90s, the versatile bandana lends a unique look to any hairstyle. From natural hair to bangs or even curls, the bandana will instantly update your look. Moreover, it is the perfect accessory to disguise a bad hairstyle. Discover all the best ways to pump up your bandana today.
Hairstyle with bandana + Afro natural hair.
The bandana is the perfect accessory to pair with natural Afro-textured hair. There are so many styling options to choose from, depending on the length of your hair and whether you want to protect or show your curls. A classic style that never seems to go out of style is natural puffs with a thick bandana. Try a silk or satin fabric to keep your curls intact.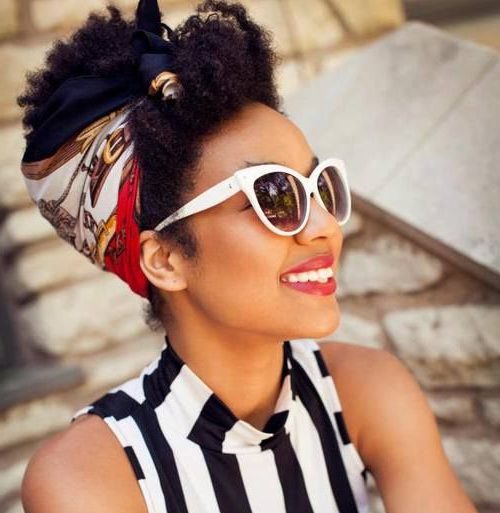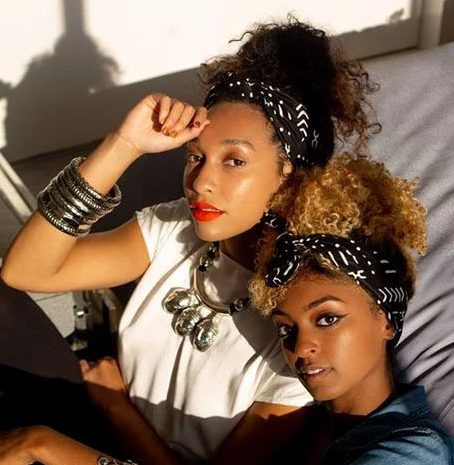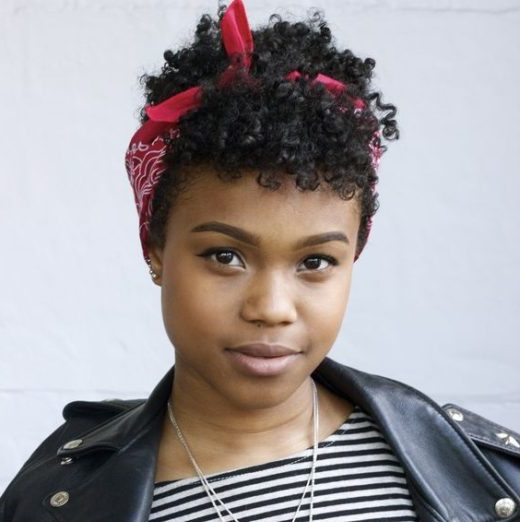 Bandana hairstyle + wavy hair
Wavy hair looks great in a hairstyle, but a bandana takes it to the next level. The bandana helps hide any frizz and frizzy hair while adding structure to a messy bun or other hairstyles. Plus, the soft curls of wavy hair create a natural curl effect that looks beautiful against the texture of the bandana. Pair your bandana hairstyle with a pair of eye-catching earrings to transform your look from day to night.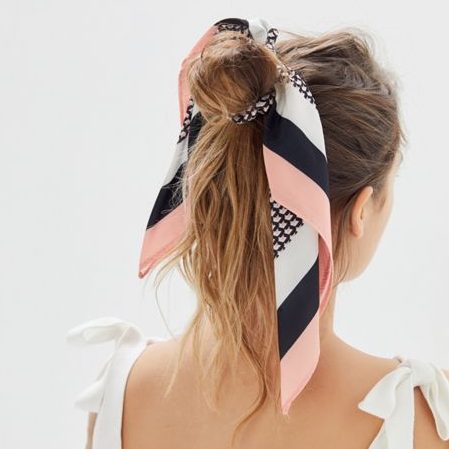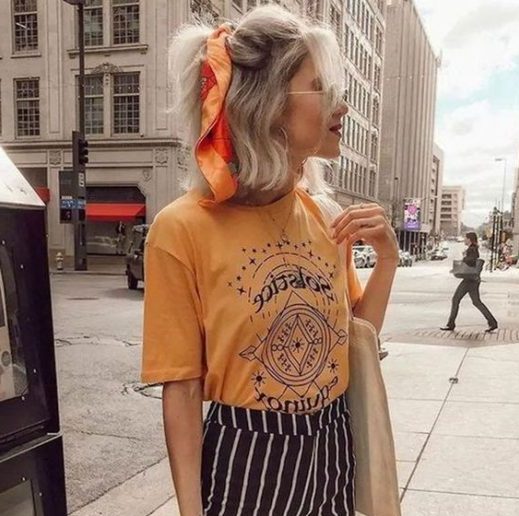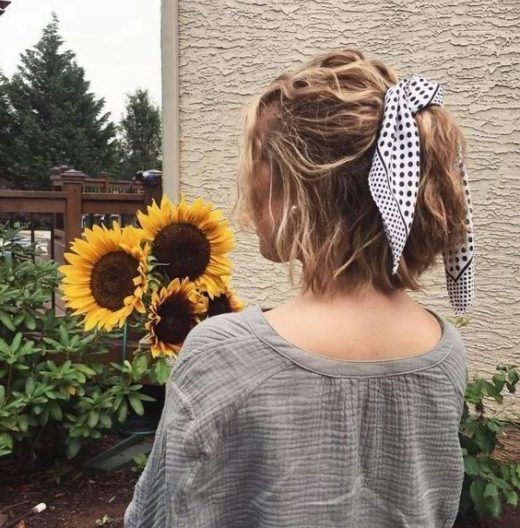 Bandana + medium-length hair.
Medium-length hair – which includes everything from the lobe to the collarbone – is perfect to pair with a bandana. One of the chicest options is the classic '90s bandana. Fold it in half diagonally to form a triangle, then tie it around your hair. For a glamorous look, use a silk scarf or headscarf and pair it with 90s-inspired gold jewelry and hues.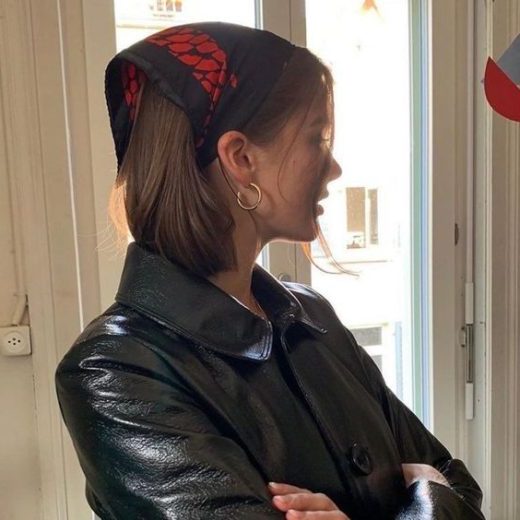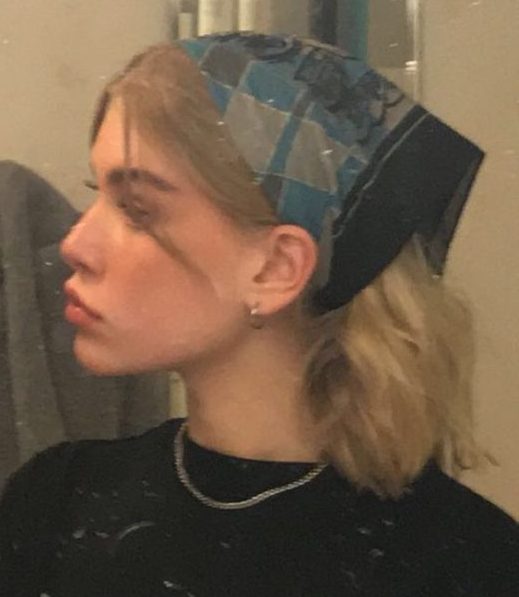 Dirty bun on top + bandana
Don't have time to style your hair? No problem – add a bandana to the unkempt top bun. Perfect for a cool weekend brunch, picnic, or day at the beach to get your hair done in just a few minutes. The more complex the hairstyle, the better it looks, so you don't need to be too precise. It's also a great option when you have a few days between washes or don't want to use heat to style your hair.
Retro hairstyle + bandana
The 70s were known as the decade of bandanas, so why not take in the cues of the stylish fashion era in your hair? One of the most iconic and versatile hairstyles was a simple headband with loose ends. Whether you're wearing a silk bandana or scarf, they instantly add glamor to any outfit – even jeans and a T-shirt.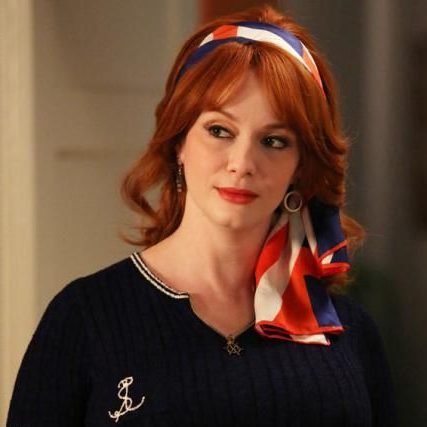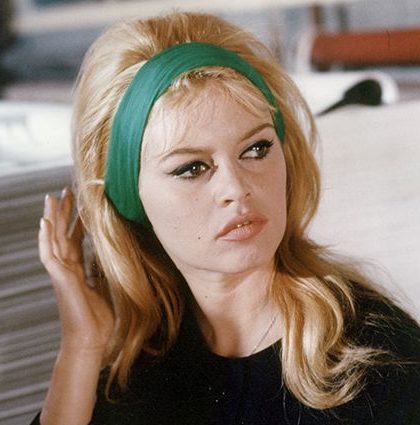 Bandana hairstyle + side bangs.
If you're into retro style, you can't go without a 1950s bandana style hairstyle with side bangs. Half Wrap, Half Headband – The bandana helps create a beautiful and sophisticated hairstyle that's also practical. It's neat and professional enough to wear to work, and it keeps your hair in place. The side bangs are incredibly flattering on the round-shaped face.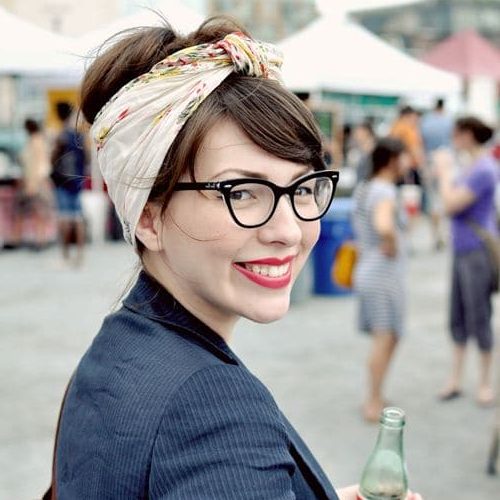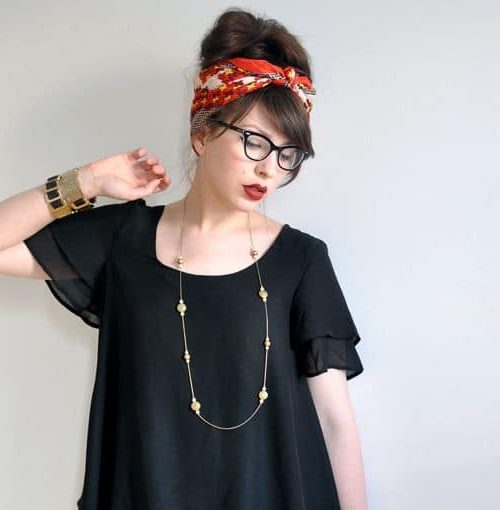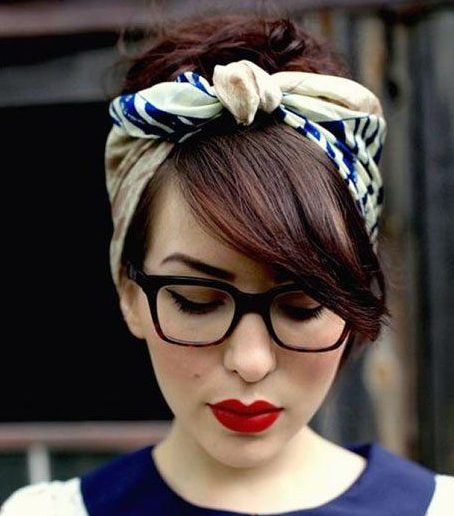 Hairstyles with bandana + antennae
The soft and romantic bandana curls hairstyle is the perfect hairstyle for your next date. A silk or satin bandana will add relaxation and femininity and prevent your hair from looking too messy. Choose a print or color to complement your outfit for a more cohesive overall look, and make sure the antennae frame your face and not get caught in a bandana.
Rotate bandana + beach waves
A bandana headband is the perfect bohemian accessory that pairs well with beach waves. The bandana gives a simple hairstyle individuality and a unique stylish touch. The 70s bandana vibe also brings a relaxed retro vibe. Wavy hair. Try choosing a bandana with a summer print, such as floral, watercolor, or paisley, and pair it with boho jewelry such as tassel earrings and folded necklaces.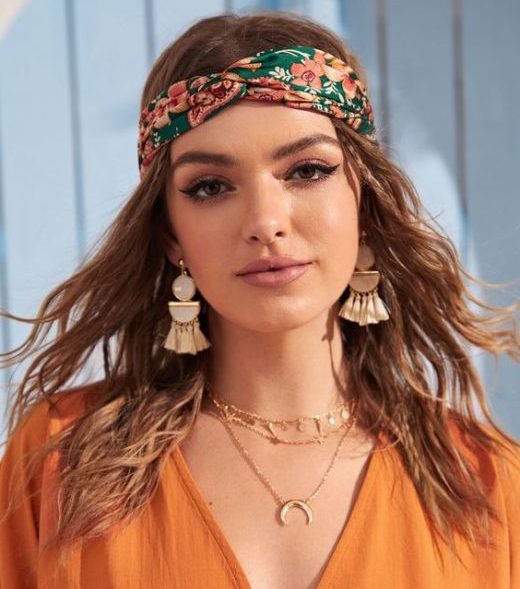 Bandana + Low Loose Bun.
For the perfect cool-girl look, try wearing a bandana over a low, loose bun. The ideal hairstyle for medium-length hair is quick and easy styling that immediately enhances even the simplest look. Perfect for a casual date, a brunch with friends, or a day at the beach, the low, loose beam bandana is effortlessly snazzy while giving you essential style points.