Looking for ways to enhance your pixie cut or add a touch of elegance to your shorts? Lucky for you, we've compiled the only short hair accessories list you'll ever need. From wearing decorative headbands to adding quirky hair clips, there are plenty of tips to make your short hair look great.
Why accessorize short hair?
While ladies with long locks can easily achieve a different look with the help of braids and updos, short-haired girls don't always have that option. That's where hair jewelry, accessories, and hair ties come in. They are a fantastic way to make your hairstyle stand out, without consuming too much of your precious time.
Ready for the most beautiful hair accessories you've ever seen? Let's roll.
Elegant Lace Headband
Nothing floats more than a beautiful braid hidden under a beautiful lace headband. Isn't this a perfect accessory for a short haircut? A headband like this is bound to instantly add a touch of 'glam' to any outfit (from a bridesmaid dress to a pair of ripped jeans). Plus, it'll keep your hair in place: two birds, one stone.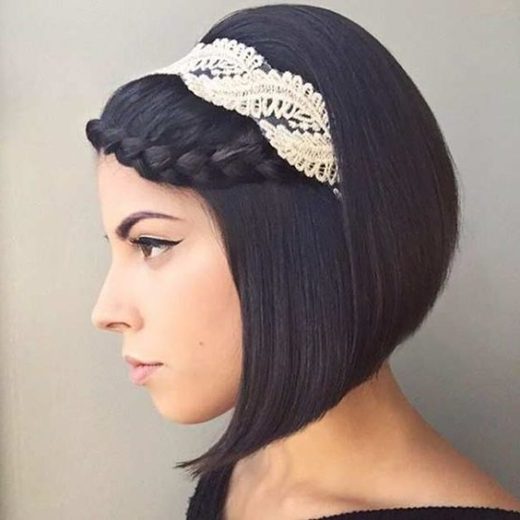 Beautiful elastic diadem
Whether you wear this headband patriotically or because you like all things starry, there's nothing we're not a fan of here. A headband like this will beautifully accentuate your pixie haircut, making it look irresistibly cute and almost Betty Boop-esque! Our favorite thing about it? How simple it is, who said great hair accessories had to be complicated?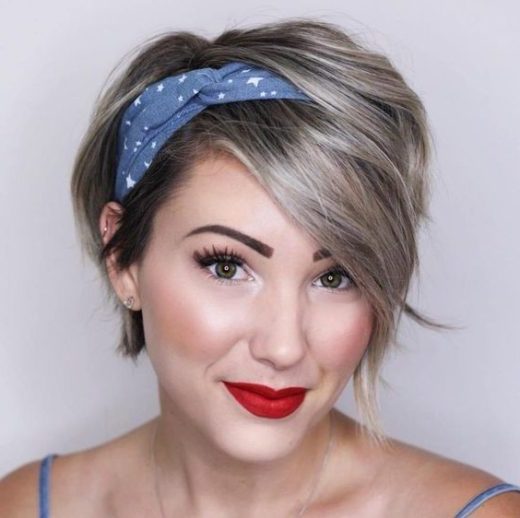 Sparkly Hair Clip
Don't worry, this hair jewelry isn't just for girls with rainbow hair (that would make us sad). Layer it on one or both sides of your hair to create a festive look, or when you want to add a little sparkle to your day. After all, a little 'bling' never hurt anyone, did it?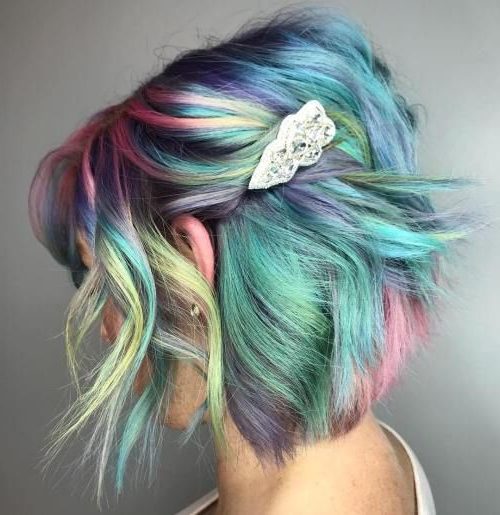 Self-Secured Hair Jewelry Piece
Not sure how to decorate your stunning undercut pixie? This is for you, then. For a statement that's both bold and elegant, you'll want this beautiful safety accent piece from Pink Pewter. Perfect for special occasions, nights out, as well as when you just feel like your life is missing an edgy piece of hair.
Barrette of jeweled flowers
For a slightly more feminine look that gets a lot of admiration, barrettes are the first solution that comes to mind. She tops her braided top with a beautiful jeweled barrette, which will keep it in place for her and accentuate the hairstyle. Pair this flower barrette with soft colors and silky materials, and you're ready for a sophisticated garden party.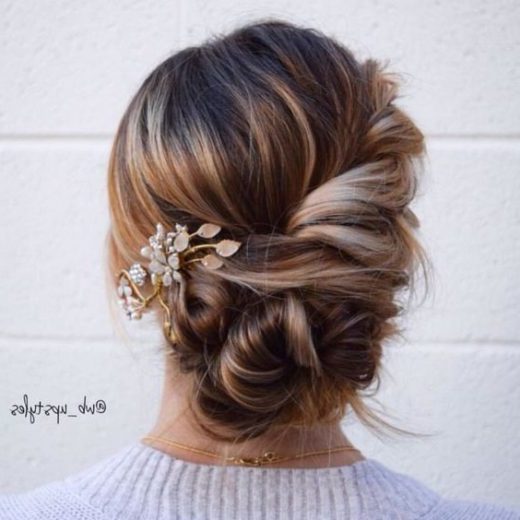 Beaded Hair Jewelry
What is prettier than braids? Jeweled braids, of course. For an inspiring and unique look, add these beautiful beaded hair jewels to your braided updo. You're probably tired of telling everyone where you got your jewelry package at the end of the night, but that's what having a great hairstyle is all about, right?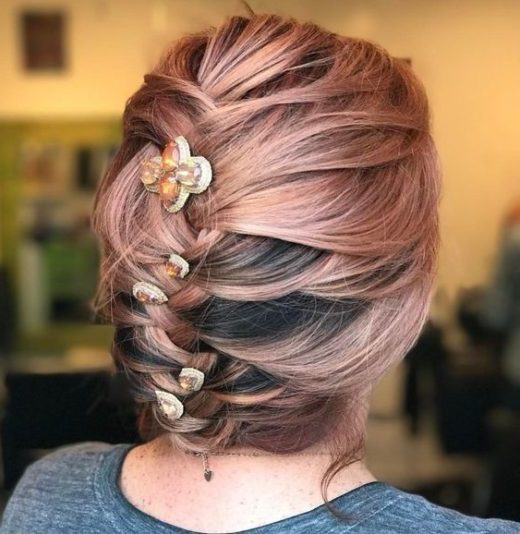 Smoky Flower Crown Headband
What is your position when combining your hair with accessories? We can't get enough of that. This smoky flower hairpiece isn't just for festivals (but when we go to a festival, it'll be the first thing we pack!). Similar headbands will work perfectly on curly hair as well as straight hair and will become your favorite accessory before you know it.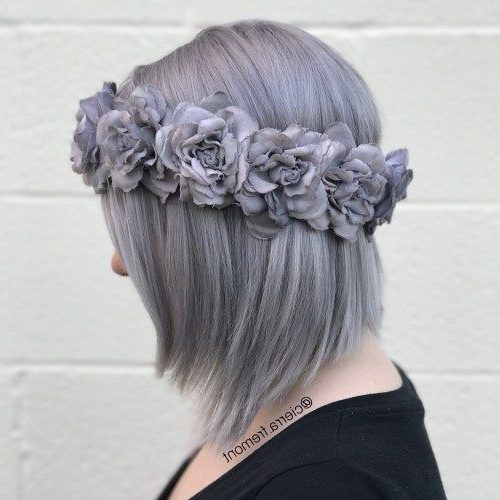 Jeweled Side Braid
Say 'hello' to the hairstyle that is a guaranteed head-turner. If you're ready to take your jeweled braid to the next level, try adding jewels to a side braid while leaving the rest of your hair down. Not only will it keep most of your hair out of the way, but you'll also score points on authenticity. Pin the jewels into each loop, pin it in place with a pair of bobby pins, and let the compliments pour in.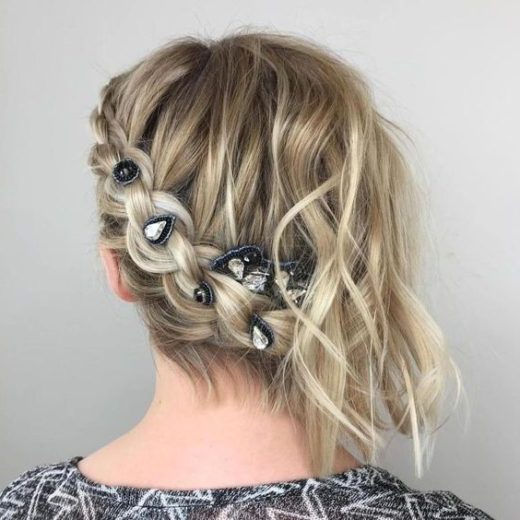 Cool Bobby Pin Patterns
Not into the whole sparkly jewel thing? The simple also does a lot. Bobby Pins aren't usually seen as magical, but they can look pretty cool if you've got a few styling tricks up your sleeve. Add a handful of bobby pins to your hair to create a pattern, and you'll be amazed at how amazing it looks.
Crystal Bun-Pin
Remember when you were a little girl and all you wanted was to be a princess? Well someone must have heard your wish because your dream is about to come true. All you need is a combination of this adorable jeweled bun and an elegant chignon. Prince Charming will follow.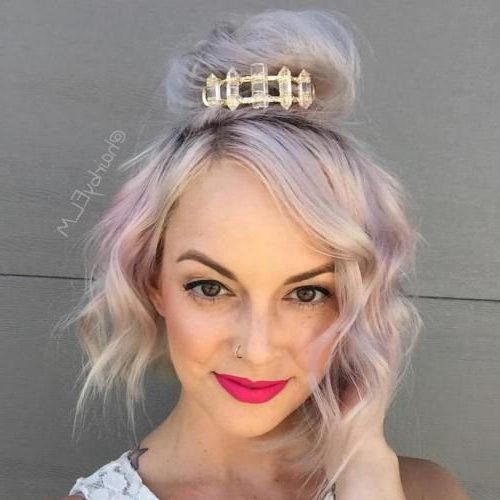 Subtle Hair Clip
Nothing exudes elegance more than a delicate jeweled hair clip added to a messy low bun. It is a hairstyle that has been around for years but continues to win our hearts. As a popular saying goes, less is more.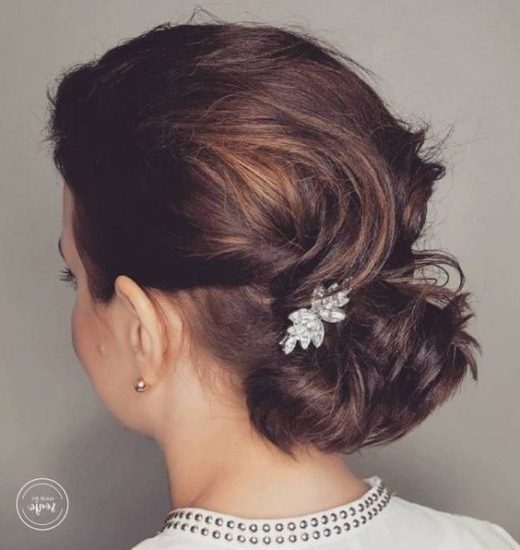 Sophisticated Decorative Headband
Here's a simple trick to spruce up your pixie cut: wear a decorative headband. It looks tres chic, is ready in minutes, and could save you when your hair is being a bit unruly. Or when you just don't have time to wash it before rushing out the door (don't worry, we won't tell anyone).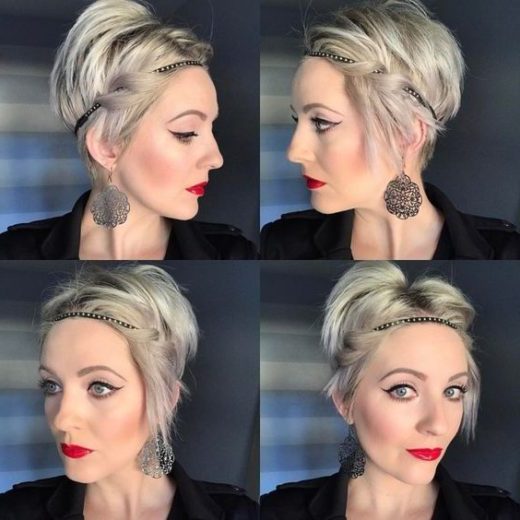 Uber-Trendy Head Tie
Another exciting accessory to add to your collection is a super trendy head tie. This is especially perfect for someone who doesn't like to wear jewelry in their hair and prefers an accessory that is a bit more understated. The head tie looks very stylish and is casual enough for an off-duty hairstyle.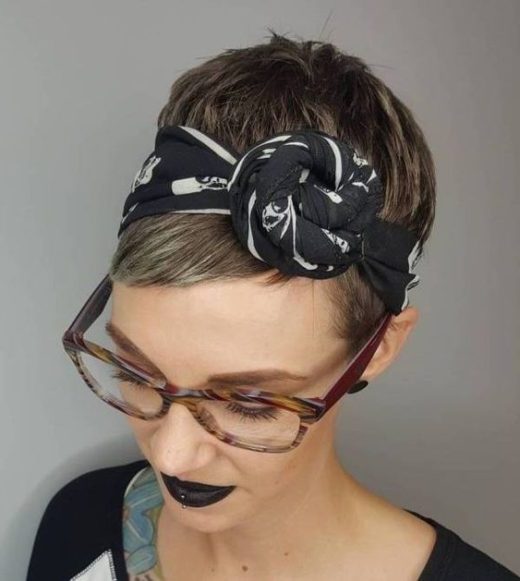 Stylish Bandana Scarf
Aren't bandanas a great invention? The best thing about them is that there are so many creative ways to use them. Here's our favorite: Fold a scarf (so it's skinny) and wrap it around your head, pulling out the fringe for a completely different look. Headwrap + messy low bun = what's not to love!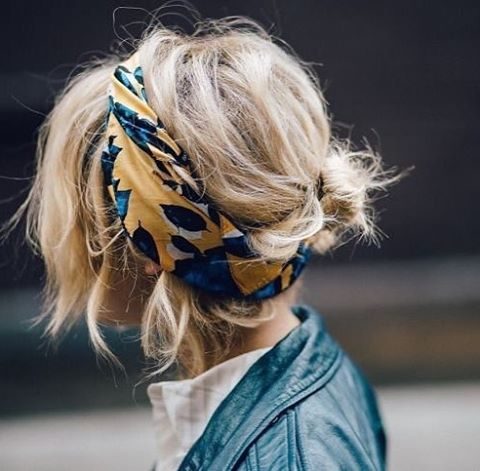 Embellished Flower Headband
We think there is nothing more enchanting than this embellished flower headband. We give it bonus points for the cute ribbon, which makes the look even more dainty. Wear it on your pixie cut for a snow queen-inspired look, and you're bound to hear plenty of "oh wows" accompanied by admiring glances all night long.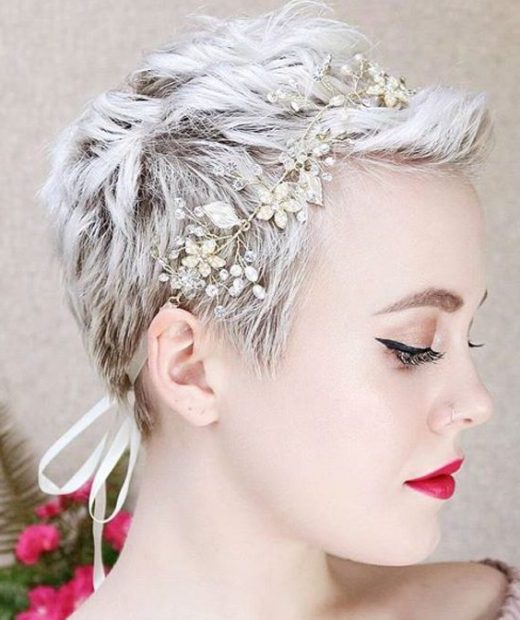 Stone and Crystal Headband
Another way to spice up your shorts is by wearing a subtle headband with stones and crystals. Whatever your hair color, it will add glamor to your hairstyle, without looking too 'out there. Perfect for days when you want your short hair to look great (but not show off).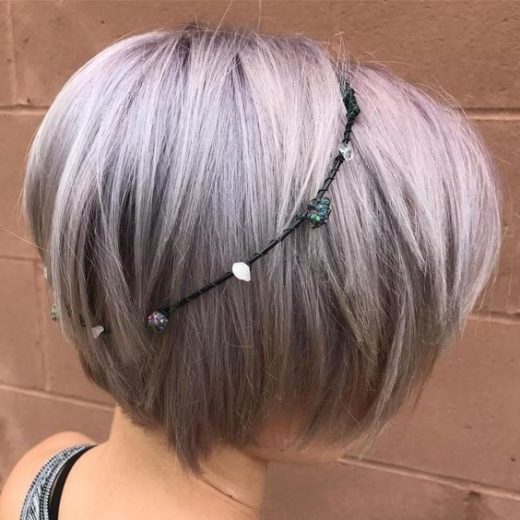 Gold Pearls
When was the last time you threw some beads in your hair? If we had to guess, we'd say it's been a while. If you're someone who thinks accounts are for 11-year-olds, we don't blame you. But look at these beautiful gold pearls. Don't they seem too sophisticated for teenagers? Adding pearls is super easy, and instantly revives your style. Add a few to your short bob for a quick way to upgrade your look, or pin them into a braid to create a more intriguing hairstyle.
Creative Confetti Hairstyle
Last but not least, don't limit yourself to headbands and hair clips. If you're on the creative end of the spectrum, try this beautiful star-studded hairstyle to wow your guests on a special occasion. Who says star confetti can't make a wonderful hair accessory? We think it works like magic!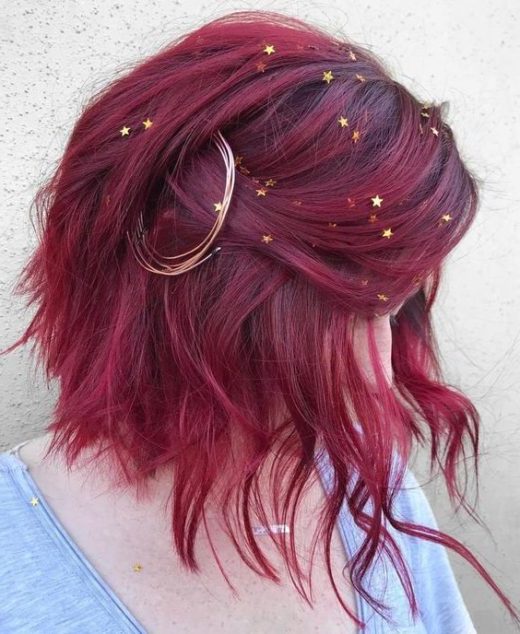 Having short hair doesn't mean you can't experiment with your looks, far from it! With so many creative hair pieces out there, every day can be a new adventure for your hair, just get your creative juices flowing.
The best hair accessories for short hair? Styling your hair differently takes just a few moments, perfect for those days when you could change but don't have hours to spare.