An undercut pixie cut is a women's haircut where the sides or back are shaved and disconnected from the short hair on top. Essentially, it is a daring cut that merges two bold, versatile and sporty haircuts and is invented to satisfy fashionable rockers.
There's nothing more to ask for in this low-maintenance look that gives off a strong yet feminine image. Although it is short, there are many pixie styles you can choose from – bangs, messy coif, and even a faux hawk!
Notable personalities who have confidently worn this androgynous style are Miley Cyrus, Katy Perry, and Scarlett Johansson. San Antonio hairstylist David Solis showcases some of his insane work on pixie cuts with undercuts and bright colors, and they're definitely to die for!
It's practical, striking, and contemporary – if you need more reasons why you should get a pixie cut, check out these popular images below for inspiration: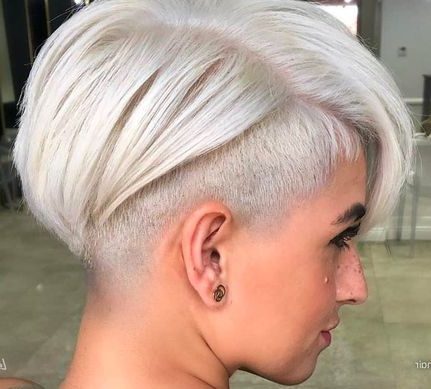 Asymmetrical Pixie Undercut
A cut as short as a pixie could brighten up your face, revealing your sharp features. The undercut is the statement of this cut which makes the disproportionate look more of an asset.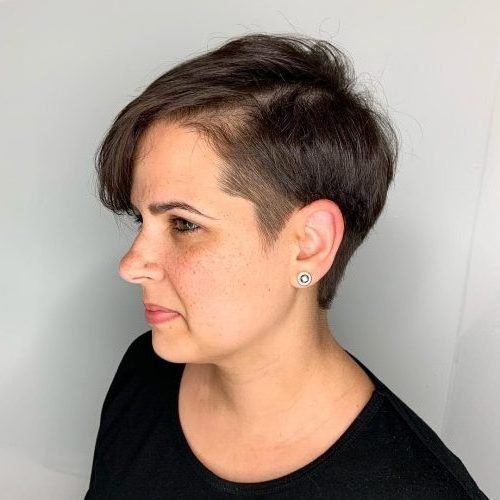 Pixie Bob Cut
I'm sure any hair length would look gorgeous on you right now. But there's something about a little pixie with an undercut that's sure to bring out your wild side.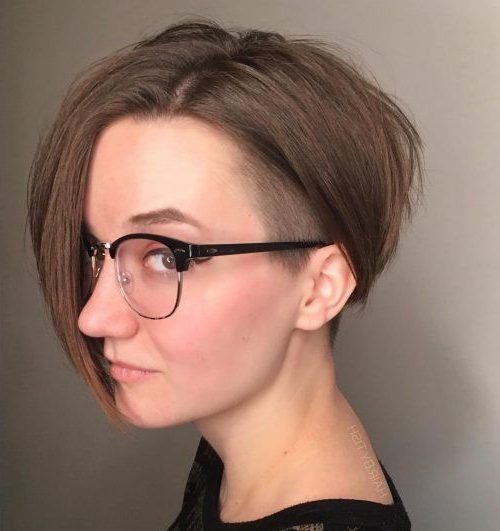 Asymmetrical Pixie Undercut
With this kind of little pixie cut with lines, I say go big or go home, right?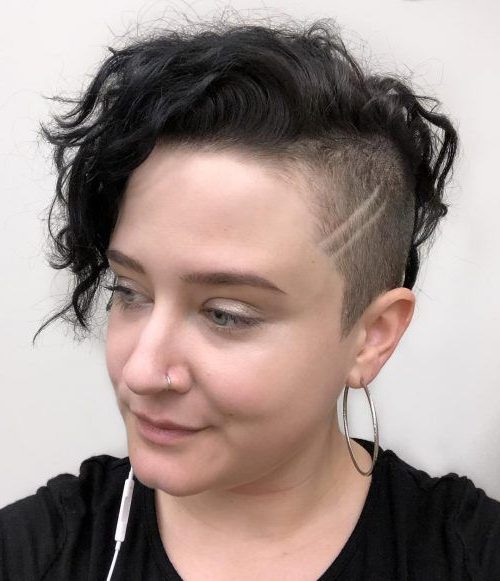 Pixie Platinum
Enrich your already pristine facial features with a sleek pixie with side-swept bangs.
Pixie with long bangs
Layers on top combed over the face create long bangs. Pixie cuts typically use bangs to create a wonderful balance of lengths.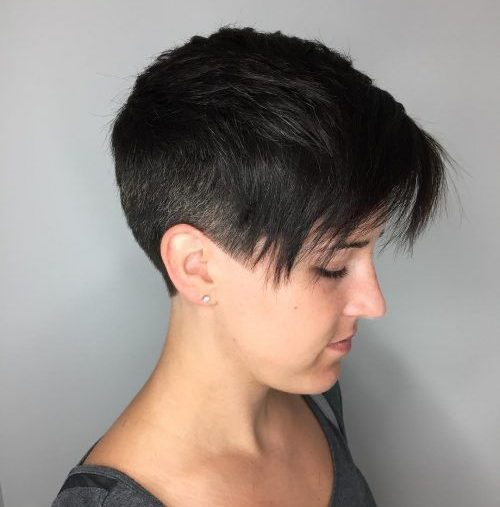 Perfect pixie cut for fine hair
The tricky girl's guide to looking like a doll: Gorgeous bangs, purple hair, and a super short pixie haircut for fine hair!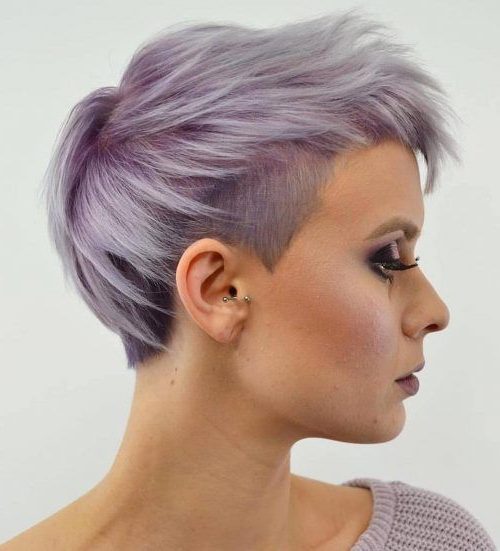 Layered cut with shaved sides
It is a great pixie for easy maintenance and also gives a fresh new look. Reduce the hassle of styling by lowering your hair to style!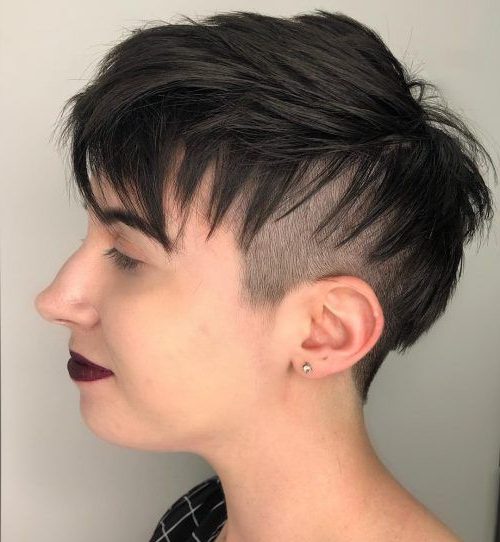 Blonde Pixie Undercut Fade
The look is considered a disconnected pixie undercut. What sets this particular undercut apart is the skin discoloration. I like to show clients that skin discolorations aren't just for men. Fades can be used to express a strong and confident femininity by the person wearing the cut, especially when the fade is paired with a dramatic style.
Any advice for anyone thinking about it?
Fades this tight aren't usually done in a salon, but in a hair salon. However, creating clean sections, using the correct hand position for lift and distribution, and adding texture to customize the top of the cut with scissors are just as important as knowing how to blend. My advice to anyone looking to replicate this cut would be to see a barber who has salon/styling training.
Remember that there is no haircut for men or women. A haircut is defined by the person who wears it. Stay fierce!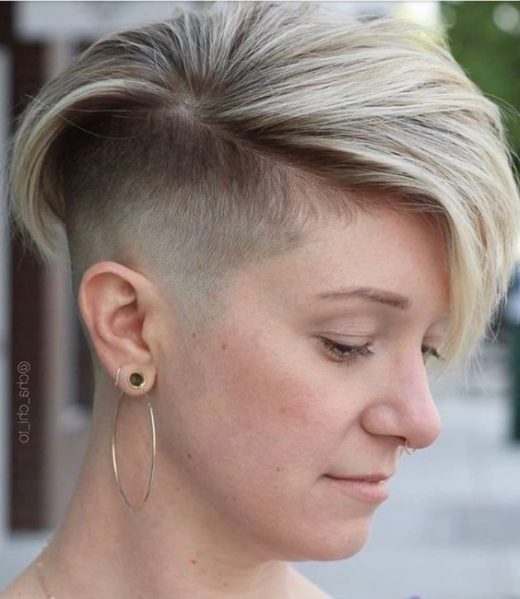 Texture cut for fine hair
With this pixie, go around those light locks and create layers and layers for texture. Mix in some color variations for added depth and extra attitude.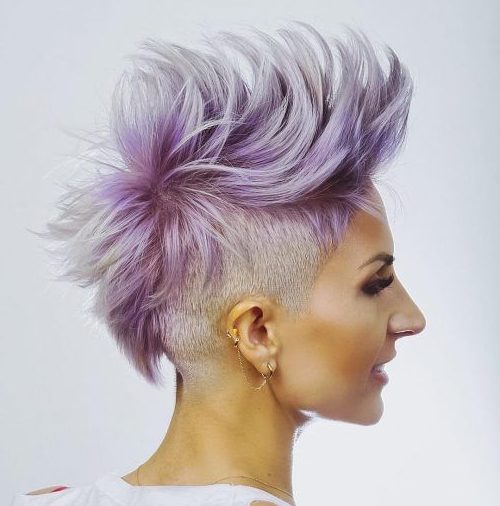 Pixie cut with bangs
Go all out with this short chop! Curl it up while keeping it edgy with a pixie cut with bangs and an undercut around it.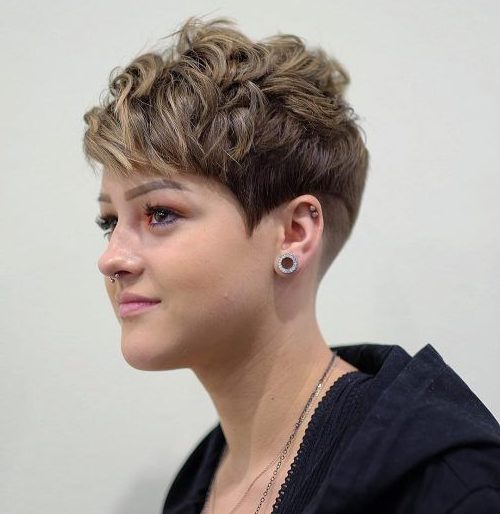 Ideal undercut for a round face
How would you describe this look?
The pixie undercut is buzzed and faded throughout the area below the crown, with one side being buzzed with a longer guard on the side of the crown. The "shorter" side is completely exposed. The other side features cheek length bangs that are blended with the shorter hair at the back of the head. The cut is shaped with a shaved hard part, dividing the faded and exposed side and the longer bangs.
Despite one side being constantly exposed, my favorite thing about this cut is the versatility. When the bangs are about cheek length, it allows them to be worn down and across the face, up into a feather across the face and/or behind the ear or pushed back. Each style can offer a different look and reflect a different kind of edginess or sweetness. Another advantage, when it comes to this cut, is that it can work with any hair color, from natural tones to bright colors. If one is comfortable with the faded side showcasing the natural color, the bangs can be dyed a more fun color.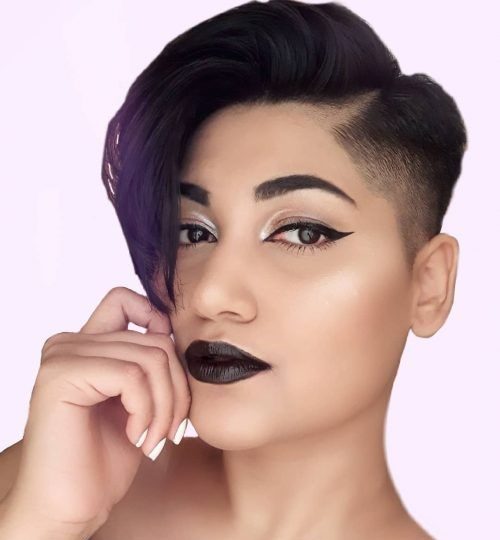 Pixie Super Court Undercut
How would you describe this look?
This pixie is a feminine version of the trendy short haircut with more length around the crown to create mass that would create a little more roundness instead of keeping it too straight like you would on a man. I also added lots of texture on top, so she could style it in different ways. It is important to educate your clients on how to style their hair. Never assume they already know.
What I like the most is the way she pulls it off. Not all women would dare to fade with super short bangs and yet women with delicate and soft features seem to be the best candidates for it!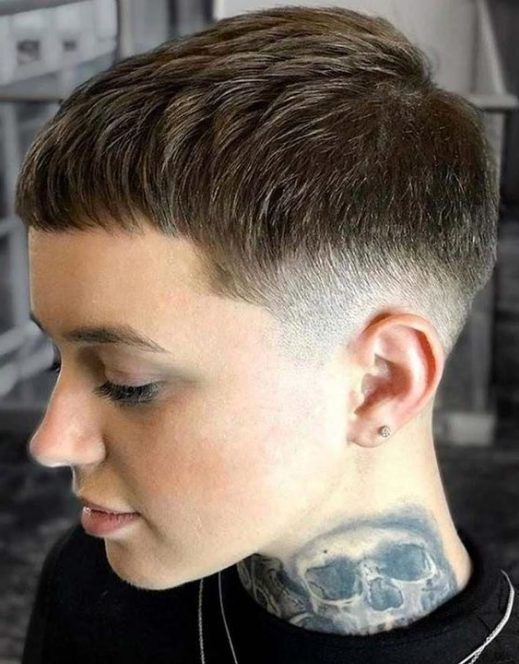 Undercut with a rearview
Go for a pixie undercut with scissors over a comb over the sides and back, taken high. The top is left quite heavy but with texture added to the ends as well as the color. It has been pre-lightened and then toned.
It is very flexible in terms of style. There are far more variable styles than people might realize. Here a few gentle bends were added using a stick and lifted the front into a quiff. It can also be styled flatter and straighter for a chic, smooth finish or twisted for a tousled look.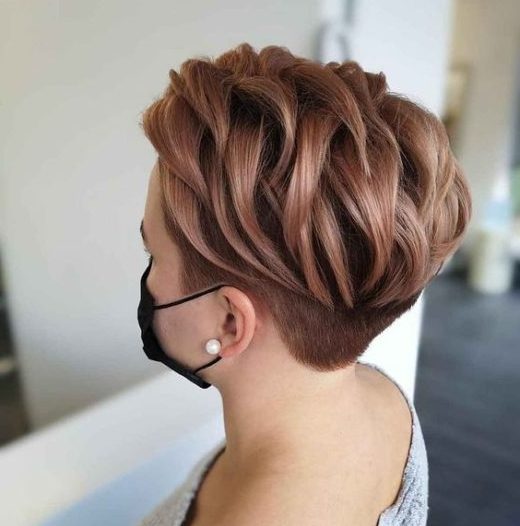 The long pixie cut with shaved sides
The undercut pixie haircut added with platinum blonde highlights adds another layer of wow, especially when trying to go for an updated and easier way to go from color to highlights to blend the gray. I cut sections of her hair to get as much blonde as I could get to blend in her gray, while leaving room for her natural color at the roots so the growth looked intentional (ombre rooted).