Should it be a pixie cut, the mullet hairstyle, or rather the brave wolf cut be? The hairstyle trends for 2022 are more versatile than ever and offer something for every taste. But before we decide on a new haircut, we first have to think carefully about whether it would suit us at all. Regardless of whether we want to conceal a low forehead or make our face appear narrower – the right hairstyle should first and foremost flatter our facial features and skilfully stage our beauty. So, for a second, forget all those trendy hairstyles you've seen and instead choose a style that suits you. But what are the best hairstyles for a square face and how can a square face shape be recognized? We'll tell you all that and the most beautiful looks to restyle below!
How to determine your face shape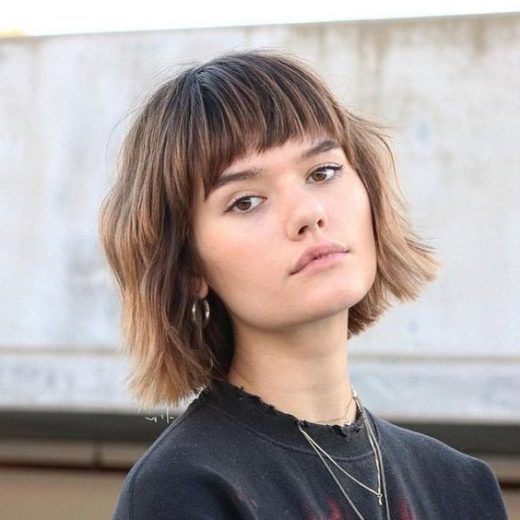 Before you call your barber and get your hair cut, you should first find out what face shape you have in the first place because it is the only way to determine the perfect hairstyles for a square face that would suit you. To do this, tie your hair in a tight ponytail and look head-on in the mirror. Well, what do you see? Pay particular attention to the jawline and hairline. Angular faces are characterized above all by a pronounced chin and jaw area, broad cheekbones, and a broad forehead.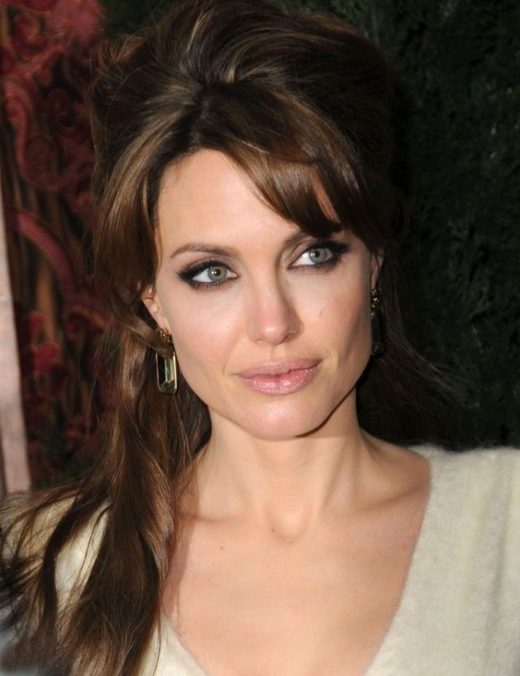 So, the perfect hairstyles for a square face should soften the complex contours and angular facial features. Think Keira Knightley, Sandra Bullock, Angelina Jolie, and Mila Kunis – they all look beautiful, don't they? There are many Hollywood beauties with square faces who continue to prove to us that this is in no way a blemish.
Hairstyles for a square face: which bangs would suit you?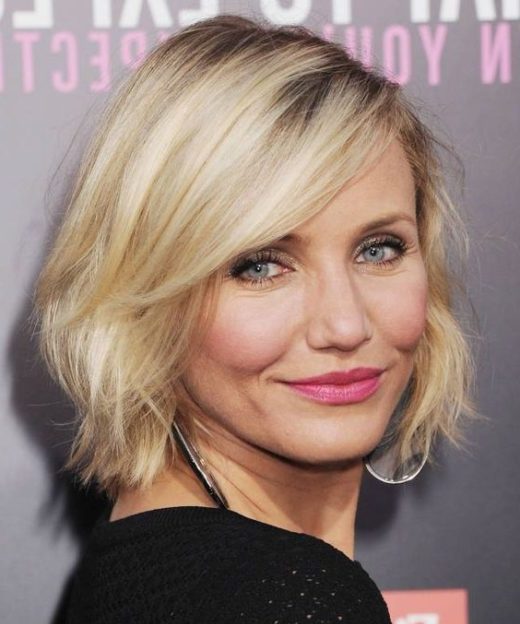 You've been toying with cutting your fringe for a long time, but haven't dared to do it yet? Then let's go! Because fringe hairstyles for a square face are an excellent way to conceal the broad forehead and bring some softness to the face. However, the bangs must not be too severe, because this emphasizes the angular facial features even more. Frayed bangs or the currently popular curtain bangs skilfully distract from the pronounced chin area and would therefore be the better choice for you. A slanting fringe also falls loosely over the face and gives the hairstyle more movement. Anything too rigid or blunt unnecessarily emphasizes the harshness of facial contours.
Bob hairstyles are perfect for square faces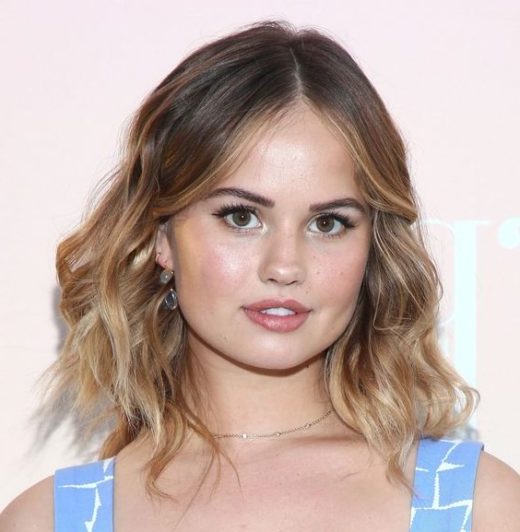 Super easy-care, very chic, and extremely versatile: Bob hairstyles have been one of the biggest hair trends for years and will remain so for this season. Whether straight, fringed, layered, or asymmetrical – the selection of haircuts is huge and that is exactly what makes the bob the most sought-after hairstyle for a square face. But the same applies here: the cut must not be too severe, but should rather have tiered ends.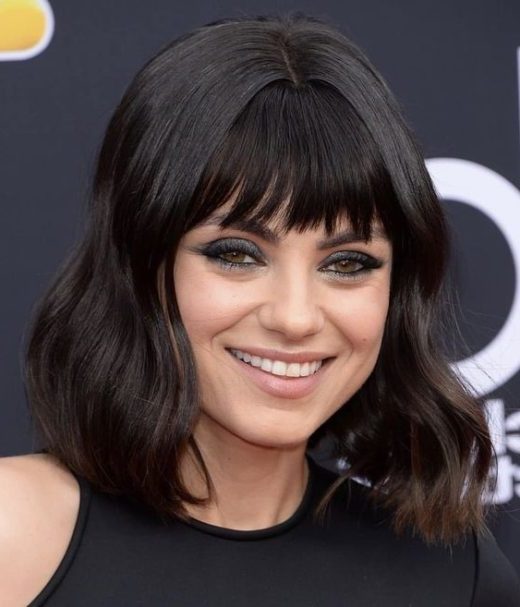 Even if a short bob ends at the height of the chin line, the prominent chin area is emphasized even more. A long bob, on the other hand, is the perfect compromise for long and short hair and can work wonders on square faces. Combined with soft beach waves, the lob looks very flattering and makes the contours appear much softer.
Angled, asymmetrical bob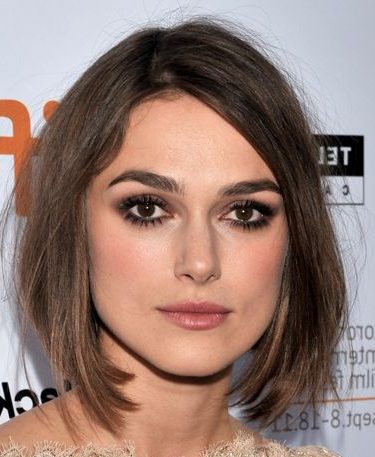 The asymmetrical bob is one of the most casual and cool hairstyles and has enjoyed great popularity for years. As the name suggests, the hair is cut a few centimeters longer on one side than on the other. Actress Keira Knightley is clear proof that the asymmetrical bob is perfect for square faces. A side parting makes the contours appear much softer and sets the trendy hairstyle in the limelight. The cut is also a real all-rounder when it comes to styling. It is entirely up to you whether you want to wear it straight or with slight waves.
Hairstyles for a Square Face: You can never go wrong with a layered cut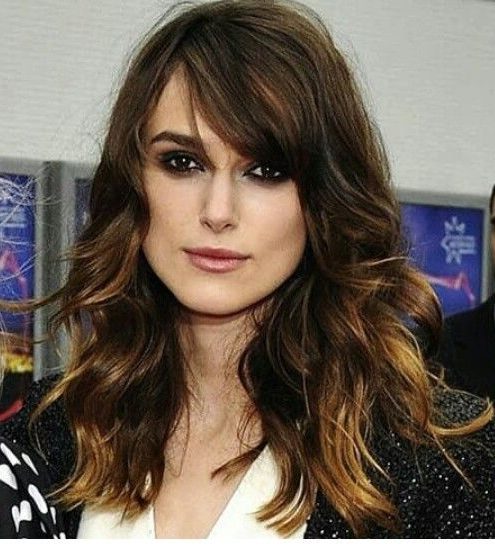 Short hairstyles and bangs are not for you? No problem! Because layered cuts that fall delicately across the face are the ultimate hairstyles for a square face. In addition, the step cut is very trendy this year and gives our hair an indescribably feminine and super stylish touch. The different lengths skilfully conceal the pronounced chin area and at the same time provide more volume and texture. So a bonus point for anyone with thin hair.
Short hairstyles for square faces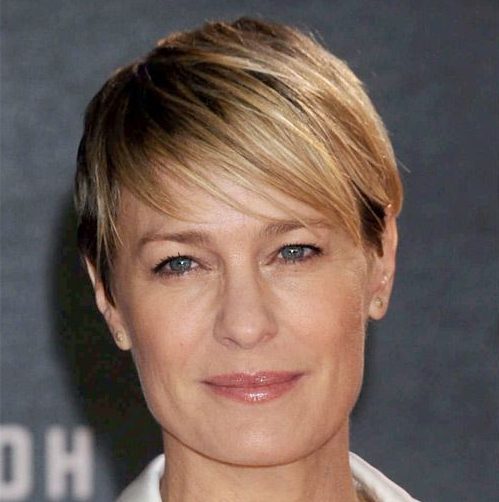 A square face would look even stricter with a short hairstyle? Not even close! You can rock a cool and sassy pixie cut! Short hair oozes self-confidence and is THE hair trend of the year! It is only important that you avoid too strict and accurate cuts. Rather rely on an asymmetrical pixie in the trendy tousled look. Or if you're feeling bold, you can opt for a mushroom hairstyle that softly caresses the face.
These updos would suit you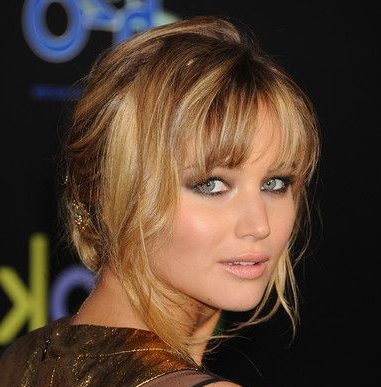 If you have a square face, the most important thing to keep in mind when doing updos is not to tie your hair too tightly. So that the chin line does not appear too dominant, it is better to opt for a casual bun that is not too high on the top of the head. To take a severe look out at the face shape, let a few strands gently fall over your face.
A deep side parting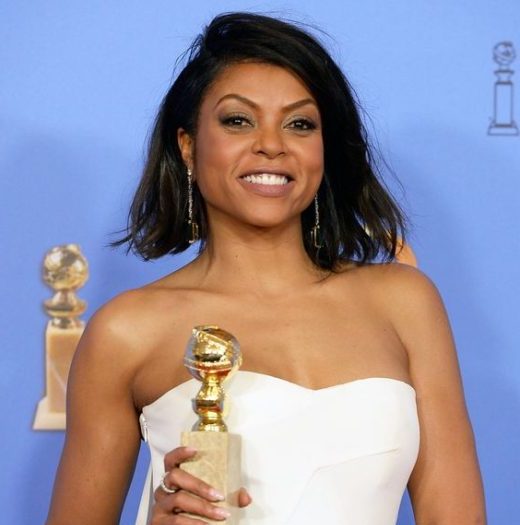 Sometimes it's not so much about changing your haircut – even a deep side parting will instantly change the focus of your face and soften the angular contours a lot. In addition, the side parting provides more volume and the hair feels more lively and voluminous.
Hairstyles for a square face: the most beautiful looks to recreate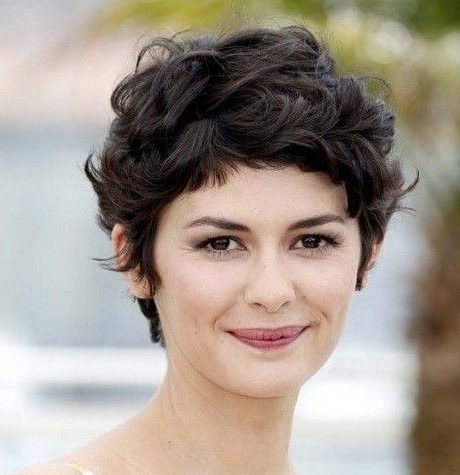 A pixie cut with side bangs flatters the face perfectly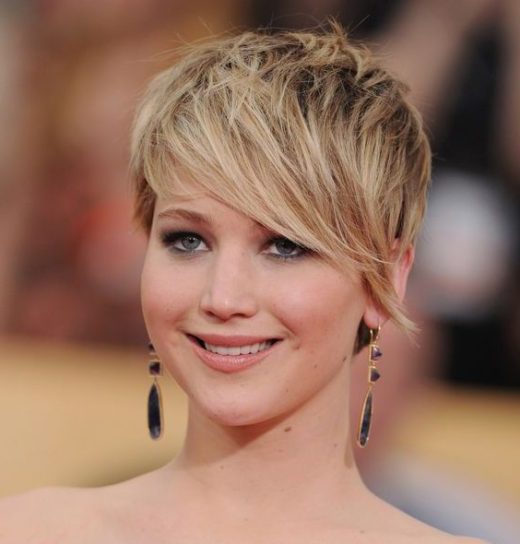 The slanted bangs make your facial features appear much softer