Short haircuts are the best option for active modern women who appreciate every minute. Thanks to the short length, you no longer have to stand in front of the mirror for hours and try to put your hair in the perfect hairstyle. Among short haircuts, the absolute leader is the pixie. In the material, we will show a creative and bright punk pixie in various forms, which is decorated with original coloring techniques.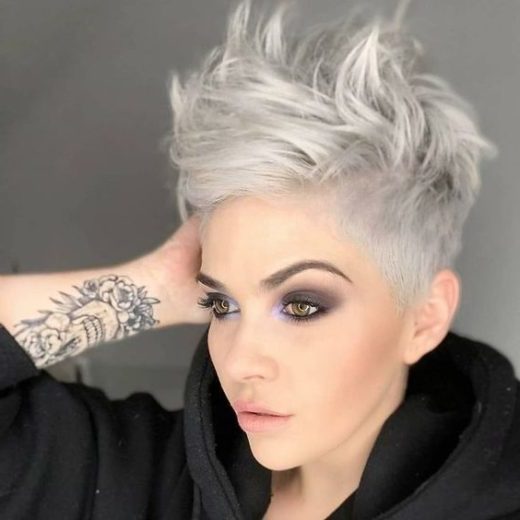 Punk pink pixie haircut
Punk pixie means that the strands are standing upright. Thanks to this styling and haircut technique, the lady will be able to emphasize her strong and daring character. To add a little glamor and femininity, it is worth coloring a stylish pixie in pink tones.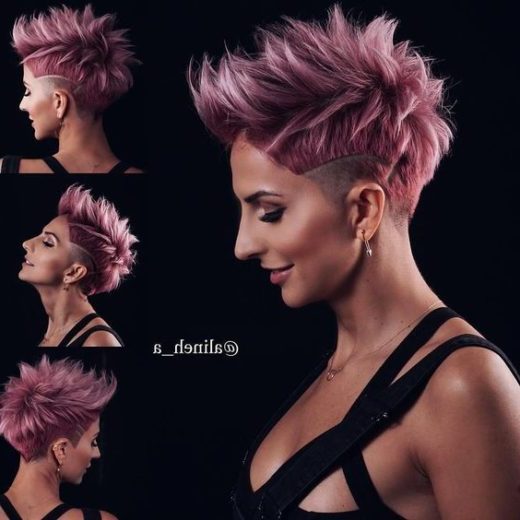 Punk Pixie for Straight Hair
Pixie looks perfect on straight hair. To create a trendy punk styling, you need to use a gel with a strong fixing effect. The result of the hairstyle will delight both the woman herself and all her surroundings.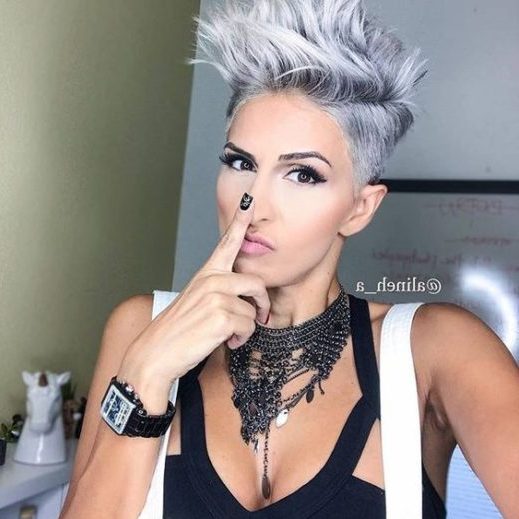 Short Punk Pixie Cut for Blue Shade Hair
A short classic pixie can also be styled in a daring hairstyle. To do this, the ladies raise the bangs quite a bit. A bright and stylish look with a punk pixie can be finished with blue dyeing.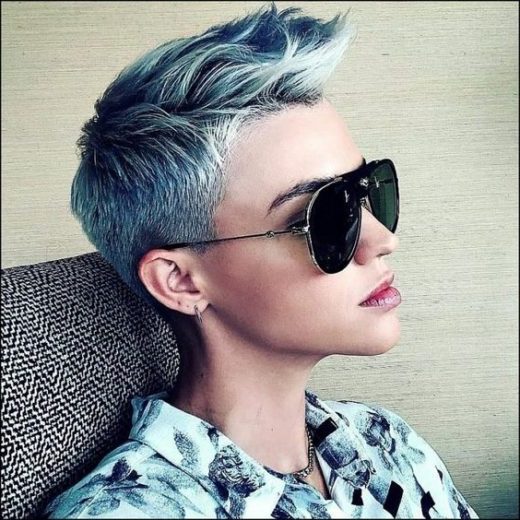 Punk pixie cut with undercut for blonde hair with pink undertones
Pixie undercut is an incredibly effective and daring haircut. In this variant, the temples are shaved, but a very long crown is left. With long hair, you can create a punk hairstyle that will open up the whole face of a woman and make the image more expressive. Harmoniously and coquettishly, such a haircut looks in a muted pink hue.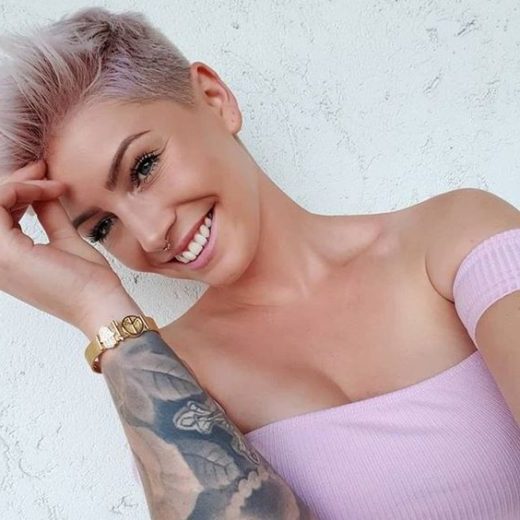 Short Punk Pixie Haircut for Blonde Hair Back View
Stunning blondes always look very feminine and gentle. If you choose a stylish pixie haircut and make fashionable styling, you can add brutality to the image. Such a tandem allows a woman to express her impeccable taste, which no one can repeat.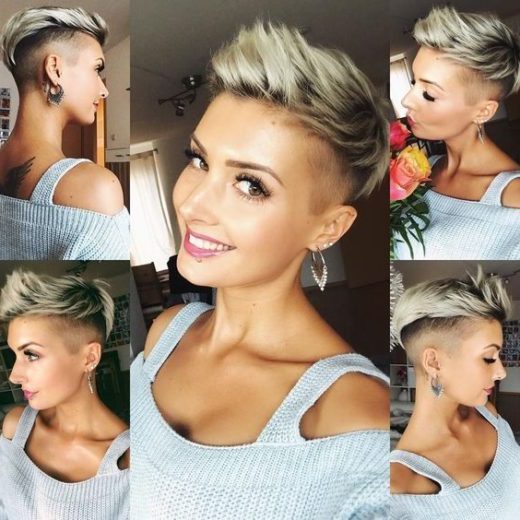 Adorable punk pixie cut for blonde hair
Blonde hair is a natural shade of hair that suits women of any color type. To get a bright look, ladies adorn their hair with a mind-blowing punk pixie.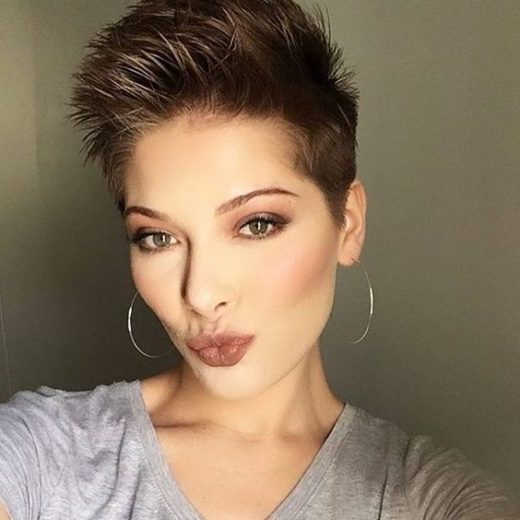 Short punk spiky pixie cut for blondes
The punk style varies in formation. You can randomly lift your hair and create a bright, relaxed look. Many fashionistas add even more audacity to their hair, for this they put vertical strands in a pointed shape. This hairstyle looks especially chic on blondes.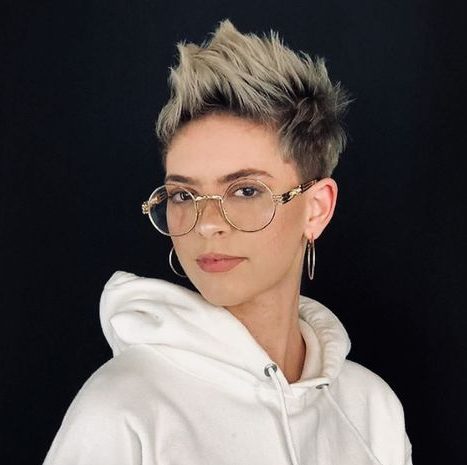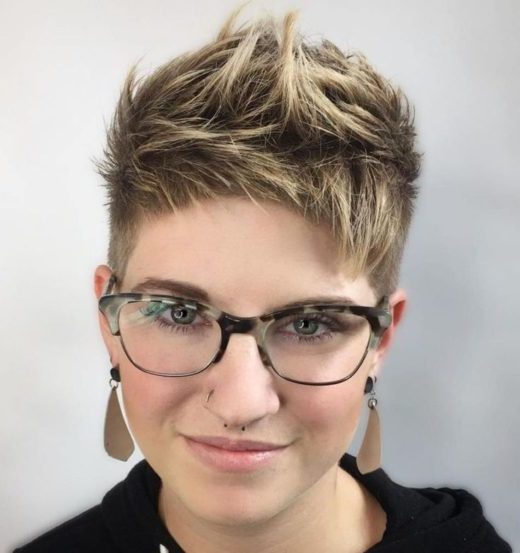 The pixie haircut has a lot of options, and you can also do different styling with it. For a daring and bright look, modern fashionistas choose a rebellious punk hairstyle. It is very easy to create, you just need to make a short pixie haircut and form vertical strands with a strong hold gel.