When they cross the threshold of 50, many women want a new look. With aging, however, not only does the skin change but also the hair becomes drier and thinner. The aging process cannot be stopped, but it can be successfully concealed with the right cut. However, more and more celebs and Hollywood stars have embraced their natural beauty by growing out their gray hair. Although long hair is preserved forever, short hairstyles enjoy more and more popular and are stylishly staged by women of all ages.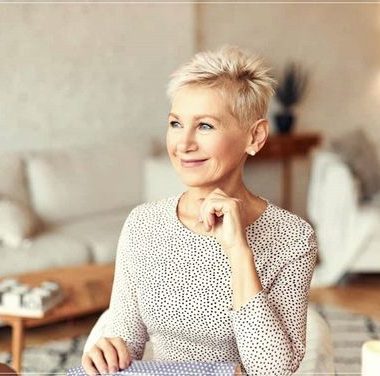 Short hair has always been a sign of true independence and strength and has been booming in recent years. Do you also want to part with your long mane and want a haircut that emphasizes and flatters your assets? Then we have the perfect solution for you, which is the pixie cut for women over 50! Whether short, long, cheeky, elegant, with or without bangs – in today's article we will show you how versatile the trend hairstyle is and have put together the most beautiful looks for you!
The short pixie cut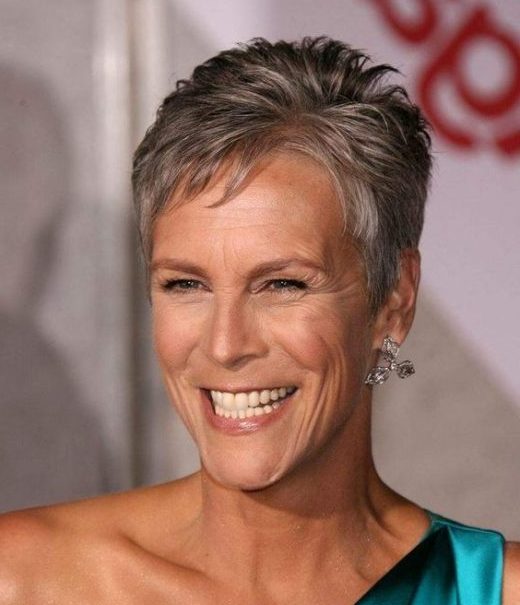 The short pixie cut is probably the most classic and daring variant of the trendy hairstyle, which is perfect for women of all ages. And one hairstyle rule is: the shorter the hair, the fuller it looks. Short hairstyles radiate a special youthfulness and are the ultimate anti-aging remedy – the perfect look for all women over 50! Style the hair sideways to add texture to the look, or add a refreshing touch and spice it up with a few highlights. When it comes to styling, there is hardly anything easier! You'll never have to get up 1 hour earlier and spend hours styling your hair in front of the mirror again! Simply style the hairstyle with some hair wax and mousse and you're good to go!
Layered pixie cut with side bangs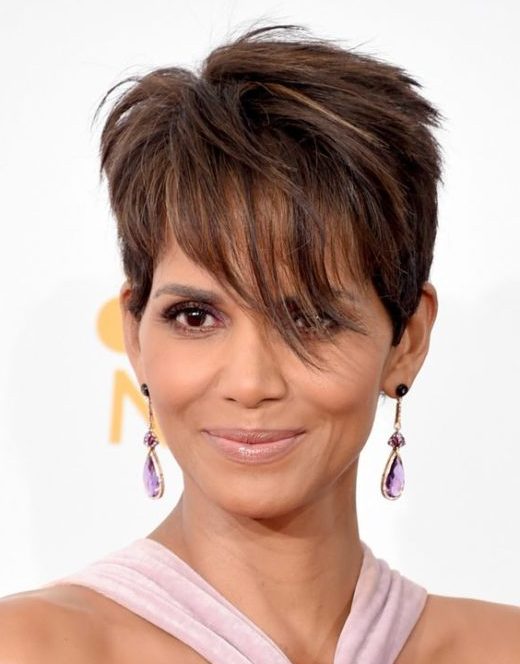 Gentle layers in the hair make the pixie cut perfect for women over 50. Layered cuts are a great way to accentuate facial features and add volume. And when it comes to short hairstyles, the motto is: he who dares, wins! The side bangs can successfully conceal small wrinkles and showcase your beautiful eyes. Actress Halle Berry is clear proof of how practical and modern the cropped hairstyle can be. The pixie cut is so finely graduated that the sides merge into each other and create additional structure.
Asymmetrical pixie with bangs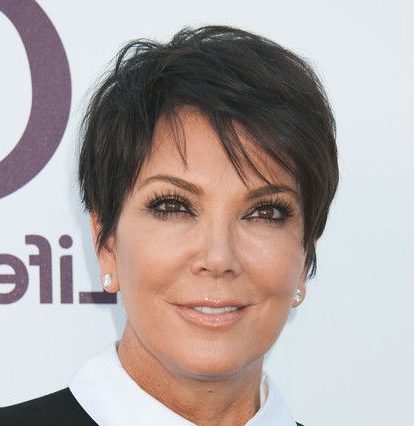 Another important point about the pixie cut for women over 50 is finding a cut that perfectly suits your face shape. An asymmetrical cut with longer, side-swept bangs can visually lengthen round faces and draw attention away from the cheekbones. And when it is accompanied by fine and trendy strands, the pixie cut is simply more than perfect!
The long pixie cut for women over 50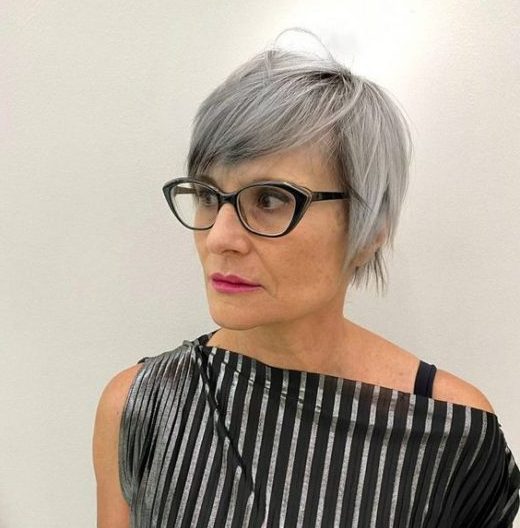 If you're slowly moving towards a short hairstyle or want to let your gray hair grow out, then the long pixie cut is the perfect solution for you! The main hair stays a little longer and the difference between the two parts is not so extreme. The cut adds volume to the hair and works perfectly with any hair texture. It is super practical to style and very easy to use. The long pixie cut is a nice addition to a casual look, but with a curling iron and a little imagination, it can be transformed into an elegant hairstyle in no time at all. The combination with longer bangs is undoubtedly the most iconic duo of all time. There is no better way to frame the face or conceal fine lines.
The messy pixie for a bold look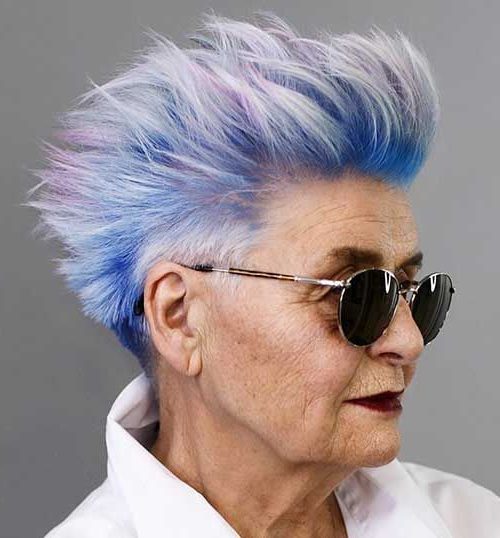 A little mess is a key to a truly vibrant look! Also, it's no secret that hair thins with age, and a messy pixie cut for women over 50 is the best possible option to add some volume to your mane. Simply pull the hair up and back with hair gel and voilà – that's how quickly you can give your hairstyle a sassy and modern touch!
Pixie with undercut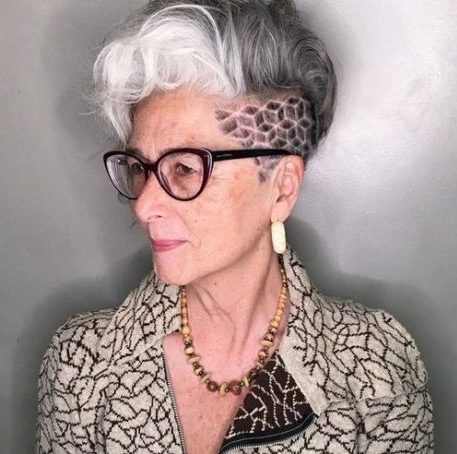 What comes to your mind when you think of hairstyles with glasses for women over 50? Does it look as sassy, ​​funky, and playful as this pixie cut? If you thought hairstyles with glasses were boring and old-fashioned, then we have you covered! Glasses have long been more than just a necessity, they are also a very stylish accessory and can be perfectly staged with the right cut.
Pixie cut for women over 50: These are the most beautiful looks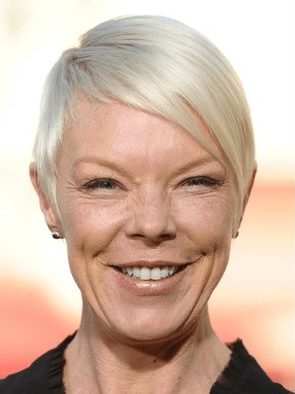 The short hairstyle is incredibly versatile and can be styled in many different ways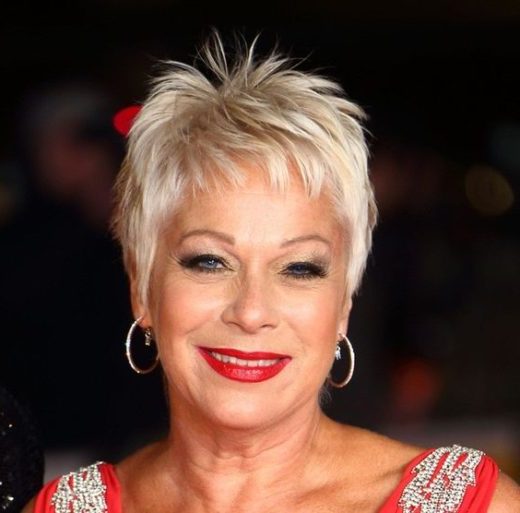 Combined with long bangs and a layered cut, you get a trendy and refreshing look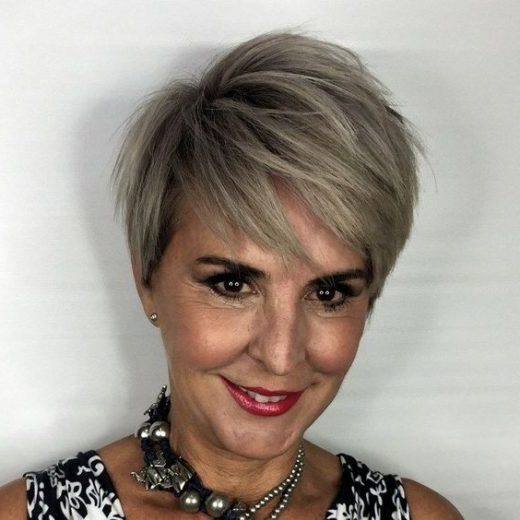 Pull the hair up to add a cheeky touch to the pixie cut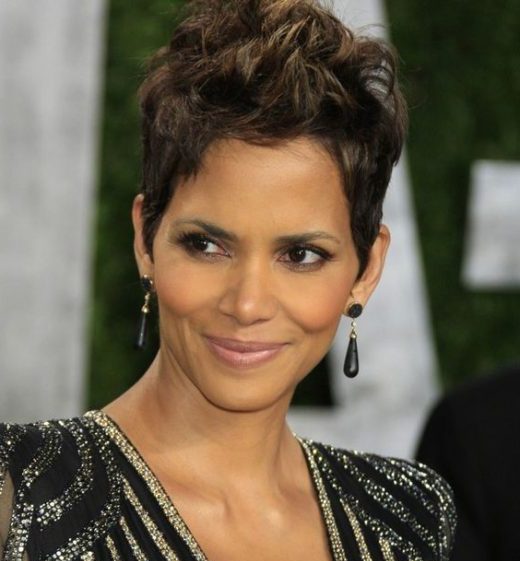 The pixie cut for women over 50 makes you look younger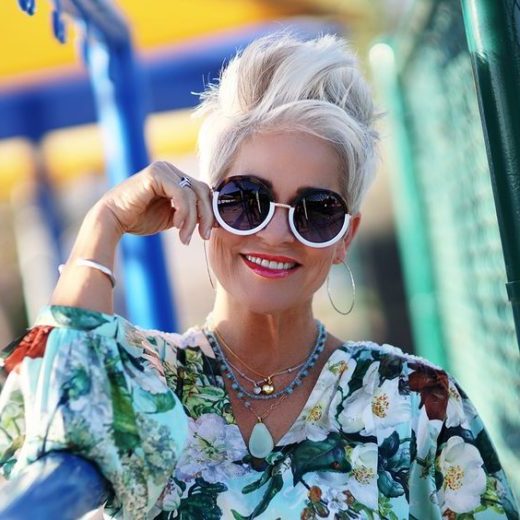 Or how about a more elegant version with side bangs?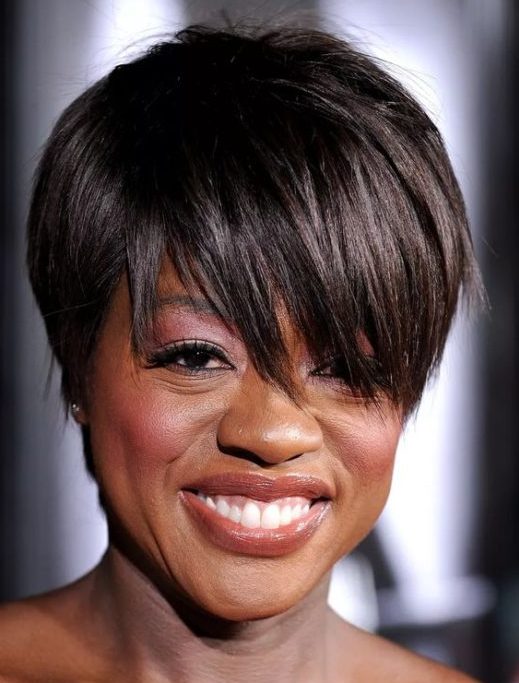 Tyra Banks' edgy pixie cut looks incredibly modern and sophisticated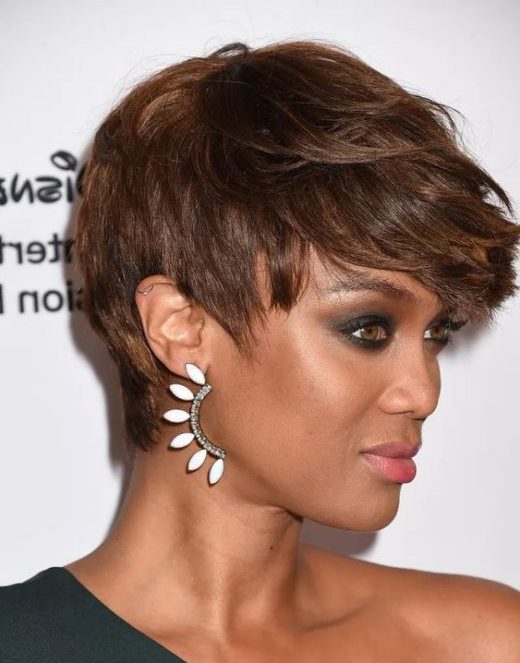 Charlize Theron has also opted for the trendy short hairstyle and looks perfect as always