Which 2022 square cut to adapt to stay on top of hair trends and offer you a sophisticated and stylish look? Today, we suggest you go for THE style that clears the face and enhances the features, the French bob cut which is making a comeback. What morphology is it intended for? Which hair types benefit the most? Learn all about the French-style short bob before going through the scissors.
What is the French bob haircut?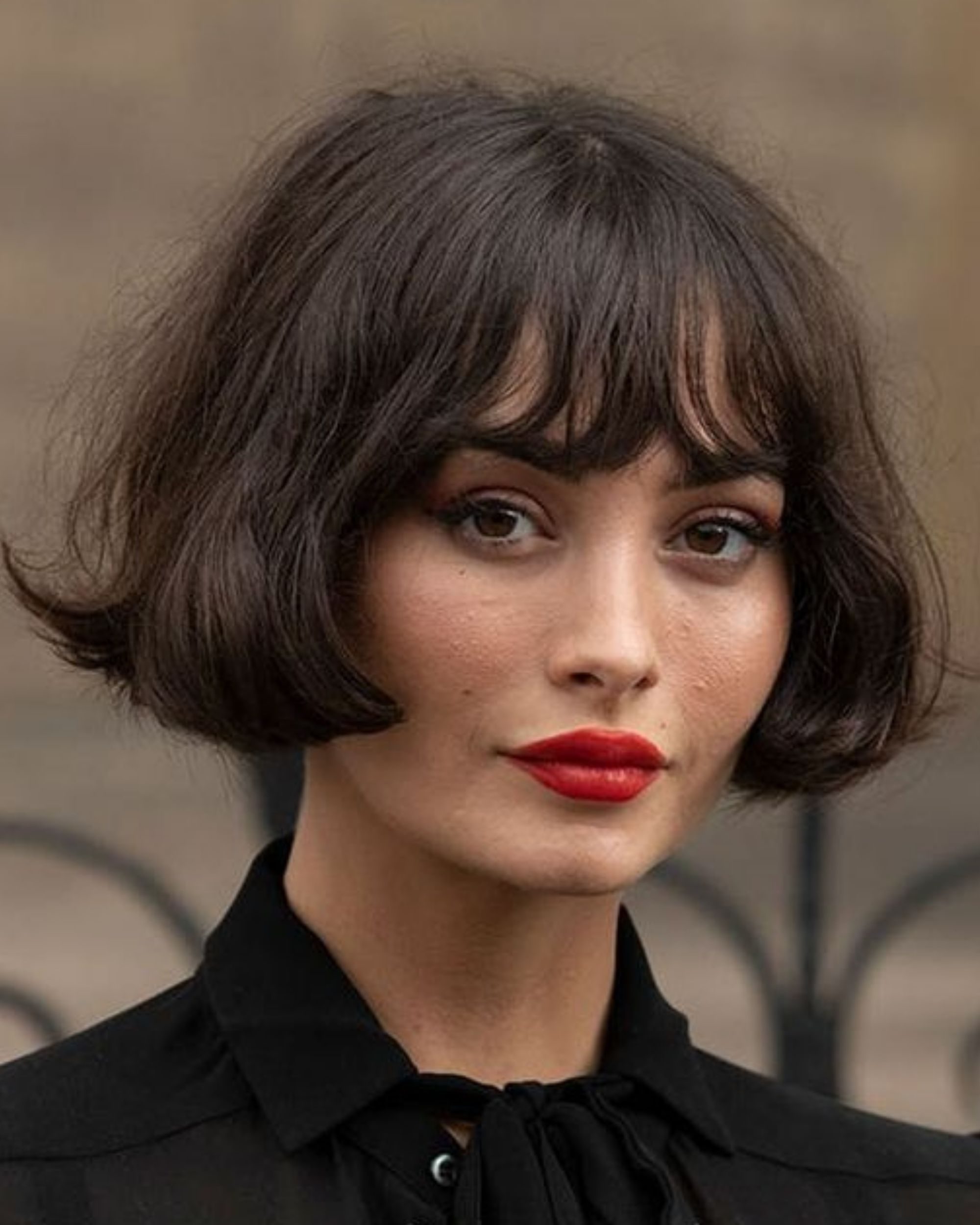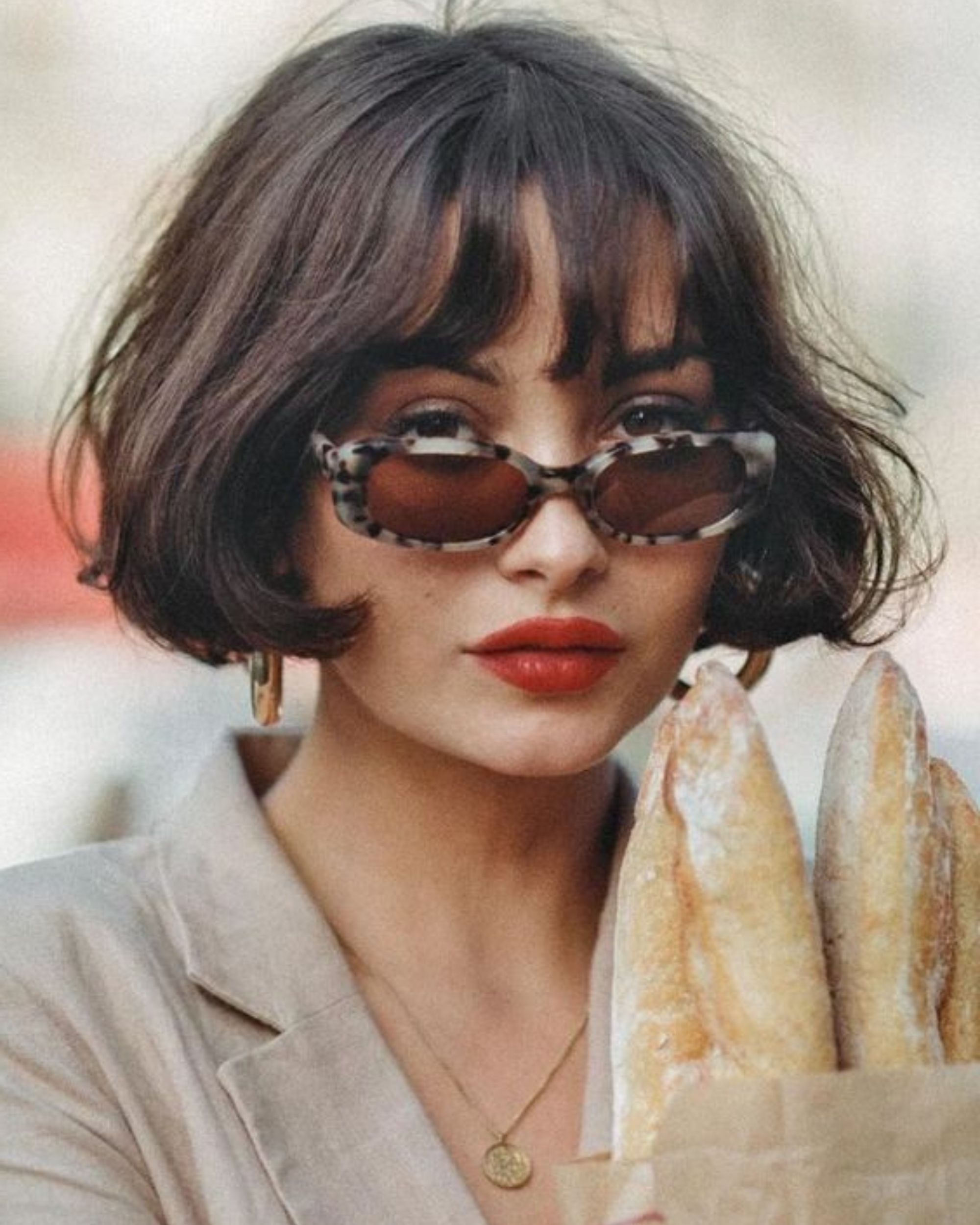 The "French" bob cut is an iconic hairstyle that originates in the 1920s in France. Later, during the 1980-90s, several celebrities including Linda Evangelista and Natalie Portman (in the film Leon ) wore this short square and infused it with glamor. Today, the French bob is present on the heads of many actresses, singers, models, and influencers like Vanessa Hudgens, Bella Hadid, Karlie Kloss, etc. But, in particular the cut of Taylor LaShae which gains more popularity and with good reason. The It-girl wears her French bob with style and pride that embodies the "effortless and nonchalant" aspect of French beauty. Simply put, it's a natural, airy look that refreshes and rejuvenates.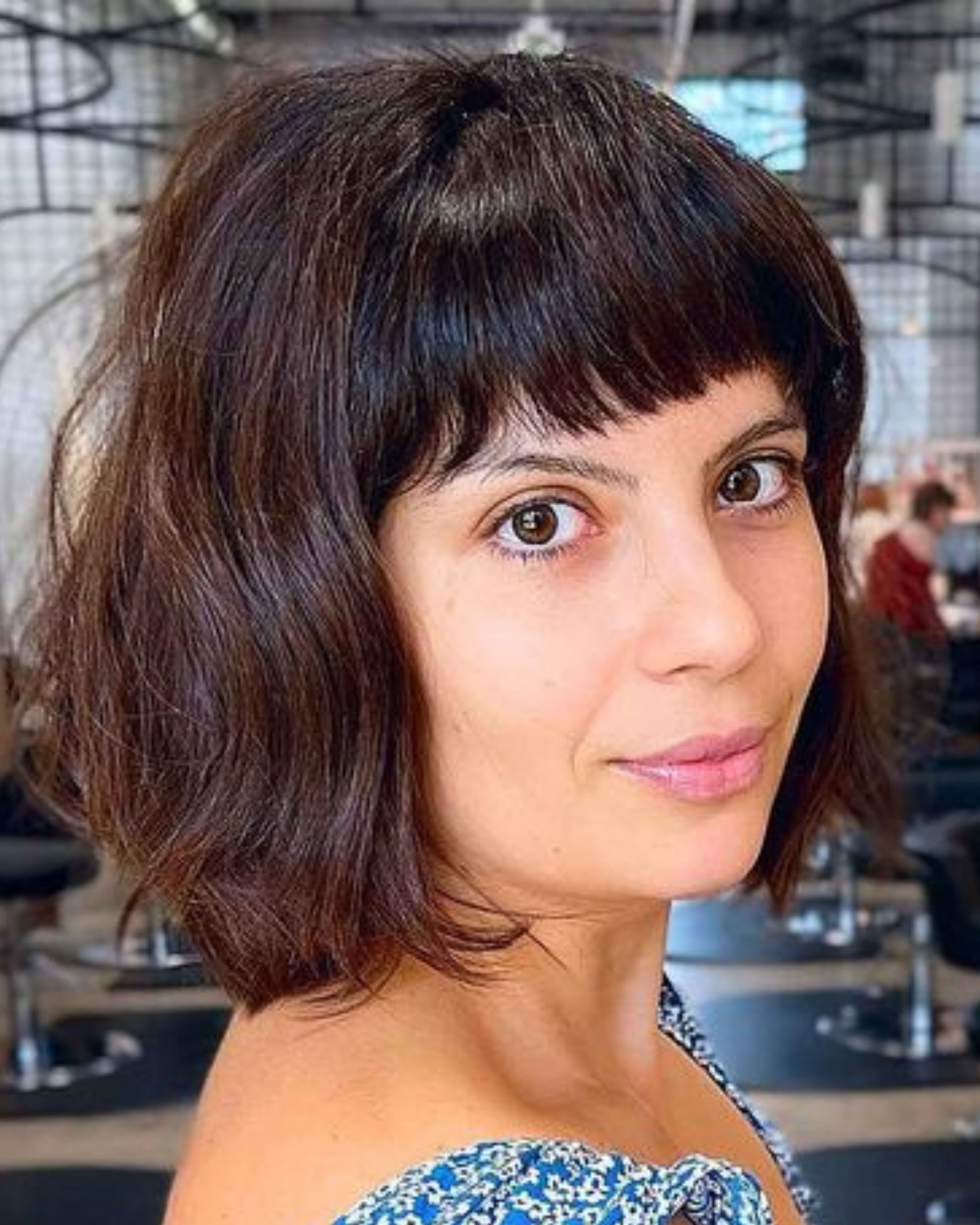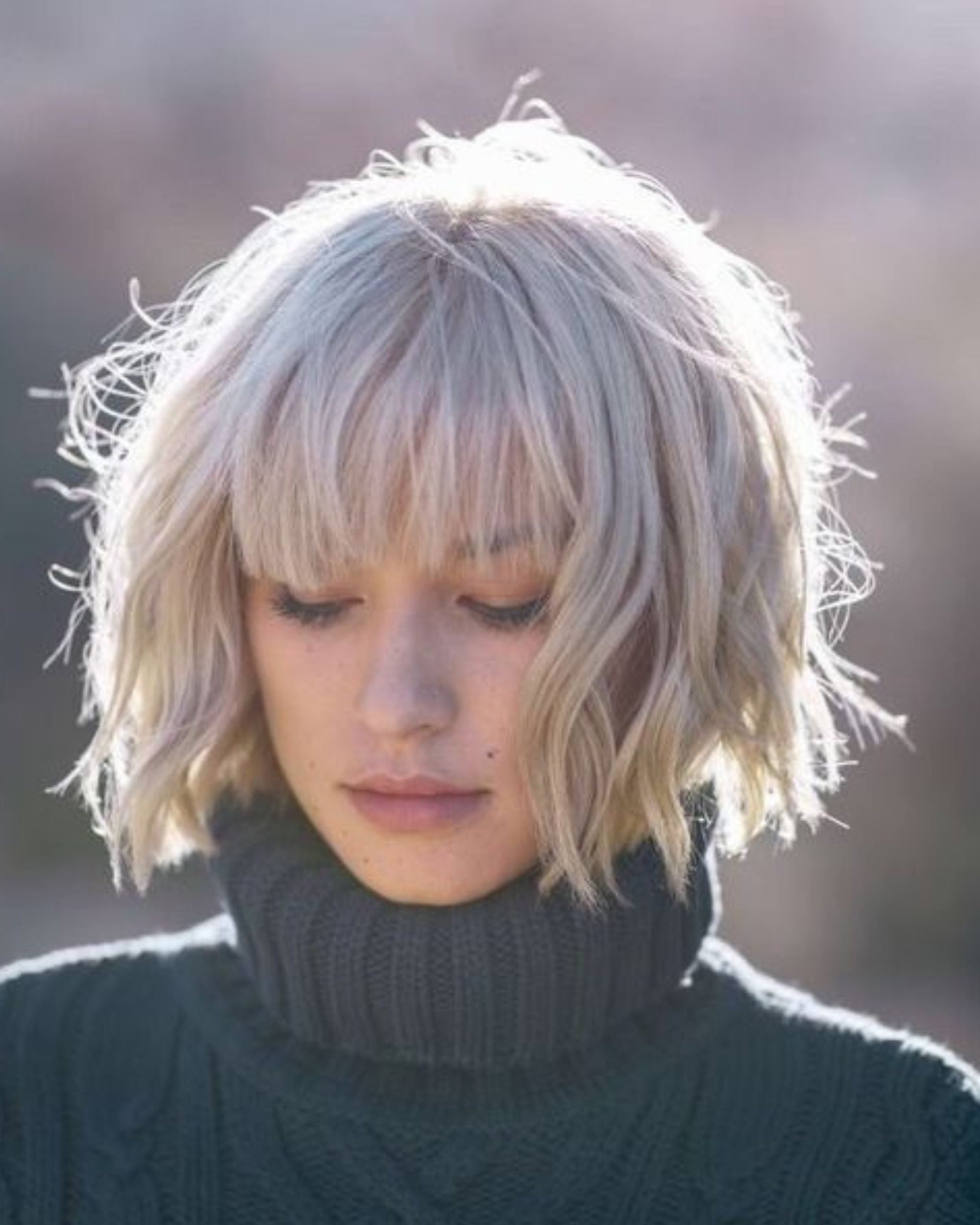 Also known as the classic Parisian cut, the French bob woman's square cut is characterized by a length at the level of the chin and by a fringe at the level of the eyebrows. In recent years, this hairstyle has modernized well to offer trendy girls a versatile hairstyle in tune with the times. The biggest advantage of this very short square is its ability to give allure and style to the face illico presto!
What morphology and what type of hair for this very short women's haircut in 2022?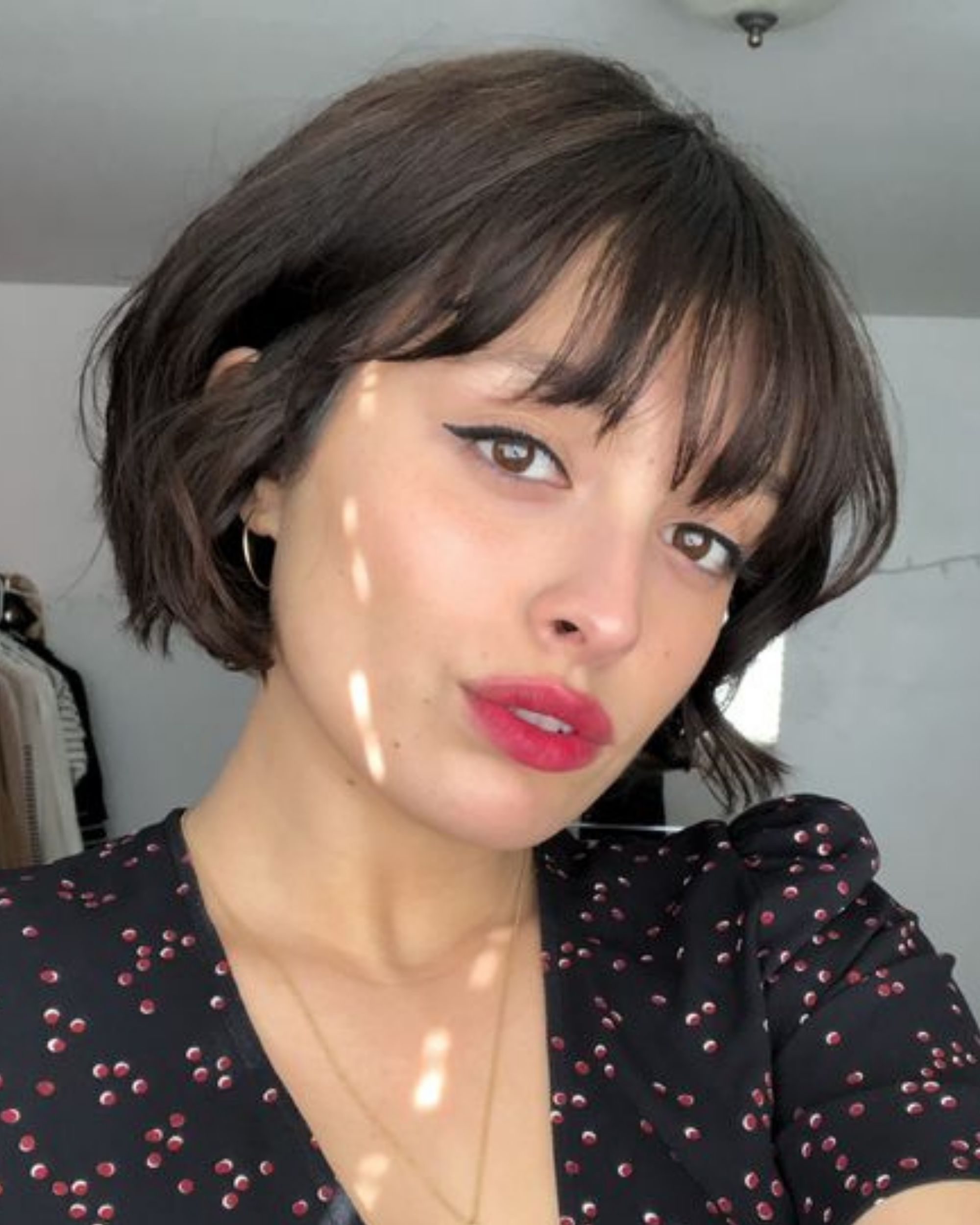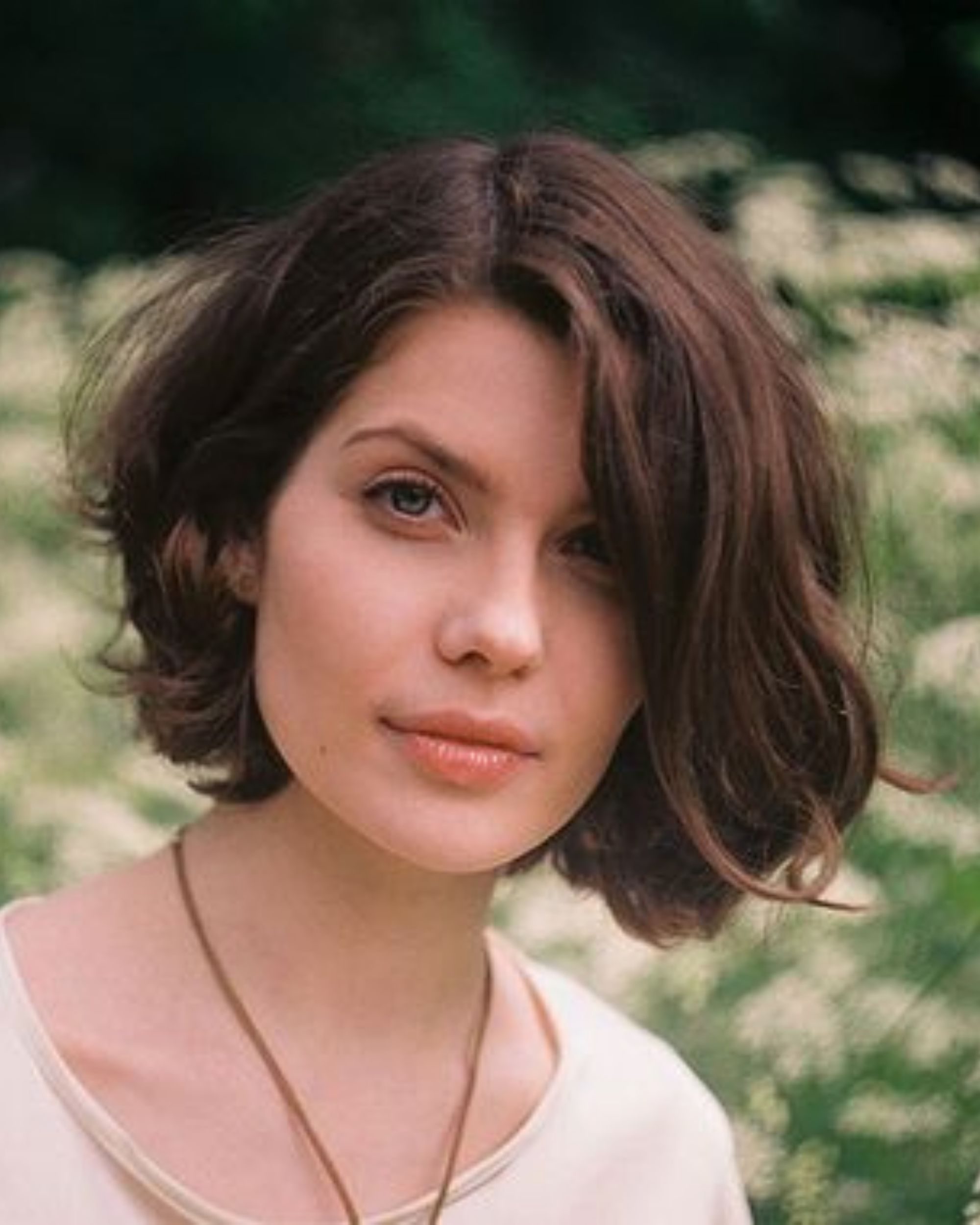 Good news: hairdressers assure us that the French bob is suitable for all hair types, but only if you know how to style it. What about the French bob cut for fine hair? So, the very short bob star of the year goes just as well with flat hair as it does with voluminous and even curly manes. Remember to give volume to fine hair, otherwise, you risk altering the rendering of this great cut.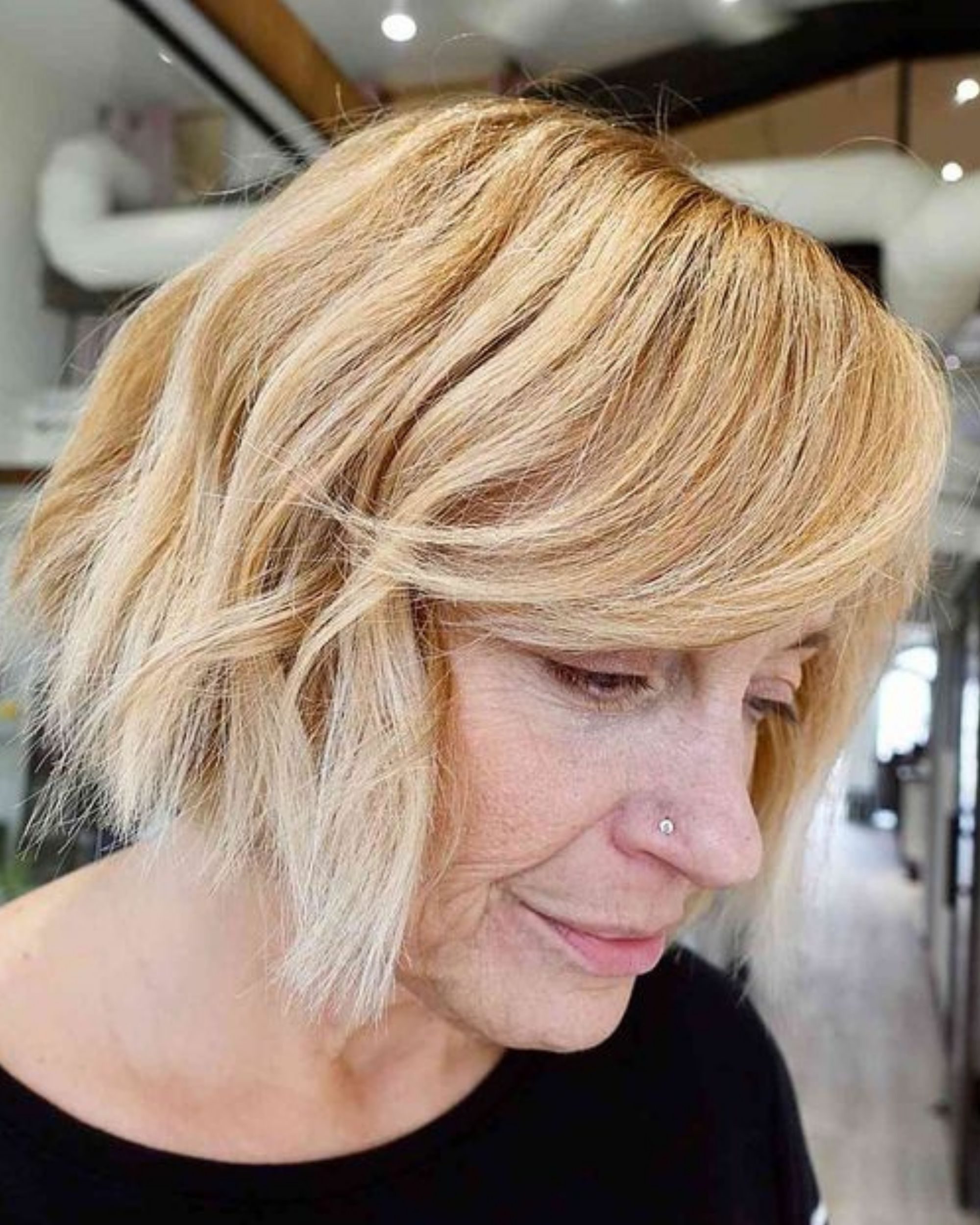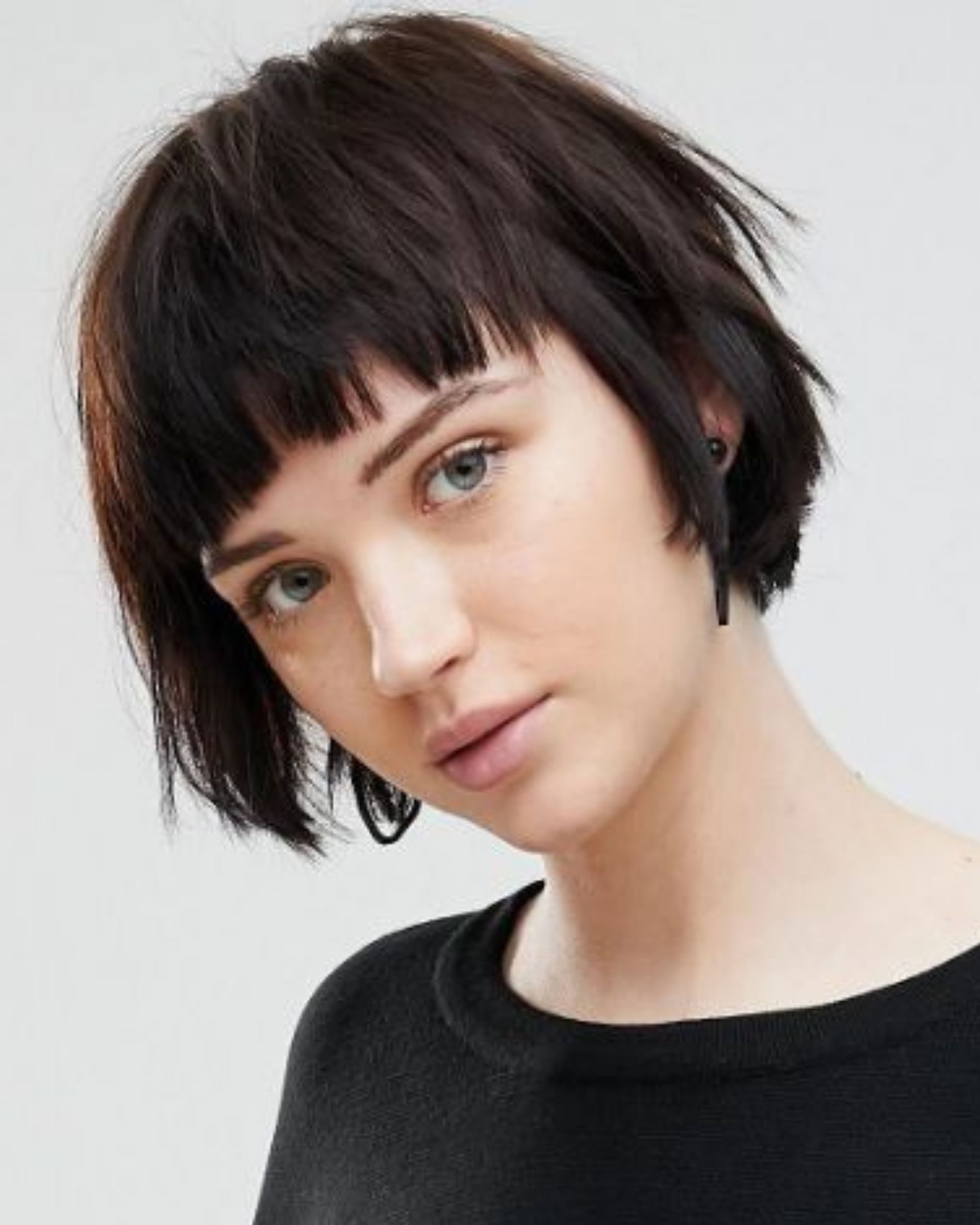 The French bob cut tends to enhance the lower part of the face and is therefore ideal for long faces and those in the shape of a heart. But, in general, it can flatter any morphology. If in doubt, do not hesitate to use an application to test a hairstyle before taking the plunge.
Trendy haircut 2022: 4 ways to wear the French bob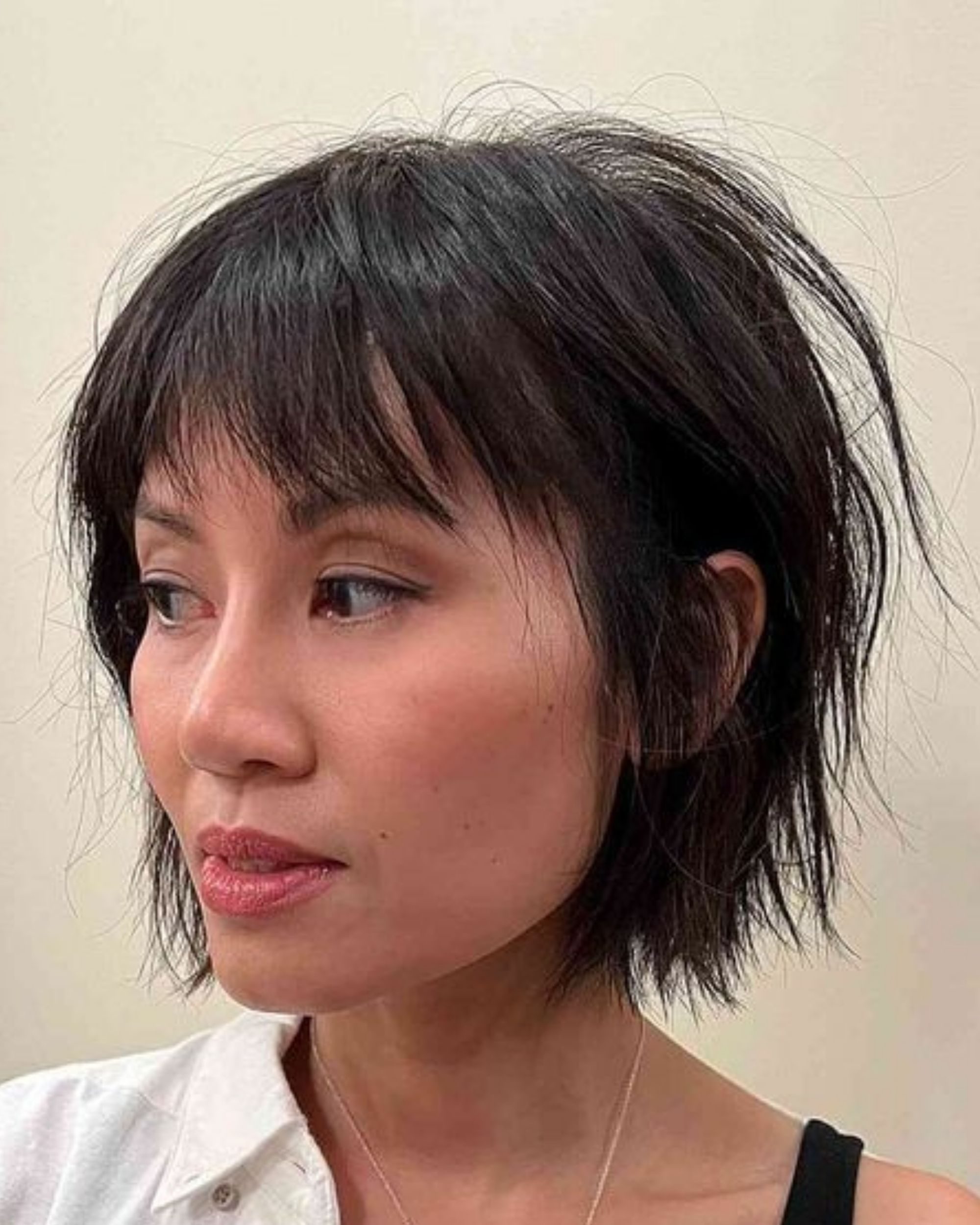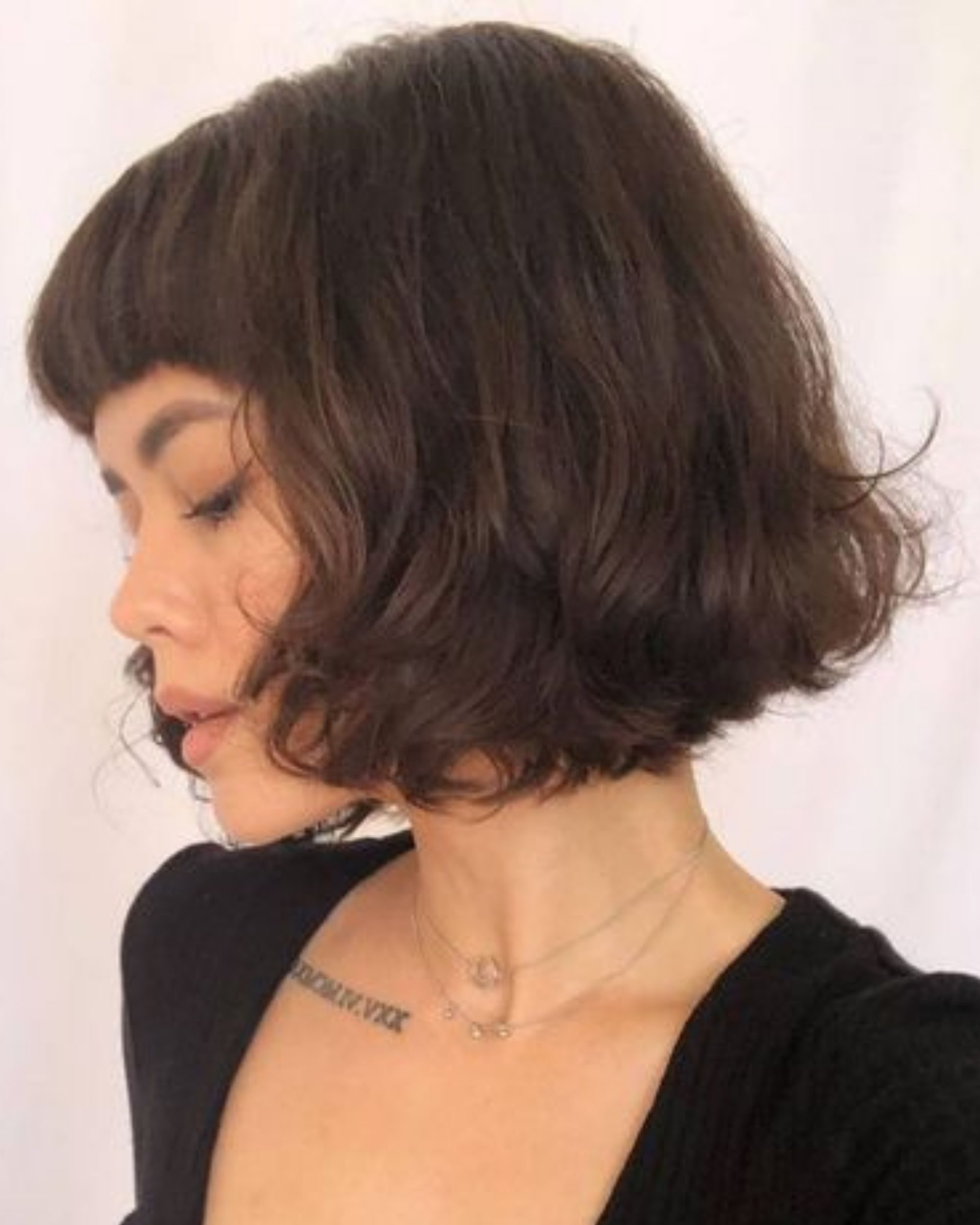 This super short haircut allows dull, tired manes to regain their tone with just a few snips. Here are some ideas to wear the French bob to take full advantage of it.
Square cut with thick French fringe in a mini version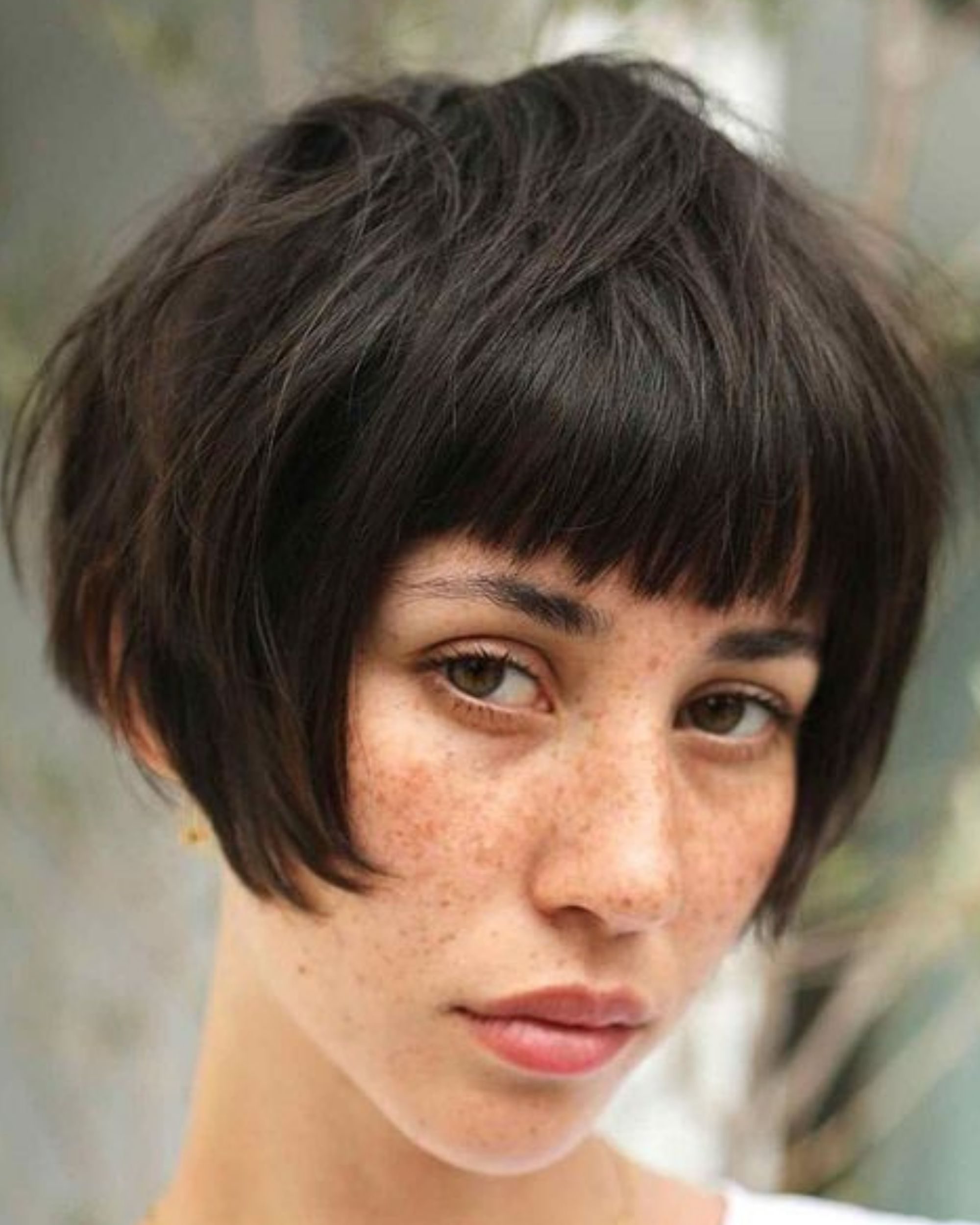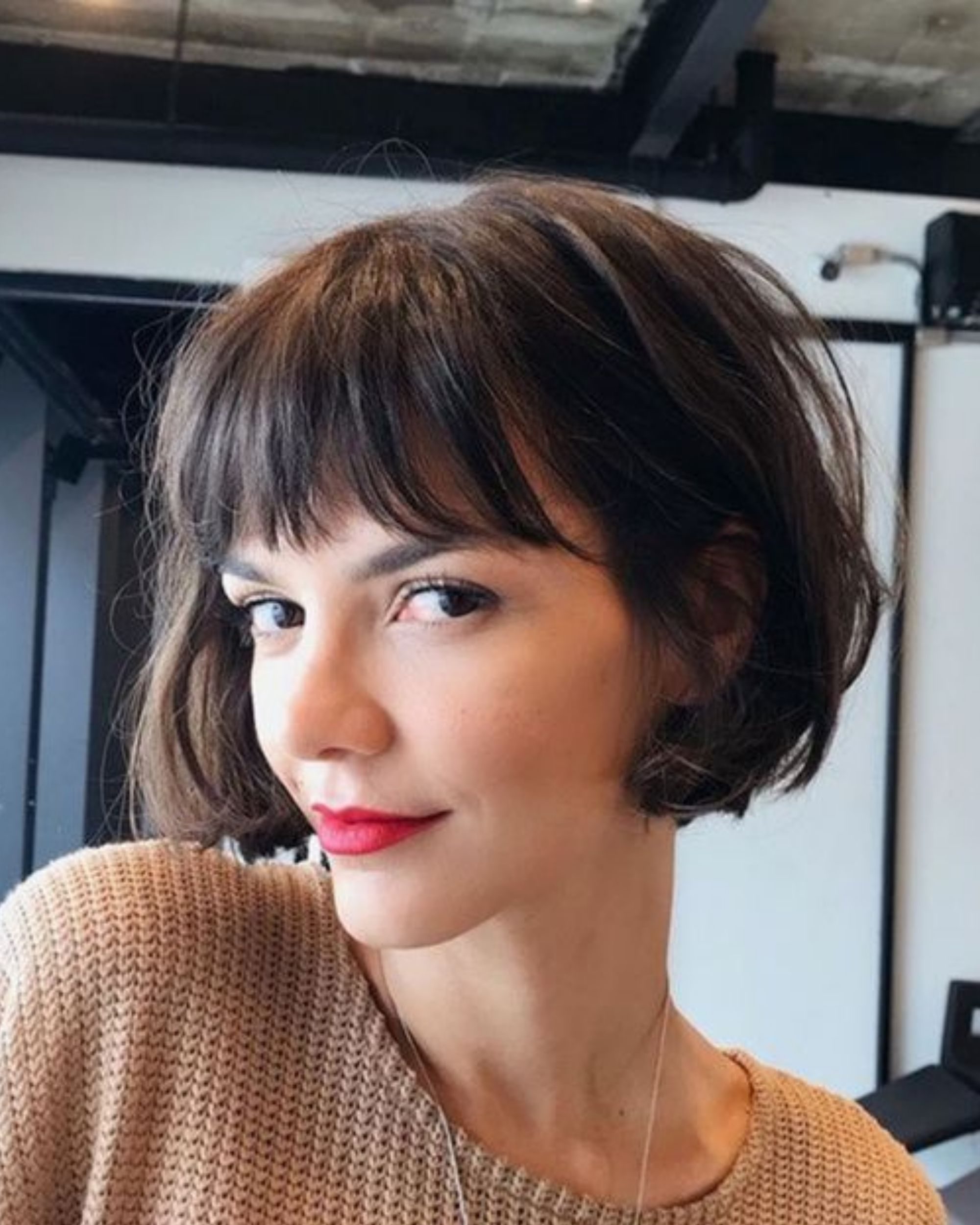 How about a mini French bob? This hairstyle is meant to be quite daring and is usually for more daring girls. Thanks to the textured layers and bangs, you enjoy an even more feminine look, enhanced also by an unparalleled lifting effect.
French bob square cut with curtain bangs for a look in tune with the times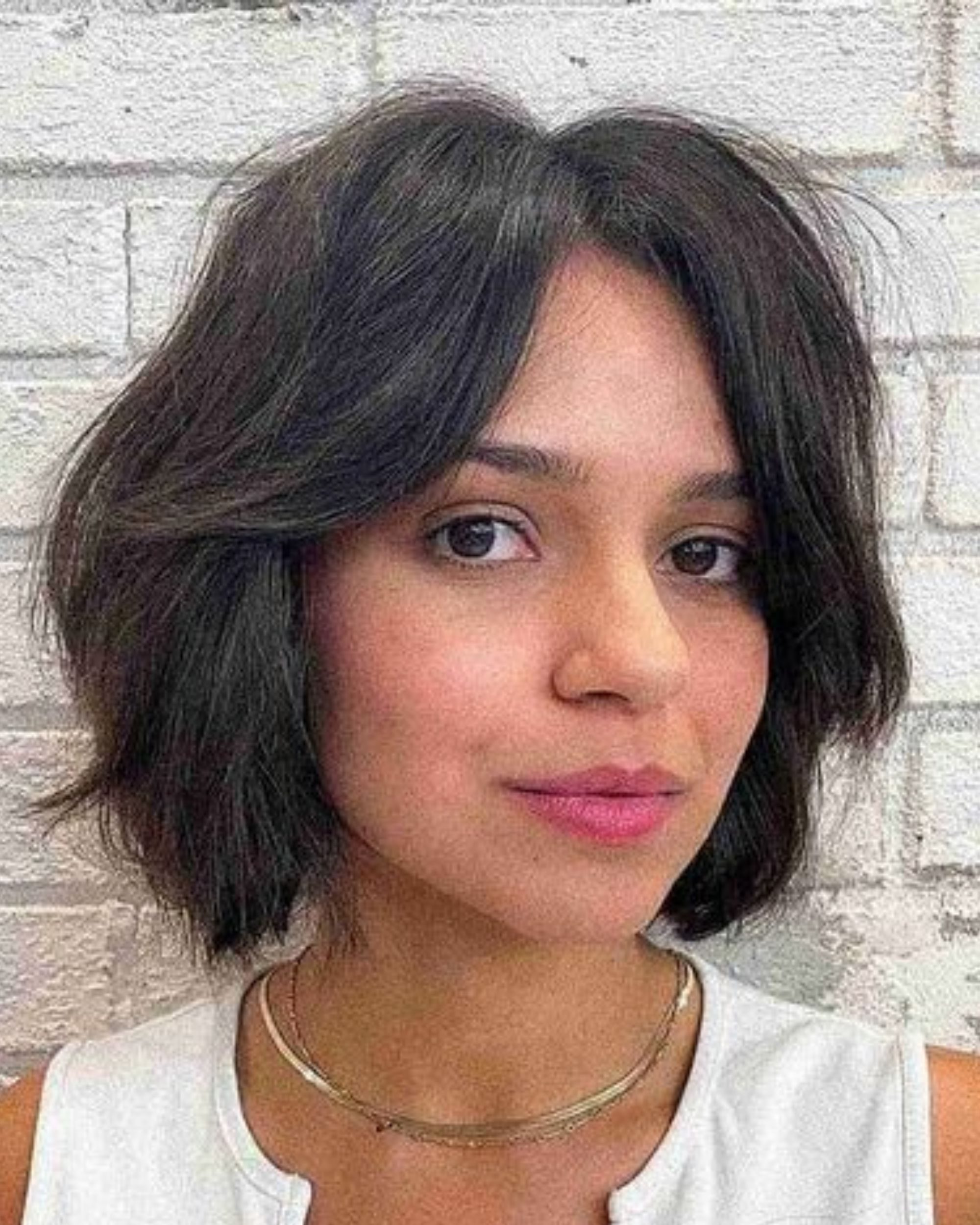 Do you have thick hair and want to adopt a short haircut? Here is the ideal hairstyle which also turns out to be a trendy short haircut for women in 2022: the French bob with curtain bangs. This way of wearing the French square brings structure to the mane while creating an airy, light, and natural effect. What's more, face-framing layers bring out your eyes more.
The French bob as a haircut for 50-year-old women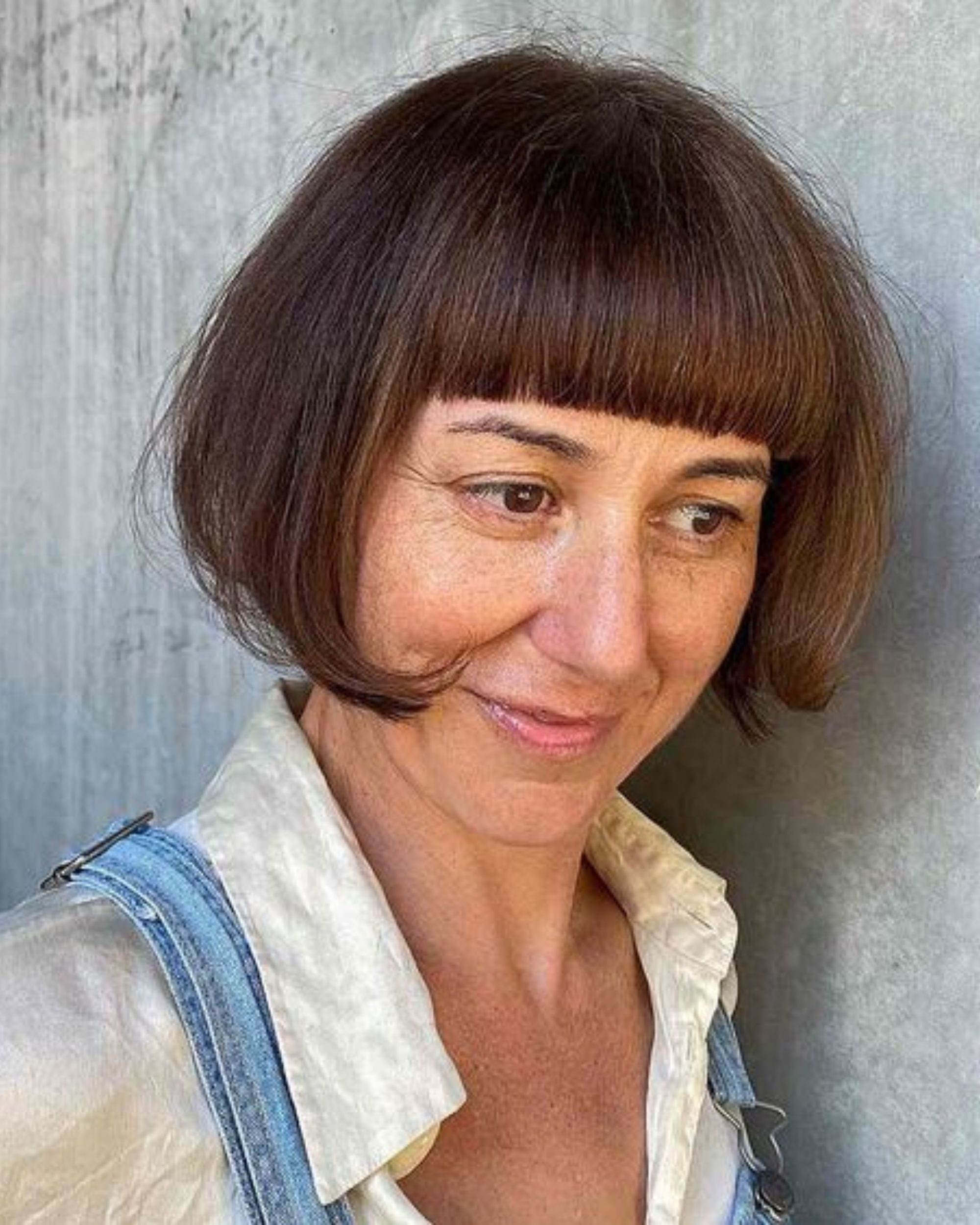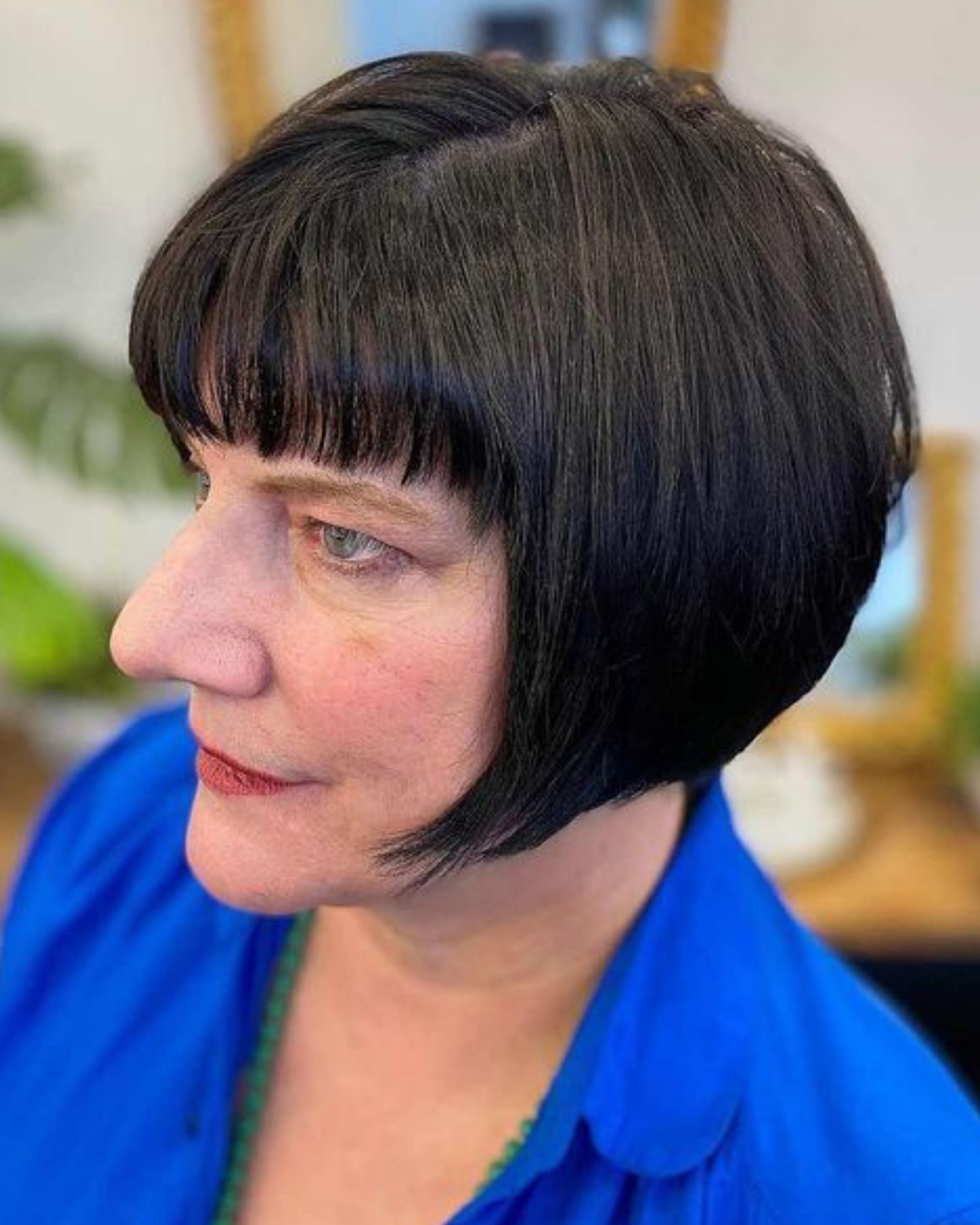 Looking for a 50-year-old woman's haircut? Stop searching since the French bob with straight bangs comes to your rescue. This cut is classy, ​​playful, easy to maintain, and instantly rejuvenates you. In addition, the bangs help to conceal forehead wrinkles.
The French bob for curly hair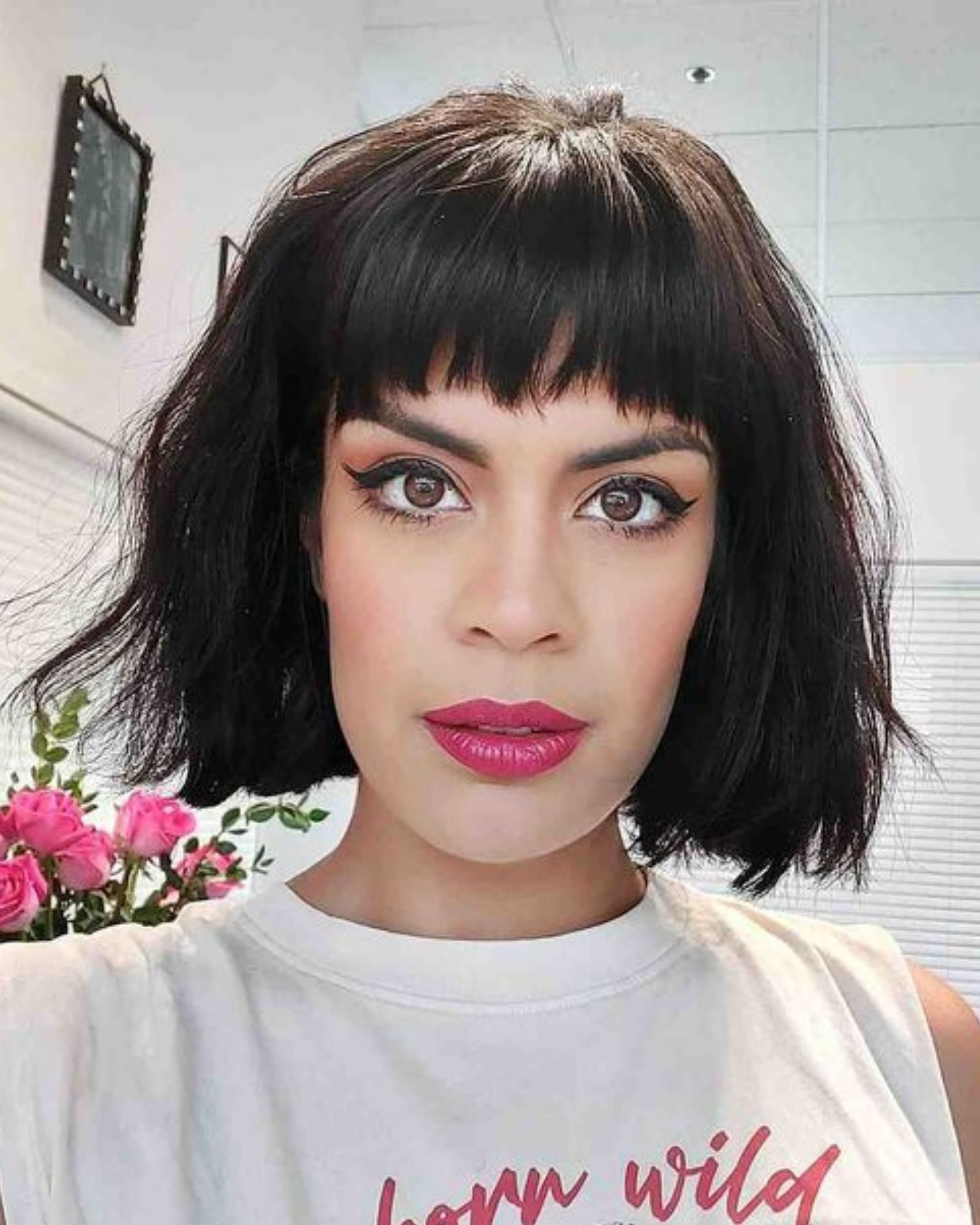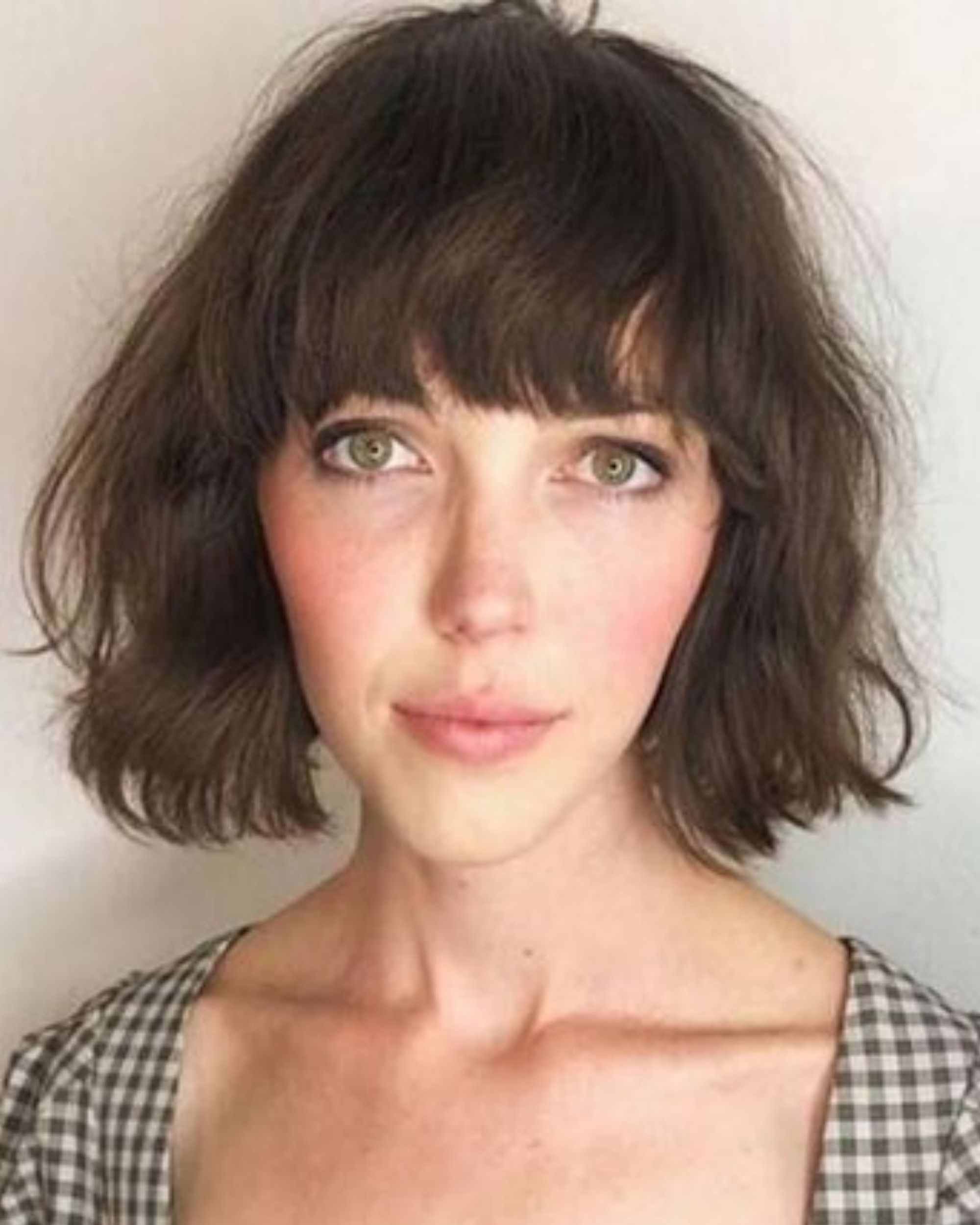 The curly French bob gives the illusion of even more voluminous curls full of vitality. To adopt it, go to a professional who will know how to adapt it best to your morphology.