Androgynous haircuts are becoming more and more popular. This style, which has become adherents of many celebrities, for example, Miley Cyrus, attracts many extraordinary women. Unisex hairstyles emphasize gender equality, while not excluding femininity. These haircuts violate gender norms and expectations and are relevant in today's political climate.
What are androgynous haircuts?
Androgyny has recently become a very popular term that may be of interest to some and absolute rejection of others. Simply put, it is a gender-neutral approach to things like clothes and hairstyles. Androgynous haircuts are popular among those who proclaim gender equality.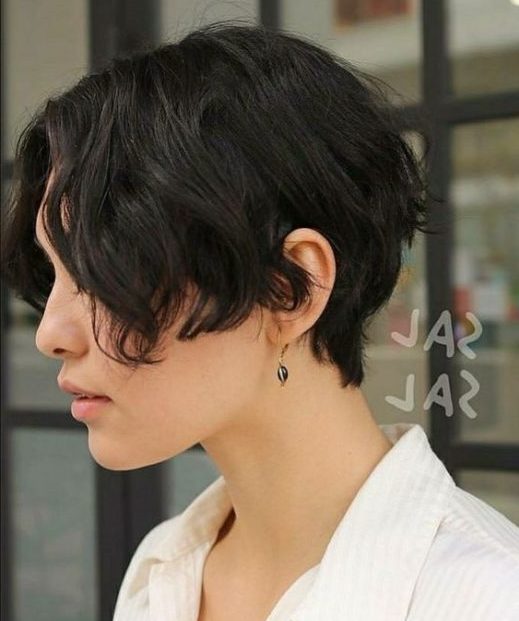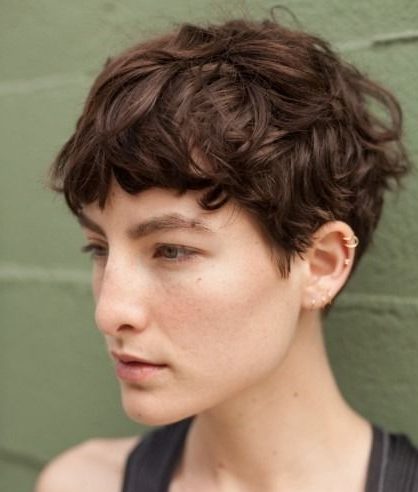 Graduated tapered pixie haircut
Simple and bold, this androgynous pixie is perfect for women with straight hair. A gentle gradient transition adds grace. This is the solution for those who want to reduce the time spent in front of the mirror – taking care of this hairstyle requires a minimum of effort.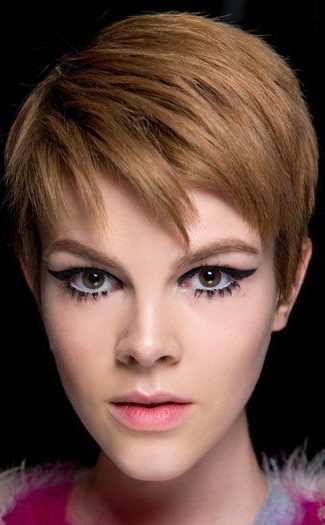 Androgynous punk haircut with shaved lines
For girls looking for a bold and defiant hairstyle, try this punk haircut with a long crown and layered bangs. For styling, heat a light wax between your palms and gently separate the strands. The horizontal lines shaved above the ears will add personality to the hairstyle.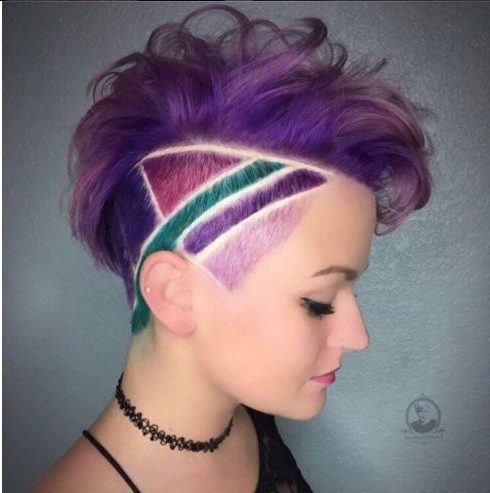 Crop haircut in dark blond blond
The smooth transition from the elongated crown to the bangs successfully masks the high forehead. Also, lighter bangs can help draw attention away from unwanted areas of your face. If you have no problem with the shape of your forehead, you can still opt for the more traditional long strands.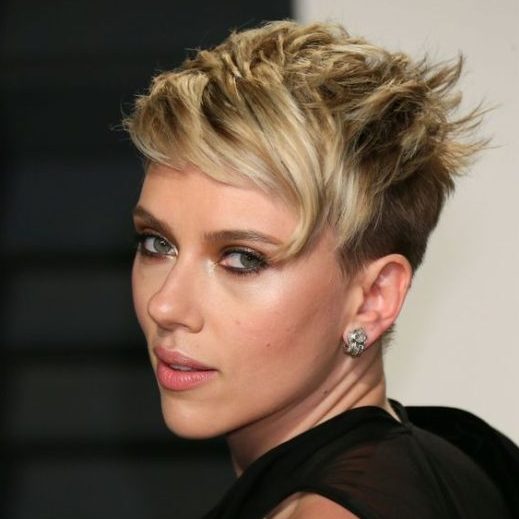 Ash Brown Pointed Pixie
This long, unisex hairstyle with no abrupt transitions looks more feminine. If you have already taken the plunge and removed the sides, rub castor oil into short hair for fast growth, to eventually equalize the length.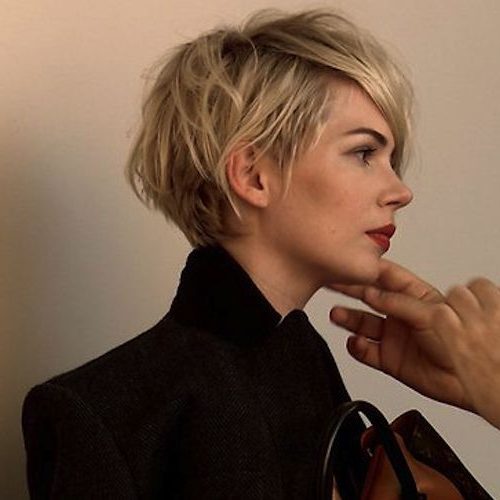 Soft shaved hairstyle
This neutral hairstyle for fine hair must be layered to maximize volume. One of the best simple yet very effective styling options for fine hair is to blow-dry your hair with a round brush in one direction. This will create the illusion of more volume.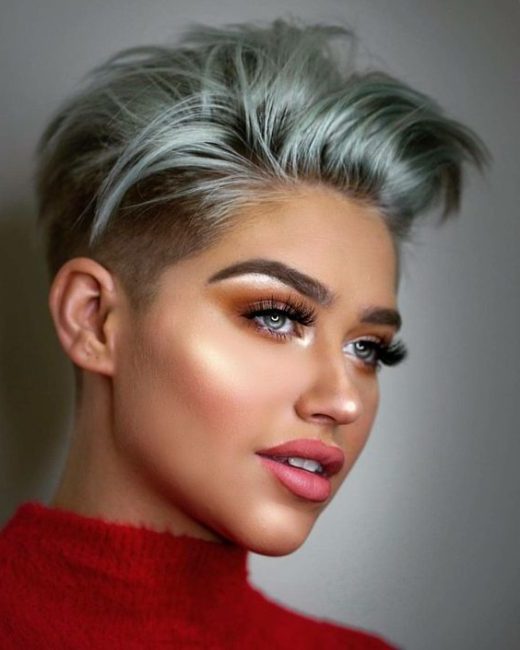 Classic textured pompadour
This photo is a great example of androgynous haircuts for thick hair. The hairstyle is more voluminous at the top of the head, the longer upper strands lie on the shorter lower ones, giving the haircut volume. The sides are usually trimmed to avoid excessive volume.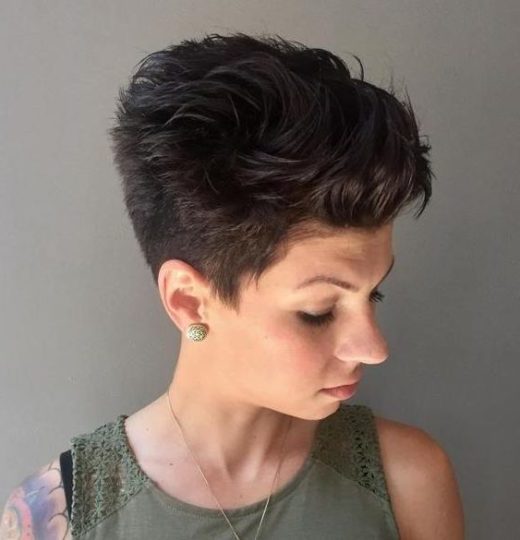 Quiff combed back
This quirky haircut originated in the 50s and was popularized by celebrities such as Elvis Presley and James Dean. This essentially masculine hairstyle was very popular with women in the 70s, but today it is even more popular. Using an alcohol-based hairspray rather than a gel or wax will help increase volume as the hairspray does not weigh down your curls at all.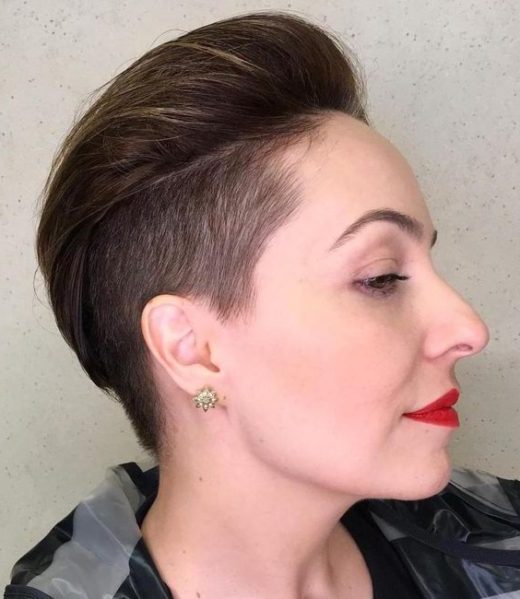 Medium fade in pastel colors
This mini mohawk is much more casual than its defiant punk sibling. He looks great in an icy blond. Adding soft colors like neons or pastels will give your haircut a fresh twist. Shaved sides, as in the photo, will favorably emphasize your facial features.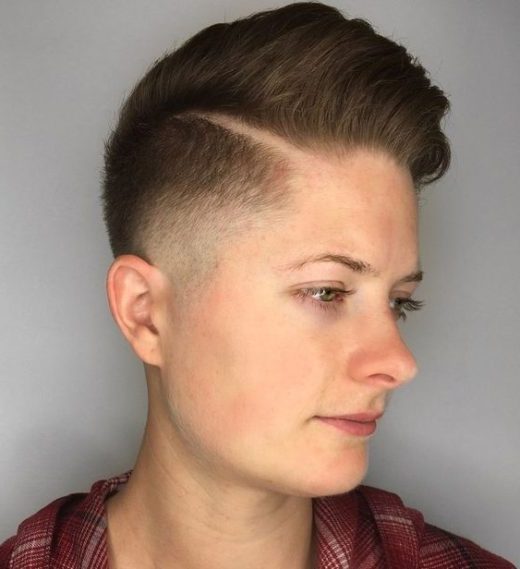 Silky layered pixie cut
British actress Audrey Hepburn pioneered this style in the 50s. This haircut is not as soft as hairstyles for medium hair, but it goes well with bright makeup – long thick eyelashes and red lipstick, which will make you look very feminine.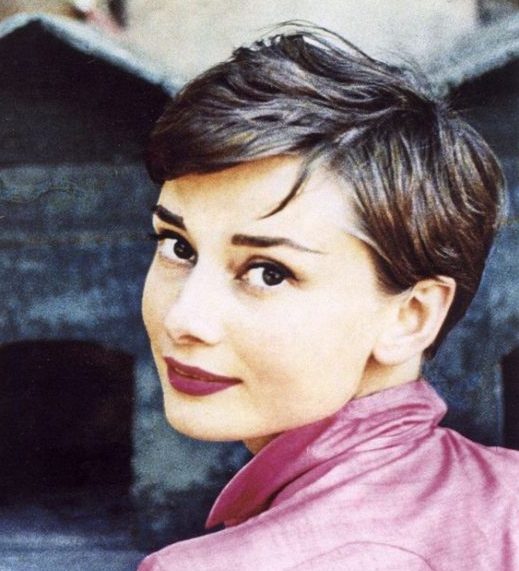 Hairstyle with pointed bangs and copper highlights
Copper brown highlights lend the right balance to this men's haircut. Take care of your hair color by using sulfate-free shampoos and conditioners to wash your hair. And, if possible, minimize heat exposure when drying and styling. Androgynous haircuts for round faces, such as this one, visually shrink the cheeks.
Layered pixie in platinum blonde
The personality of this haircut is highlighted by the bold color choices. Although this haircut does not require any special care, the platinum blonde must be constantly maintained with a special tinted shampoo with a purple tint.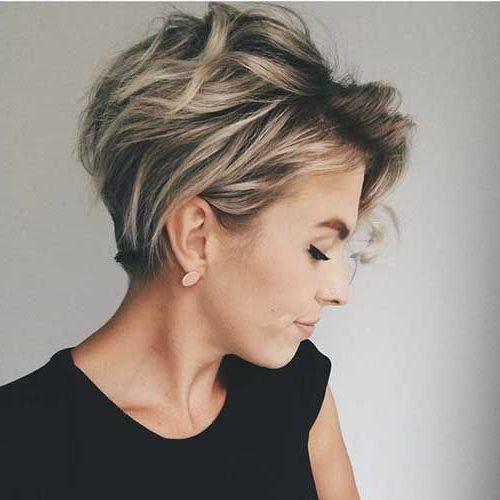 Long Ash Mallet
Androgynous haircuts for long hair are much more difficult to do since long hair is a classically feminine version. Shaved sides, mallet-style hair, or elongated mohawk are enough to give the shade of a unisex haircut.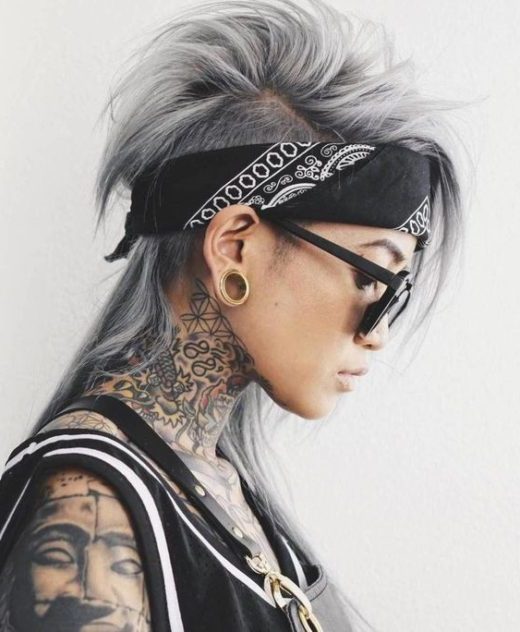 Haircut with bangs for curly hair in retro style
Curls and waves are popular at all times, even with unisex haircuts. Style your hair with a light gel or wax. Avoid water-based styling products as they can straighten your curls.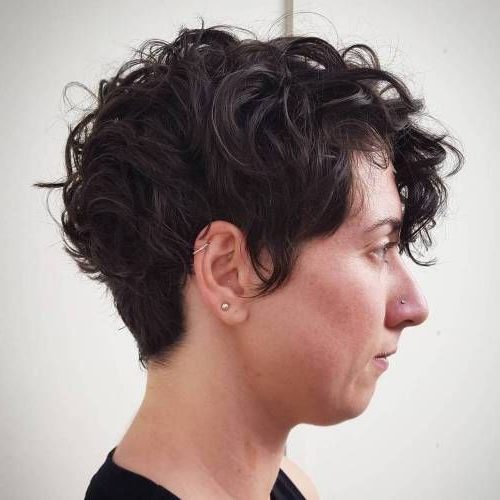 Androgynous haircuts are suitable for almost everyone, both men and women. Choose only trusted stylists, this is a guarantee of the best result. To make the expectations from the hairstyle coincide with reality, take a photo of the desired hairstyle with you to show it to your master. Regular hair care – cutting, dyeing, using professional hair care products – will keep your hair in perfect condition. And your androgynous haircut will look great forever!