Today's bowl cut for women is a far cry from what we remember in the '80s and '90s. As a more modern hairstyle, it has recently been worn by some of fashion's most adventurous like Miley Cyrus and Rihanna. This look is best worn with statement makeup, vibrant hair color, or extreme earrings.
The Modern Versions of Bowl Cut
While there are obvious benefits (can you say "low maintenance"?), it's also totally liberating to reveal your face to the world. With a simple hairstyle, you can make the statement that you have nothing to hide and everything to gain.
Edgy Bangs
A shorter bowl cut can be balanced out with long bangs in the front. Give it some attitude and texture for a full vibe. Add a light pop of color or an accent shade, and you've got a crisp, fresh look.
Sent from the future
A modern cut deserves a futuristic feel. Make a statement with a silver-gray all-over color. Some long locks on top and a sheer blunt cut create an effortlessly chic look.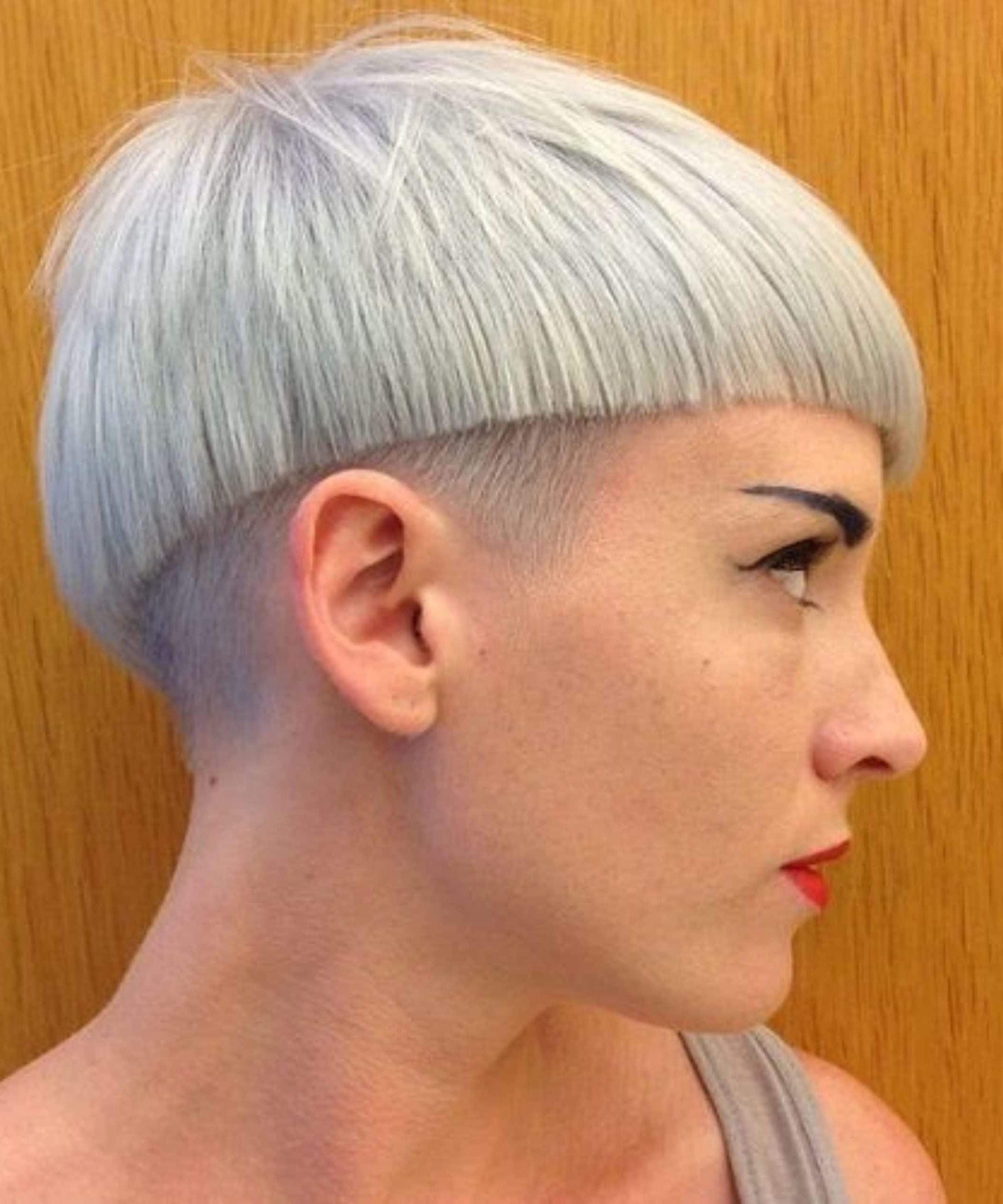 Deep part
This bowl haircut for women is not only elegant and sophisticated but also fearless. The severe and deep part, combined with the eye-catching color fade effect, keeps this style polished and chic.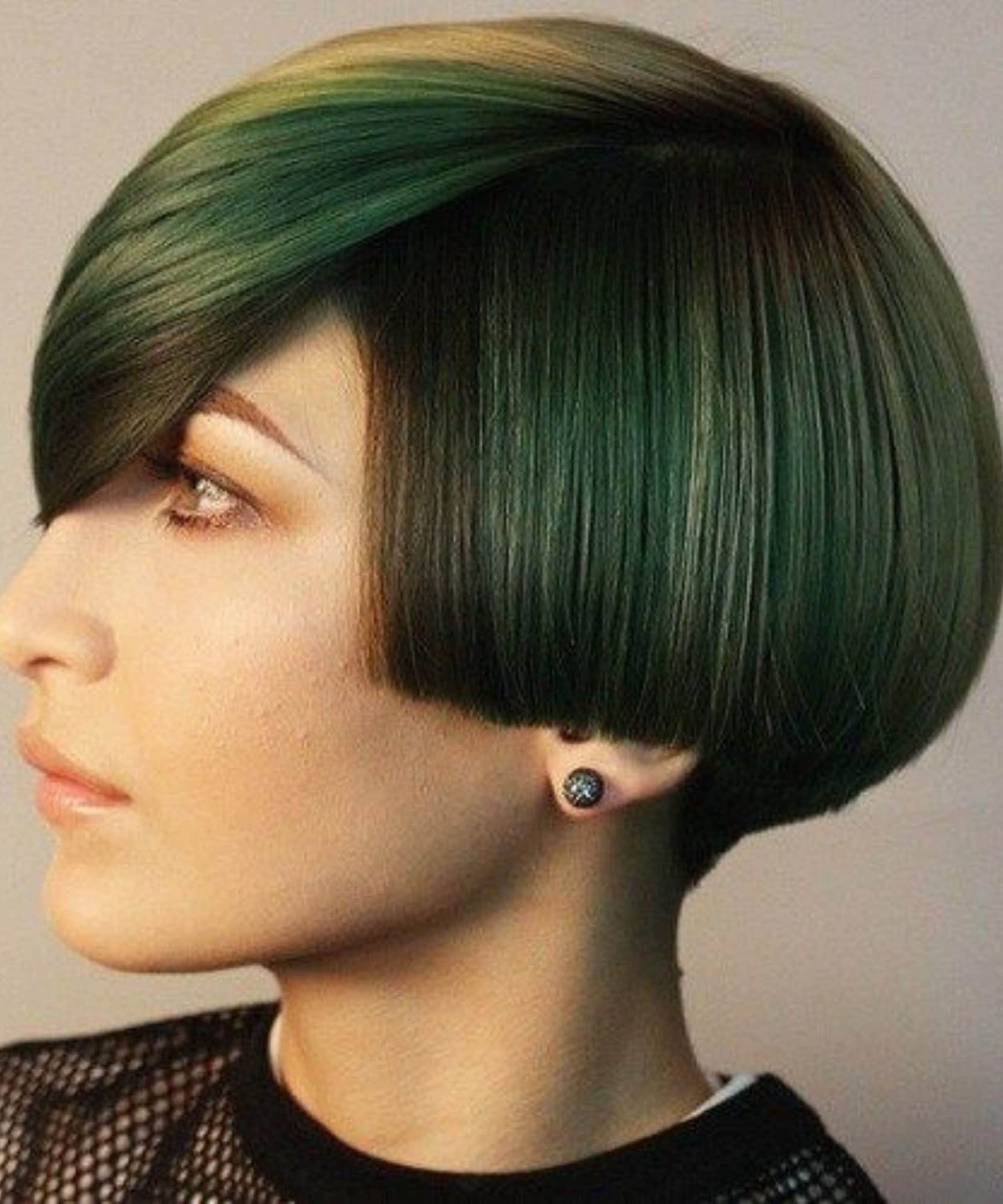 Follow the curve
As far as bowl cuts go, here's one of the sweeter versions. It is simple and understated but has been expertly cut with care and detail. Leaving the length at the top allows more room to play and style.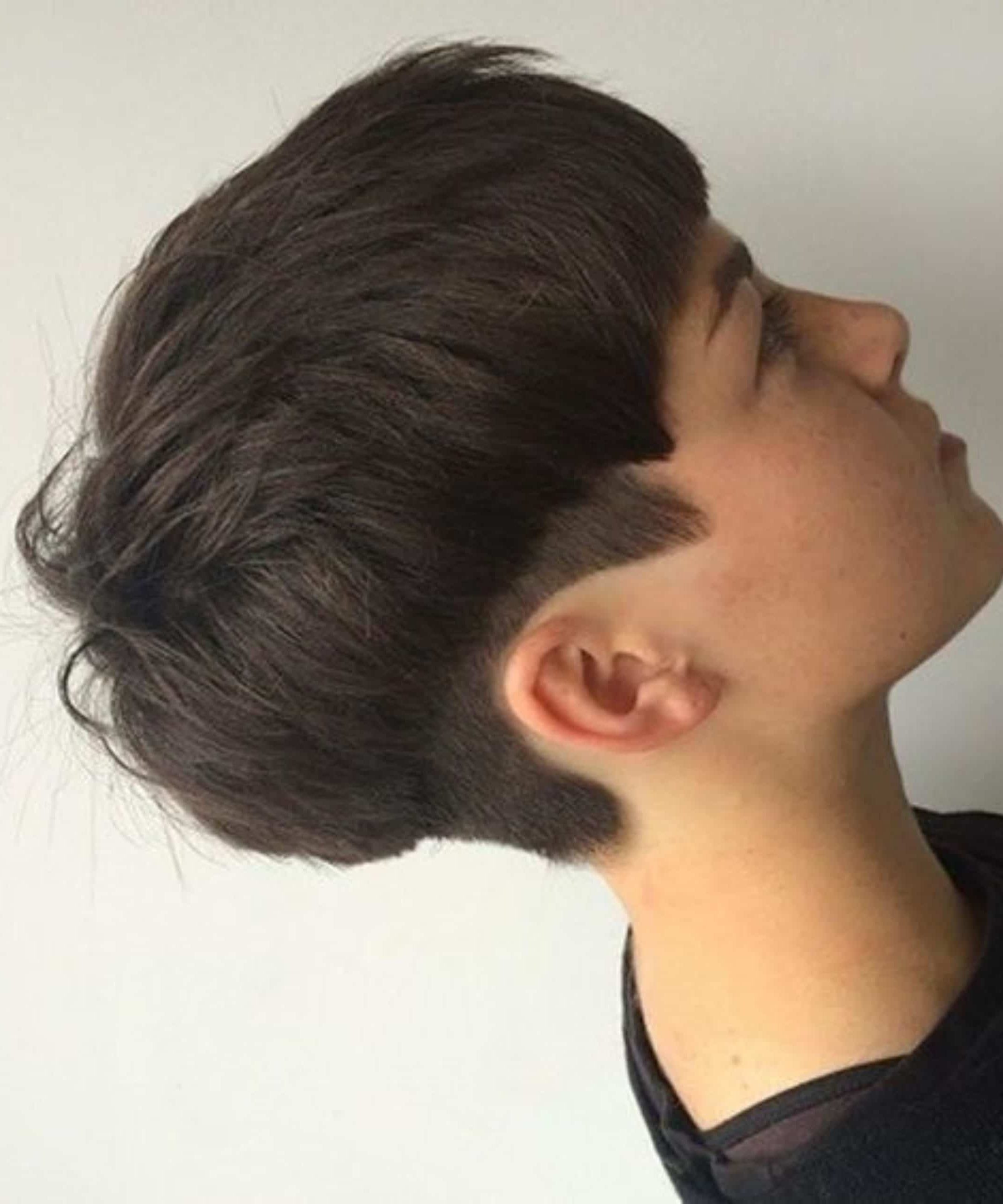 Bowl-Inspired Pixie
How do you look feminine and boldly modern? With a short haircut with some long soft layers. This look perfectly walks the line between being sassy and feminine, so if your style and personality walk the same line, you should try this cut.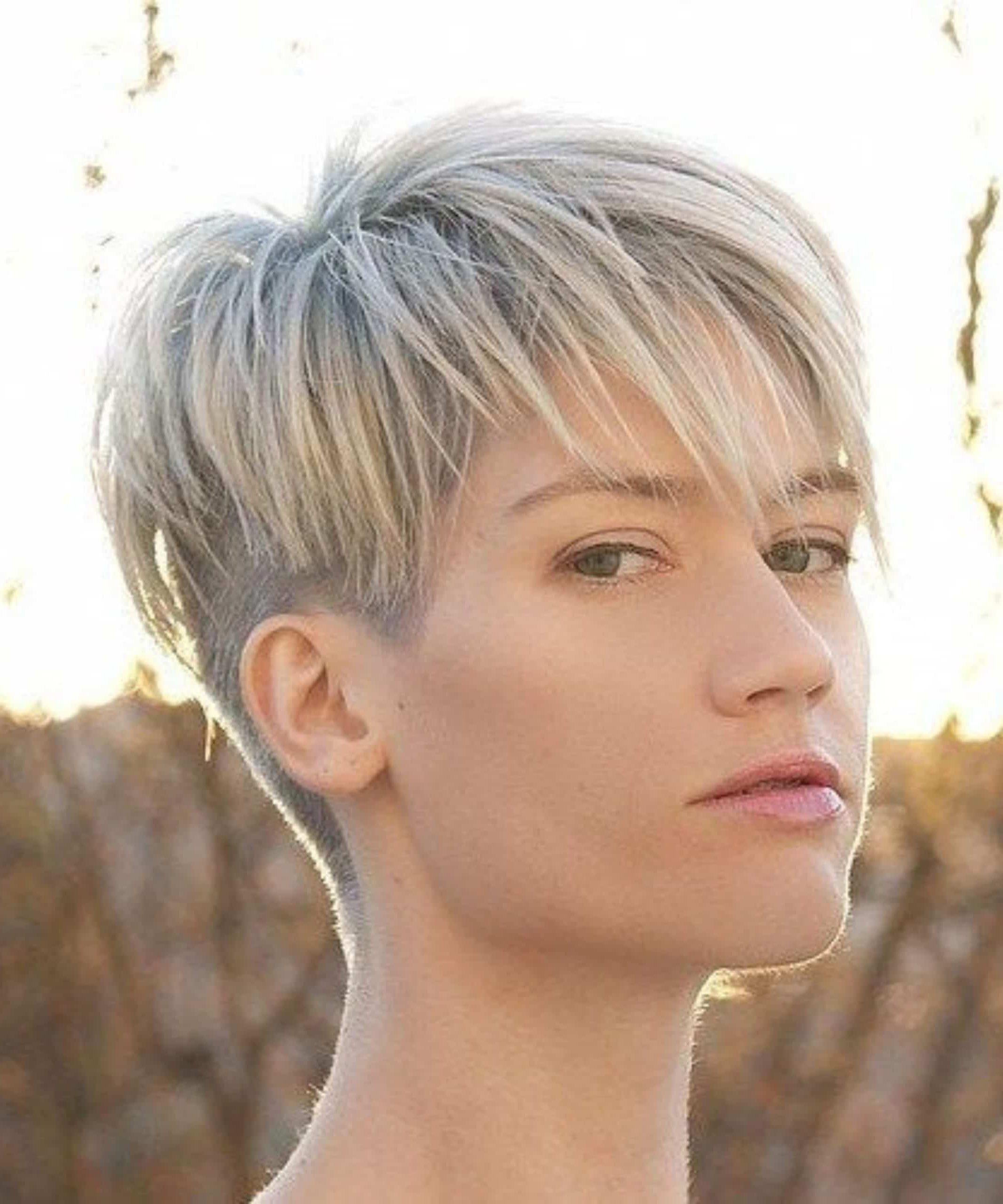 Edgy Bowl Cut
For a bowl cut that defies the typical iteration of the style, ask your stylist to shave your sideburns. It may seem crazy, but it is becoming fashionable in the world of women's hairdressing, and it is easier to carry out than you think.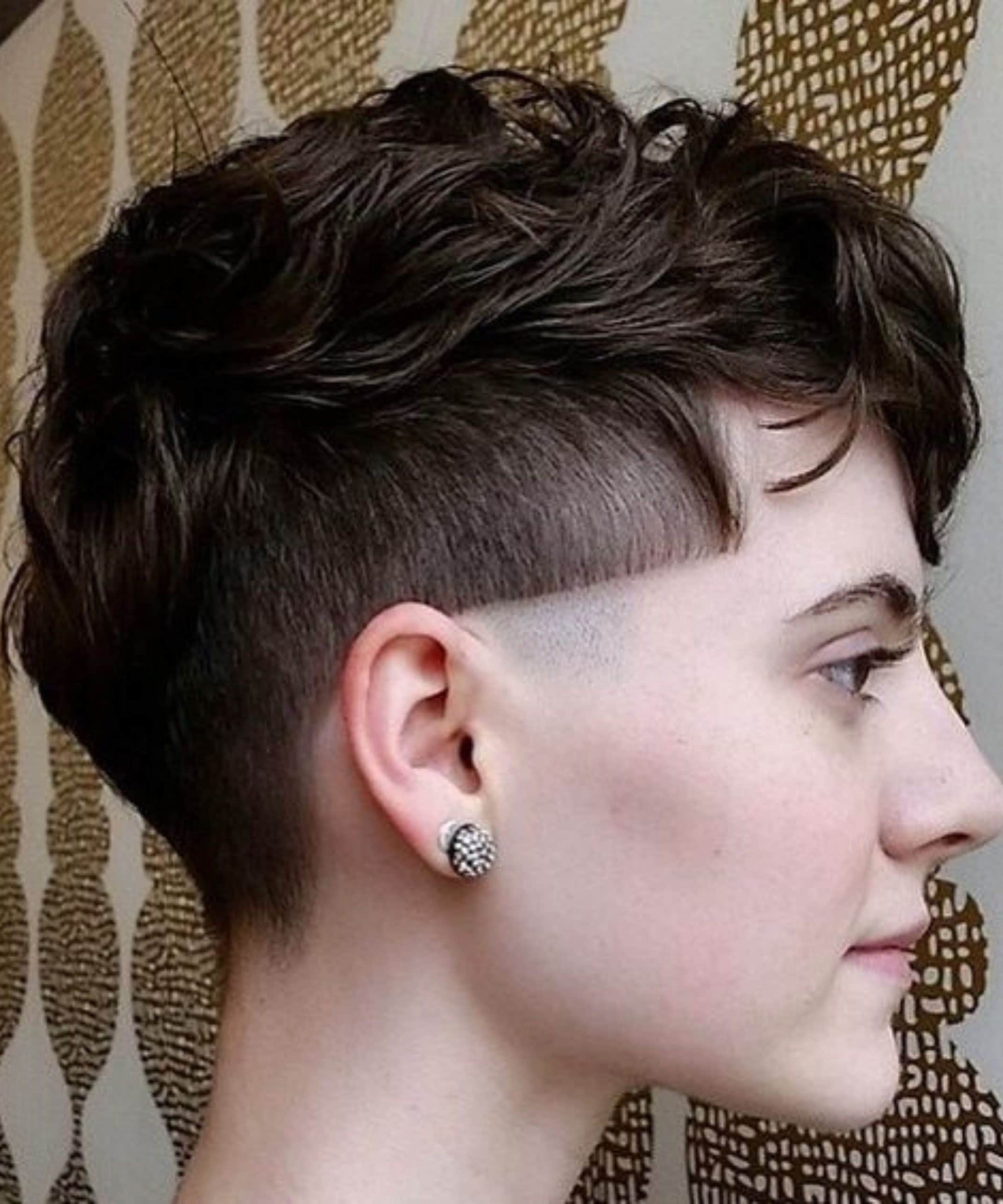 Textured Bowl Cut with Highlights
If you want a beautiful bowl cut that will make you feel like a pop star, then you need to remember two things: highlighting and texture. Be sure to ask your stylist to make highlights that stand out. They should be two to three shades lighter than your foundation. Add separation with products designed for short, straight hair.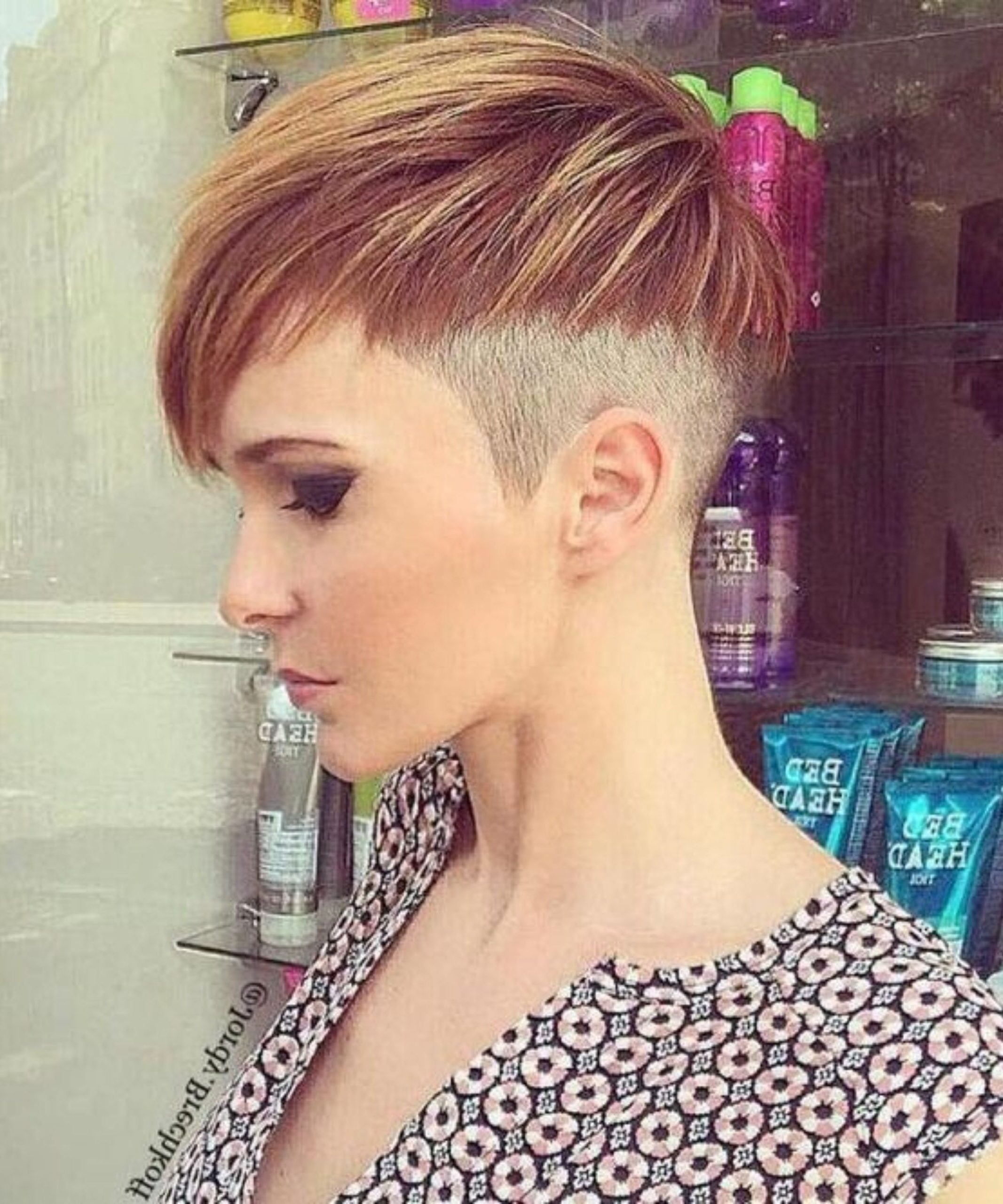 Chopped lavender hair
Your new bowl haircut should be as aggressive as you are. The bowl has evolved considerably in recent years, so don't feel like you have to stick to a set concept. The version you see in this photo shows off the hair longer at the temples and the nape of the neck cropped closely, all in a gorgeous pastel purple shade, wow!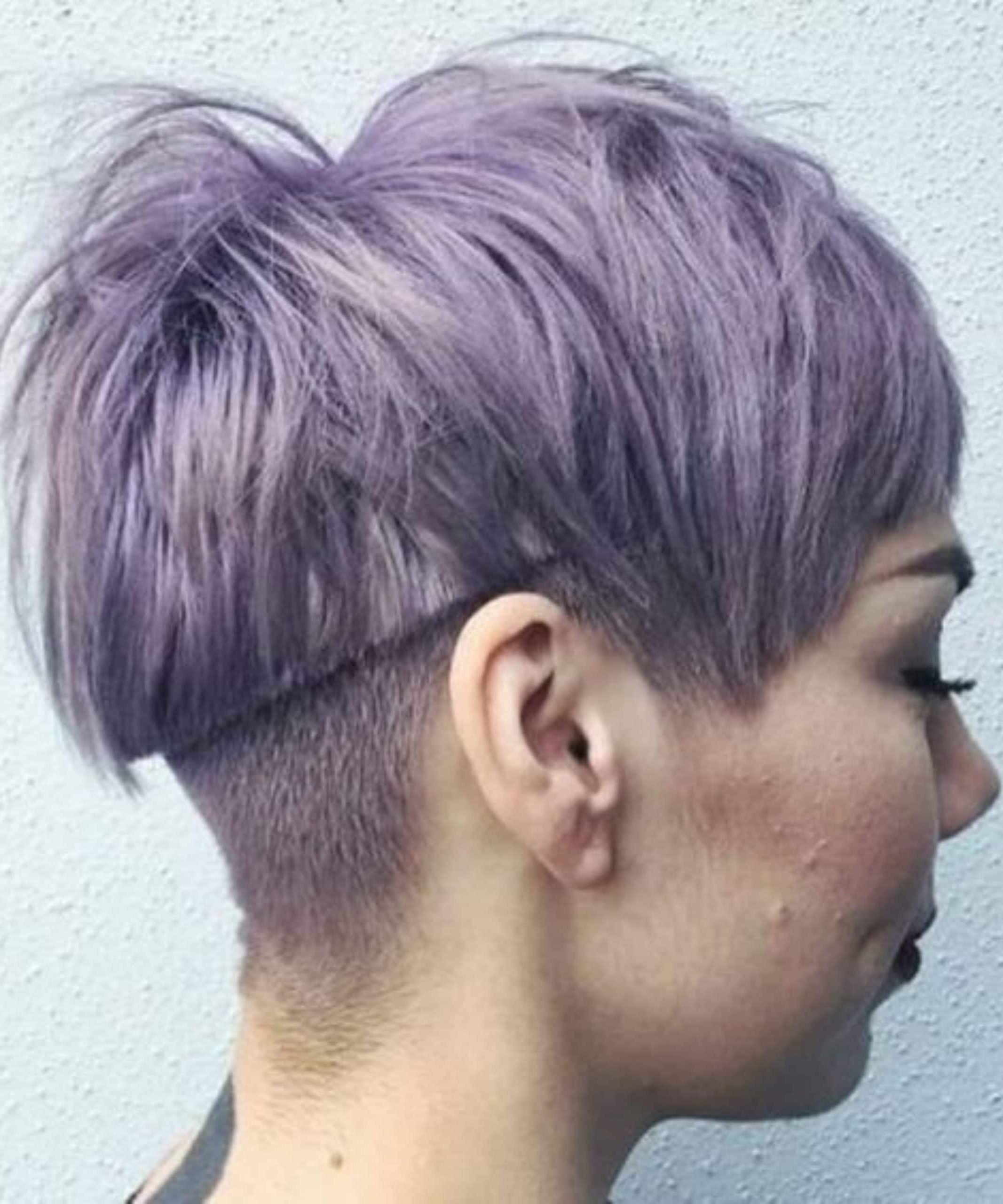 Feather Cut with Shaved Sides
For women who want to try a trendy new look but still maintain some femininity in their style, a choppy top hairstyle is a perfect choice. Long bangs that fall towards the forehead are very flattering, while the shaved sides add an urban feel.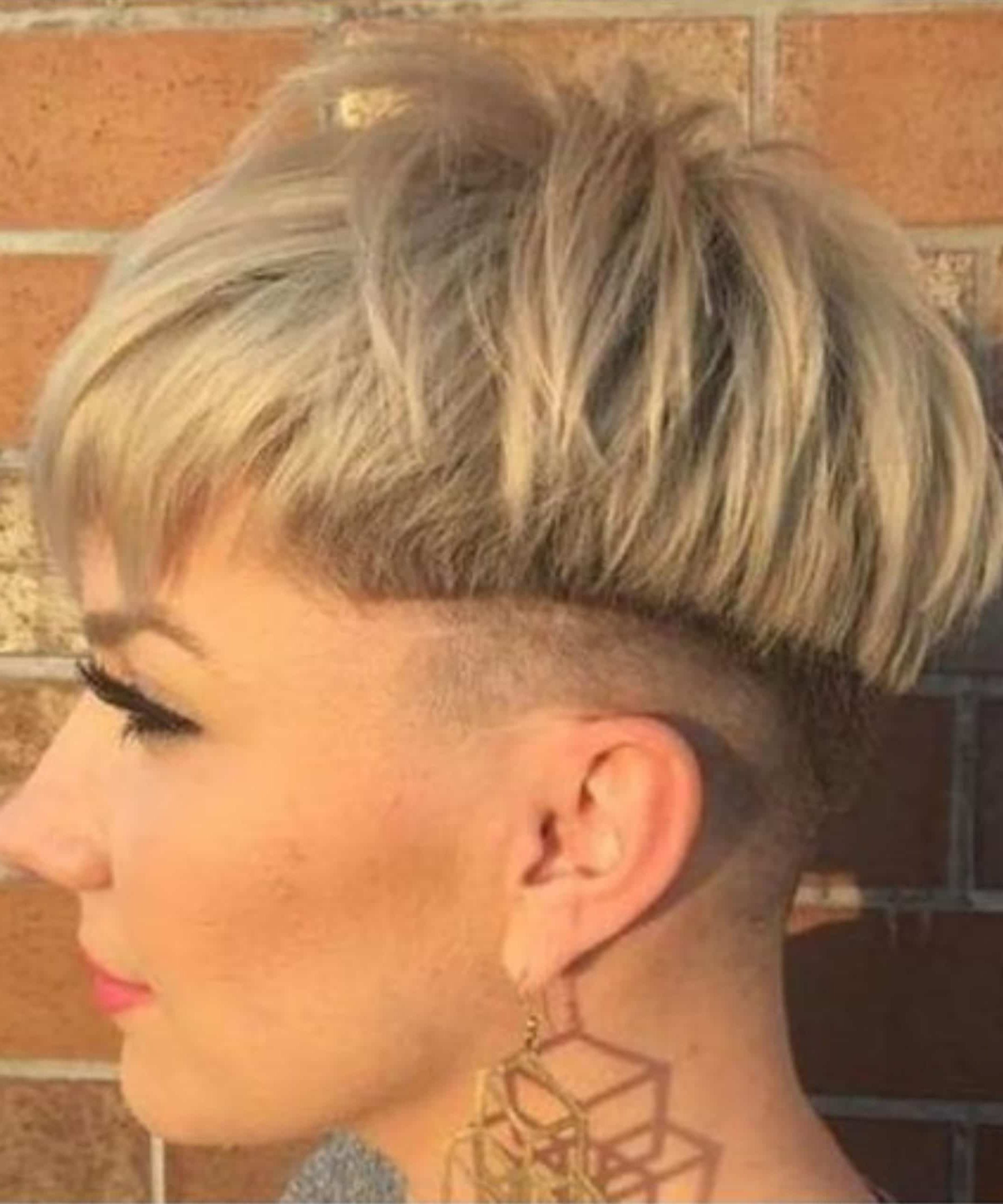 Silver Hair with Jagged Bangs
If blonde isn't your thing, but you want to try the dark vs. light concept for your short haircut, go for silver. It goes very well with dark brown hair. Ask your stylist for a thin fringe in the front, so you'll have fun styling it well.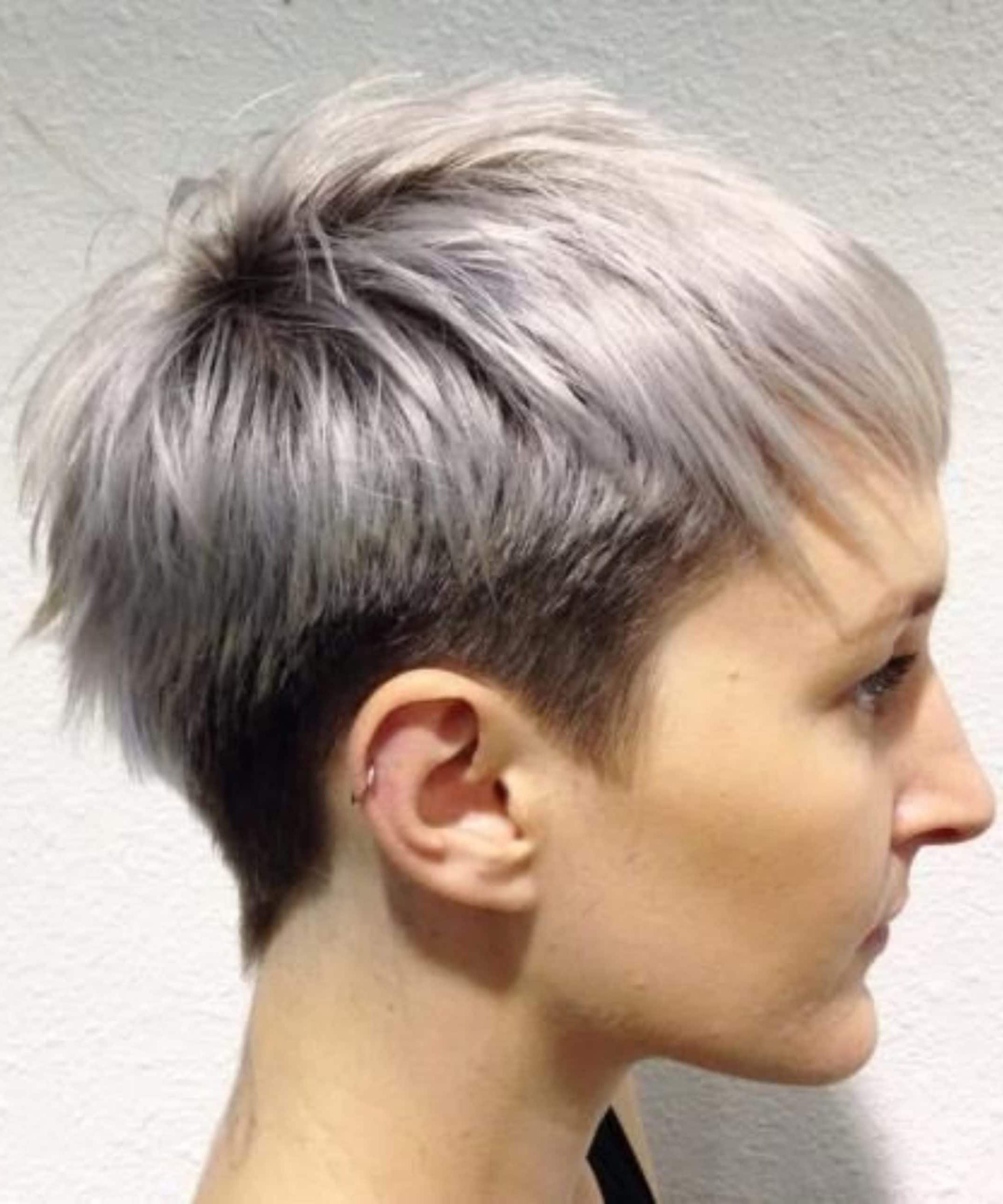 Bowl and Bob
If you want to try out certain elements of the bowl but aren't ready to jump into the style, then try bowl-inspired bangs and pair them with your regular bob. You can keep the hair longer along the sides for a look that is a half bowl and half bob.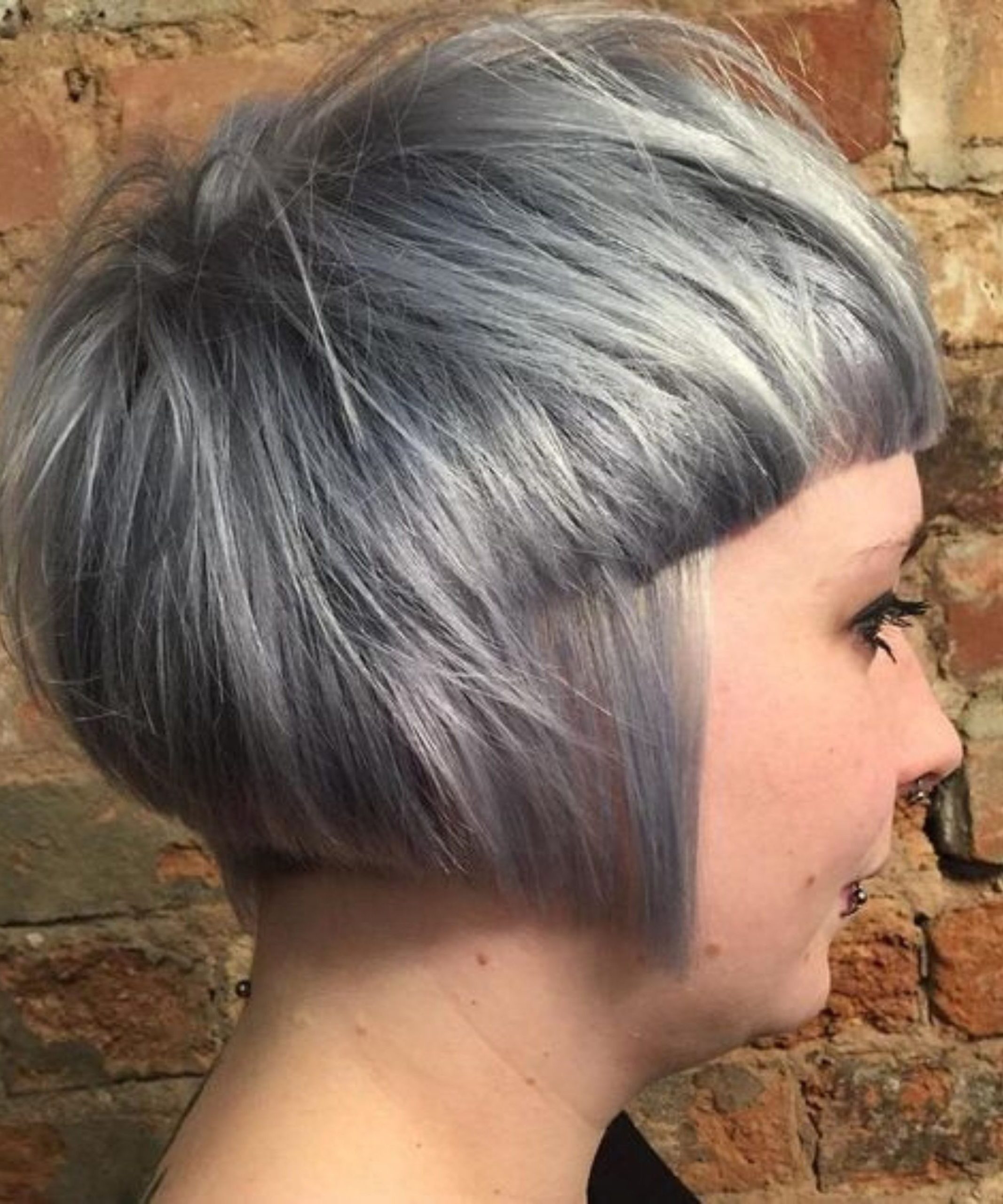 Ice Blue Bowl Cut
With silver and white hair colors becoming very popular and widespread, this icy blue shade is a breath of fresh air. The color is really beautiful, along with the dark eyebrows and lips. To achieve this without looking too perfect and princely, allow your hair's natural wave and texture to shine through.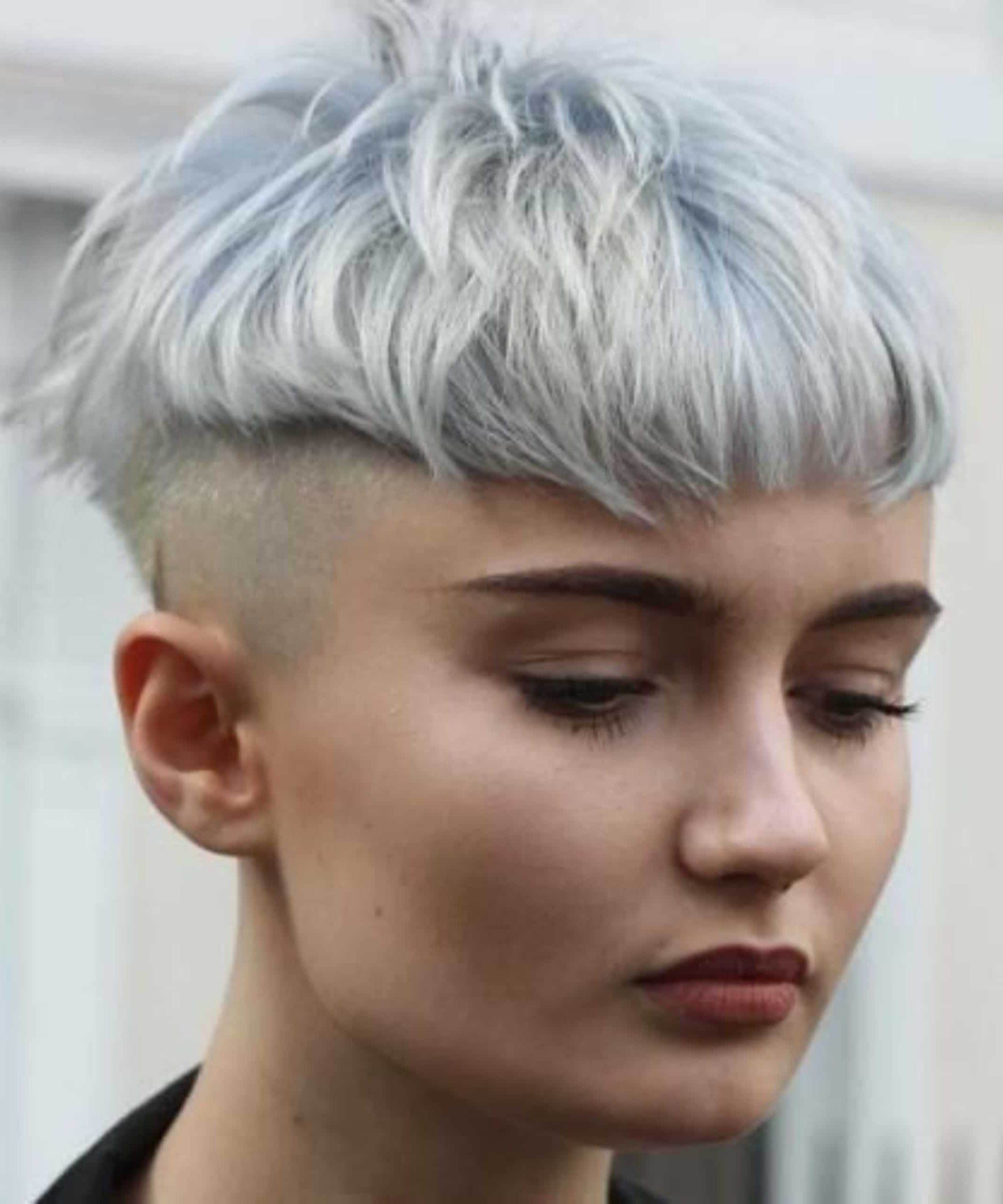 Textured Cut with Undershave
Bowl cuts can also be elegant and sophisticated. For a chic look that looks super cool paired with punk rock clothing and jewelry, ask your stylist for a deep side part, under shave that goes over your ears, long bangs, and subtle highlights. Cutting the hair above the ears cuts a beautiful shape and increases the thickness of your hair.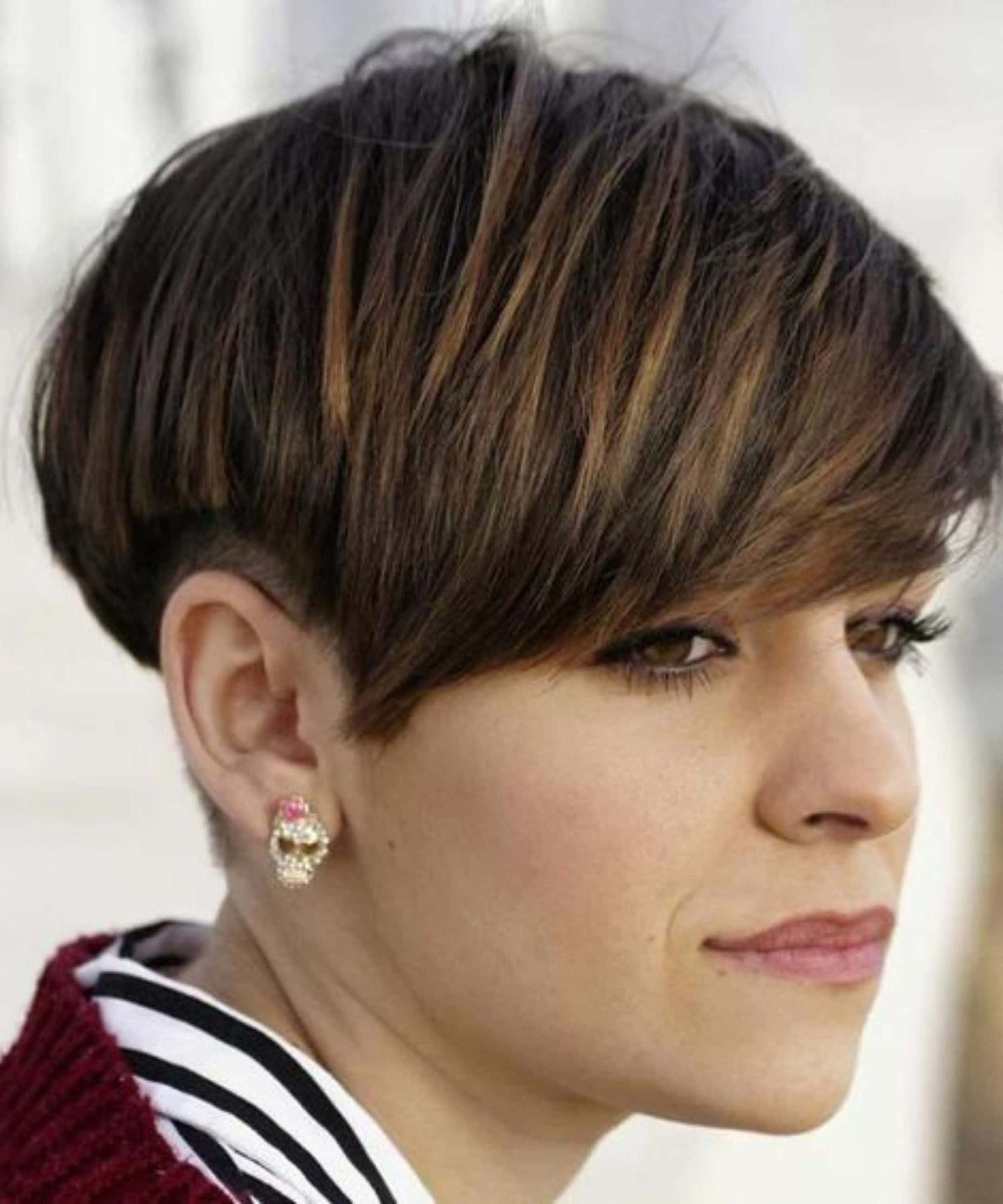 High Fade Bowl Haircut
This gorgeous cut has a very glamorous vibe to it, due to the cool-toned platinum locks and daring under shave. Notice how the line of demarcation is at the top of the head? That gives it a more elegant and unisex look. If you want something more feminine, try having the line a little lower.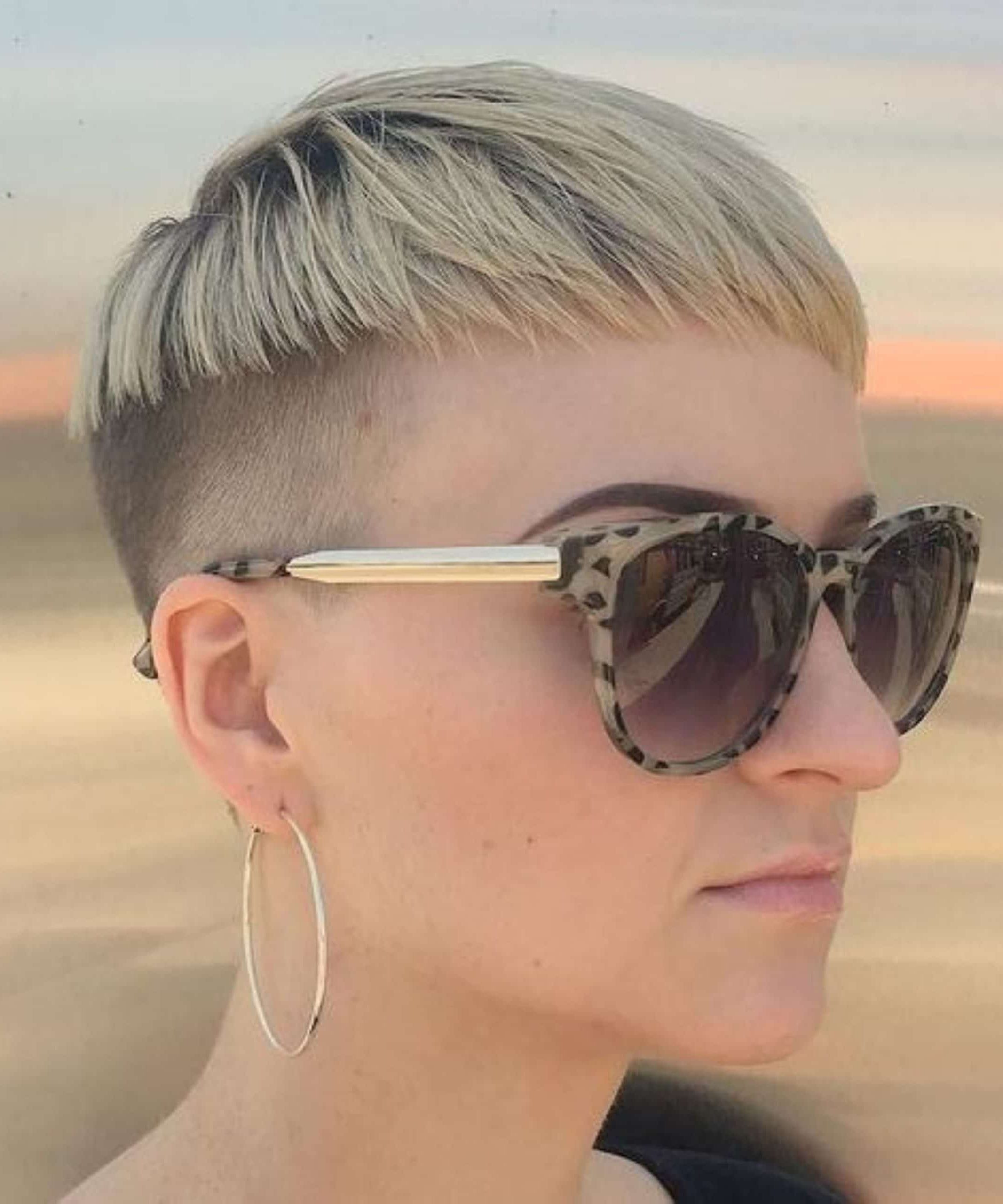 Tucked Back Bowl Cut
The bowl cut has taken on a life of its own. There are no set rules or requirements. Clean-shaven temples and short bangs give this version a modern edge. With long textured pieces in the back, this cut offers plenty of styling options. And that color is to die for!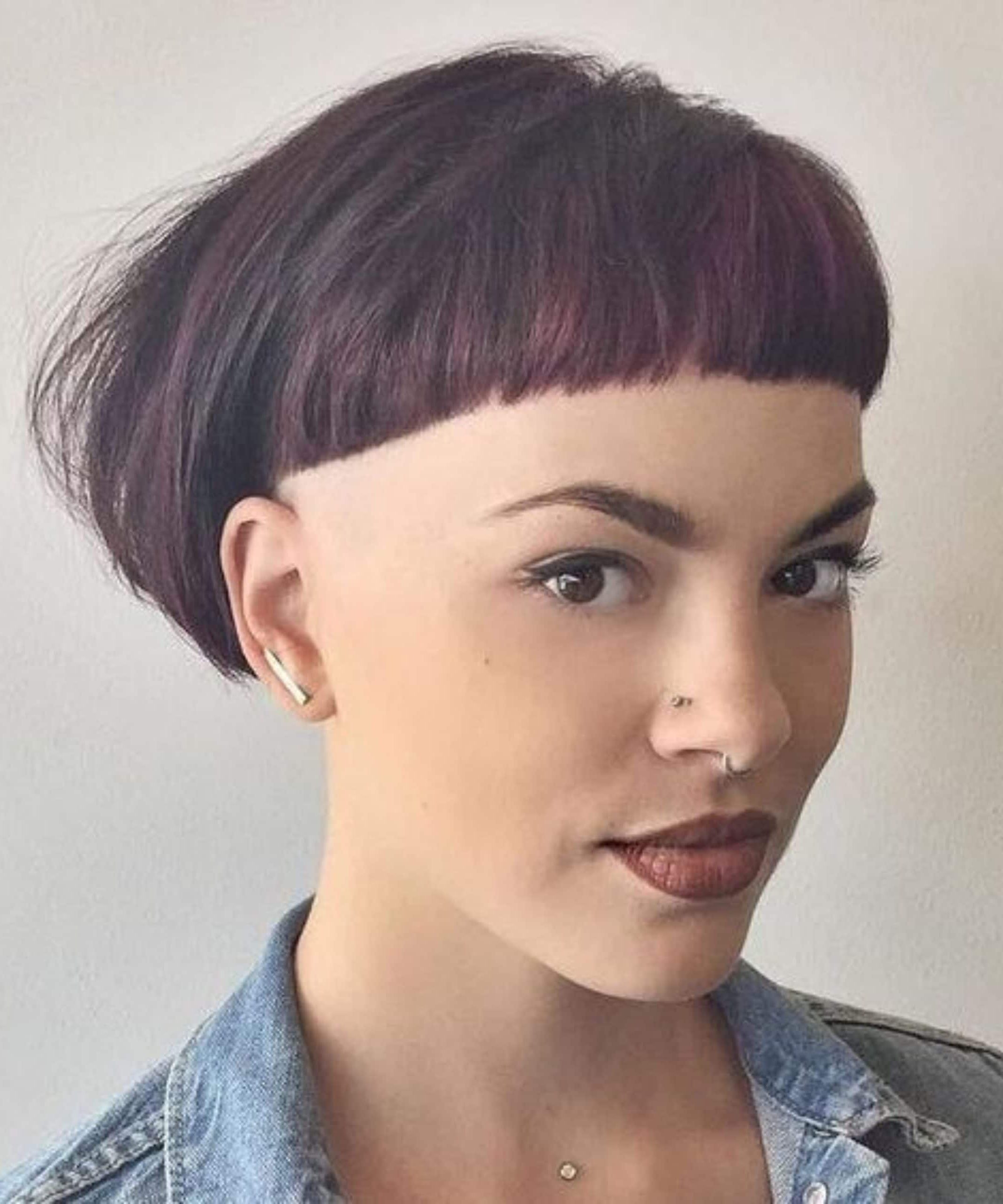 Firm
The faded color and blunt cut combine to create an androgynous feel. With an extra-firm hold hair product, you can keep your style precise throughout the day.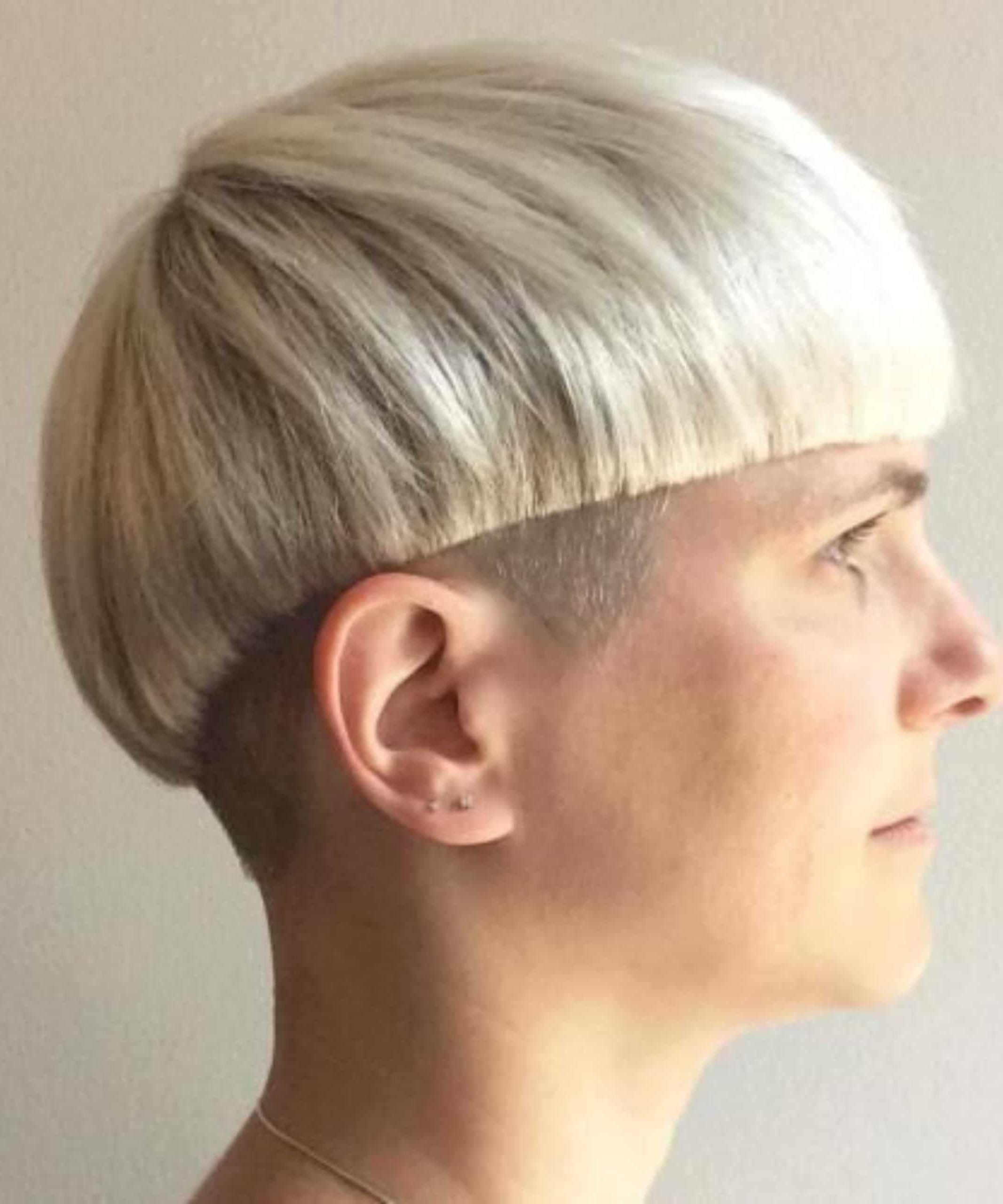 Tousled, Not Tamed
Add some sass to your shortcut with chunks of messy texture in the back. For a bedhead feel that embodies free spirit and confidence, make sure you select the right texturizing hair product.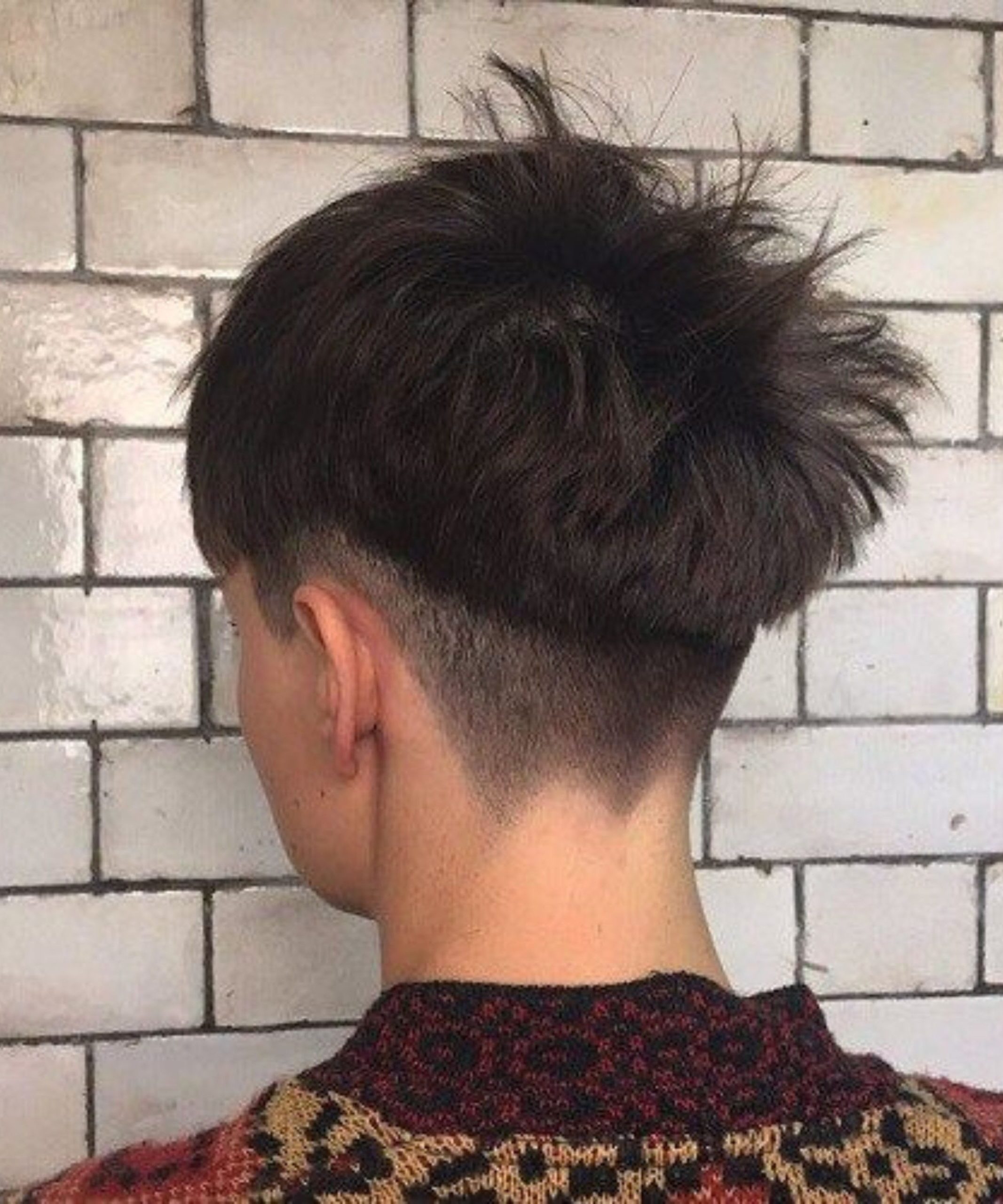 Detailed Cut
Who says a haircut has to be even full? Introducing some unexpected longer pieces adds intrigue to the bowl haircut. Add lots of subtle highlights and short blunt bangs. Draw attention to your beautiful feminine facial features and artistic makeup.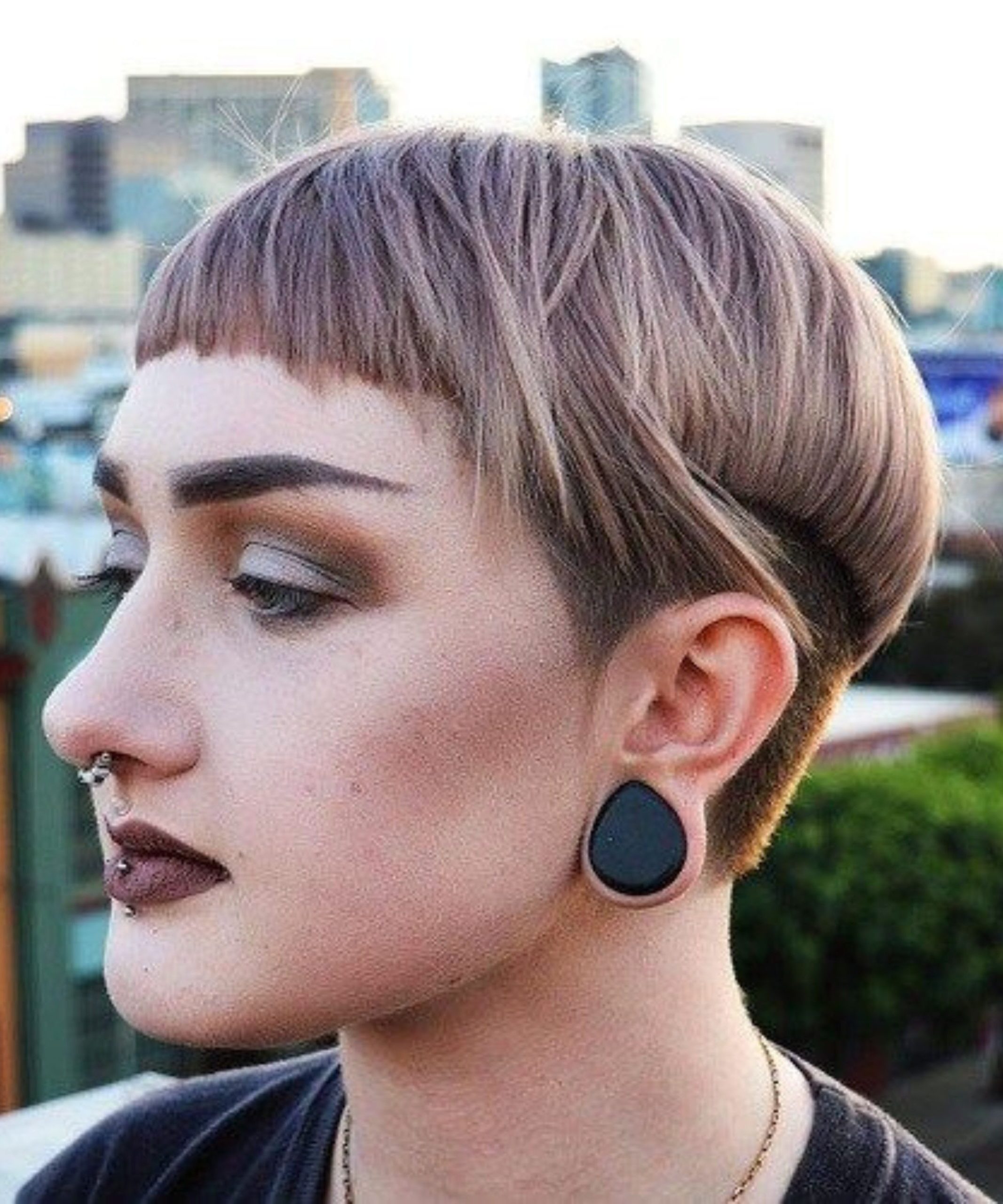 Jewel Tones
The shorter ones have another added benefit: less maintenance when it comes to hair color. Fewer and shorter threads mean more ability to play with color and keep it in shape. Try iridescent colors in deep green jewel tones for fun and sophistication.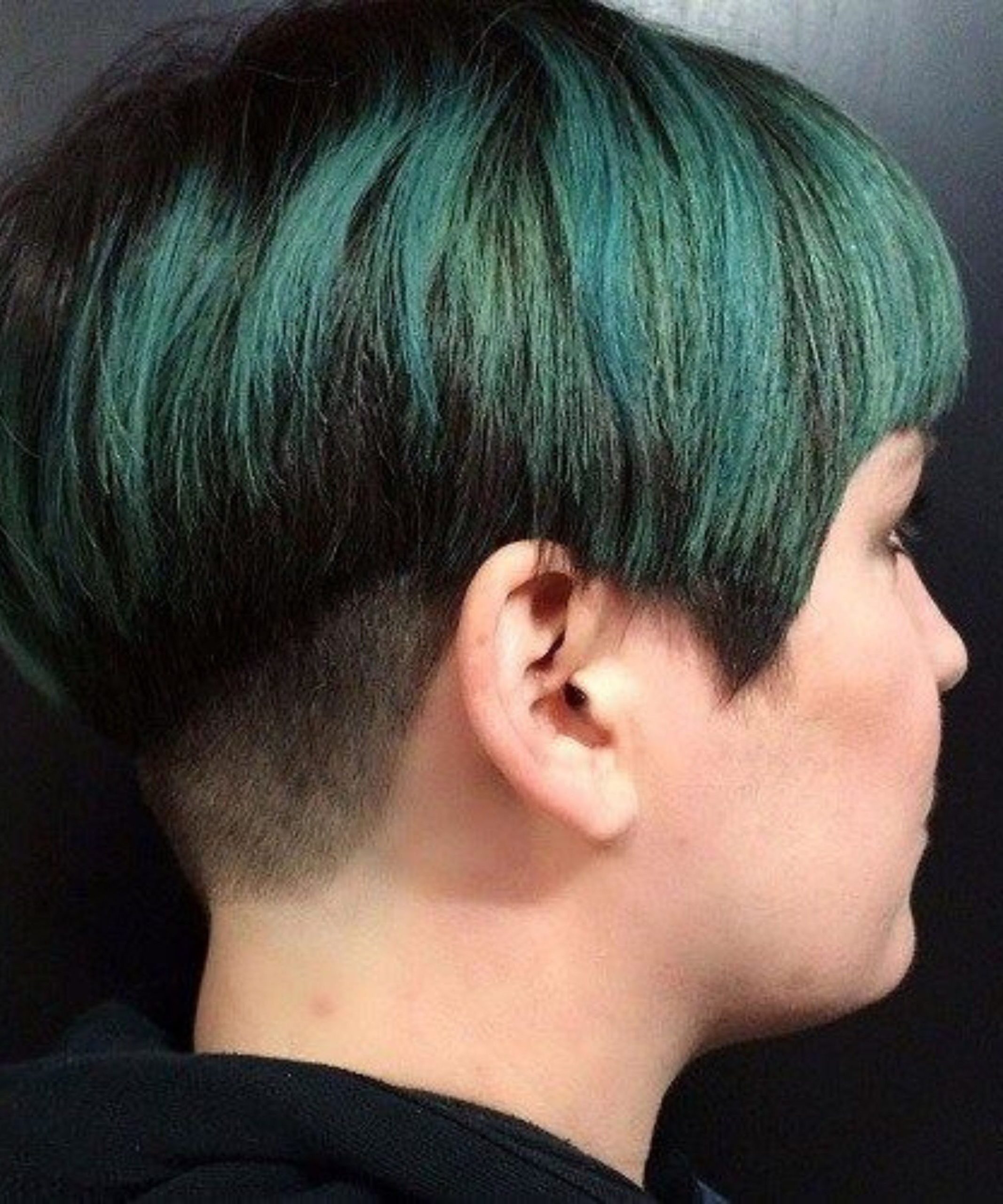 It's in the Layers
Just because a hairstyle is short doesn't mean it has to be all one length. Get a layered bowl to add texture and volume. Also, layers help your hairstyle look great without much effort, for a low-maintenance hairstyle.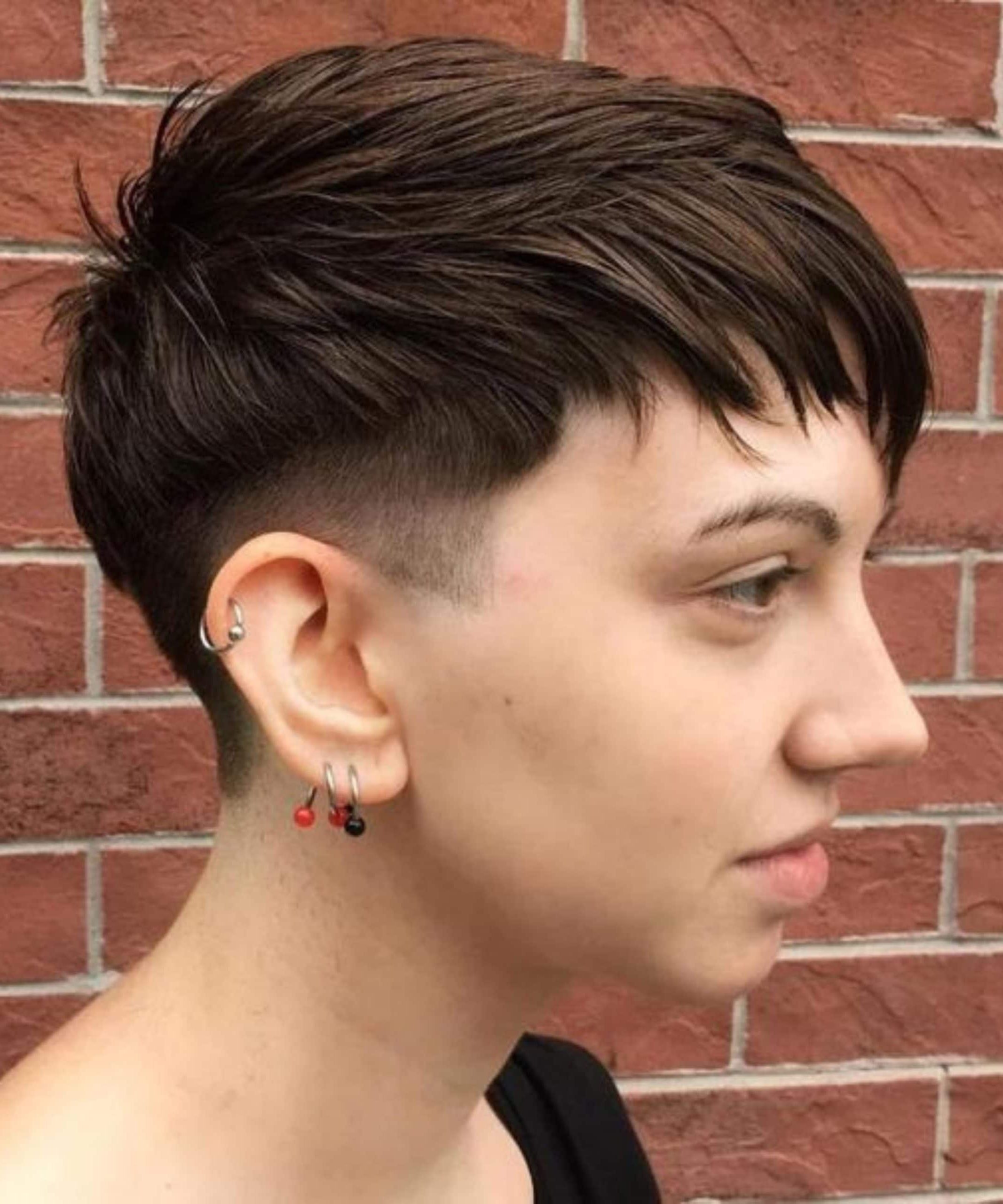 Length Matters
For a carefree short hair look with lots of body, try a classic bowl cut that skims your cheekbones. By keeping a bit of length, you can afford to slim down your cut a bit more.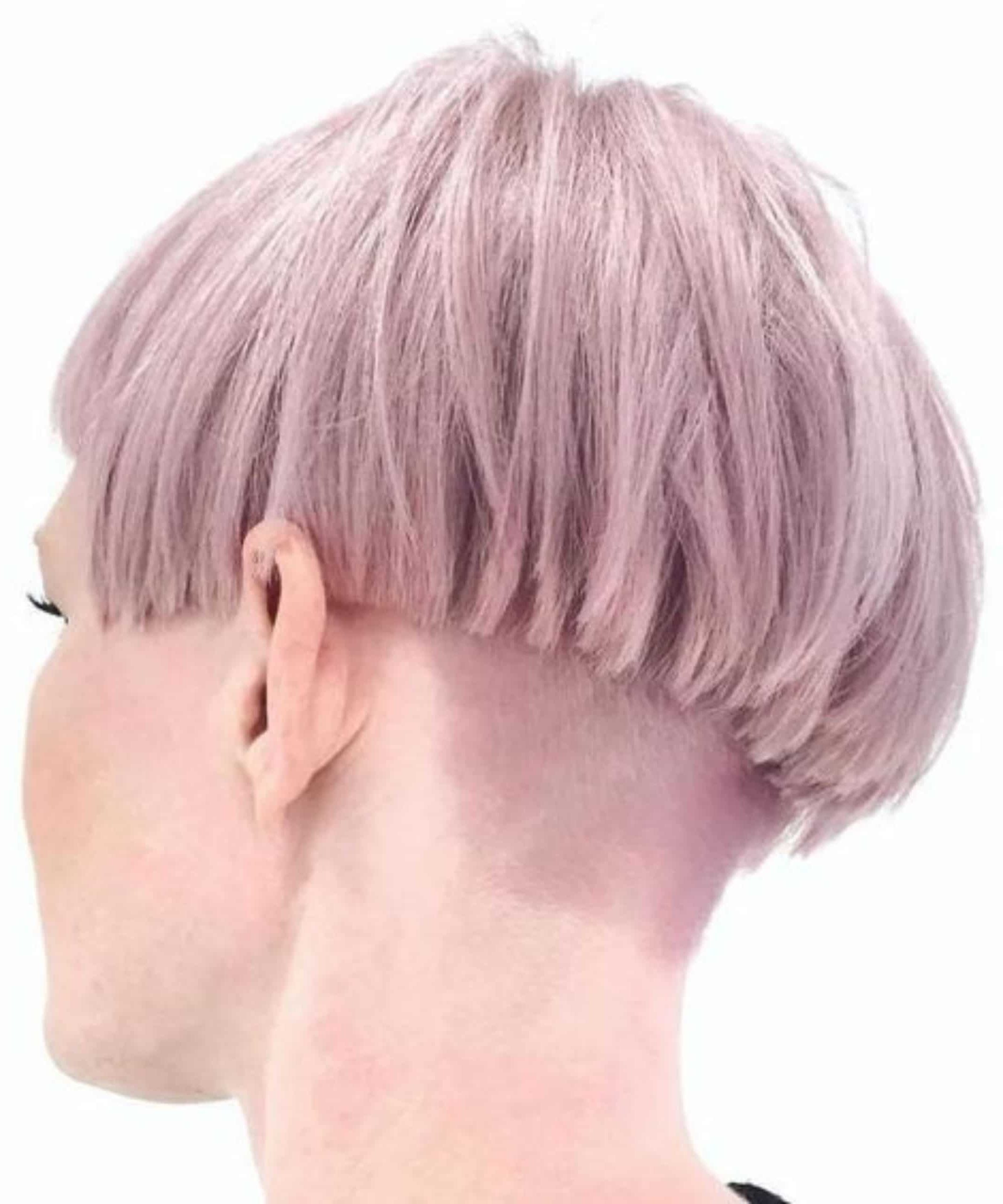 Silver Wealth
Daring doesn't always have to be brilliant. The contrast between the bold punchy silver punch and the rich, deep espresso color is gorgeously understated. All you need is the perfect earrings and eyeliner.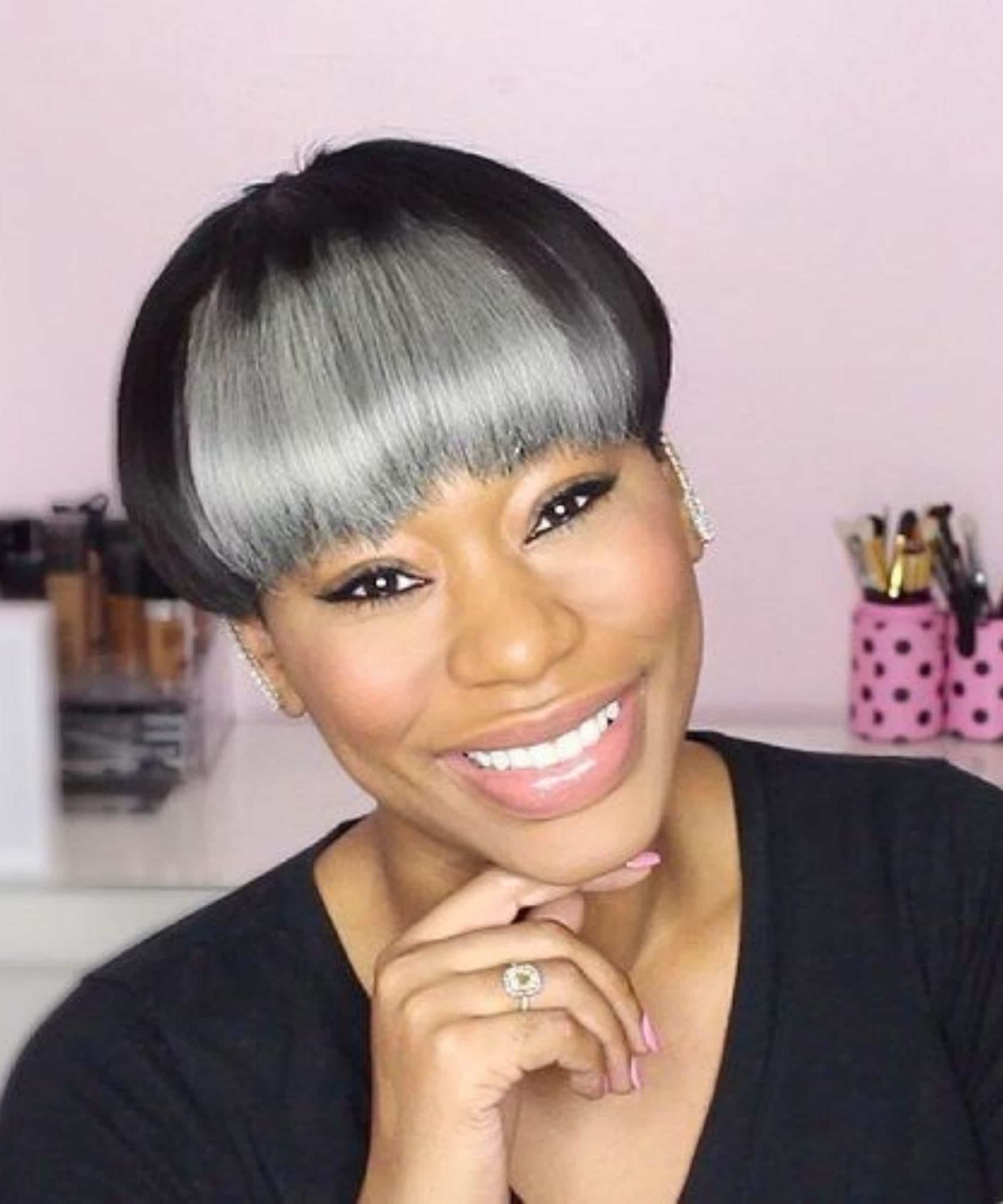 More color, more volume
As for short haircuts for women, here is one that is fun and funky. With ample volume and endless colors, you'll have endless days of adventure and confidence. Think of all the compliments you will receive!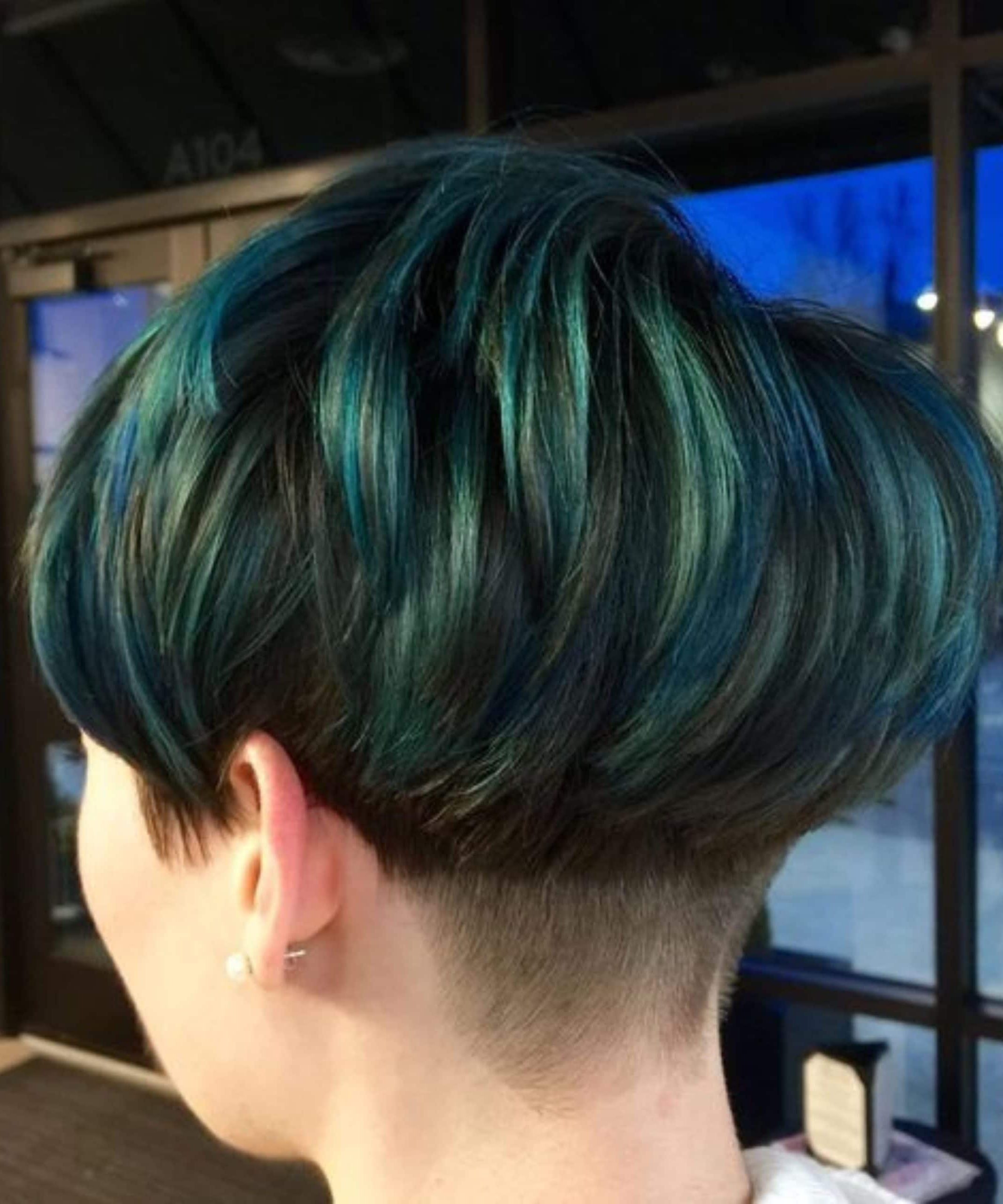 Low Maintenance Wisdom
If there's one thing you learn in life, it's how much time (and money) you can save with the right haircut. Try a cut that's perfect for keeping the sophistication, but adding edgy strength. Let your natural color speak for itself and show the world that you have nothing to hide.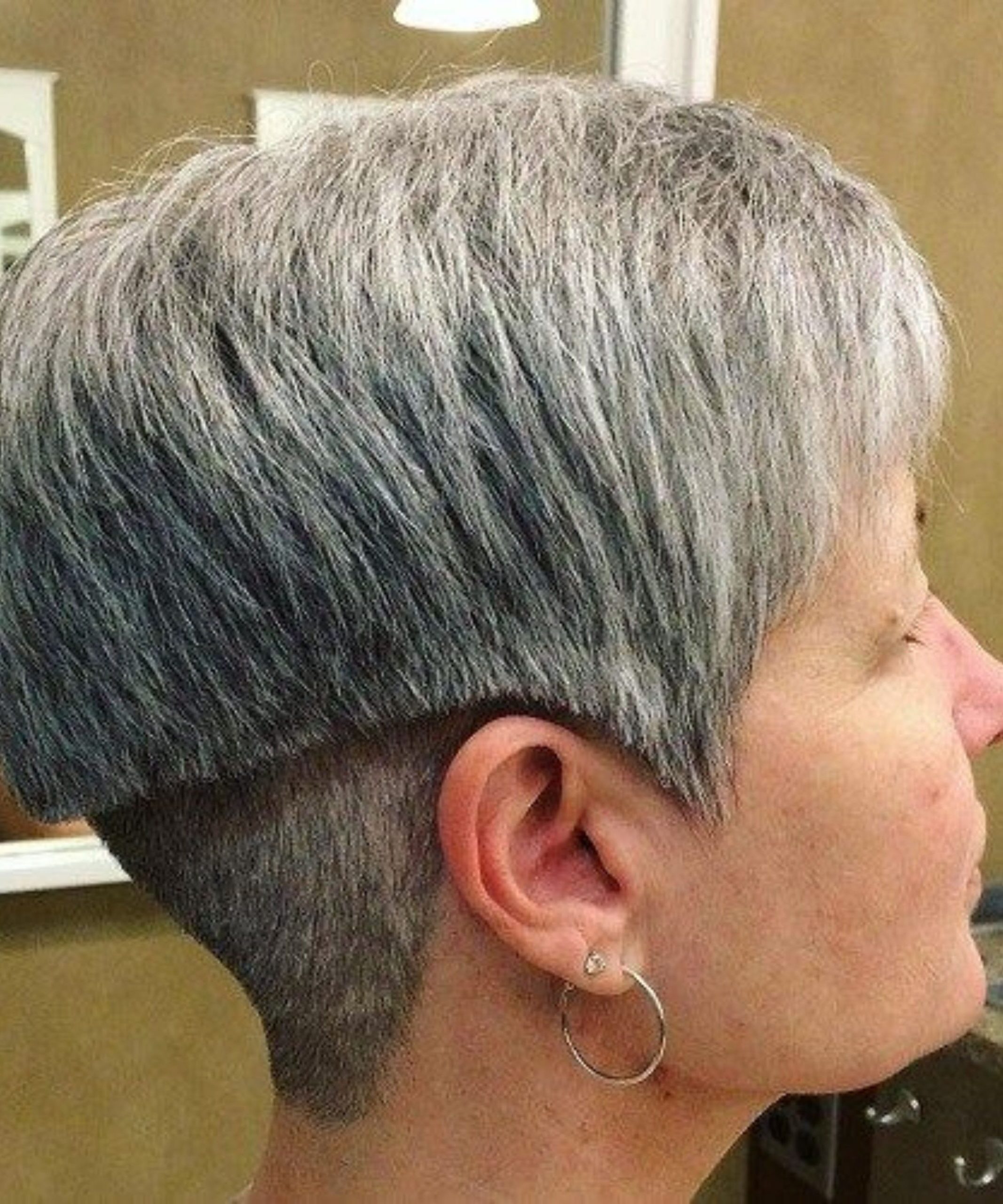 Cute and Light
For an adorable bowl haircut that is soft and airy, try a pixie cut look. The extreme light color and fine hair texture keep it looking silky smooth. But rest assured, this cut is still all about attitude and a great way to enhance your fabulous facial features.