Women sometimes think that if they don't have a thick mane like Pocahontas', they've had bad luck. Let's dispel this myth once and for all! Thin locks have an enviable soft and silky texture, which is much easier to style and keep healthy. And countless hairstyles can give them amazing volume. In this article, we'll show you how a short haircut for thin, flat hair can create a chic and flattering look, so you can finally consider yourself very lucky!
The short haircut for fine, flat hair in a few variations that are making the buzz right now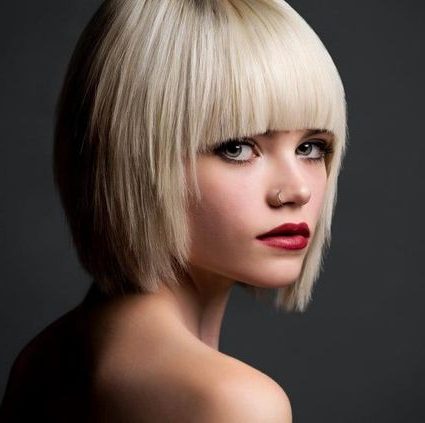 Thin hair is not a curse. On the contrary, they are very attractive if treated correctly. After reading this article, you will see how many cute hairstyles you can sport. Even with a rather straight mane, you can easily be feminine, extravagant, elegant, and playful…yes, whatever you want!
A flat haircut should give density. Structured cuts with lots of layers are therefore perfect. In addition to volume, they make your hair vibrant and make styling easier. Good options are also the bob, pixie, or pixie cut – their round silhouettes are charming and any hairstyle suits them.
Choosing a short hairstyle for thin hair according to hair color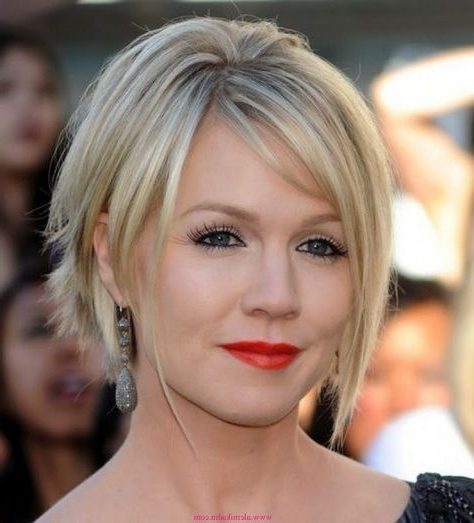 When looking for a new look to show off your fine hair, remember that color and shape work together. Their successful blend can give your mane everything it lacks, from structure and texture to liveliness and trendiness. If you're blonde, go for platinum blonde, but don't streak too close to the roots. Leave a darker base. For brunettes and women with very dark hair, lighten the ends so they don't look too heavy, or keep your locks dark but with a very sharp shape.
How to style short, fine hair?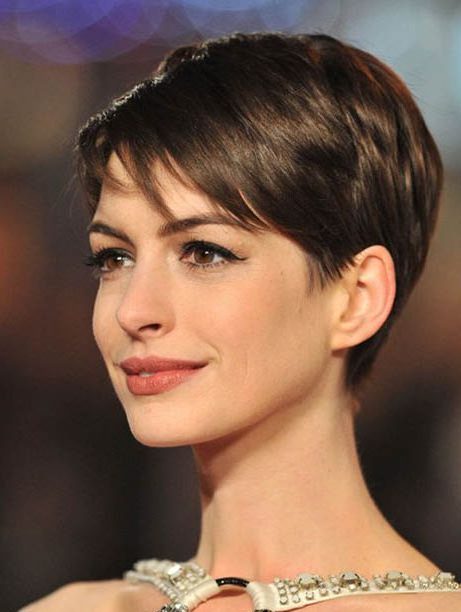 When looking for the right way to style your thin, short hair to add volume, consider things like your type of mane (straight, wavy, curly, curly, etc.), your face shape, and the weather you can dedicate every day. In general, short hairstyles are easier to style than long hairstyles for thick hair, but there are variations between styles. From a layered cut to playful curls, there are tons of ways to achieve taller, voluminous looks, and create an illusion of fullness.
Styling should begin with drying the roots of the hair using a hair dryer. Determine the direction of airflow, and dry your ends with a brush, curling iron, or straightener. There is a whole range of styling products for fine hair. Most of them have a light texture. High-hold products add weight and are therefore not recommended for your strand structure.
Fine hair care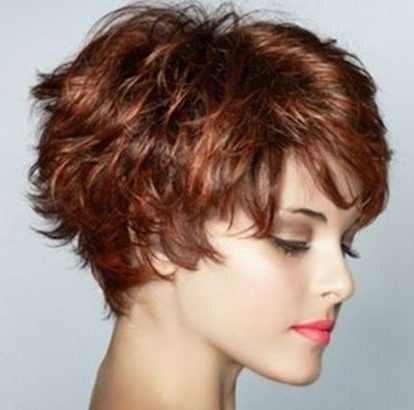 Proper care for fine hair requires special shampoo, conditioner, and mask for volume and elasticity. Now let's see how different and unique you can be with your thin locks! This short haircut is made for you, to highlight your facial features and sublimate your head in general!
Short haircut for fine, flat hair: asymmetrical pixie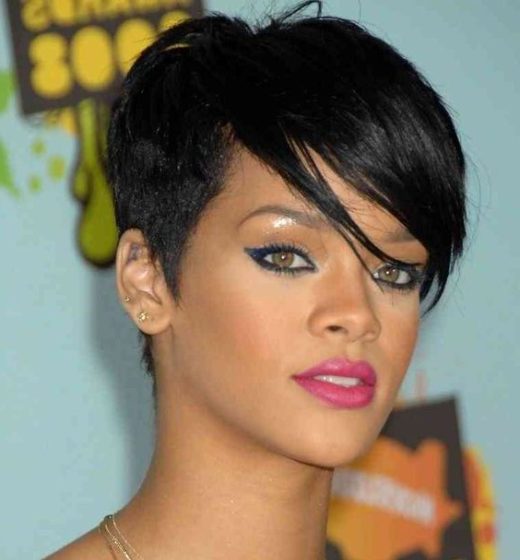 Play up texture and layers with the asymmetrical pixie cut, which typically features a deep parting with long side bangs and ultra-small length to the side or below near the temple. You will be able to give a lot of relief and volume to this hairstyle without making it completely simple and straight.
Rub some styling product into your roots. Prefer a light formula so as not to weigh them down or stiffen them.
Short and blunt bob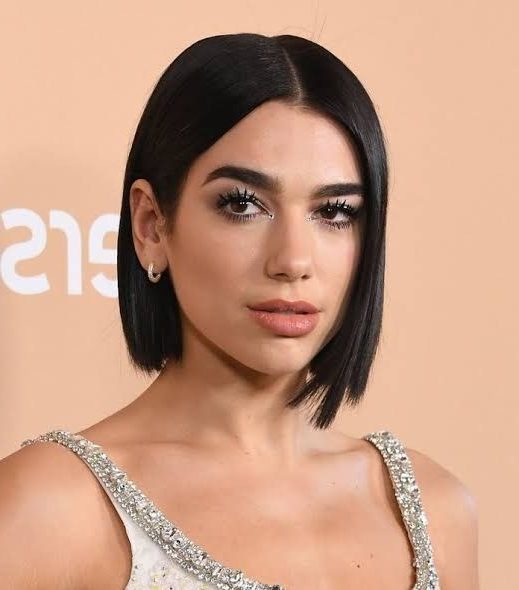 Embrace your fine straight texture and sport wavy bangs with a short bob. Make sure the cut is straight, as flat locks look thicker if cut with a razor. And if you're daring, you can even try cutting your bangs yourself.
The bob cut is a versatile option to choose from for its classic and flattering finish. A blunt bob will make the ends look thick and full, while the short length will ensure that the hair doesn't look too weighed down or flat. For a smooth, flattering hairstyle, use a conditioner.
Short Shag Cut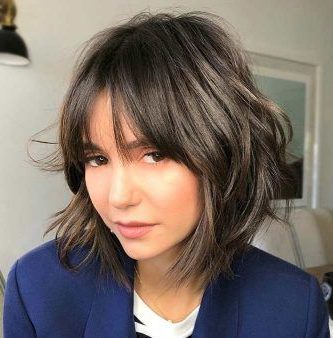 Not quite a shag, not quite a classic bob – this cut is easy, airy, and everything a thin-haired girl needs to live her best this year. Curtain bangs are the easiest to maintain bangs to enhance any cropped look.
Short Haircut for Thin, Flat Hair: Textured Bob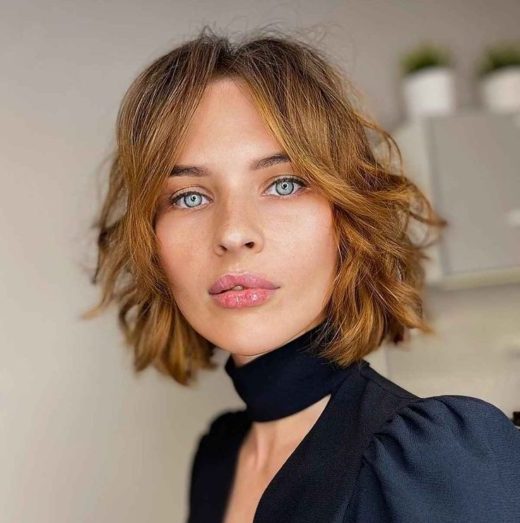 The texture is a thin-haired girl's best friend. The key to mastering this look is minimal layers that provide plenty of styling possibilities and subtle volume that won't fall flat.
Hollywood stars never fail to amaze us with their hairstyle successes. Side bang layers and long layers, for example, make a great cut for volume. The product we love is the volumizing powder that keeps the mane on top and works as a root pump.
Short pixie cut with side bangs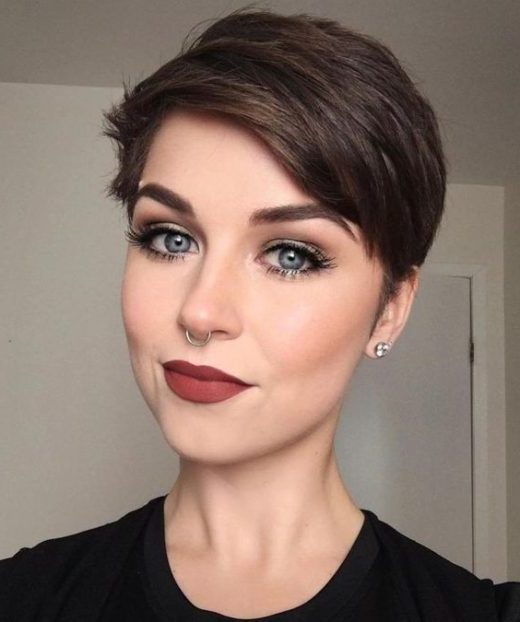 A super short pixie cut is perfect on fine hair, and you can play with your texture to achieve volume. This style works if the top locks are a bit longer than the side locks, and you'll want to use a pomade or texturizing spray to help with the perfect hold.
Degraded bob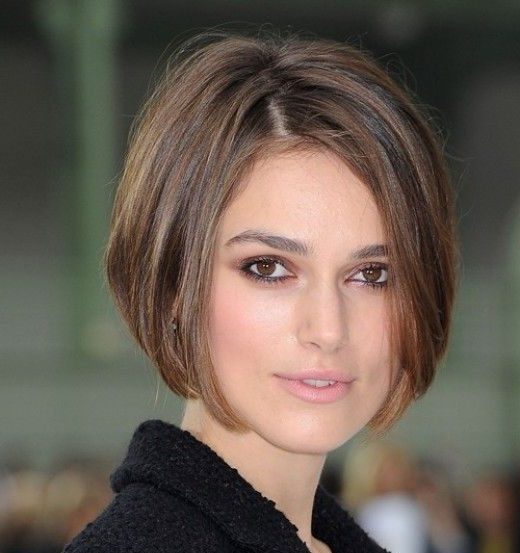 An a-line bob looks slightly angled and is shorter at the back but has no layered layers, while a graduated bob has a few layered layers at the back. Both of these styles are great for fine hair as they both add volume to the back.
Casual pixie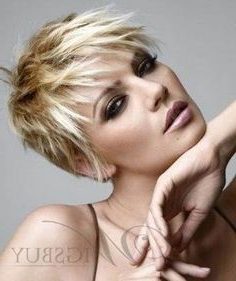 We take this daring cut and enjoy it. By leaving the hair longer on top, you'll have more styling opportunities to make your pixie anything but boring.
Celebrities inspire us to do the splits with their short, textured hairstyles. The pixie is a very chic and feminine timeless alternative, an easy look to achieve. The youthful touch comes from the wavy texture which is playful and effortless. To replicate this look, apply a small amount of styling product to damp hair, then let it air dry.
Straight pixie cut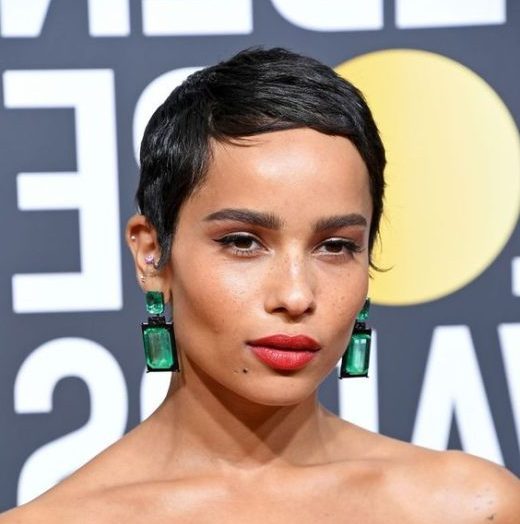 This is a very short pixie, worthy of the red carpet. With super short sides and slightly longer tops and bangs, it's feminine and classy, ​​and it shows off your facial bone structure! You will love the maintenance-free style of this elegant hairstyle.
Short Haircut for Thin, Flat Hair: Textured Lob with Bangs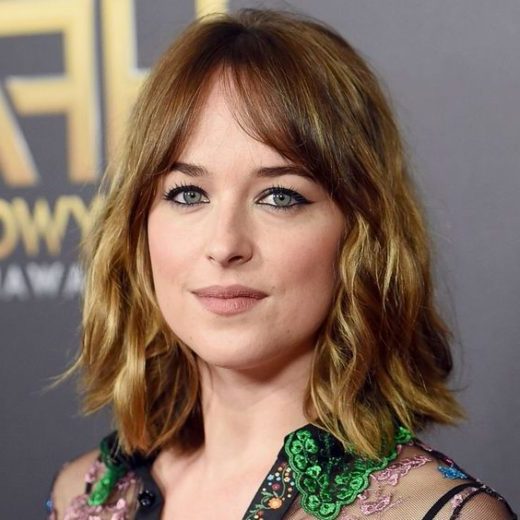 Dakota Johnson shows us how to prevent fine hair from falling flat. Try thick bangs and long layers, as it gives the illusion of fuller hair. To prevent the bangs from looking lumpy, generously mist the roots with dry shampoo.
Retro bucket hat
Soften a bob with retro curls like Maisie Williams. The chin-length perfectly complements the oval shape of her face. To keep big waves full and in place, use a strong-hold volumizing hairspray.
Curly pixie cut
Sometimes letting your hair grow out can be embarrassing, but fashionistas on social media prove that it doesn't have to be. It is a youthful cut full of charm. The curly pixie cut allows the curls to curl around and be easy to style. They are long enough to frame the face, slip behind the ear and add volume. Stylists recommend styling them with leave-in cream.
Tousled Bob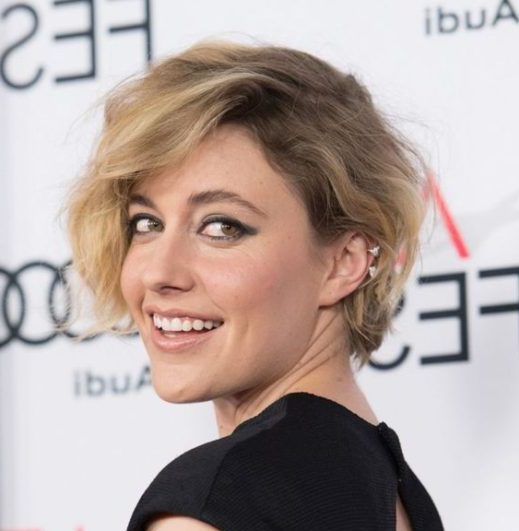 A tousled bob will give your hair the volume and texture you are looking for. Not to mention that its casual look makes it very cool. Add some dimension by sweeping your bangs into a deep side parting. Then, get a nice curve using a one-inch flat iron.
Short haircut for thin, flat hair: inverted bob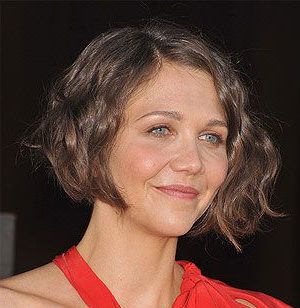 Maggie Gyllenhaal's chin-length inverted bob is a versatile cut that can be worn smooth or tousled. Barely visible layers give it movement and the length makes it easy to recreate gorgeous looks at home. Start with air-dried or diffused hair, and use a small curling iron to accentuate curls that need extra definition. Doing a side parting gives this look a natural lift in the front while giving it a graphic finish.
Short cut on slicked-back hair