A gorgeous, healthy, and thick mane – that's every woman's dream, isn't it? Unfortunately, Mother Nature has blessed very few of us with it. All women with fine hair know the problem: finding a suitable hairstyle that doesn't lie flat on the head can sometimes be a real challenge. But that's finally over now! The solution: A chic bob for fine hair 2022. The classic is always popular and, with its multifaceted nature, has once again established itself as THE trend hairstyle this year. Not all bobs are the same and the different features always create a whole new look. Whether Razor Cut Bob, with an undercut or asymmetrical – our new favorite hairstyle is only a visit to the hairdresser away from us. what are you waiting for? Read on and you will find the most beautiful bob variants here, which will immediately make your hair fuller and more manageable!
Bob for fine hair 2022: This is how we style our mane for more fullness and volume
If you long for an elegant and flowy hairstyle, then bob for fine hair 2022 would be for you! Thanks to some of the trendiest versions of the classic, flat hair won't be a problem for you in the future. In order to make our mane appear thicker, it is important to create more fullness or at least create the illusion of it. How about adding some layers or going for the chic stacked bob? A slightly tousled look in combination with casual beach waves immediately provides more volume.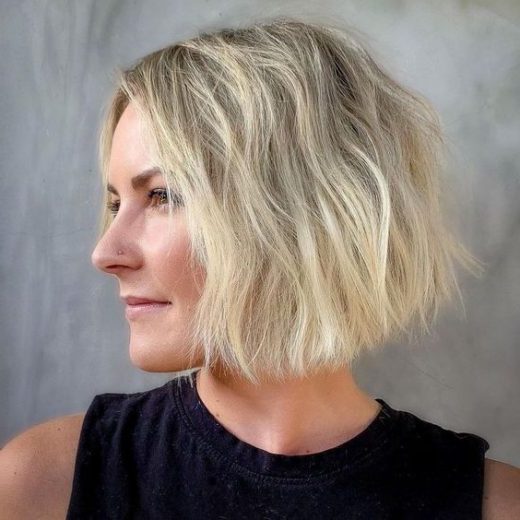 The A-Line Bob is trending
Edgy and really chic – the A-Line Bob is back in fashion and is ideal for making our mane look more voluminous. The classic was already incredibly popular in the early 2000s and none other than fashion icon Victoria Beckham made the trend hairstyle so popular back then. The A-Line Bob uses a slightly asymmetrical edge like the letter A and the hair on the front side is a lot longer than on the back.
The asymmetrical shape and special cutting technique immediately guarantee more fullness and momentum. Whether the difference from front to back is more noticeable or a little more subtle is purely a matter of taste – the end result is always a trendy look that stands out from the crowd.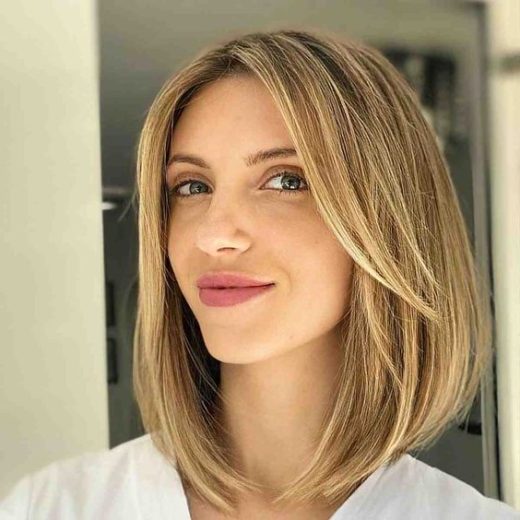 Short hair with side parting for more volume
In order to get an incredibly cool and chic look, we will combine two trend hairstyles this season. The bob with a side parting, also known as the side-swept bob, is particularly popular and the new favorite of all fashion girls. As the name suggests, the hair is styled with a deep side parting. With this very simple hack, the hairstyle looks completely different and gets a cool upgrade without much effort.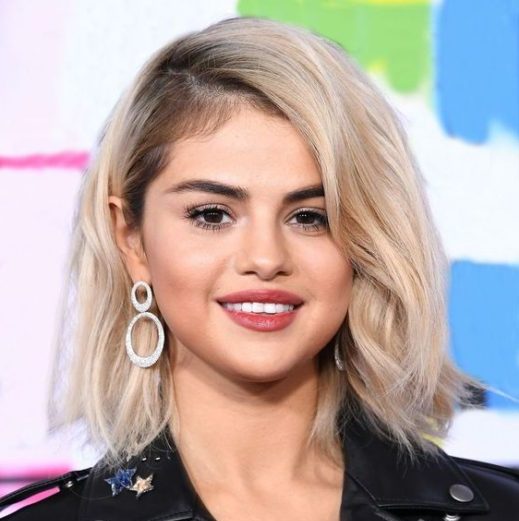 This creates a slightly asymmetrical look that visually conjures up more volume and fullness. But the most beautiful thing about the haircut is that it fits perfectly with absolutely all face shapes. When it comes to styling, there are no limits to your imagination. Whether short, long, straight, or curly – anything you like is allowed! That sounds like the perfect bob for fine hair to us, right?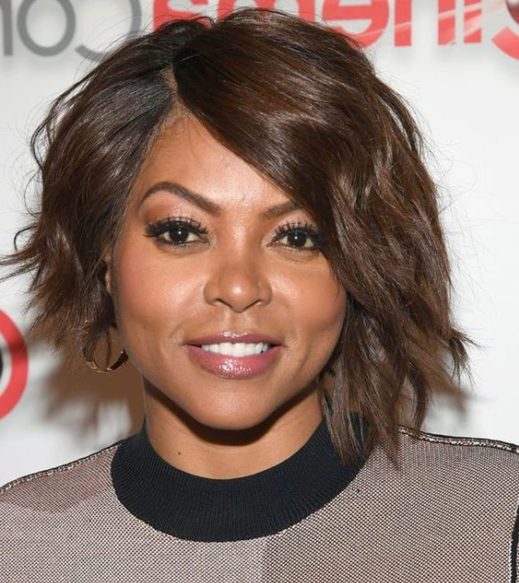 The layered bob for fine hair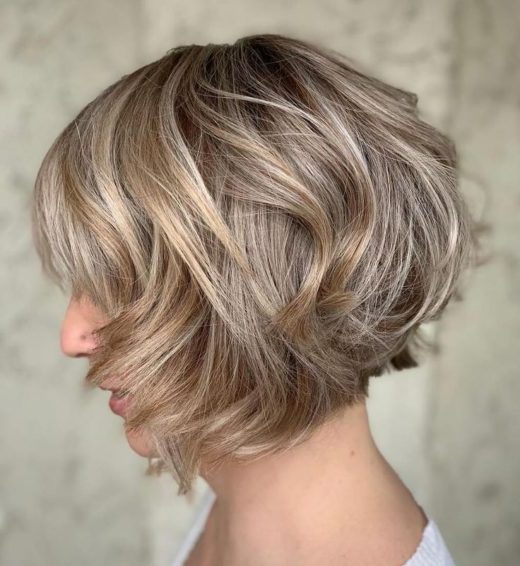 The longer the hair, the heavier it is and this means volume is lost. The best and easiest way to make fine hair look thicker? A layered bob, of course! A gently layered cut creates extra swing in no time and the hairstyle gets a modern touch. It doesn't matter if you go for a lob or a super short pixie bob – the look is incredibly versatile and can be worn any way you like. The layered bob can also be combined with a fringe and immediately looks much more girly and playful.
Italian Bob is THE trend hairstyle
We already know the French bob, but this winter we will be inspired by the hairstyles of the Italian women. The style icons between Rome and Milan have cut off their long mane and thus started a new trend. Magic word: Italian Bob! The noble haircut is characterized by the chin- to shoulder-length tips that are clean and straight. The effortlessly elegant look reminds us a bit of the blunt bob but doesn't necessarily have to be so edgy, it can also be styled with softly rounded contours. This in turn gives the hairstyle a slightly playful and soft finish.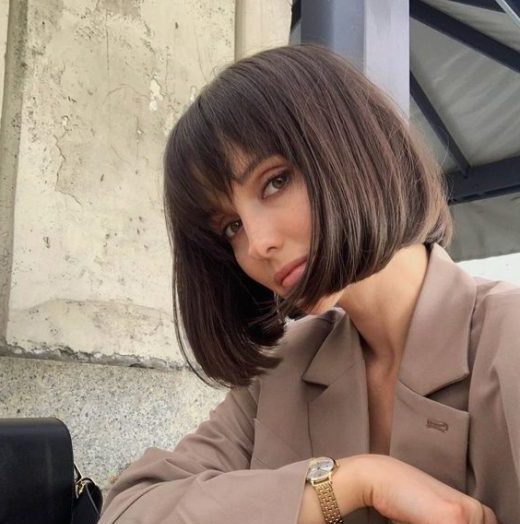 The styling is crucial for the Italian bob to really come into its own. To give your hair extra volume, blow-dry the ends slightly inwards with a hair dryer and a round brush. The trendy hairstyle is a small nod to classic '60s glamor and reminds us of legendary style icons like Sophia Loren.
Chic and girly: the baby bob
Are you longing for a radical change and love to stand out from the crowd? May we introduce you to your next favorite hairstyle? Super cute and extremely cool – the baby bob is probably the perfect bob for fine hair! The hair is cut very short and ends approximately at the level between the chin and lower lip. In order to give the hair even more volume, it is important that the tips are cut off bluntly.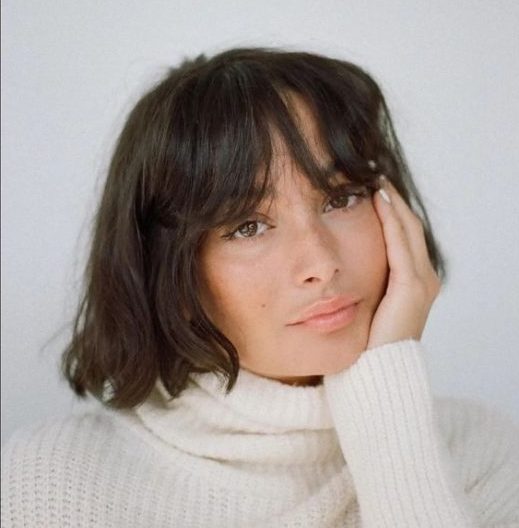 The baby bob looks particularly flattering and elegant in combination with a middle parting. If you want, you can also wear a pony. The currently popular curtain bangs for short hair add a playful touch and make our hair look fuller and more voluminous.
Bob for fine hair: the most beautiful haircuts to style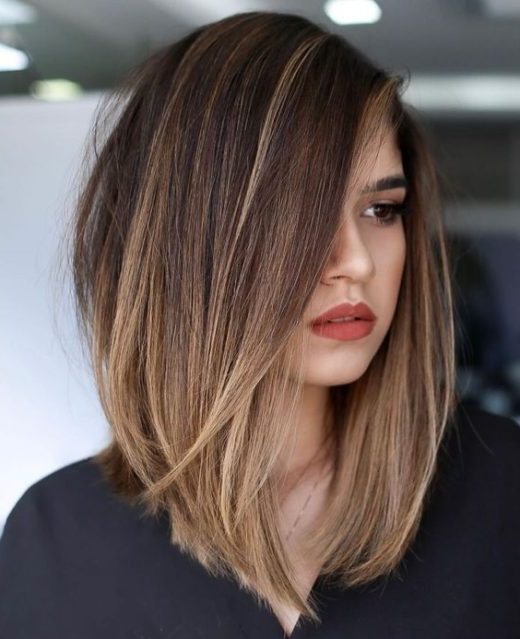 A blunt haircut also makes fine hair look super lush and gorgeous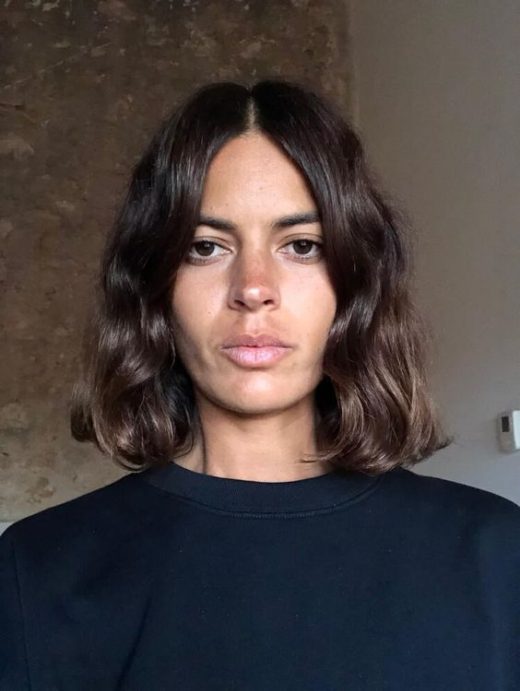 Super chic and edgy – the stacked bob for fine hair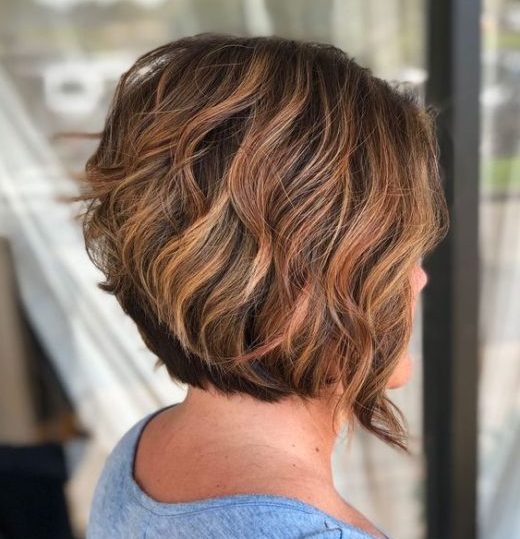 Baby bob with bangs creates a girly and romantic look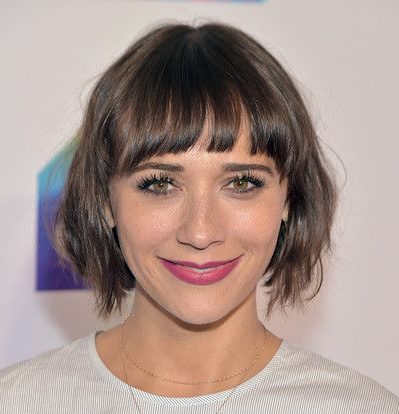 The blunt bob is the new favorite of all fashionistas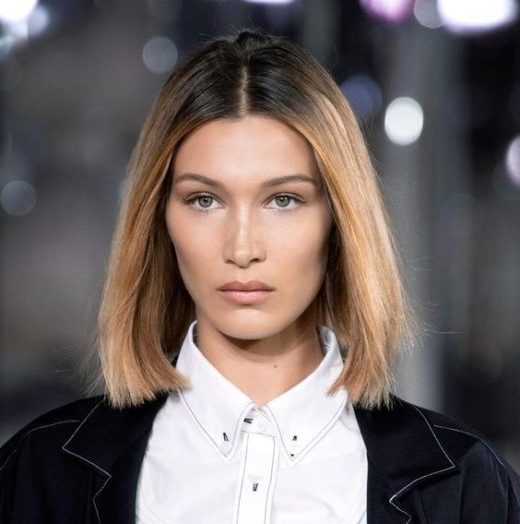 Or how about a bob with side bangs?