If you are thinking of cutting your hair, take a look at the versions of the most trending bob haircut of the moment and choose your favorite.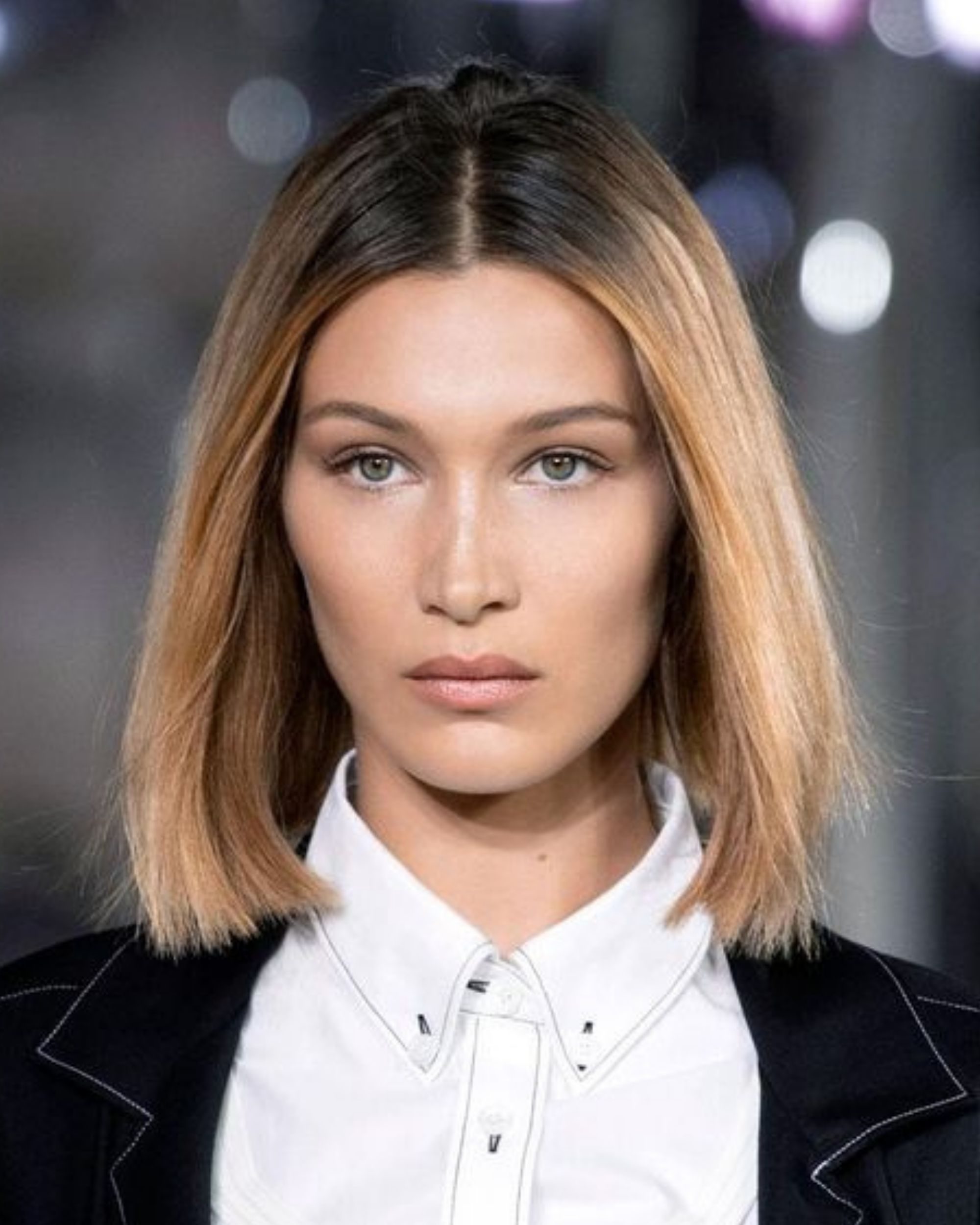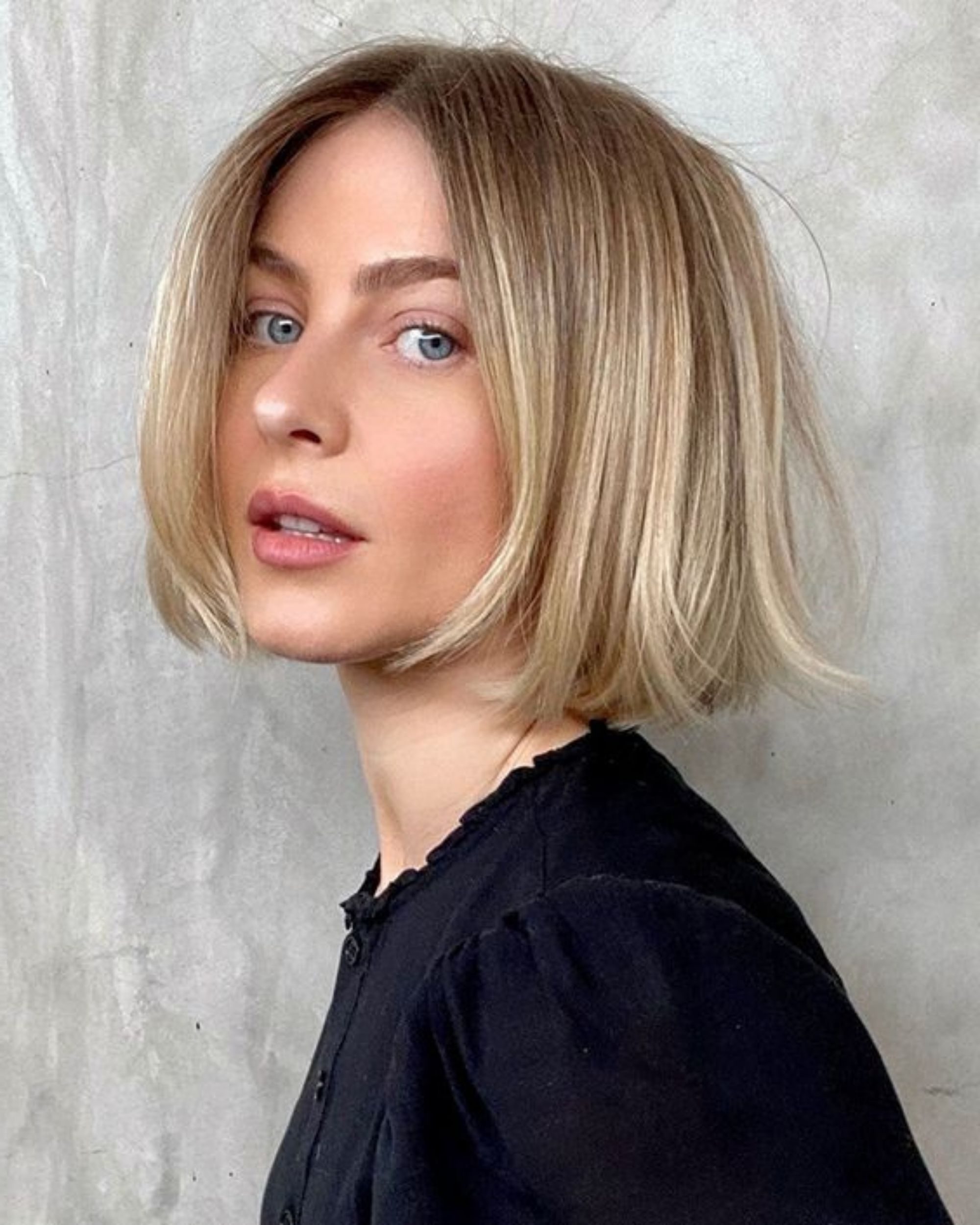 HOW IS THE BOB STYLE?
The bob haircut has become a classic when it comes to going to the hairdresser because it is versatile, and stylish and remains among the trends season after season. In its original version, the bob reaches the chin and has very defined contours. But the reality is that it adapts to all types of hair and faces.
If you have doubts about how to know if the bob haircut looks good on you, we encourage you to check which type of bob best suits your features and your hair type. In this way, you will be sure before deciding on a specific version.
WHAT TYPES OF BOB CUTS ARE THERE?
Whether you have curly hair, you want to wear it very short and straight, or you want to be fashionable but without spending much effort on your haircut, you should keep reading because we have selected the most trending bob haircuts of the moment so that they will work for you of inspiration. 
If you've been left wanting more, don't miss the medium-length haircuts that favor and are trending.
HOW DO YOU KNOW IF THE BOB CUT SUITS YOU?
If you have doubts about whether or not the bob cut suits you, we recommend you resort to a good trick called John Frieda's 5.7 cm rule. What does it consist of? This rule helps to know the length between the chin and the ear and with which we can see if that cut favors us or not.
BOB HAIRCUTS: SHARP BOB
Influencer Alexandra Pereira sports the original and classic version of the bob haircut. She wears it straight, at jaw level, and combed with the ends inward. It is perfect for straight hair and has a polished and very elegant finish.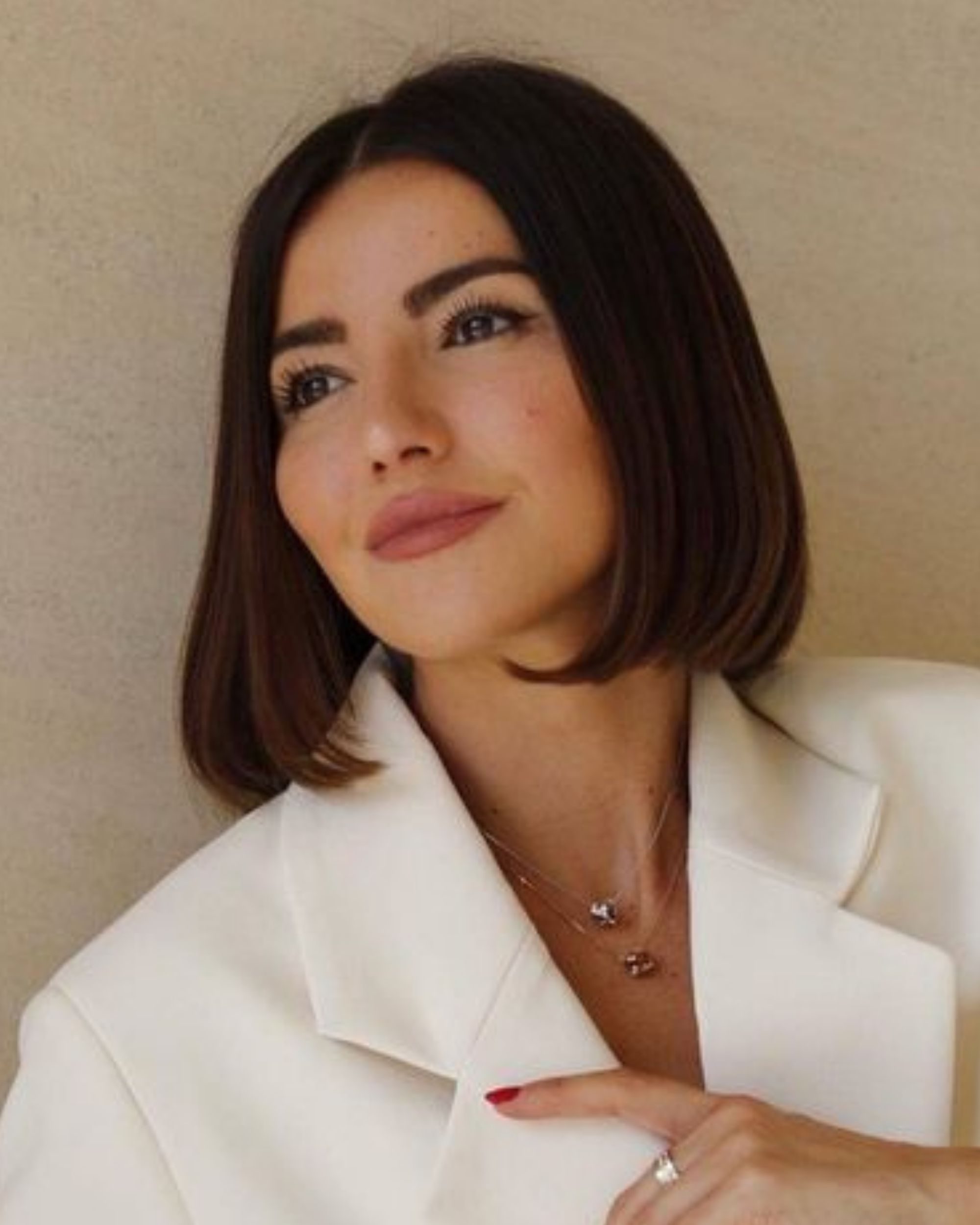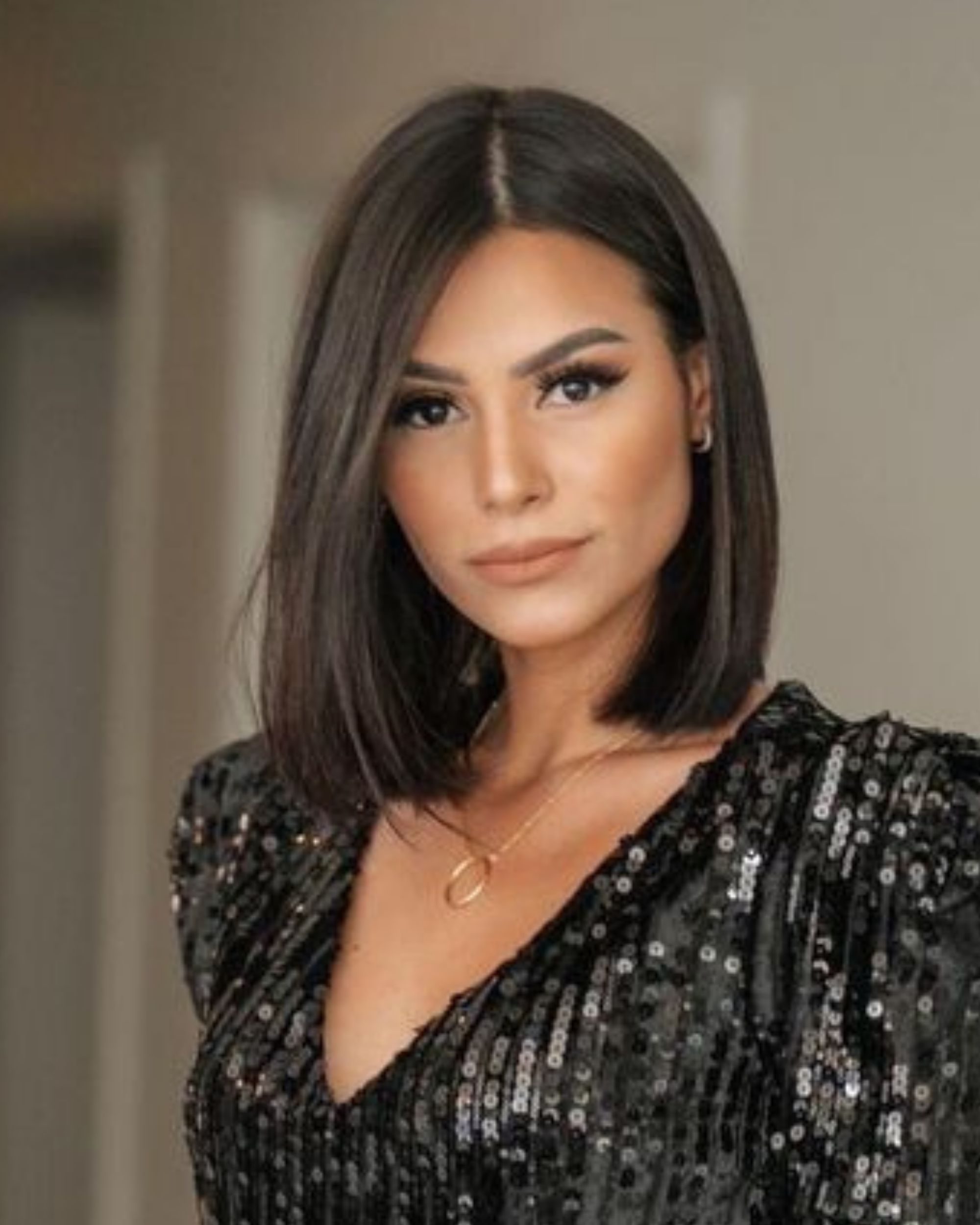 BOB HAIRCUTS: WITH BANGS
Oh là là… If you already have a bob cut and want to update it, nothing better than opting for its version with bangs. Known as the little bob or French bob, it is sophisticated and easy to wear and maintain. Super chic!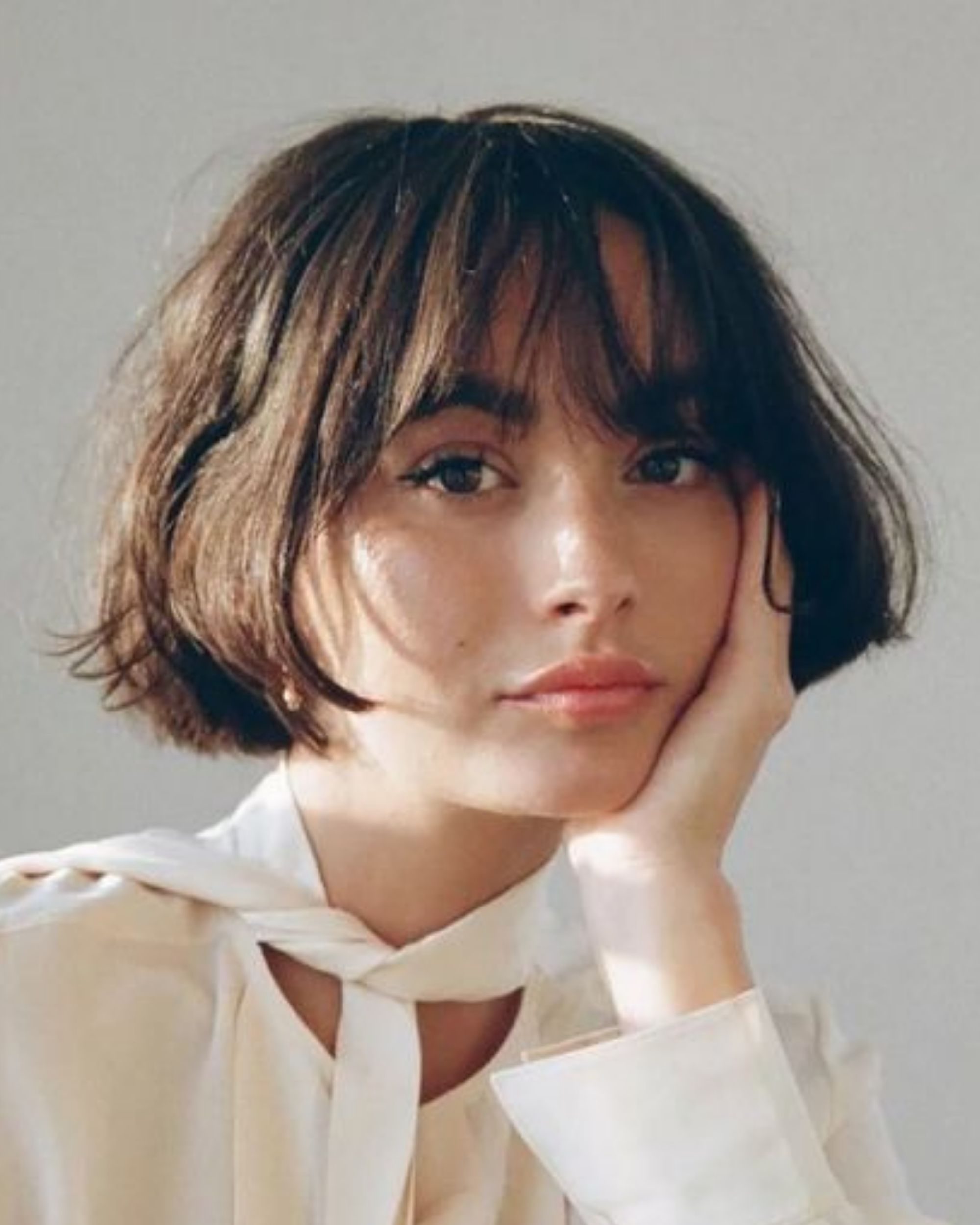 BOB HAIRCUTS: BLUNT BOB
The blunt bob cut is nothing more than short hair without layers but with the ends paraded. The advantage of this cut is that it favors all kinds of textures. It doesn't matter if you have straight, wavy, or curly hair! Without a doubt, it is one of the short-hair hairstyles that favors the most if you are over 50 years old.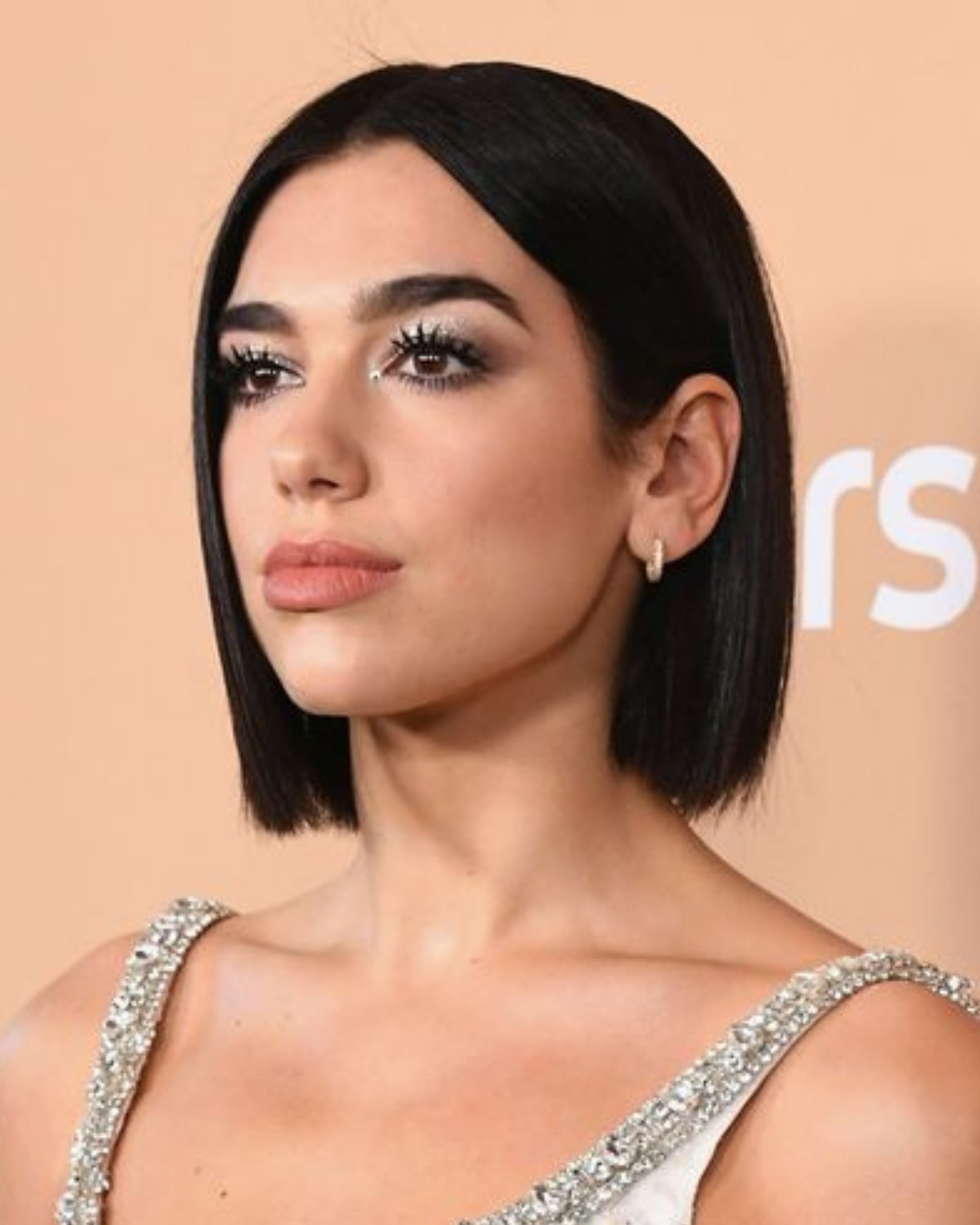 BOB HAIRCUTS: LONG
If you do not dare to cut your hair so much, opt for the long bob or lob. It's a shoulder-length (or a bit more) cut that looks good on just about any face type, especially one of those long-face haircuts. The advantage over the other versions is that the length allows it to be collected in low ponytails, bows, or semi-collected.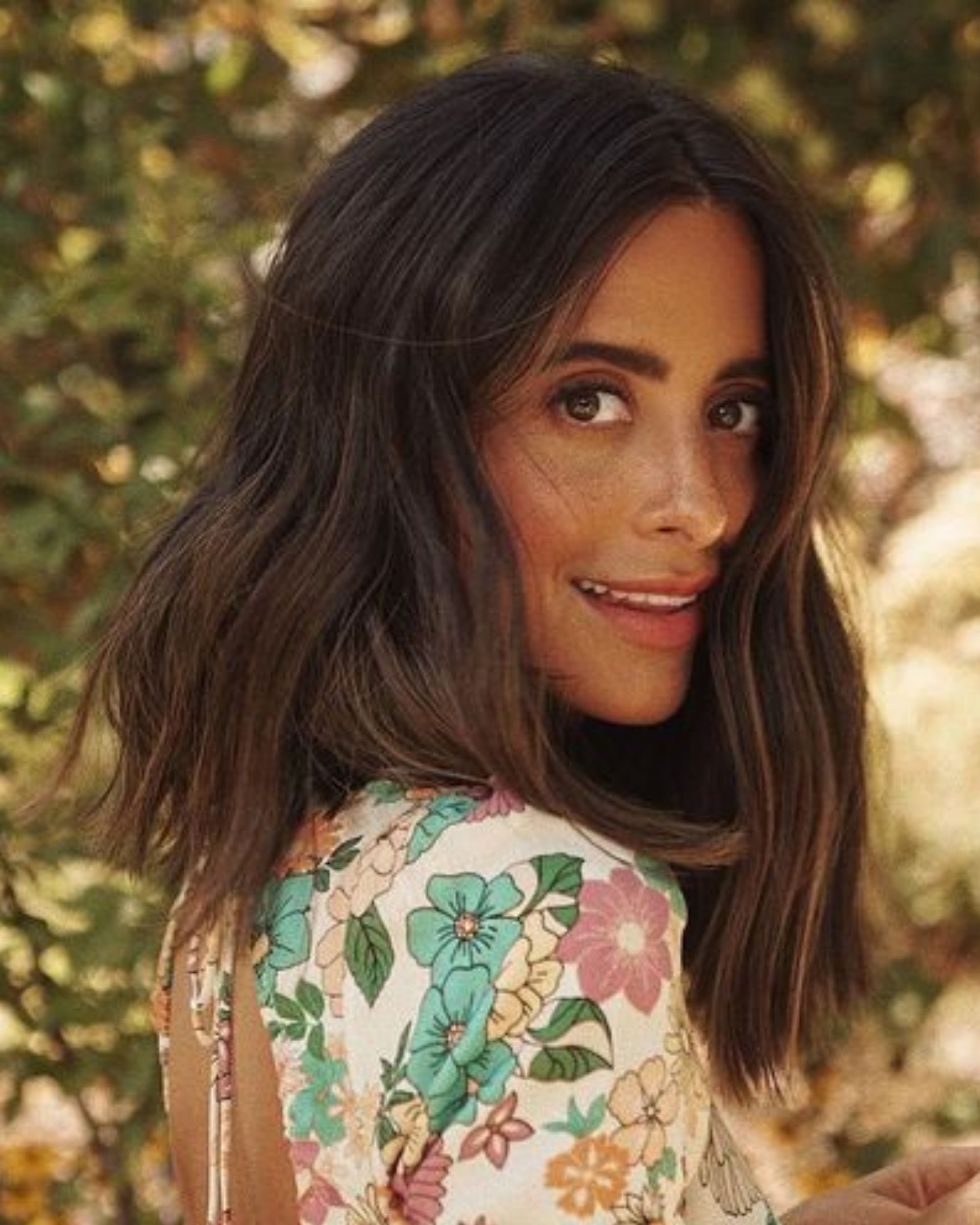 BOB HAIRCUTS: CURLY
If you have curly hair, take inspiration from this haircut: layered and carefree, almost tousled. In this way, the volume will be multiplied and the curl will be more easily defined. Do not miss this selection of ideas for curly-layered haircuts.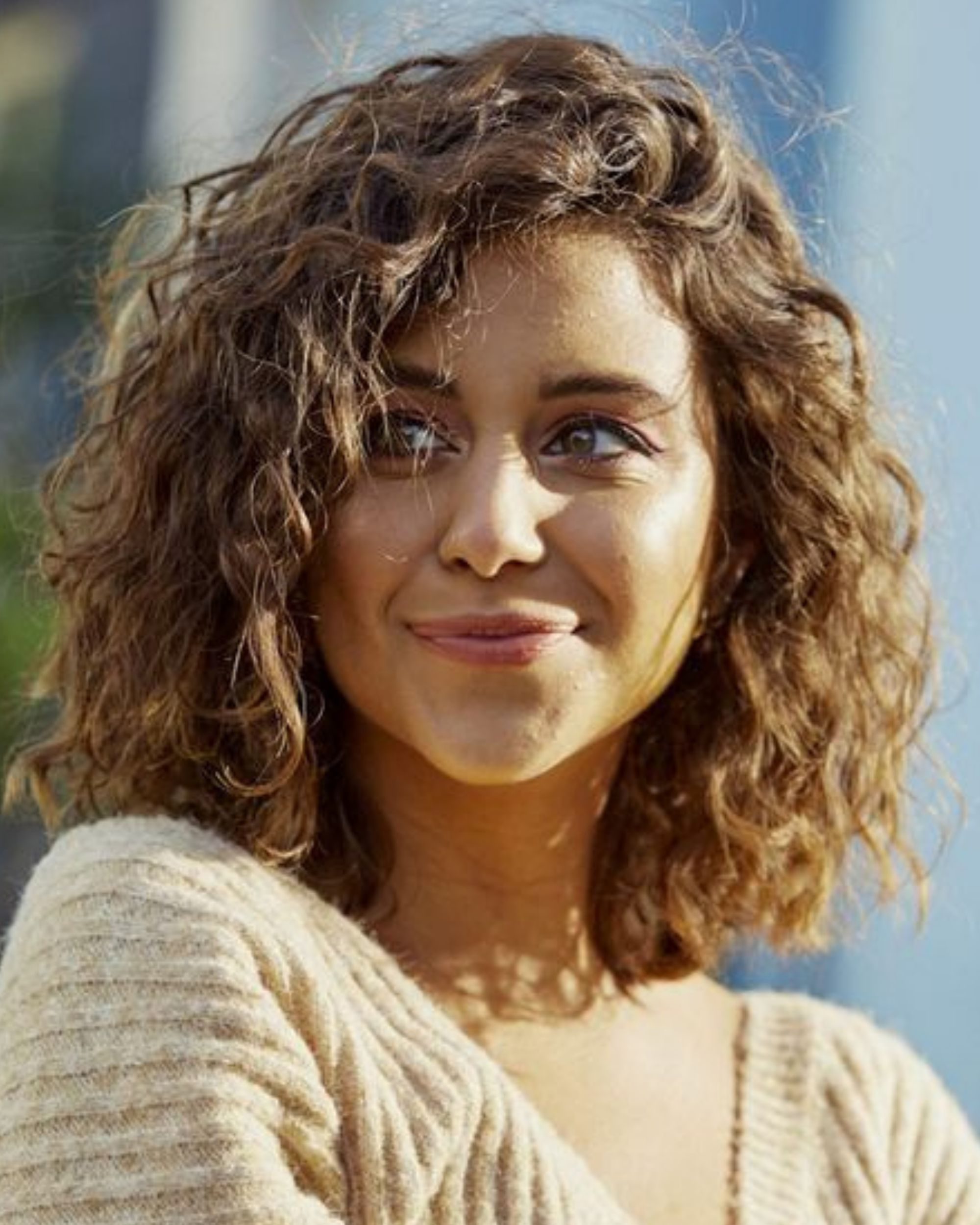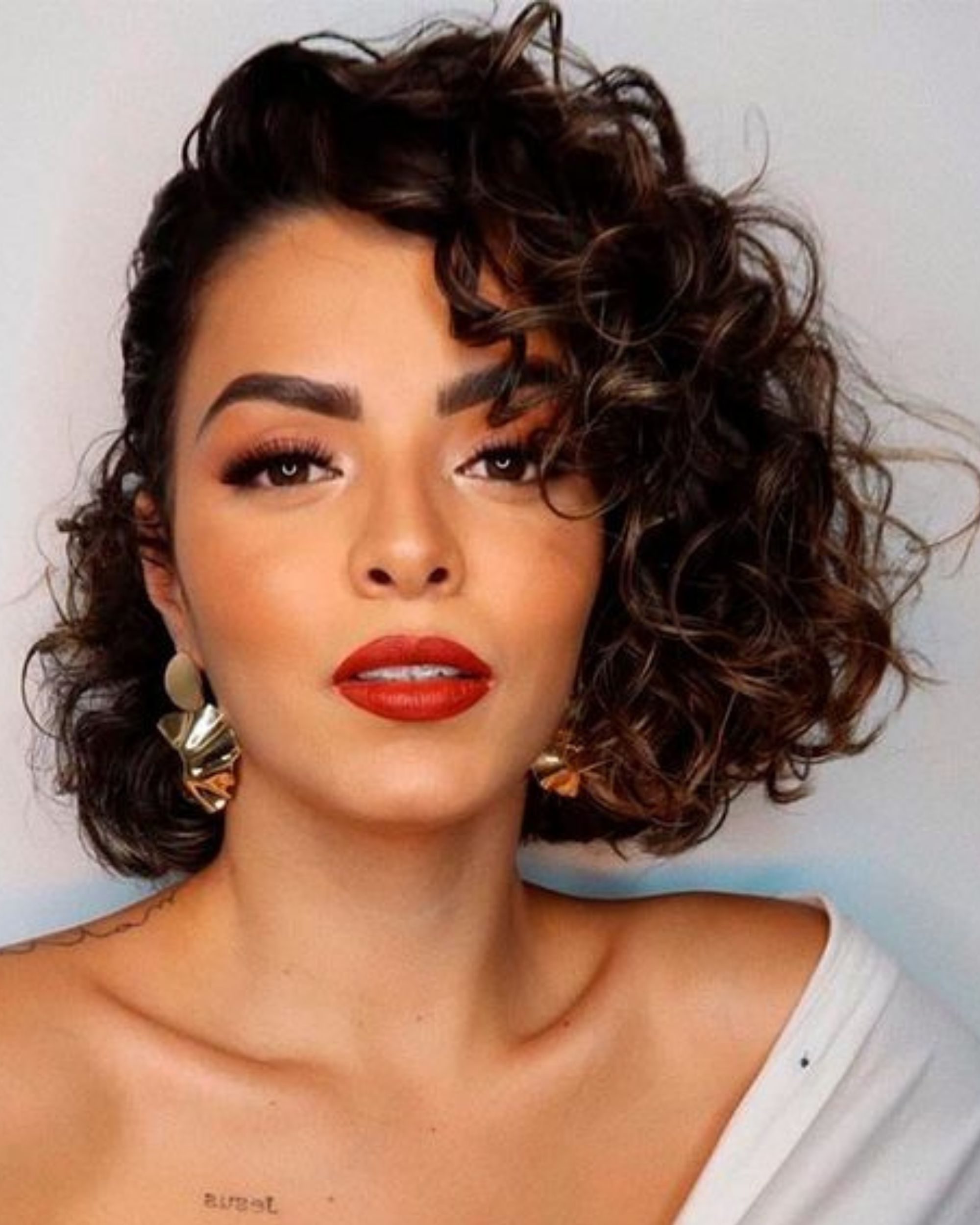 BOB HAIRCUTS: INVERTED
The inverted bob is one of the most popular and its indisputable hallmark is that it is always shorter at the back than at the front. Although it looks good on both straight and wavy hair, thinner or thicker, we especially like it completely straight, with a parting in the middle. Impeccable!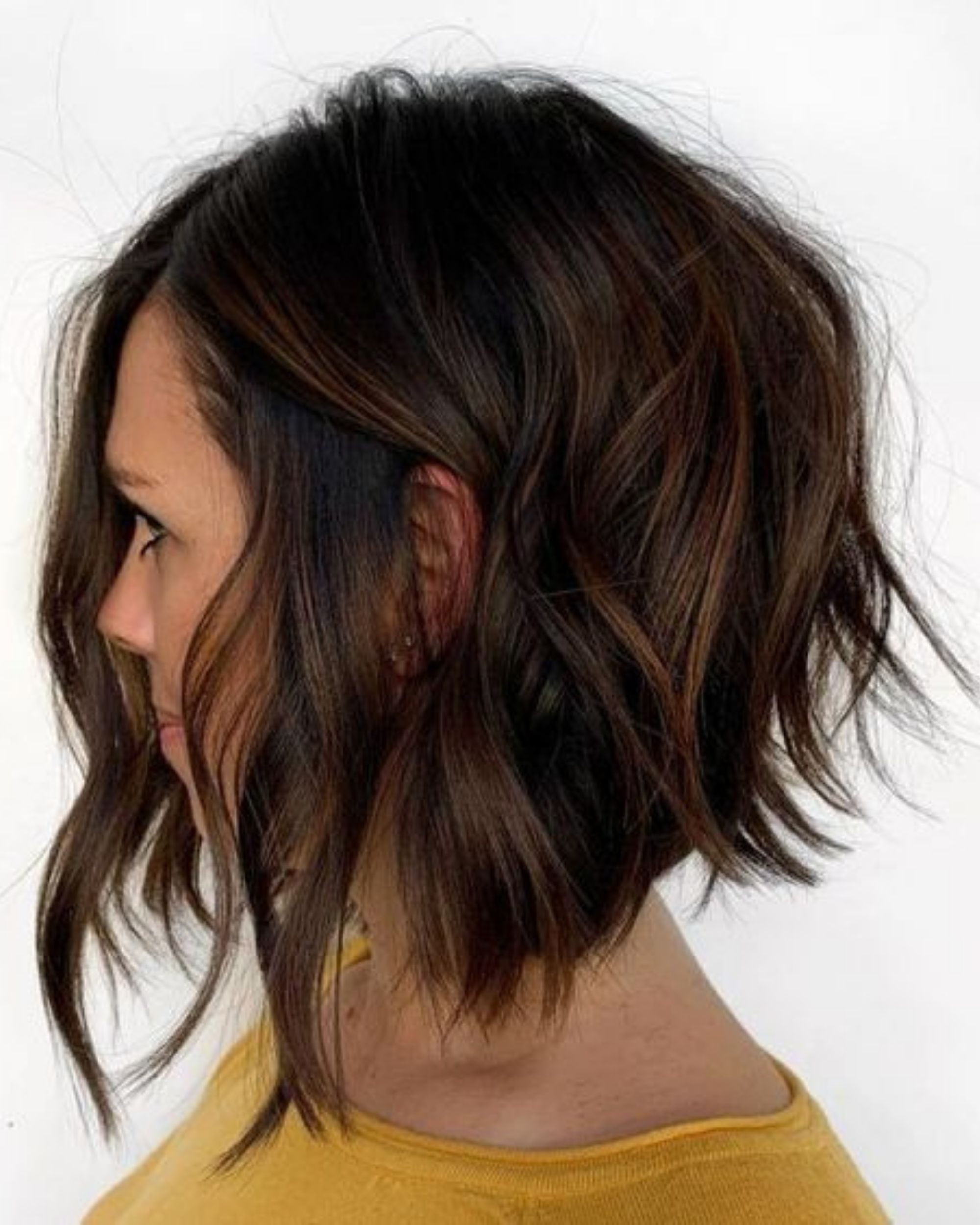 BOB HAIRCUTS: LAYERED
This version is perfect for fine hair that needs density and volume. We can define it as a medium length of hair capped at the height of the jaw. A more casual version is a top trend.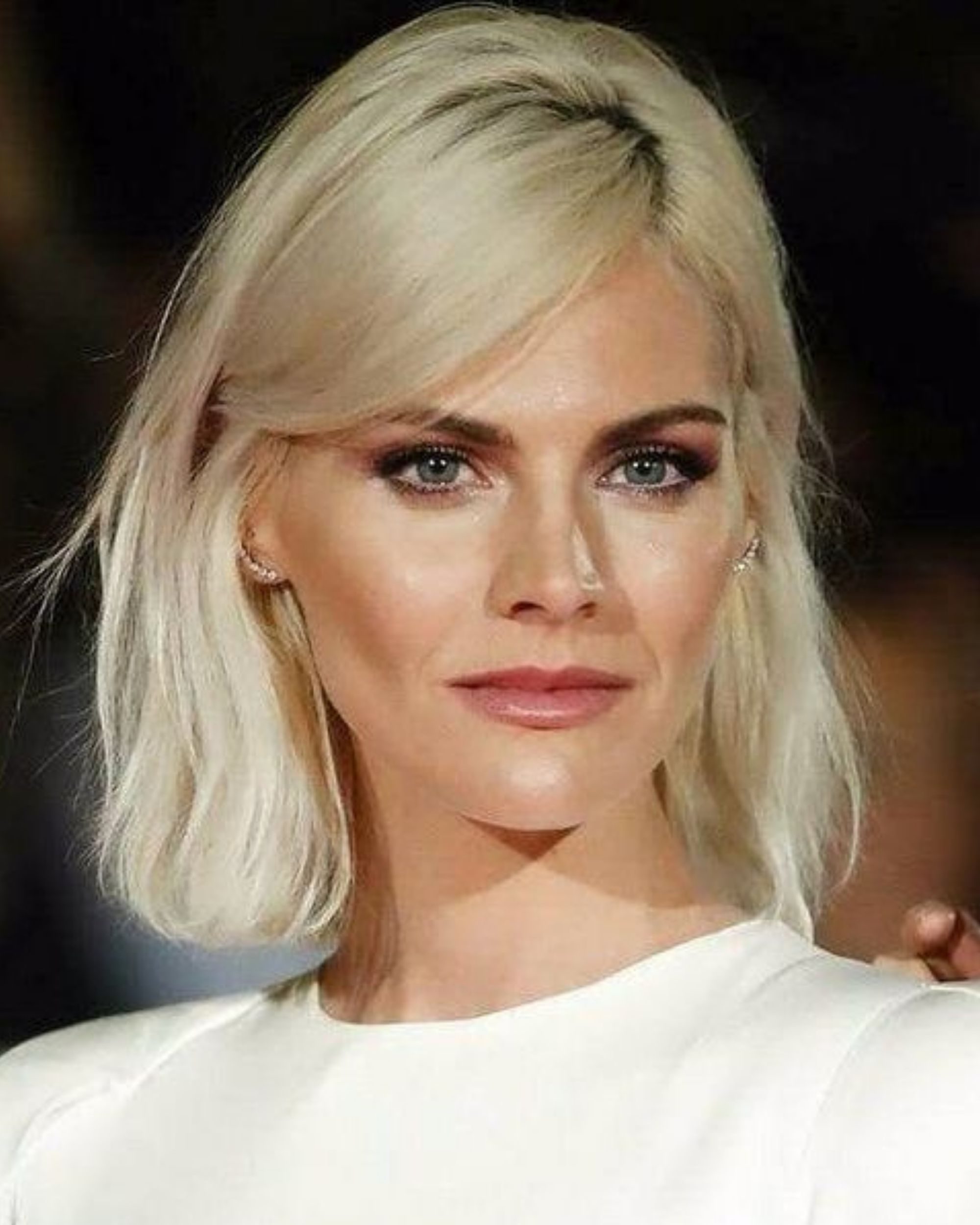 BOB HAIRCUTS: WAVY BOB
The Wavy bob, one of its most rejuvenating versions, could not be missing from this selection. It falls off the shoulders and is worn slightly wavy, with a slight dip in the front and heavily worn structured layers.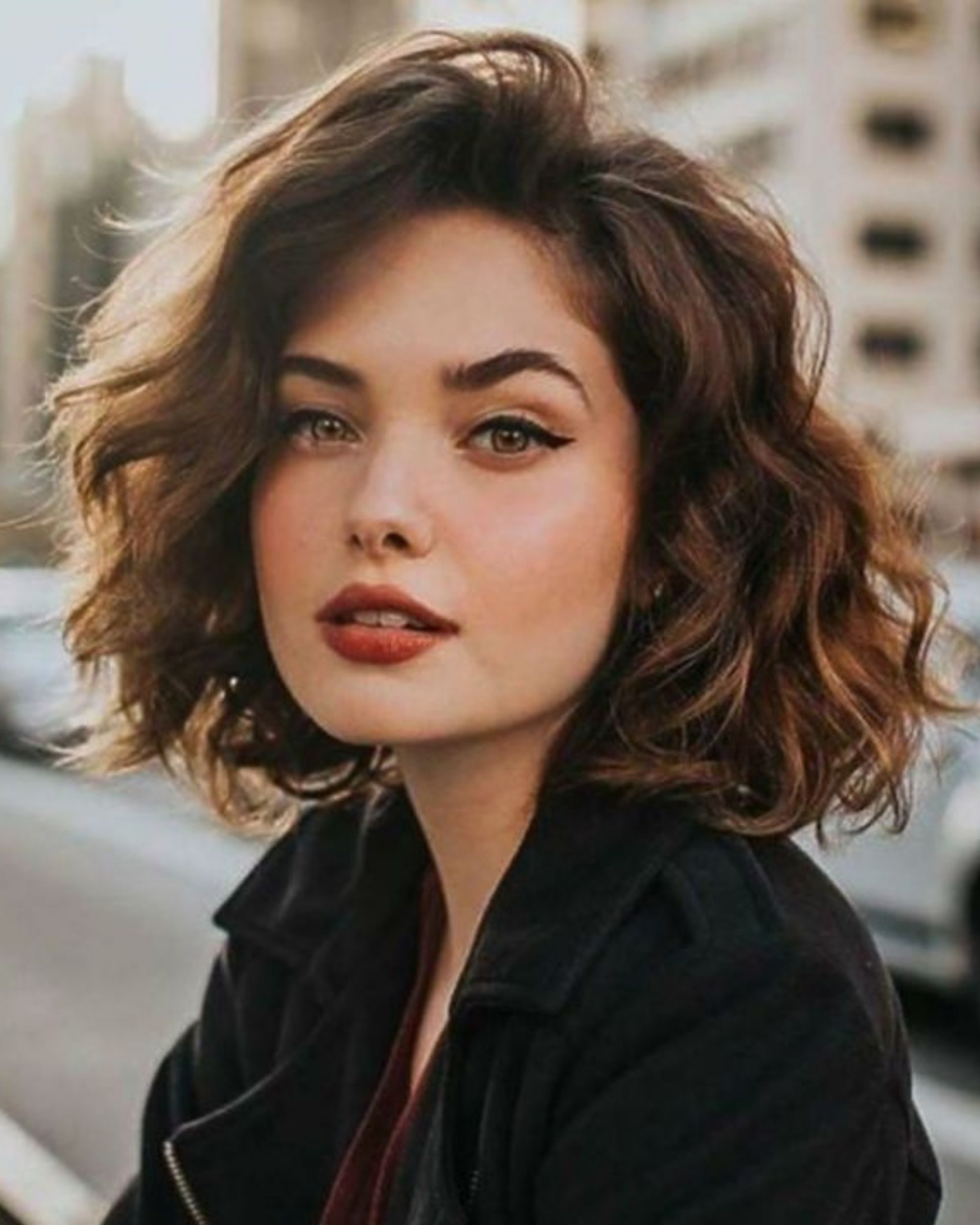 BOB HAIRCUTS: CONCAVE
The slightly more rounded version of the bob cut, with a small change in length. Ideal for people with straight and fine hair. Very easy to do and style. Perfect to complement with bangs. Do you dare?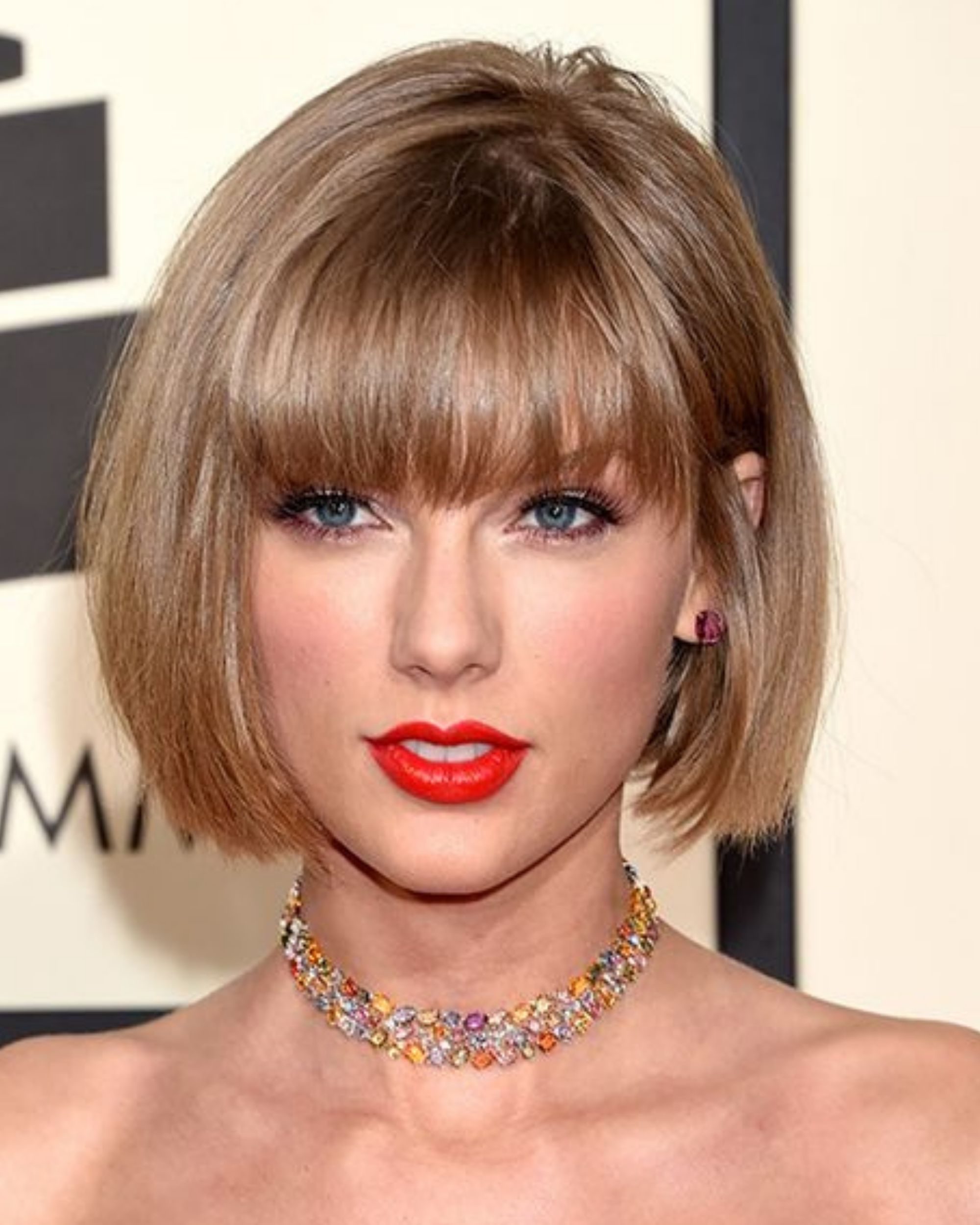 BOB HAIRCUTS: TWO LENGTHS
With an asymmetric touch, longer at the front. For a more casual and fun look. Very in trend now that the aesthetics of the 2000s have returned. Ideal for those people with dense hair who are looking for a rejuvenating cut.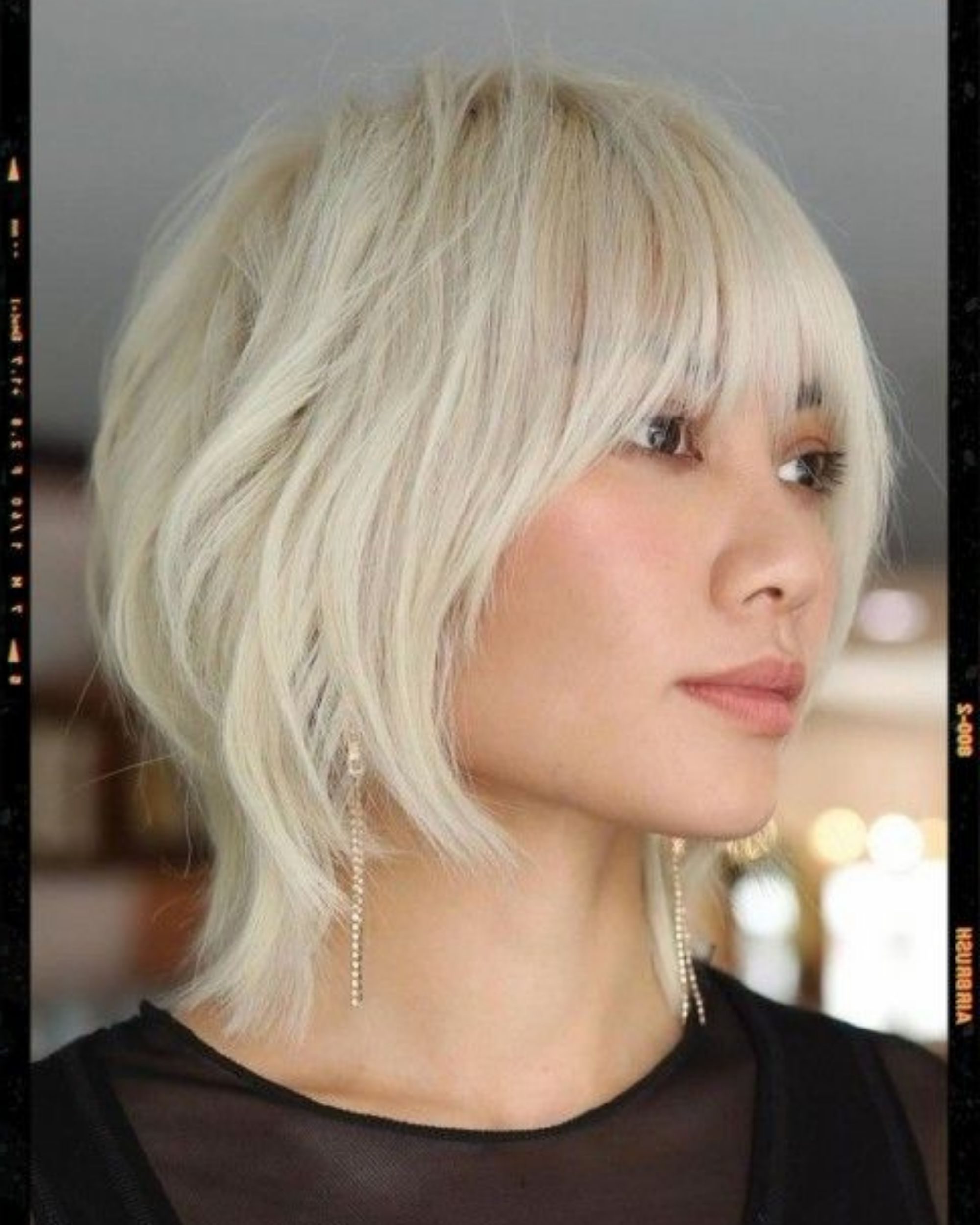 BOB HAIRCUTS: SHAGGY BOB
The shag haircut is one of the most popular lately, ideal for the most daring. Miley Cyrus wears hers in a hurry, very close to her head, and with very marked sideburns.
BOB HAIRCUTS: ITALIAN BOB
One of the haircuts that became popular at the end of last year and this year we can continue to see it among the hair trends. A haircut that provides a lot of volume and refines the face. Ideal for all ages and all types of factions, for this reason, it is one of the most acclaimed.