Age-related changes concern not only the skin or the general tone of the body. Hair changes are among the first signs of aging. Loss of pigmentation is an inevitable evil that every woman faces. With every decade, gray hair wins more and more space on the head, the hair shafts become thinner, become dull, and brittle, and the basal volume leaves.
Meanwhile, there are great haircuts for 60-year-old women who can adorn both a plump lady and a thin beauty who has retained model parameters.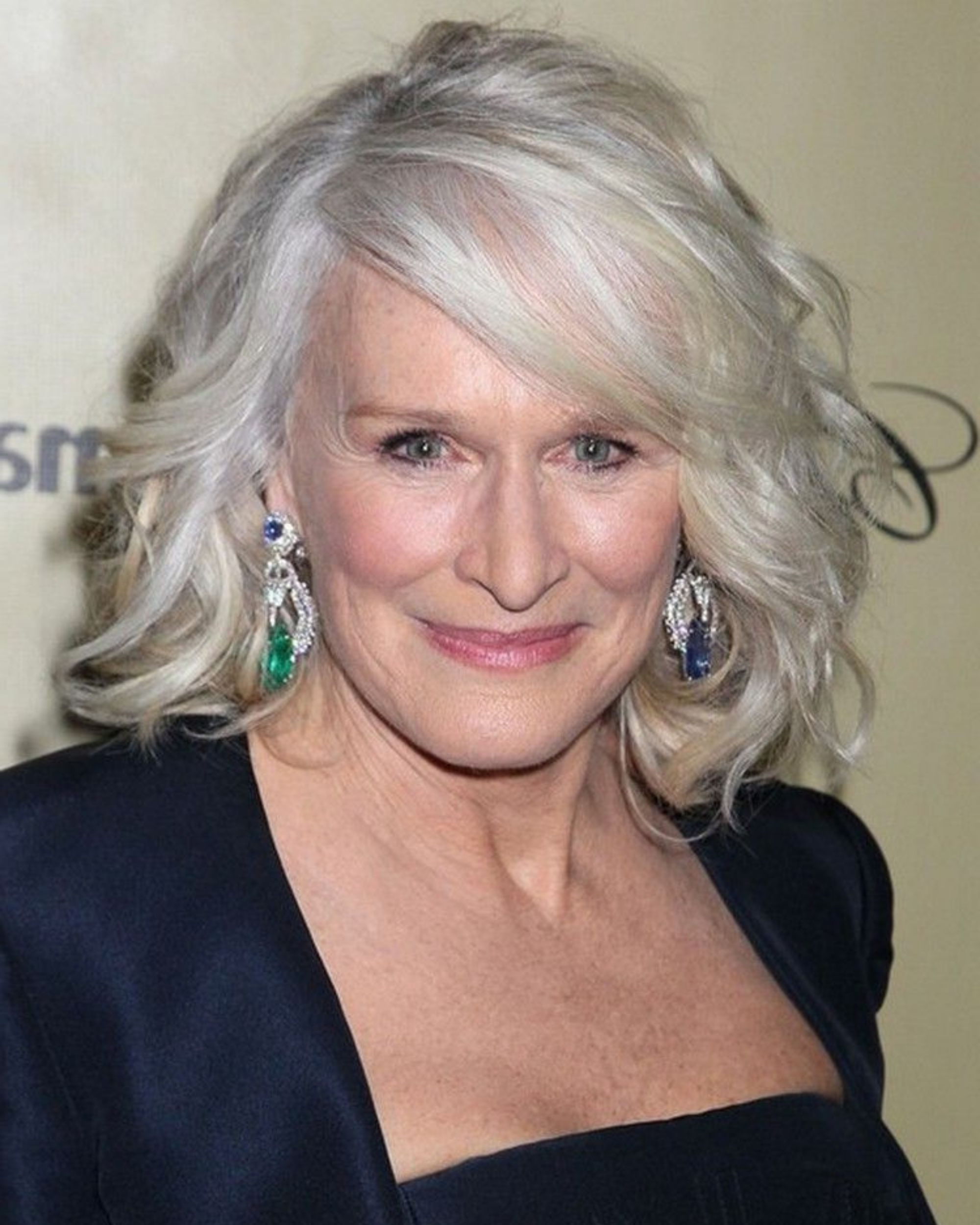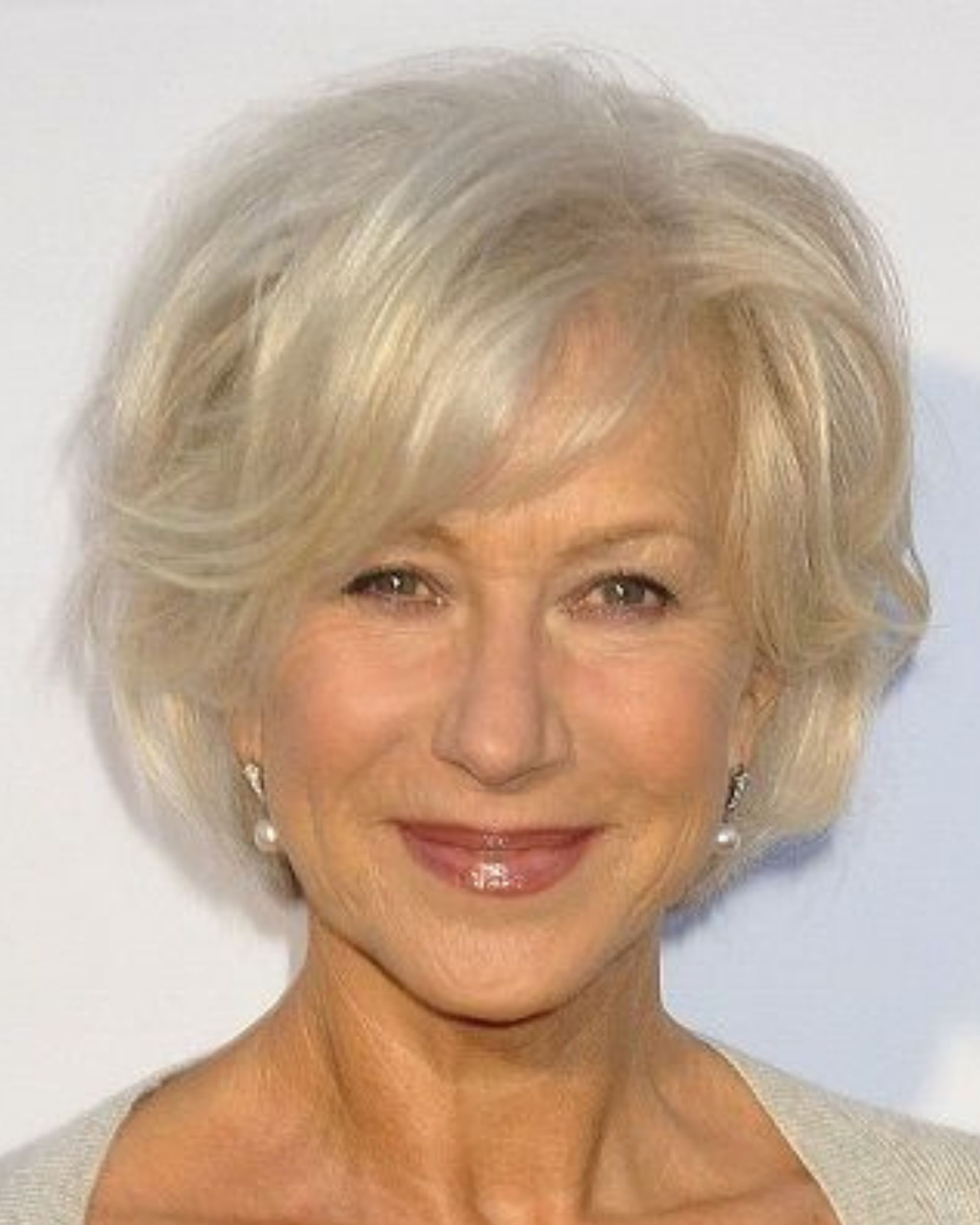 Proper self-care helps to correct most of the age-related changes. Choosing hairstyles that look younger, making women's haircuts for older ladies with short, medium, and long hair, and following the example of mature style icons, you can receive compliments even after stepping over the sixty-year milestone. The main thing is to focus not on peers from a neighboring yard, but on general global trends. And they guarantee: the modern 60 years is the new 40, with the advent of which you can simply enjoy life without being afraid to see the reflection in the mirror.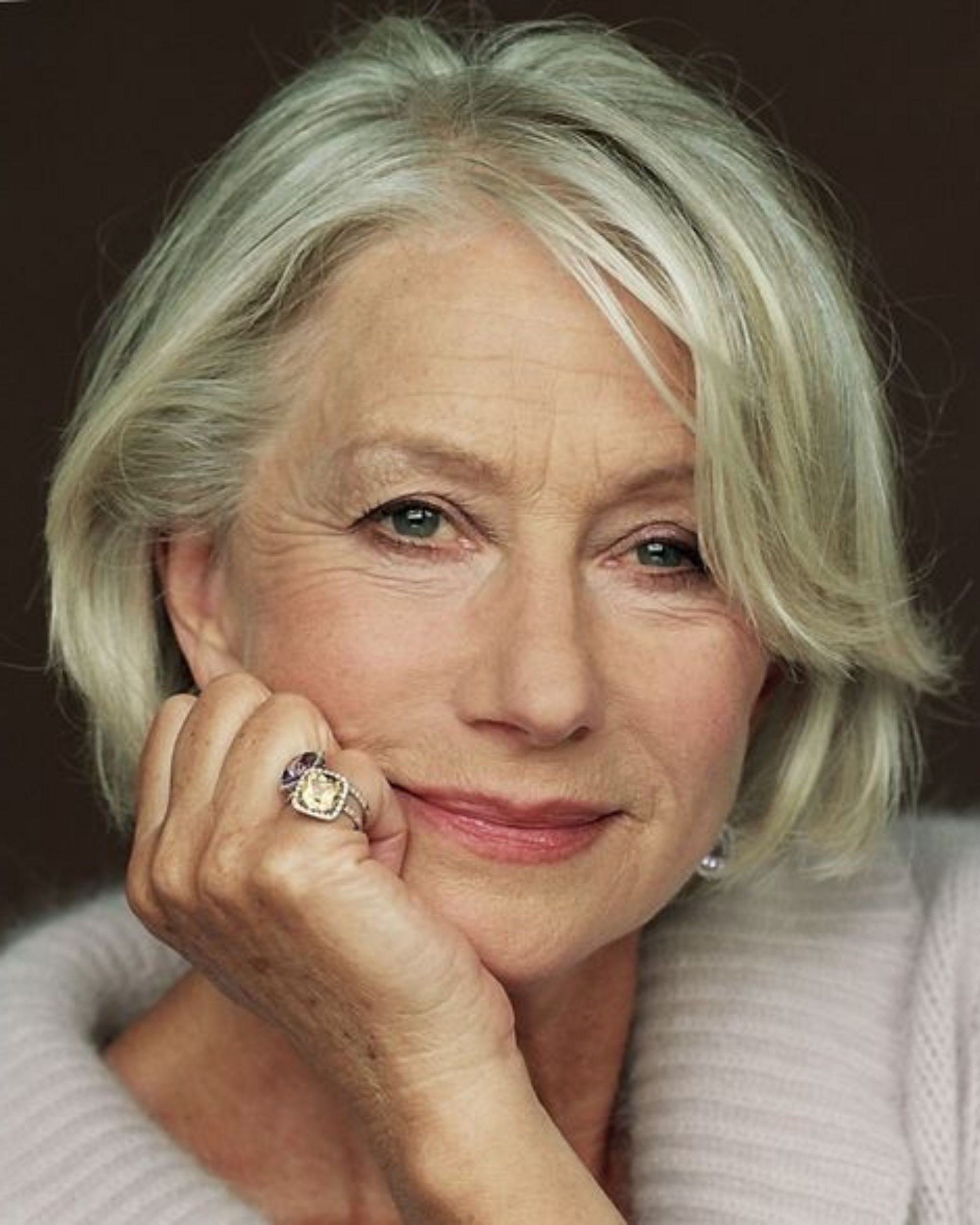 What will do?
Ladies in the category "over 60" try not to be too zealous with experiments. Nevertheless, when choosing a suitable solution, it is important to take into account several features.
The clarity of the oval of the face. If the contour is not too pronounced, there is a second chin, and excess weight, this must be taken into account. Suitable model haircuts for short or medium hair with smooth, rounded lines.
Chin type. For a heavy, square lower jaw, shoulder-length hair with asymmetrical bangs is suitable, which can correct and soften the image.
Kare with bangs of a straight or oblique silhouette, pixie-bob – hairstyles that rejuvenate ladies with a rounded face line.
With a strong thinning of the strands, graduated hairstyles can be advised. They not only rejuvenate but also look very modern. Stylish ultra-short solutions will adorn thin ladies with soft hair.
The presence of excess weight requires an especially careful selection of hairstyles. The best solution would be to choose options with lush bangs, cascading strands, or strict geometry in the spirit of elegant garcon styling.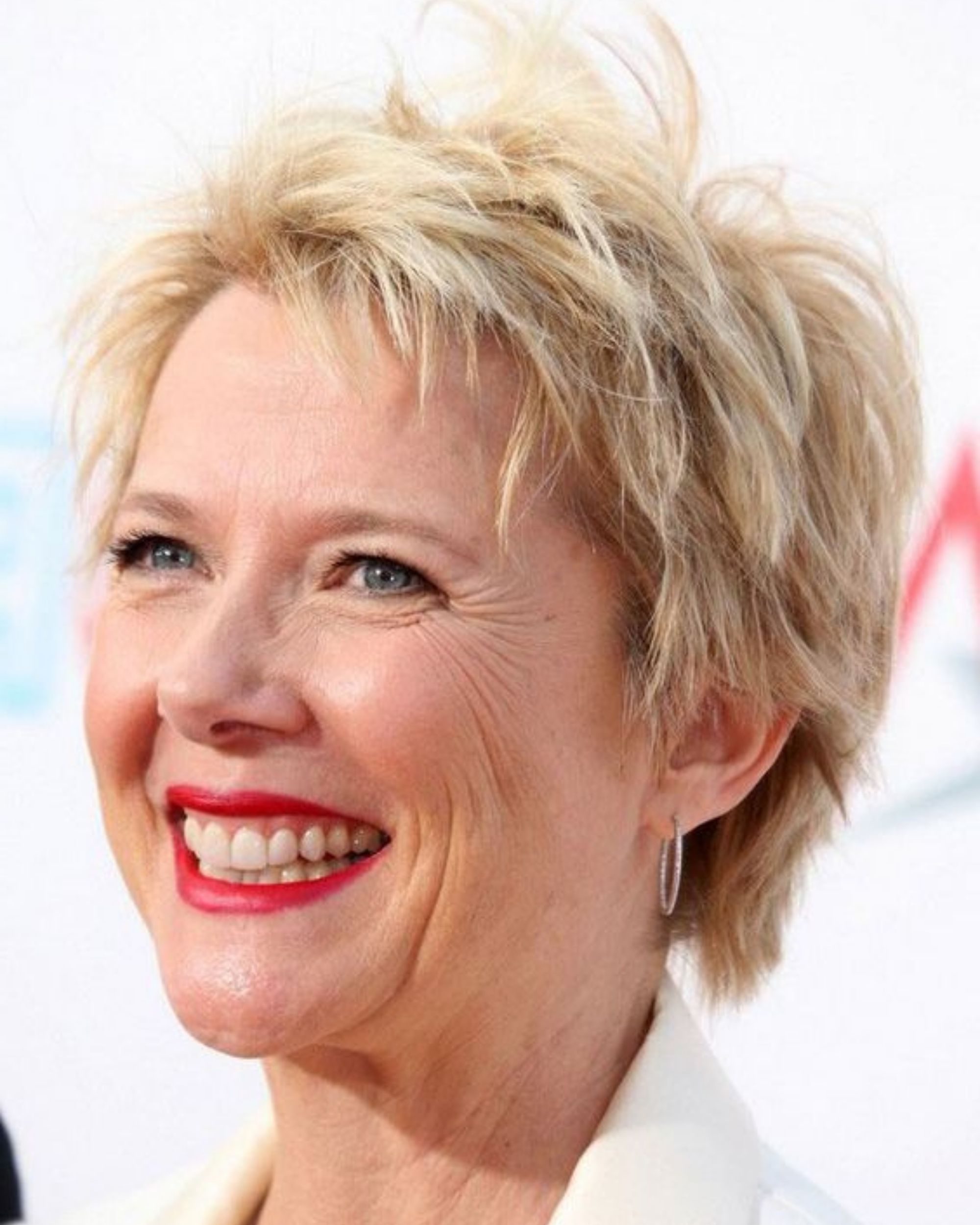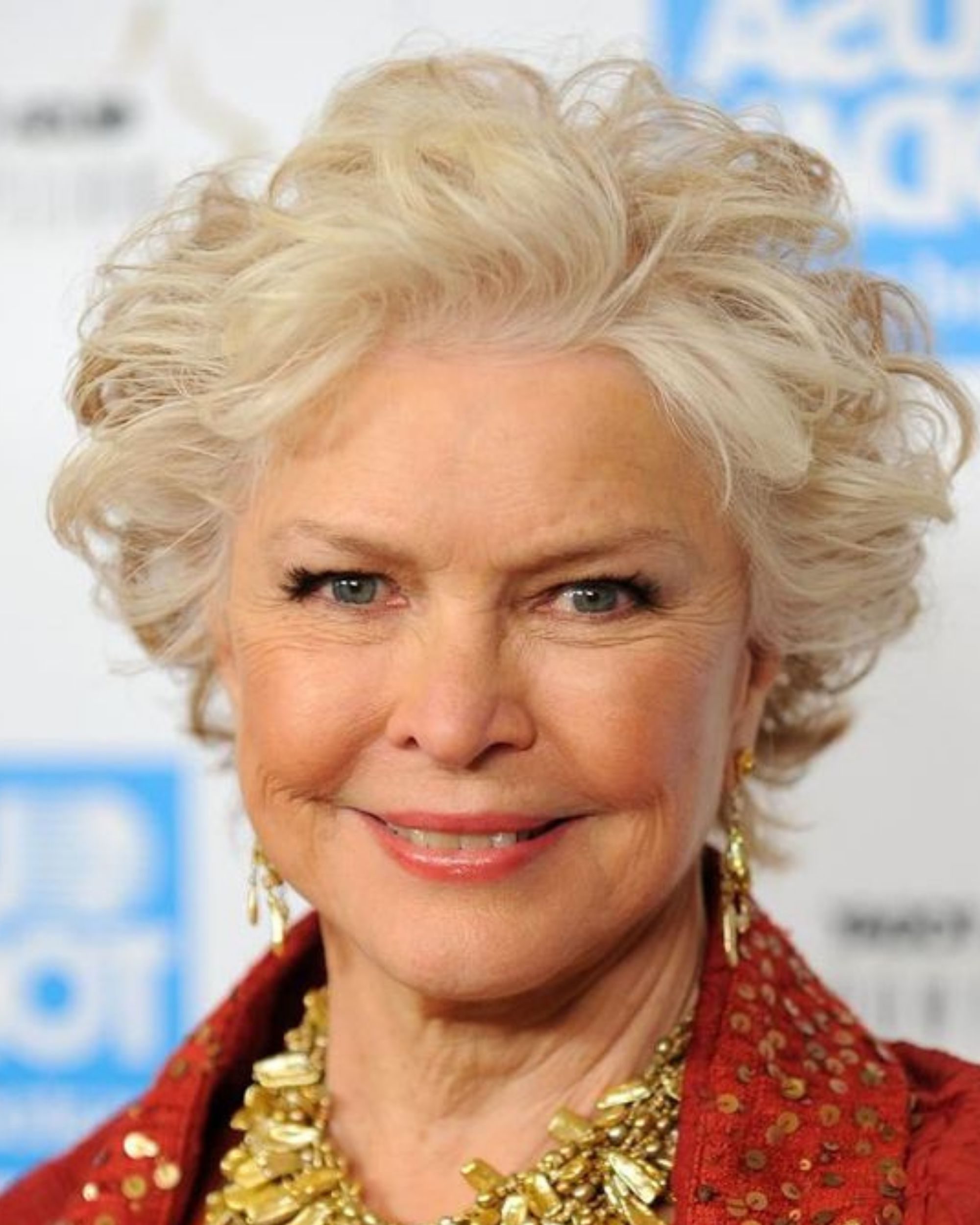 How to choose?
It is worth paying attention to hairstyles that are suitable for ladies aged with any type of complexion. For thin and fat women, the priority is still the desire to look fashionable and young. Accordingly, you can pay attention to the available stylistic solutions and choose the best of them to create your image.
For thick and rough
If the hair is not completely gray, they are oily and dense, quite heavy, you should choose haircuts and hairstyles that are as simple as possible in their geometry. The option with a classic square or a haircut "garcon" that covers the ears will look spectacular. In this case, it will be much easier to set the desired shape and tame the curls.
For thin and soft
The most problematic at the age of 60 is thin hair, which, in combination with gray hair, begins to look like fluff. In this case, stylists have their solution. Graduated haircuts, in which part of the strands are responsible for creating the shape, remain long enough, while the rest of the hair is significantly shortened, allowing you to create very effective images. You can style such a hairstyle in a few seconds, it dries instantly after a shower and looks very expressive in any circumstances.
The features of graduated haircuts include their femininity. Such a form is simply impossible to imagine in a man. In addition, they allow quite bold experiments in coloring, give the opportunity to fully experience the freedom and ease of changing the image, and go well with jewelry.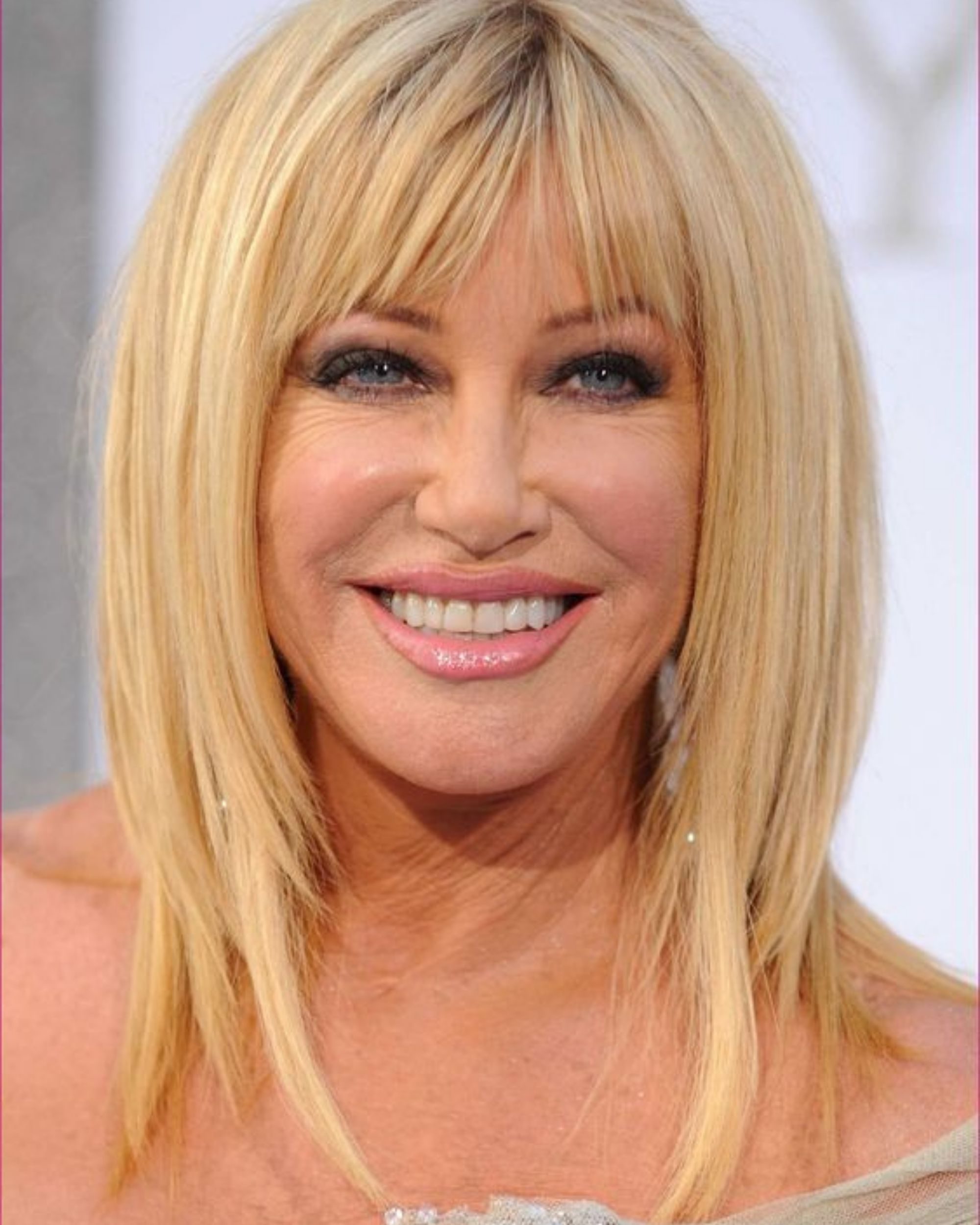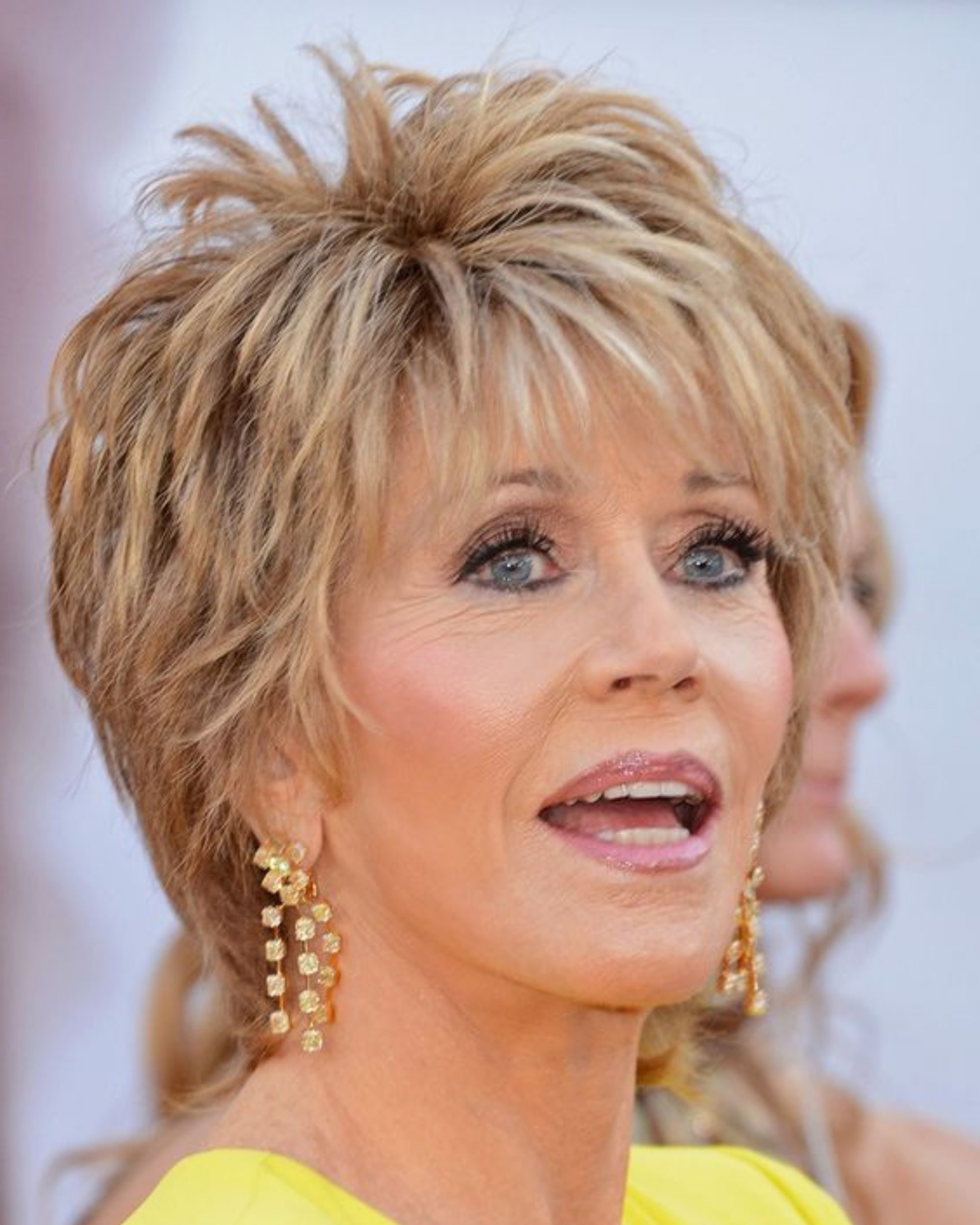 For gray-haired
Light gray hair has long been a fashion trend that leading Hollywood actresses and world celebrities are ready to follow. If you don't want to spend time coloring, you can choose the option with an ultra-short hedgehog haircut. To avoid resemblance to recruits, you can leave the cape of hair on top or make it asymmetrical long bangs.
The gray-haired Mohawk looks quite extravagant, giving the image of youth and audacity. To create it, a small length of hair is enough. If you want to admire the beautiful shape of the haircut and wear business suits, you should pay attention to the bob, which suits everyone, and allows you to achieve an excellent hairstyle without much effort even with gray hair.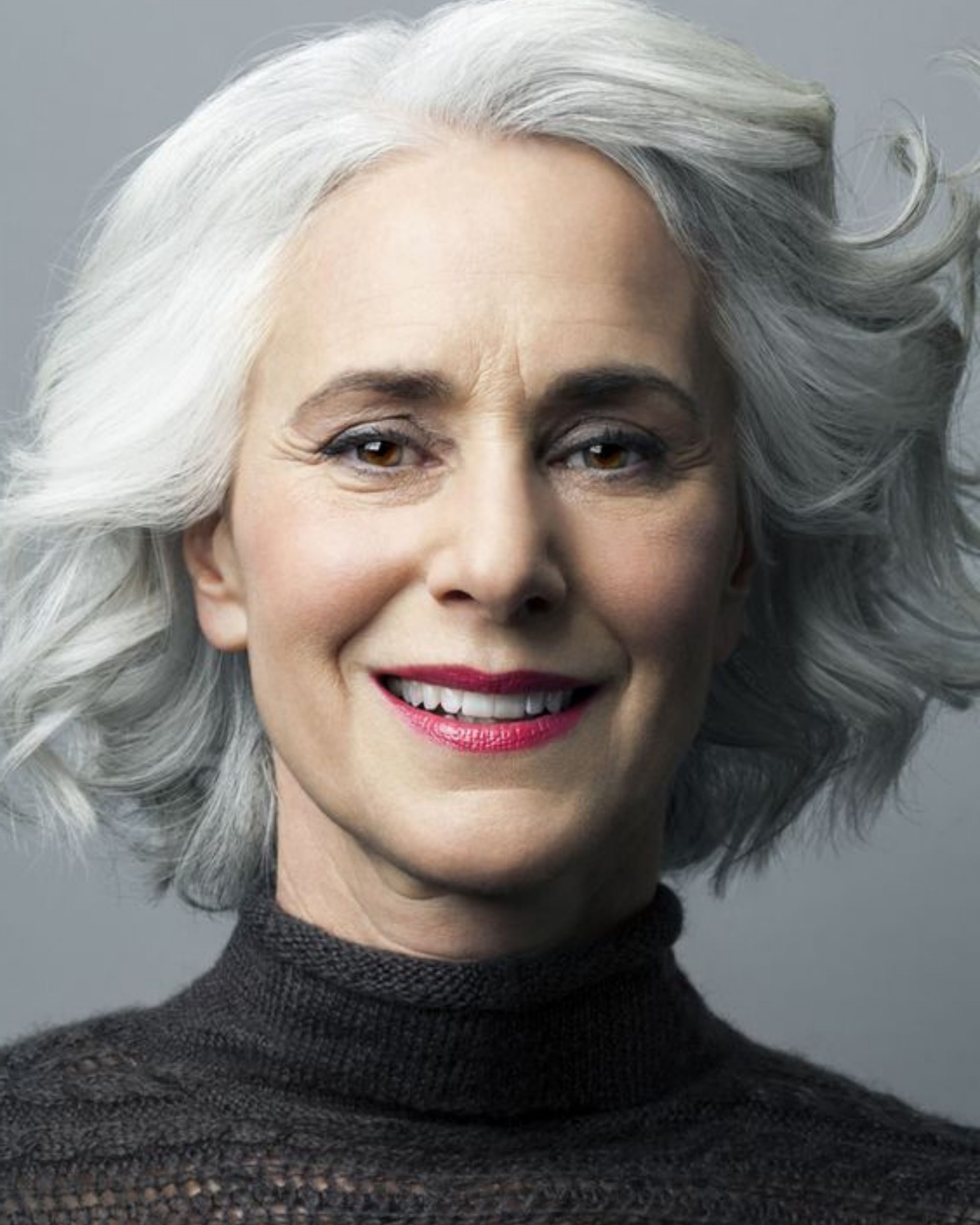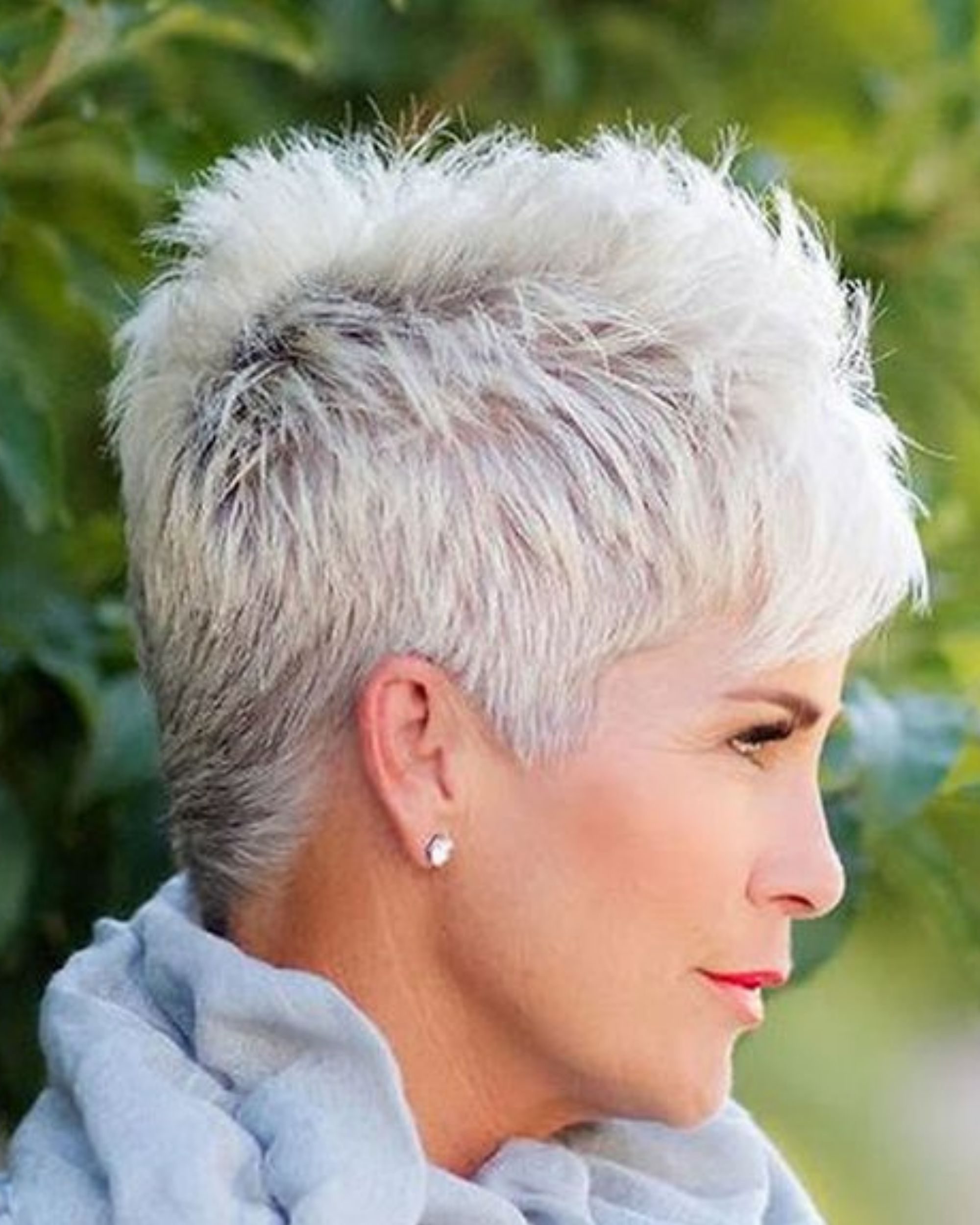 For dyed and highlighted
If hair care is a priority for a woman and she strives to maintain a rich shade of hair, you can consider haircut options that are combined with highlighting and coloring. First of all, they include a cascade of any length. Here, light highlights on the strands always look especially impressive.
No less attractive for women of age and square. Caring for it, and maintaining the desired length and style, is not difficult at all.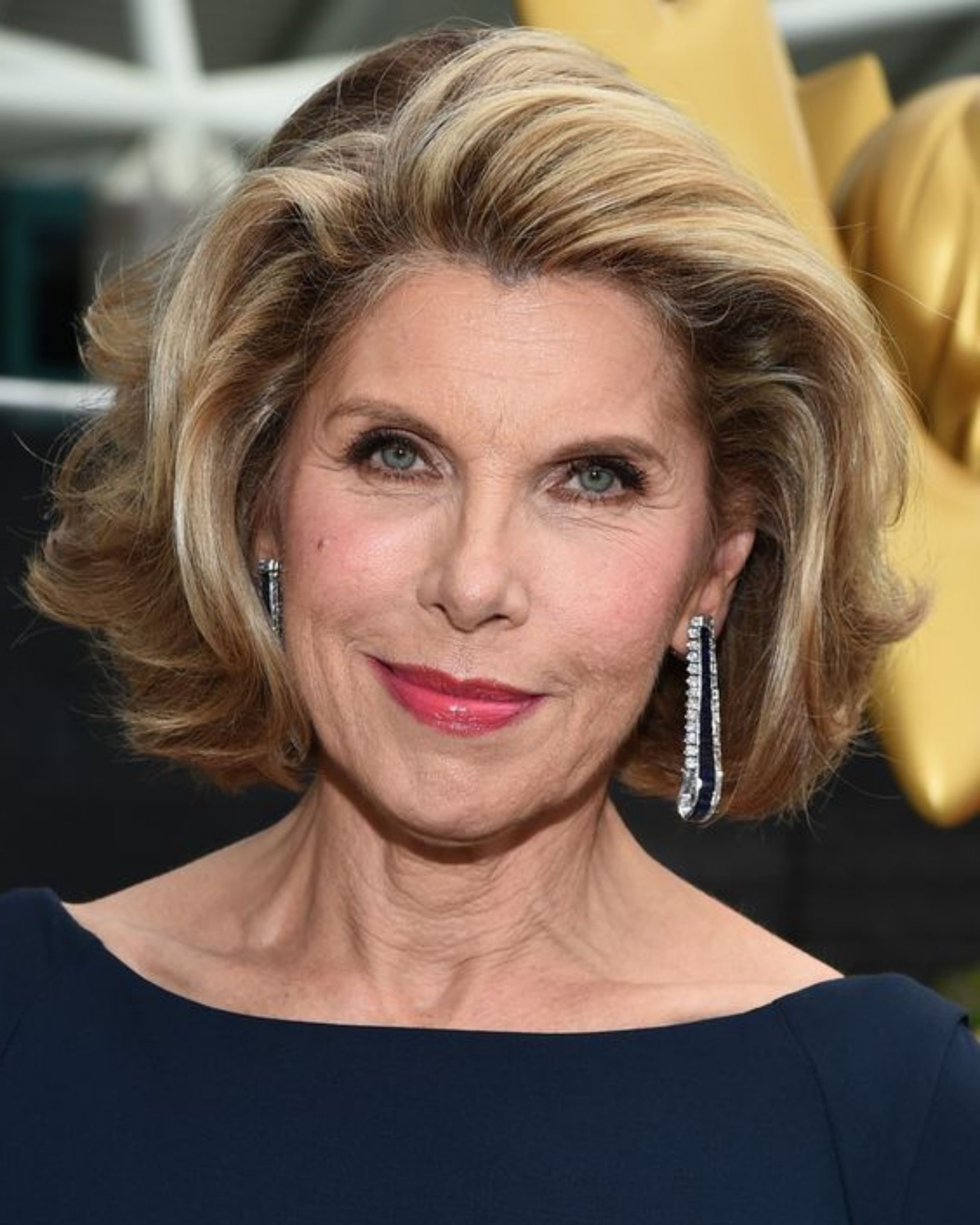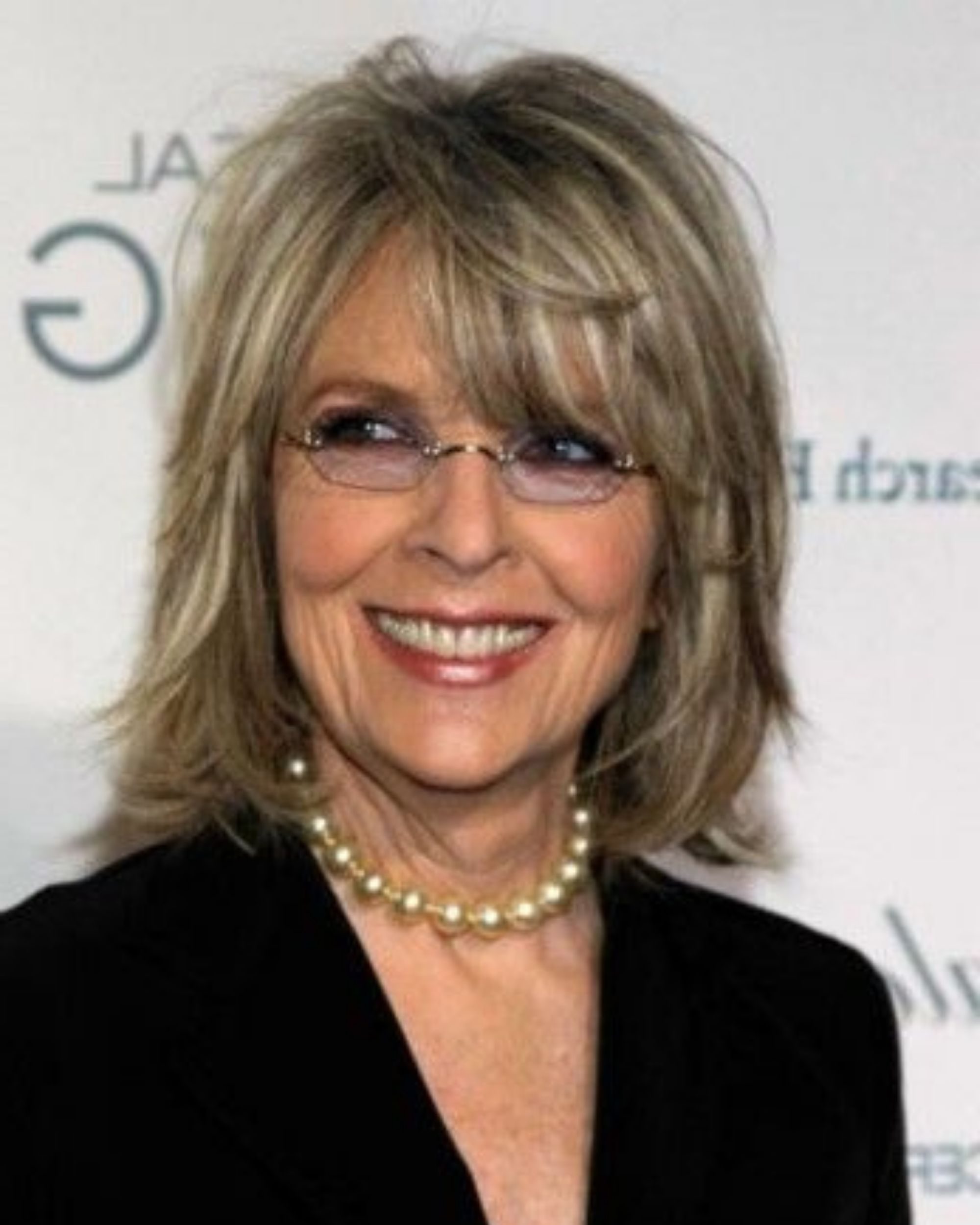 Styling options
Women's hairstyles for ladies in the age category over 60 years old can also be boring, spectacular, and elegant. But most importantly, they must be voluminous. You can achieve the desired effect of a modern delicate perm at the roots or the tips. Soft curls will be preferable to tightly curled rings. Among the interesting styling options, the following can also be distinguished.
For owners of a "cascade" haircut, there are many spectacular hairstyles, here you can use curled curls or laconic strands elongated with an iron.
With a long bang, the side strands can be fastened at the back of the head with a beautiful hairpin, and a short one can be laid voluminously on the surface of the forehead, hiding age-related changes.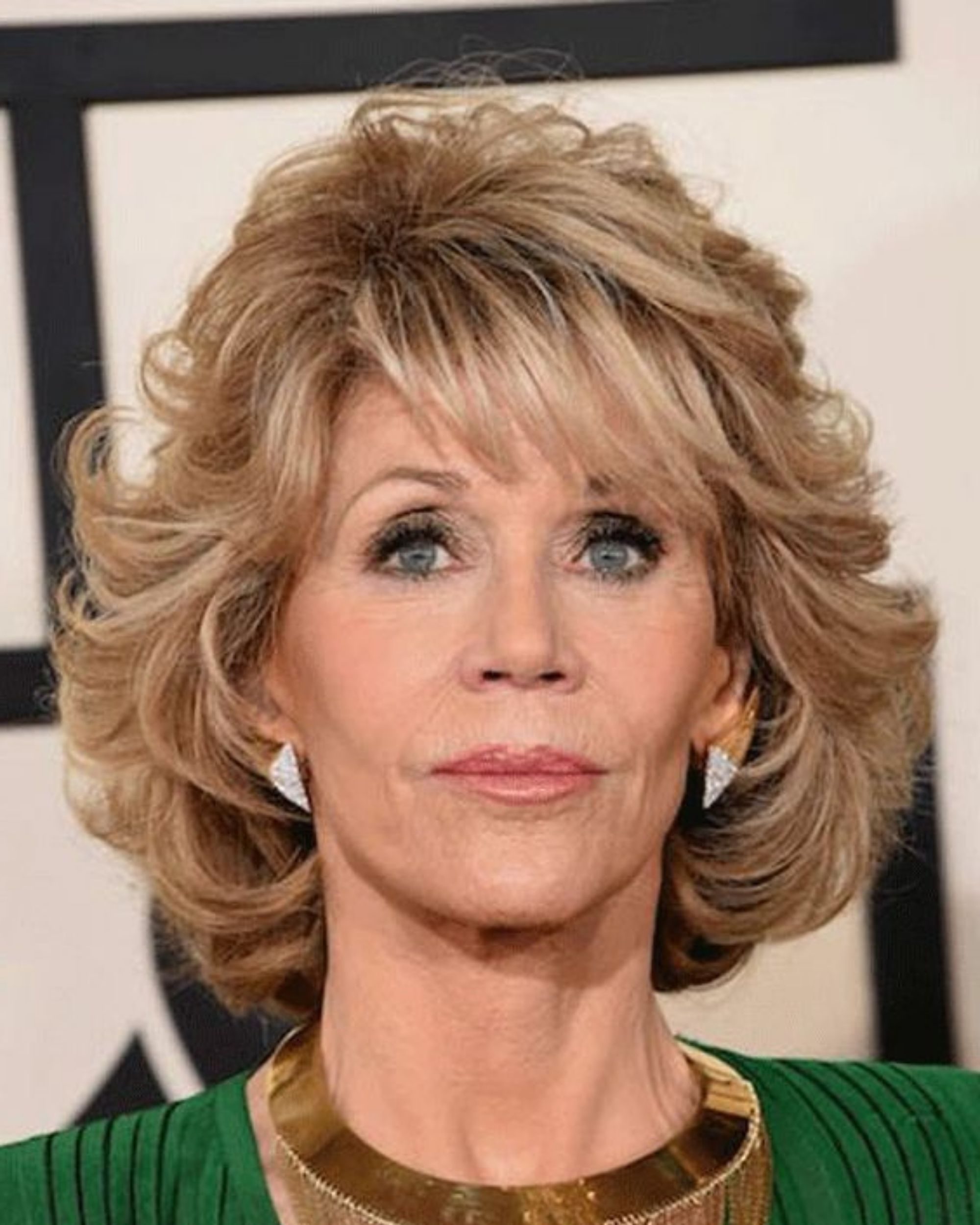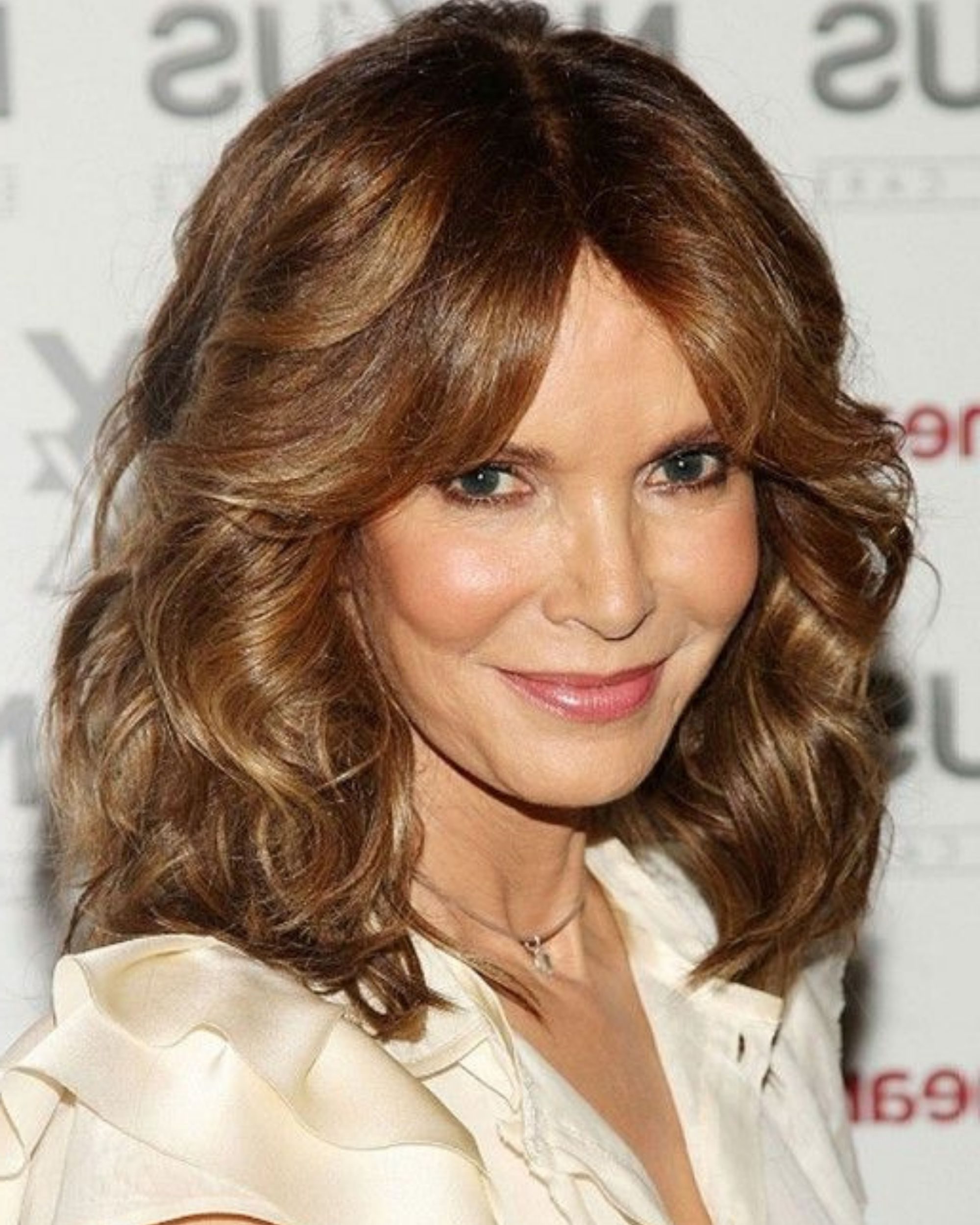 The pixie hairstyle managed to conquer mature women with its unusualness and mischief. She was in vogue in the seventies of the last century, and in the modern interpretation, such styling received shaved whiskey and voluminous bangs with an offset to the forehead. In the case of the image of a mature woman, the styling may have a softer performance, but the ears will remain open, and the strands on the top and back of the head can be fluffed up or left free, curling them into curls.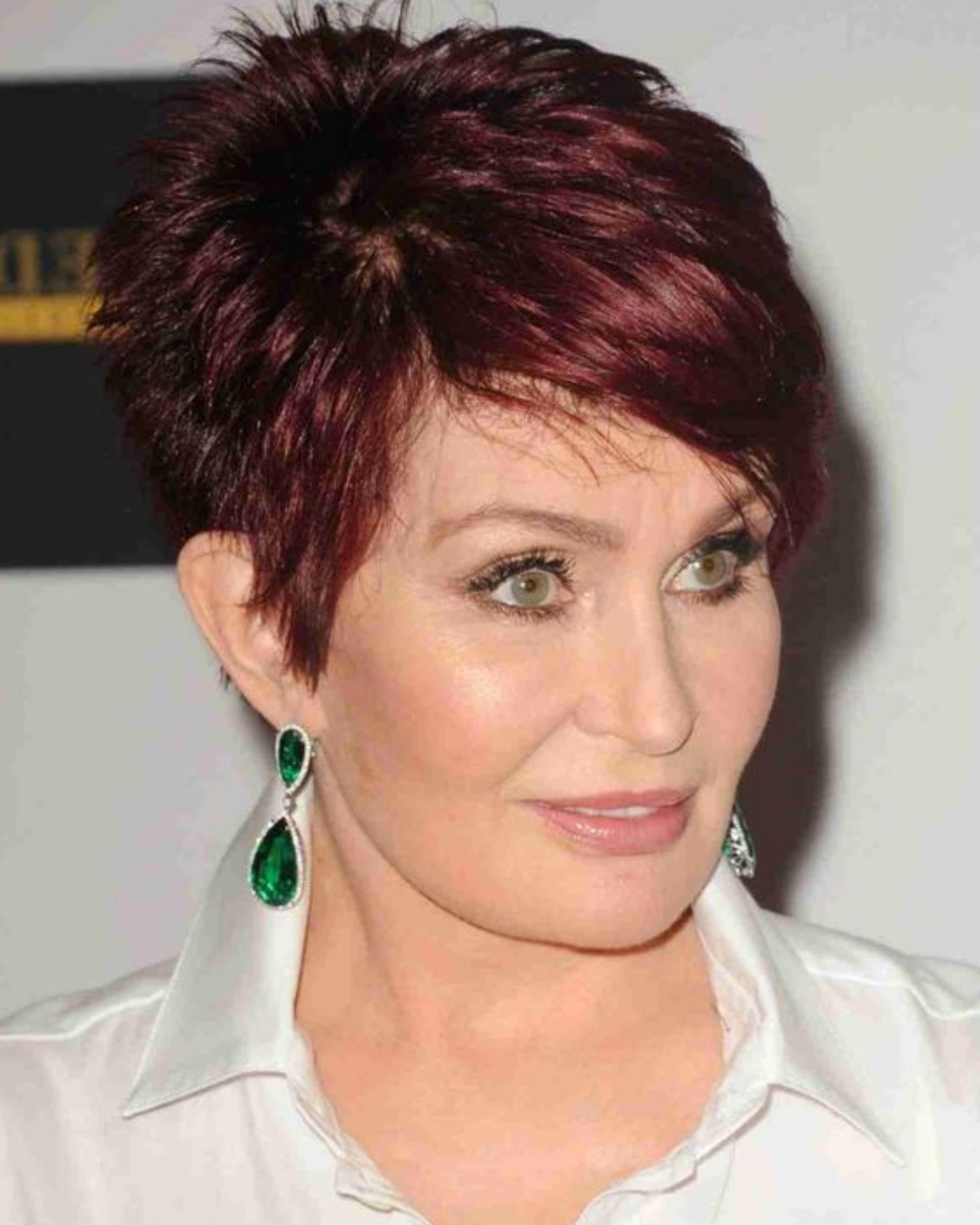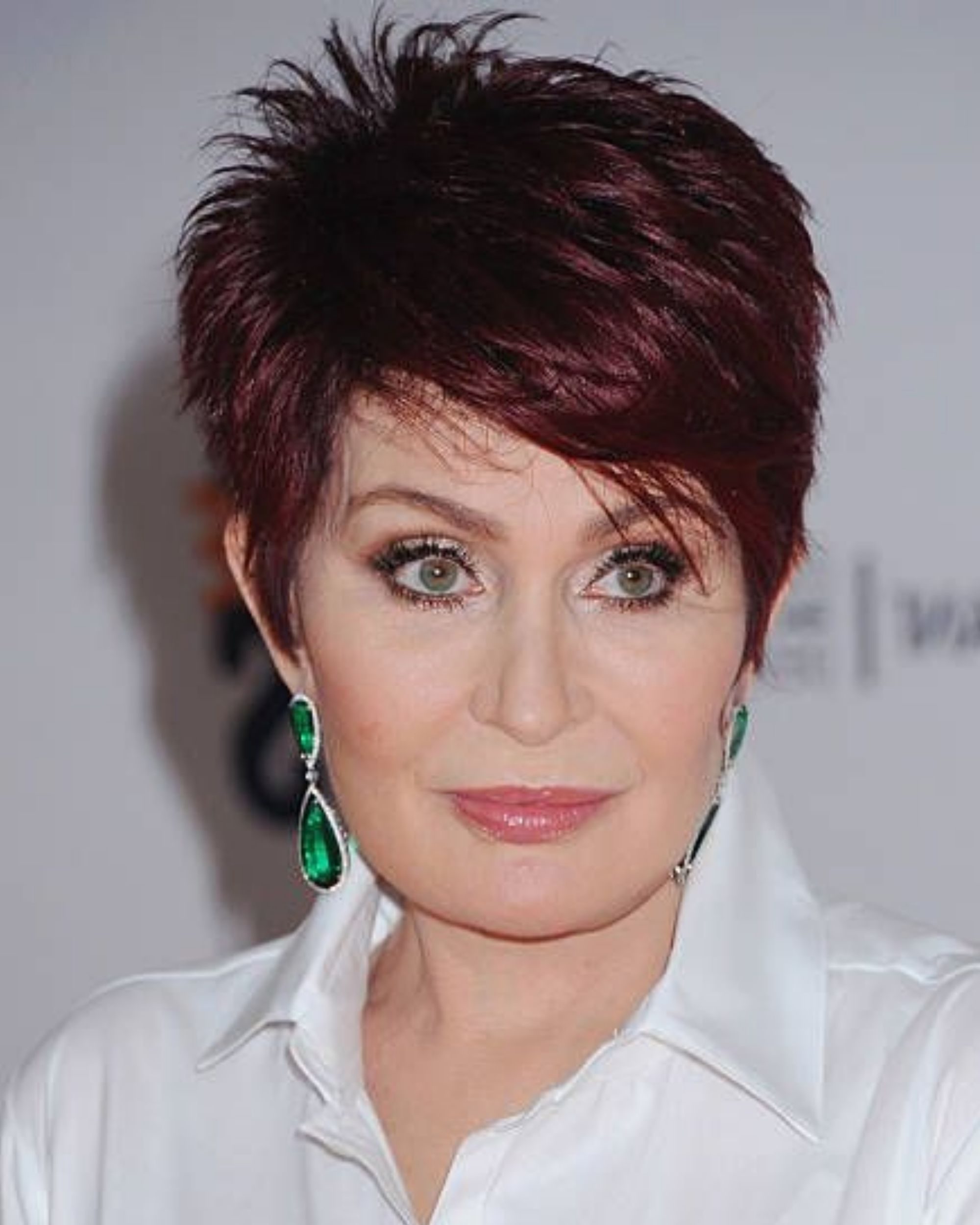 Haircut garcon is very popular with mature women due to its ease of care and versatility. She decorates the images of mature ladies and adds elegance and chic to them. You can beat the style of a woman-boy by lifting short hair with styling products or smoothing it by stretching the ends. Variants with arched bangs and a clear graphic silhouette are especially good for slender and spectacular ladies.
There are many options for hairstyles on a square – from the classic solution with strict geometry to versions with curls and accessories. The use of bright scarves tied around the head in the manner of a headband looks spectacular in this case. In the absence of bangs, you can take the hair back, fix it with a beautiful wave above the forehead, or add volume and dynamism to the image by shifting the bulk of the hair to one side.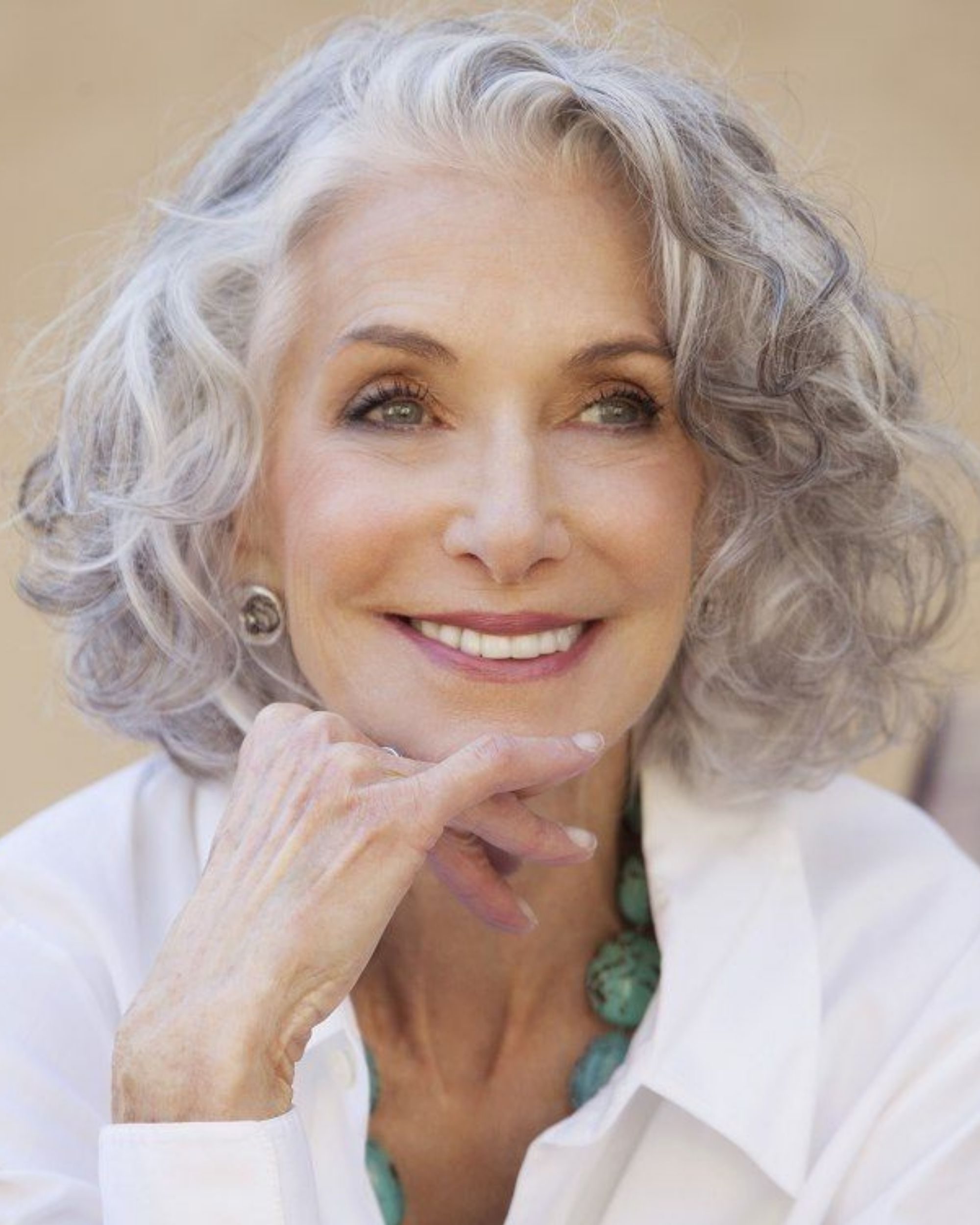 The bob haircut does not give up its position and breaks popularity records every year. Among its obvious advantages – are ease and simplicity of execution. You can lay the bean on a straight or side parting, add volume due to waves and curls, or braid a long oblique bang. Any of these styling options will make you feel more confident, fashionable, and bright even for women over the age of 60 and a brunette, a blonde, and a gray-haired woman.