Short hairstyles for black women are not only impressive but versatile too! With our beautiful gallery of inspirational images you'll be shouting "Short hair, don't care" at every street corner.
And did you know that short hairstyles also have a lot of advantages? Not only will they keep you cool during those warmer months but shorter hair can save you a lot of time during your morning routine.
Apart from that, short hair is an excellent way of expressing your personal style and attitude. However, some people believe that short hairstyles have limited variety and freedom. This is certainly not the case! If you're reading this and you currently have short hair (or are considering it), there are still a ton of ways to style it.
With this article, we hope to inspire you with beautiful short hairstyles, the best products to use, and essential tips to keep your short hair healthy!
Short Hairstyles for Black Women
Short hairstyles are not only meant for the summertime. You can rock a pixie cut or bob during any season. If you're planning on a well-deserved hair makeover then these short hairstyles for black women are the perfect motivation for you!
If you are feeling bored with your long hair, then switch it up with a trendy short hairstyle that we promise will make you stand out. Keep scrolling to view our collection of inspirational short hairstyles for black women.
1. Short Wavy Pixie Hairstyles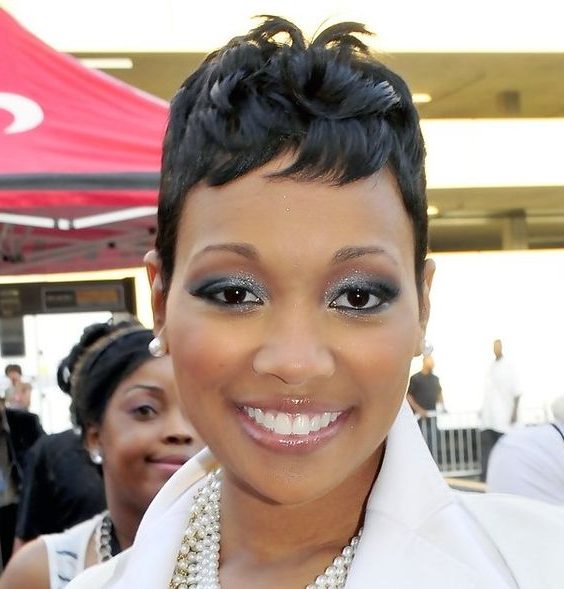 A pixie cut hairstyle is very common among black women. It gives you a bold but healthy look that is easy to maintain and can boost your personality. Complete the look by wearing smokey-eyed makeup which will also complement your short hair.
2. Side-Swept Short Hairstyles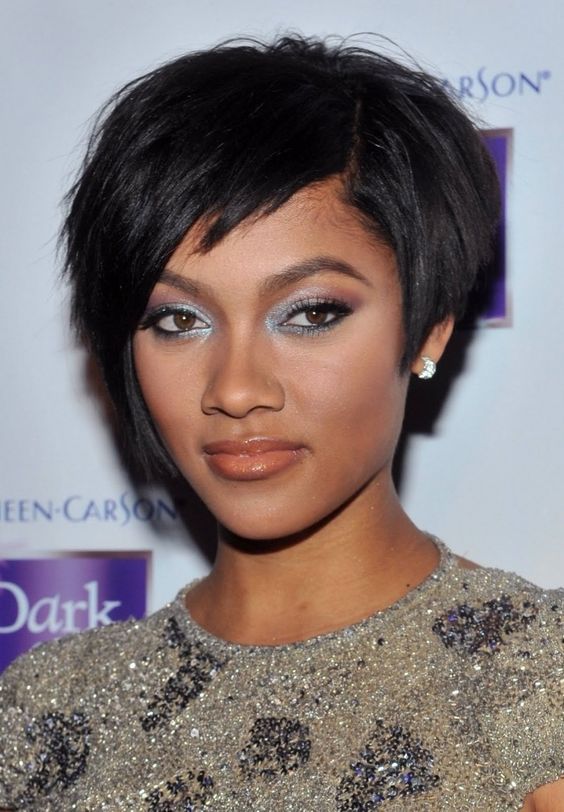 This short hairstyle is quite popular among black women, with its tapered edges and bangs that give you a sexy, chic look. Start experimenting with new short hairstyles to determine just what style and hairdo you feel comfortable in and what suits you the best.
3. Short Afro with Twist Braids Hairstyles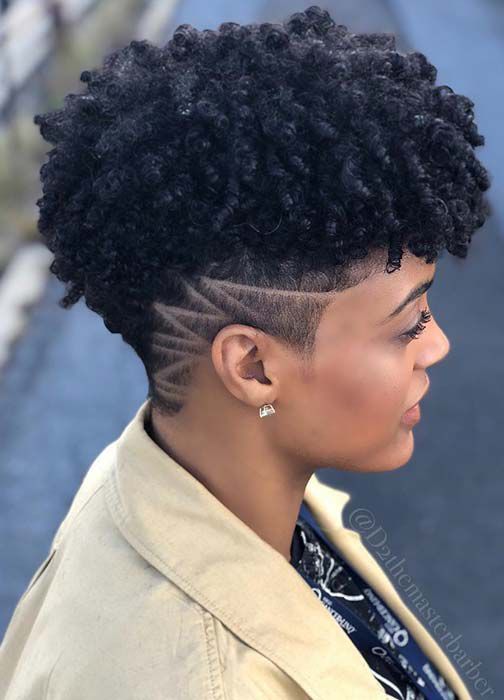 This short hairstyle for black women is a sensual and feminine look that will make heads turn! Embrace your natural curls with afro twist braids that will not only look amazing but protect your hair from everyday damage.
4. Tiny Afro Hairstyles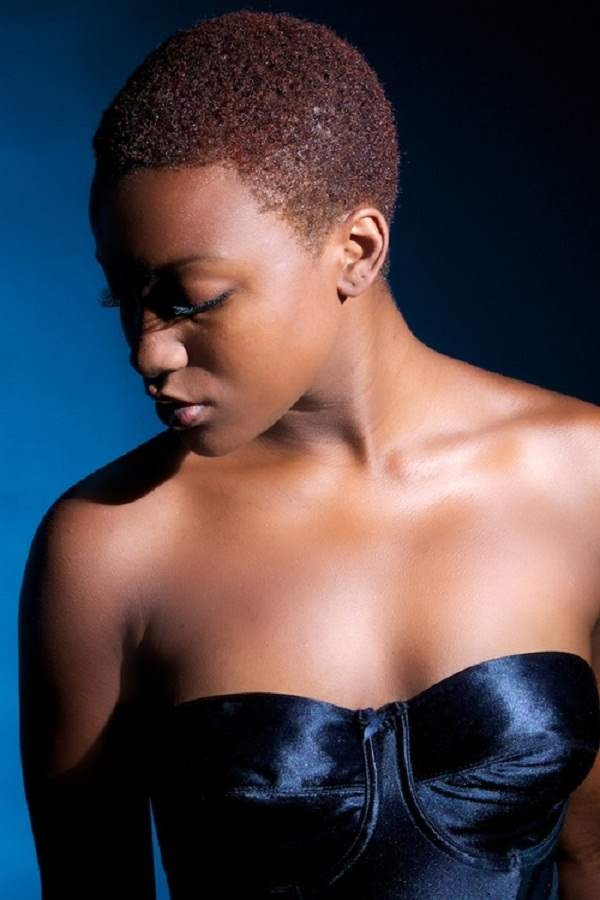 This is a classic and popular short hairstyle for black women. With some bold makeup, this look can make women feel confident and sexy. Tiny afro hairstyles are a fashionable and minimalistic way of embracing your natural look.
5. Smooth and Wavy Short Hairstyles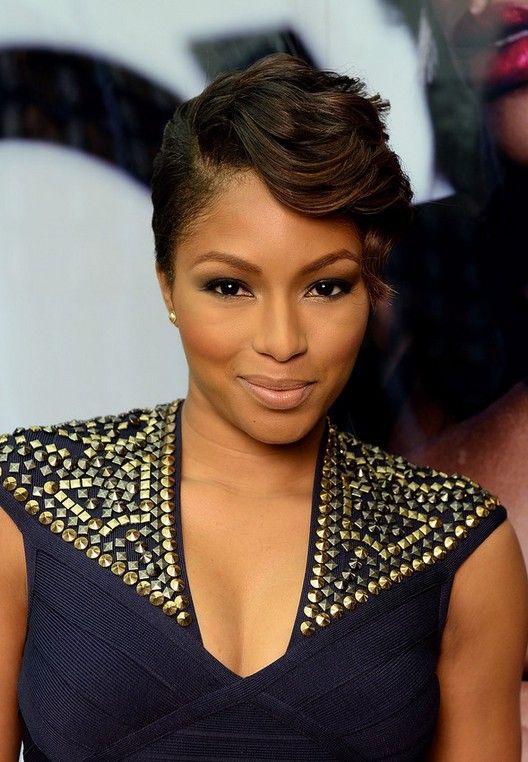 This sexy hairstyle doesn't require much effort to maintain and is one of the most effortless short hairstyles for black women. Add some highlights to give your short hair more vibrance.
6. Copper Tiny Afro Hairstyles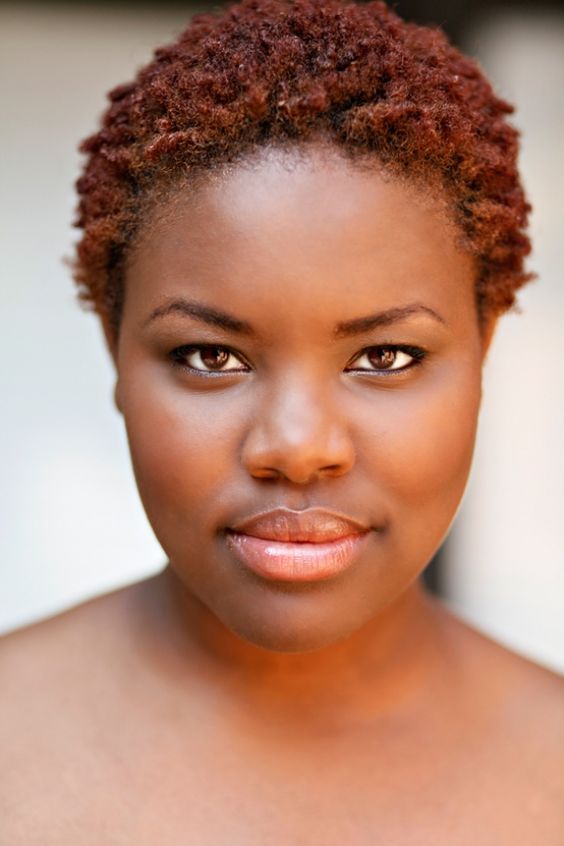 This tiny afro look with a hint of copper is one of our favorite short hairstyles for black women because of its beautiful, effortless look. Express yourself and your natural hair with this easy-to-manage hairstyle.
7. Curly Shoulder-Length Hairstyles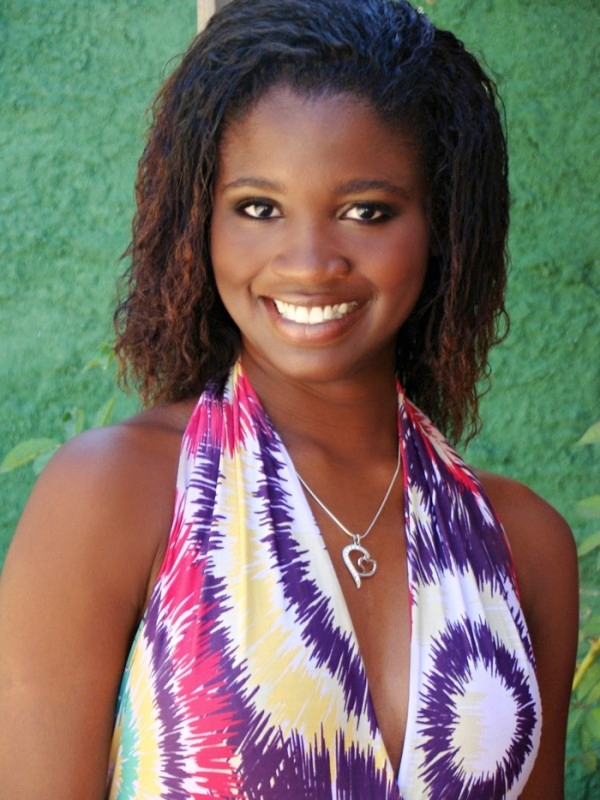 Black women have so much choice when it comes to deciding on a hairstyle. With this curly short shoulder-length hairstyle, you can be ready for both causal or special occasions at any moment.
8. Tightly Cut Hairstyles for Black Women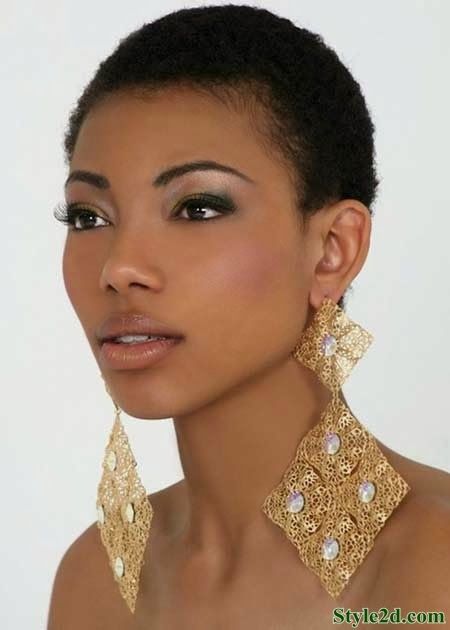 This glamorous yet effortless short black hairstyle can make you look like a queen. Glam this simple style up with some big earrings and get ready to turn some heads!
9. Short Black Pixie Cut with High Bangs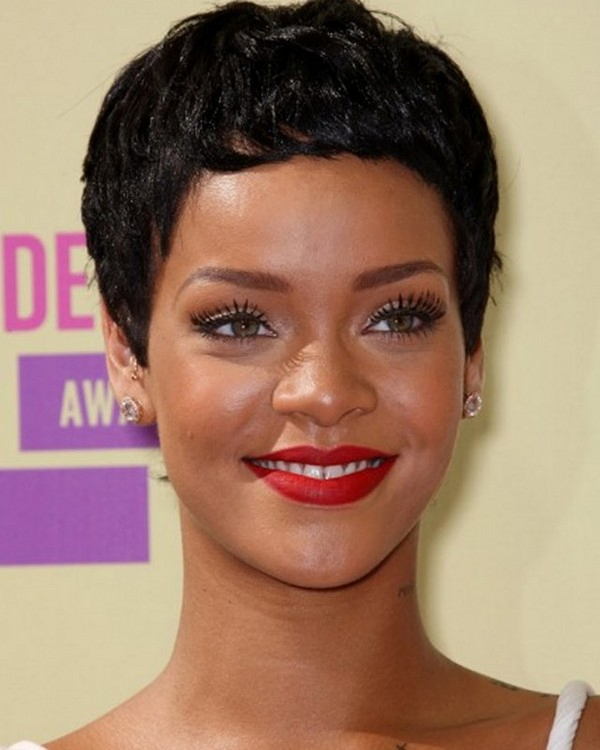 Some black women may be nervous to experiment with short hairstyles. But how can you be sure unless you give it a try? We highly recommend this short black pixie hair cut with high bangs. But don't just take our word for it, Rihanna seems to love it too!
10. Short Black Hairstyles with Curls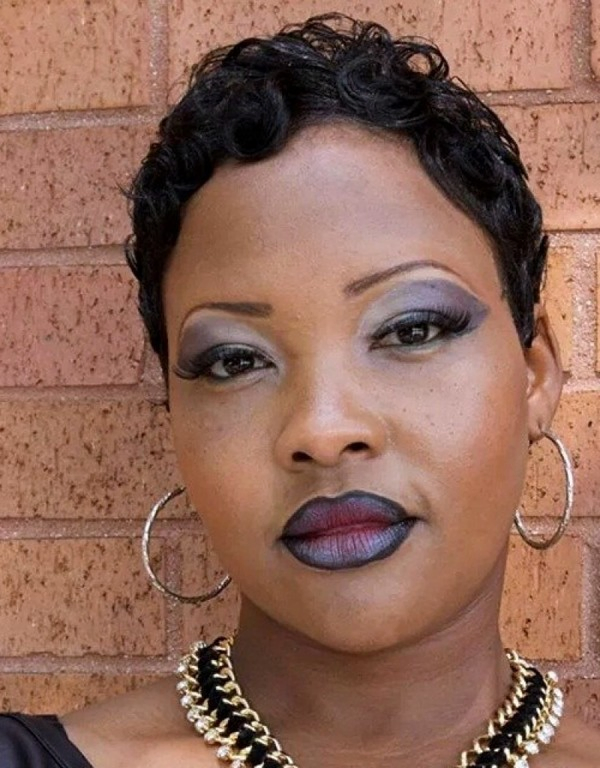 Just because you have short hair, doesn't mean you can't do anything with it. Experiment with some curls to give more personality to your short and sexy hairstyle.
11. Short Black Bob with Loose Curls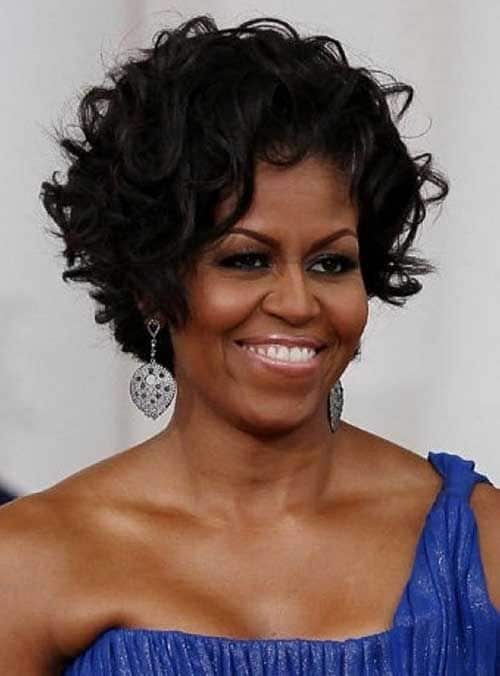 This contemporary short hairstyle is perfect for both casual days out and nights on the town. The loose curls add ten times more volume and class to your already chic look.
12. Short Pixie Cut with Blonde Side-Swept Bangs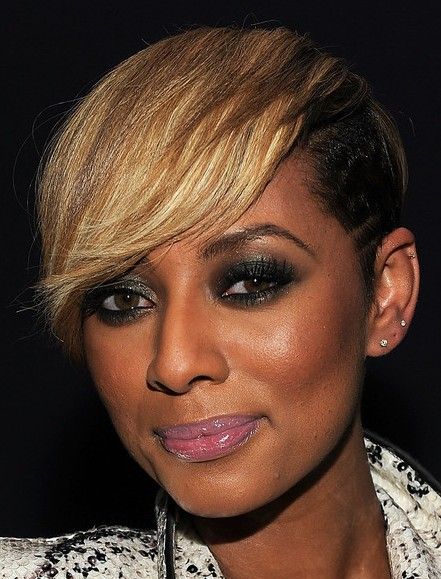 This cute short pixie hairstyle can really emphasize your beautiful facial features. You can also change up your hair color depending on your personal taste and add some long wavy bangs to accentuate your look.
13. Short Bob Hairstyles with Long Side-Swept Bangs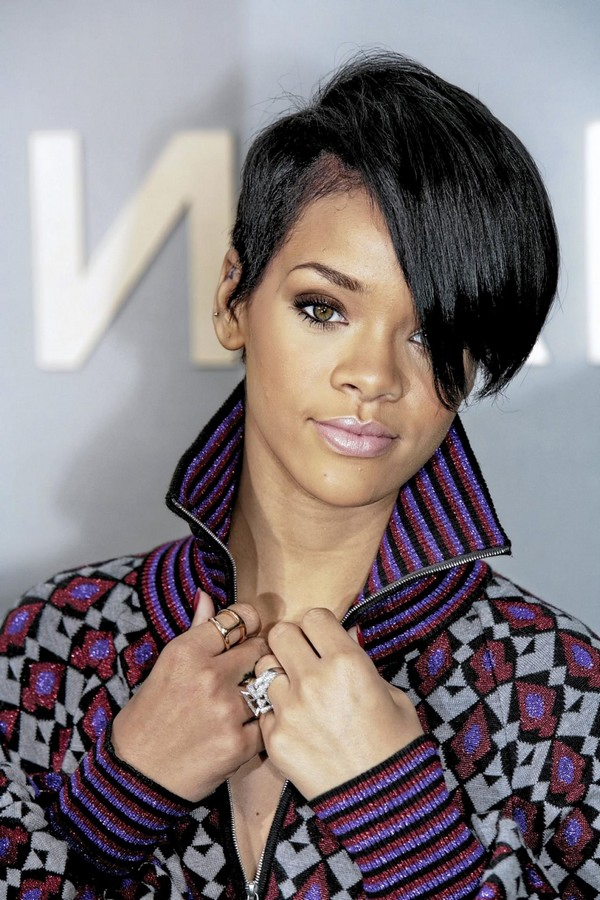 This short hairstyle is more manageable for women with straight hair. However, if your natural hair is curly, you can use a hair straightener to straighten out those long bangs and comb your hair over for a side-swept look.
14. Elegant Pixie Cut Hairstyles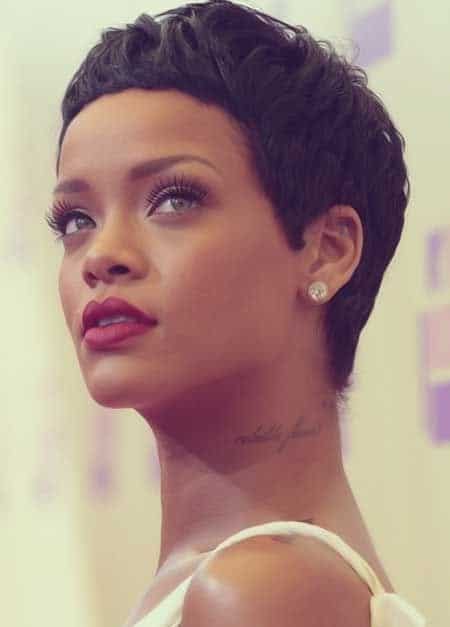 We're big fans of Rihanna's short pixie hairstyle. If you want to keep your morning routine to a minimum then just copy this stylish, effortless look. To give this simplistic hairdo more oomph, add some trendy eyeliner styles to make your eyes pop.
15. Short Curly Bob Hairstyles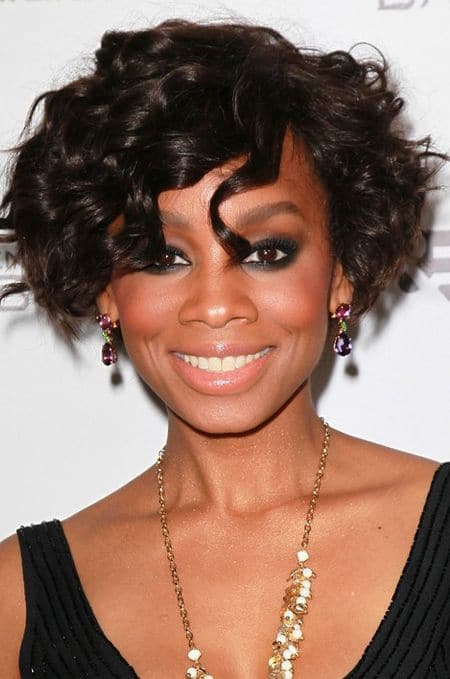 Actress and singer, Anika Noni Rose certainly knows how to rock a trendy curly bob hairstyle. This short hairstyle is a perfect look for those who have a fancy event coming up.
16. Short Blonde Hairstyles for Black Women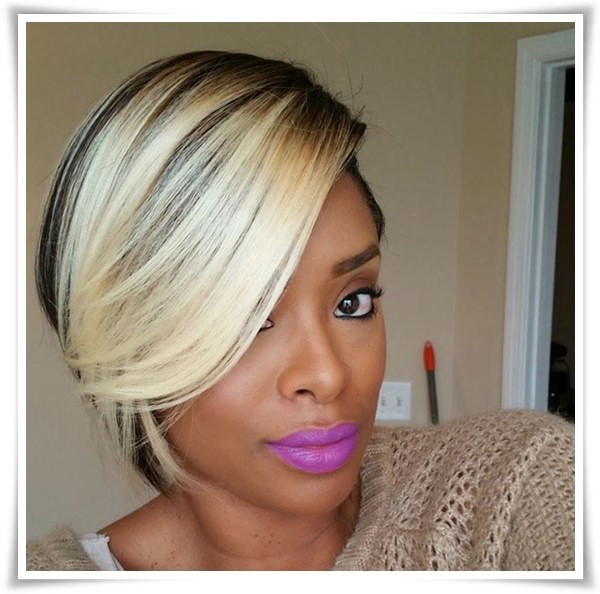 Add some character to your look by incorporating some blonde highlights to your side-swept bangs. You can also complement your short hairstyle with some eye-catching makeup.
17. Wavy Blonde Pixie Hairstyles
A short, wavy pixie cut with closely chopped sides can really elongate your face making it perfect for women with round face shapes. If you're someone who has a more rounded face shape, a short hairstyle can take a few years off you while still oozing sophistication and maturity.
18. Short Bob Hairstyles with Highlighted Strands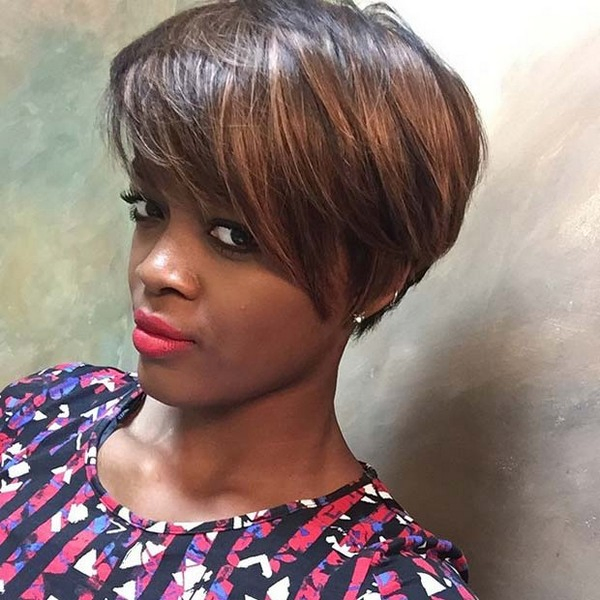 To look elegant and feminine, choose the best hair color in order to highlight a fabulous short haircut.
19. Short Mohawk Hairstyles with Twist Braids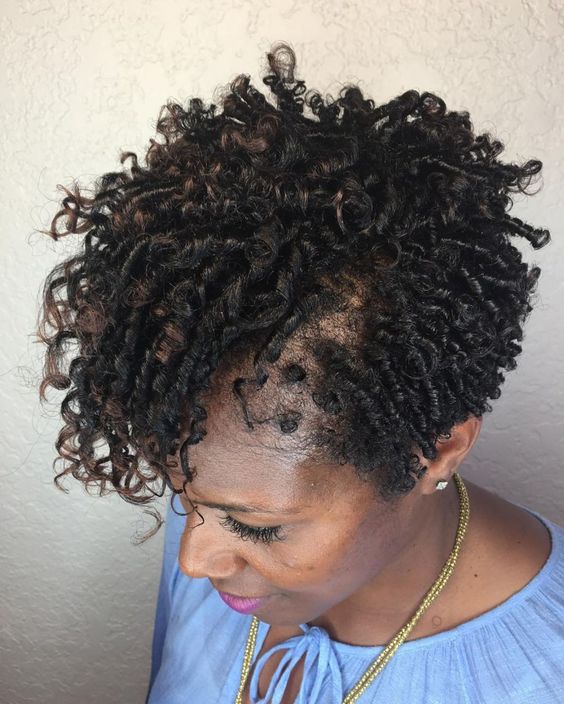 Embrace your short and naturally curly hair by keeping the sides a shorter length and making the top voluminous to create a mohawk look. Play around with some twist braids to enhance your look even more.
20. Curly Pixie Haircut with Shaved Sides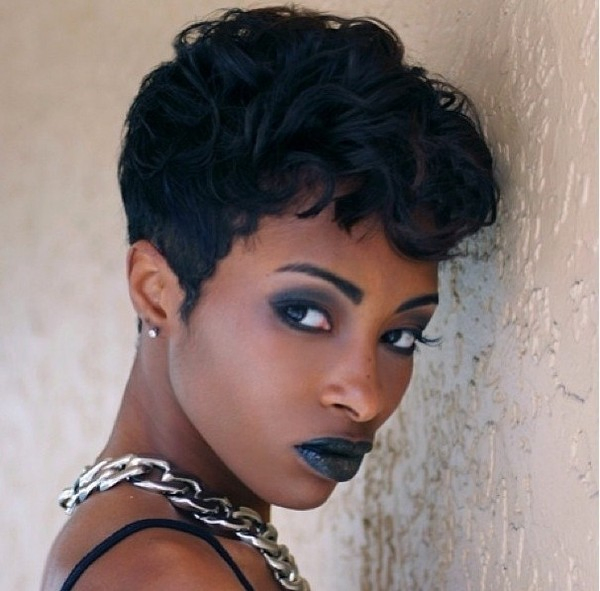 A pixie cut is a choppy short hairstyle that is easy to create and manage. Add some curls on top and shave the sides to make your look stand out even further.