We hope that hairstyles for boys ten years old will help broaden your horizons. Check out our best options!
How to choose the proper hairstyles for boys 10-11 years old?
The choice of hairstyles for boys of 10 years old, photos of which can be seen in hairdressing catalogs, depends on several factors. Although teenagers consider themselves old enough for men's haircuts, it won't be easy to care for them. That is why the option you proposed should be beautiful and as comfortable as possible.
Hair type
Choosing hairstyles with layering, asymmetry, and torn strands for soft and thin strands is advised. In this case, it is better to abandon the length and preference of a short sports model. But stiff hair provides much more opportunities. With it, you can do both traditional and trendy haircuts.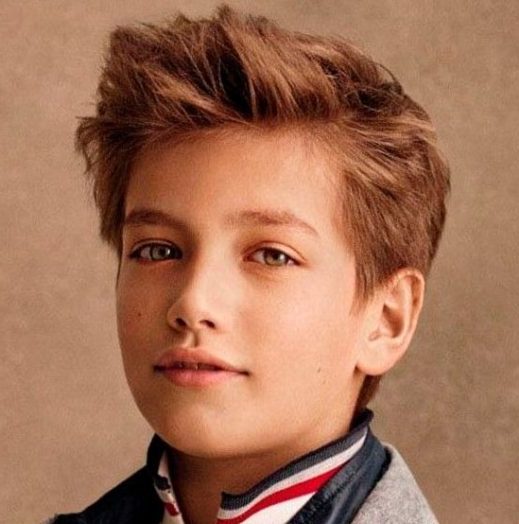 Shaved areas
If it was challenging to find something exciting and unusual for short hair earlier, the current stylists have found the perfect solution. They offer to shave, or rather, shave all sorts of patterns! As a rule, such drawings are placed on the temples or in the back of the head – it looks beautiful.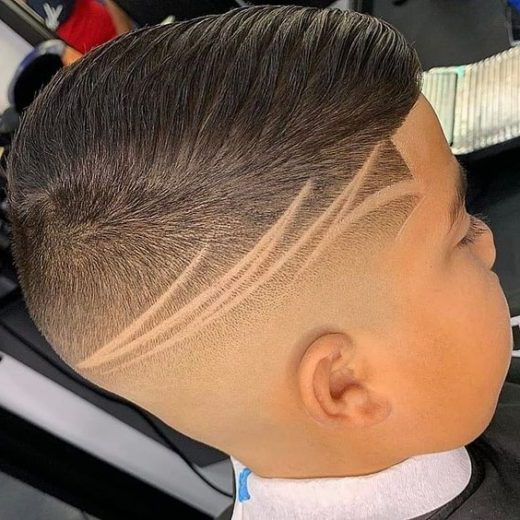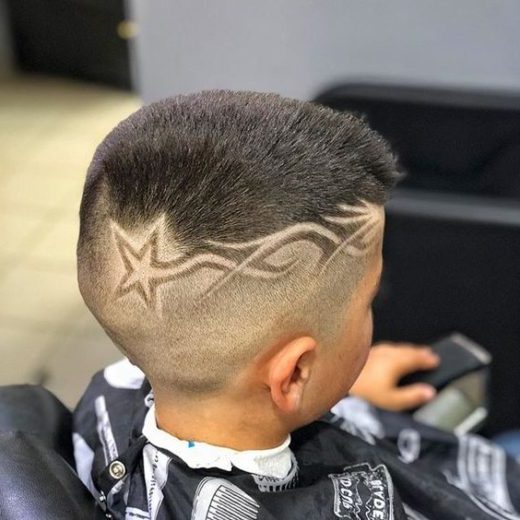 Boxing
A comfortable, practical, and incredibly stylish haircut will be appropriate in the gym and a more formal setting. The main difference between boxing is a short crown zone (3 cm), high edging, and shaved sides. Suitable for all hair except curly.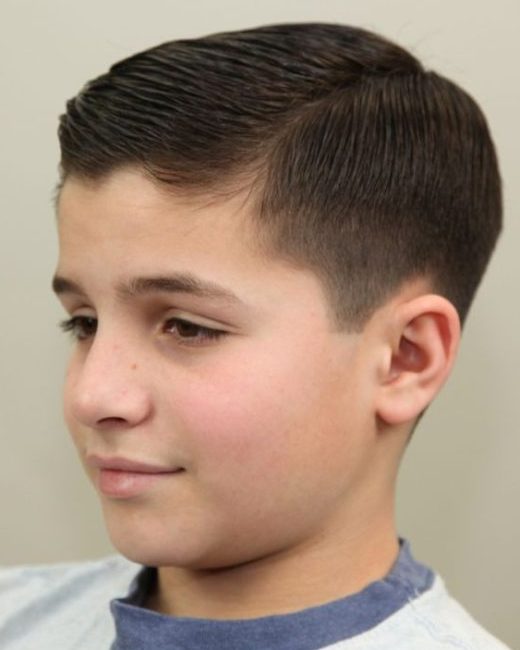 Gavroche
Gavroche or tomboy is distinguished by recklessness and the presence of artistic disorder, as well as short strands on the crown and temples and longer ones in the back of the head. This haircut is suitable for both straight and curly hair. And she is also very fond of young football players and musicians.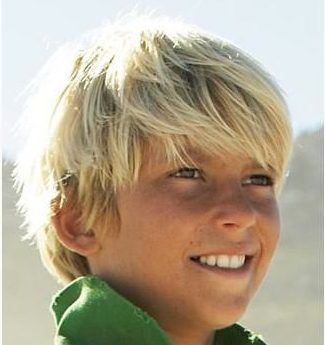 Hedgehog
Thanks to neatness, attractiveness, and ease of execution, the hedgehog has not lost its relevance for several fashion seasons in a row. Moreover, this haircut does not need care – it is enough to wash your hair regularly and cut it promptly. But this is not the whole list of benefits! This year, stylists presented models with a thick "hedgehog" on the crown and elongated bangs to the public. And, of course, she became ultra-popular!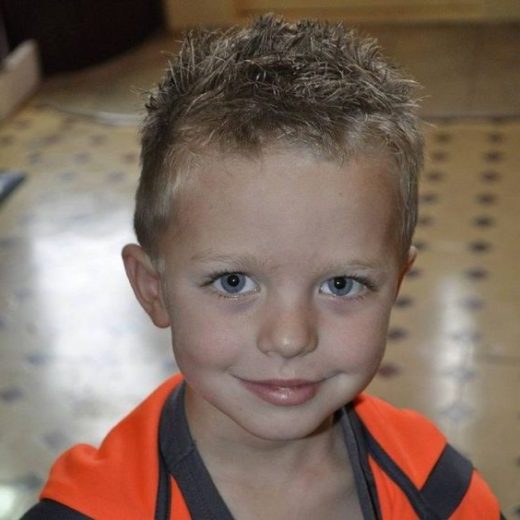 Pot
The pot, so named because of its apparent similarity with the corresponding household item, has also changed. So, today it is increasingly being cut using multi-level technology. True, this option is suitable only for boys with obedient hair. Otherwise, the hairstyle will look untidy and even funny. And one more thing – the pot should be in harmony with the oval of the face, the shape of the head, and the style of the young fashionista.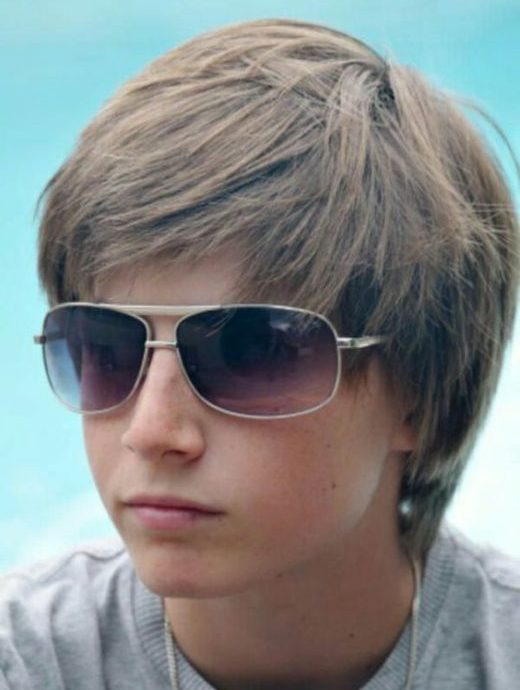 Male caret
This haircut, considered universal, does not put forward any requirements for hair type. In addition, it involves several styling options at once – it all depends on the mood and situation. It should also be noted that the male caret is not complete without styling products and requires special care.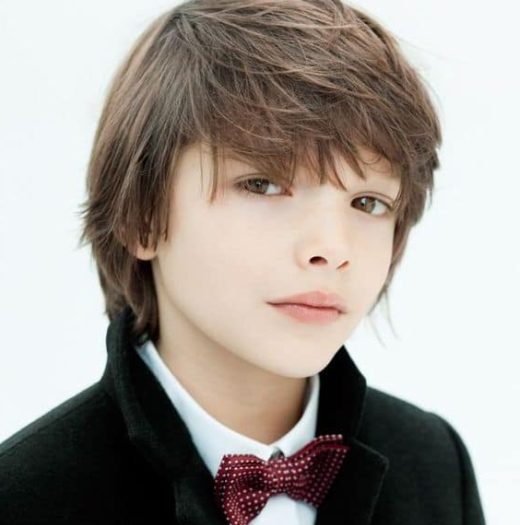 Shaggy
Photos of a fashionable hairstyle for boys of 10 years old, whose name means "shaggy," speak for themselves. This voluminous and deliberately careless option looks great not only on curly but also on straight hair. And most importantly, it practically does not need to be looked after. Perhaps that is why shaggy is so appreciated by always busy parents.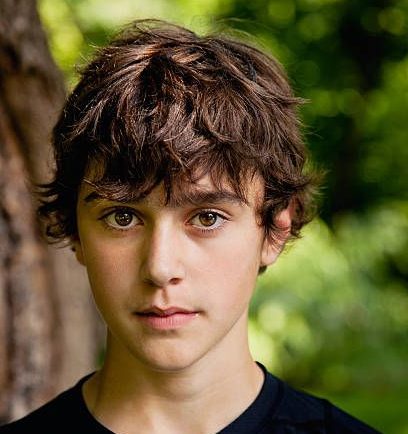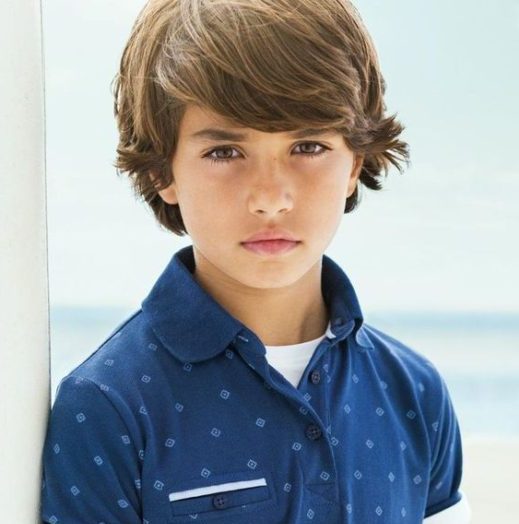 Caesar
A distinctive feature of this unusual, stylish, and neat haircut is a short straight bang. By tradition, it is combed on the forehead, but the strands can also be laid to one side if desired. Caesar looks good on boys with oval and elongated faces. But for chubby guys, it does not fit at all.