Burgundy is a super stylish color that never goes out of style. This is a rich and bold shade that is loved by many, including celebrities! We've rounded up the best burgundy hair colors! Find yours!
The hair starts from the roots with black tones and then gradually blends into a beautiful, rich burgundy shade. This is a super stylish look that will suit everyone and all seasons, especially in autumn and winter.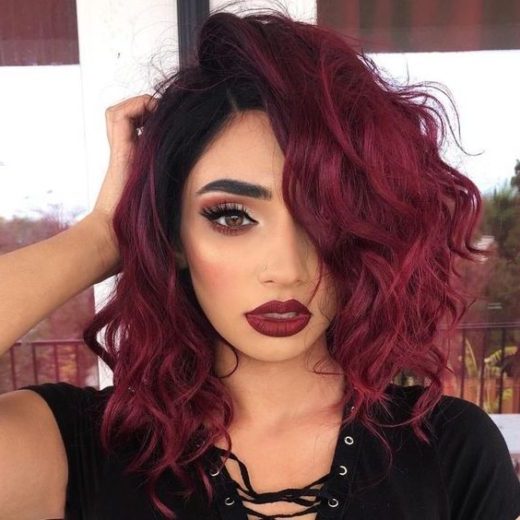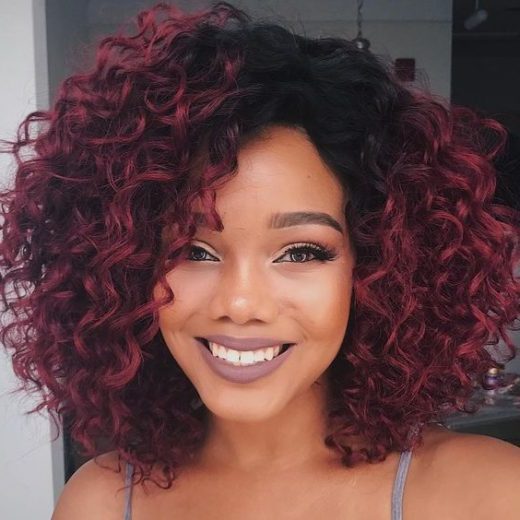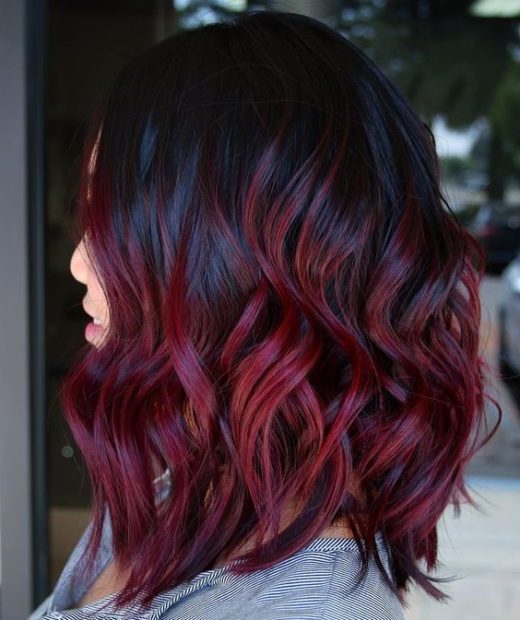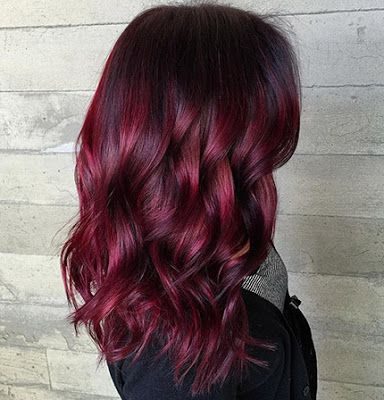 Beautiful burgundy waves
Get your eyes on this next idea. Here we have long, beautiful waves in a stunning maroon shade. The color is simply amazing and will completely transform your hair. It will look extraordinarily beautiful on hair of different lengths!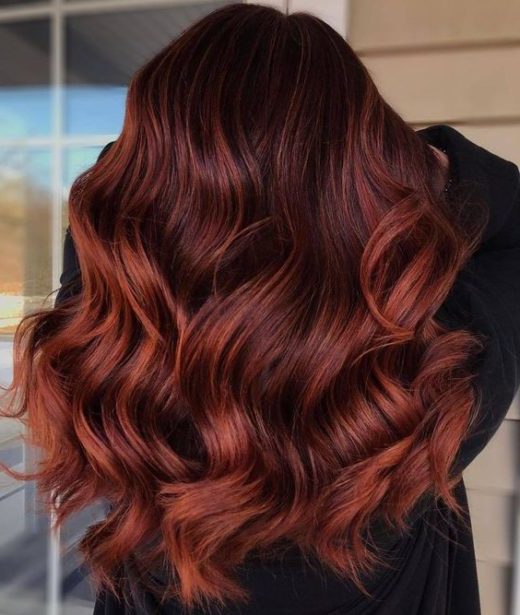 Burgundy shades on short hair
Looking for a trendy color? Then this hair idea is for you. This hairstyle is an angled bob, with a combination of black and burgundy. This is a very cool design that is perfect for women who want to drastically change their hair and revitalize it.
Maroon braid
The next idea we have to show you is maroon. The hair is a deep burgundy with deep purple tones, and it is transformed into a gorgeous braid. This shade of burgundy will look great with any hairstyle. Try this braid!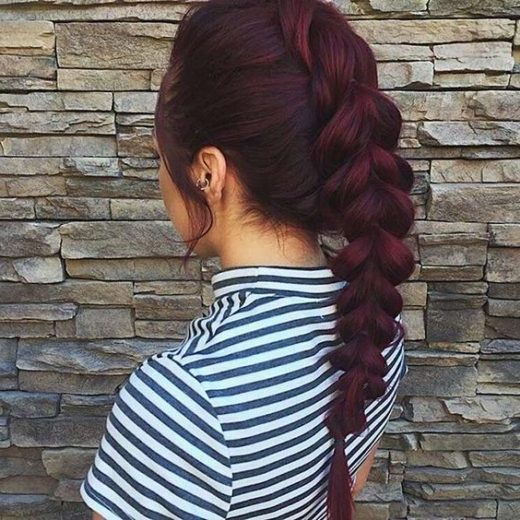 Black burgundy hair
Our next idea is another beautiful, burgundy blend. The hair is black at the roots and then gradually turns into a gorgeous burgundy shade. Looks fashionable and glamorous for any season and occasion.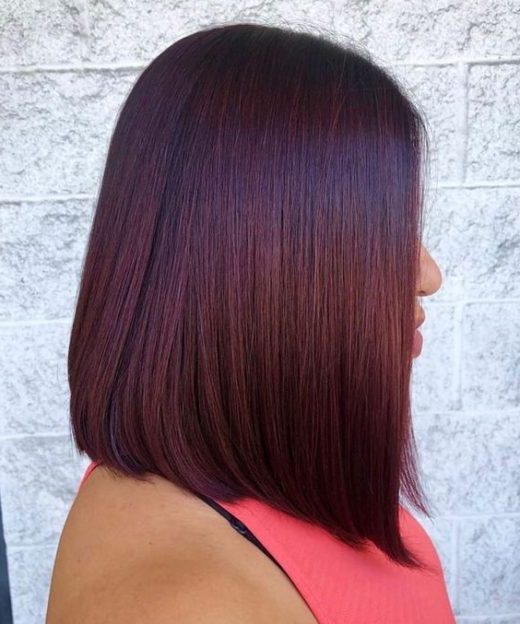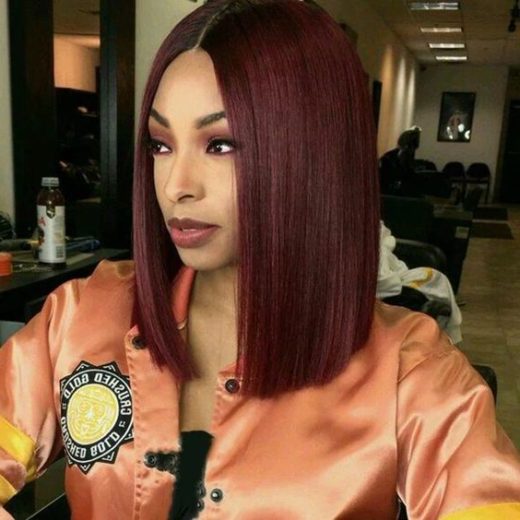 Red tone burgundy
Red is a special color that goes well with burgundy. Here is an excellent example of this. The hair starts with a dark red and then blends into a burgundy shade. This is a bold hair idea that will make you stand out from the crowd. Do we like it, and you?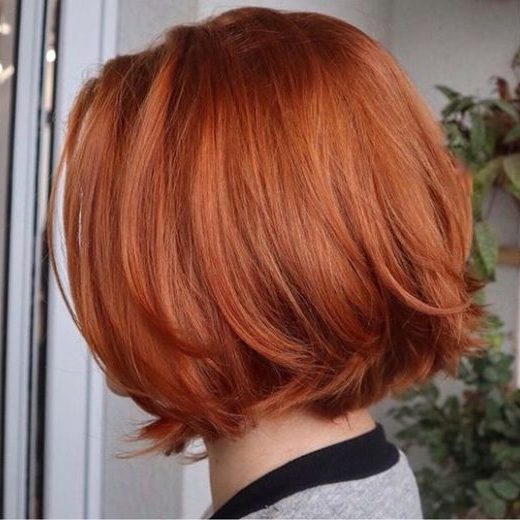 Long wavy bob
Love bob hairstyles? Then you need to pay attention to the following idea! This is a short haircut in a stylish burgundy shade with beautiful waves. This fashion trend will suit everyone.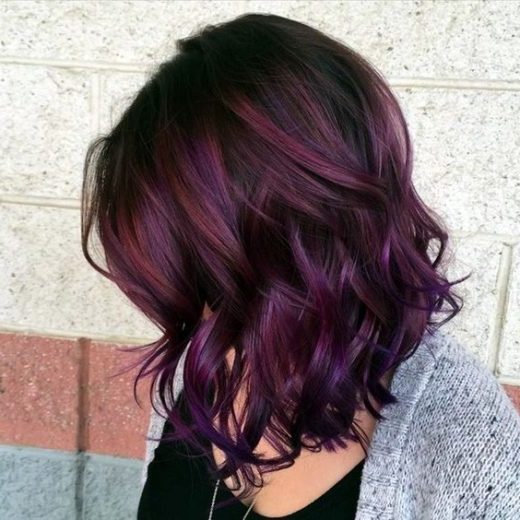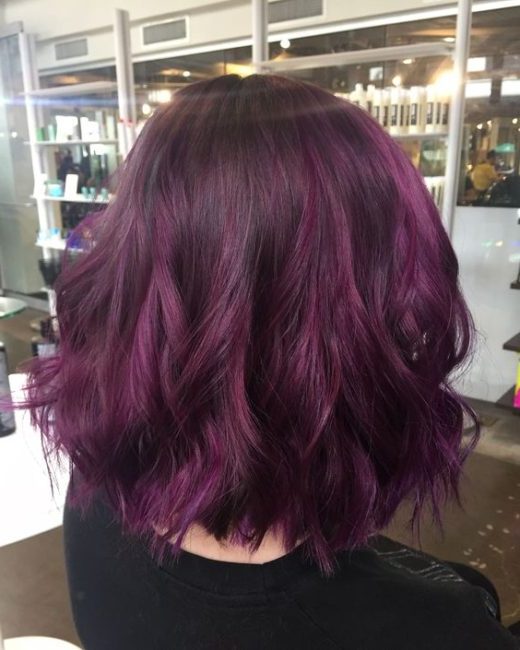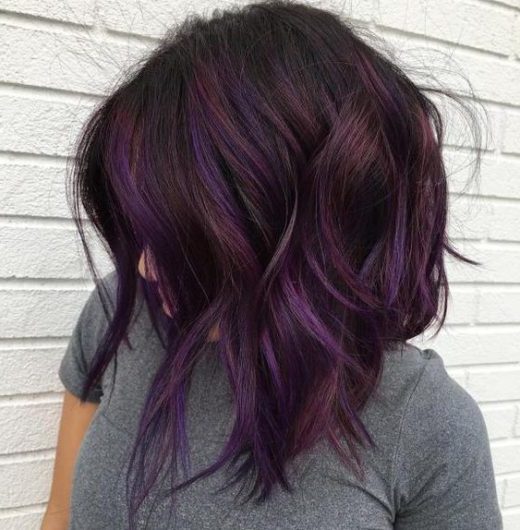 Burgundy waves 
Be bold and choose a burgundy hairstyle like this one. This is a bolder style because it shimmers and shimmers in a rich burgundy shade. This is a very trendy way. Try a similar shade with waves, or try straight hair for an edgier effect.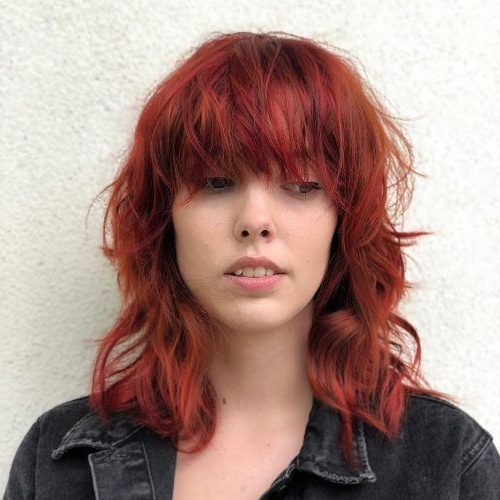 Square
Next, we have another short hairstyle for you to get inspired by the color burgundy. This is a gorgeous chin-length bob. The hairstyle has a beautiful mixture of burgundy and light purple tones. This haircut is perfect for women who want a bold, fun, bright, and stylish look.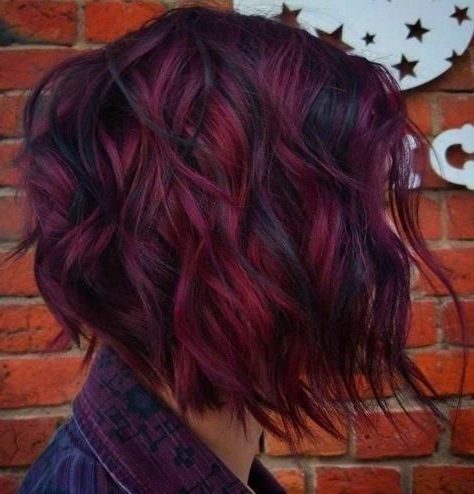 We hope you have found a beautiful burgundy hairstyle to try out for yourself! This style will not leave you alone, believe me!