From early childhood, every girl wants to look attractive and stylish. Little women of fashion can spend hours spinning in front of the mirror, trying on their mother's elegant heeled shoes, adorning themselves with all kinds of bracelets and chains, and also trying to put certain makeup on their baby's face. Such actions are quite natural because girls try in every possible way to imitate their mothers and at the same time learn real female tricks and ways of caring for their hairstyle. What stylish haircut can transform a young lady in the new year? The topic of our article!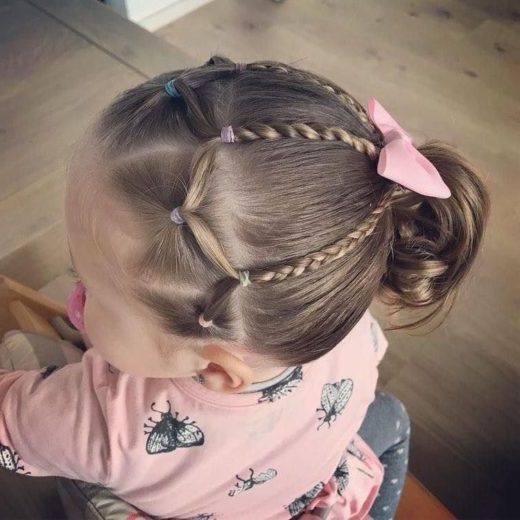 A haircut is considered an integral element in creating a harmonious and beautiful image, which is why special attention should be paid to the hairstyle of a young fashionista.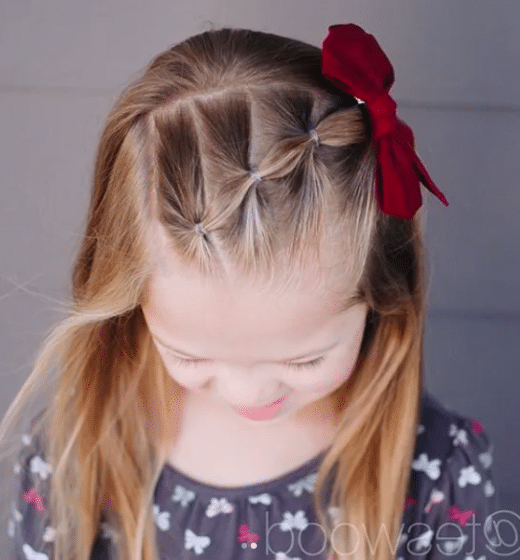 From a young age, girls should get used to being always well-groomed and tidy to feel comfortable and confident regardless of the place and situation. To choose the most suitable hairstyle for a girl, it is necessary to consider stylists' recommendations and current fashion rules.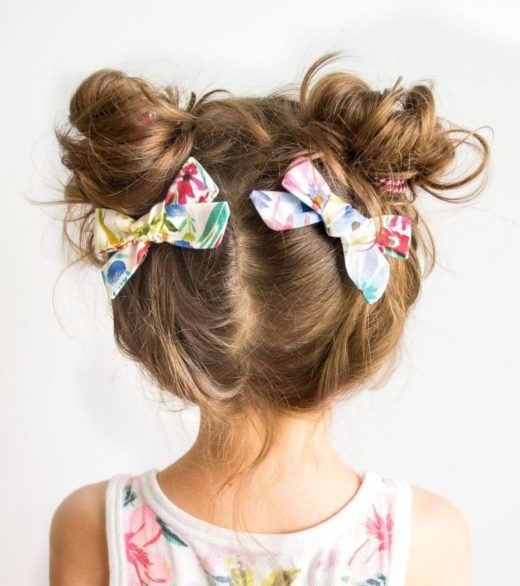 Bob
For many years in a row, it is the square that has taken one of the most honorable places in the category of children's haircuts. This year, stylists admit all sorts of interpretations of haircuts – from everyone's favorite classics to a very unexpected short version when the length of the strands reaches the earlobes.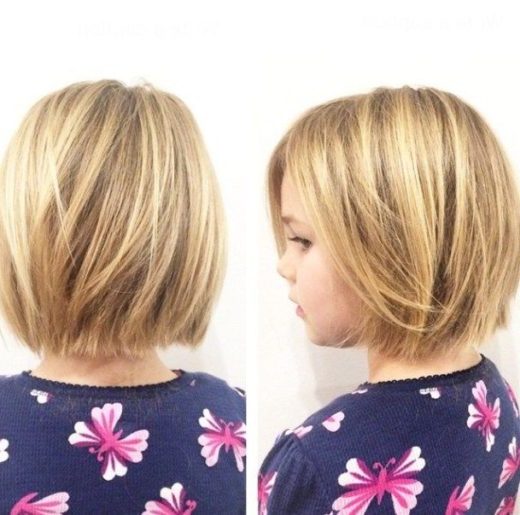 For very young fashionistas, a shortened version of a square on a leg is most often advised, which is very easy to diversify with a beautiful hair clip on a bang or a stylish headband. You can make an elongated version of the bob for older girls when the hair reaches the shoulder line.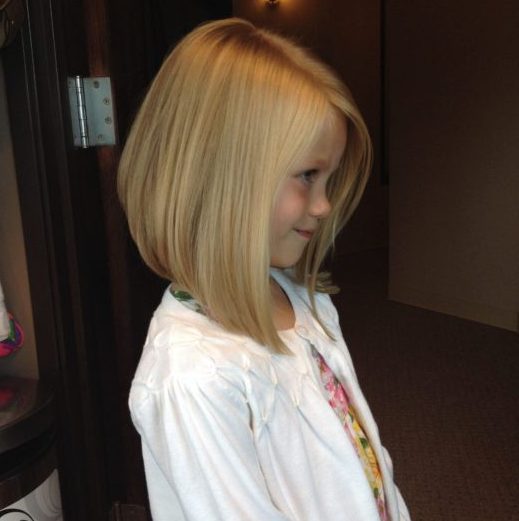 If the girl has only the ends of her hair curly, then you can choose an oblique bang laid to one side. When choosing a bang, the most important thing is to remember that it should not block the view and get into the eyes; otherwise, instead of a beautiful hairstyle, you will get serious health problems.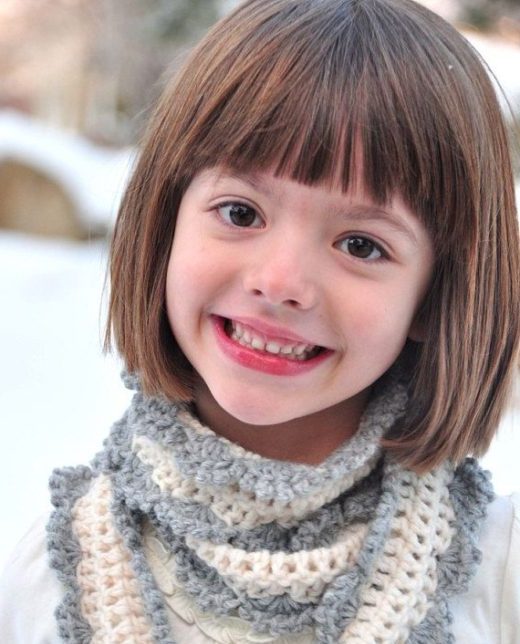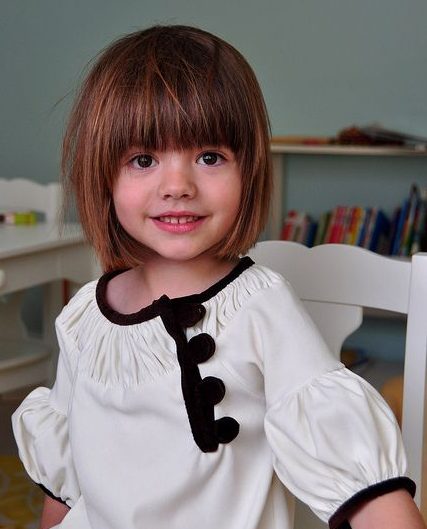 Haircut with Bangs
The choice of bangs must be approached most responsibly since it is this part of the haircut that can correct the shape of the face and emphasize the image of the young princess.
For the final choice to meet all the wishes of not only the mother but also the girl, one should be guided by the following recommendations of stylists:
If the child has a square face, then it is best to opt for oblique bangs;
For owners of curly hair, it is better to refuse bangs altogether;
Never choose a long bang for a child;
Chubby girls are best suited with short, graduated bangs;
For owners of oval and triangular faces, stylists recommend the classic arched bangs.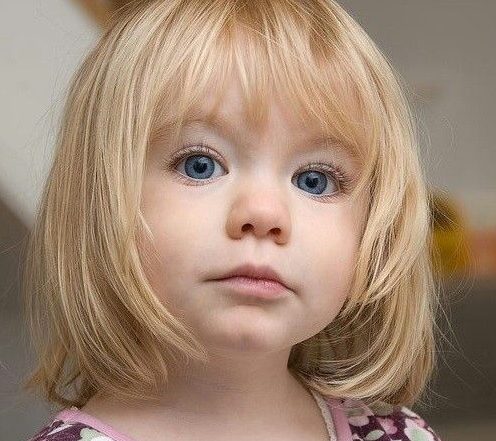 Recently, children's haircuts have begun to occupy a special place in hairdressing art because they should be beautiful and practical. The hair of young beauties has a special structure, which makes it difficult to work with them, but despite this, a professional can make a real fashionista out of a girl.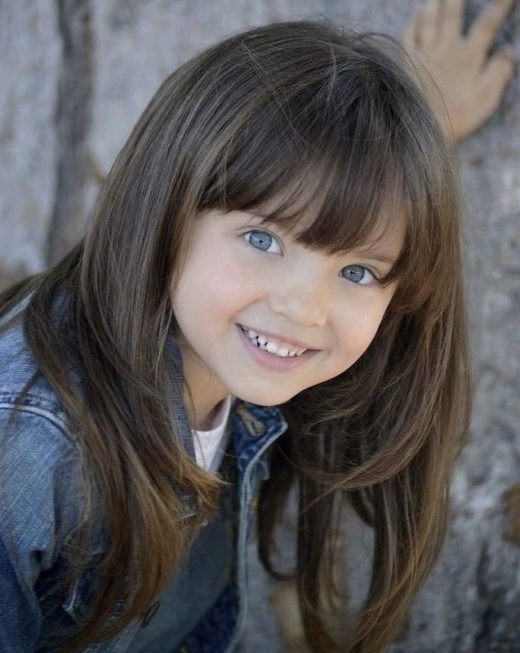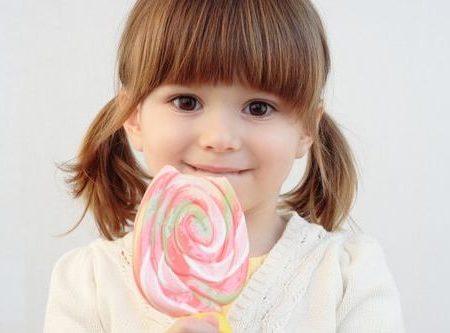 Ladder
Every little girl is a future woman who strives to look as elegant as her mother. In addition, everyone will agree that every mommy dreams of her child as the best and most beautiful.
A well-groomed, neat hairstyle always attracts enthusiastic glances from others. In this case, the girls will be helped by an original ladder haircut with the help of which you can create a charming image.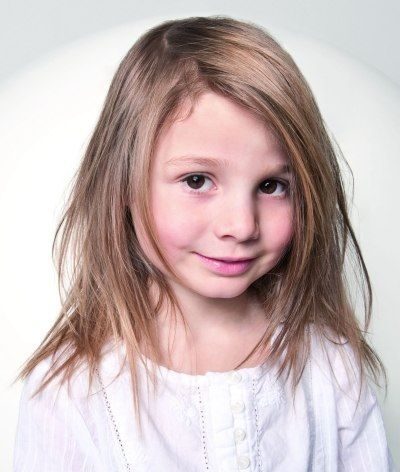 In its structure, such a haircut is a bit like the previous version, only in this case, the strands do not have clear boundaries but smoothly pass one into the other, falling onto the face. Depending on personal preference, the hairstyle can be with or without bangs.
If you nevertheless decide to supplement your haircut with an original bang, it is best to choose a torn, asymmetric or straight one. Separately, it is worth considering that if you plan to do different hairstyles in the future, then the upper strands of the haircut should not be too short.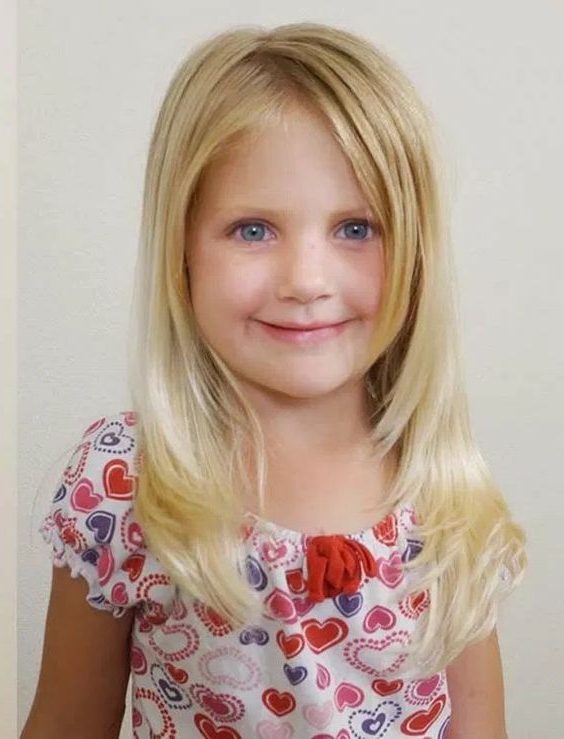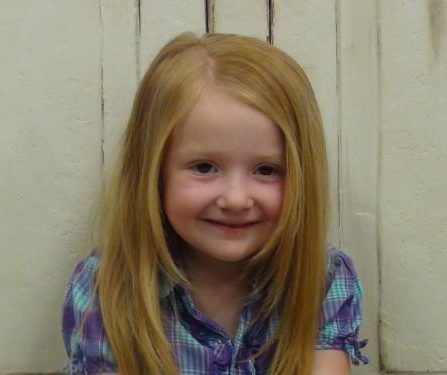 Braid
Many mothers think of a boring and lonely pigtail on their girl's head at the word braid. Only this is not at all the case. The fashion for braids is ready to prove and show how different, beautiful, and far from boring and lonely these familiar braids are ready to be.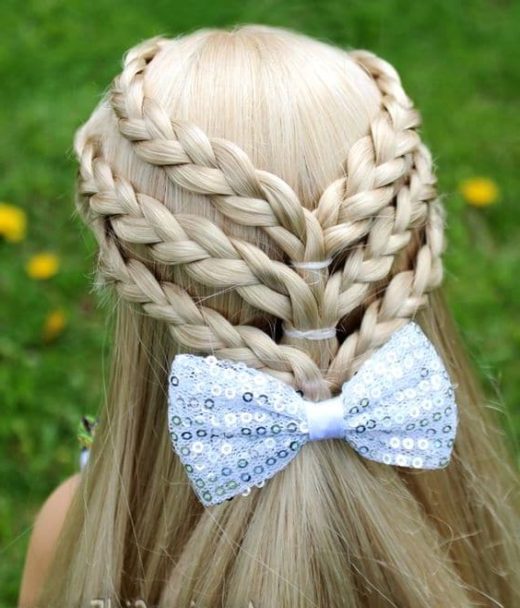 The number one fashion braid is the French braid. For mothers familiar with this technique, it will not be difficult to quickly assemble a child and create a lovely hairstyle for a lady. Even an ordinary braid in this technique looks fun and elegant.
French Falls
The French waterfall hairstyle is becoming popular not only among adult ladies but also among little princesses. A pigtail or bundle helps to create it, which leaves strands with their weaves around the head. Curls fall off all over the head. You can twist the curls evenly and create beautiful curls.
Best of all, this hairstyle will suit girls who are naturally rich in curls. For them, you will need to stock up on only a couple of beautiful bows, and they will be simply irresistible. Also, the French waterfall hairstyle is suitable for everyday use, it will not need many bright decorations, and the technique remains the same.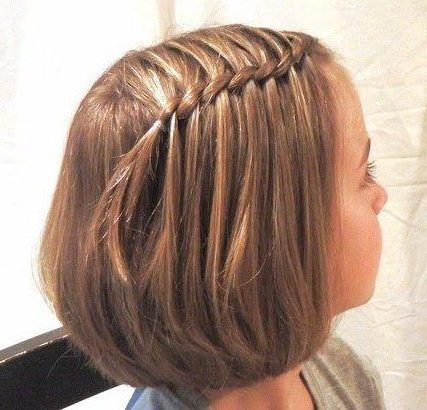 This hairstyle will definitely not go unnoticed by a girl. But mothers will be happy to help her create it since there is nothing complicated in it. You don't need to study to be a hairdresser for this. We braid a braid around the head, and with each new weave, we throw out a small curl, which will gently subside.
Hairstyle with ribbons
Hair ribbons will be popular as well. Moreover, ribbons are fashionable not only for girls of primary grades and those who still attend kindergarten. The ribbon can also decorate the hairstyle of an older lady. It could be a French braid with a ribbon woven into it. Also, a French waterfall may have a ribbon at its base. Hairstyles with some lacing, which are also performed using ribbons, should be considered trendy.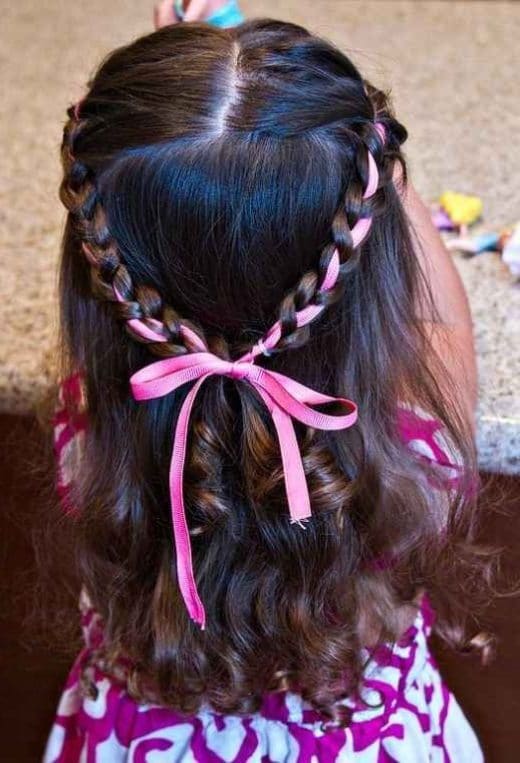 You need to braid two braids using the French weaving technique and lace-up the ready-made turns of braids with a ribbon to make an elementary lacing. The main thing is to weave the braids symmetrically and weave the ribbon symmetrically too. Lacing can also be woven into additional ribbons, which are woven into braids in advance. Only in this case, bright ribbons will look more successful. The beauty of using the ribbon allows you to choose the ribbons themselves to match the outfit and make a single image of the girl.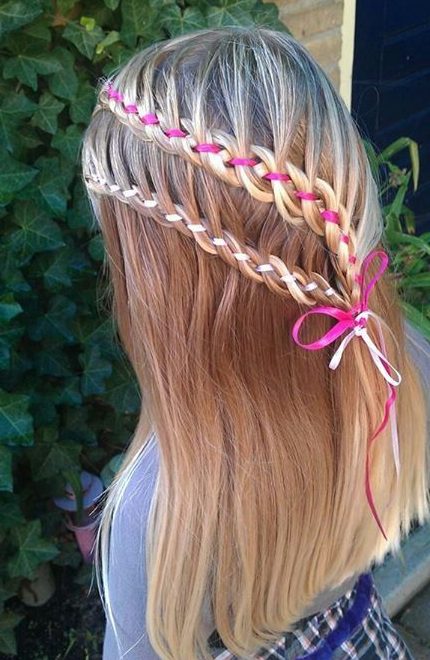 Bun
The bun hairstyle always opens the girl's neck. This is what makes her the most elegant of the other hairstyles. It remains and will remain relevant for a long time. Gulka is considered to be:
different bumps;
various kinds of nodes;
harnesses.
A rather ingrained image that makes the owner noble and, of course, elegant is the bun in the middle of the crown. Smoothly cut and adorned with different hair ornaments, and even the hair itself can be noticeably different. For a more fun look, you can create two symmetrical buns. Also, decorate them symmetrically.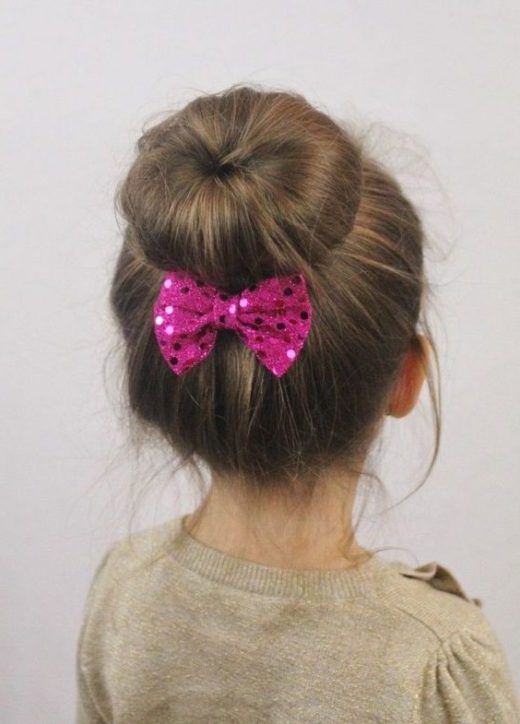 As a decoration for the bun, you can choose the following from the list:
Braid additional strands of hair and wrap the finished bump;
Apply additional bows and different decorations, just not too much;
Use a tourniquet to create an elegant flower at the side of the bud or symmetrically at both ends. You can wrap the whole bump with such bundles and make small flowers with bundles;
A simple spiral around the cone, created with the help of bundles and neatly decorated with a bow on one side, will also look elegant;
The most trendy one can be called a bun, decorated with a simple but always large bow right behind. It looks more like a cartoon princess, but this hairstyle promises to be popular.