The V-shaped haircut is back with a vengeance this 2022 to dominate trends and give freshness to your look and it works well with both long and short hair.
This cut, which was a trend in the 90s and early 2000s, and consists of cutting the part on the sides of the hair and the center longer, in a V shape, has returned more than 20 years later, as has happened with other styles, such as the mullet. It is ideal for changing your image without sacrificing too much the length of your hair this year.
You can wear this cut in many ways and here we show you some of them so you can try this style.
V haircuts will be a trend this year and so you can wear them
Smooth V-cut
This is the most common and the best way to wear this style, a V cut on your long hair, wearing it straight to make it look even better.
This will make you look sleek and stylish, and how high you start cutting on the sides of your hair is up to you and what you want.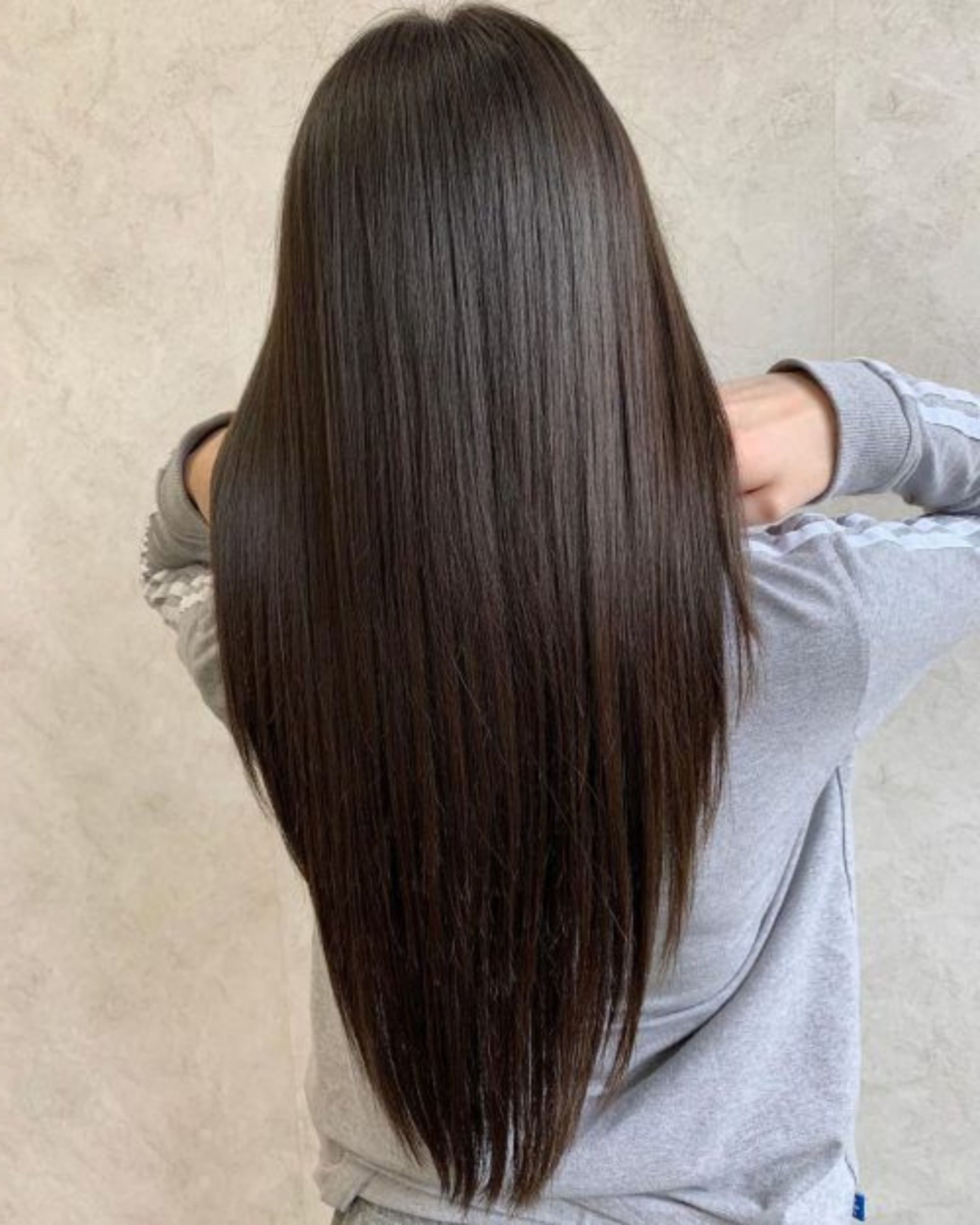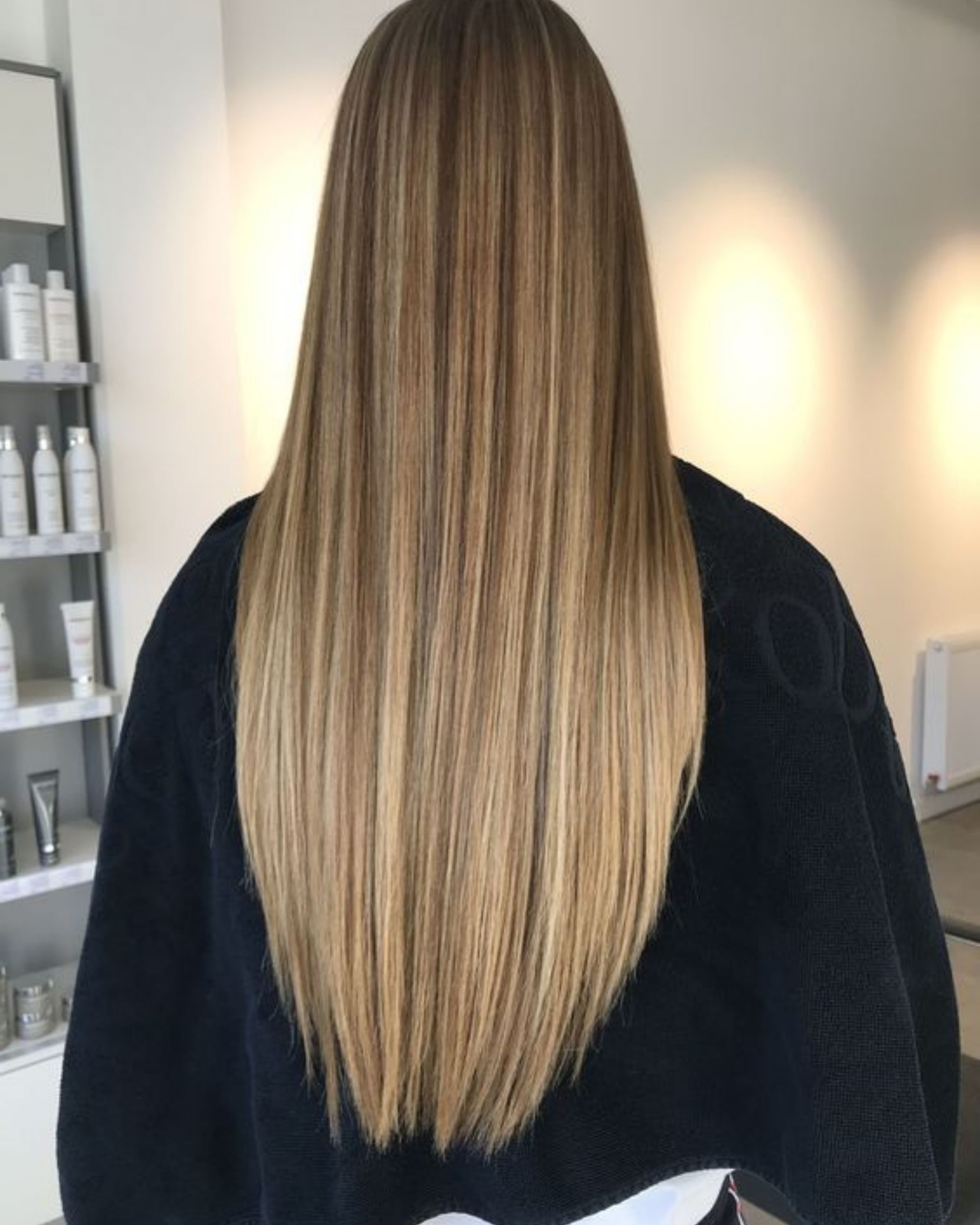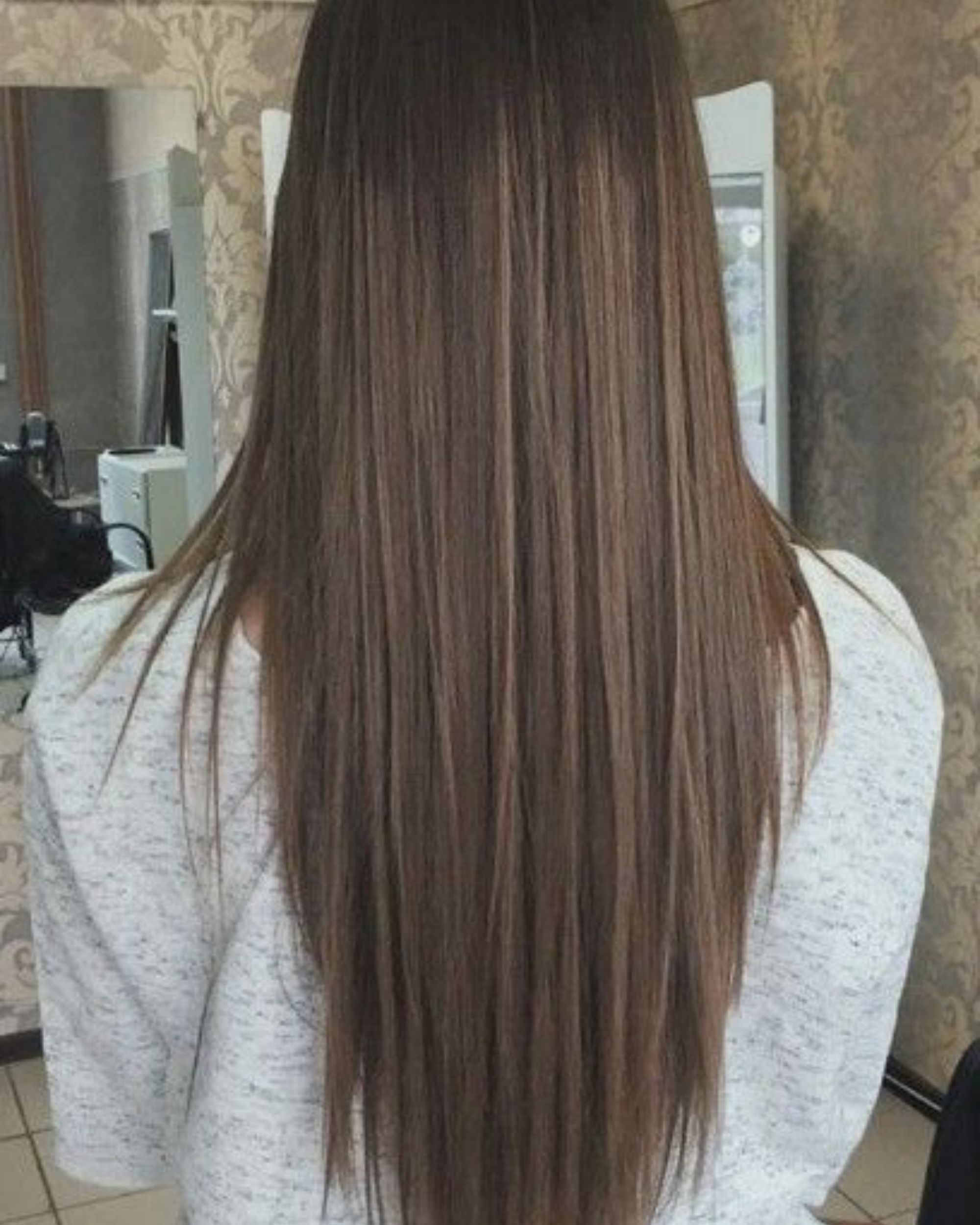 V cut with waves
You can also wear the V-cut with waves at the ends or throughout the hair to make it look more moving.
This is ideal for women with a lot of long hair, and to better appreciate it, try to start cutting it on the sides from the shoulders, it will look beautiful.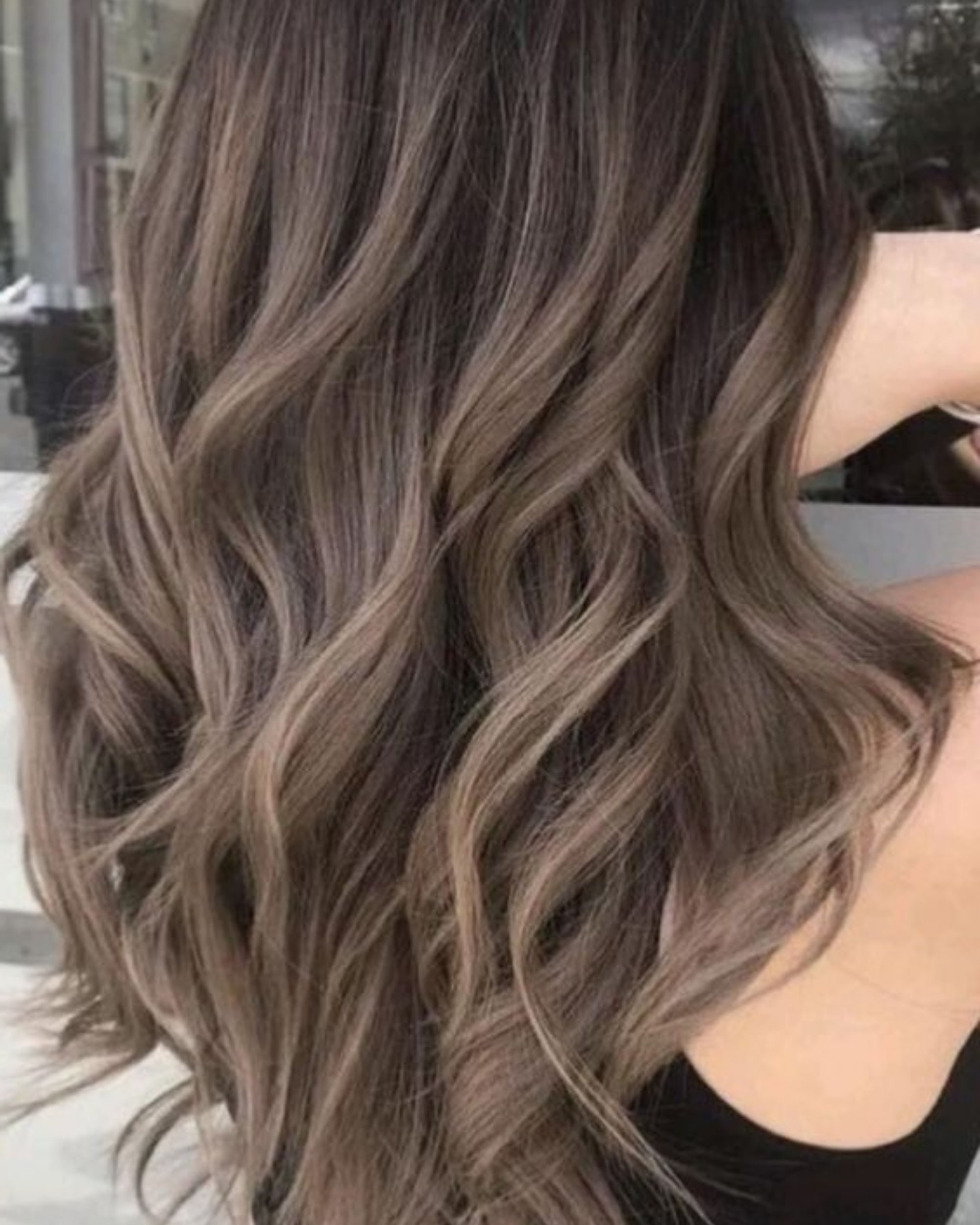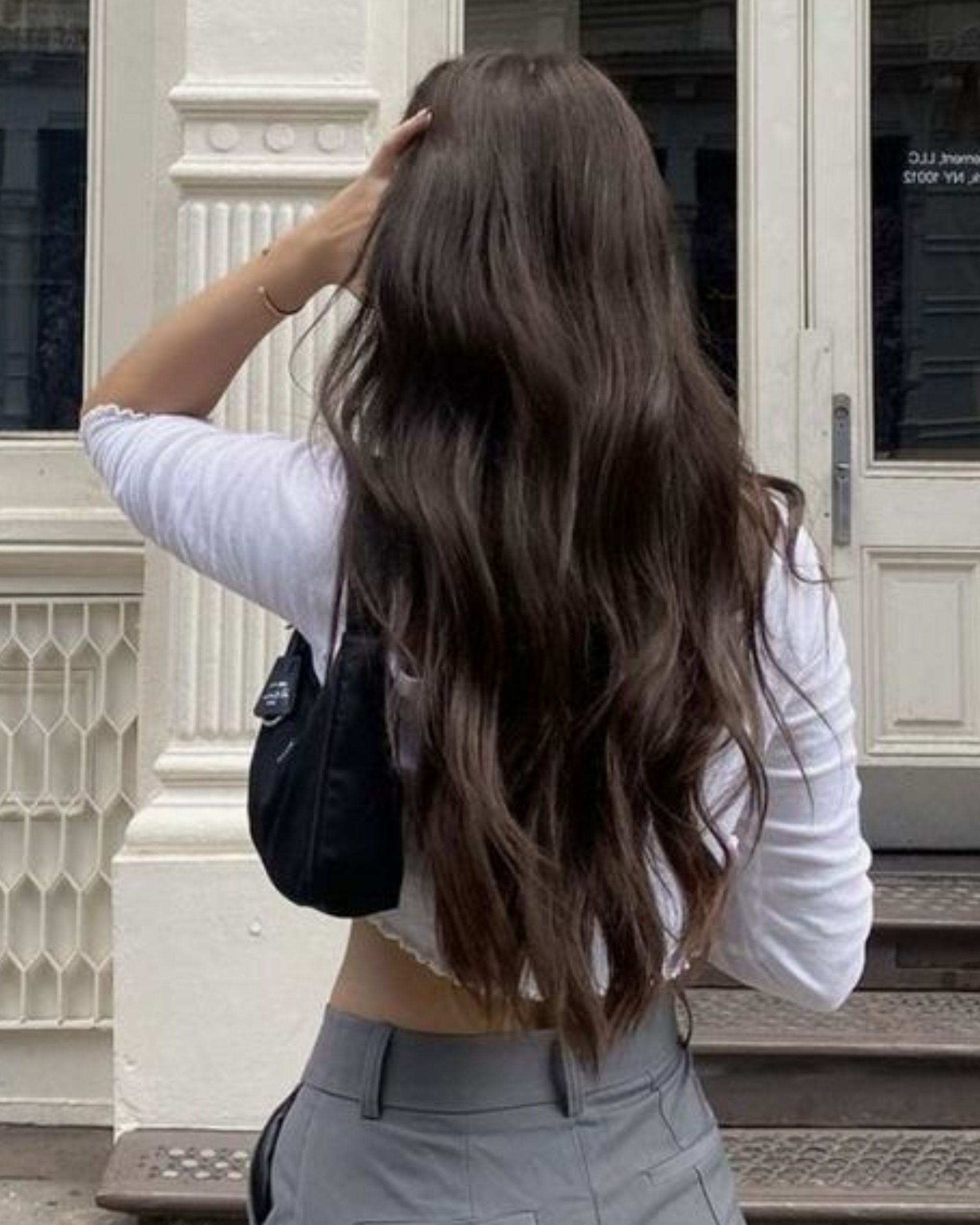 Wide V cut
Another option to wear this cut is the same in a V shape but a little wider to give even more volume to the hair from the top to the bottom.
It is an original way to wear this 90s cut and it goes very well with long, medium, and short hair.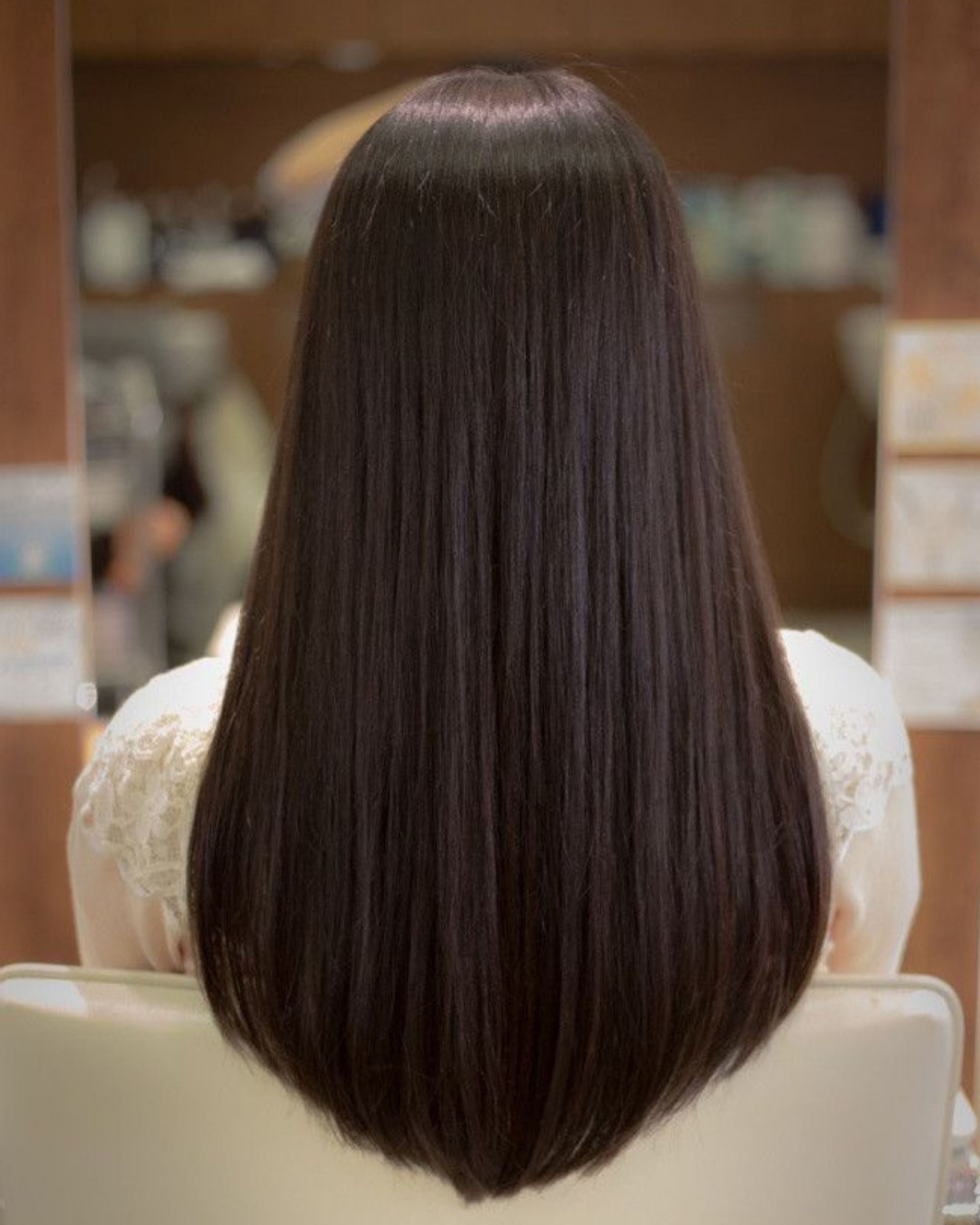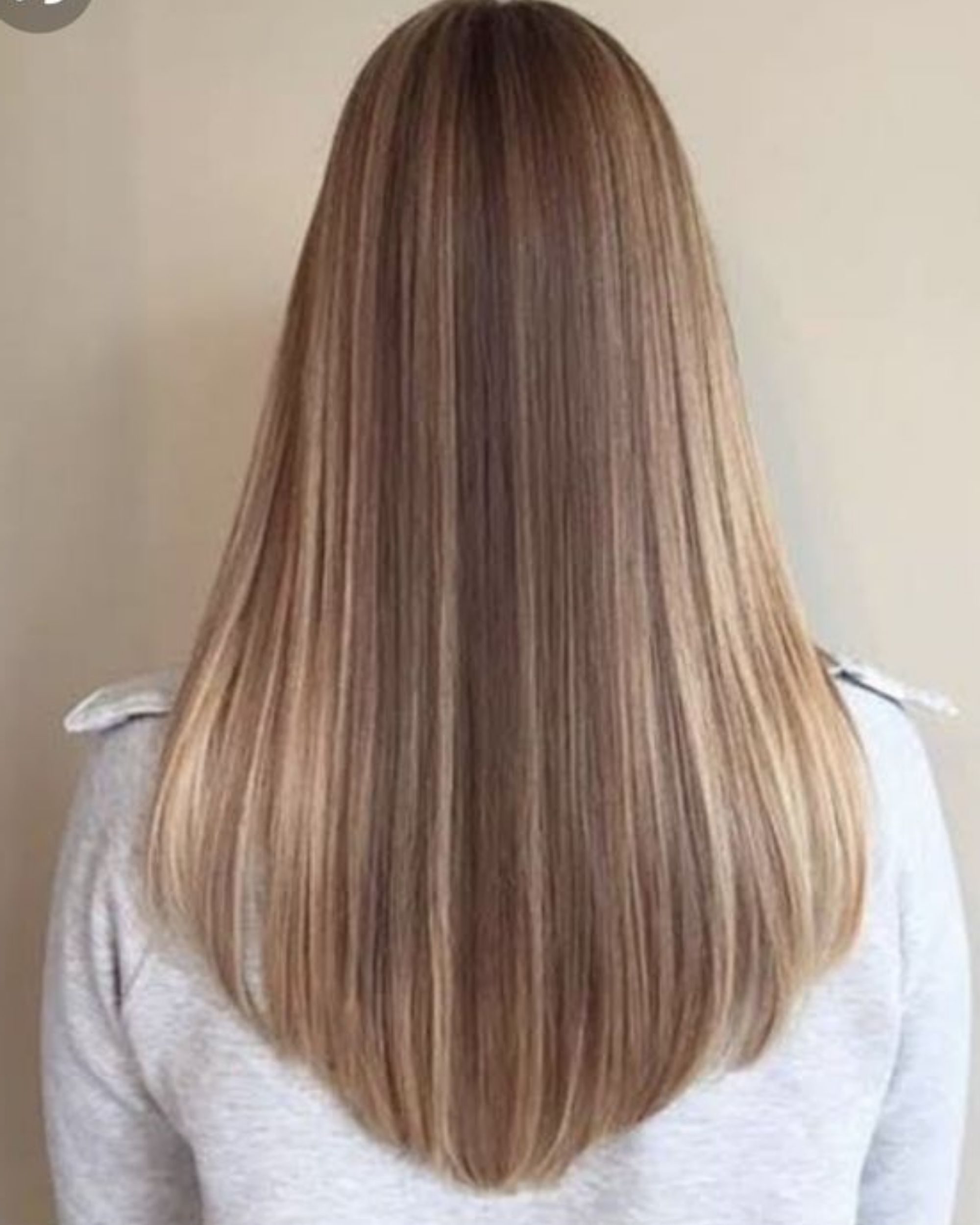 Round V-cut
You can also go for the round V-cut, which is neither stretched nor spiky, but round, and cut the layers slightly to give it more volume.
This cut also works well on any hair type, be it long, short or medium, and will make you look fresh and rejuvenated.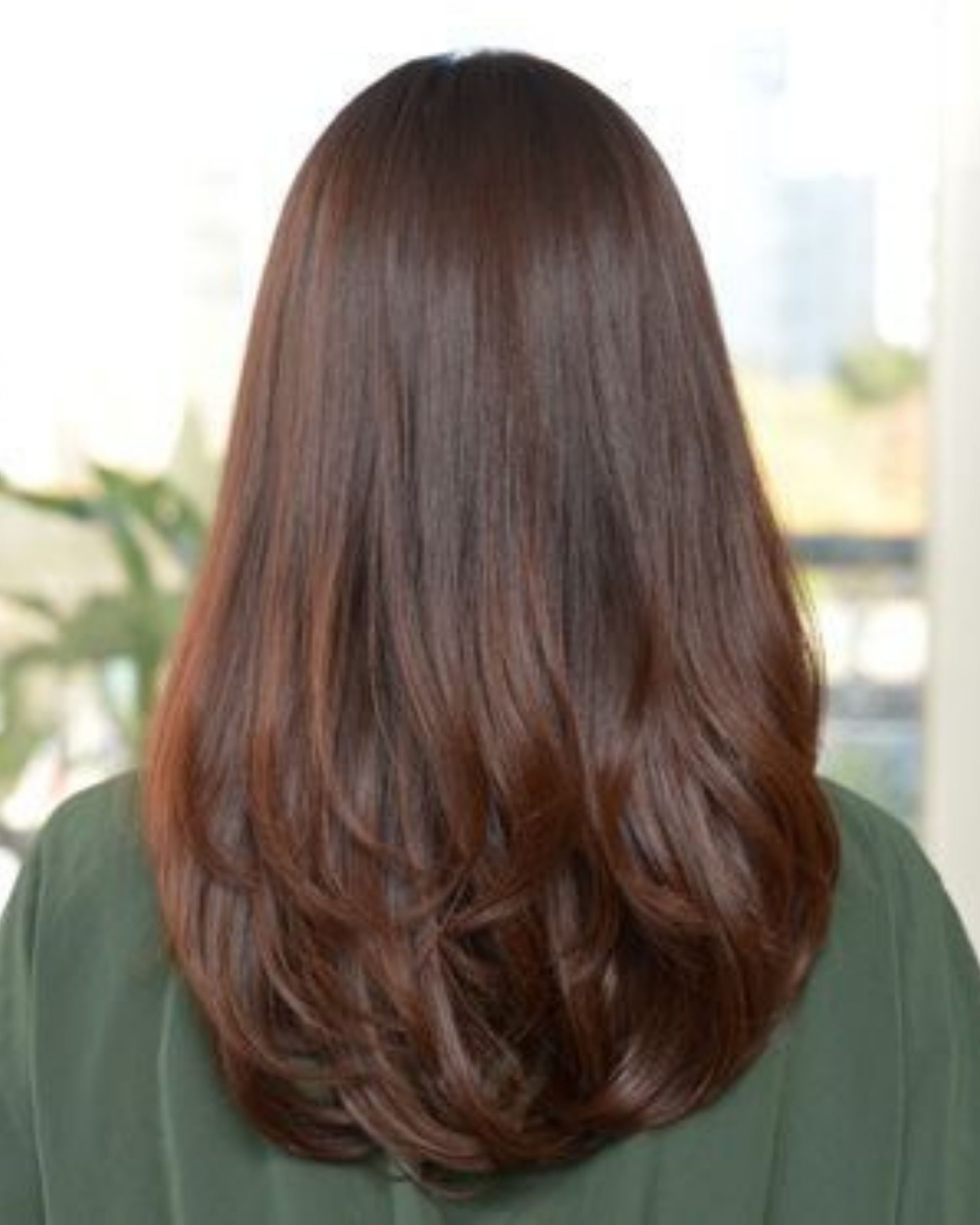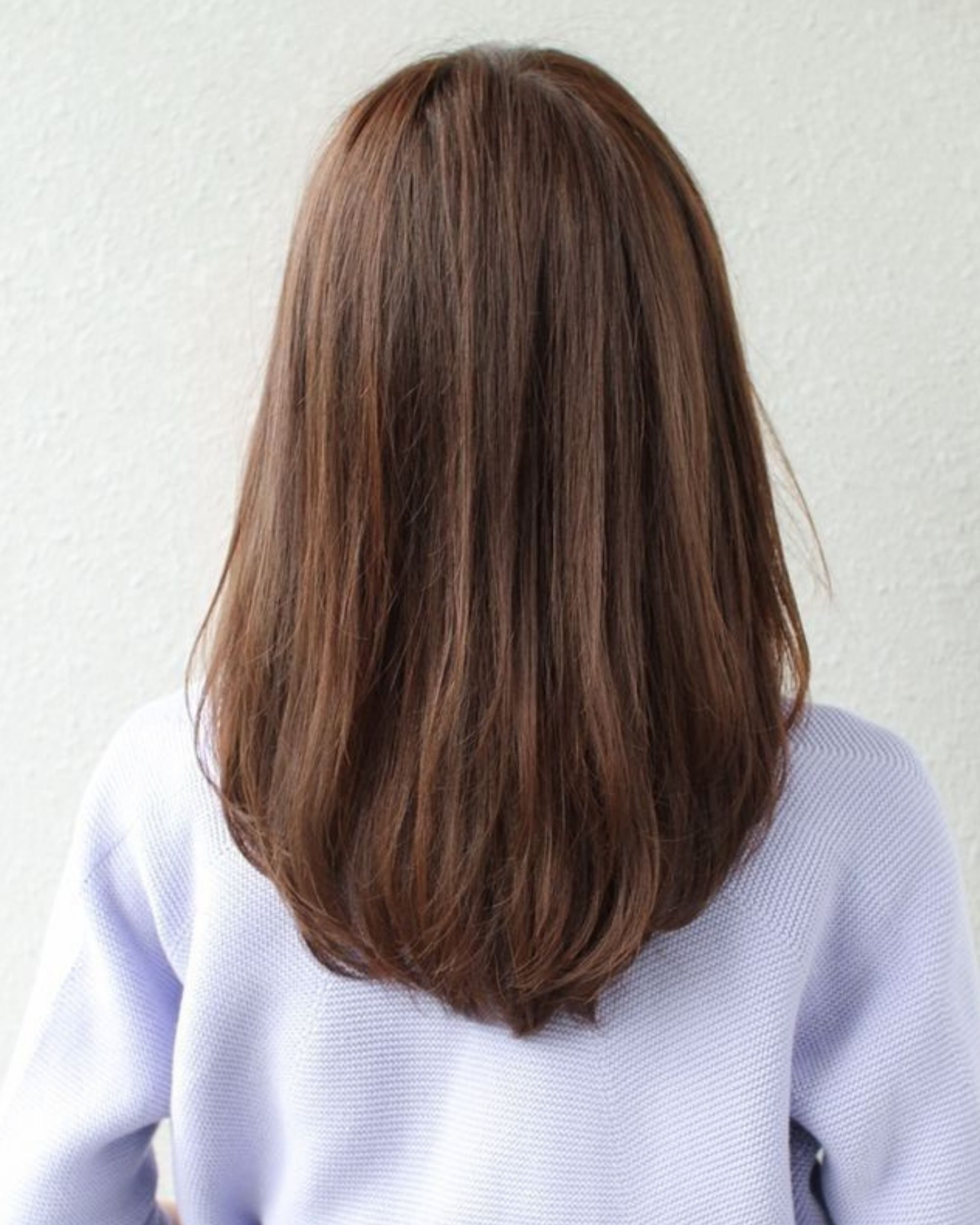 Layered V-cut
If you have long or medium hair, you can wear the V-cut with a few light layers to give your hair even more movement and texture.
It is ideal for women with fine hair who want to look fashionable and with a fuller mane.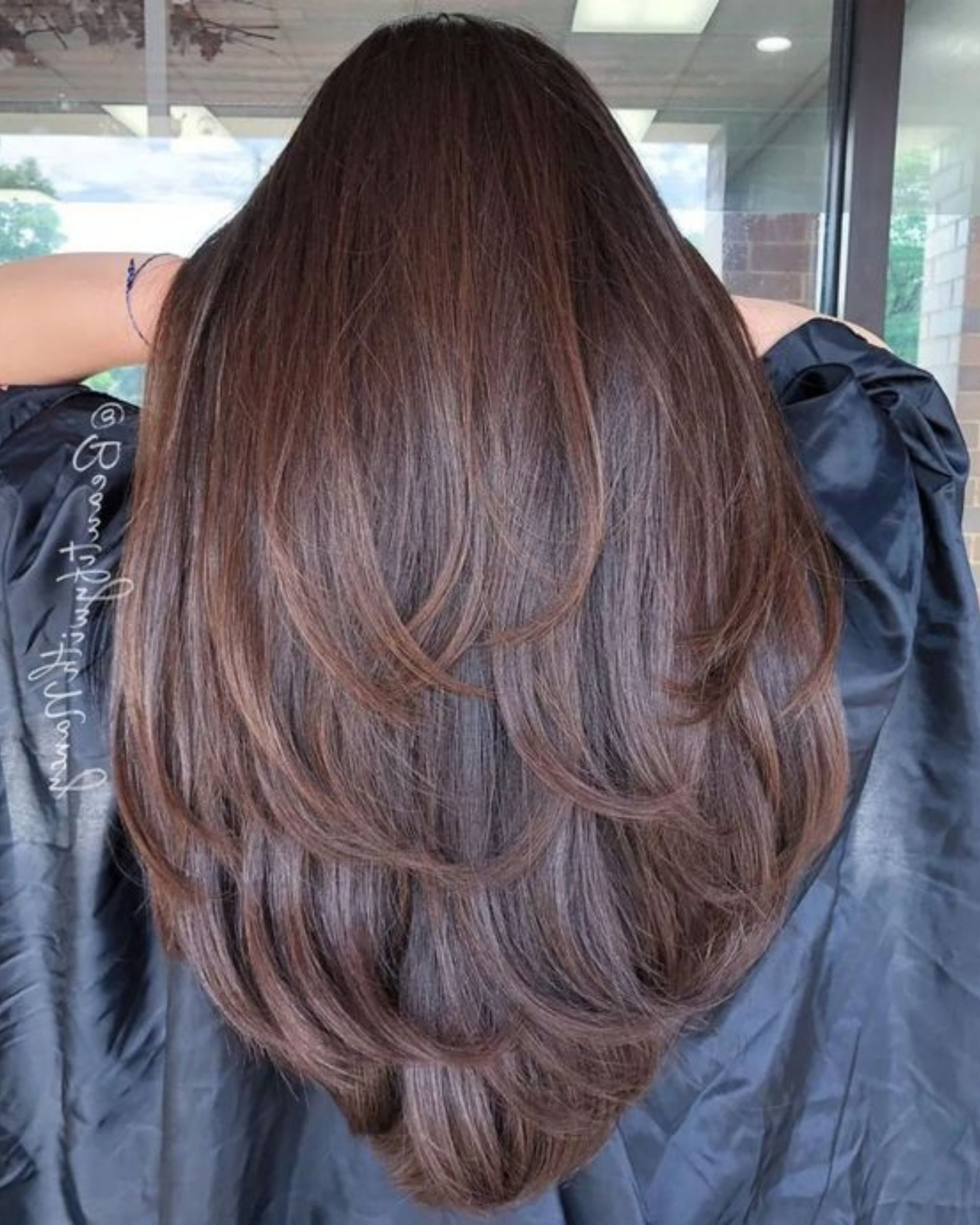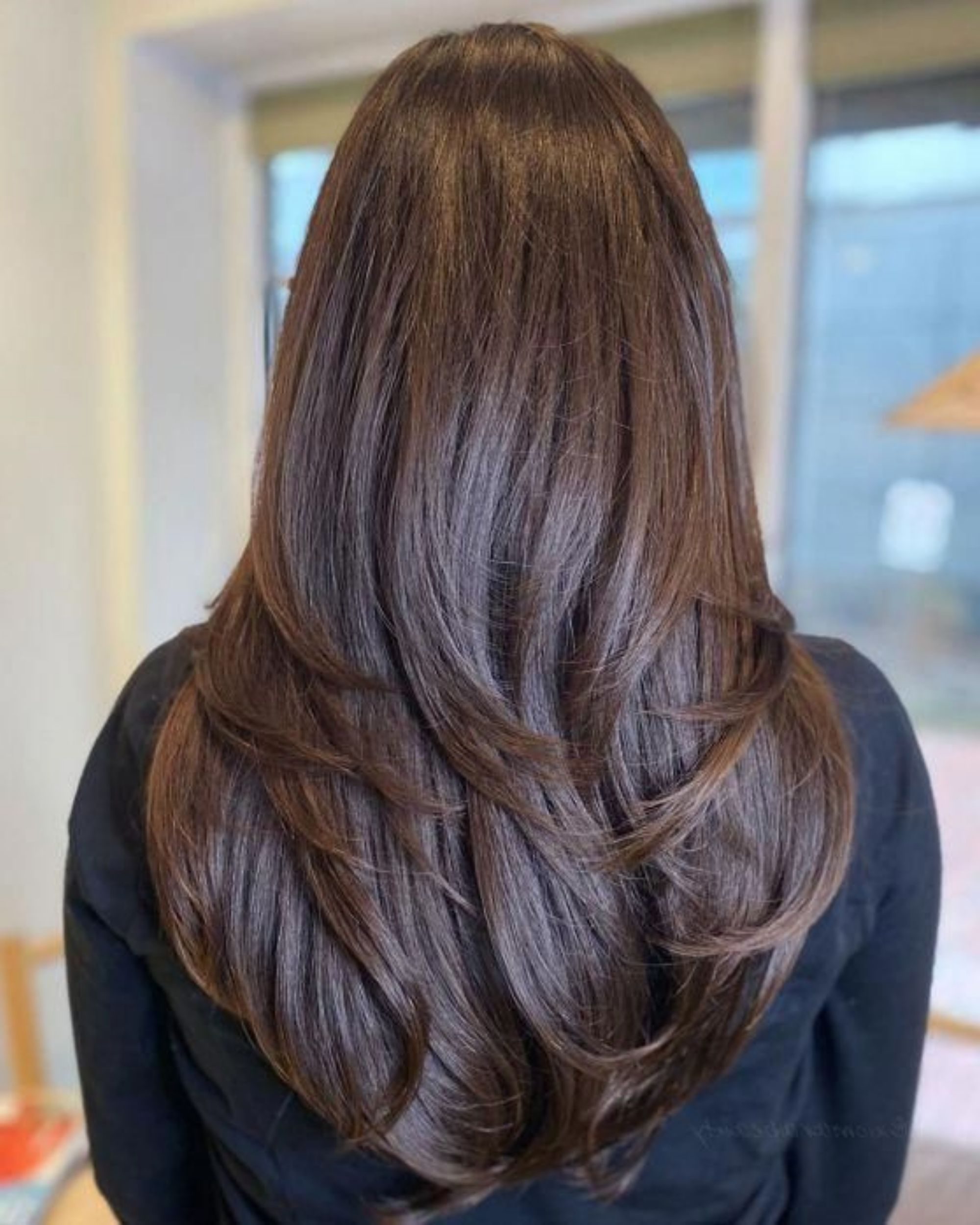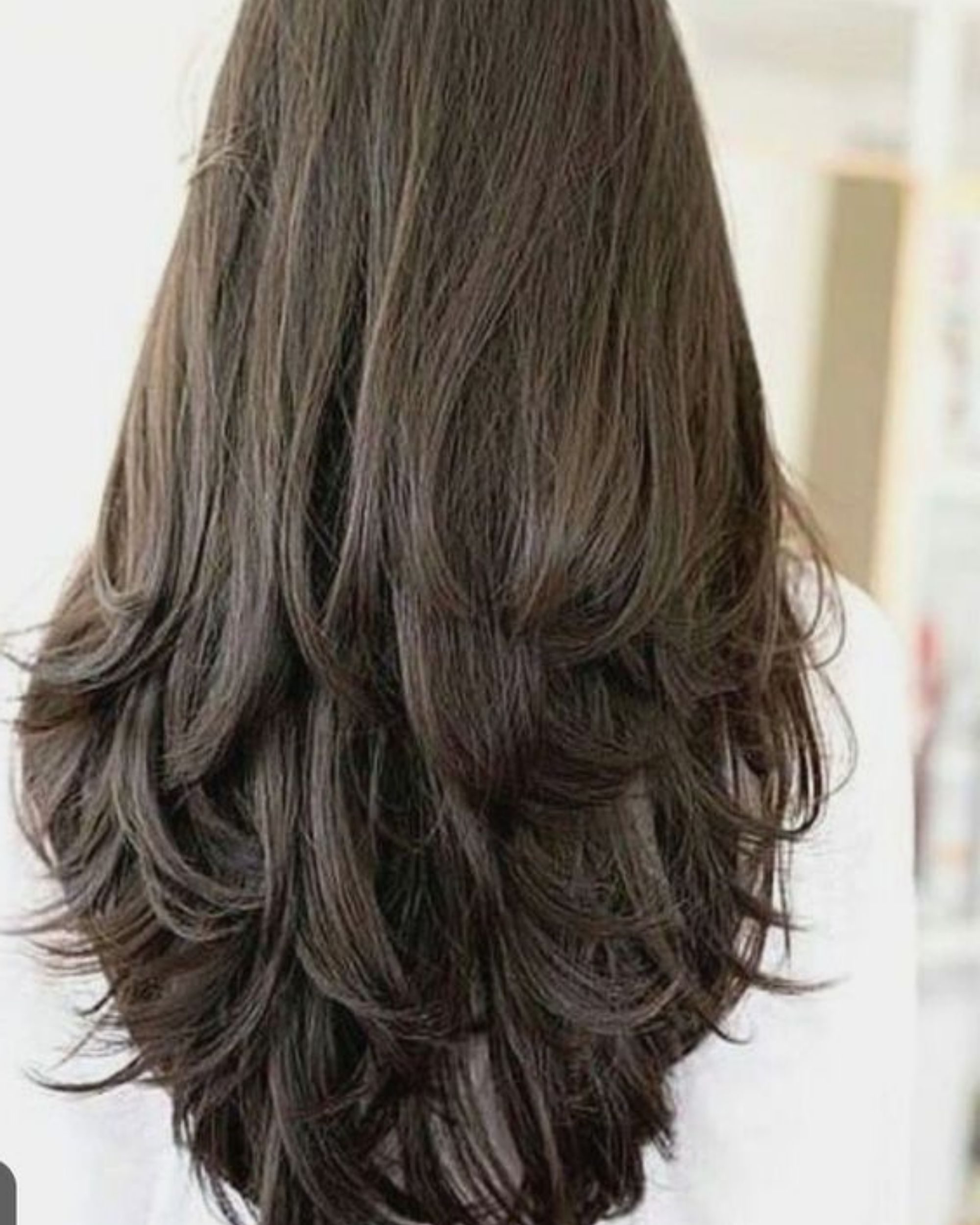 Wide V cut with layers
We already talked about the wide V cut, and in this case, the difference is that you will add layers and your hair will be seen with greater volume.
The layers can start from the middle of the hair or only at the ends of your hair, as you wish.