Belle is one of the most beautiful fairytale princesses! Since the original film was shown in our cinemas, we have now completely fallen for Belle fever and her adorable looks! You too? Then you have to try this beautiful Belle hairstyle, which is guaranteed to bring you a little closer to the princess dream!
What you need for this:
2 hair ties (thin and thick)
2 large bobby pins
Hairpins and clips
1 style comb
1 yellow satin ribbon
Straightener or curling iron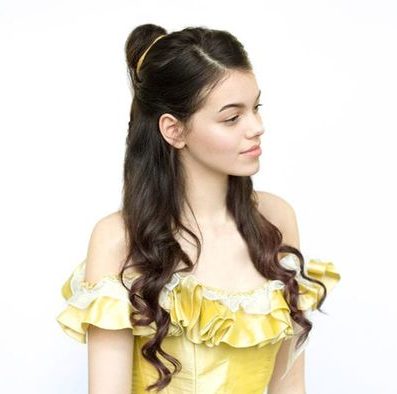 Belle hairstyle: Step 1
Draw side parting. Separate left and right sections of hair with the help of a stylus comb and fix with bobby pins. Also, divide a section at the top of the head and tie an initially loose pigtail with any hair elastic.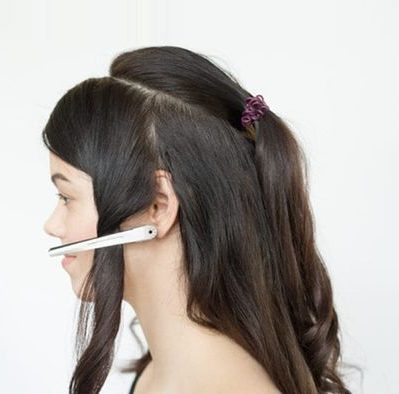 Belle hairstyle: Step 2
Secure the upper section of hair with a second, thick hair tie (it acts as a bun cushion and makes the topknot look more voluminous at the end). Then pin it with one or more hairpins so that the braid protrudes upwards.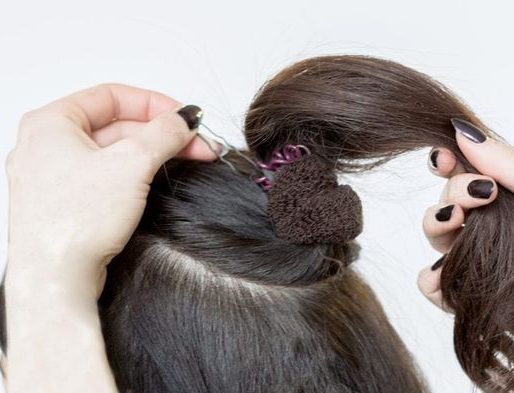 Belle Hairstyle: Step 3
Tease the braid vigorously from below.
Belle hairstyle: Step 4
Now comb the top hair of the braid smoothly so that no more hairs stick out and the braid falls harmoniously over the hair tie.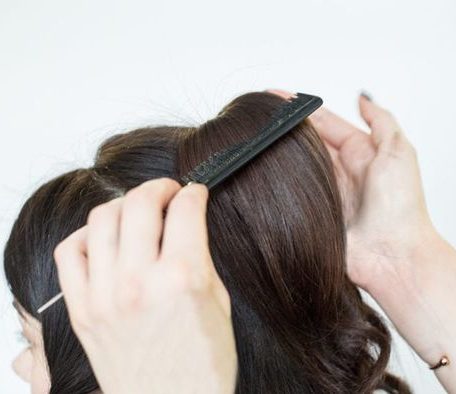 Belle hairstyle: Step 5
Use a yellow satin ribbon. Place this carefully around the teased hair and secure it below the braid with some bobby pins.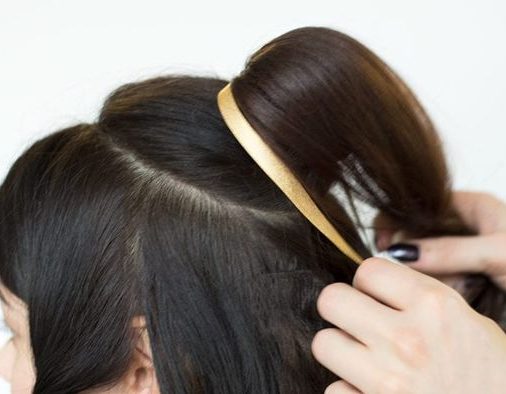 Now loosen the hair clips on the side of the hair and curl your hair with a curling iron or straightening iron.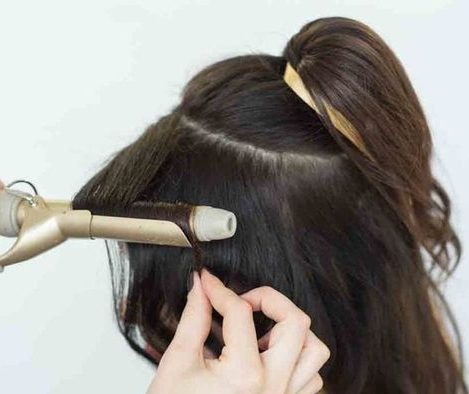 Belle hairstyle: Step 7
Fix the curly side sections just like the satin ribbon underneath the braid with bobby pins. Twist in the top hair of the braid a little at the level of the fixed band and pin it too. Let the satin ribbon ends hang loosely in the length of the hair.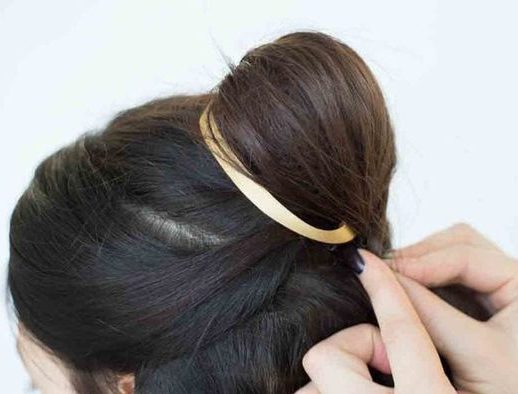 Belle hairstyle: Step 8
Finally, loosen up the loose hair with your fingers or, if necessary, carefully comb through without breaking the curls.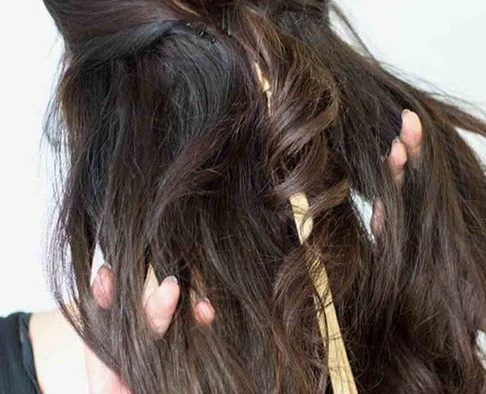 Voilá! Your Belle hairstyle is right. Now all that's missing is the right outfit and then the ball or party evening can begin!