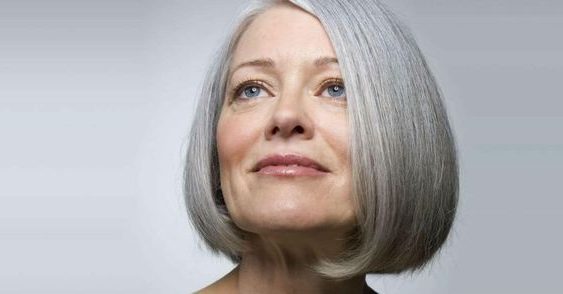 After 50 years, a woman's body and face change greatly, so it is so important to pay as much attention as possible to the selection of a haircut. The hair, framing the face, strongly affects the perception of a person's appearance. An improperly chosen haircut can accentuate wrinkles, while a successful option, on the contrary, will help you look much younger and fresher. This article contains useful tips to help you choose the right haircut.
To look much younger than your age at 50, you don't have to resort to expensive and painful procedures. To transform your appearance, it is enough to choose a suitable haircut and hair color, which will help refresh the image and "throw off" a few years. Read on to find out how to do it right.
Choosing a haircut shape after 50
After 50 years, it is better to choose short to medium hair length. This is the most practical and convenient option because you immediately no longer need to think about how to style your hair. In addition, caring for short hair takes little time, which can also be considered an important criterion.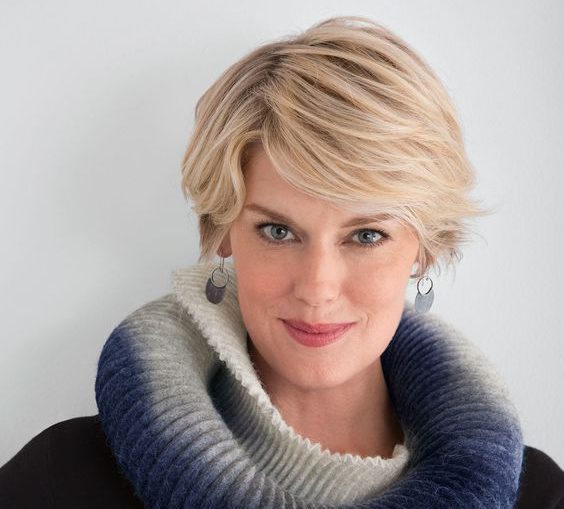 If, after 50 years, a lot of wrinkles have appeared on a woman's face and early ptosis has become noticeable, it is worth abandoning a too-short length and clear contours. Such a haircut will strongly emphasize all age-related changes, which will make the face much older.
A new hairstyle should emphasize the advantages of the exterior and hide its flaws. Therefore, you always need to build on the shape of the woman's face:
Oval. Such a face allows you to choose any haircut option, so you can safely experiment by trying different lengths and shapes. The main thing is not to make the bangs very long, because it is not too comfortable and can easily distort the shape of the face;
Round. With this face shape, it is better to refuse a round haircut, chin-length. It is also worth giving up short haircuts with a straight parting or volume in the temples and ears. A multi-layered or torn haircut with an average length is more suitable for a round face;
Rectangular (elongated). This shape is favorably emphasized by straight or multi-layered elongated haircuts. If your forehead is too high, you can hide it with side bangs. Hair length up to the jawline or slightly higher, in this case, will not work;
Square. To visually stretch this face shape, you need to add more volume at the crown. The length of the haircut should be below the jawline, or vice versa, much higher. To soften rough features, use layering, side bangs, and side parting;
Triangular. With this shape, medium or short length is suitable (if the face is thin enough). You can also experiment with bangs of any shape. But the volume at the crown should be discarded.

These are general recommendations, and the final decision must be made by the master who will do the haircut. It will be based not only on the shape of the woman's face, but also on the figure and the main characteristics of her hair.
IMPORTANT! Decide in advance on your preferences, and prepare 2-3 photos with your favorite haircut options before going to the beauty salon. So it will be easier for the master to navigate and make exactly the option that you like.
Fashionable hair color after 50 years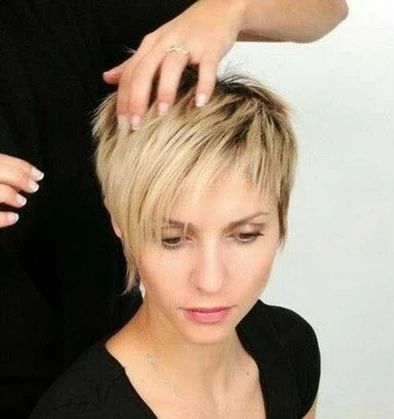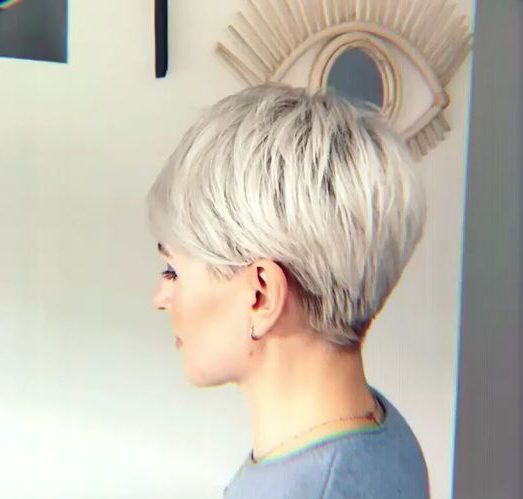 Correctly selected color and shade of hair will help to disguise gray hair and "dump" a couple of years. In order for the chosen color to really solve these problems, you need to take into account several important nuances:
Any shade of blond is a great option for those over 50. All light shades soften harsh facial features, "mask" fine wrinkles, and give the face more freshness. A suitable shade must be chosen based on the color type of a woman, but in adulthood, a warm honey range is considered preferable;
REFERENCE. Cold shades of blonde most often give the face a painful look, so it is better to refuse them.
Light shades of chocolate, coffee, and other browns are also suitable for older women;
Avoid using red and red colors, as well as any of their shades, as they emphasize the dull and uneven complexion that often appears by the age of 50. Fiery shades can only be afforded by owners of naturally red hair;
Black and too dark colors will also have to be abandoned, because they age even young women, emphasizing fine wrinkles and other skin imperfections.
REFERENCE. If a woman is not ashamed of the gray hair that appears, she can experiment with silvery and ash shades, which are still at the height of fashion. This will help freshen up the image without resorting to a radical change of image.
Short haircuts after 50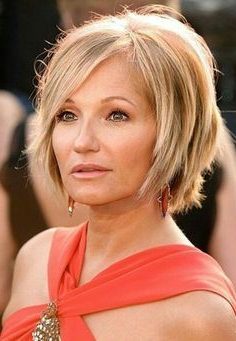 If you decide to choose a short length, pay attention to the haircuts suggested below. They have many different variations, which will allow you to choose the right option for any shape and face shape.
Anyway, over the years our views and tastes change, we want comfort and practicality. Short hair is the best option. You will not need to spend a lot of time to give your image freshness and lightness, and you will never look like "old woman Shapoklyak".
Do you need to adhere to any specific rules when choosing a hairstyle for a woman after 50? Partly. In order for you to look stately and elegant, stylists recommend combing your hair back, thereby revealing your face. Overly shaggy hairstyles do not look neat, and besides, they are absolutely uncomfortable. Neatly styled bangs make you look younger, you can also tuck them to one side so that your forehead is not completely covered.
By choosing lighter shades, you can easily remove years from your face. Some older ladies look very cute with silver hair. If this option is not for you, then you can use a wide selection of shades, from brown to blond. In addition, you can follow the recommendations and choose hairstyles that suit your face shape and hair structure. Thin hair looks prettier on a short cut, while coarse curls look prettier on a longer hairstyle. Lisa Rinna's short to medium hairstyle type is great for thick hair.
Below are some examples of great hairstyles for women in their 50s.
1. Sexy style from Lisa Rinna
As mentioned above, this TV star's hair is tough and thick, but she easily adds a sexy twist to her style. This haircut is suitable for young ladies over 50 years old with a square or triangular face shape. Consult with your master if this haircut is right for you, and find out how to make your everyday look unforgettable and bright with the help of a soft brush and hairdryer.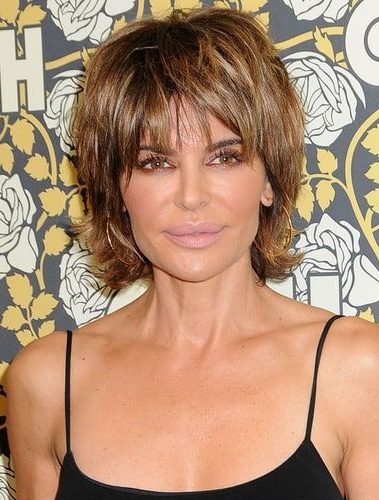 2. Chic chocolate strands
Many people think the baby lights technique is only suitable for blonde hair. But this is by no means the case. You can achieve natural highlights and shimmers on dark hair by choosing lighter tones for highlighting hair than the one that is taken as the basis.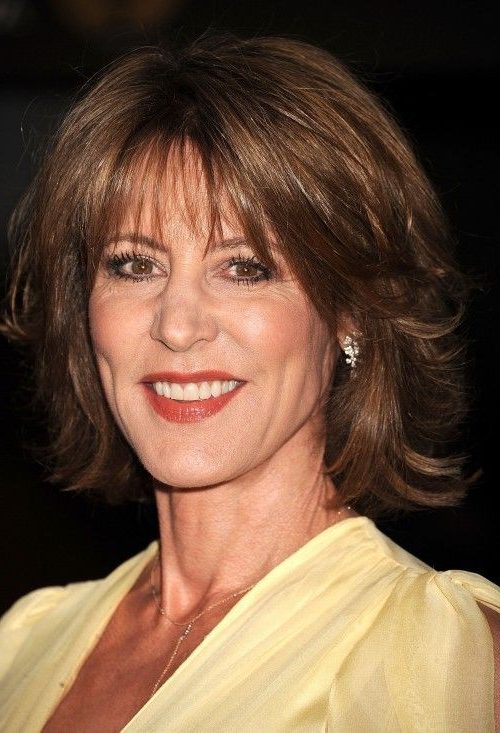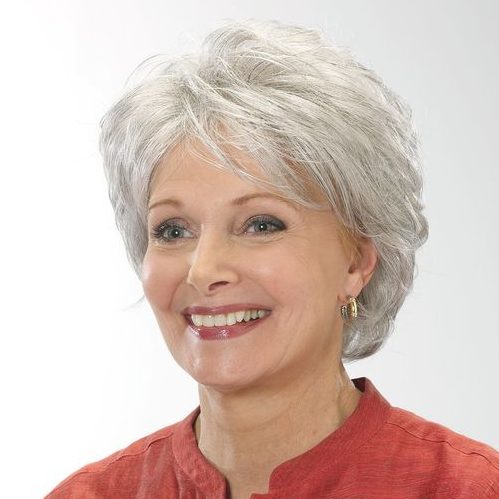 3. Side bangs for an ashy shade
As we age, our skin becomes less elastic. Choosing a haircut with bangs on the side, you will focus on the sharpness of the chin.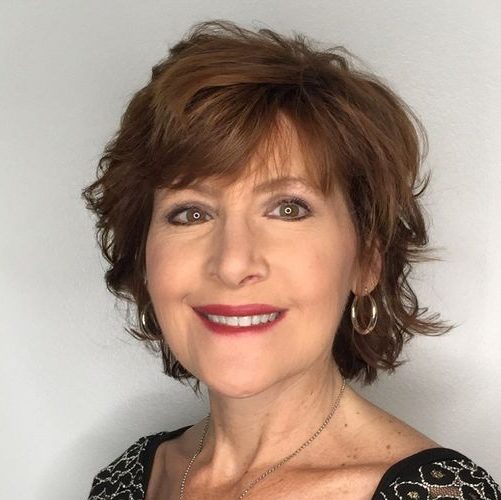 4. Long blonde strands
Gold or ash strands will give your face a fresh, youthful look and fill your eyes with radiance.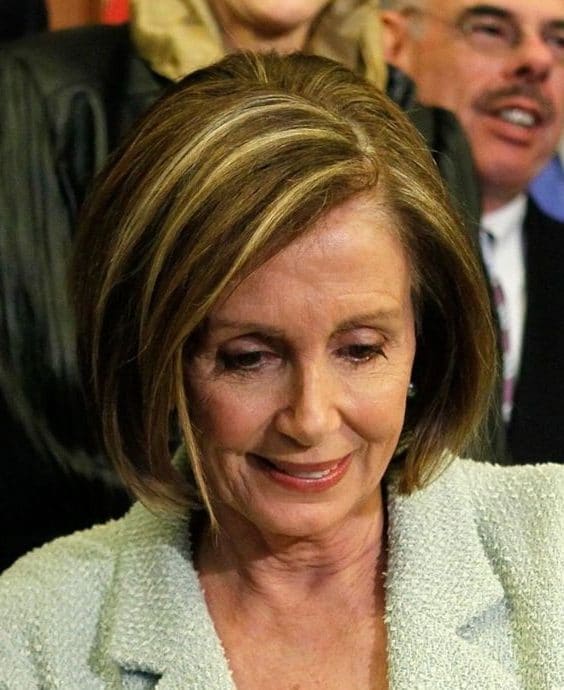 5. Silver refined
By creating your look with shades of silver, you challenge not only yourself but those around you. This color not only looks stylish and chic but also very cool. Darker roots add depth to this look.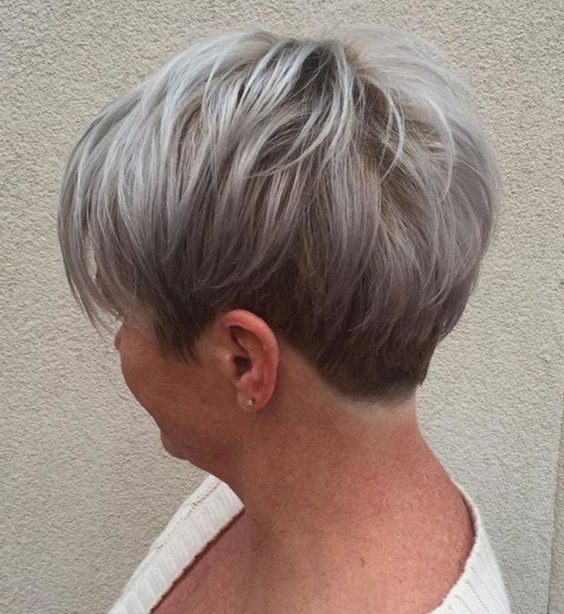 6. Fashionable two tones
These photos show that you are young not only in age but in the soul) This bold hairstyle will not suit everyone but will set you apart from the gray crowd and reveal the brightness of your personality. Plus, contrast never goes out of style.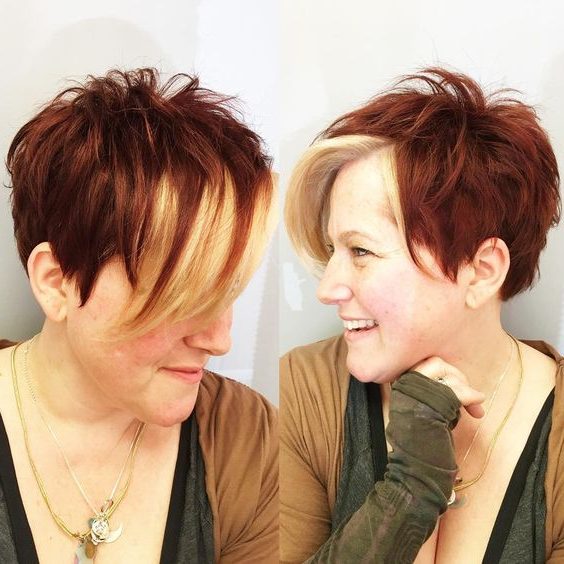 7. Volumetric classics
If you want to get a short haircut for the first time, start with a classic haircut. It requires a minimum of maintenance and will never look boring.
8. Hairstyle based on Carol Brady
This is a great example of a short hairstyle for women in their 50s, and the muse for it was TV icon, Carol Brady. This hairstyle may not seem very stylish to you, but it is perfect for women after 50. Volume is given by the strands that taper towards the back of the head.