Girls with naturally red hair are accustomed to the attention of others. With this hair color, it is difficult to go unnoticed, and in case you like to impress with catchy images, dyeing in red will come in handy. In this palette, there are many shades, among which everyone can find "their own."
In life, red hair is often found in girls of the "spring" color type with fair skin with a warm undertone and light eyes (blue, green, or hazel). Freckles can be a characteristic feature of your appearance. In this way, golden-red hair without bright red pigment looks harmonious.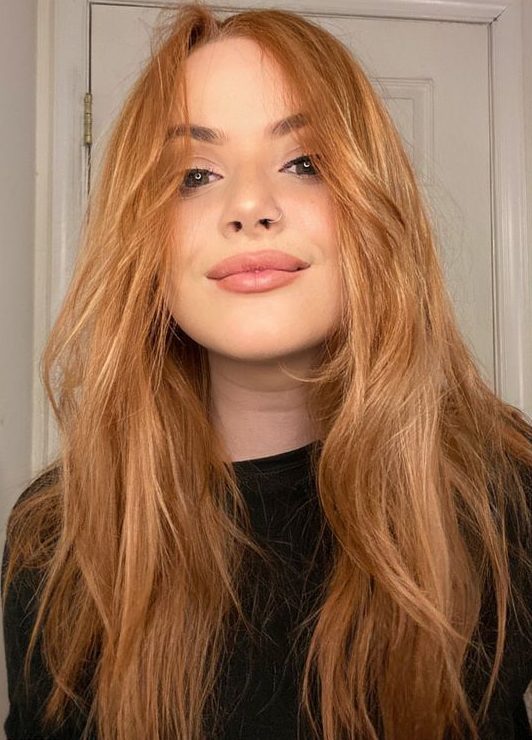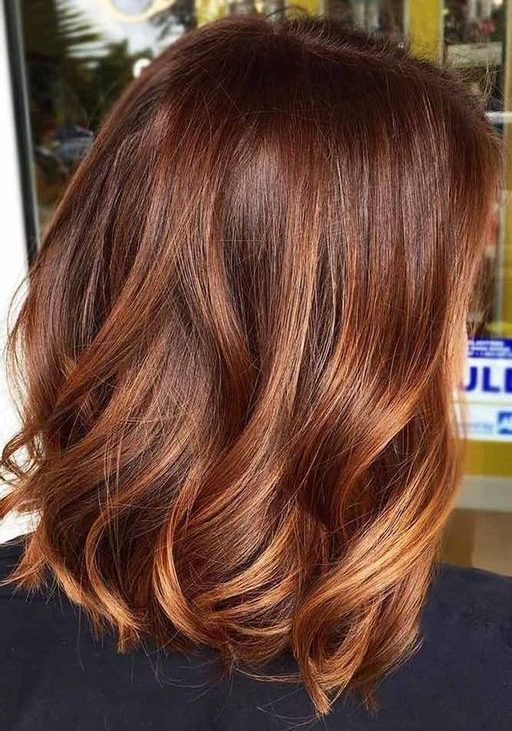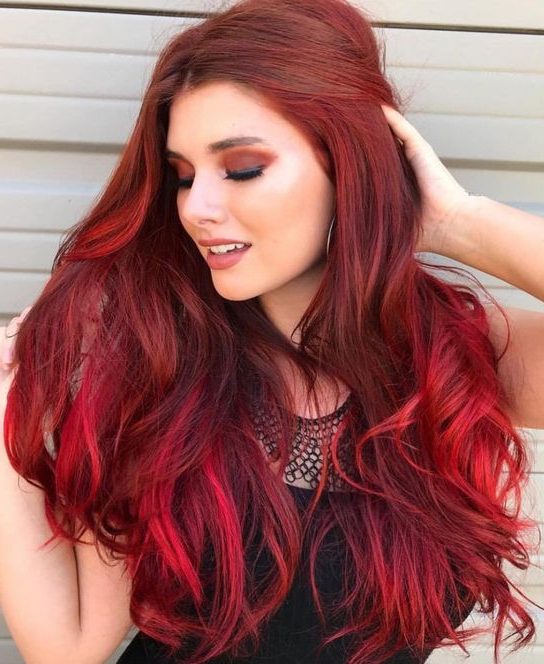 Red-red hair color, fiery red, and auburn blue-eyed are contraindicated. Blue eyes against their background will look brighter, but the image will be unnatural. Therefore, it is better to choose more natural shades without a "flashy" redhead. Honey, caramel, golden ginger is more suitable. Choose lighter variations of these colors.
But green-eyed girls can afford the whole range: light red and auburn hair color, natural reddishness, and highly bright shades of red-orange, like from a can of paint.