People turn gray in different ways: some earlier, some later. Now the hair color under gray hair is generally fashionable. With healthy, shiny, well-groomed hair, silver looks beautiful. However, natural gray hair is not always perfect. This is fixable.
If you want gray hair to look great, you need to properly care for it. For more information on how to get shiny silver-gray hair, and what you need to do for this, read at the end of the article.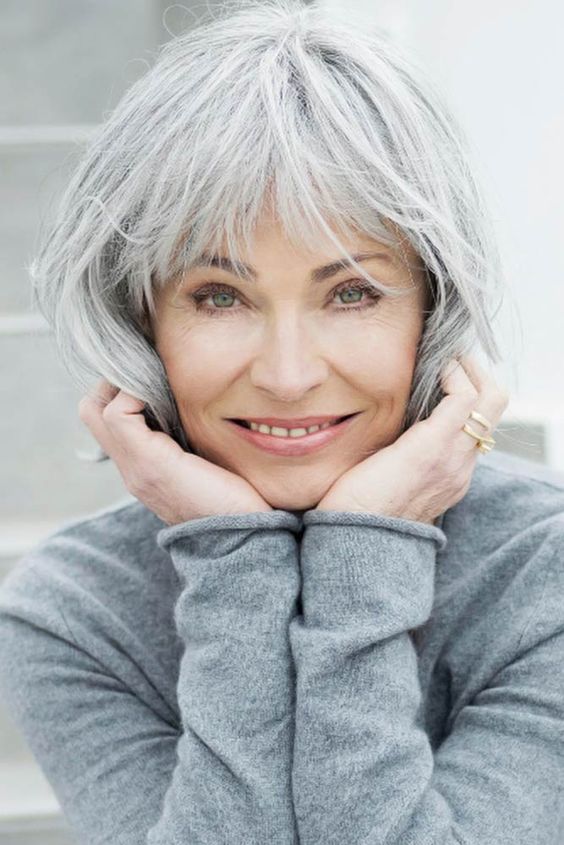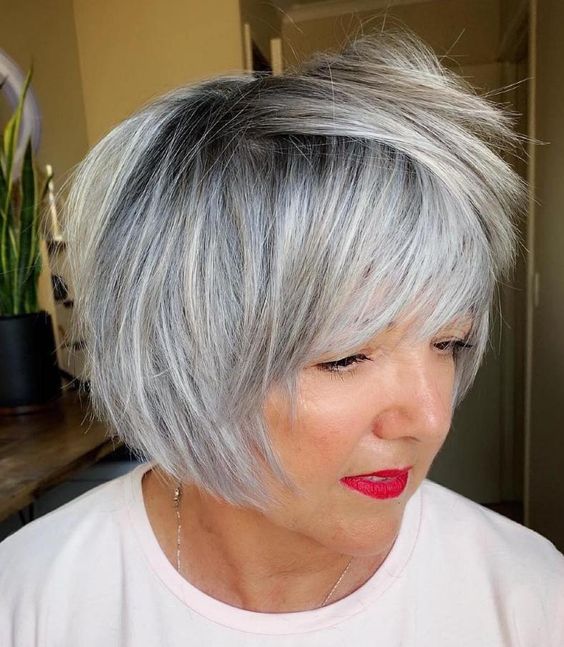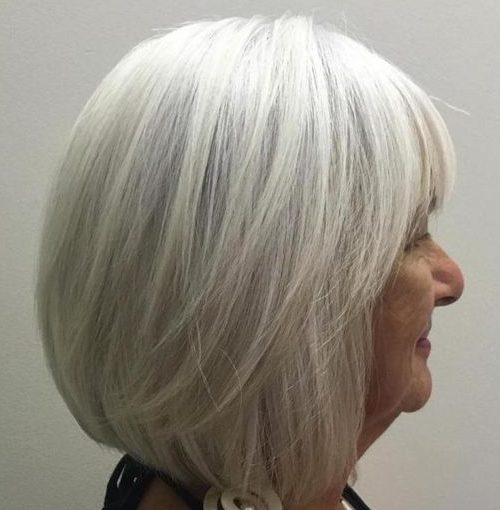 Now let's look at haircuts for gray hair. Below you see a haircut with a slight asymmetry. Hair of beautiful silvery color is styled lively, with a slight carelessness. Such a haircut is youthful. I will add that with gray hair, make-up must be used, otherwise, the face may look colorless.
Short casual haircut. The hair is slicked up, the forehead is completely exposed. This style of haircut is suitable for women with regular facial features, a good oval, and a high, beautiful forehead.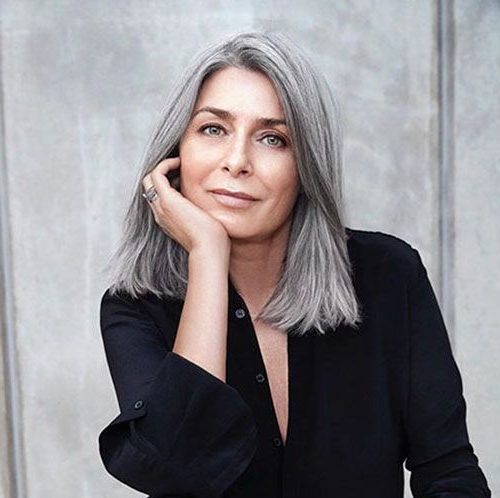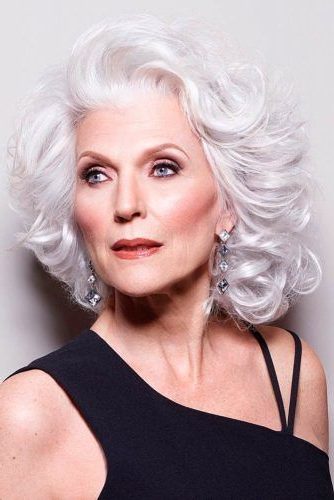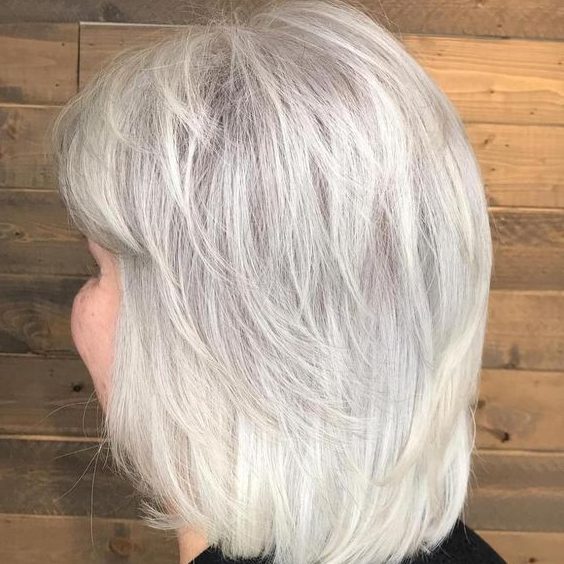 This haircut has a versatile cut that will suit many of the fair sex. The shape of the haircut is a rounded "hat". Hair, briskly styled with feathers, looks natural, at ease. The bangs are light, thinned. All together creates a feminine, flirty look.
Silver-gray hair can be natural or dyed. Here the hair covers the ears, the bangs are thinned and styled with feathers.
A similar option. Gray hair can be additionally highlighted, this will make the hairstyle even more interesting.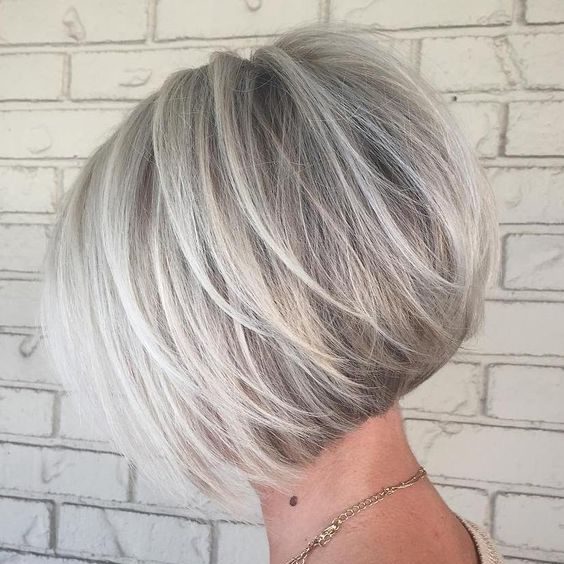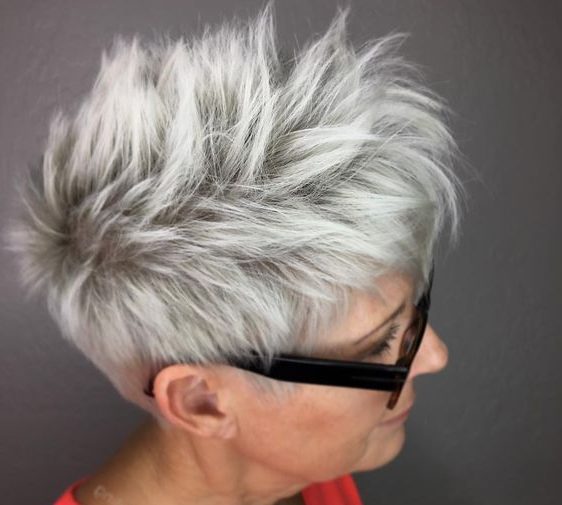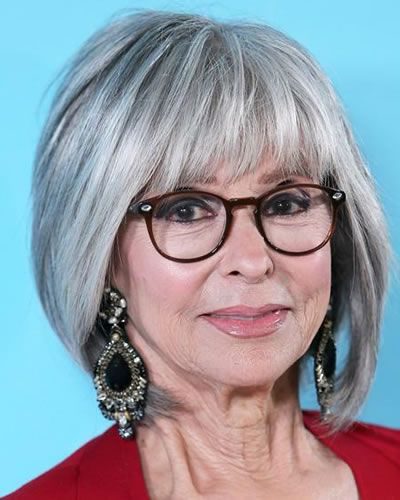 A fluffy haircut that covers the ears suits many women. Here the bangs are very long, covering the eyebrows. It is thinned out, thanks to this it looks light, airy.
Below is a bob haircut with curled front strands. This hairstyle makes the look especially soft and feminine.
Below is a haircut for curly hair, in which there is a slight asymmetry – on one side the hair is cut a little longer. In order for curly hair to lay beautifully, it is necessary to use special products designed for styling curly hair: cream, mousse, lotion. Then the curls will not get messed up but will take a beautiful spiral shape.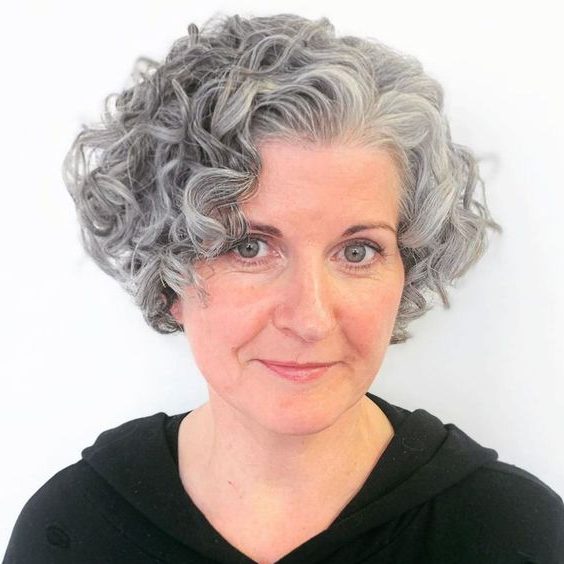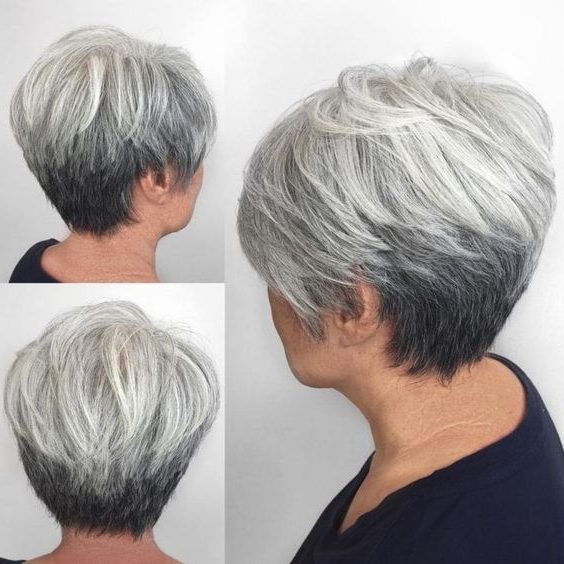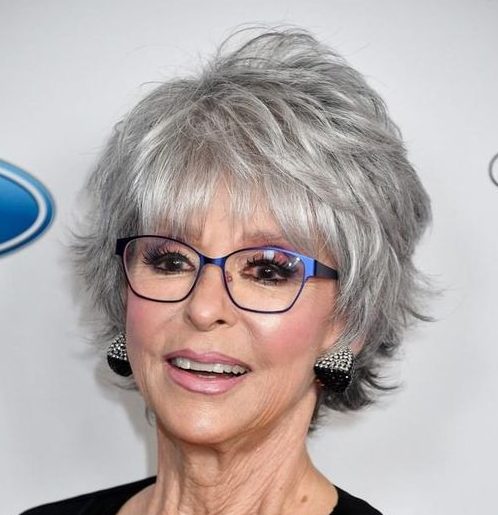 Shown below are two haircuts. Both feature a beautifully trimmed nape. In both cases, it has a perfectly round shape. These haircuts are very young. In order for the back of the head to always look impeccable, the shape of the haircut must be trimmed often. To do this, you must visit the salon at least once every 2-3 weeks.
How to get beautiful gray hair?
When hair turns gray, its structure changes. A large number of air bubbles appear in the hair. This leads to the fact that gray hair becomes more rigid and difficult to style. It also lends itself to staining worse.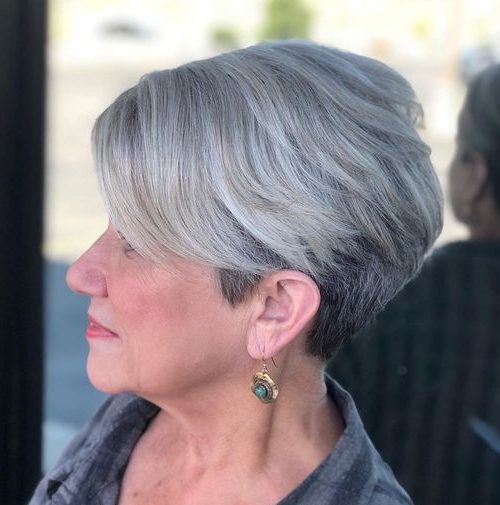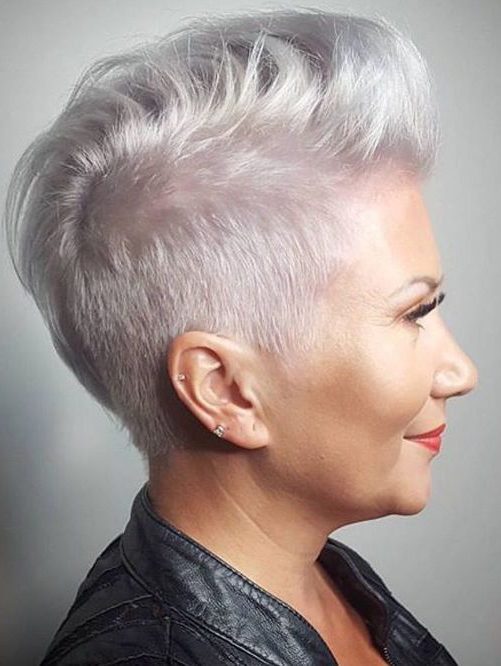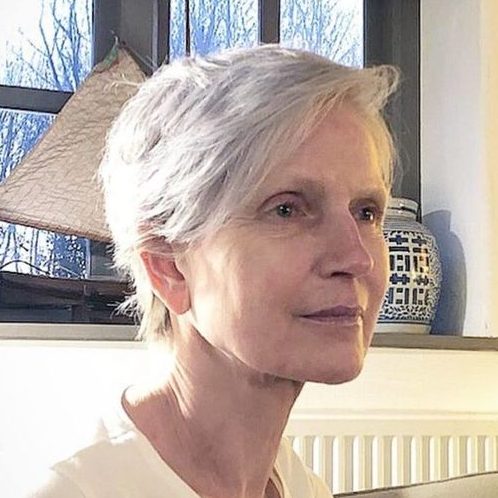 In addition, gray hair appears unevenly, gray hair is mixed with darker tones, an effect called "salt and pepper" occurs. Also, gray hair can take on a dirty or yellowish tint.
For gray hair to look great, be shiny, and have a silvery tint, it must be washed with special shampoos designed for gray hair. They give shine to gray hair, eliminate dryness, neutralize yellowness.
These shampoos are not coloring. These are regular washing shampoos, so they are easy to use. They are sold in shops selling professional hair cosmetics and are more expensive than conventional shampoos available in the mass market. If you want your gray hair to look nice, don't skimp on them. I will add that the effect will be noticeable with constant use. These shampoos are available from many brands. The cost of a 250 ml bottle ranges from 400 to 900 rubles.