There is nothing as liberating as embracing your natural hair in all its glory. While women have always shown their curls fearlessly, the natural hair trend has taken off in the last five years. Not only does it look amazing, but it's also healthier for your hair – no texturizers required. When choosing a style, there are a few things to keep in mind. Start with your curl type, your hair's porosity (that is, how much conditioning and maintenance you need), and whether you want to keep it short or help it grow long, and go from there. Whatever the length or the texture, there is a style that will highlight your inner goddess. Here are some gorgeous natural hairstyles for black women to inspire as you go back to your roots.
Short natural hairstyles for black women
Cute natural hairstyle
Cute natural hair is fun, youthful, and doesn't require a lot of maintenance. This look is perfect if you have 3C curls and relatively thick hair. Let your curls run freely – you won't need to do much more than comb your hair and apply your regular hair moisturizers. Just go with the natural direction of your curls.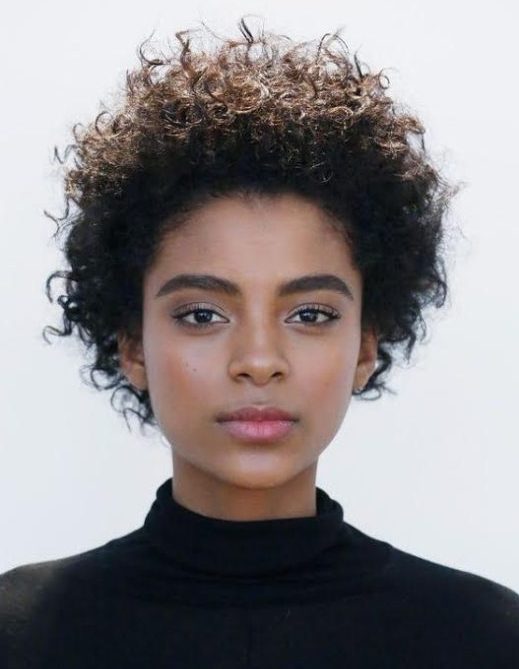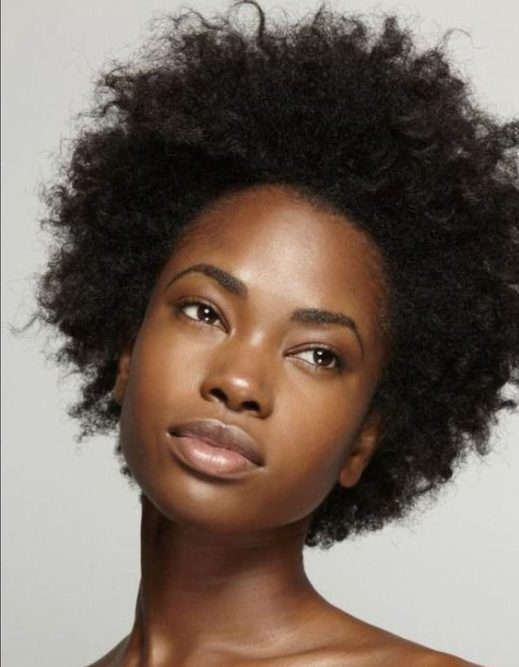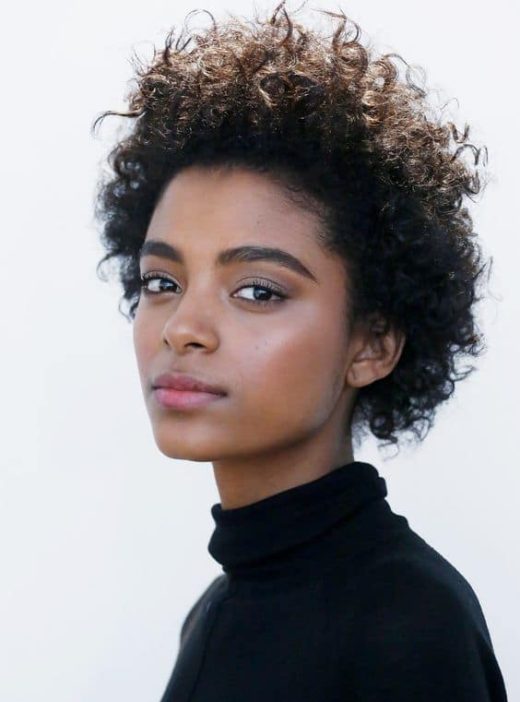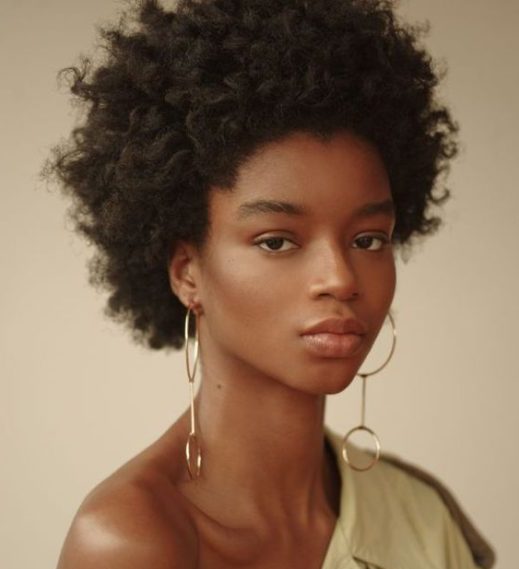 Quick natural hairstyle
A quick style for short natural hair is a mini afro. There is less chance of breakage as you don't need to wear hair ties or heat styling. To keep your mini afro healthy, be sure to style your hair when it is dry rather than wet. Make regular masks and oil treatments to hold in moisture, and wrap her in a silk scarf when you go to bed. This is also an effortless style when she grows up.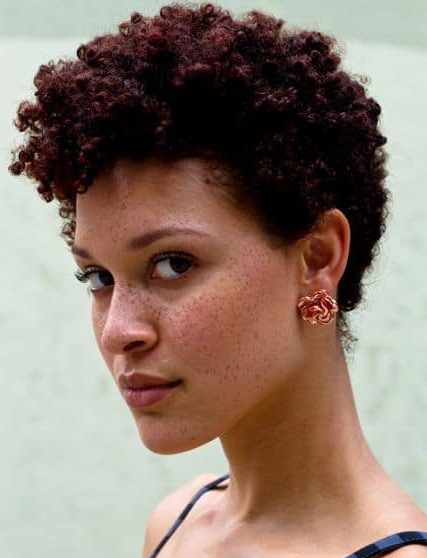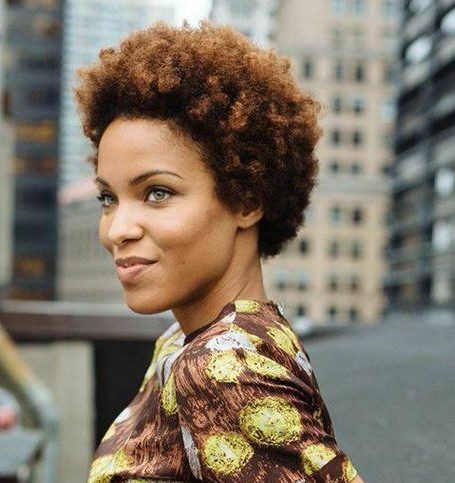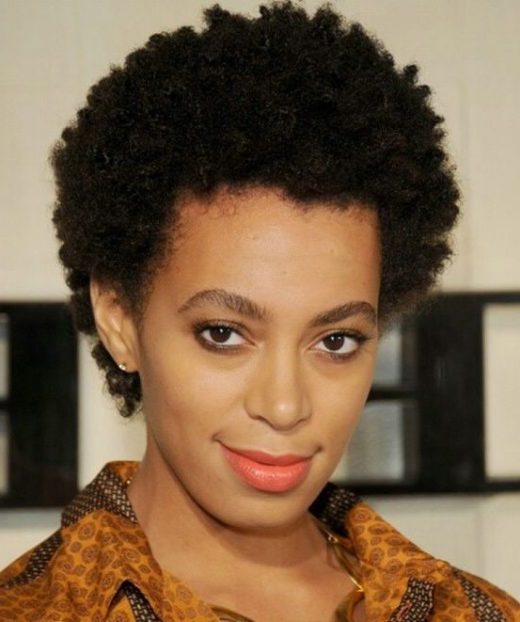 Very short natural hairstyle
If you're ready for a bold new look, why not try a super short style. Women going natural for the first time often get "the big chop," meaning their hair will have new growth with the same texture. Any relaxed or damaged hair is cut off. The cropped curls are easy to maintain as you don't need to braid or twist them. All you need is to get regular trims and alignments to keep it looking fresh. Don't forget to condition it, too; your hair still needs moisturizers and oils to keep it from drying out, even when it's very short.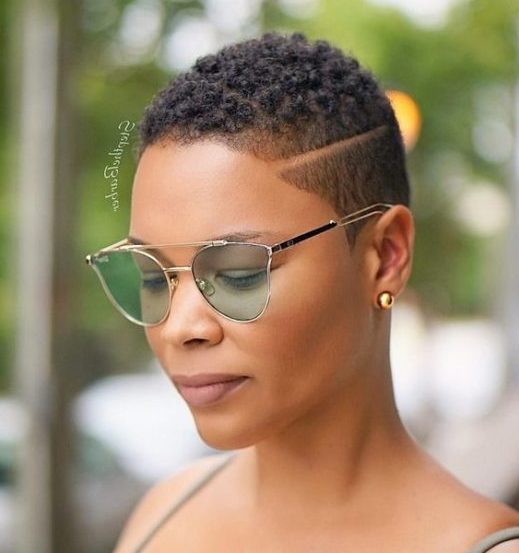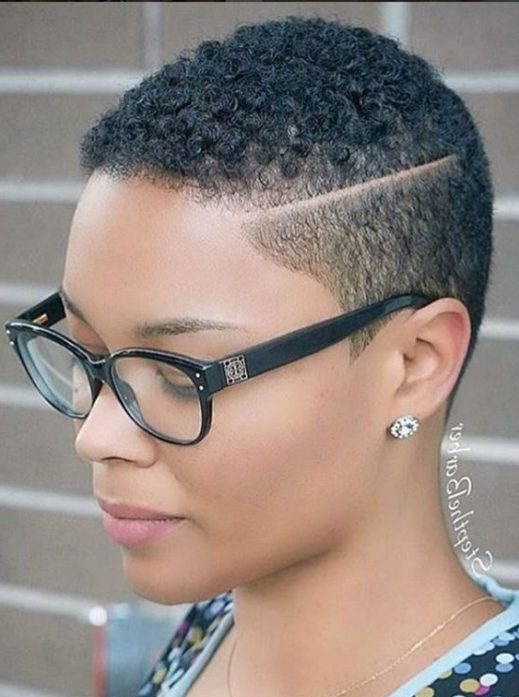 Natural Mohawk Hairstyle
Also called a "Frohawk," this cut involves a side fade with lots of lengths and extra volume on top. You will need to start with medium-length hair before cutting as you need enough hair to form the mohawk. The natural mohawk hairstyle suits 4A, B, or C curls as they have the most volume and hold the shape best.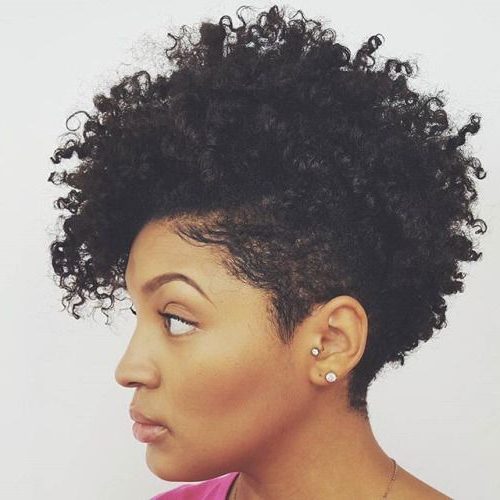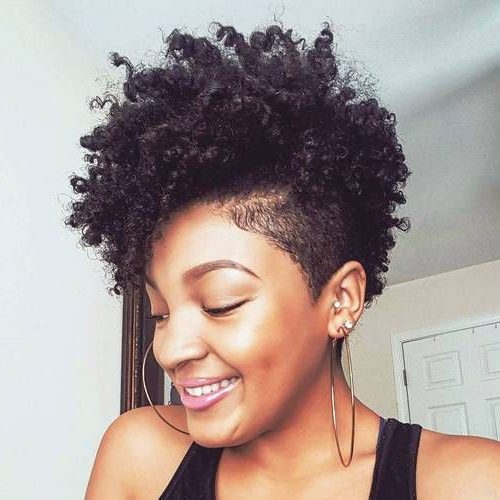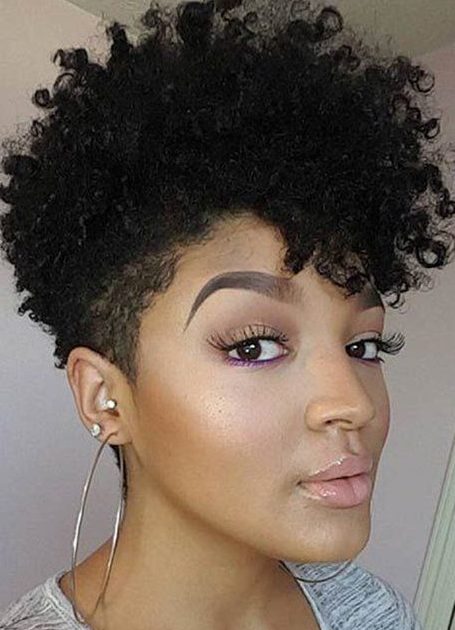 Tapered natural hairstyle
Tapered cuts are having a moment right now. Kinky bouncy curls look amazing with this type of style. This is a medium maintenance look as your hair is still kept short without the need for braids or twists, but it will require regular trips to the salon to keep the shape intact. This cut leaves you a bit more length to work with, making it versatile.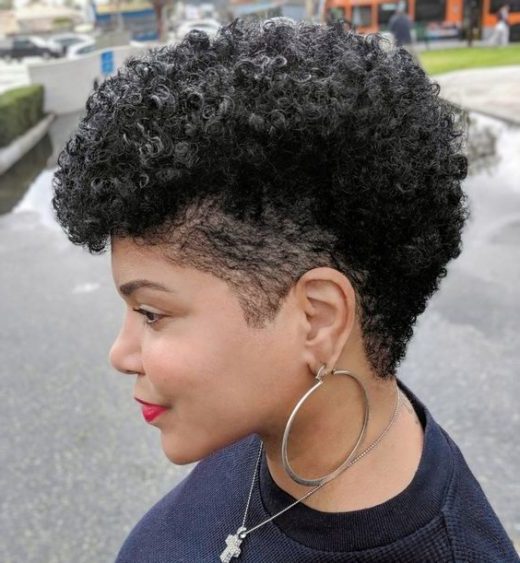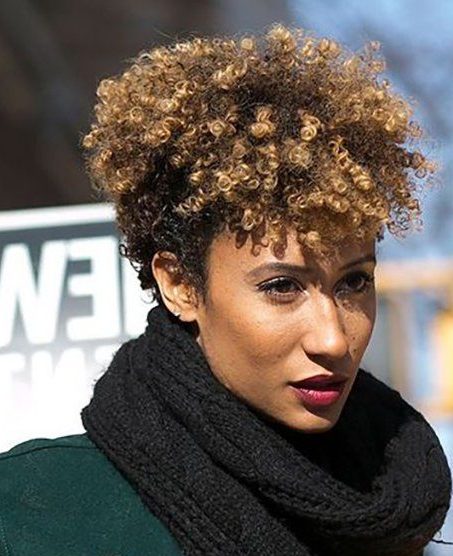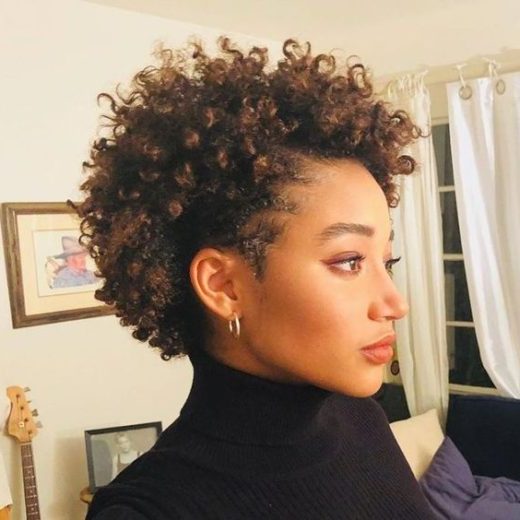 Medium length hairstyles for black women
Natural Braided Hairstyle
Braids are a classic for a reason. Not only can they be a protective style, but they are also versatile. There are hundreds of different types of braids and braiding techniques, and you can style your braided hair up or down into a bun, loose braid, or hairstyle. Try to keep it super simple and classy with two French braids, starting high on your forehead. Keep your edges and baby hairs in good condition and brush them back for an even hairline, so your tresses look more polished.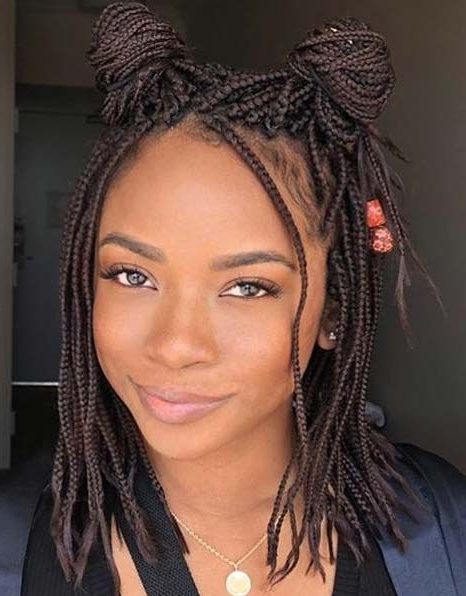 Protective hairstyle
Protective hairstyles give your hair a break from chemical treatments, styling heat, and physical stress. Using them also means that most of your hair is hidden, so it is not exposed to pollution or other environmental damage. If your hair is prone to breakage, protection styles are a great option. They can also be a great time saver and keep your hair healthy during tough seasons like winter. However, it is essential to make sure you don't leave your protective style on too long or too tight and remember to keep your hair hydrated.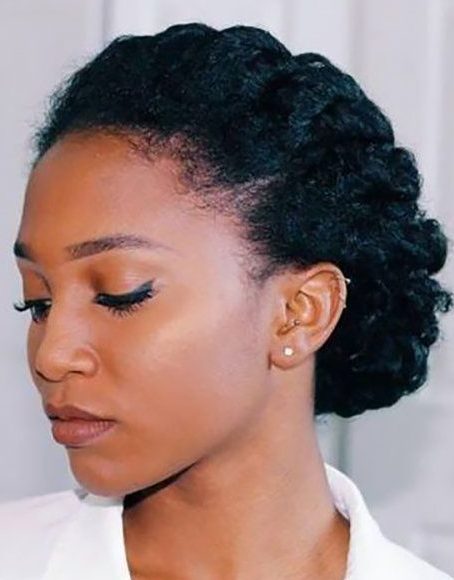 Flat twist hairstyle
Flat twists are a simple style that you can do yourself with a bit of practice. This style does not require three strands of hair as a braid, take two strands of hair and twist them towards each other, working backward. You can leave your twists loose or tie them in a low bun or ponytail. Some hair textures can hold the twist without an elastic or tie, making it one of the most effortless styles for natural hair.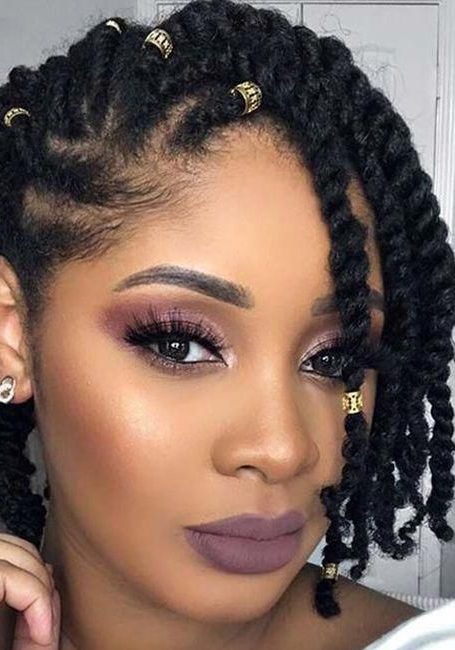 Tissue
Getting a weave is a way to instantly get long hair or try a straighter style without relaxing or hot styling. It can also protect your natural hair as you grow it out. This is because your hair is braided before the extensions are sewn on top, which means it is protected from the elements. Always have your fabric stitched, never glued – these bonded fabrics can suffocate your scalp and cause hair breakage. Keep your hair natural with moisturizers, and be sure to change your weave every four to six weeks. Also, make sure the hair for your weave is natural human hair, not synthetic or animal hair, as this can cause irritation and even allergic reactions.