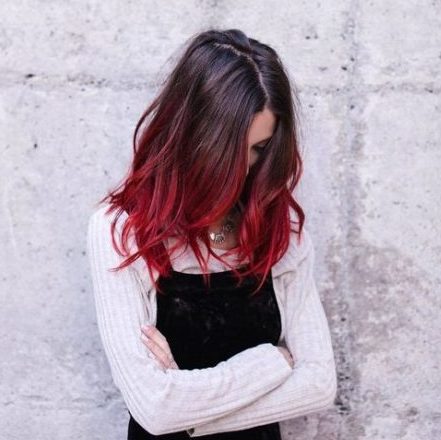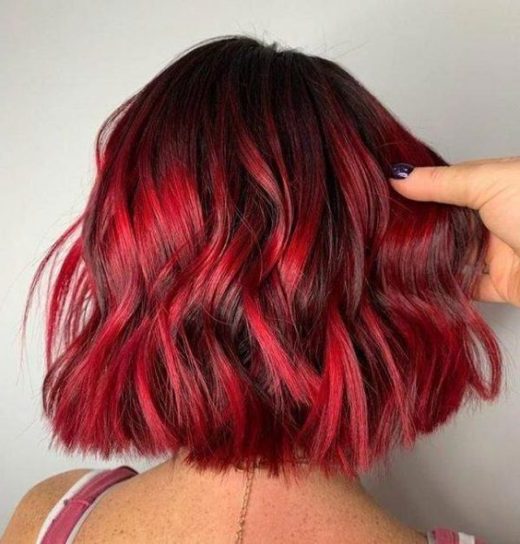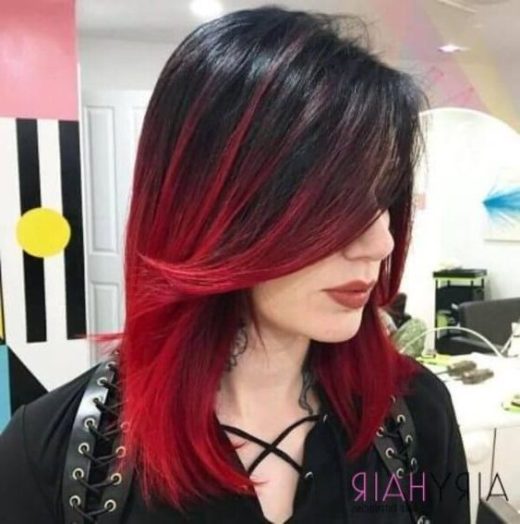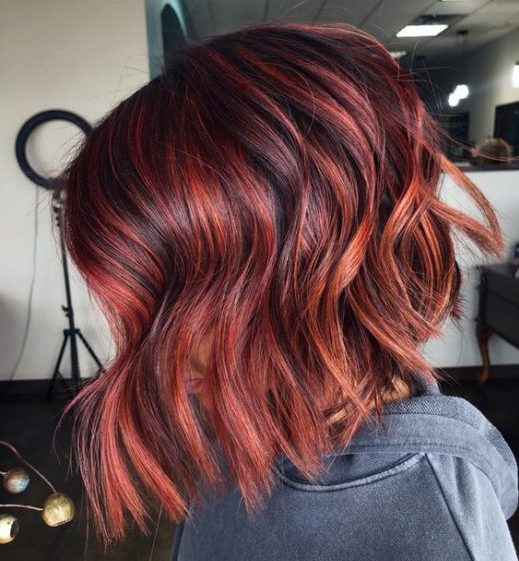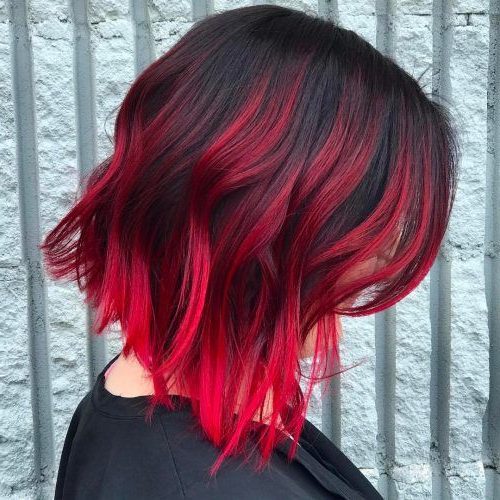 Features of red ombre
Red ombre is a modified ombre highlighting technique that is essentially a smooth transition from dark, usually natural roots to light tips. In the case of the red version, the light tips are tinted in scarlet shades of varying degrees of intensity: from almost copper to burgundy.
Advantages and disadvantages
Red ombre inherited the disadvantages of the "parents" – coloring in red and highlighting ombre. But there are twice as many pluses!
pros
Red ombre allows you to visibly change the image without dyeing the entire hair.
It looks very unusual and bold, making the appearance brighter.
The growing roots do not spoil the appearance in any way, since the staining involves the tips.
Any eye color looks brighter against the background of red.
In the case of using unstable paints, you can quickly change the color if you don't like the red.
Minuses
Poorly combined with a complete lack of makeup, but great with red lipstick!
Like any red shade on hair, it requires perfectly even skin without redness.
Rinses off quickly if no effort is made to maintain color.
Requires a wardrobe revision: some colors will have to be abandoned.
Doesn't look good on very curly hair.
Not suitable for home use.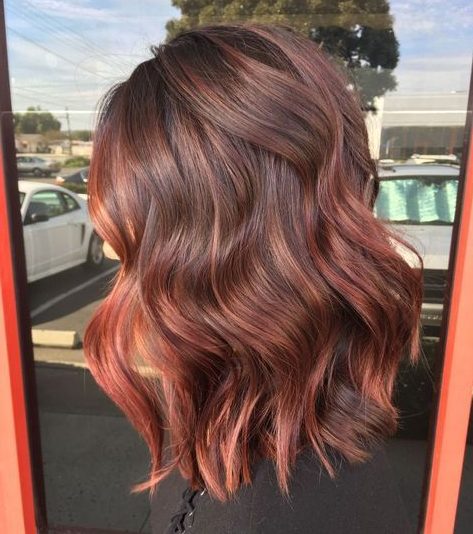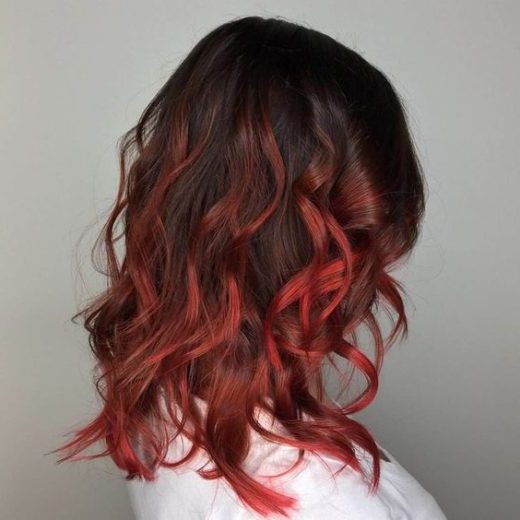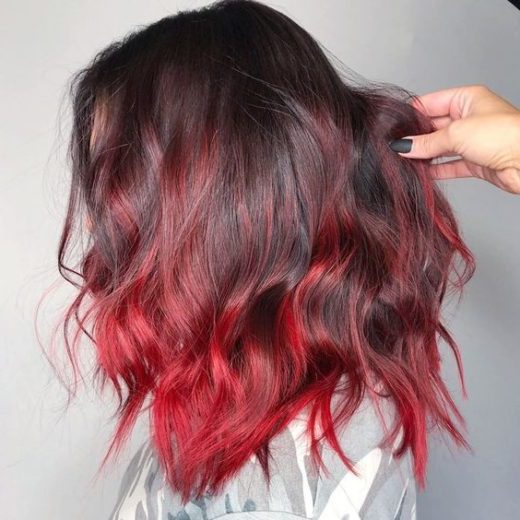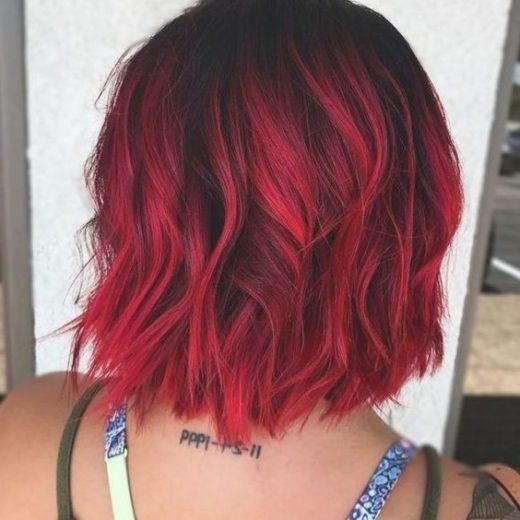 Who is it for?
As with red lipstick, in the case of a bright red ombre, the main thing is to choose your shade that matches your skin tone. Shades with an orange component are suitable for warmth, and red tones with a blue undertone, close to crimson, are suitable for cold. Overall, however, the bright red ombre is not the most versatile color.
Our list will help you determine if it is right for you.
The skin can be either light or dark. The main thing is the absence of redness on it.
Dark hair (black or dark brown) is the best base for this ombre. With them, red looks as harmonious as possible. Girls with light brown hair can also try this coloring if they want to play on the contrast of natural roots and bright ends.
From unnatural shades in pair to red ombre, darker reds are recommended.
On light hair, a red ombre is the easiest to make, but now this combination is considered irrelevant and is not recommended by stylists.
The color of the eyes does not matter: with a red ombre, brown, gray, blue, and green eyes look equally beautiful.
Red ombre is a bold and bold coloration that looks best when paired with monochrome pieces in a minimalist style. If you like to dress brightly or adore the boho style, it is better to consider other techniques.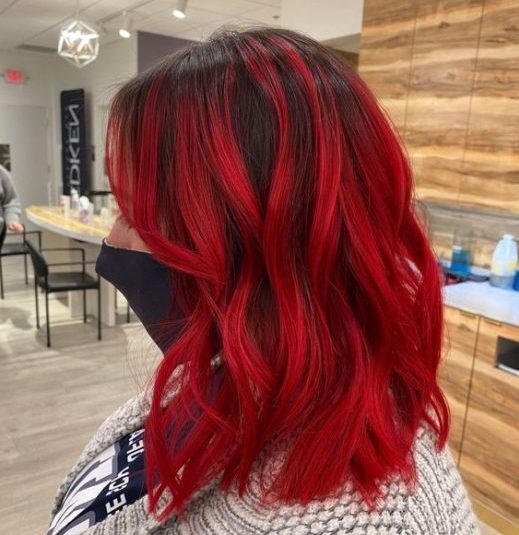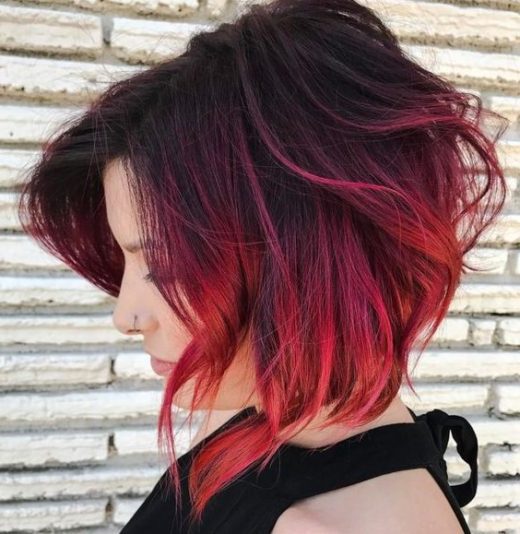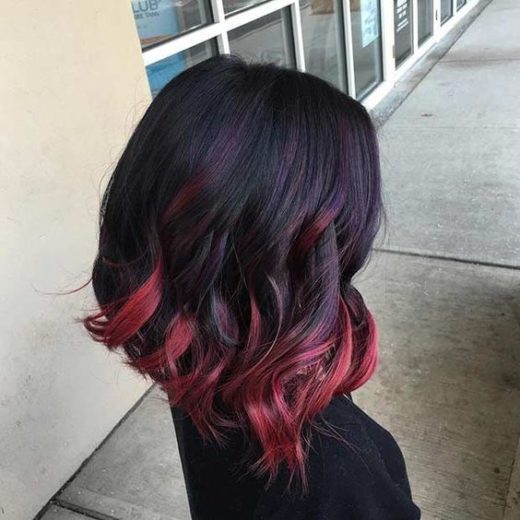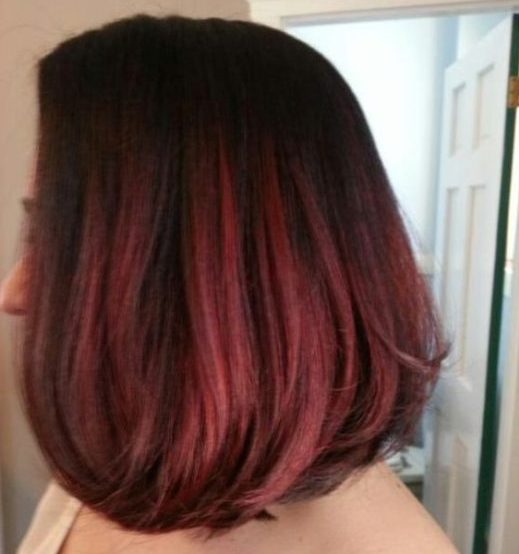 Actual shades of red for ombre
There are a great many tones of red: a girl with any color type will be able to choose the right one for herself. Catch the trendiest ideas!
Bright red
A fiery red ombre is an option for brunettes and for those fair-haired girls who want to radically change their image and make their appearance brighter.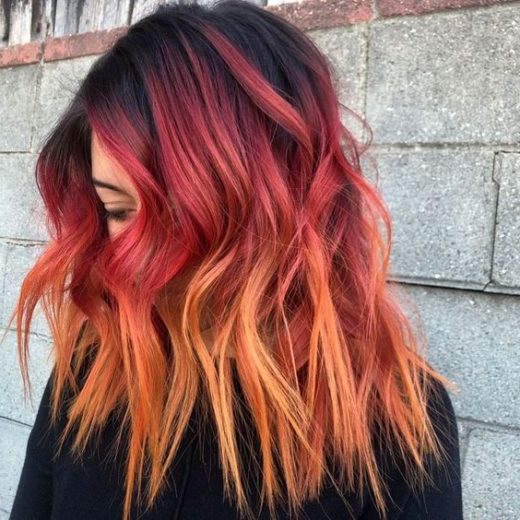 Crimson
Raspberry ombre suits girls with a cold color type and looks especially great in combination with roots painted in amethyst. Bold and magical!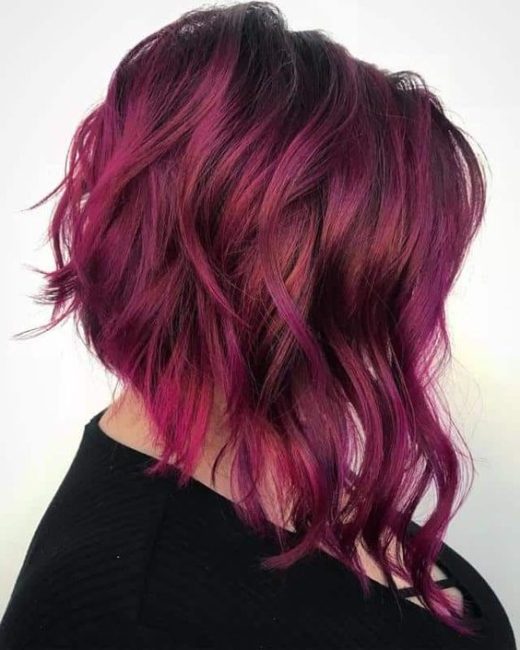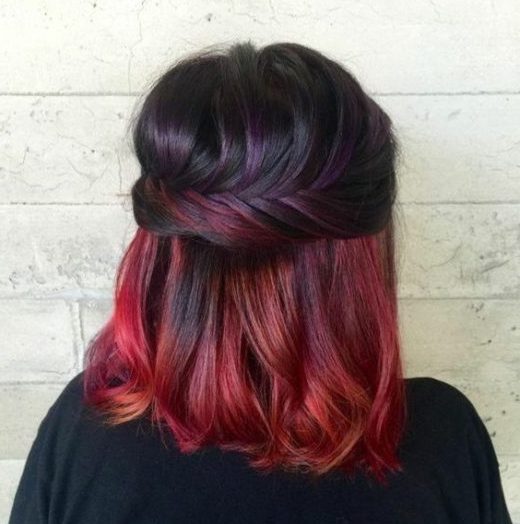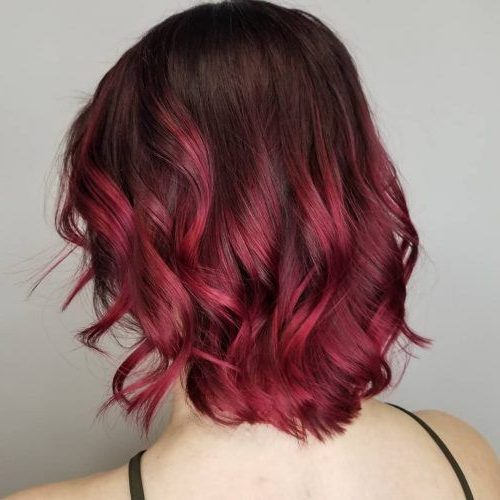 Burgundy
The best option for dark brown-haired women is a burgundy ombre. Noble and elegant.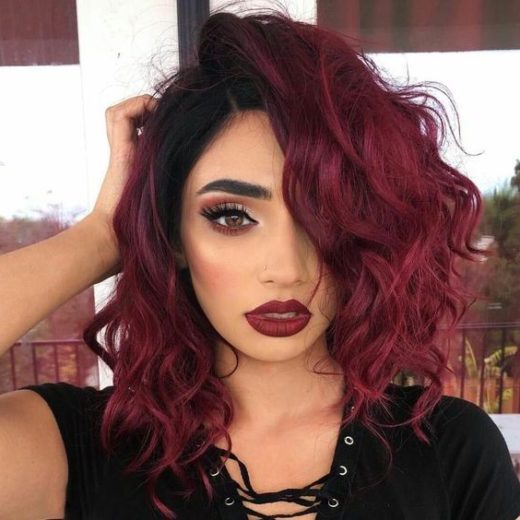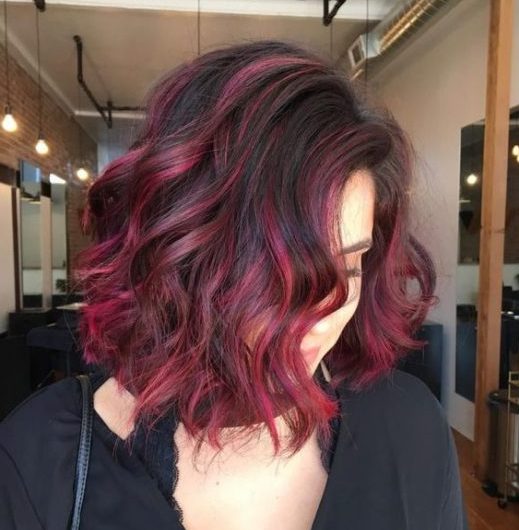 Cherry
Ripe cherry ombre looks fantastic on brown-haired women and hot brunettes.