Women with particularly curly hair often have the feeling that they have to keep their hair particularly short so that the mane retains its beautiful structure and the curls do not hang out. But the right cut is half the battle, and women can also wear short, half-length hairstyles without having to worry about those pretty waves.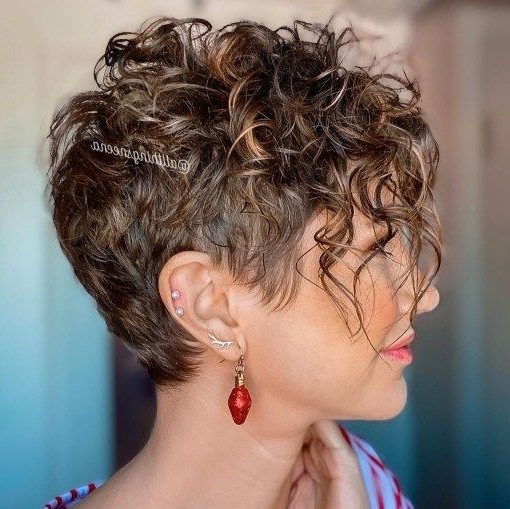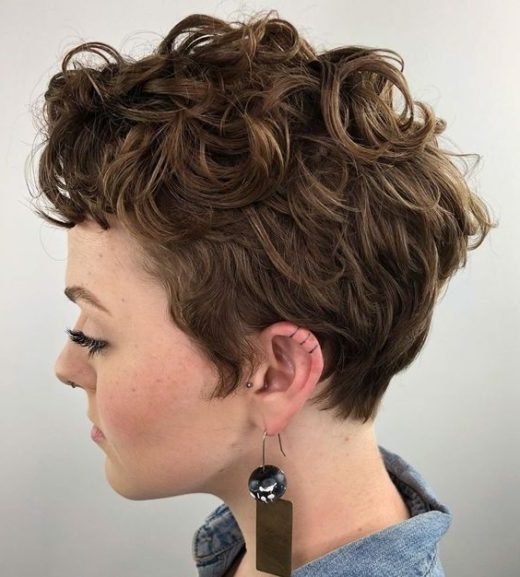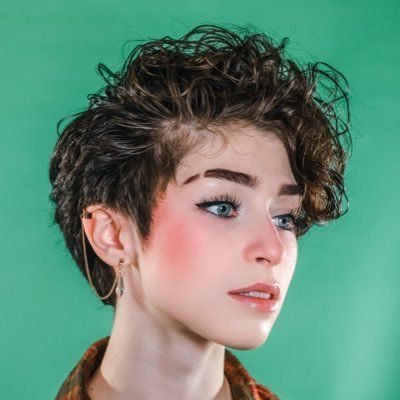 Pixie cuts with curls
But it doesn't just have to be the cut, you can also use color variations to create a neat structure. With curls, it is often advisable to cut the sides shorter, but you should always choose the cut depending on the nature of the curls and the shape of the face.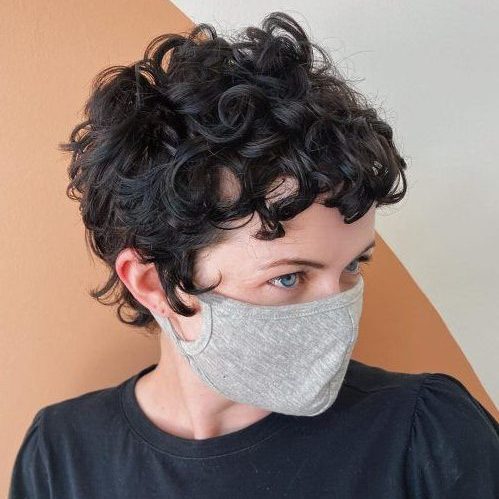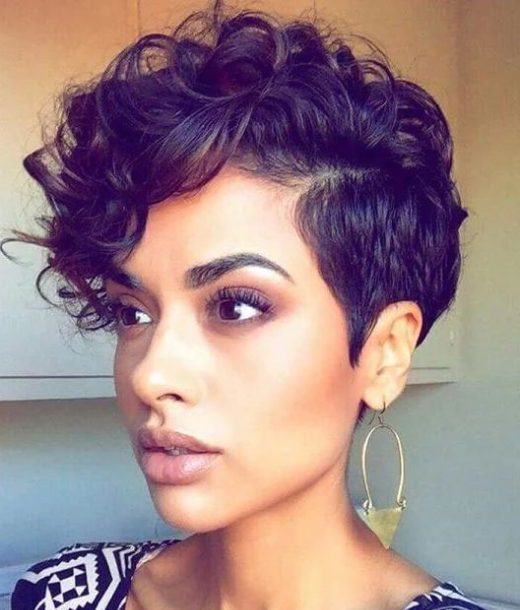 Platinum Blonde with Side Bangs
Some women do not dare to wear short haircuts because they fear that they will no longer be noticed. This pixie in cool blonde with extravagant side bangs gives you a certain mysterious touch.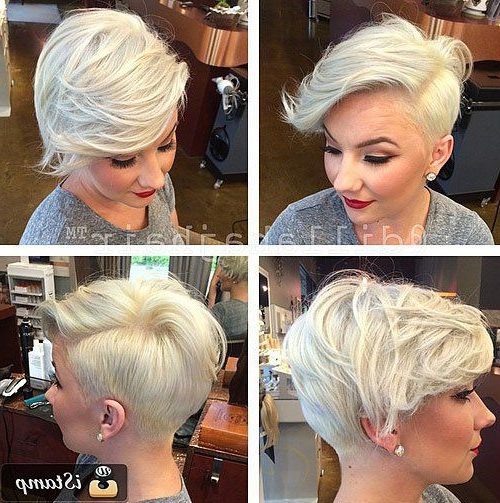 Naughty Lured
Not everyone can wear super short bangs, but if you have a beautiful face, it will accentuate your beautiful features even more. To do this, you should wear accentuated eyebrows and lips.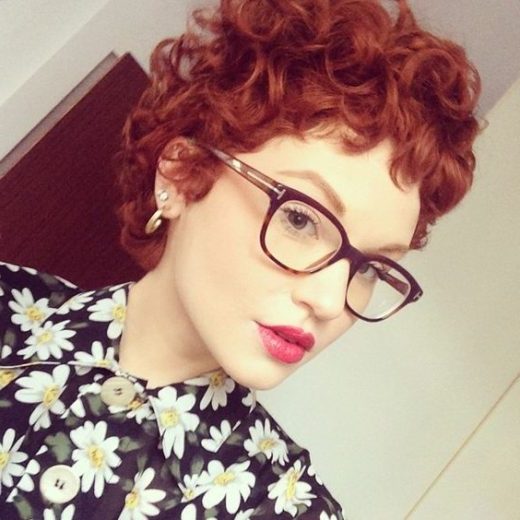 Fluffy Mohawk
The key to a sexy hairstyle: make it look like your hair is always lying this way and like you've just run your fingers through your hair.
Very Short Pixie Cut with Curls
Super short hair seems a little difficult to us with curly hair, as they can be a bit stubborn genre and straight hair is just better. A curly pixie cut can look great here. The trick here is to choose a good product for curly hair.
Colorful Curls
Show the curls! For messy pixie cut the brave, we have a variant with great ringlets in copper and horse in the mix. The mixture provides great contrasts and is real eye-catchers.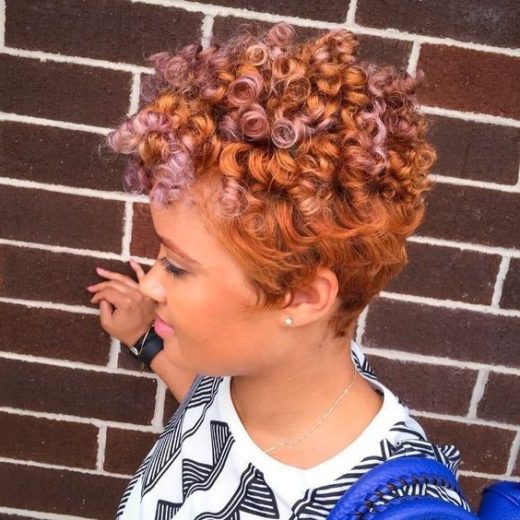 Semi-curly in Strawberry Blonde
With curls, you can try out a lot more variations on a short haircut than with straight hair. So, like in the hairstyle shown above, play with the length and the cut. The extraordinary strawberry blonde is for those of us who like to experiment. But the hair color can eventually be changed again.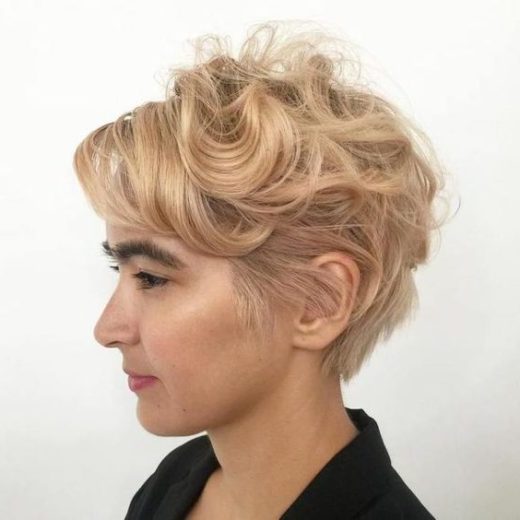 Undercut with Curls
This look is edgy and very expressive. Shave your hair to millimeters around the ears and the back of your head, but keep the top hair wild and curly. This cut is very easy to maintain but should be cut by a hairdresser.
Brightly Colored and Electrifying
In need of some color? To bring some pizzazz to your short haircut, you can also play with unusual hair colors that cannot be found in nature.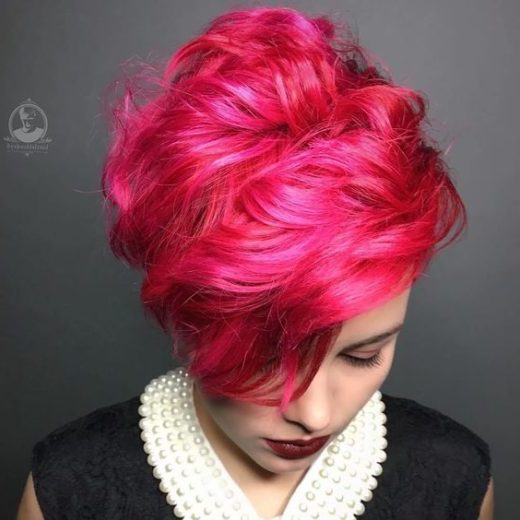 Innocent with Parting on the Side
There is something boyish about this look and at the same time sugar-sweet. Use a little foam and a small round brush to create a side wave and otherwise leave your hair more natural.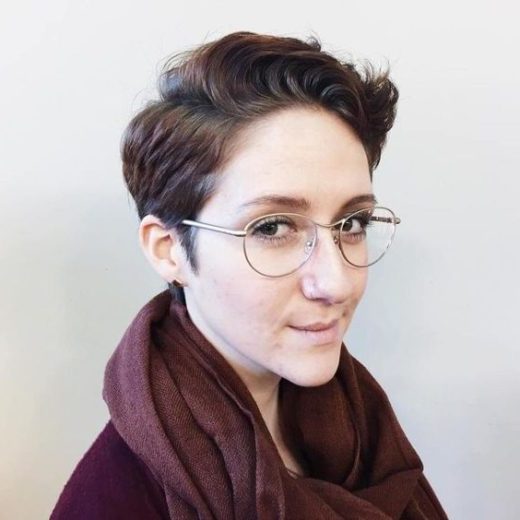 Short Haircut for Round Faces
Women with round faces often do not dare to wear a short haircut because they fear it could make their face even rounder. Your trusted hairdresser will know which hairstyle to use for your face shape.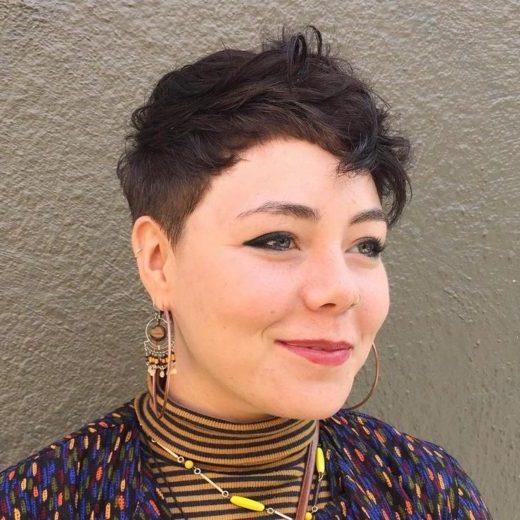 Asymmetrical with Defined Curls
Women with strong curls often hesitate because they don't know how to tame a pixie cut with their curls. A slightly asymmetrical cut can solve the riddle here. A rich conditioner ensures that you can keep the mane in check.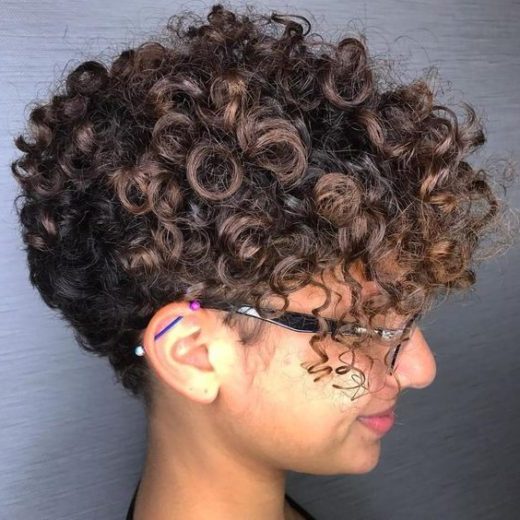 Pixie Bob in Pin-up Style
This curly pixie pays homage to the pin-up girls of the 1950s. In this case, however, with a little twist: the so-called granny look. Many young women today intentionally have their hair dyed a gray shade of silver. A new twist on that "old" hairstyle.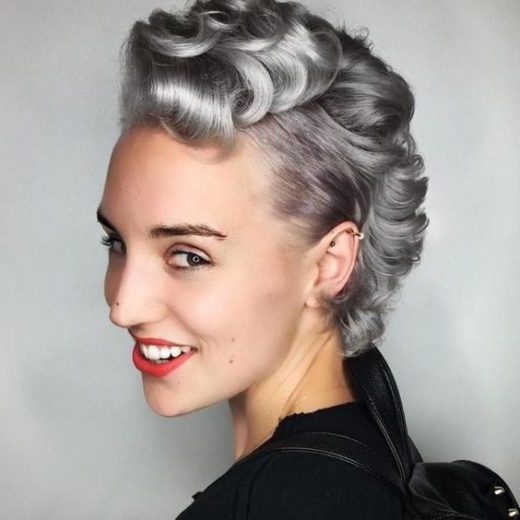 Ultra Short with Side Bangs
You can't choose between super short and long. Then take something that is in the middle of both; the extra-long bangs can be easily styled with a curling iron. A great look when you're ready to try something new.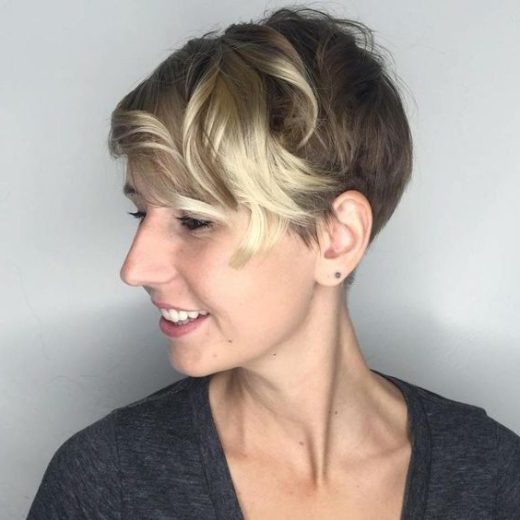 Braided Effect
A braid automatically adds something girly to your look. But just because you have short hair doesn't mean you can't imitate the look. Put tight curls side-by-side on one side to create the effect.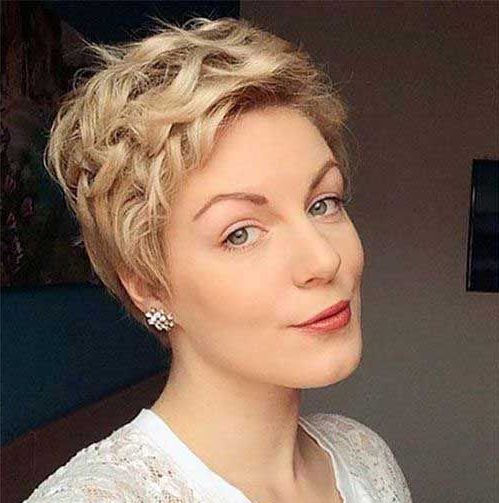 Ultra-short Mini Curls
If you are blessed with small curls, this is not the only reason why you should avoid a short haircut. Create a certain depth with the texture of your hair, with which you are guaranteed to look. A gloss spray lets your hairstyle shine beautifully.