Little girls want nothing more than a long mane. Since children's hair is very thin, especially in the first few years of life, and grows more slowly, this wish unfortunately rarely comes true. But also short haircuts can be styled into playful and cute hairstyles. We will show you numerous ideas for short hairstyles for girls: From the easy-care pixie haircut to the trendy long bob to the layered hair, our article has something for everyone. In the photo gallery, you can still find pictures with braided hairstyles for short hair, as well as different ponytail variants. Find out how to properly care for short children's hair and how to style it quickly!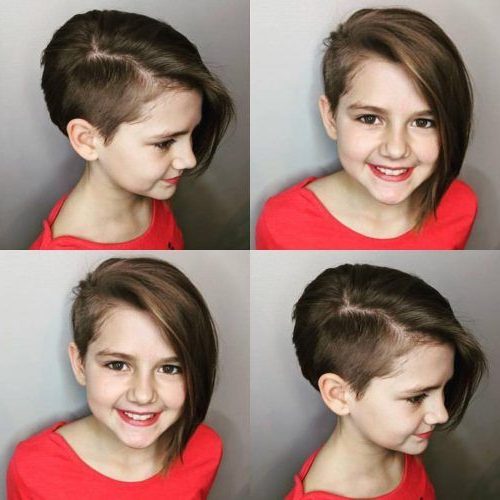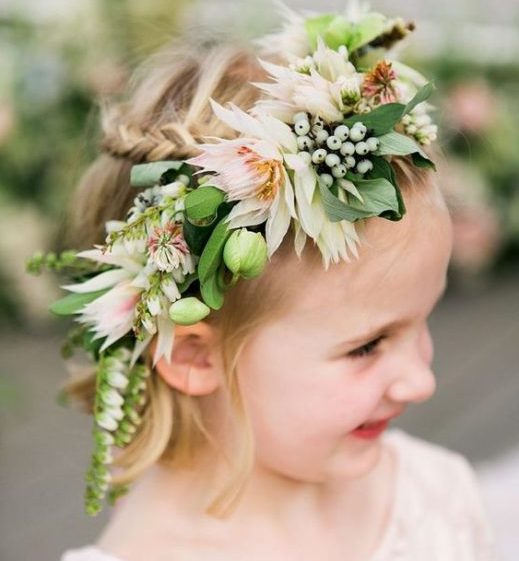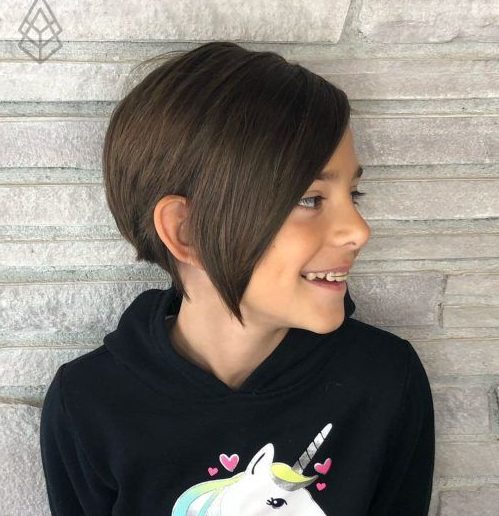 No beautiful hairstyle is possible without the right haircut. Which cut the parents and the child will choose does not only depend on personal preferences. It is also important that the children's hairstyle is easy to care for and that it harmonizes well with the shape of the face. Here, stylists can provide the family with help and advice, because only a children's hairdresser can correctly assess the hair structure and suggest a suitable cut accordingly. For example, layered hair adds volume to the hairstyle and is perfect for children with thin hair. The Garcon cut, on the other hand, is a cheeky short hairstyle for girls with thick hair.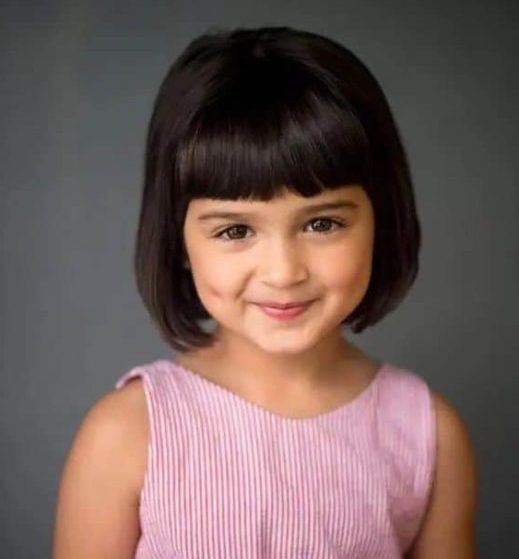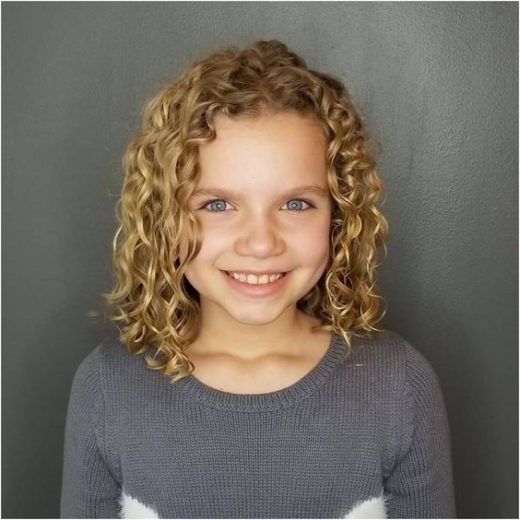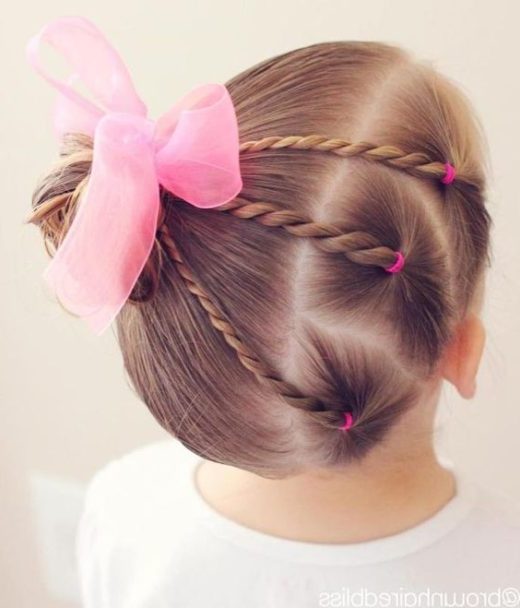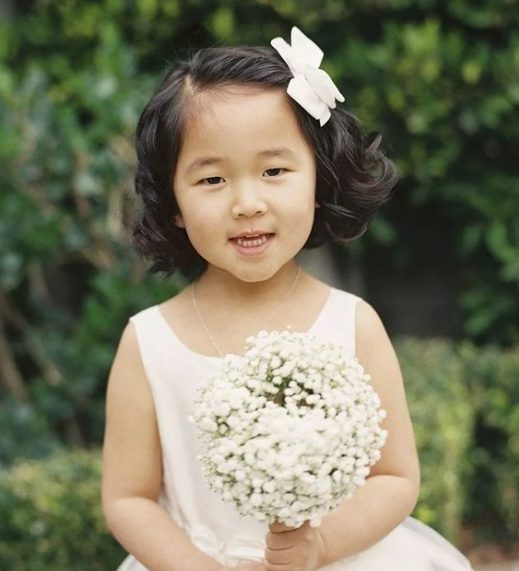 A successful haircut should also emphasize the visual advantages. For example, step cuts look particularly good on a child with an angular face because they can even out the features of the face. Girls with heart-shaped faces can also wear their straight hair in layers, or opt for a hairstyle with bangs with frayed tips. A long bob with side volume looks particularly good on triangular and long faces.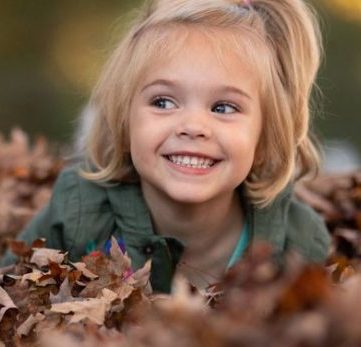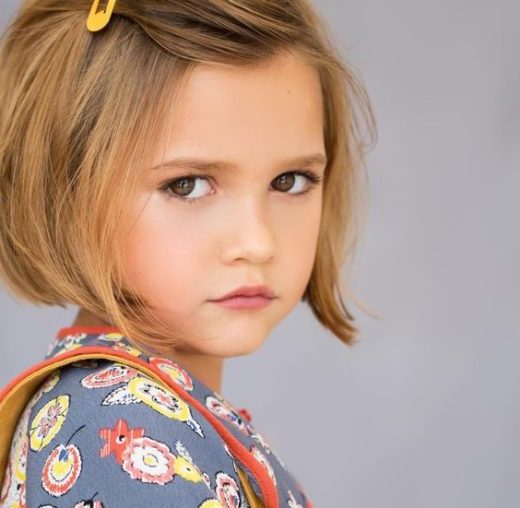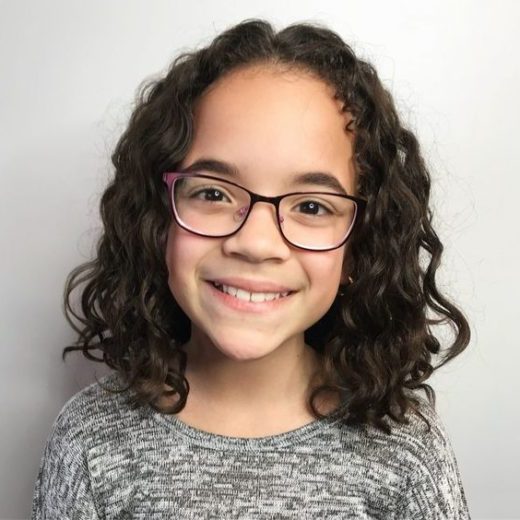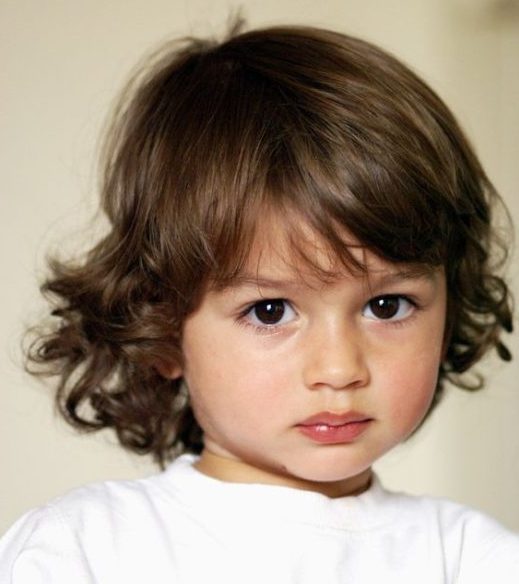 When it comes to short hairstyles for girls, then the long bob comes first. The shoulder-length hair can be braided, styled in a bun or ponytail, and is still easier to care for than a long mane. Matted children's hair, for example, can be combed much faster and painlessly if it is shoulder-length. This short haircut is perfect for girls between 10 and 12 years, because it looks modern, stylish, and at the same time fresh and cheeky.
Then comes the pixie cut, which has also been very popular lately. The hairstyle is extremely changeable and suits almost every face shape. For the short haircut to turn out well, a little more patience is required with the children's hairdresser. That is why we recommend the pixie cut for girls from 4 years of age. Now is the time to teach the child that a beautiful hairstyle needs to be maintained. The pixie cut should be trimmed every 3-4 weeks, otherwise, the children's hair will quickly look shapeless.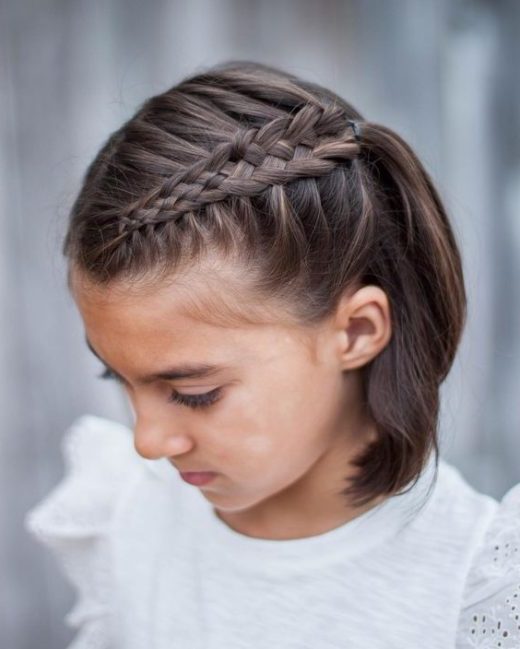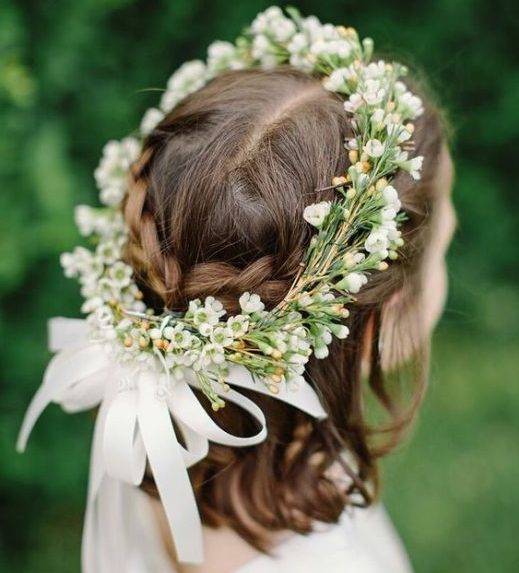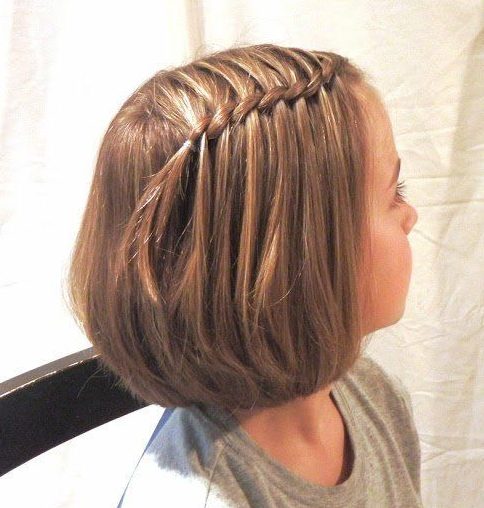 Even if little girls have a short haircut, there are numerous ways to braid their hair or tie it back in ponytails. In addition, headbands, fabric flowers, hairbands, and the like traditionally adorn children's heads. If you are looking for a quick hairstyle, then you can find various ideas for inspiration in the photo gallery. There you will find everyday hairstyles for daycare and school as well as festive hairstyles with real flowers in your hair.