A layered bob haircut is universal, as it does not have strict rules for execution and can look harmonious on any type of appearance. It has a multi-stage shape, thanks to which the hairstyle acquires additional volume and splendor. A layered bob can be afforded by ladies with both thick hair and thin and sparse hair.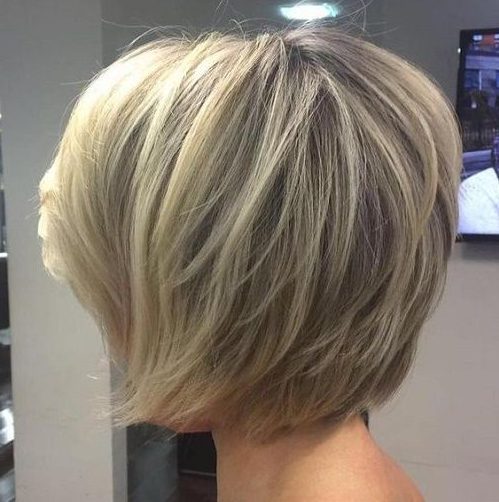 The layered shape of the hairstyle is achieved through graduation. The strands are shortened not at the same level, but in layers so that they turn out to be different in length. This form of the bean combines the options for haircuts ladder and cascade, looks structured, and is expensive.
What does a layered bob look like?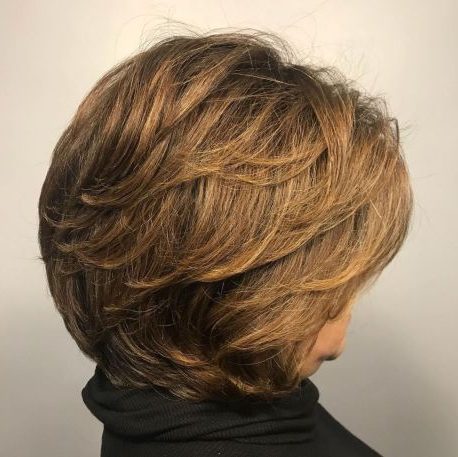 The classic layered bob usually has the following form: a shortened puffy crown and elongated strands that fall along the face. The number of layers on a short haircut depends on the density of the hair. The haircut is performed in several techniques, everything is selected individually, so the final result will look original, it will be your unique image.
Steps can start at any point in the hairstyle, the length of the strands can be discussed with the master at will. This approach when creating a haircut will make it possible to emphasize the dignity of the face and hide the flaws as profitably as possible, to choose the ideal shape of the haircut for you.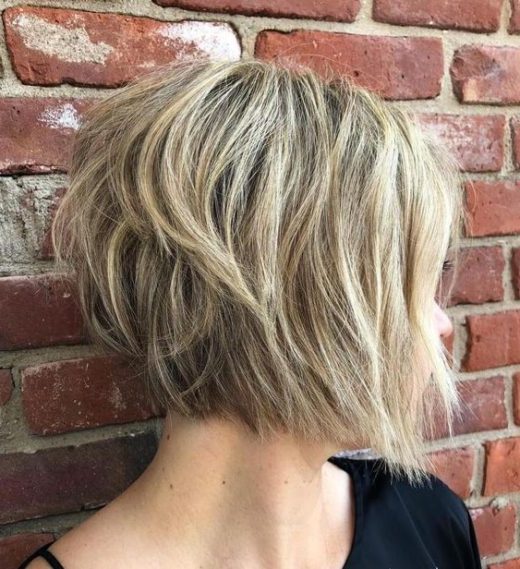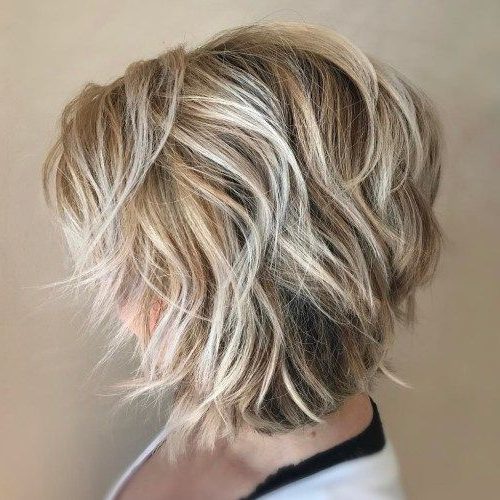 For example, if you make longer strands near the face, you can hide a wide forehead or massive cheekbones. The length of the haircut just below the chin line will suit girls with a round and full face, as it draws out an oval. If the face is oval and the facial features are correct, you can try on any layered bob model you like, everything will suit you.
Fashion asymmetry
Another trendy version of the layered bob is a one-sided extension. This haircut looks extraordinary and dynamic. Due to the asymmetry, it visually lengthens the round and square face and also camouflages other appearance flaws.
Regarding the location of the steps and the shape of the graduated strands, you can consult with an experienced master stylist so that the new image does not disappoint you.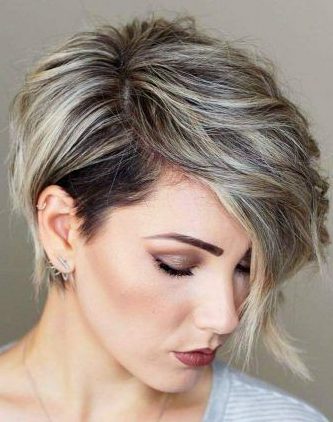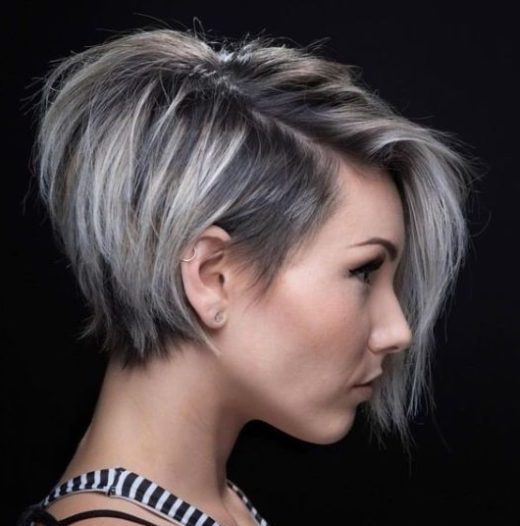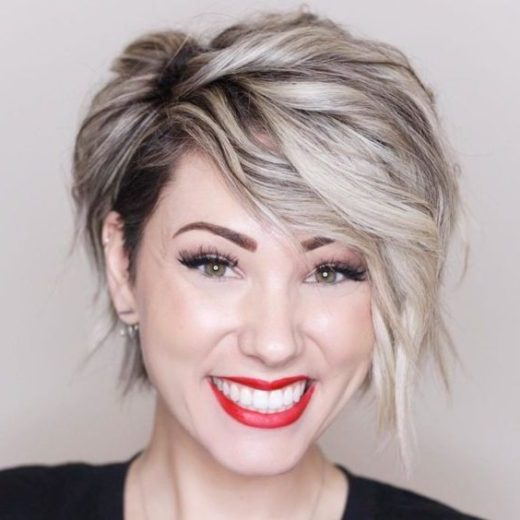 If your hair is thin and sparse, a layered bob with steps will help you gain extra volume and fluffiness thanks to a special technique. In this case, even very weak and damaged curls acquire an upper basal volume. And if the hair, on the contrary, is too thick and heavy, the master will thin out the ends to ease the severity of the hairstyle and simplify styling.
Benefits of layered bob haircuts
Easy to style, keeps its shape for a long time and does not require frequent visits to the hairdresser.
Versatile as it suits all hair types and face shapes
Makes the image more stylish and fresh, rejuvenates
Helps with age-related changes in hair, compensates for the loss of volume
It doesn't take long to lay a layered bob. Just dry the strands with a hair dryer after washing.
Also, if you are a supporter of experiments with coloring, a multi-layered bob will allow you to see the usual combination of colors, for example, when highlighting, more voluminously.
Textured and Wavy Layered Bob
So the hair is cut to about chin length, has a side part, and has been styled in beachy waves. It is an elegant and easy-to-wear look that will suit everyone. Beach waves are perfect for summer. Not only that, but the curls show off the layers. There will be tutorials online to show you how to style your hair like this.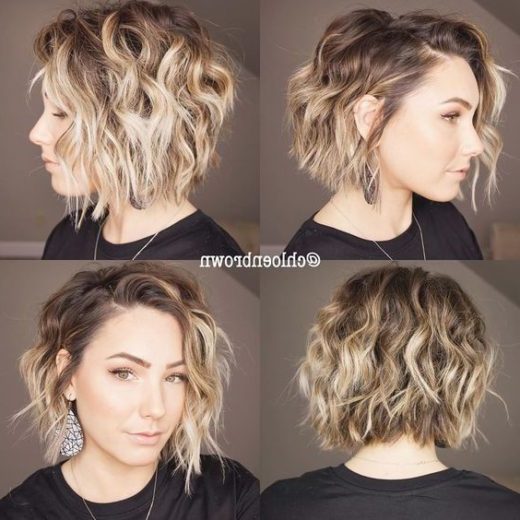 Beautiful Blonde Hairstyle
Next, we have another beautiful bob but this one is a bit longer. For this look, the hair has a length that is just below the chin. A longer bob like this is ideal for women who want to try out the style without cutting their hair too short. Again, this hair is textured and relaxed, which shows off the layers. Recreate the blonde version for a summery look or you can try the bob in any color.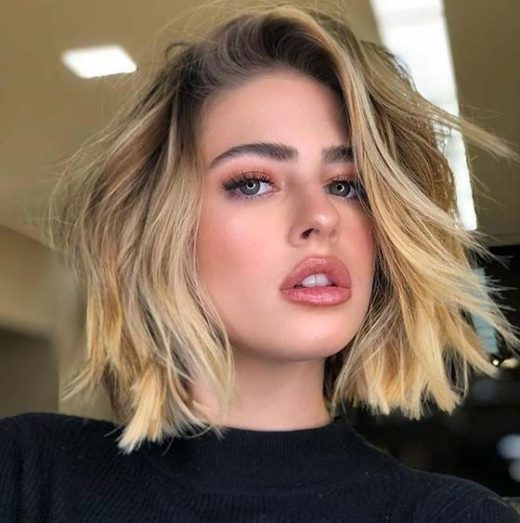 Inverted Layered Bob
If you like your hair to be chic, then this is perfect for you. Here we have a dark brown bob. The hair is cut at an angle which means the front is longer than the back. Subtle layers have also been added to the hair. An angled bob like this is easy to wear and will suit any woman. With hair like this, you can channel your inner fashionista because it has Victoria Beckham vibes.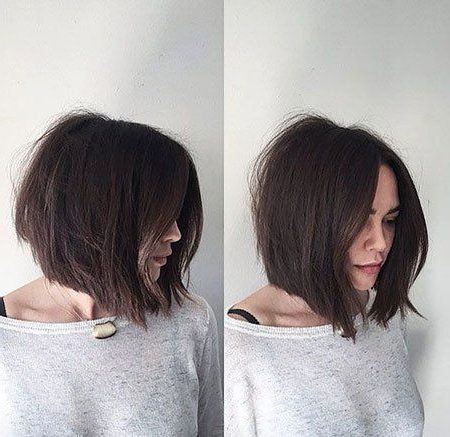 Short Layered Bob with Bangs
Bobs also look great with bangs. Don't just take our word for it, check out this next look. Here we have a chic layered bob with straight bangs. It's so pretty and the bangs frame the face beautifully. You can recreate this style or you can try side-swept bangs. A shorter bob would also be cute.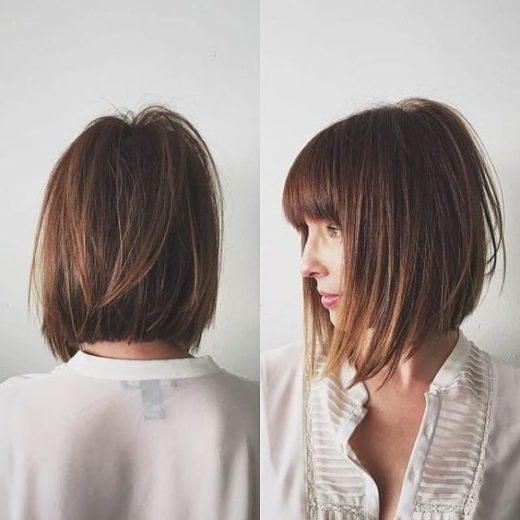 Modern and Trendy Blonde Hair
The next hair idea is one of our favorites. Here we have a bright blonde bob that sits just below the chin. The hair here is very layered and it makes a statement. Lots of layers like these make the hair light and sleek. This cut and color will refresh hair ready for spring and summer. Try a similar style or try the cut with different hair color.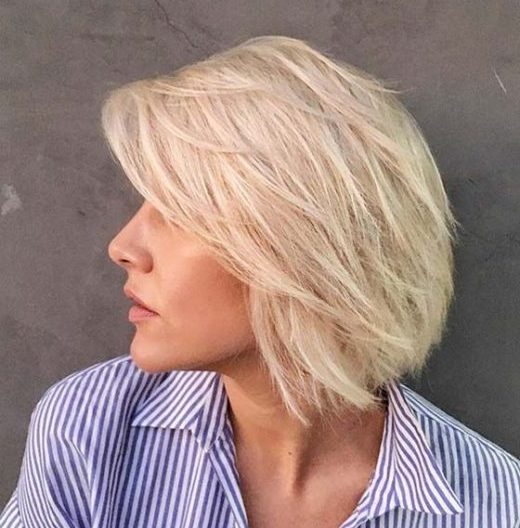 Textured Bob
Next, we have another textured bob. This one is a longer bob that is styled in layered waves. It is a trendy and easy-to-wear style. Layers are a great way to breathe new life into dark hair as they give the hair a boost. This is a very easy-to-wear style that will suit women of all ages. You can of course try this bob with a shorter length too.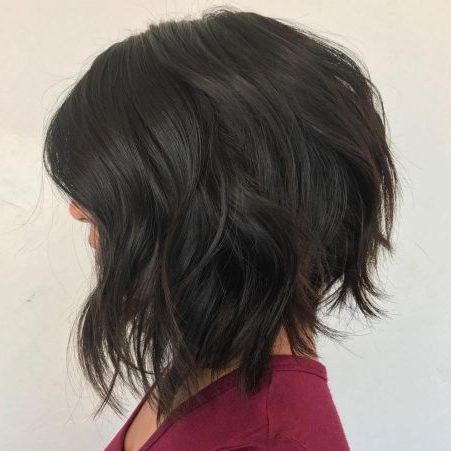 Classic Bob Cut
If trendy cuts and bright colors are not for you, you can choose a classic bob like this. The hair is simply cut in this popular bob style. Longer layers have been added. You can choose any layer length, but longer ones are more subtle. This is a classy chic hair idea that will never go out of style. The cut will look amazing in any hair color, but keep in mind that lighter colors make the layers pop.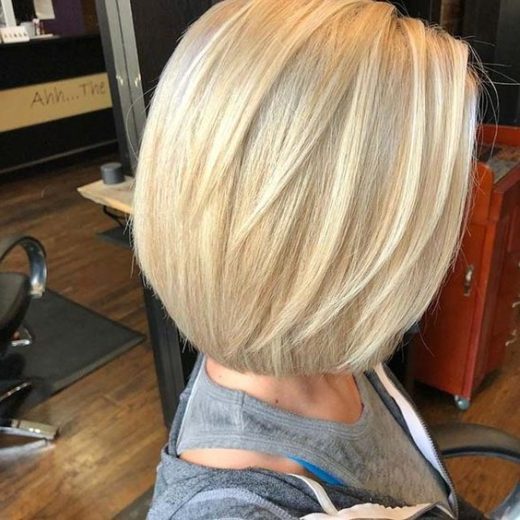 Highlighted Layered Bob
You can also brighten up your hair with highlights. This next idea is a great example of hair you could try. Thus, the hair is cut into a bob that sits just below the chin. The bob is dark with warmer red highlights added to the hair. You can choose any color for the highlights. The warmer ones will suit dark hair, and the blonde ones will give the bob a sunny look.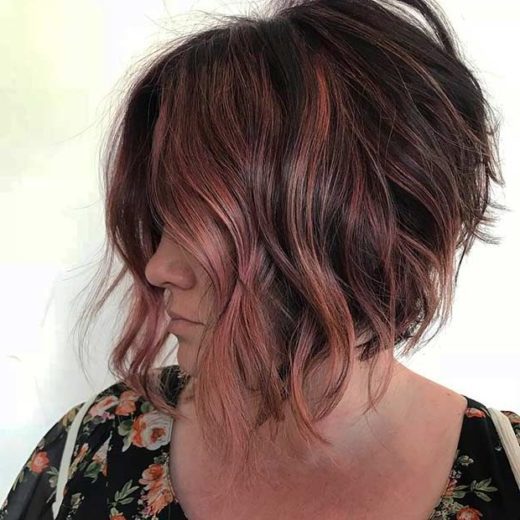 Trendy Layered Bob with a Side Part
The next hair idea is modern and very trendy. Here we have a long bob that is styled with long side-swept bangs. The hair is a gorgeous blonde color and it is layered beautifully. We love this because it has that popular angled cut but because it sweeps across the face it gives it a whole new vibe. Hair like this is for those who are tired of their hair and want to try something new.