Short red hair is not every woman's choice. Nevertheless, such hairstyles are in trend today. A couple of hundred years ago, it was believed that women with red hair were engaged in witchcraft. Thank God this time has passed.
Everything has changed in exactly the opposite way. In the 21st century, men consider redheads to be the sexiest. Perhaps this color is fraught with something that magnetically attracts men.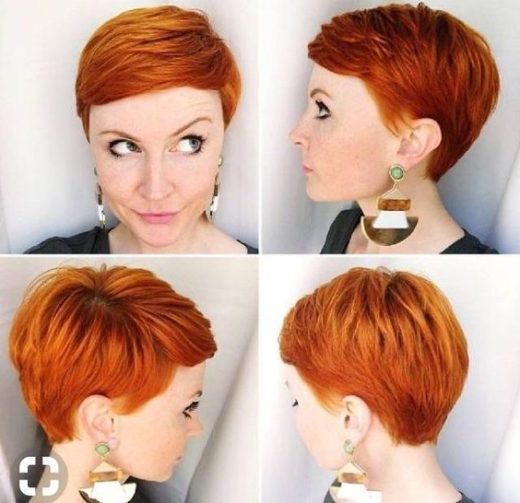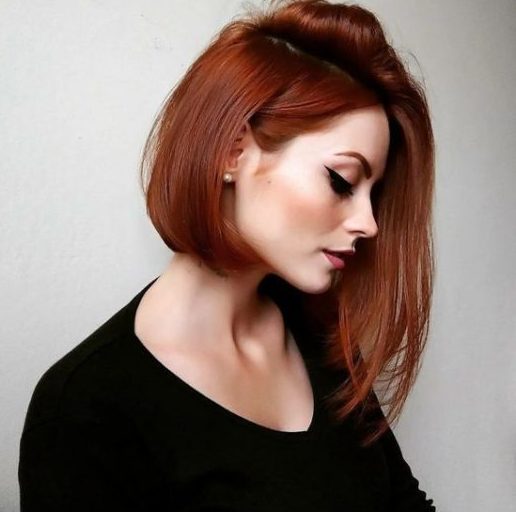 Bob haircut on short red hair
Short haircuts are the most passionate, daring, and hottest. Of course, you can refine your hairstyle by adding torn strands – the most popular bob variation. If you want to modernize it even further, try the ombre stain.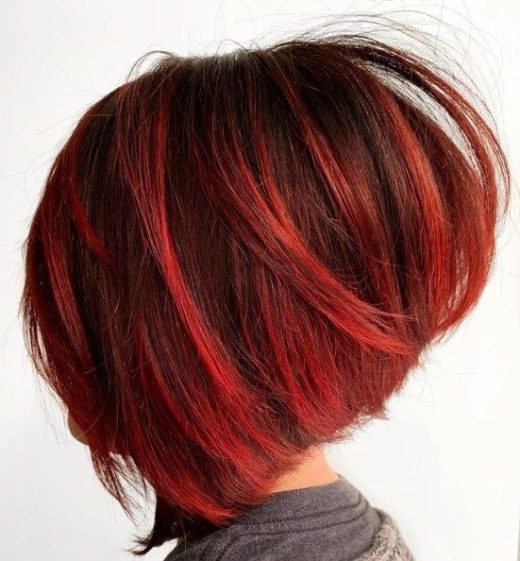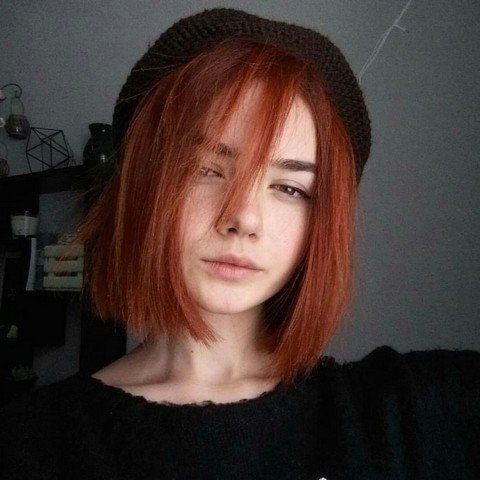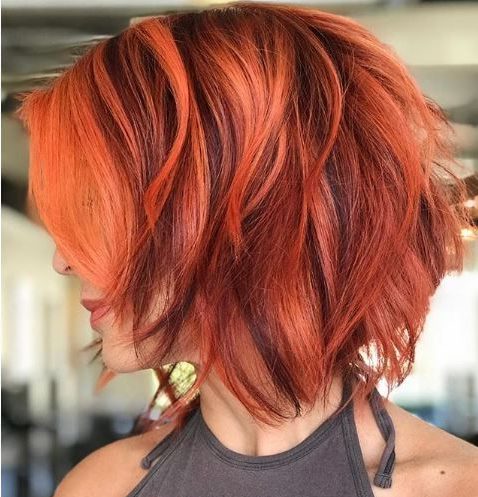 Chic Hairstyles for short red hair
Contrary to popular belief, short hairstyles have many styling options. You can make wavy hair, sleek straight, and more. By the way, tight curls are very beneficial for short red hair.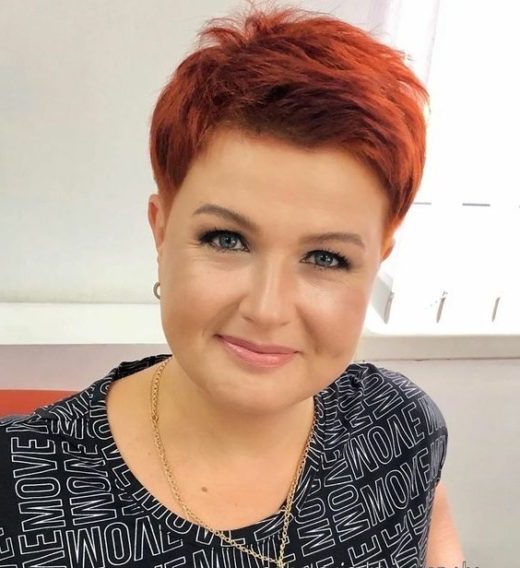 Cheeky short red hair
Let's see which haircut is best for your red hair, depending on the shape of your face. If your face is round, use a parting that will make your face a little angular.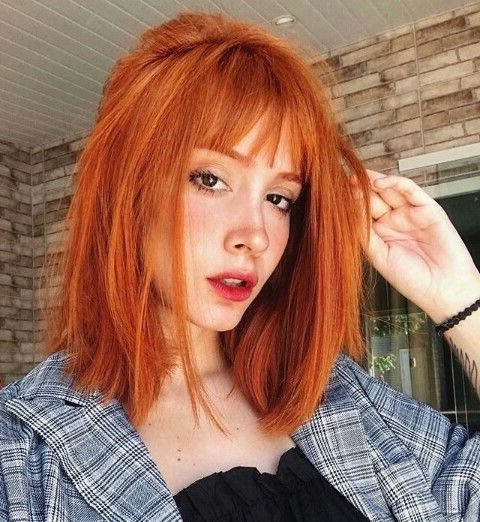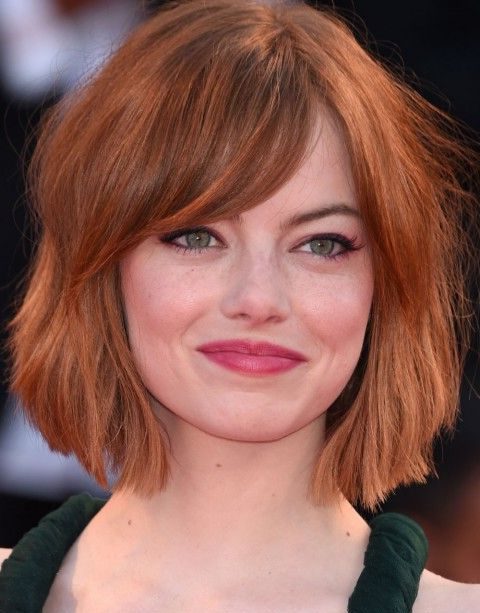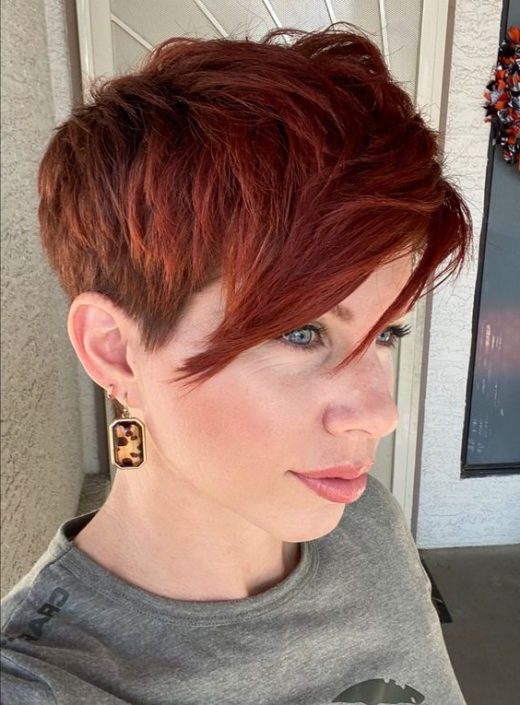 Cute curly red hair
To keep a round face from looking full, never trim the front strands below mid-length. If your face is square, beware of straight parting that halves your face. The length of the front strands for a pixie haircut is best done to the chin.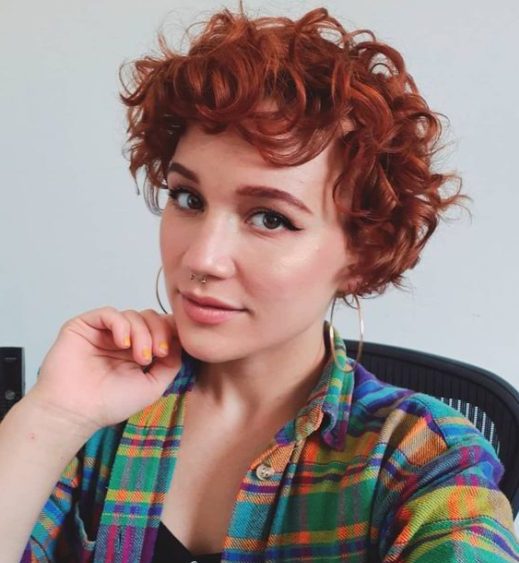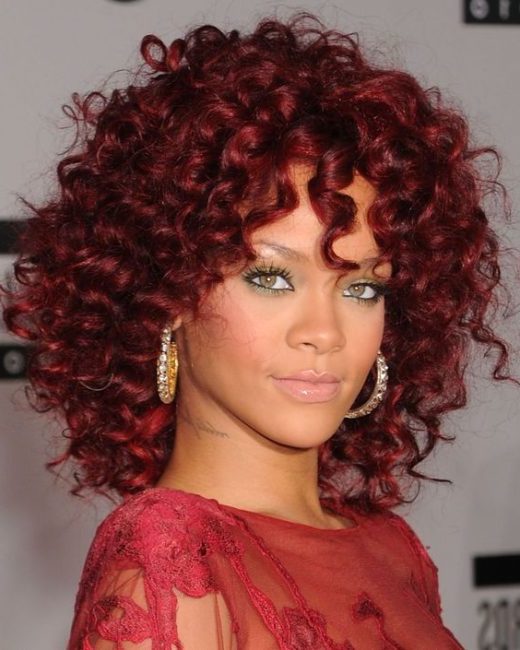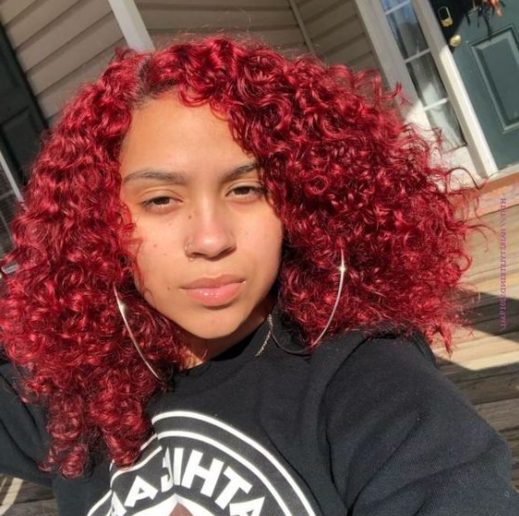 Bright look for short red hair
Women with the heart-shaped face should not choose haircuts that make their hair very voluminous. Is your face elongated? Then sticking to straight hairstyles is definitely not for you, as they can lengthen your face even more.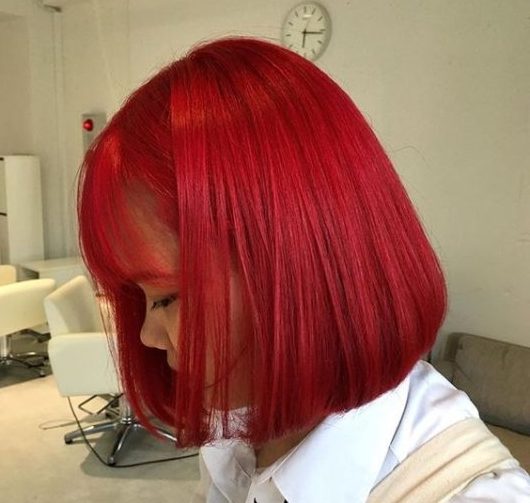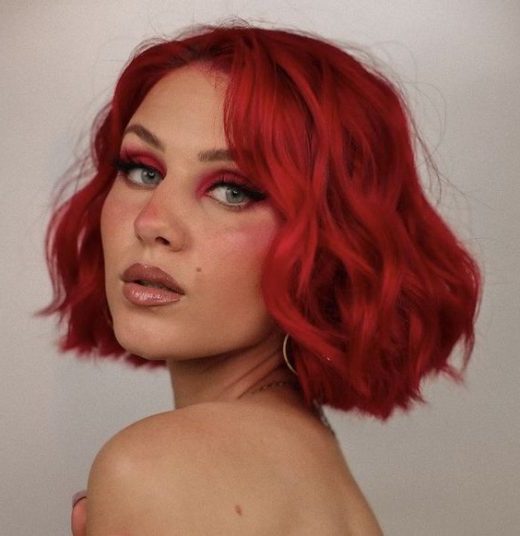 Shades of red for short hair
A voluminous back of the head and medium hair length accentuates the hairstyle's top. Alternatively, you can opt for even whiskeys. It's a good idea to give your hair the desired texture and loose waves. This will soften your appearance.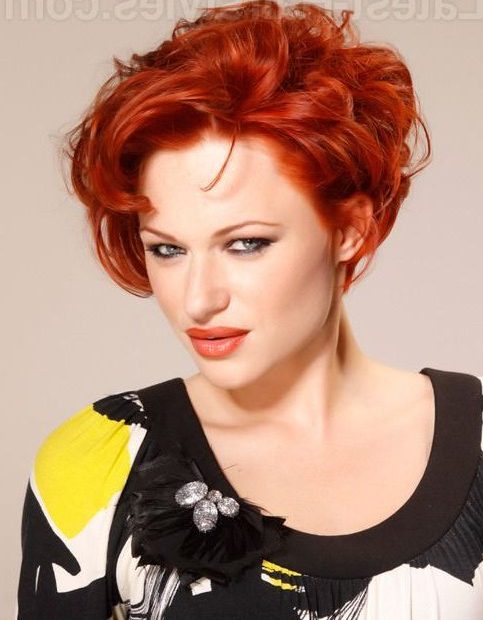 Incredible images with ruby ​​red
Ruby shades look great. For deep, rich hair color, go for ruby ​​red. This way, you will attract the attention of those around you. Alternatively, you can highlight some strands in bright red for a fuller look.

Red combined with dark brown hair color.
If you hesitate to dye your hair red, choose one of the coloring techniques. Ombre – separately colored strands. Any color combination with red looks fresh and fashionable. Feel free to experiment with color!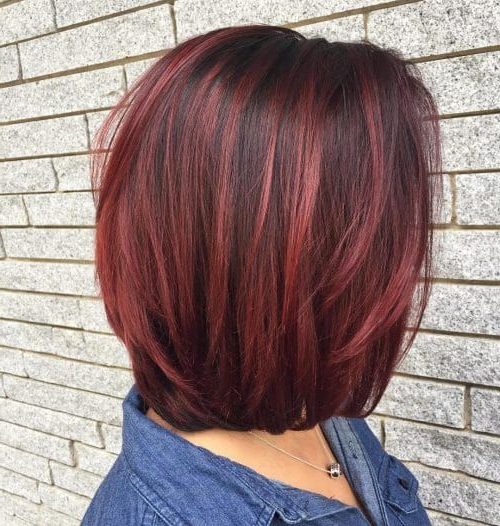 Layered bob
When you decide to change the fiery red shade, you need the right haircut to enhance the color play. Nothing beats the way the voluminous curls of a layered bob enhance the gorgeous allure of the reds.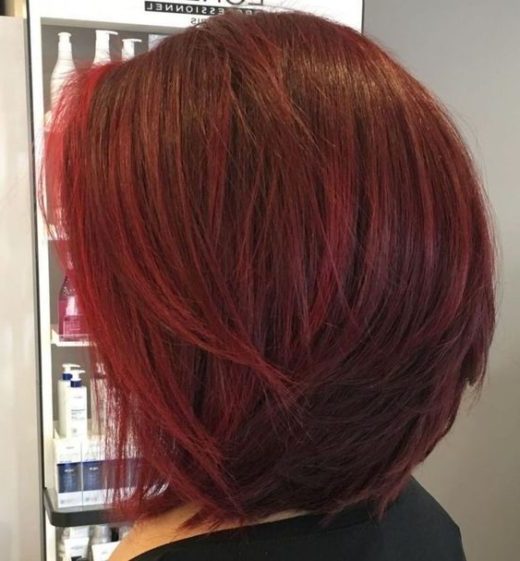 Graduated red pixie
Layering is the best way to make your color even more dynamic, vibrant and voluminous. On short haircuts, the graduation seems even more pronounced. This is beneficial for those who want the haircut texture to highlight their hair color in a beneficial way.