There is an old notion that long hair signifies youthfulness, so older women should avoid it as it is no longer appropriate for their age. This is old-school thinking, and it can be disputed in modern times. Women over 40 can sport a variety of long styles, from buns and braided updos to loose curls and waves. See 40 pictures of long hairstyles for older women below and don't forget to save the best ideas!
Long hairstyles for older women
Updo hairstyles with pulled-in ends, such as Styles such as low buns, chignons, and french knots look elegant and can be worn as a casual or formal hairstyle. However, you don't have to limit yourself to just one type of hairstyle. Braided crowns, braid and bun updos, half-swept hairstyles, and even flowing waves with multiple layers are among the options you can afford if you have healthy, medium, or thick hair. Here are some inspiring examples!
An elegant chignon
If you are a lady whose social calendar is packed with luncheons, cocktail parties, and galas, you must try the classic chignon bun as one of your long hairstyles for women over 50. It's classy and conservative enough for more reserved crowds, but it's far from dated or boring.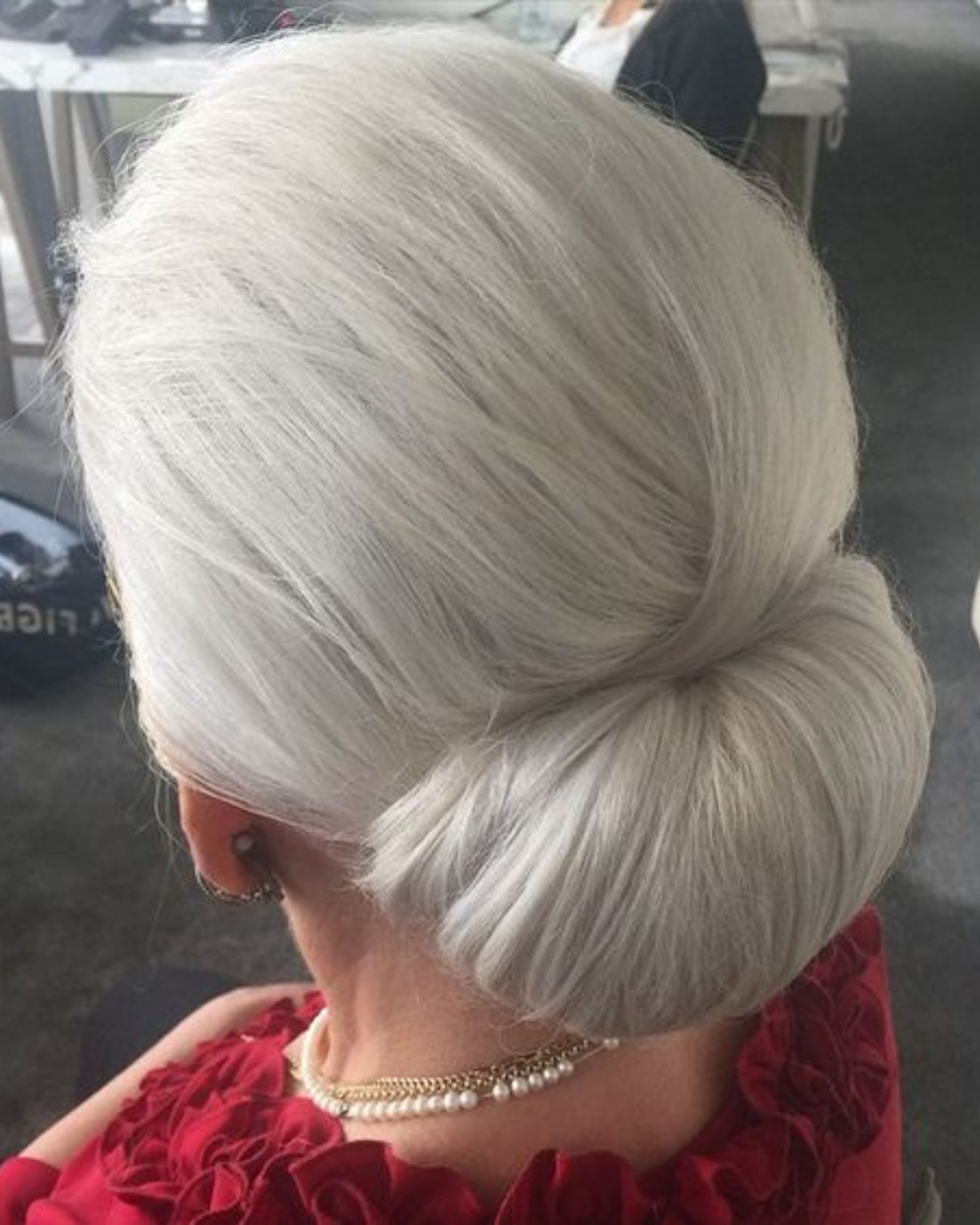 Festive and formal updo
For those who need a hairstyle for formal gatherings like a wedding or graduation, nothing beats this cute curly pin-up. The bottom is fun and fabulous, the top is raised, and the whole look makes a sophisticated and glamorous statement.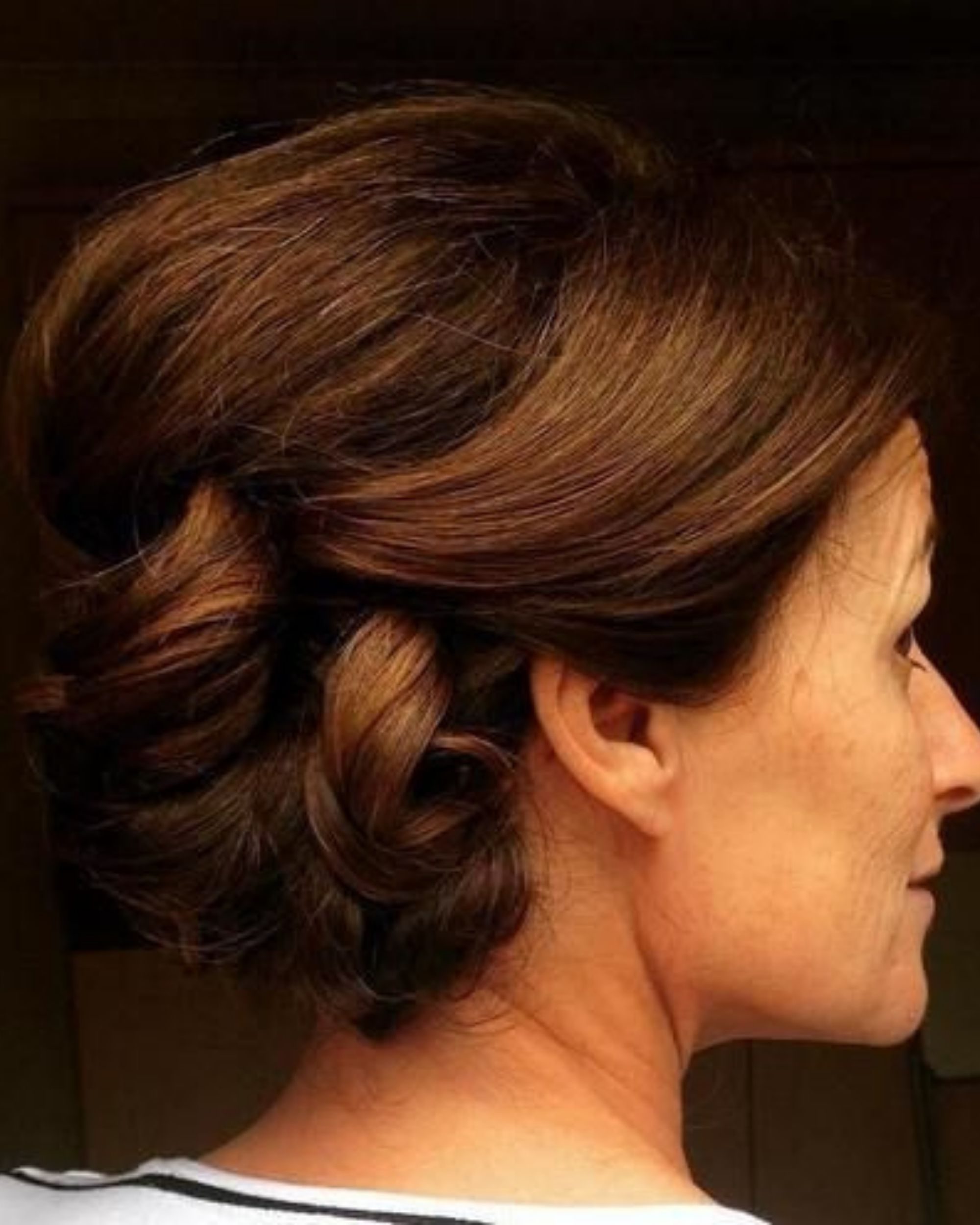 Braided Low Bun
Less is more isn't always the best motto when it comes to hairstyles, as shown here. With bangs, braids, and a messy bun, it can seem like a lot, but somehow all three elements work together. The long pieces at the end of the bangs instantly slim round faces.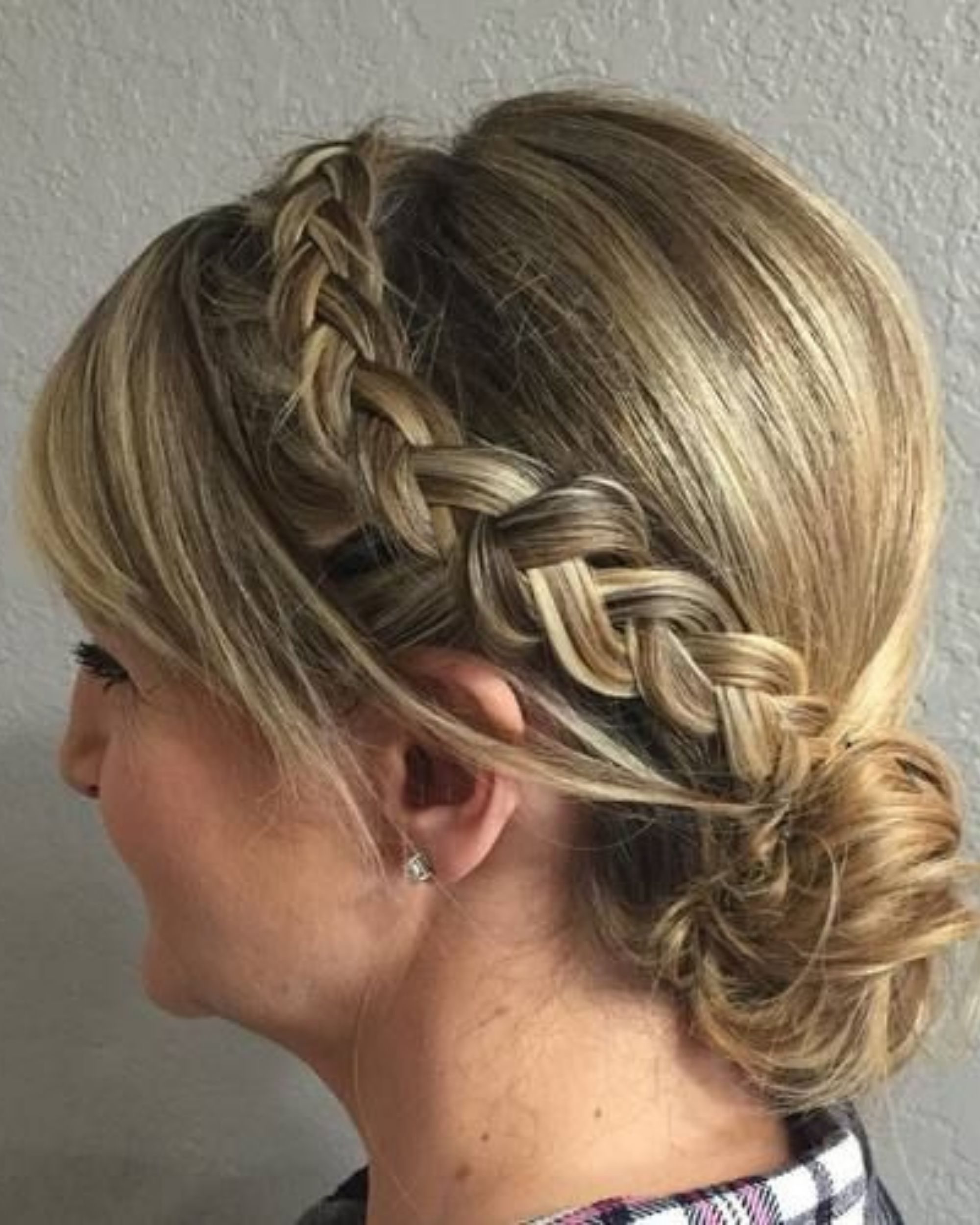 Lovely low bun
A low bun is a major updo option in the collection of hairstyles for women over 60. The dress code for the event you are attending will determine the level of disorder in your style: messy for casual attitudes and sleeker for formal affairs.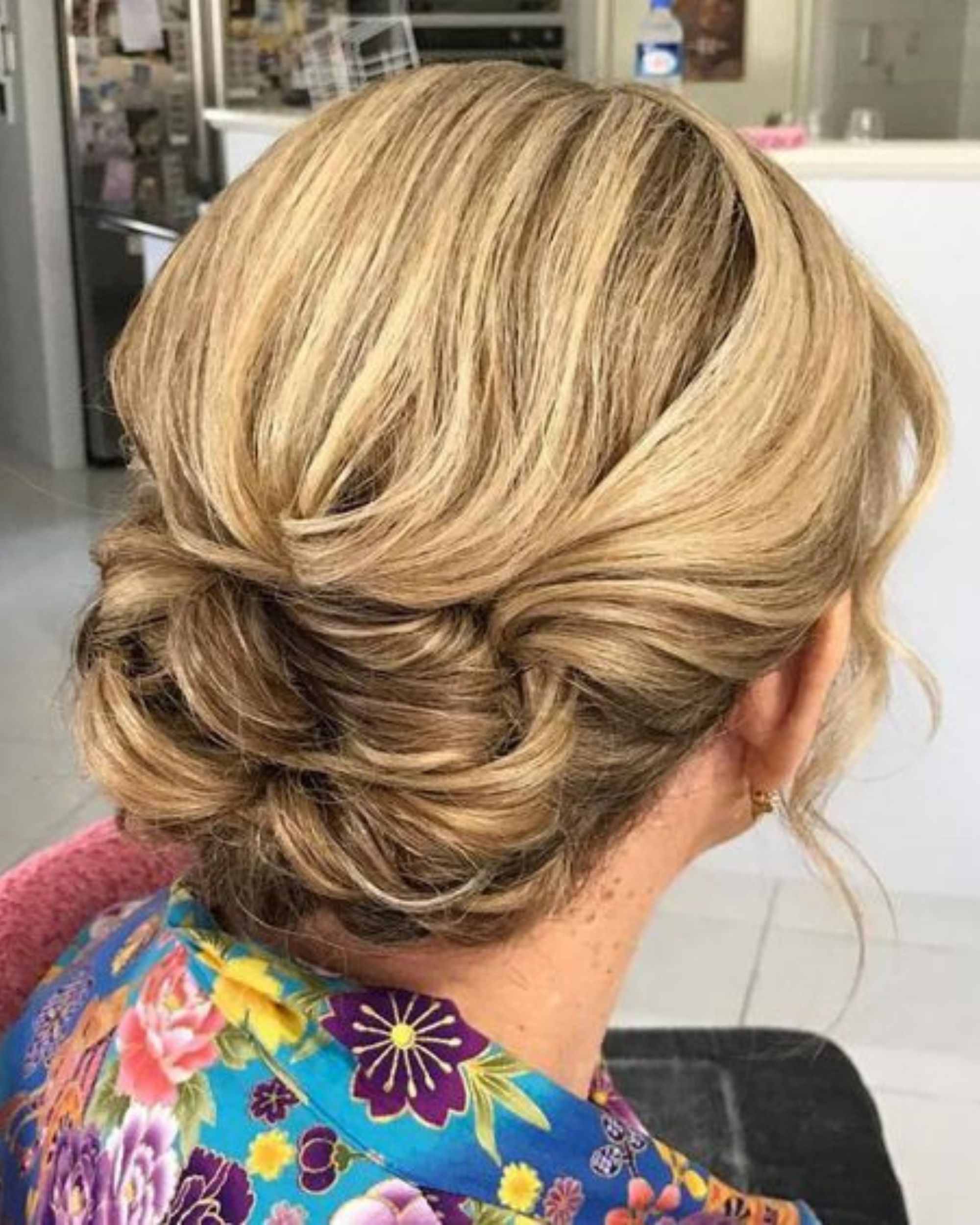 Simple Side Braid
Standard long hairstyles for women over 50 need a twist that makes them instantly more exciting. Choose a side part with a nice braid on the smaller part and sweep your locks on the other side, covering your temple and ear for a pretty and stylish asymmetrical look.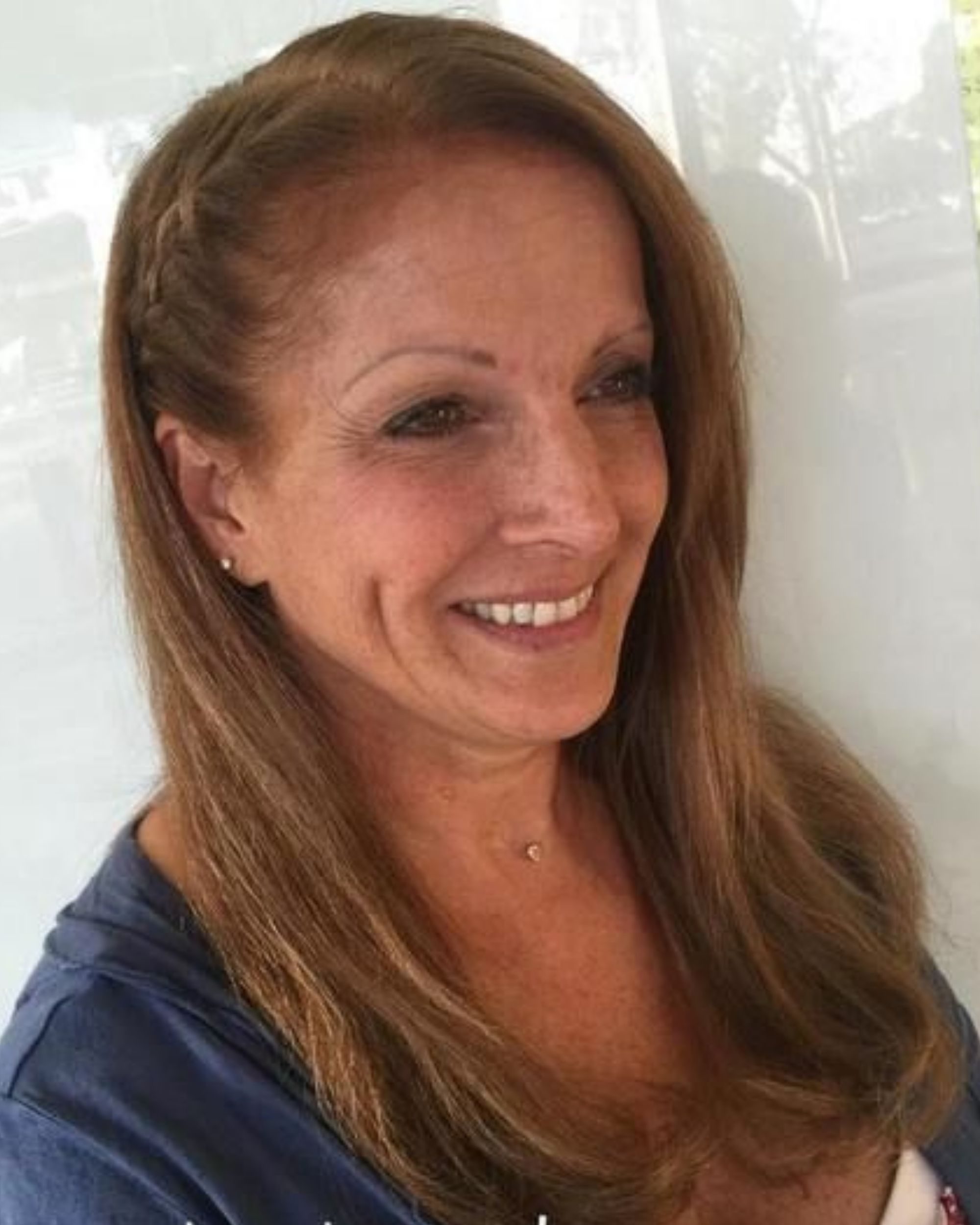 Milkmaid Braid
Bohemian beauties will love this fancy milkmaid braid. Wear it with a flowing blouse or an airy maxi dress. When you spend less time priming or focusing on your hair, you can spend more time living.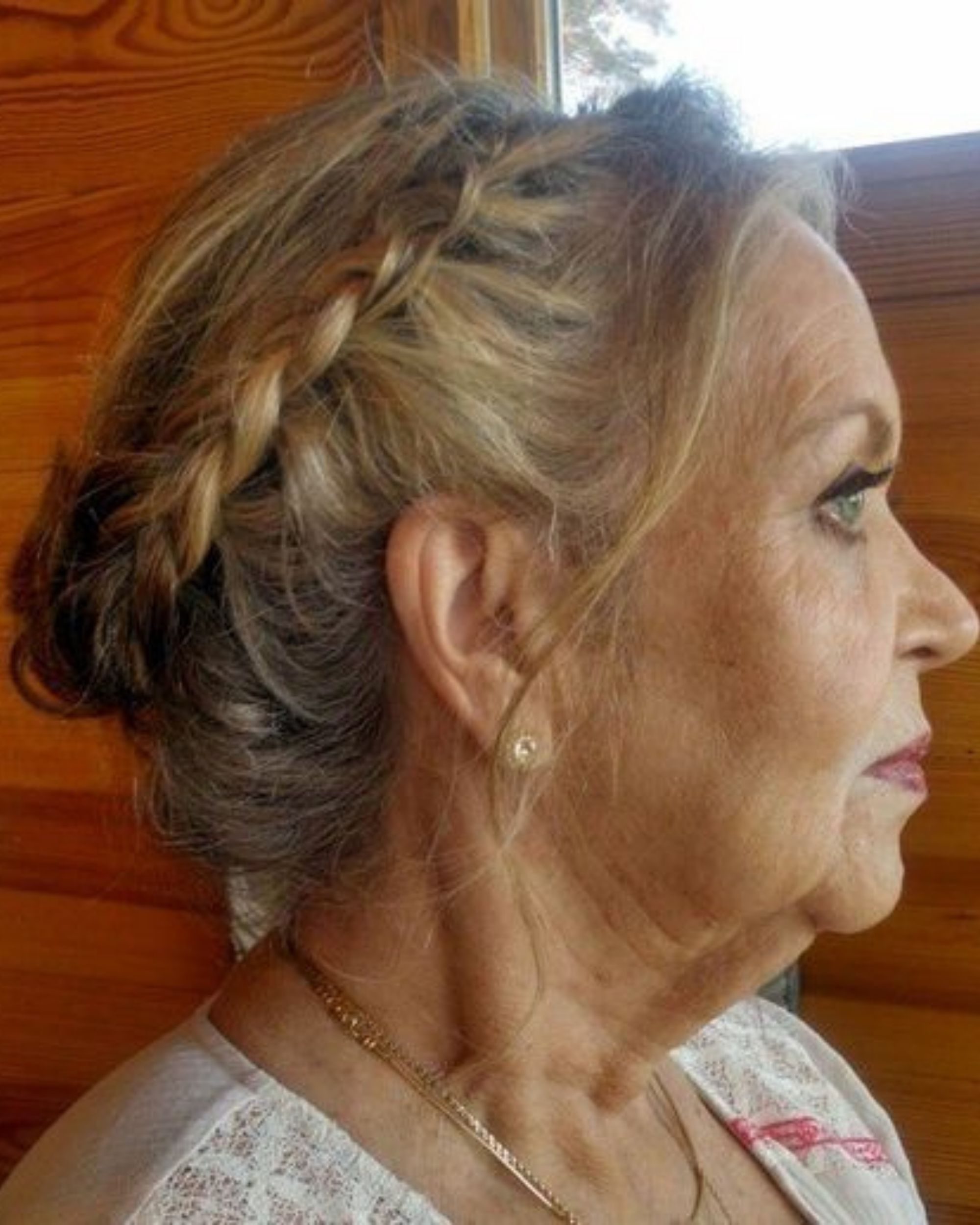 Sassy Braided Pony
Ombre is an easy way to incorporate color without having to fully worry about maintenance and upkeep. If you're worried about dying your hair and making it brittle, you can use a ponytail trick. Use attached bangs or extensions of slightly darker or lighter tones to blend well with your natural hair color.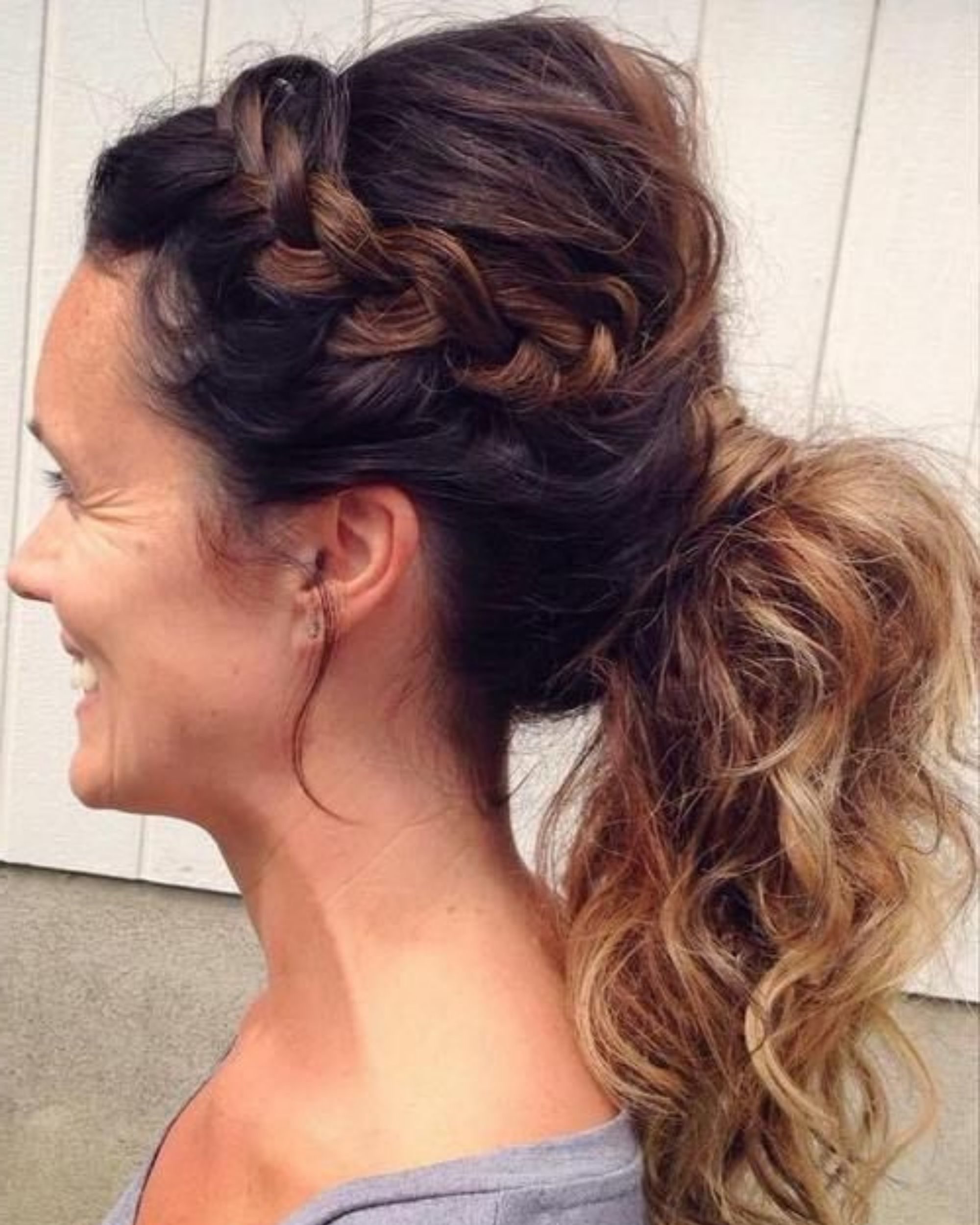 Classic French Twist
A classic updo like the French twist is a more composed choice for women with long hair over 60. It's eye-catching, but it's also not that complicated to achieve. If you're a classic style lover, secure all flyaways in place with hairspray.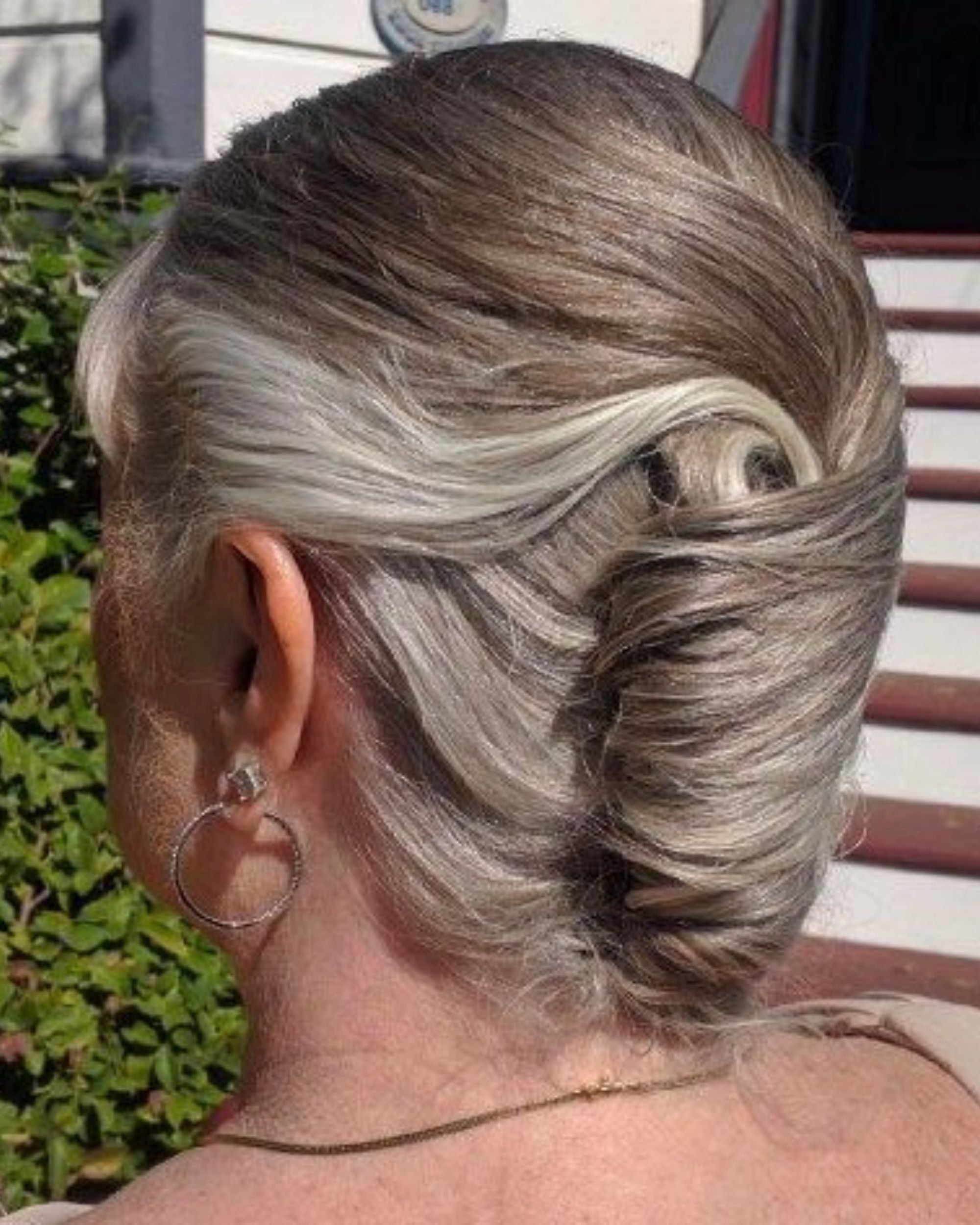 Tousled Side Ponytail with Bangs
Fringes are wonderful for mature women because they cover the forehead and distract from wrinkles under the eyes. These bangs are finished off with a simple ponytail choker for a playful look.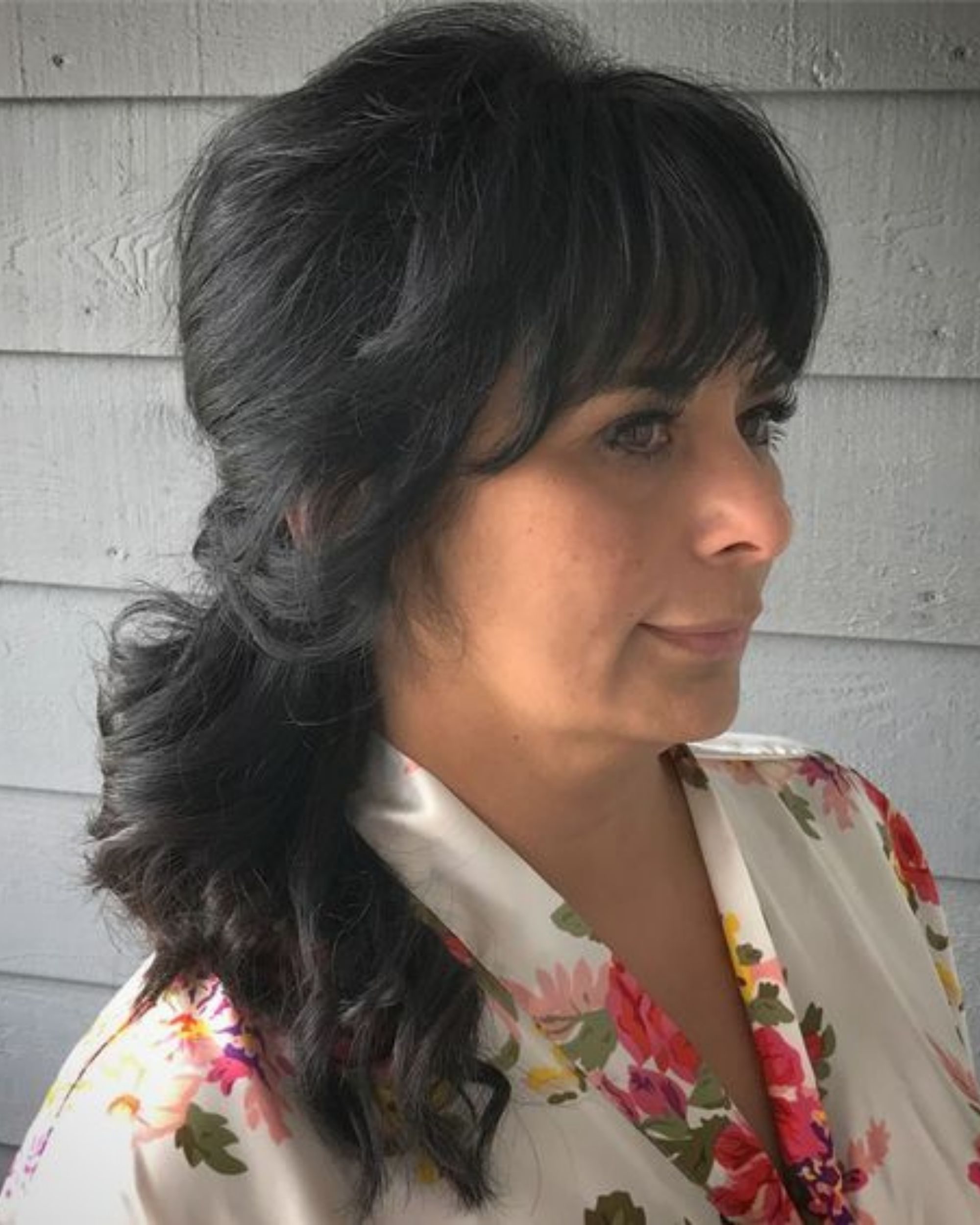 Elegant Cinnamon Bun Updo
The cinnamon roll is among the top choices for hair updos, especially for those who have long hair over 40. It's fabulous for older ladies because it's uncomplicated, elegant, and polished.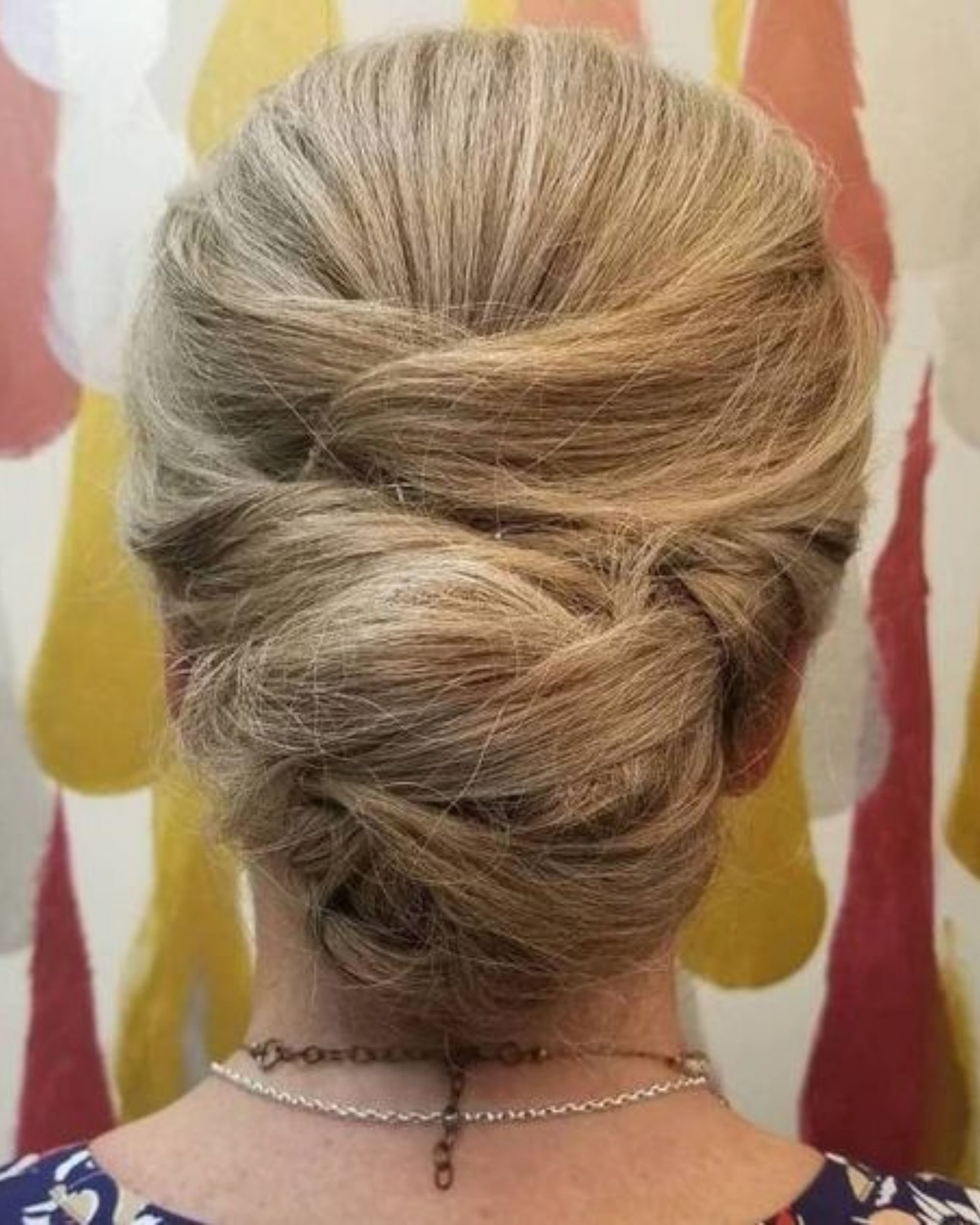 Blowout with folded layers
You may be wondering, can older women wear bangs? Bangs are great for framing and softening the face, but they're also incredibly fashionable, especially when complemented with soft waves that are flipped up at the ends. For that extra touch, use subtle highlights throughout.
Laid-Back Beachy Waves
This look is a beautiful choice for brunettes with long hair. Embrace your natural texture by lifting it just slightly with a curling iron. The overall look is relaxed, albeit very flashy and modern. Highlights throughout create a more youthful feel.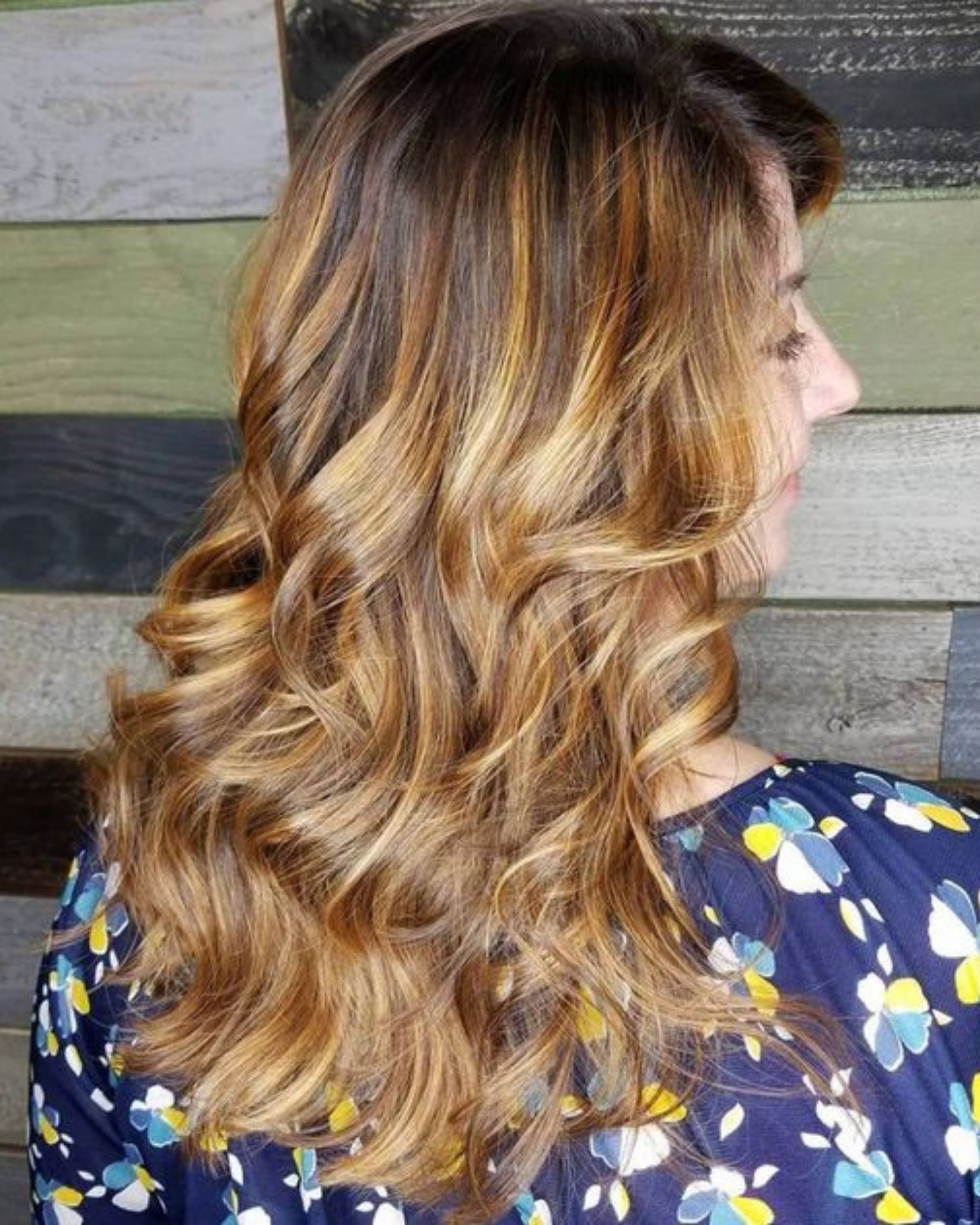 Half Curly Hairstyle
The half-up and half-down hairstyle strikes the perfect balance and is an example of how beautiful long hair can be for older ladies – no need to chop those locks once you're past 40! Plus, it's especially flattering on women with thicker hair. The curls add volume while the horizontal braid across the back of the head pulls the bouffant and curls together.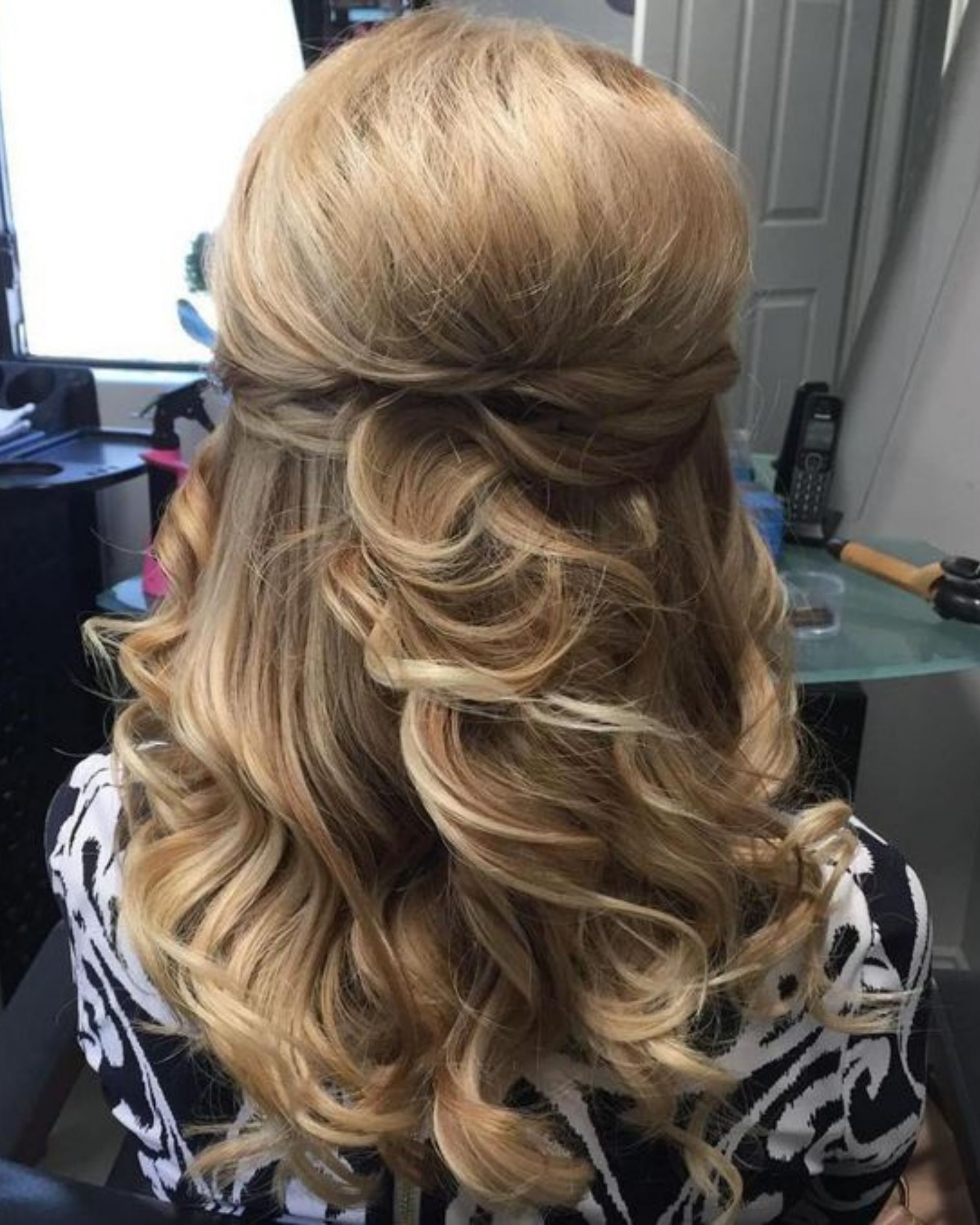 Swirling French Roll
If you like classics and elegance, opt for a French roll with a modern twist. Update it with bangs, a delicious highlight hair color, and play with the shape of the roll and add a personalized detail, like this dynamic sweep.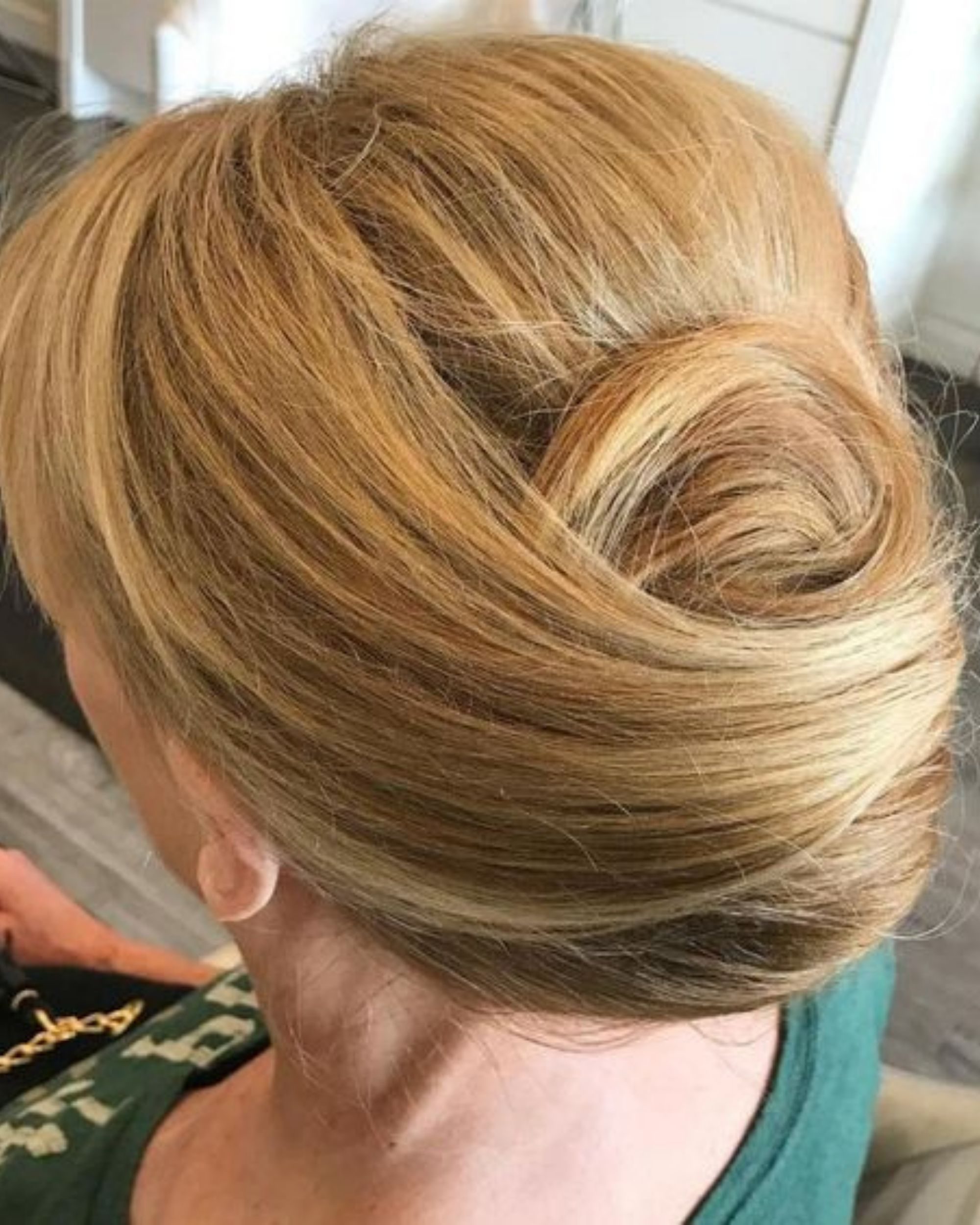 Low Bun with a Wrap Around Braid
Updos are perfect for formal occasions or a night out with your partner. Older women tend to have thinner hair, so use a bouffant to add volume throughout the crown. You can also thicken your hair by adding a ponytail extension or a sock to create a thick bun with a braid.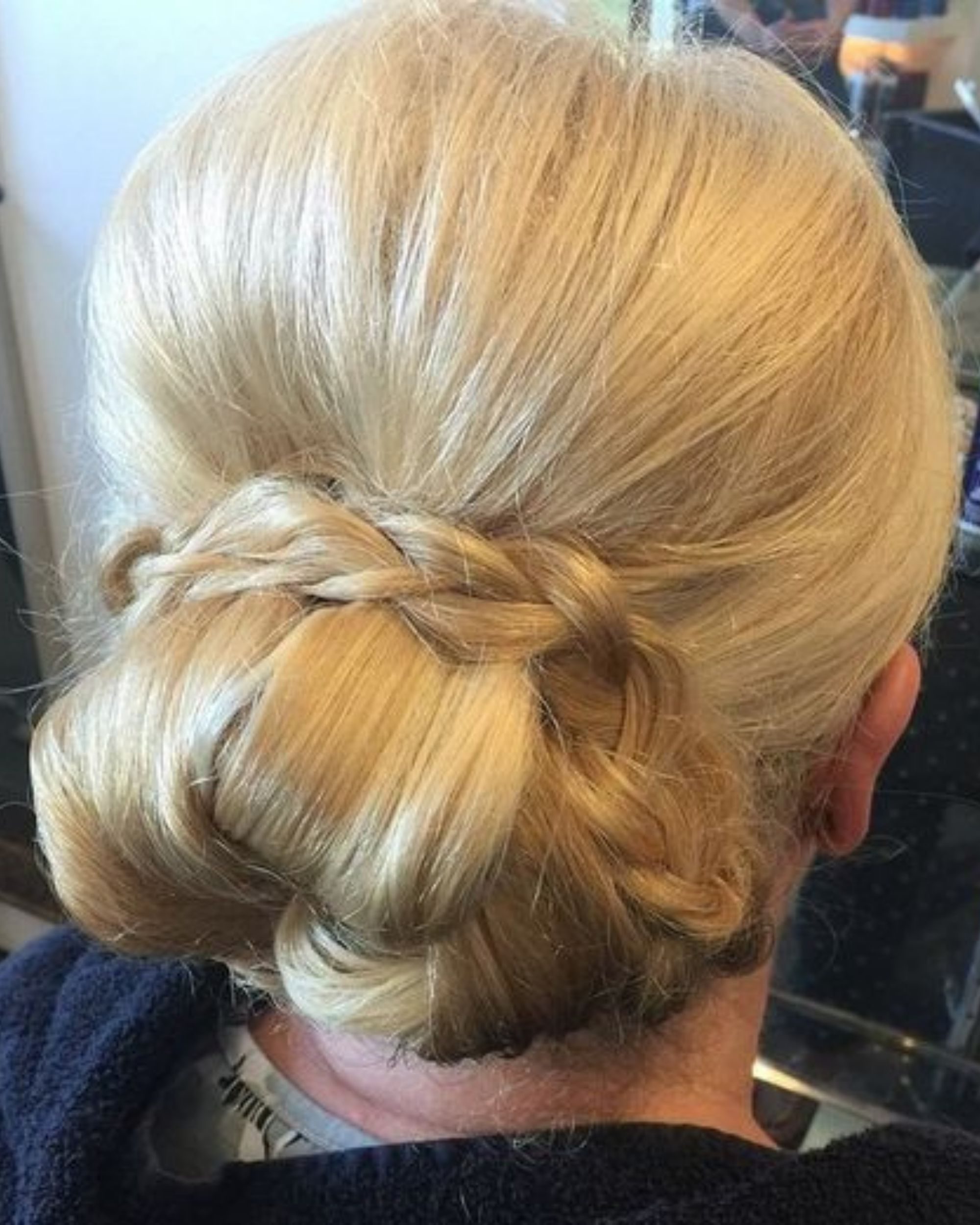 White Twisted Hairstyle
Don't miss out on a look you love just because you're afraid it's too fashionable for you. Twisted waterfall braids can be popular among young girls, but they can also work in long hairstyles for older women. The key is to make them your own with special little touches.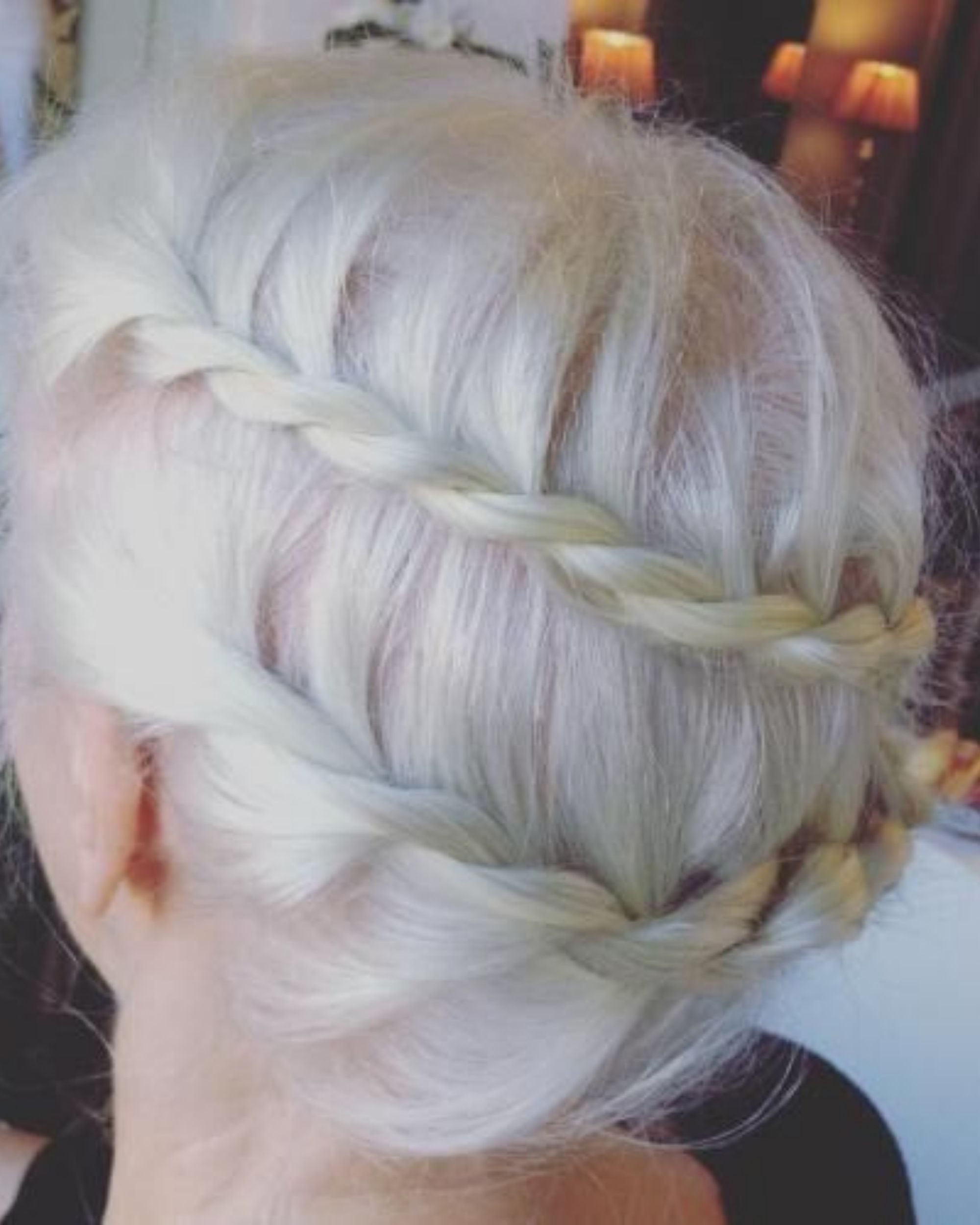 Crown braid with chunky highlights
Braid crowns aren't just for music festivals and outdoor parties. With smoky eye makeup and minimal accessories, it is one of the most romantic and quick hairstyles for women over 40. It would be perfect for a formal event – pair it with a one-shoulder or strapless dress.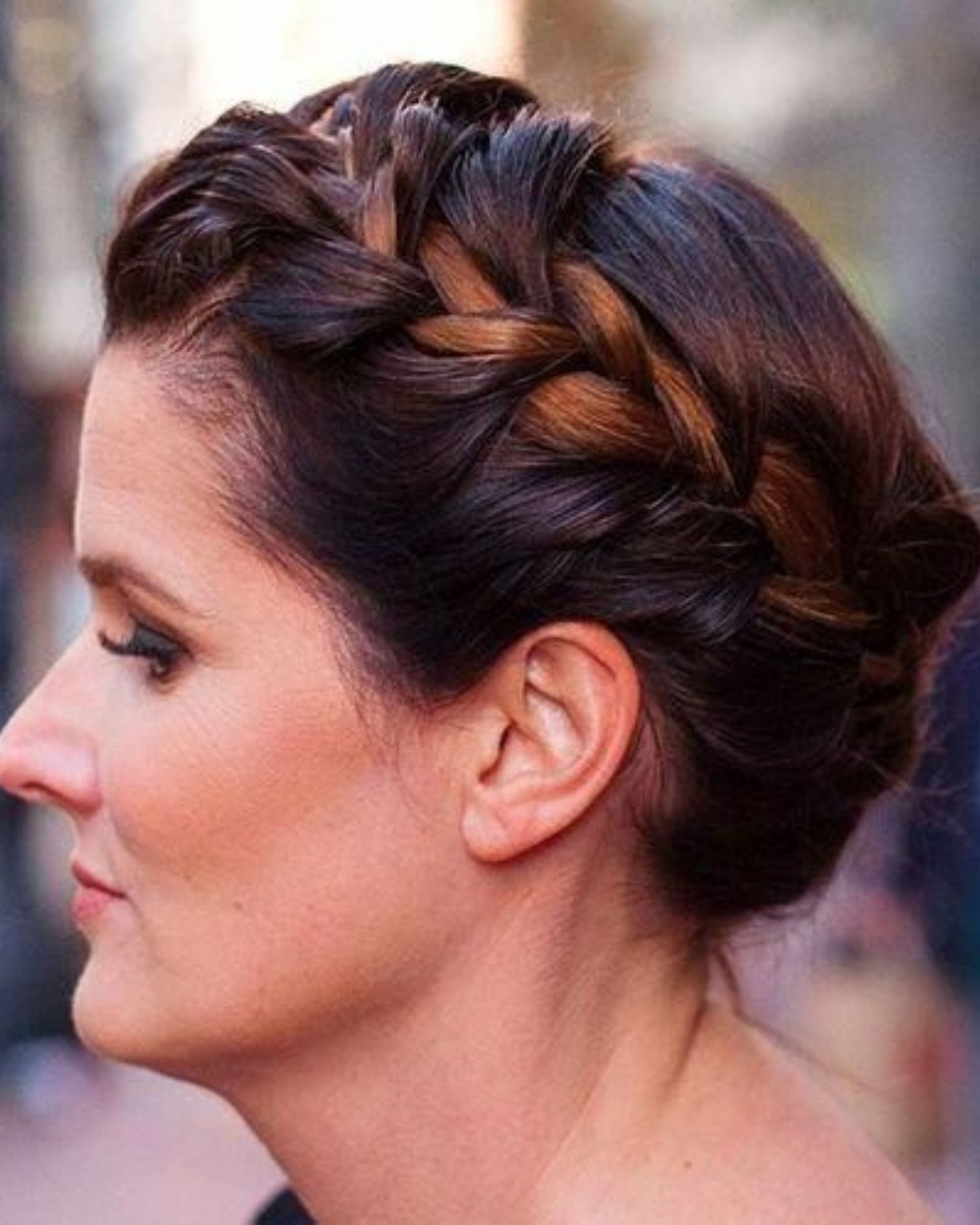 Long Red Layers
Nothing makes your look young like a bright smile and bubbly, positive energy. Play off your youthful inner beauty with a copper red color long haircut. Layers and big bouncy curls complete the look.