Not only do men enjoy the unique and exciting appearance of an undercut hairstyle these days. Women love this daring hairstyle trend too, and it's easy to see why too. Modern and eye-catching, this hairstyle gives you a dramatic and unique look. It doesn't matter whether you have short or long hair – this cut is stylish and versatile. Stay tuned and check out our image gallery if you're looking for inspiration!
What exactly is an undercut hairstyle?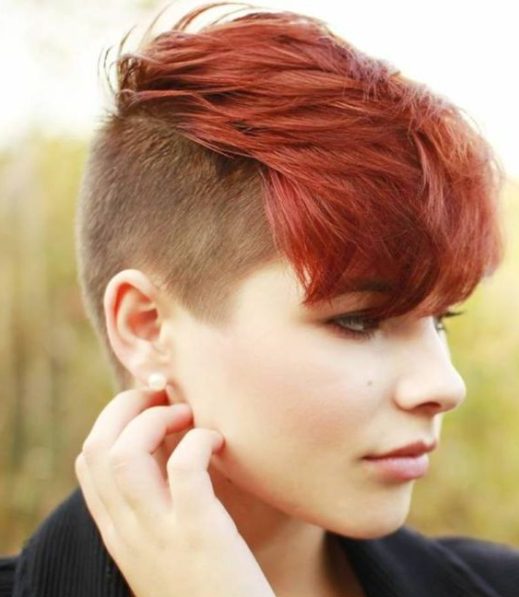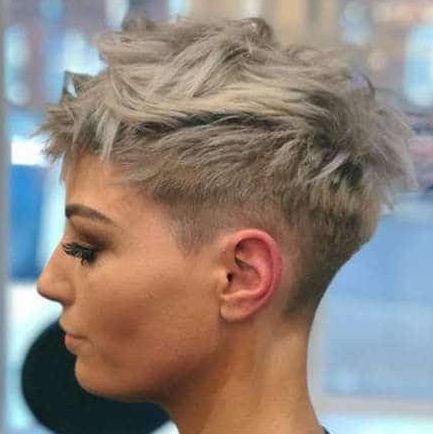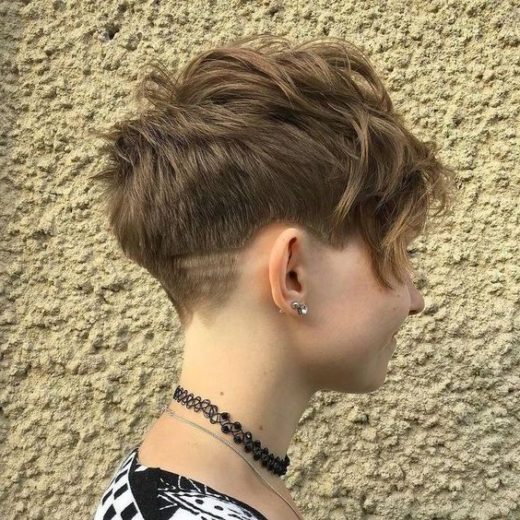 The undercut hairstyle emerged from the fascinating underworld of punk rock youth culture in the 80s. The cut is characterized by the fact that the top hair is longer than the bottom. It's quite a daring style that will help you stand out from the crowd. There are endless designs and styling that you can customize to suit your face shape or lifestyle.
Features of a female haircut undercut
Sometimes a women's haircut is not an everyday beauty ritual of trimming the ends but a natural therapy. We go to a beauty salon when our hearts are vain and dreary, when we want to end the past and start everything from scratch. And there is no better recipe in this case!
This is a unique hairstyle that instantly gives a feeling of freshness – as if in the salon, we leave not only a few strands but also a couple of extra pounds and the burden of all piled up worries. The point is the correct geometry of the haircut and a notable difference in length, from which all evil thoughts disappear.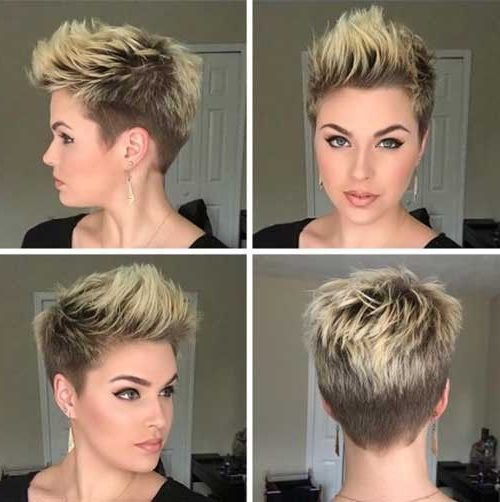 The name of the haircut very clearly describes its essence: the undercut implies a shaved or concise cut on the lower part of the head. But anything can be in the upper part – women's versions of the haircut allow for many variations for any length!
Of course, men were the first to appreciate the advantages of the undercut because this is a very comfortable haircut, which in the classic version practically does not need styling.
Then the girls were imbued with the magic of this daring and stylish hairstyle, modifying it for different types of face and hair and coming up with various styling variations. Now, this is quite a modern trend for the bold and spectacular.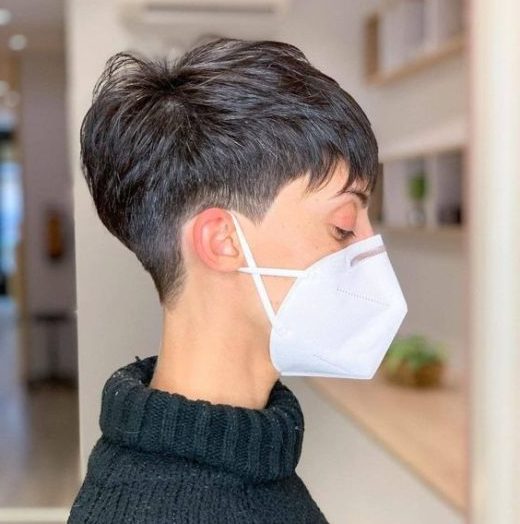 Pros and cons of an undercard
The female undercut has surprisingly many advantages and almost no disadvantages.
Pros:
performed at any length – it is not necessary to cut your hair short;
there are many variations for any face;
refreshes the image, makes it noticeable;
easy to match with many styles of clothing;
selection of the most stylish and famous stars.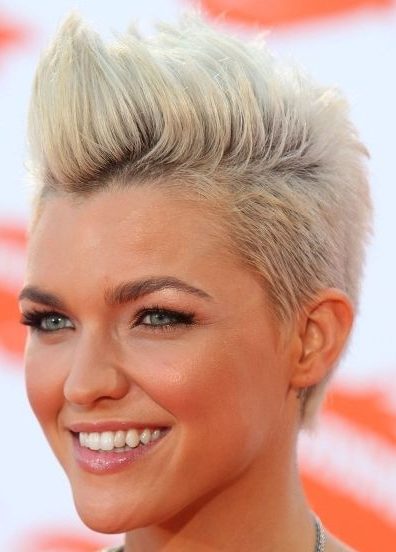 Cons :
may not fit the office dress code;
does not always look good on curly hair, but the magic hands of the stylist will solve the problem;
needs regular updating.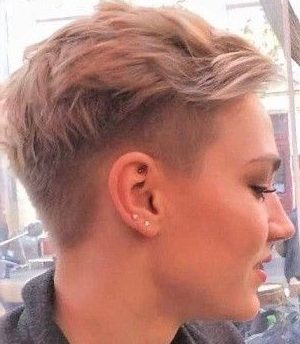 To whom does the undercut go?
The undercut is a real work of hairdressing art: almost everyone can choose the right option!
If you are shy: ask the stylist to shave only the back of the head, leaving the bulk of the hair long. This way, you can hide the bold experiment when needed or show it off with just a high bun or ponytail!
If you have pointed features: choose a slightly extended version with a shifted parting and combed to the side, do not be afraid to emphasize facial features with long bangs.
If you have a round face: your option is a classic undercut.
If you need to add height visually: a classic with elongated central strands combed back.
If you want to look shorter: retroversion.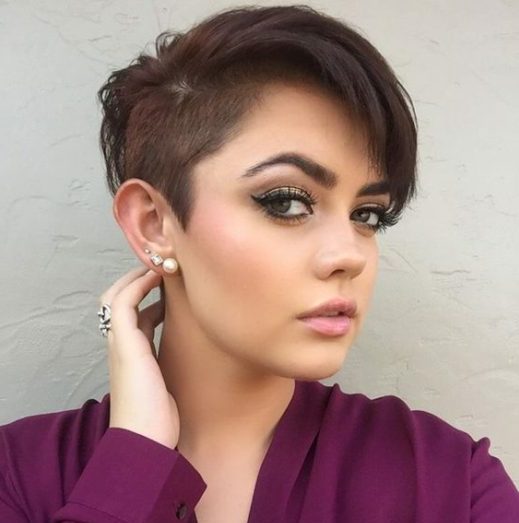 The trendy undercut hairstyle for short hair
There is no doubt about it – the undercut hairstyle looks stunning and unique, even on short hair! The pixie cut has been trendy among women for decades, and rightly so – it is effortless to maintain and yet looks elegant. The undercut hairstyle gives you a chic and seductive look with a long side fringe!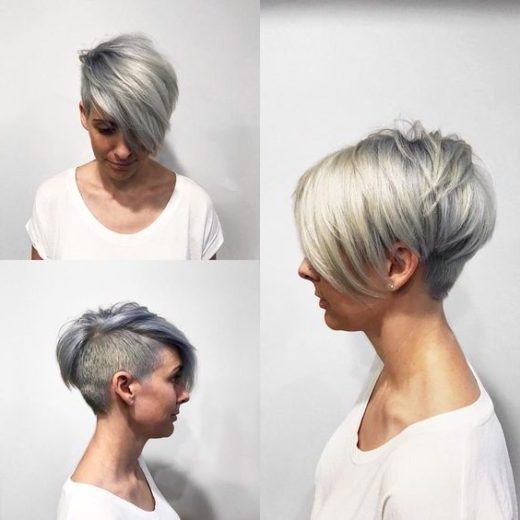 Undercut hairstyle in a bob haircut
Bob haircuts have been trendy lately. Therefore, many fashion-conscious women are looking for new ideas for unique and stylish looks. Bob with an undercut hairstyle is a real eye-catcher – while the long fringe falls to one side, the other side of the head is shaved more or less extensively. But if you are still unsure whether the hairstyle will suit you, you can first opt ​​for an undercut at the nape of the neck. If you like the look, you can raise it later.
Regardless of whether your hair is naturally curly or not, the undercut hairstyle is a perfect option to accentuate your wild and unruly curls even more. The contrast ensures an exceptionally stylish and unique look!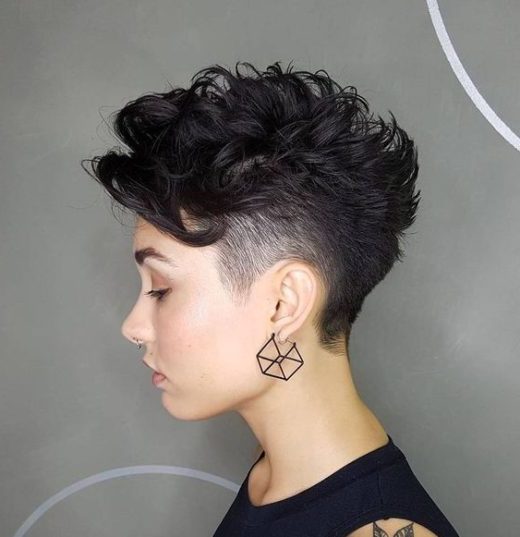 The undercut hairstyle with a slicked-back haircut looks casual and stylish. Here the hair is styled back with wet gel and looks like it came straight from the pool. This look is refreshing and elegant at the same time and is, therefore, the perfect styling for the evening!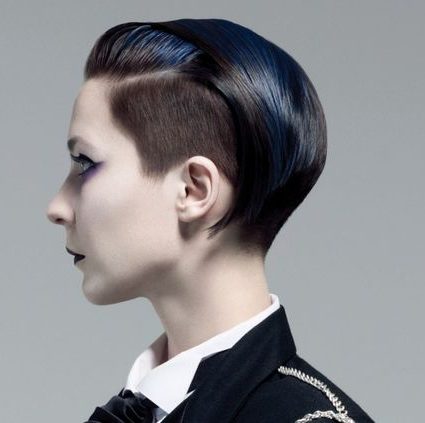 How to style your undercut hairstyle?
With an undercut hairstyle, you have a lot of leeways. In general, you can play with the topcoat very well with this cut. Asymmetrical bangs add variety to the look and are a real eye-catcher.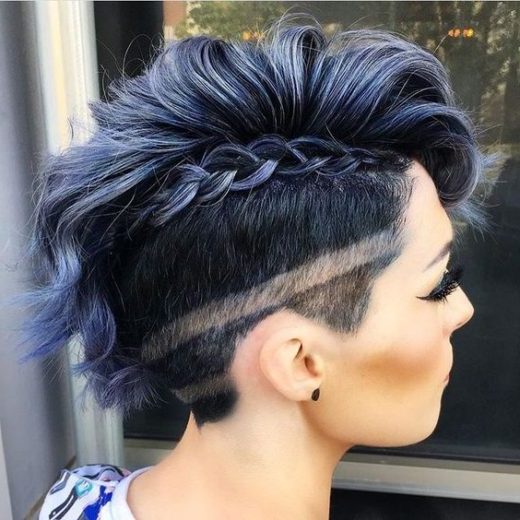 Give your undercut hairstyle a few curls and colored strands for a varied look. These can be worked out with wax or gel, making your haircut look more defined and fashionable.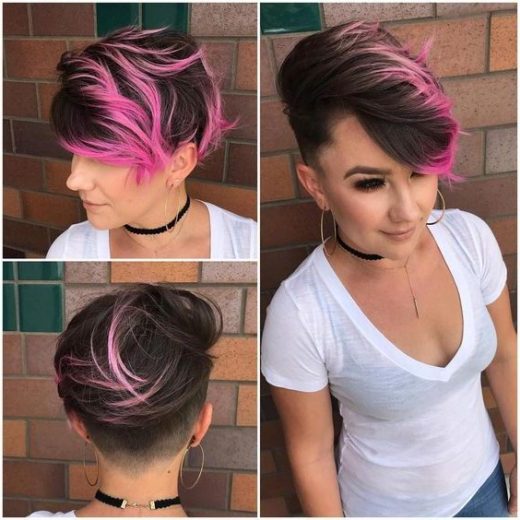 Can't decide between short and long hair? With this cut, you don't have to. This daring half and half style combine shoulder-length hair with an undercut hairstyle accented with a French braid.