1. Honey Blonde Highlights for Brunettes. Take the best of both worlds and keep the dramatic style of browns with an added cheeky flair coming from loose warm blonde waves.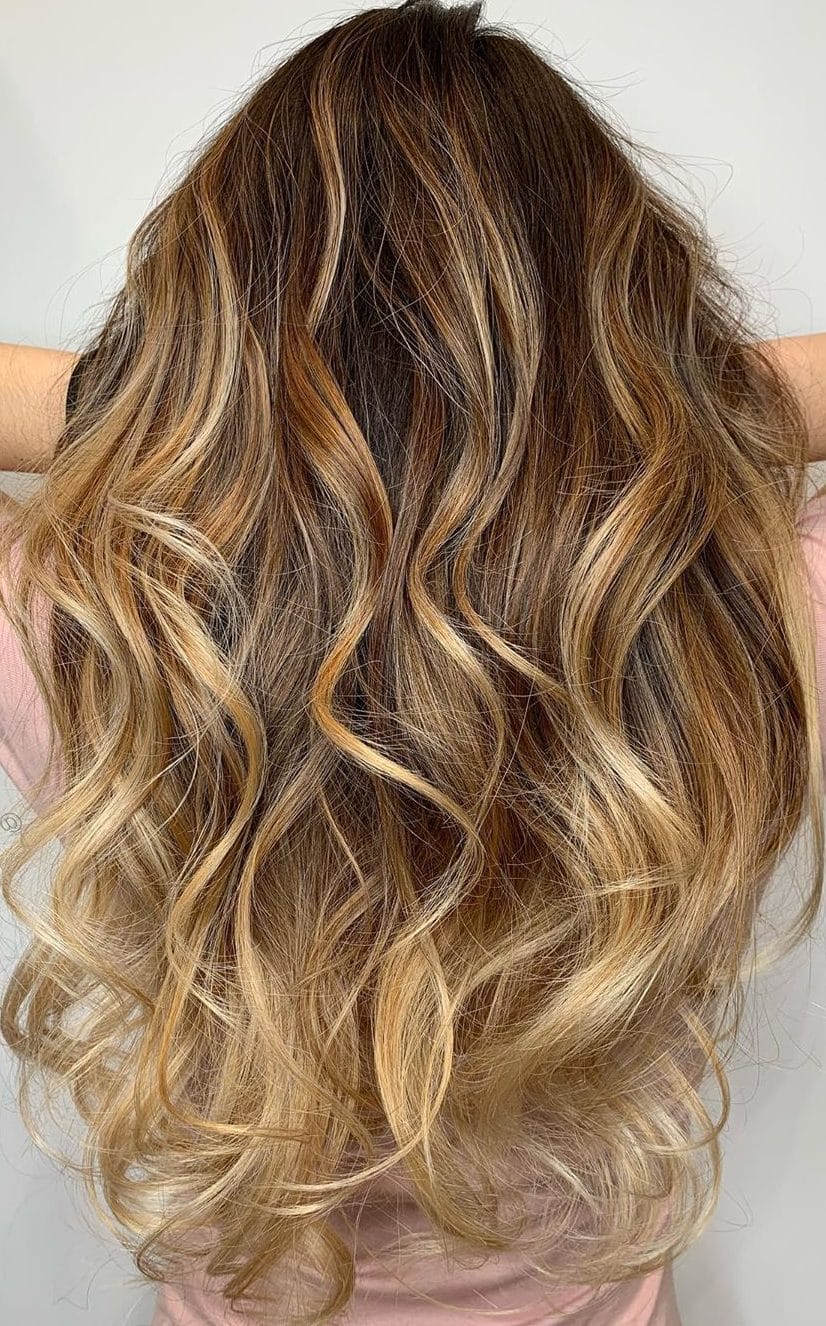 2. Voluminous Icy Blonde Highlights. Let your boldness shine through by letting your inner Ice Queen stand tall! Perfect for lightly tanned babes.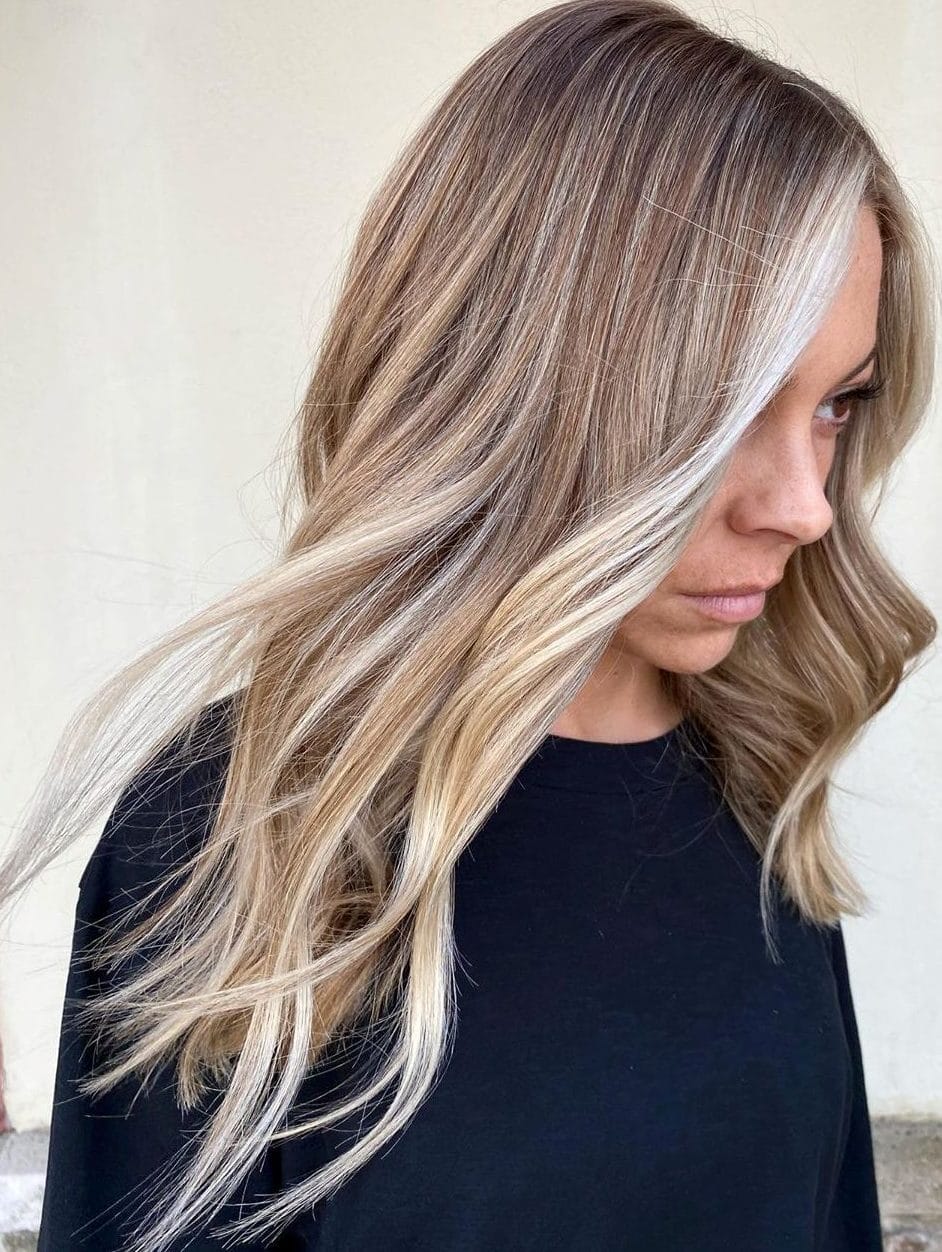 3. Beach Blonde Hair Highlights. A good old combination of money pieces and baby lights never goes wrong. The perfect style to freshen up your daily looks!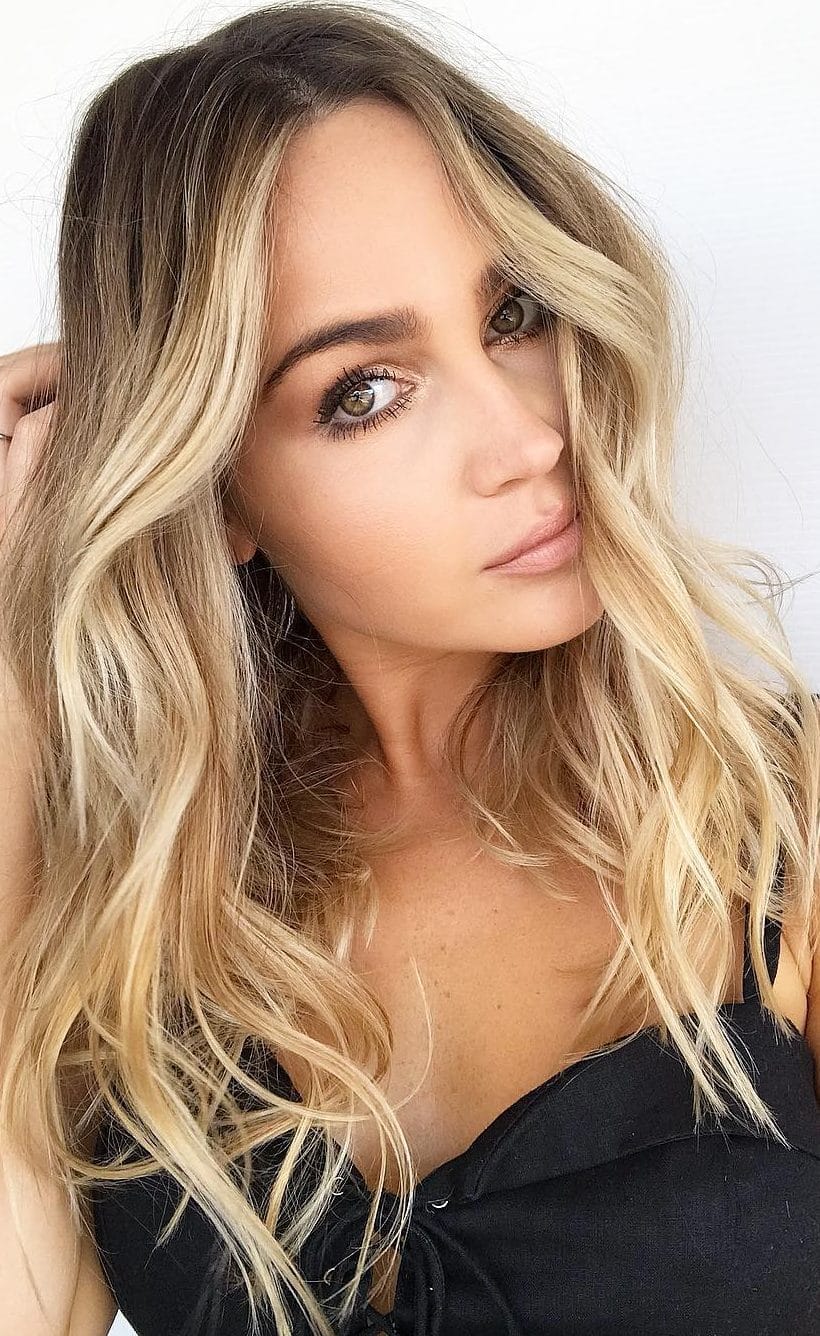 4. Caramel Butterscotch Bronde. Warm shades always leave you with that extra glow in your mane, so going after caramel blonde highlights should be on your bucket list for sure.
5. Dirty Blonde Highlights in "Toasted Coconut". For our Tropicana loving ladies, this style will surely teleport you to the warmer shores with its soft cool blonds woven through warm brown strands.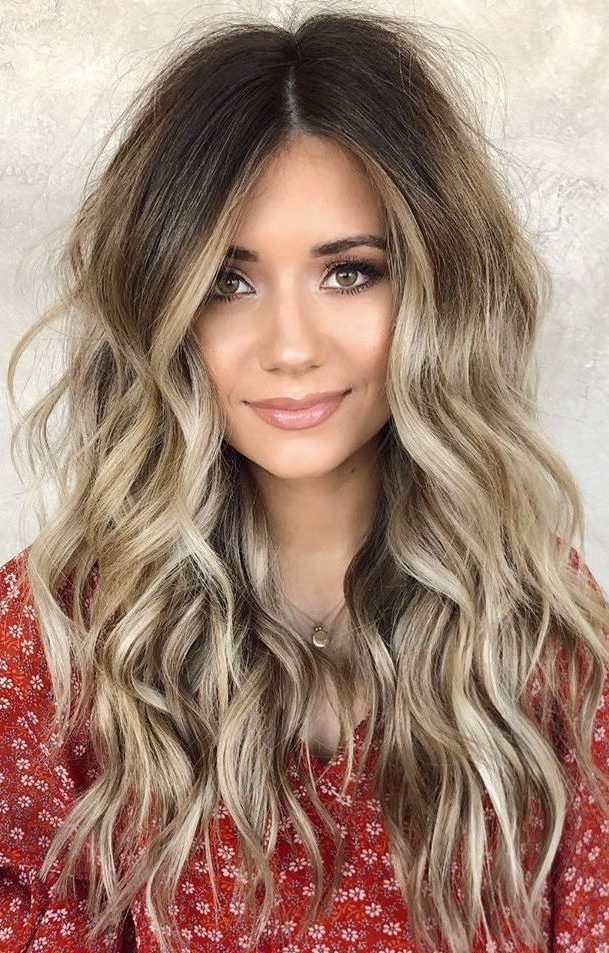 6. Blonde Highlights with Lowlights. For ladies with light brown hair who want to try something on the brighter side, here's a soft and cozy style you should get for summer days.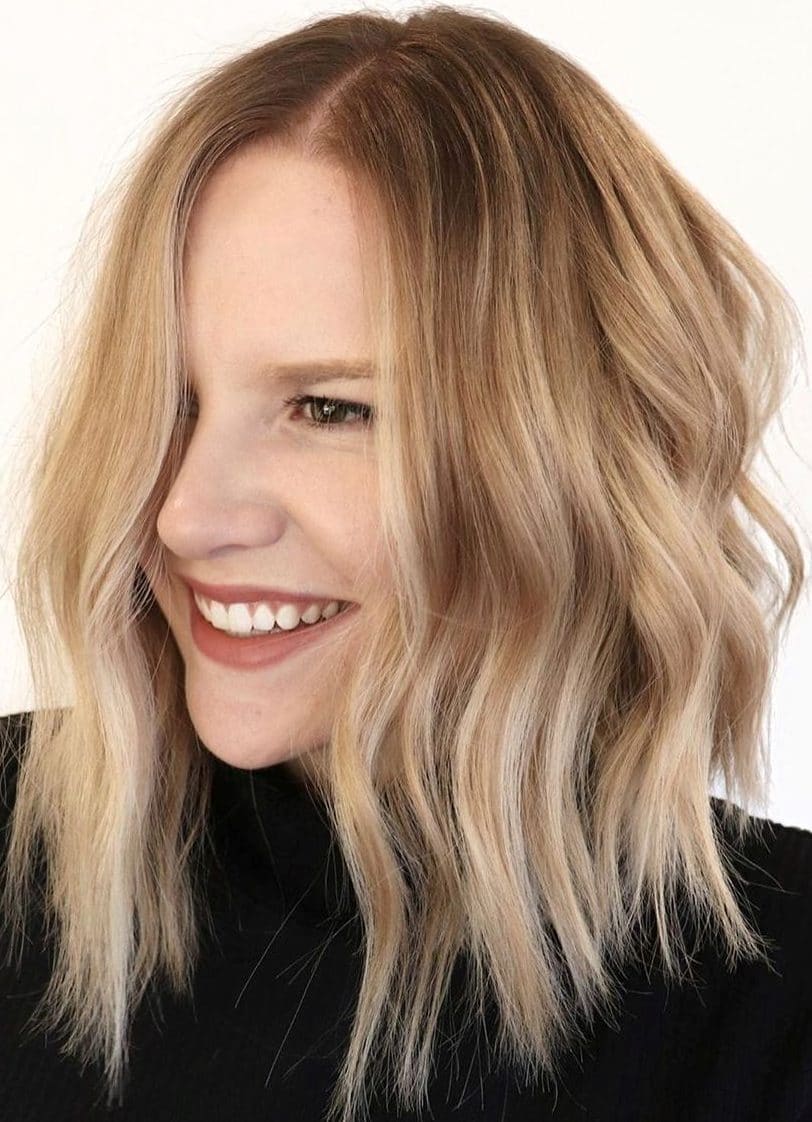 7. Silver Blonde Highlights. Get all eyes on you with a head-turning hairdo. A full head of blond highlights is sure to make a statement that you're here to have some fun!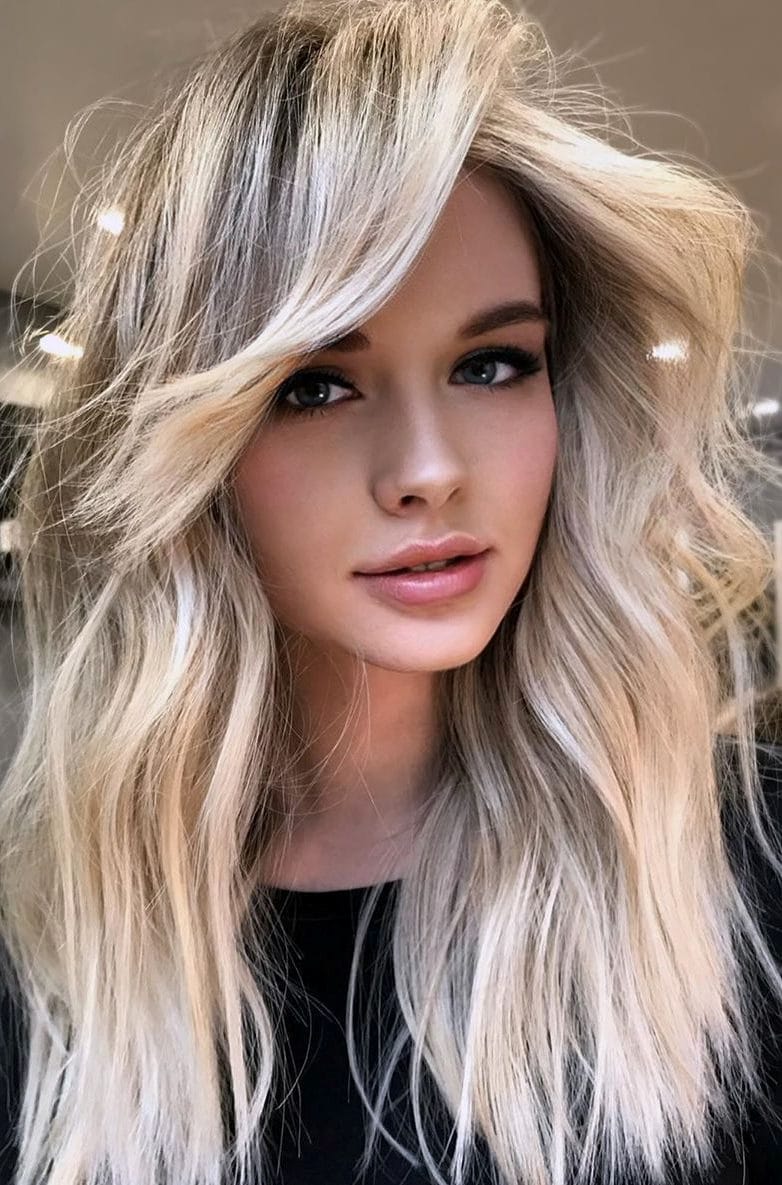 8. "Frosted Cream" Silver Blonde Highlights. A chic and rather easy way to bring dimension to your dark hair – everyone will love your new color!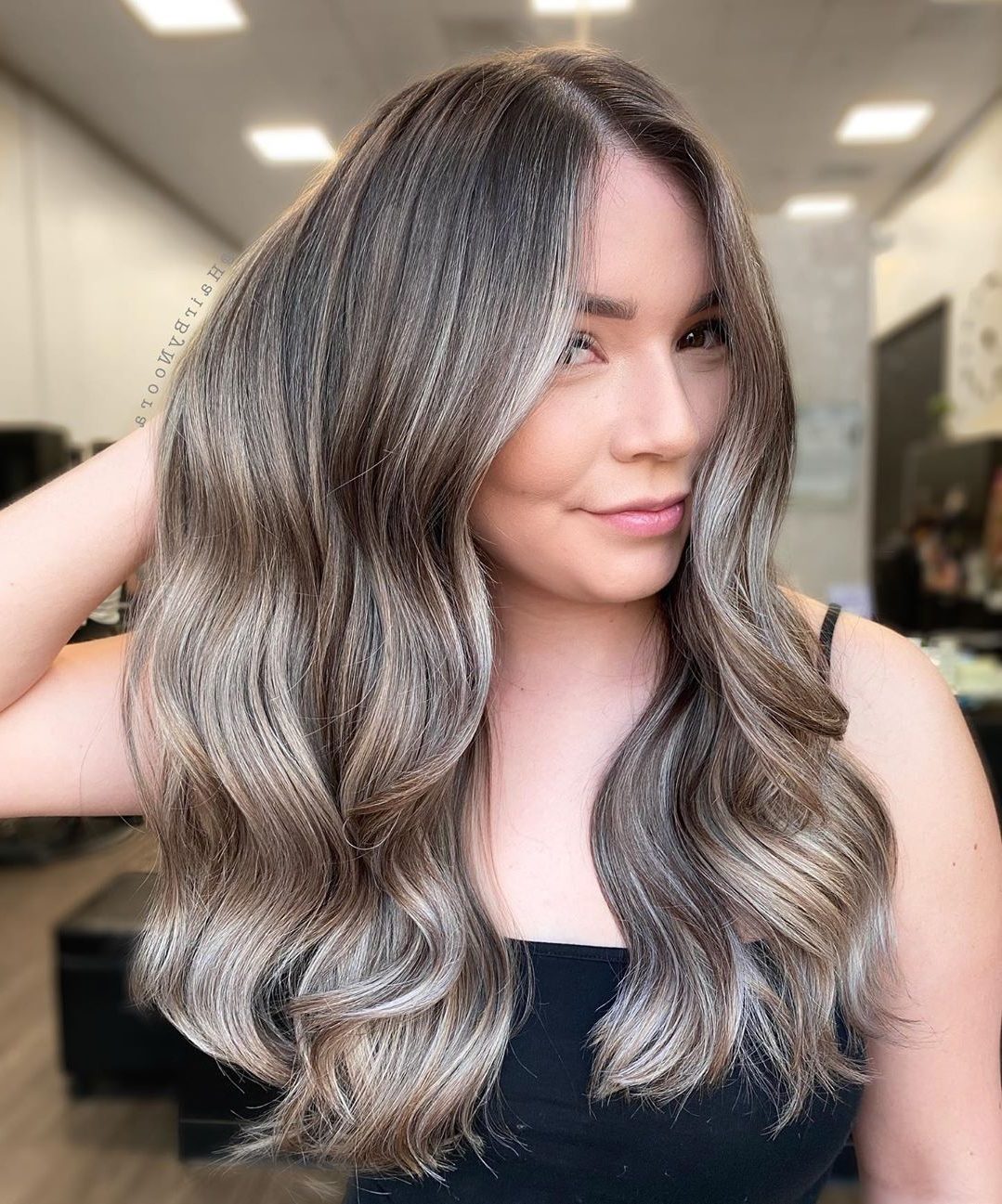 9. Dark Blonde Highlights. Achieve a perfectly sun-kissed look by getting tipped out ends. This way you'll have your hair feeling and looking its lightest in no time!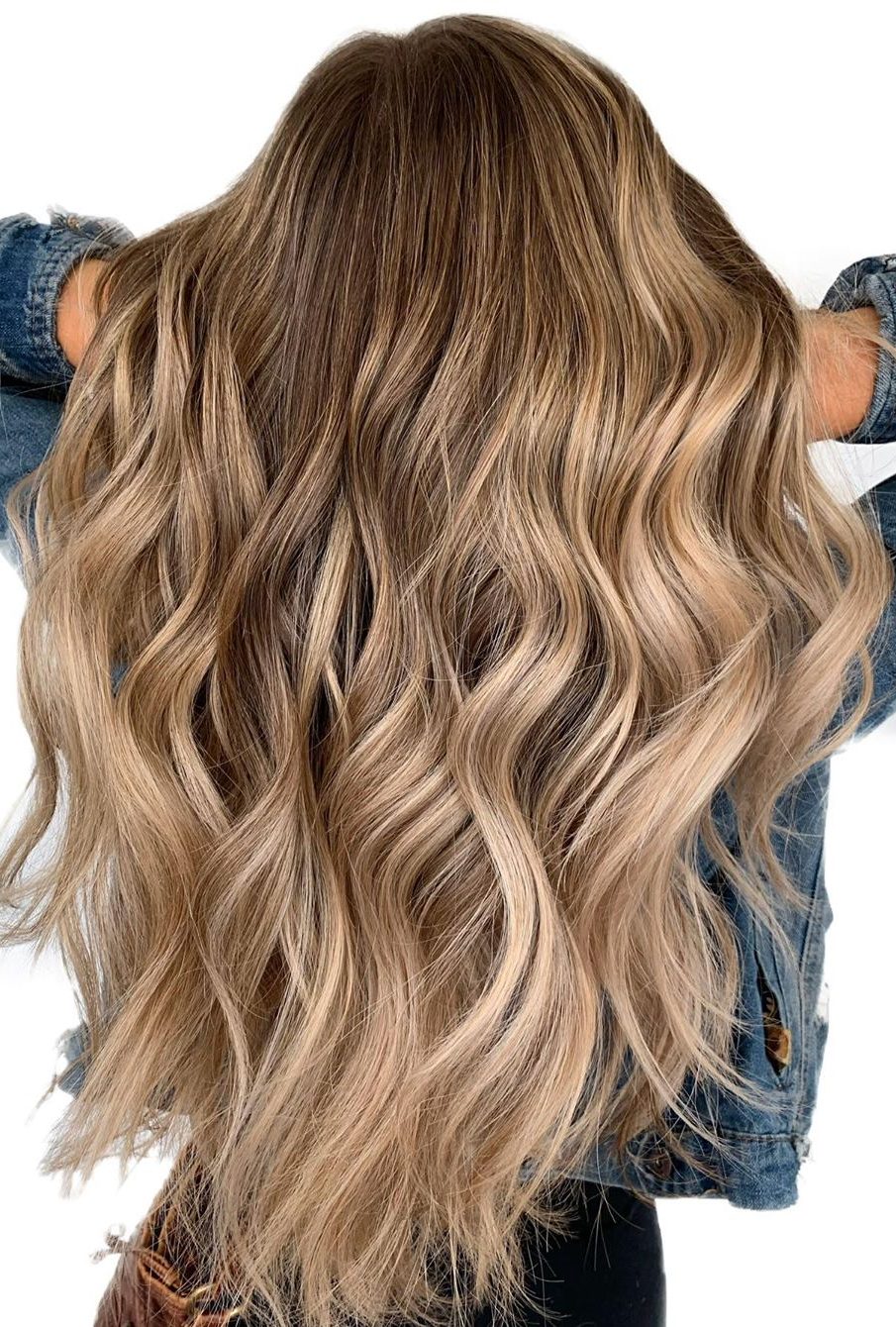 10. Bold Ashy Blonde Highlights. Short shaggy hair makes a statement, but adding some cool-toned highlights into the mix gets you to a new level of "badass"!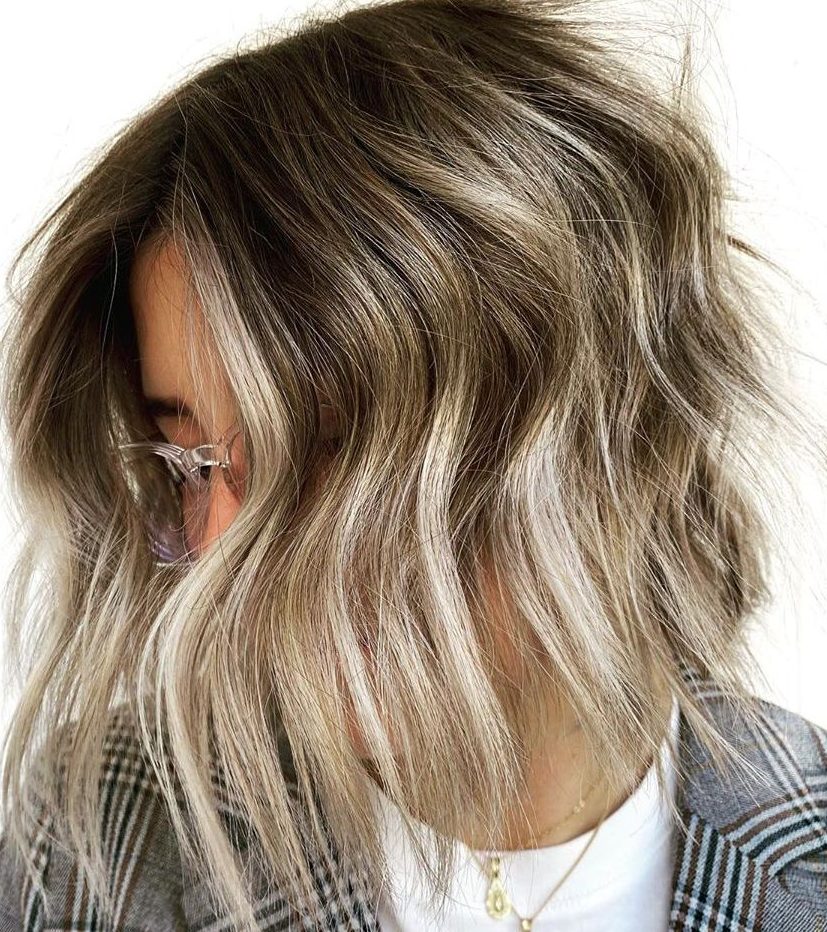 11. Subtle Blonde Highlights for Short Hair. Short hair with springy curls is totally cute as it is, but have you seen what light strokes of blonde highlights can do for it?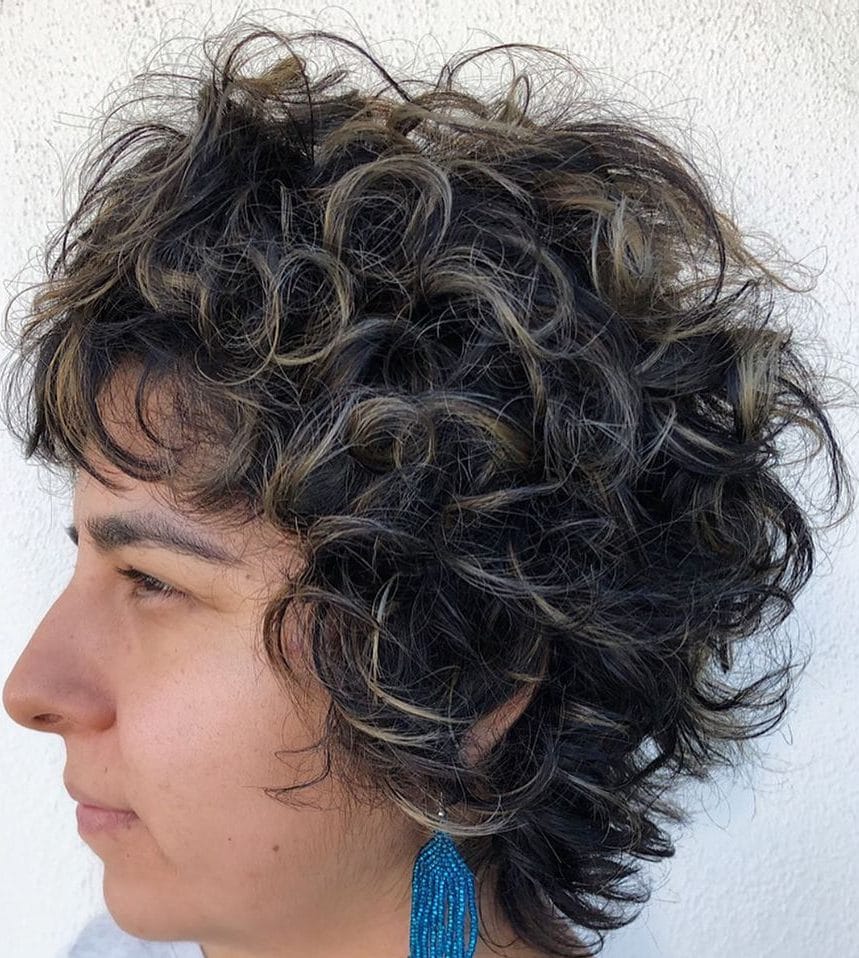 12. Full Head of Blond Highlights. Romantic and soft blondes can seem sensual and seductive when done right. Try the traditional take on your blonde highlights and let them work their magic.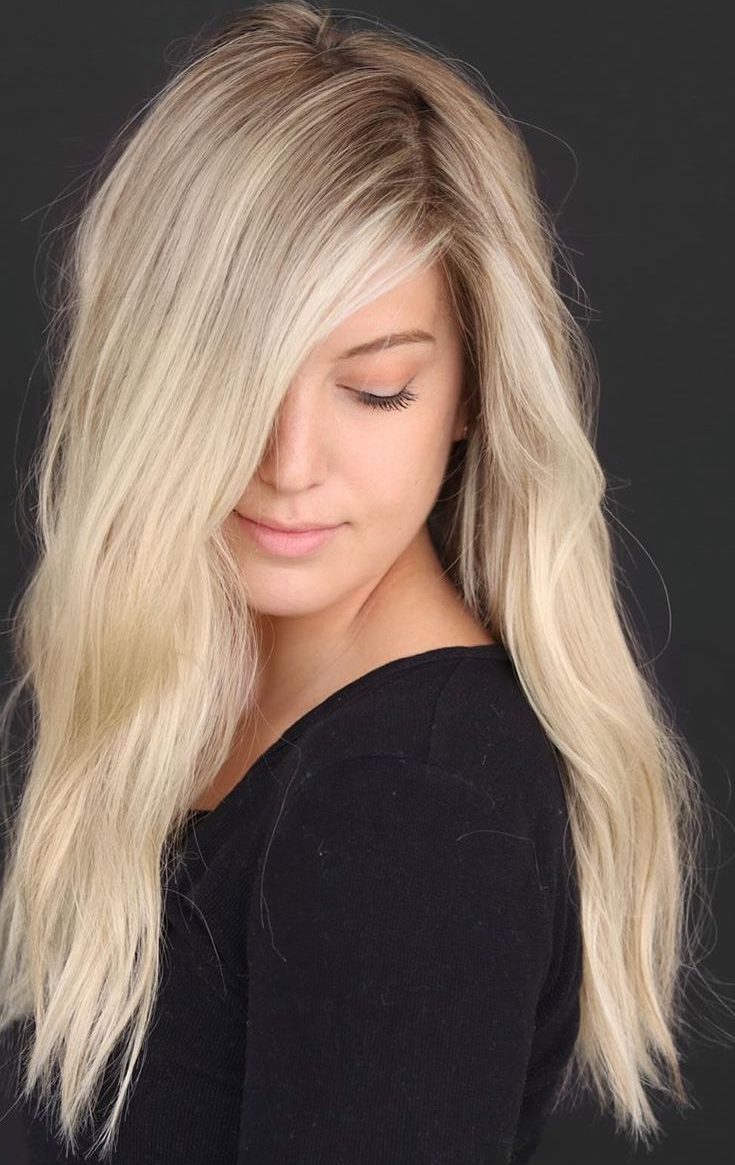 13. Copper Hair with Blonde Highlights. Highlights always bring a special something. Sweet face-framing strands are an absolute go-to for an effortless flirty look.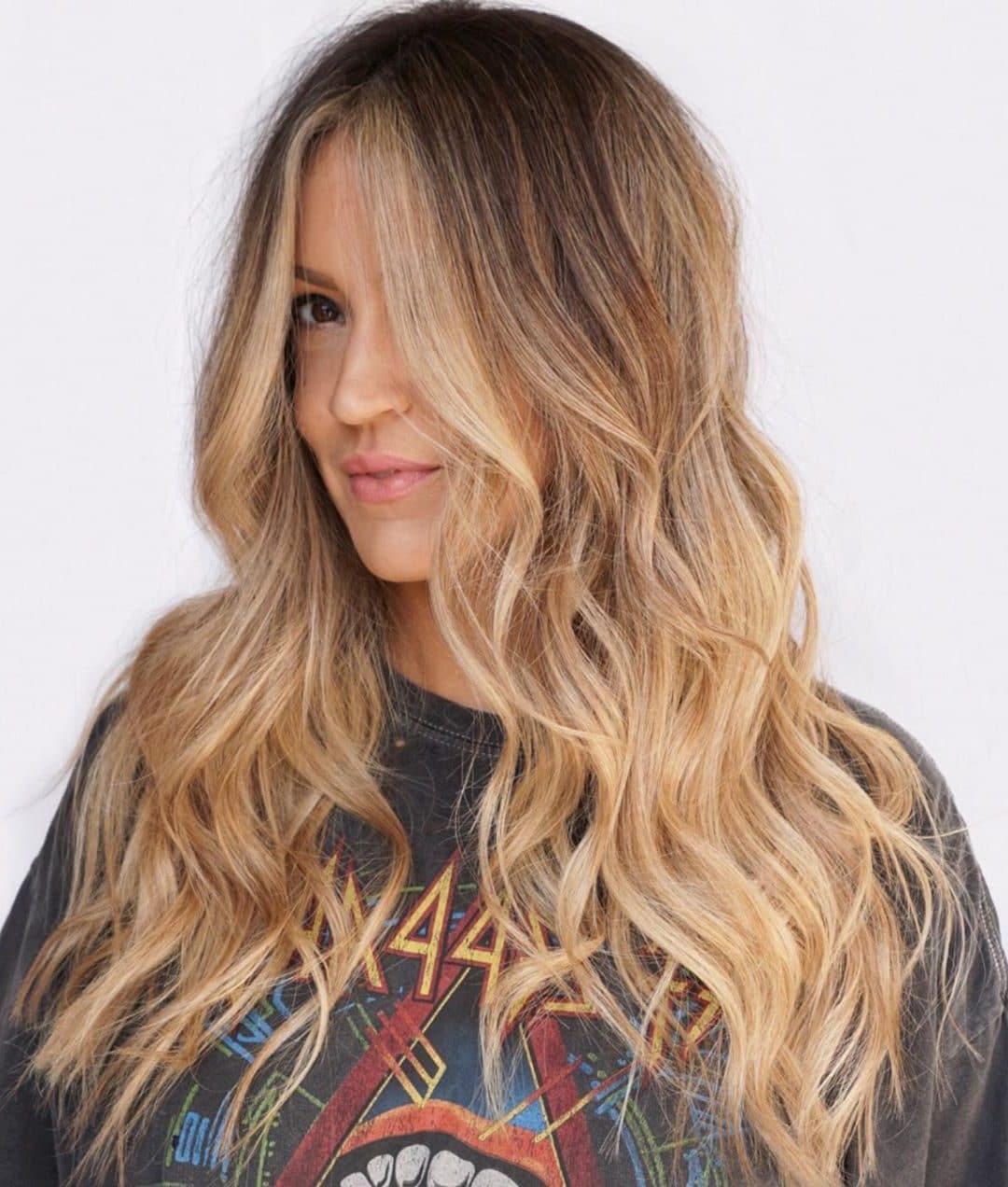 14. Light Brown Hair with Blonde Highlights. Mixing chocolate browns with blonde highlights makes your hair glow more than ever. Besides, it creates the hard-to-resist flowy texture for all to fawn over.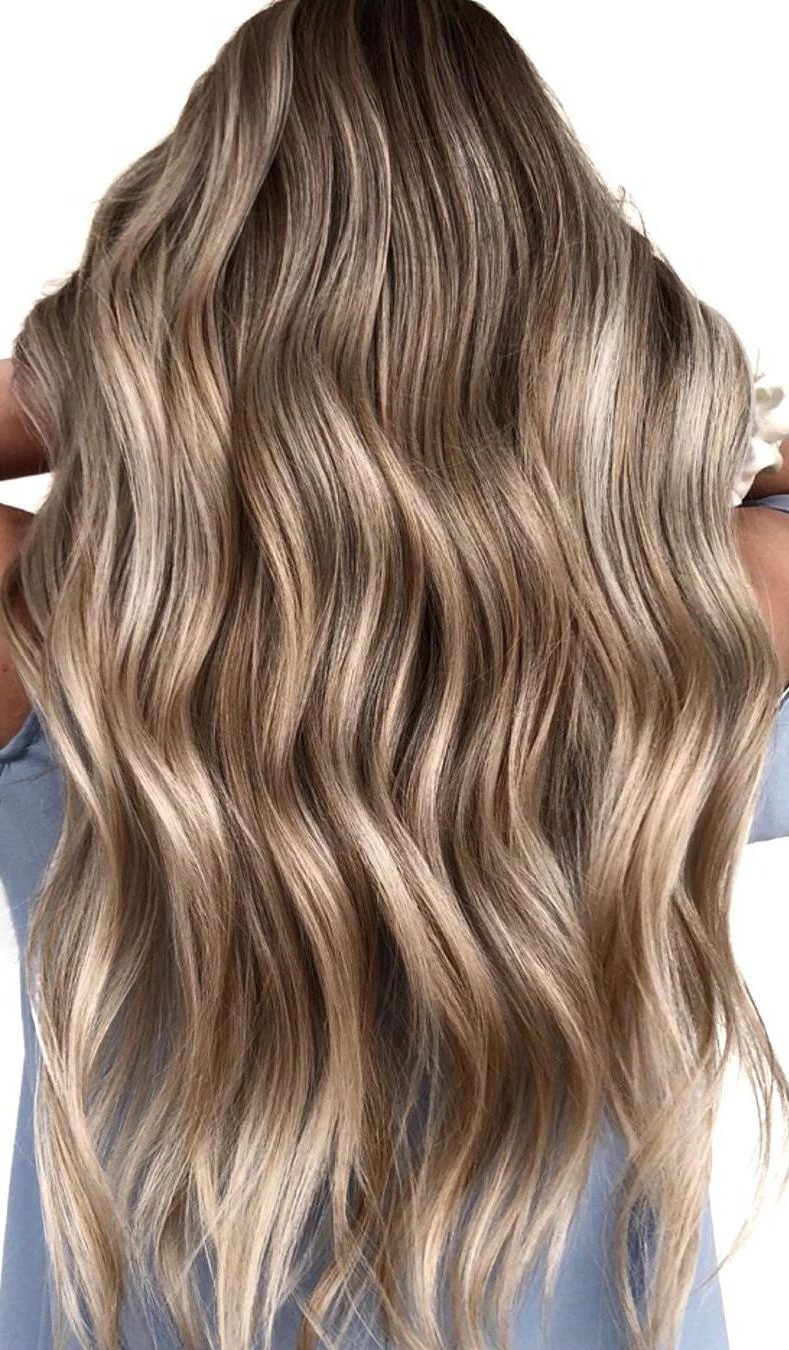 15. Dark Brown Hair with Blonde Highlights. Sometimes all you wish for is just a sprinkle of color. Get a perfectly put together romantic look with delicate highlighted ribbons through your hair.
16. Spicy Red Hair with Blonde Highlights. If Fall were a lady, she would wear this bright hair color. Stand out from the crowd with the breathtaking color combo!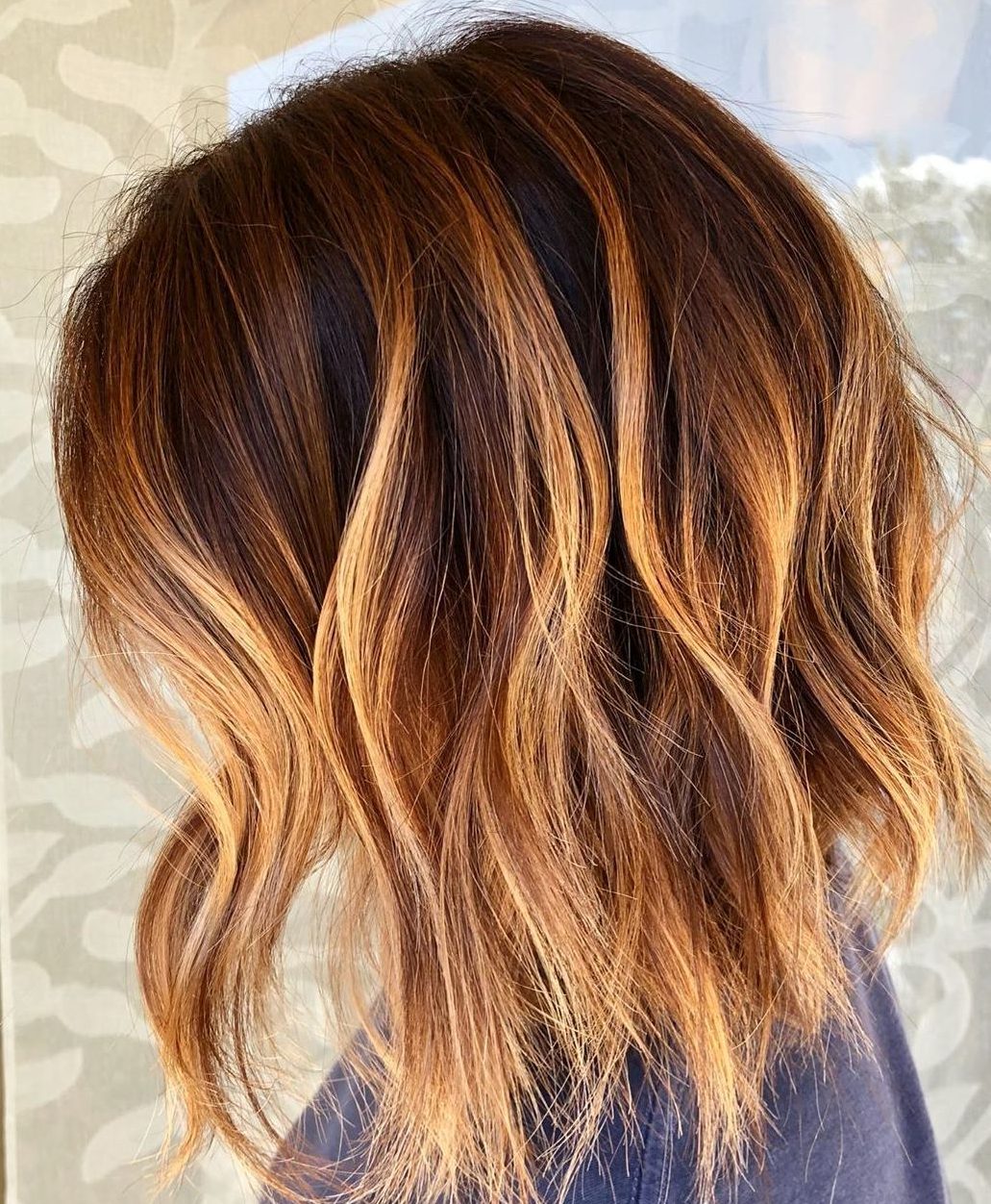 17. White Blonde Highlights for Darker Hair. Get creative and play with colors by blending some cooler whites into your naturally dark hair. Can't go wrong with platinum or sandy tones of blonde!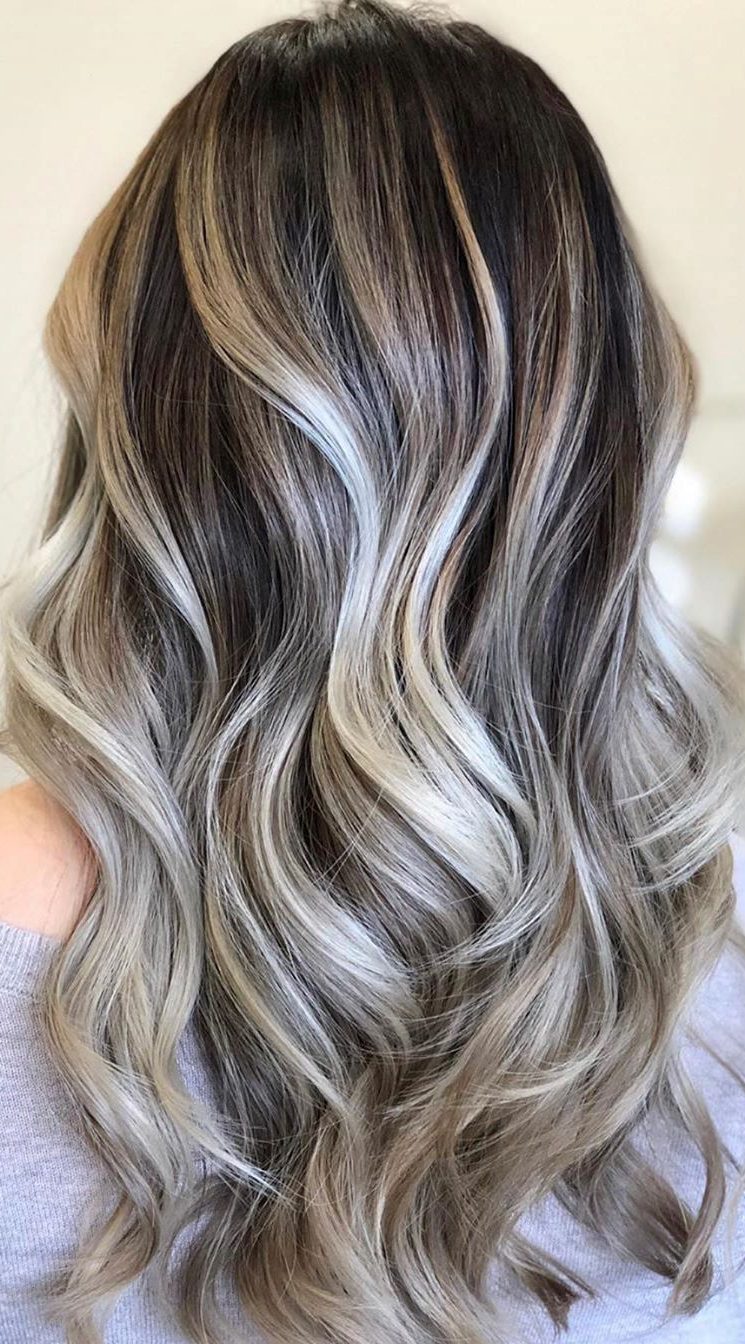 18. Brown Hair with Highlighted Ends. If you wish to go lighter from very dark hair, trying a soft transition to milky chocolate is a perfect first step!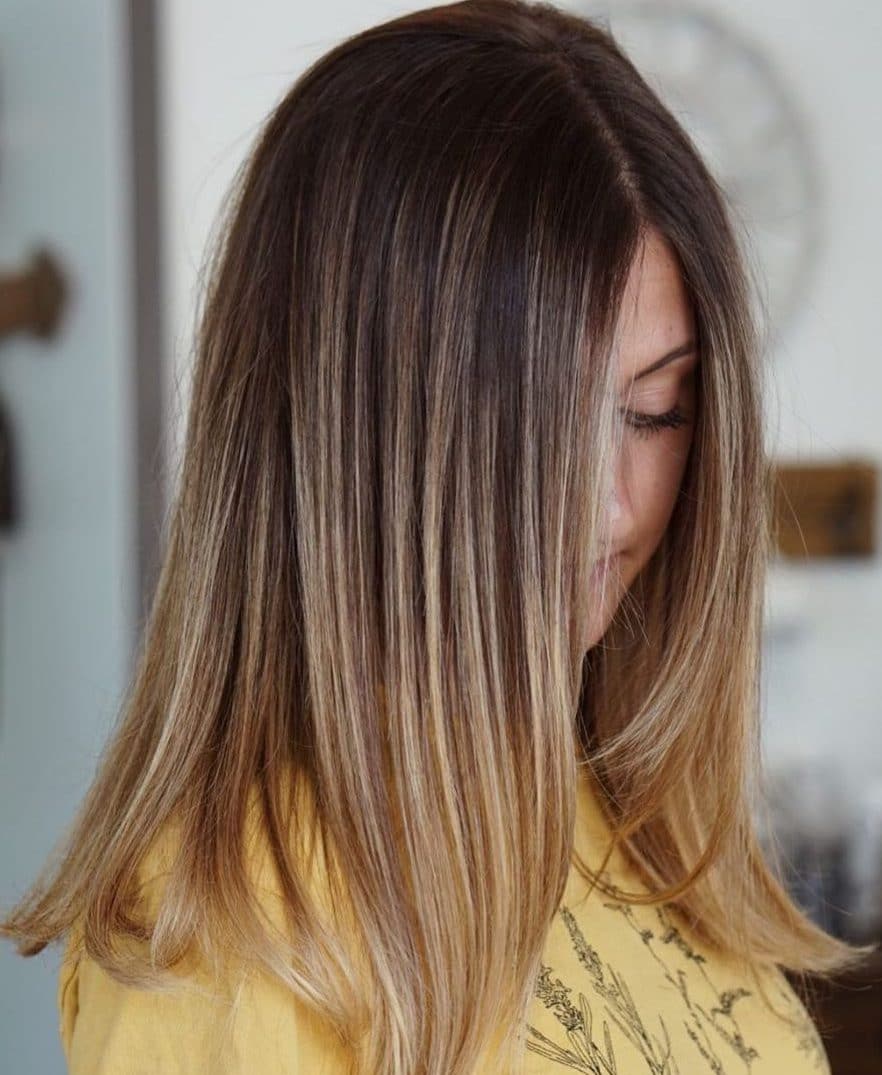 19. Platinum Highlights for Medium Length. Keeping your dark roots creates the necessary volume, while the platinum lengths let you be your most sophisticated and beautiful self!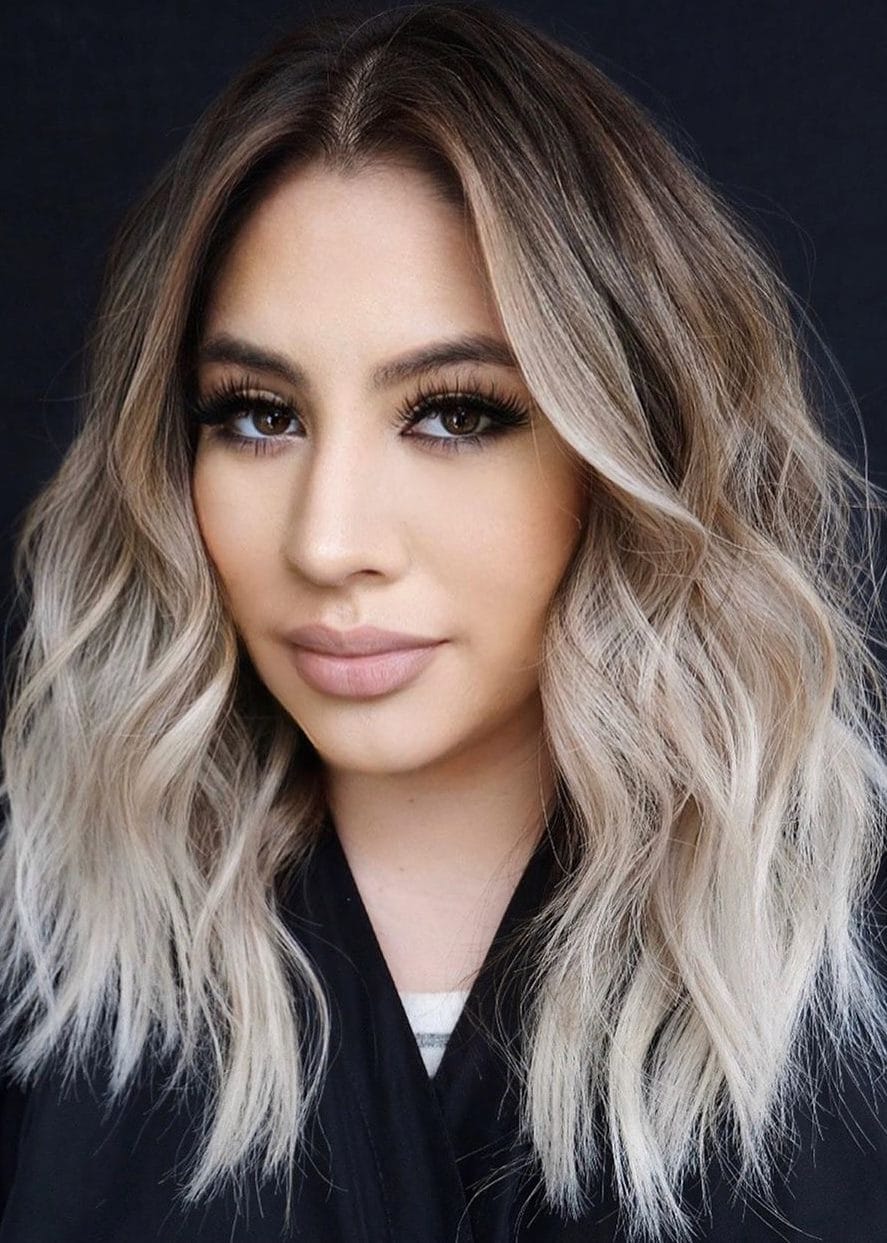 20. Chunky Caramel Highlights for Brown Hair. Perfectly blended brown-to-caramel balayage with very light accents is definitely going to help you be the center of attention wherever you go.