Latest Braid Hairstyles
Braids are perhaps the oldest and most common way to create hair. Undoubtedly, loose hair is beautiful, but not always comfortable and too monotonous. Also, to make various styling on loose hair, you have to use hair dryers, curling irons, various mousses, and varnishes. All of these products thin, weaken, and destroy the hair structure, causing increased fluffiness, split ends, dryness, or, on the contrary, greasiness. Hair becomes dull and unpresentable.
Braiding allows you to create a new hairstyle every day in just a few minutes. And no harm to hair. It is enough to follow a few simple rules.Braid only dry hair – wet strands are more vulnerable to any pull. Besides, in a braid, they dry longer, and you will create a natural greenhouse effect that is harmful to both the hair itself and the scalp.
Braid only clean hair – braids are not a way to hide an unwashed head. On the contrary, dirty, greasy hair is styled in narrow, unpresentable strands. In cases where you urgently need to go somewhere, and there is no way to wash your hair, it is better to choose a bundle.
Tight braids should not be worn longer than 6 – 8 hours – in principle, it is better to use tight braiding as little as possible, but if such a desire arises, after a while, unravel the hairstyle and let the hair and scalp rest for 1 – 2 hours to restore normal blood flow and oxygen exchange.How to choose the type of hairstyle?
Do you think that braids do not suit you? So you just choose the wrong one. Although braiding is a versatile way to create a hairstyle, there is a gradation according to the type of face in this area.
The oval shape is universal. Happy owners of such faces can safely choose any braids.Round shape – braids that fit high on the head are recommended. An original festive option will be weaving, which starts from the neck and ends at the crown. To visually stretch the face, you can combine the braids with slightly curled vertical curls that frame the temporal zone.Square shape – the best option would be braiding that lifts the hair in front. This creates a visual smoothing of facial features, they become smoother. An example of such a hairstyle is the Dragon braid.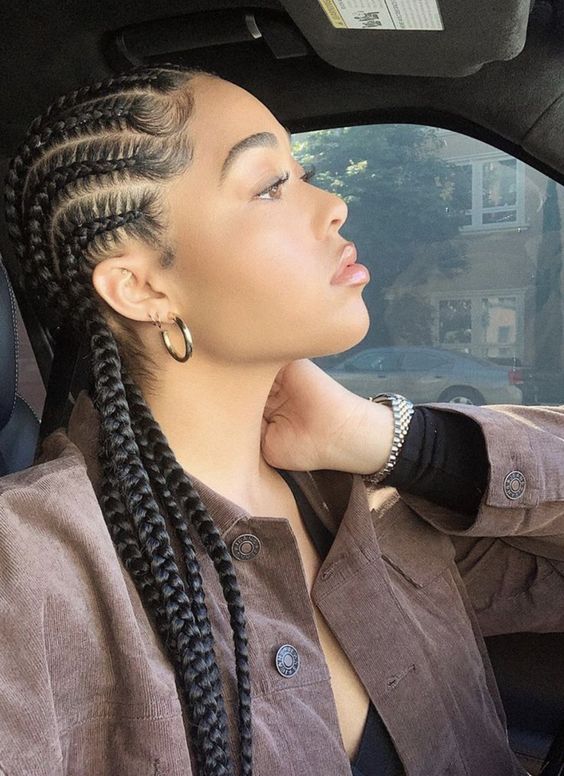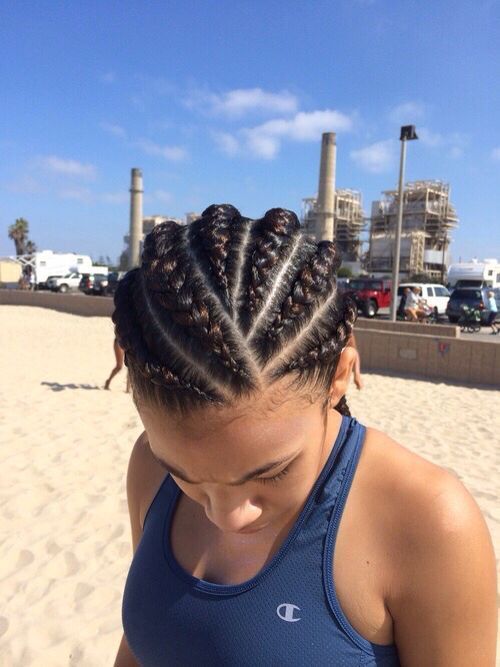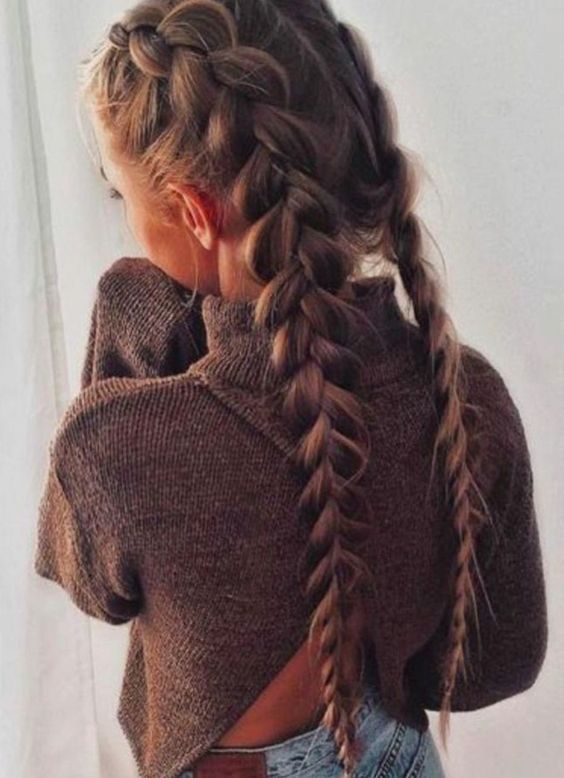 Triangular shape – braids with smooth, pulled back temporal strands will visually narrow the forehead, and curls released on the sides, covering the ears and neck, will balance the difference between wide cheekbones and a narrow chin. An example of such a hairstyle is the traditional "Spikelet".
Rectangular face – a similar shape, on the contrary, requires a visual narrowing of the lower part. Weaving "Fishtail" framed by curls or with a roller around the neck will give the features a more classic, softer look.Different braids for every dayThe French braid is a sophisticated evening hairstyle. Can be braided vertically, diagonally, or around the head. From a combination of several braids, you can create an image worthy of a gala reception.
The Dutch braid is a real hit of modern women's fashion. An incredibly complex, at first glance, the hairstyle is created in just 10 – 15 minutes.It is braided in the same way as a French braid, but the right and left strands are intertwined with the middle one, not stacking from above, but from below, as if inside out.There are over 1000 different braid-based hairstyles, and even the simplest of them look spectacular and catchy. Perhaps one of the examples you have given will appeal to you enough that it becomes an everyday image.