If you've always thought that short hair is boring and monotonous, the Twilight star is ready to argue with that opinion.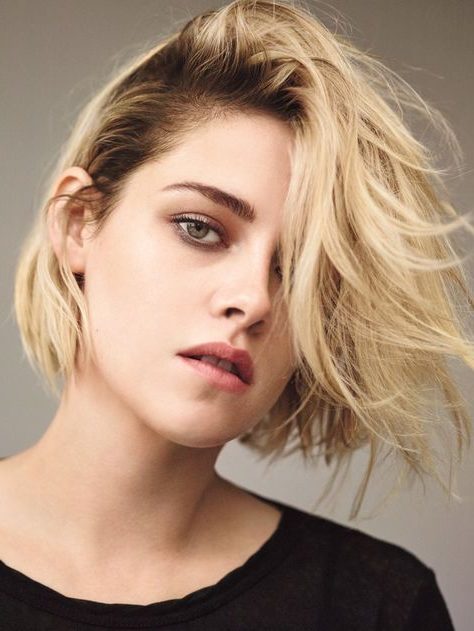 Those who are devoted to their hair length and always ask the hairdresser to "just trim the ends" sooner or later still ask themselves the question: "Should I cut it all off?" It is always pleasant to draw in your thoughts your first exit with a short haircut for a boy, but in the end, your enthusiasm fades away, and your beauty transformation is postponed indefinitely.
"I'm not sure if that length will really work for me. Surely I will not be so feminine anymore, and they will grow back a lot of time. No, this is definitely a bad idea, and I'm finishing with it, "- such thoughts definitely visited you, right?
We hasten to convince you: a short haircut is worth trying – if only because you can do a huge number of stylish hairstyles with it. For the best examples, they turned to a celebrity who really knows a lot about shortcuts and has not changed short hair for many years – Kristen Stewart.
1. Straight to one side
Considering how often Kristen has tried this styling on short hair, we can safely say she is one of her favorites. As a rule, the actress throws most of her hair to one side, styles it elegantly or a little casually, and treats the rest with gel for maximum volume contrast.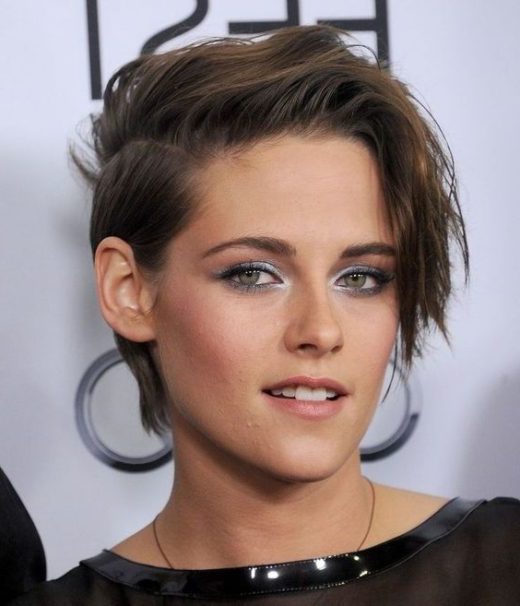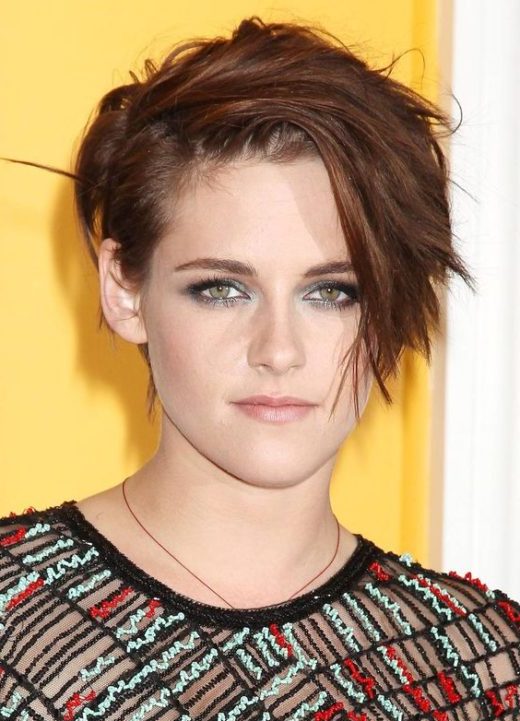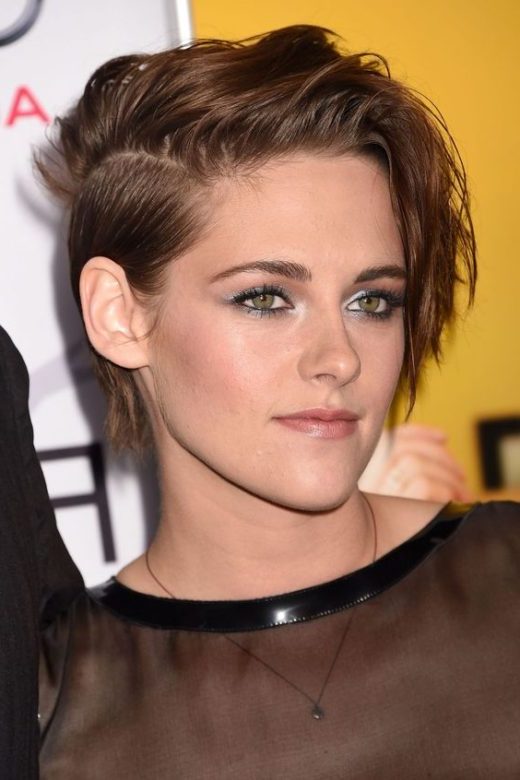 2. Tousled on one side
Another option for styling on one side, only more rebellious and ideal for girls who like to make an effect and draw attention to themselves. In the case of this hairstyle, the gel should be treated with a part of the hair thrown to one side, or rather, several strands, and so that they lie a little angularly and directed upwards.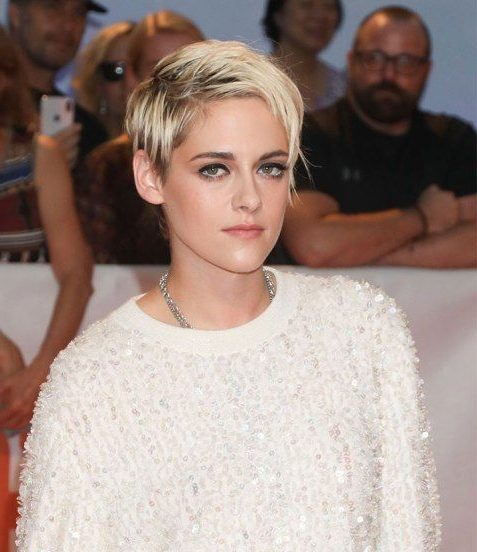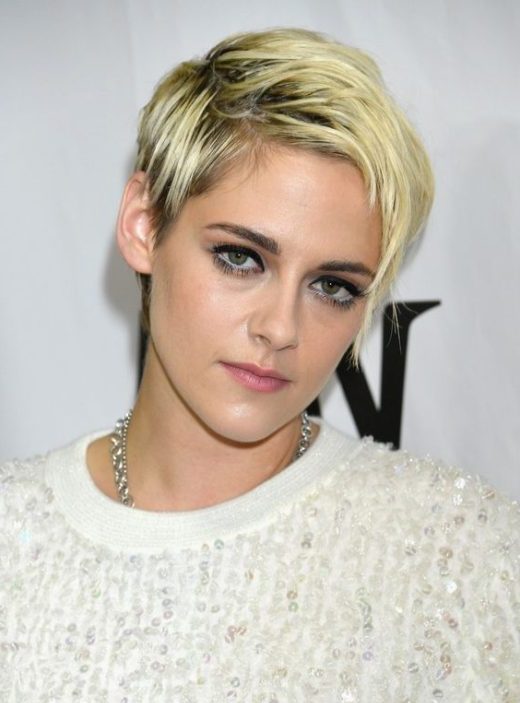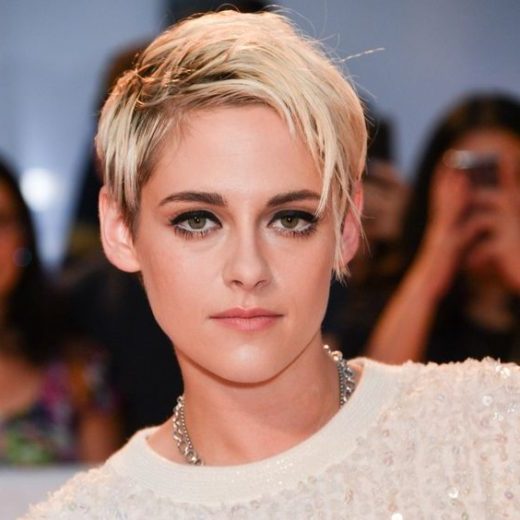 3. Grace Jones
The haircut, inspired by the iconic image of the American model and actress Grace Jones, takes us back to the noisy 80s, and Kristen herself liked the image of the femme fatale very much, so we saw styling with a smoothed side part and a lush, smooth top on it more than once.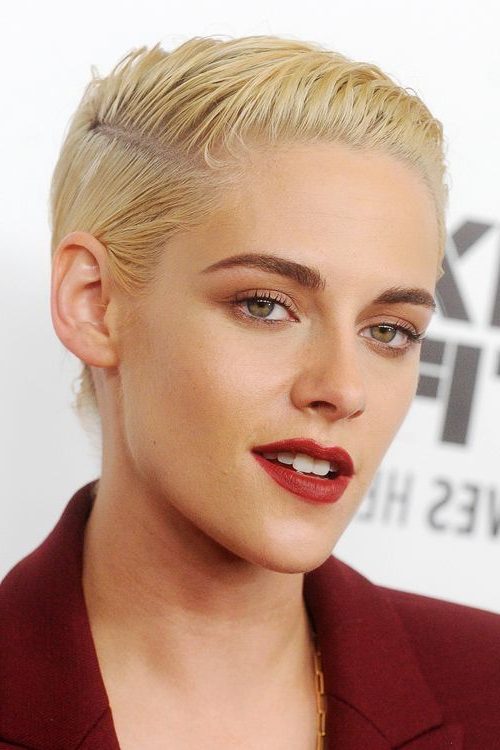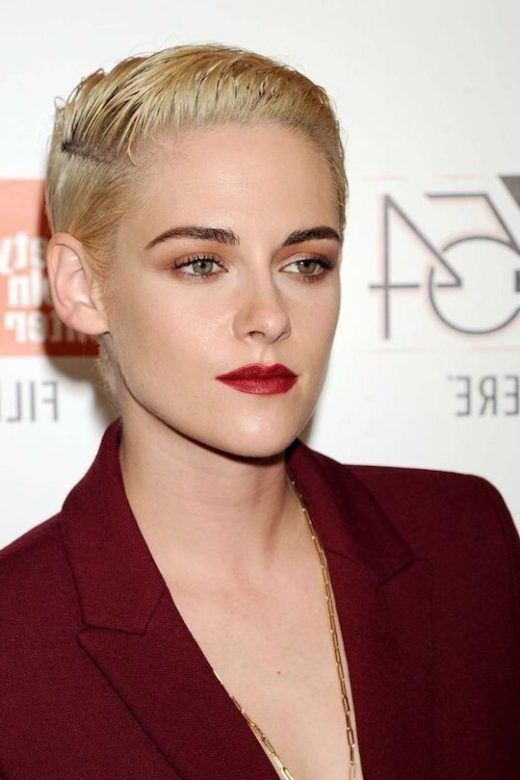 4. Wave
When Kristen cut her hair, she could no longer afford the flowing curls that always look win-win on the red carpet, but she found an original solution to this problem. Together with her favorite stylist, Adir Abergel, the actress found a stylish alternative to curls – a spectacular wave of strands on the top of her head. Of course, it takes a long time to create such beauty, but it is definitely worth it.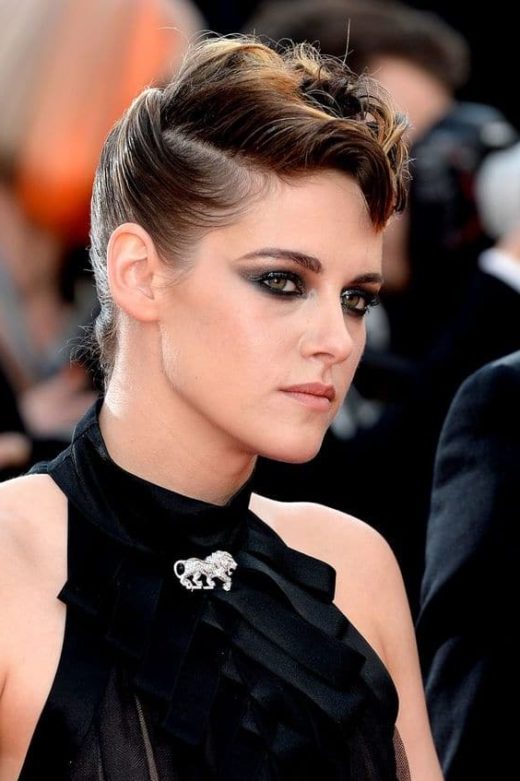 5. Backcomb
This hairstyle option for short hair is easiest to perform, but it can give odds to the most complex styling in terms of effectiveness. At the same time, Kristen never forgets to fix the hair on the sides and give the upper part a light volume from the roots – from these important details, the secret of the attractiveness of a hairstyle with a comb back is formed.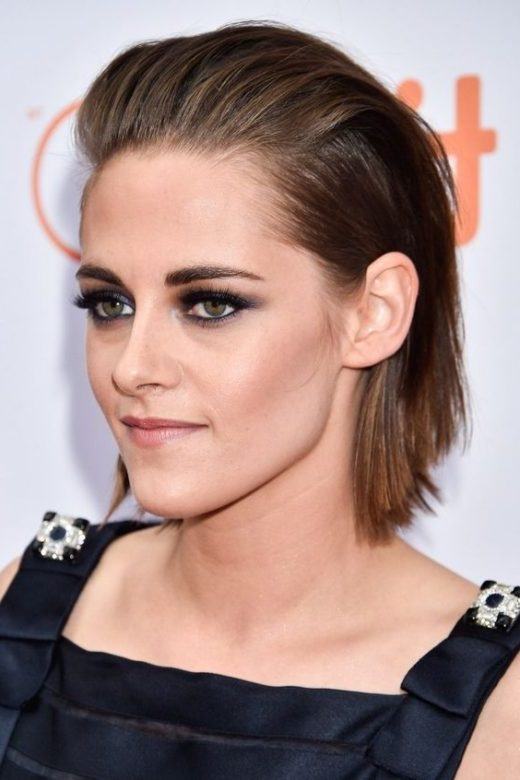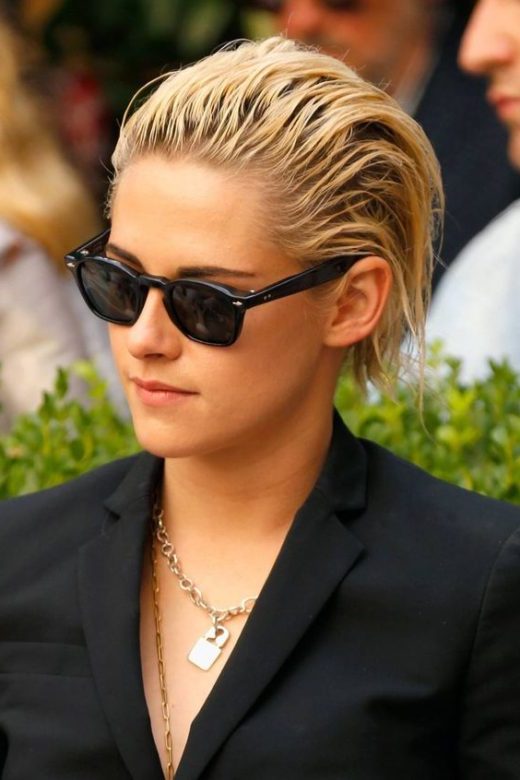 6. Sloppy curls
Carelessness and relaxation are the constant companions of Kirsten's beauty and fashion images and have already become her hallmark. So the "vice versa" styling, which creates a real mess on the head, has always been very popular with the actress, but she especially liked the tousled waves on her short hair. Agree, such a hairstyle and repeating it will not be at all difficult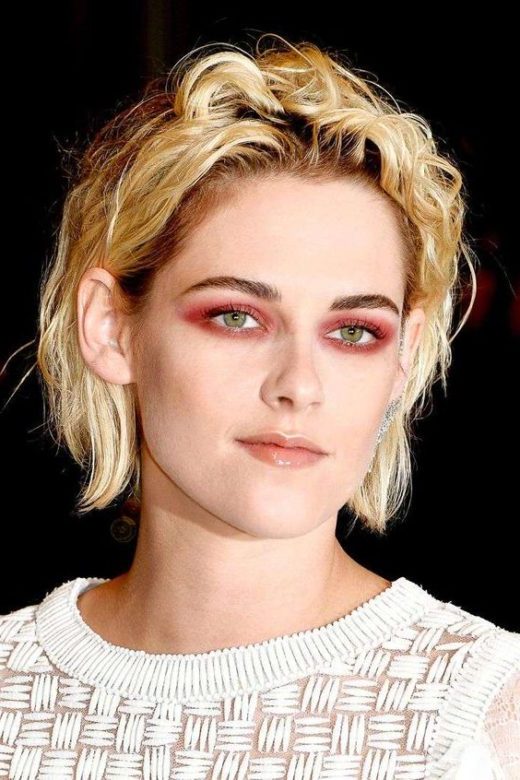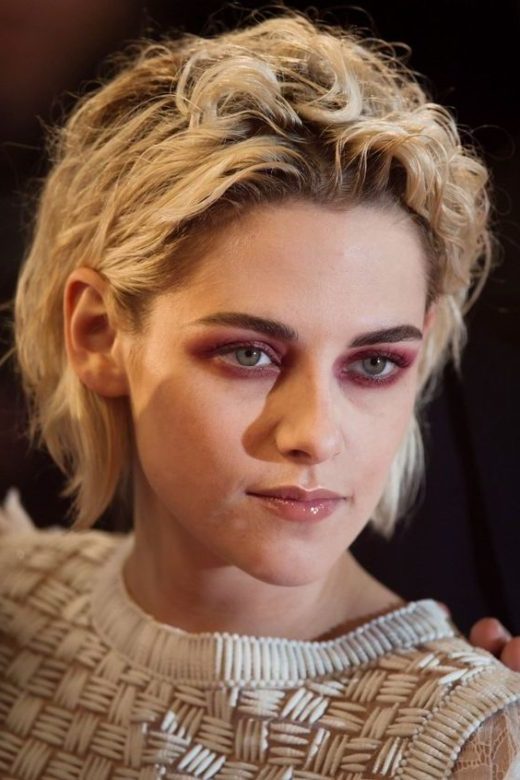 7. Styling for concise hair
Yes, Kirsten's haircut for a boy also did not pass by, and she found several unusual ways to diversify the seemingly most monotonous and "irreparably" short hairstyle. And this is another argument in favor of deciding on a radical change of image – no matter how many centimeters of hair you have to lose.