Long pixie hairstyles are a great way to style short hair. Many celebrities are currently using this haircut as the perfect Pixie allows you to have a glamorous, elegant, and sophisticated look.
Due to its length, you create a very large number of hair styling options.
Here we will try to show you the best long pixie hairstyles.
What is a long pixie?
Are you looking for that perfect, irresistible pixie style? Then you are in the right place because here we have collected the best photos of long-pike options that you are sure to like.
The long pixie cut is the perfect short haircut because the hair is still easy to maintain and you don't sacrifice hair texture or color. Long pixies can be more playful and show off your gorgeous face. Also, pixies can be a great way to minimize hair styling while maintaining curls, waves, or even dynamic color. Plus, it's the perfect way to show off your beautiful cheekbones.
Long pixies make their owner magically look fashionable and fresh. When doing this type of pixie cut, think about how you want to style it for the best effect.
Let's take a look at all of these beautiful pixie cuts we've tried to put together!
Ash long pixie
This is one of those stylish everyday hairstyles that you can wear for both work and leisure. The back is elaborately graduated, with elaborate, side-cut layers. Long asymmetrical bangs seductively complement this style. This cute pixie draws attention, accentuates the eyes, and takes the focus off the massive parts of the face. Suitable for fine to medium hair and most face shapes – round, oval, long, and heart-shaped.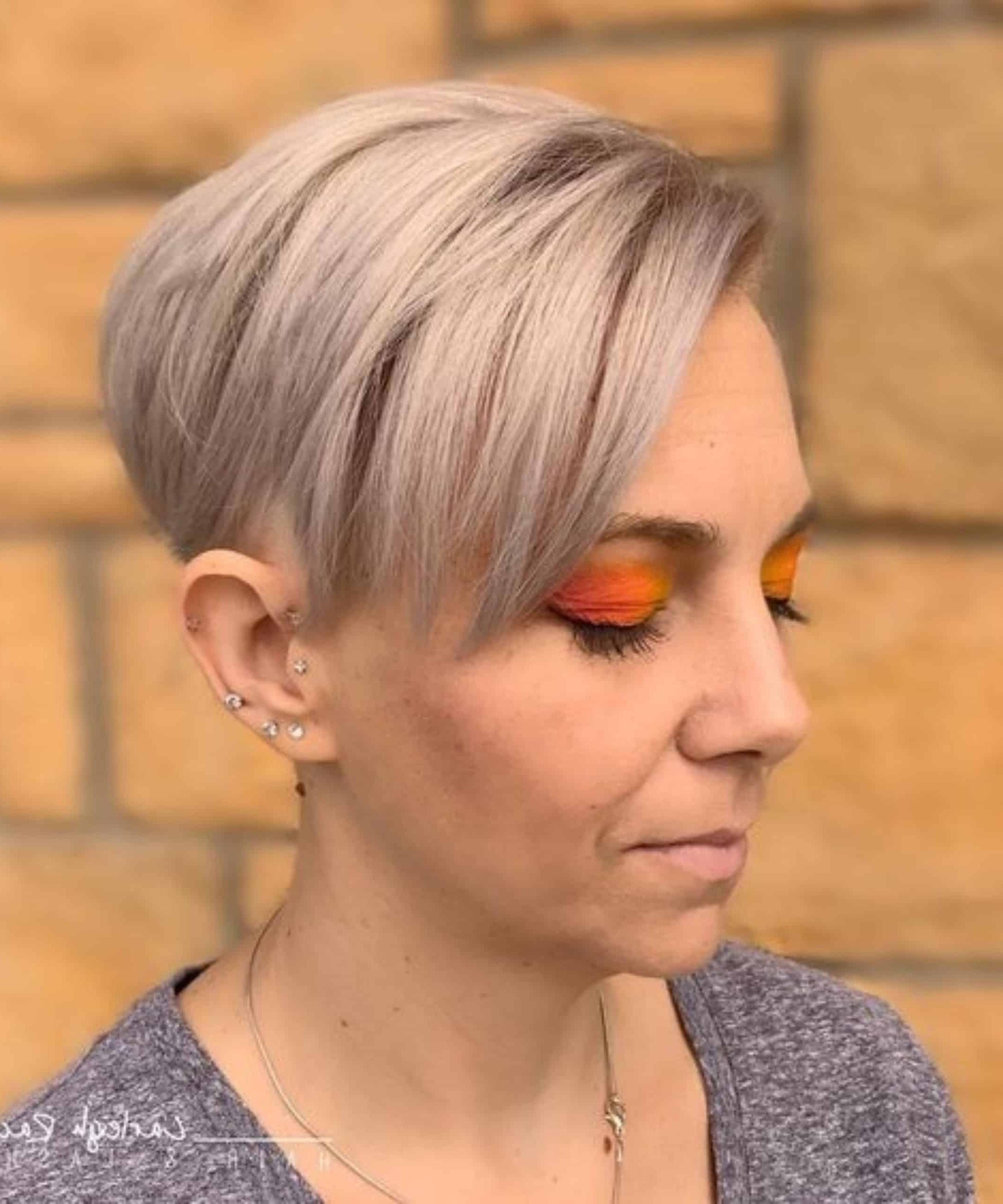 Long messy pixie haircuts
This extreme asymmetrical long pixie cut is a great choice for an oval face shape. It can also be adjusted to suit a long face by simply shifting the angle of the side bangs.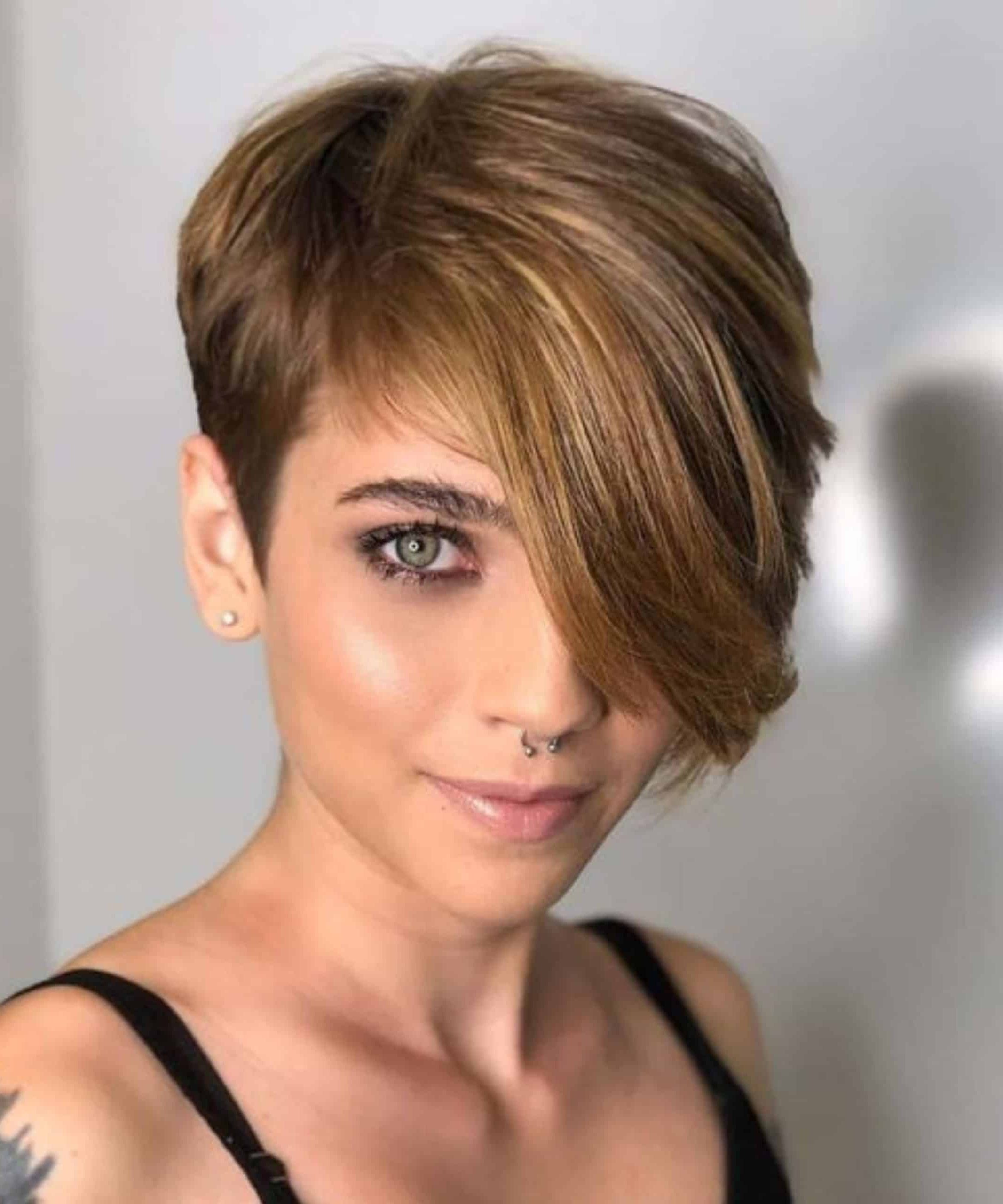 Gorgeous layered pixie
It's easier than you might think. This is a good option for a stylish pixie option for long hair. A long-layered pixie is perfect for showcasing any hair color. And with the addition of long side bangs, this style comes to life even more.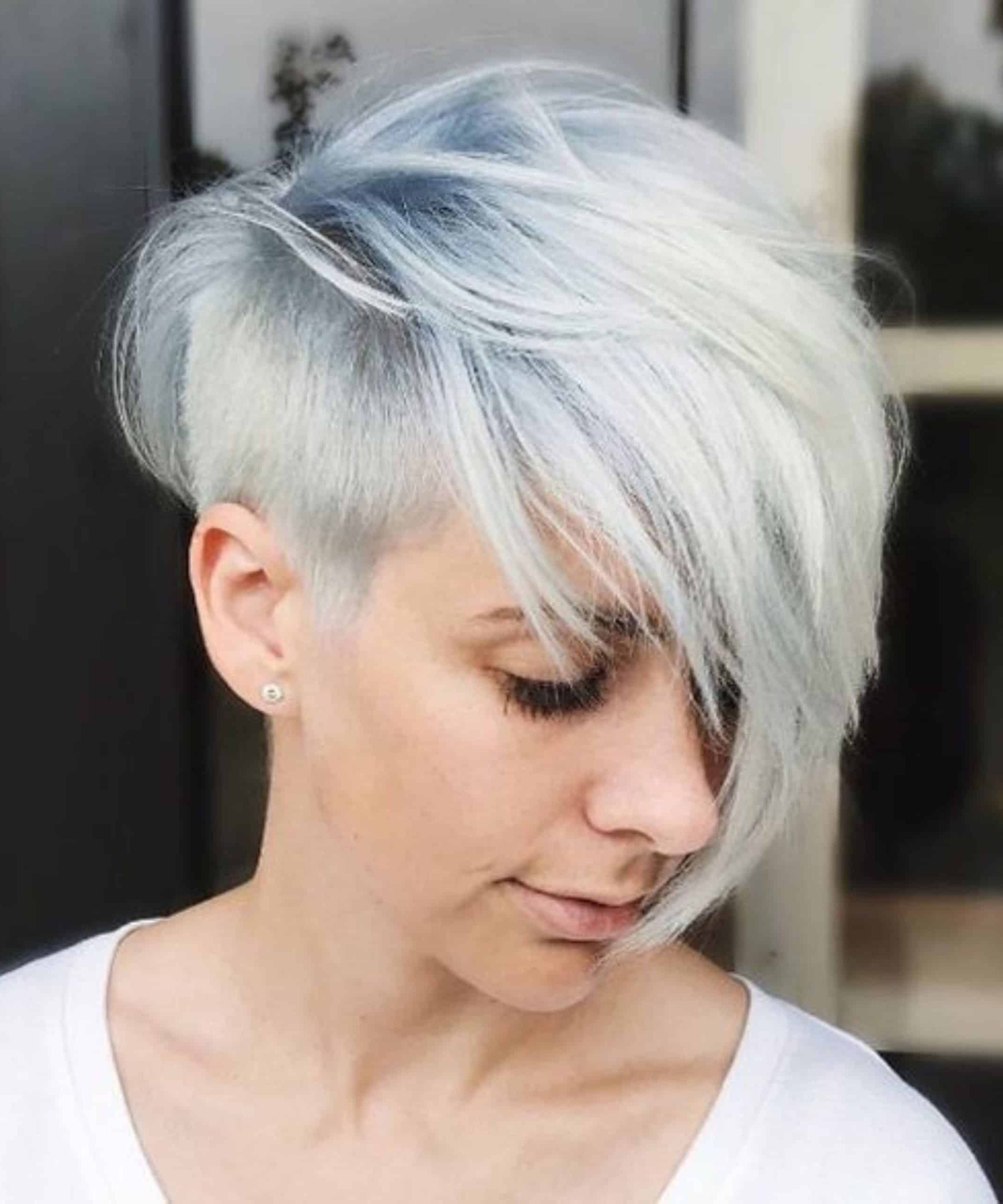 Messy and fabulous pixie
Who said that thin hair cannot have volume, he never saw this haircut option. To create this style ask your stylist to section your hair whichever you prefer and create soft layers. This will add volume to hair that does not have bright colors. This style can also work with other types of hair, but it only adds a special appeal to fine hair.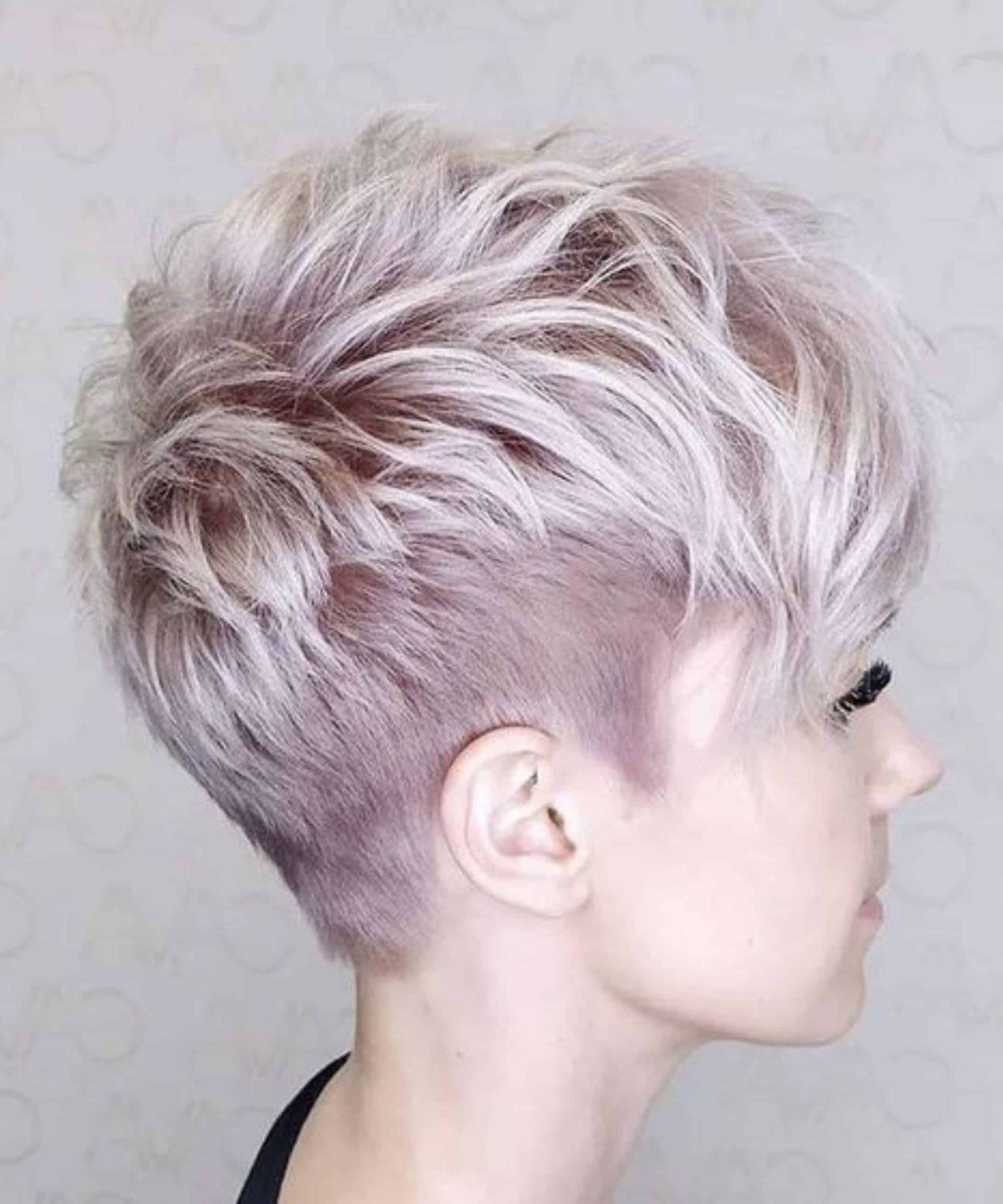 Shaved asymmetrical pixie
Show off your creative side with a long pee and a cute shaved side. This style looks especially good on dark hair. YOU can use the shaved part where you want, but it looks best on the sides. With this haircut, you are sure to attract the attention of others.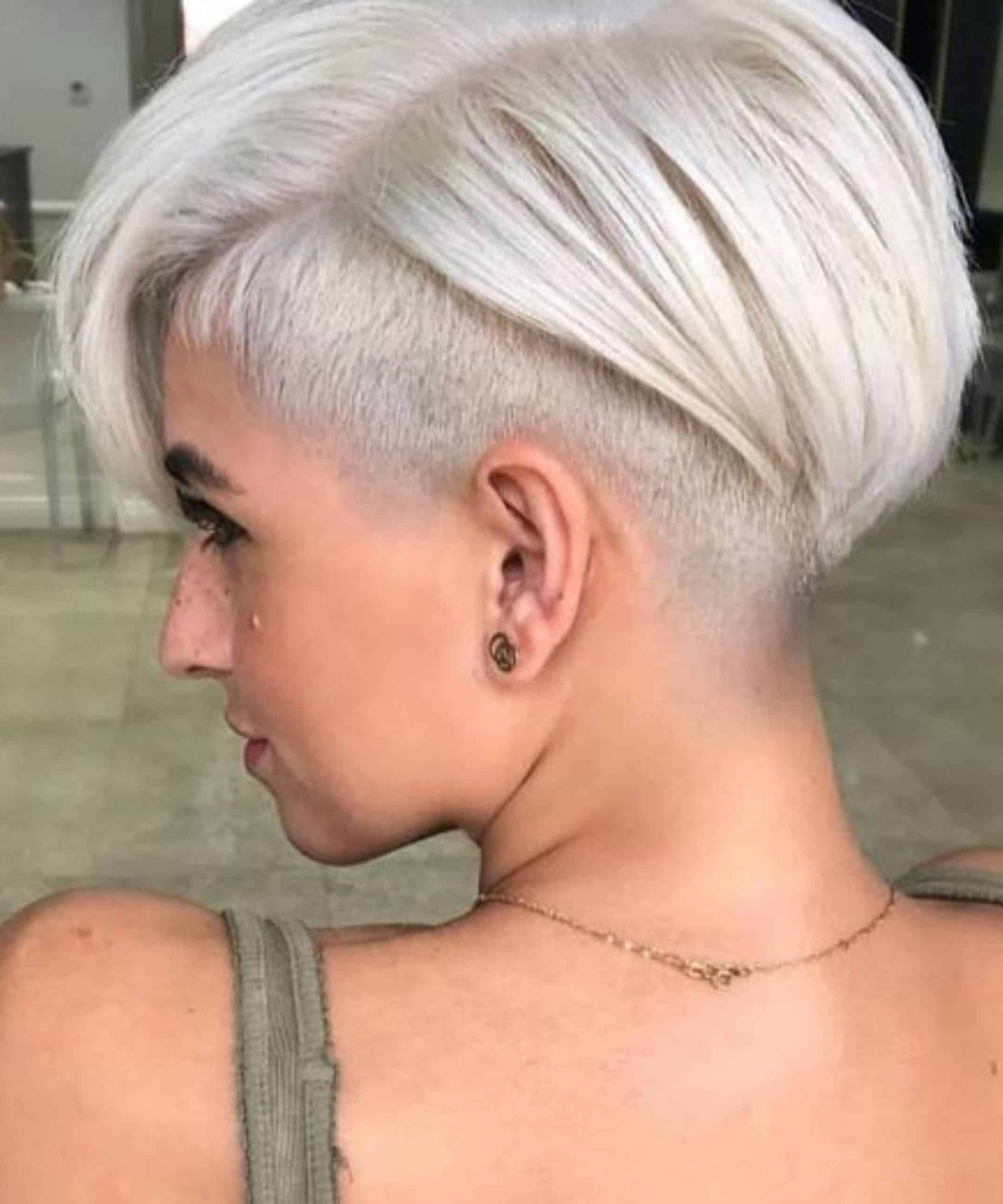 Spiky pixie for fine hair
Thick hair does not deserve all styles. There are many ways to add volume to fine hair, and this precious pixie style gives you the opportunity. This style is all about texture and salt. Make bangs that will be offset from the center to the side, and will cover your forehead and cheekbones. Don't worry about perfection with this look: it's all about carefree beauty.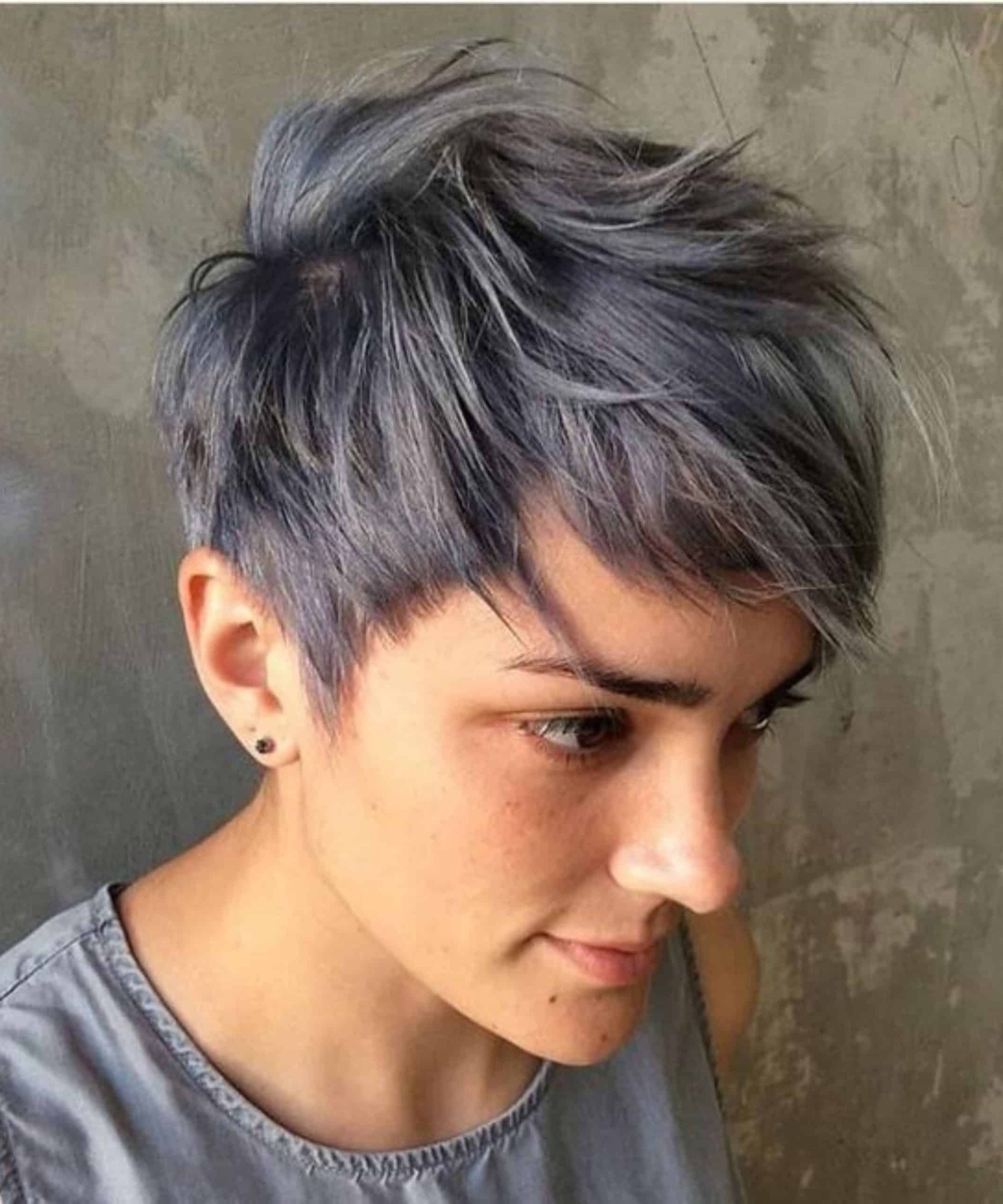 Platinum pixie with undercut
Keep your hair up to date with a bob cut or a shaved back. If you're feeling bold, increase the tight side slit. Save your work for a long time to get a funky style that is fun to play with. The extreme platinum color adds balance and is sure to grab attention.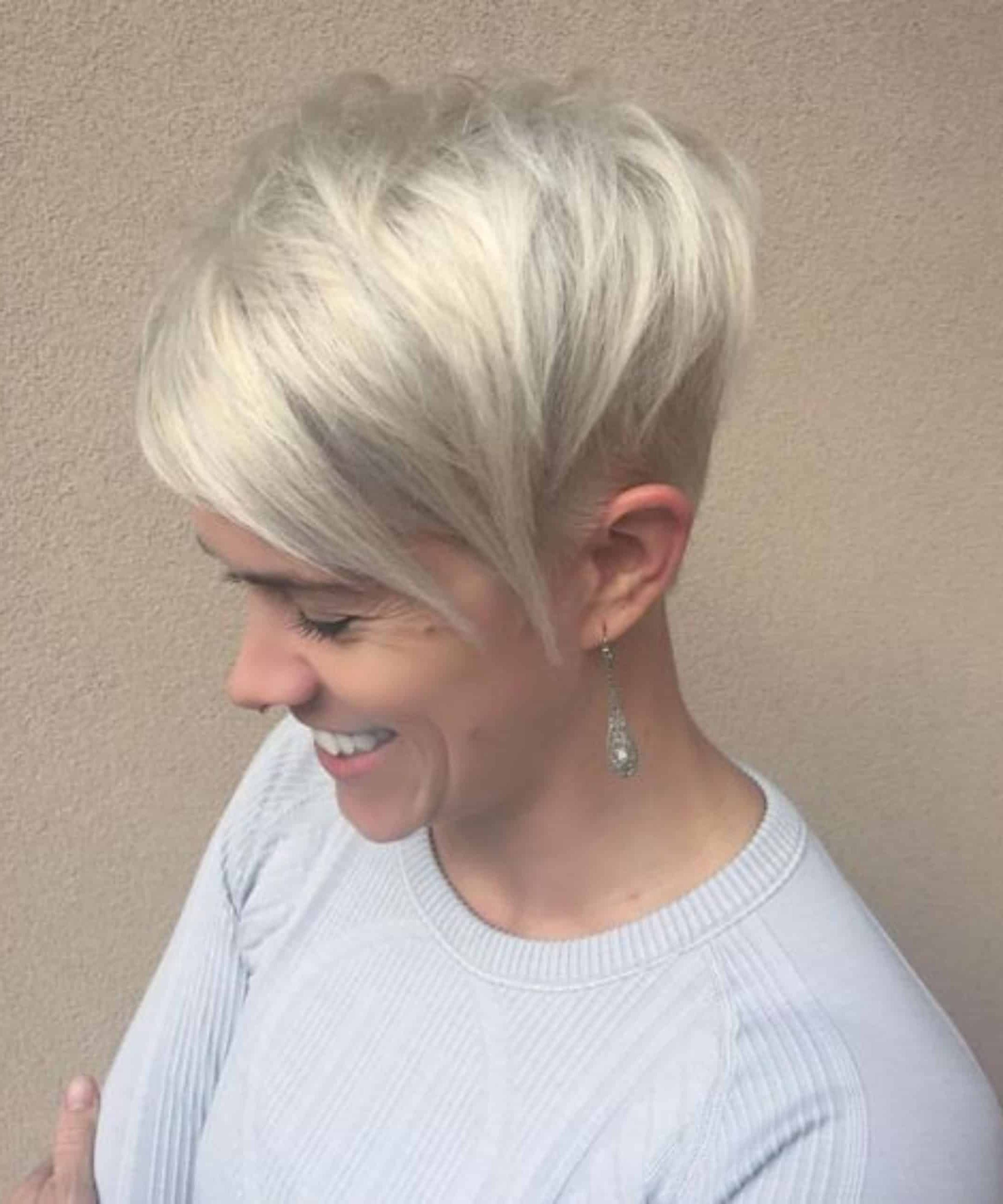 Sleek pixie
Elegant and sophisticated short haircut with a deep parting on the side and angular bangs. Longer hair on the one hand creates a fun element of asymmetry for a more dynamic hairstyle. Keep the surface smooth and you will have perfect hair.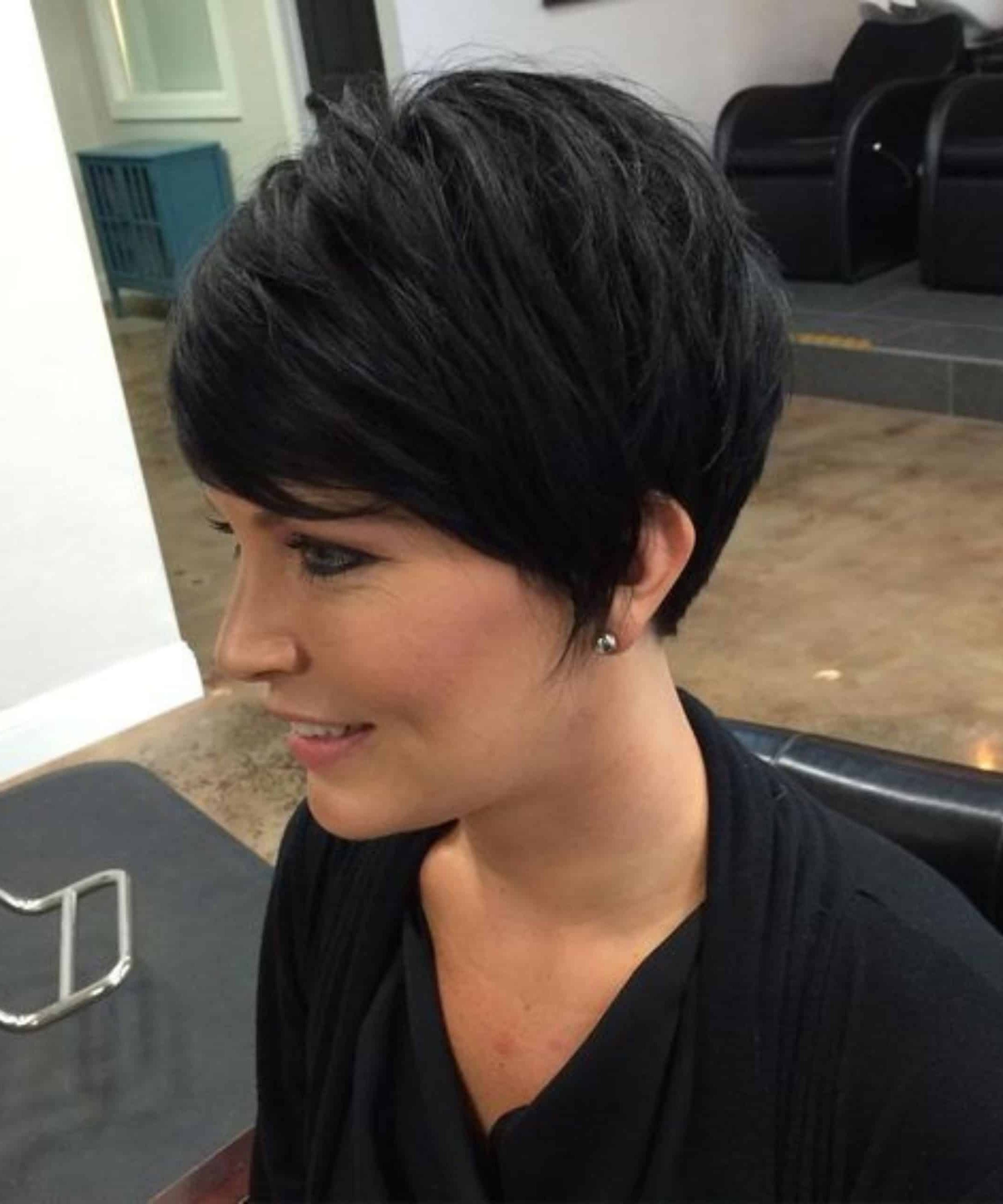 Modern long pixie
A long pixie cut with a modern twist might be just what you need to spice up your look. The long top and narrow neckline give you a fashionable and confident style. Add an extra dimension with a platinum color over a dark undercoat.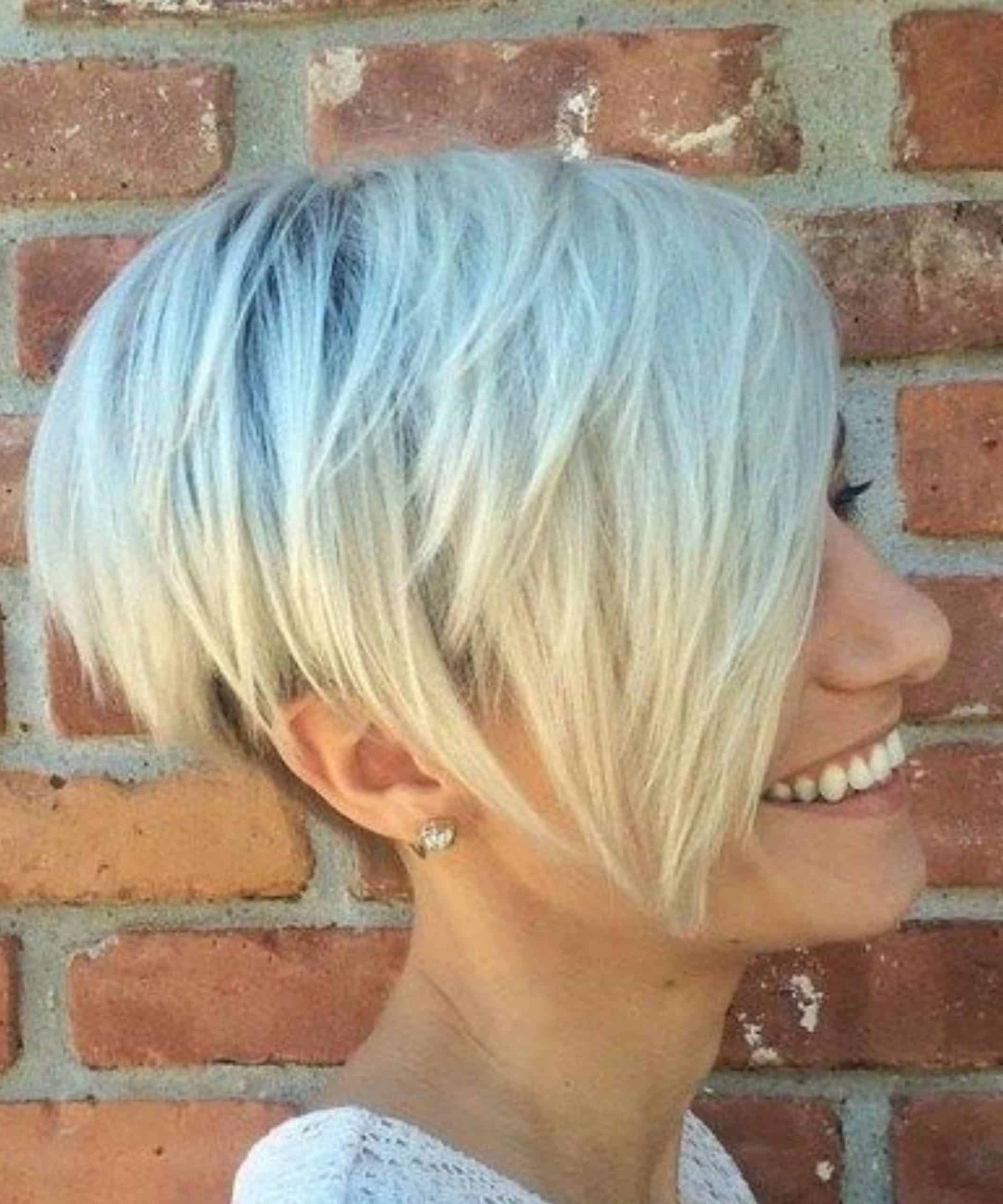 Pixie bob
If you want a discreet pixie bob haircut, try a short haircut for sultry brunettes. Keep the top section of your hair long and part it with the roots. Make the hair as short as possible on the back.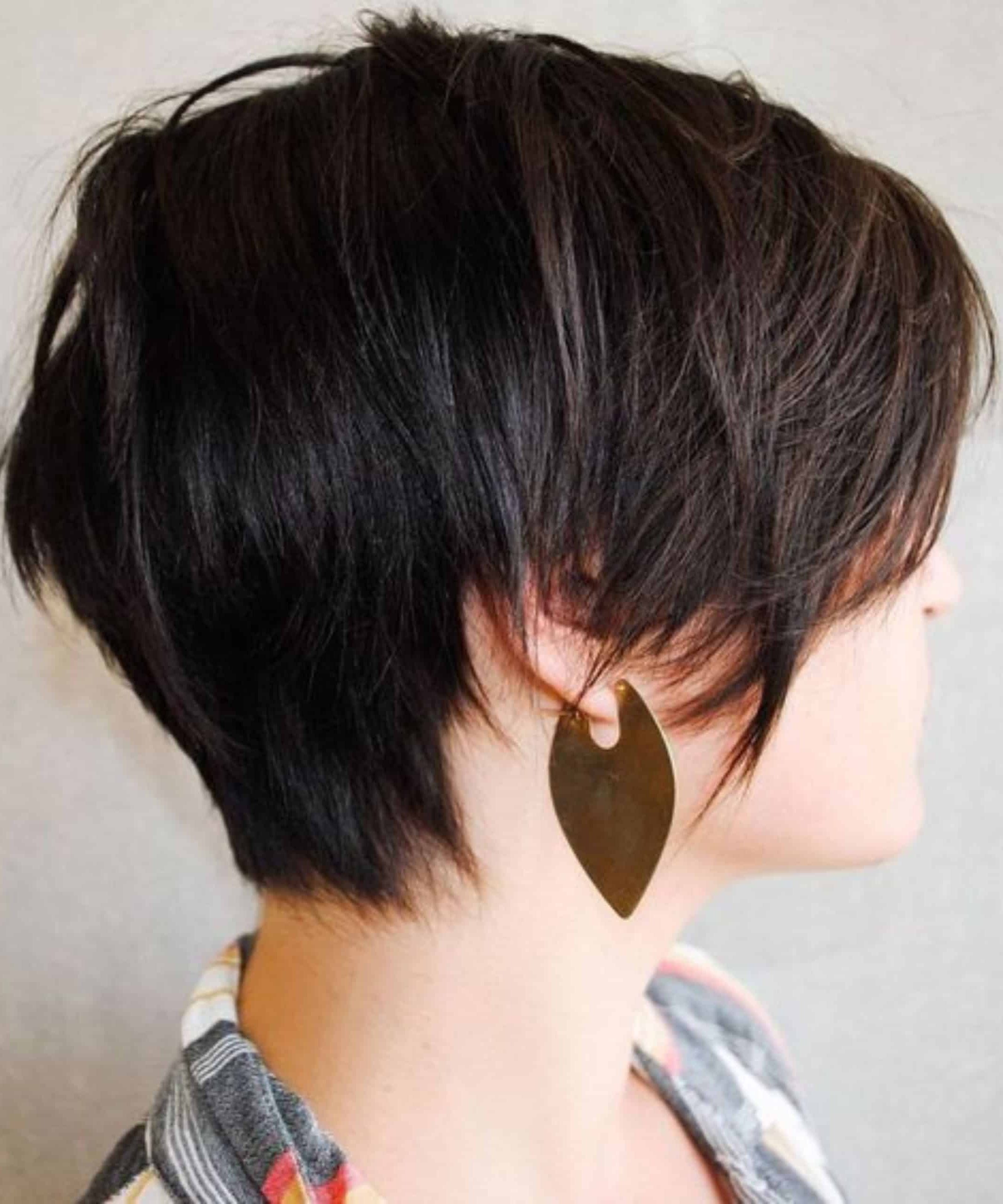 Choose a style for your hair type
In the right hands, long pixie styles have the power to make every hair texture shine, revealing its natural beauty and correcting any areas of concern you may have. Thick manes should be freed from the extra weight and textured vibrantly, while thin tresses should be infused with dimension and texture without sacrificing any density. Even lovers of natural hair can pull off the style.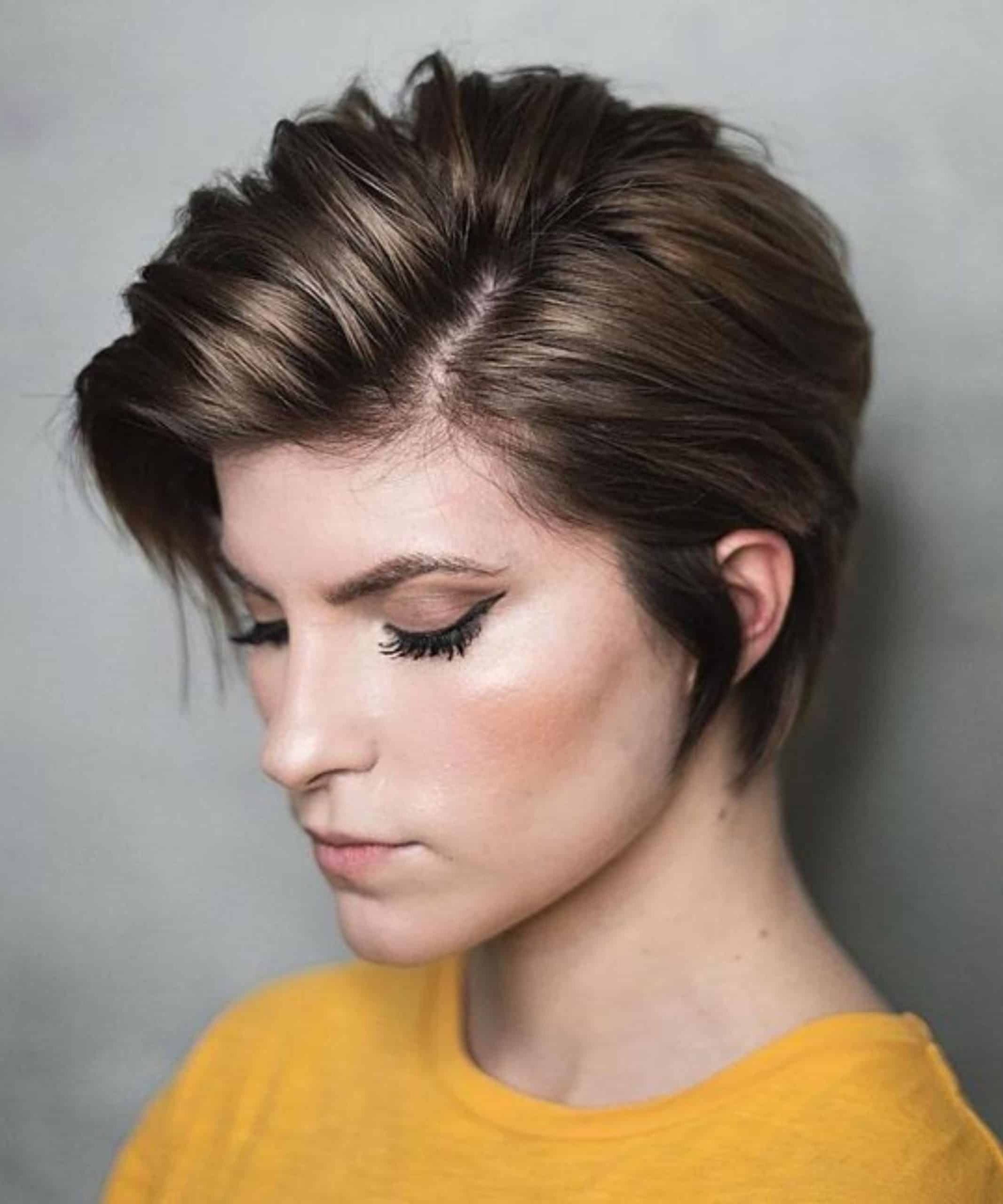 Long faces need extra width at the sides, and this cool pixie cut gains just enough of that with side-parted locks and elevated roots.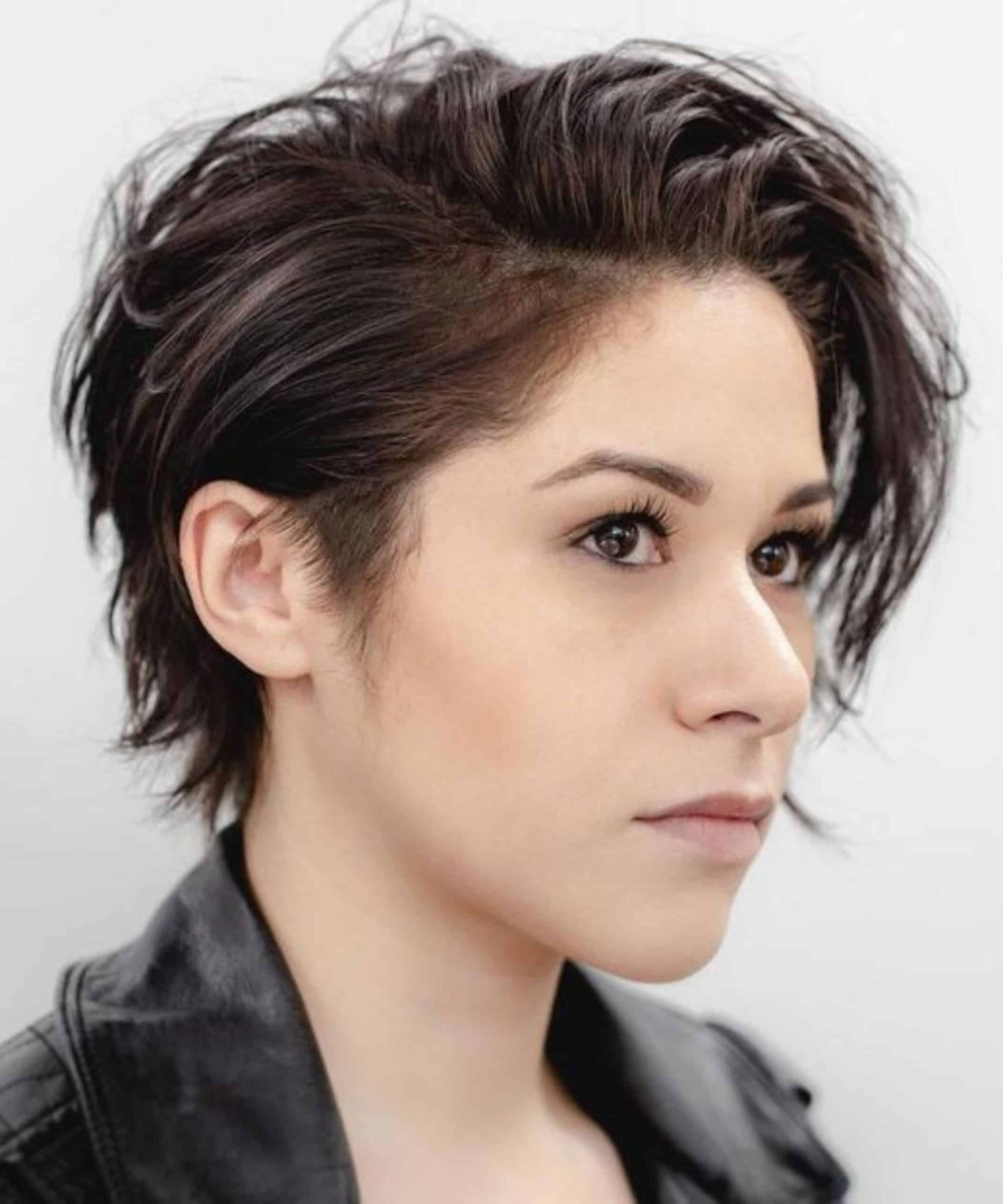 This icy blonde cut with short top parts and side-lengthening layered bangs is a perfect frame for an oval face.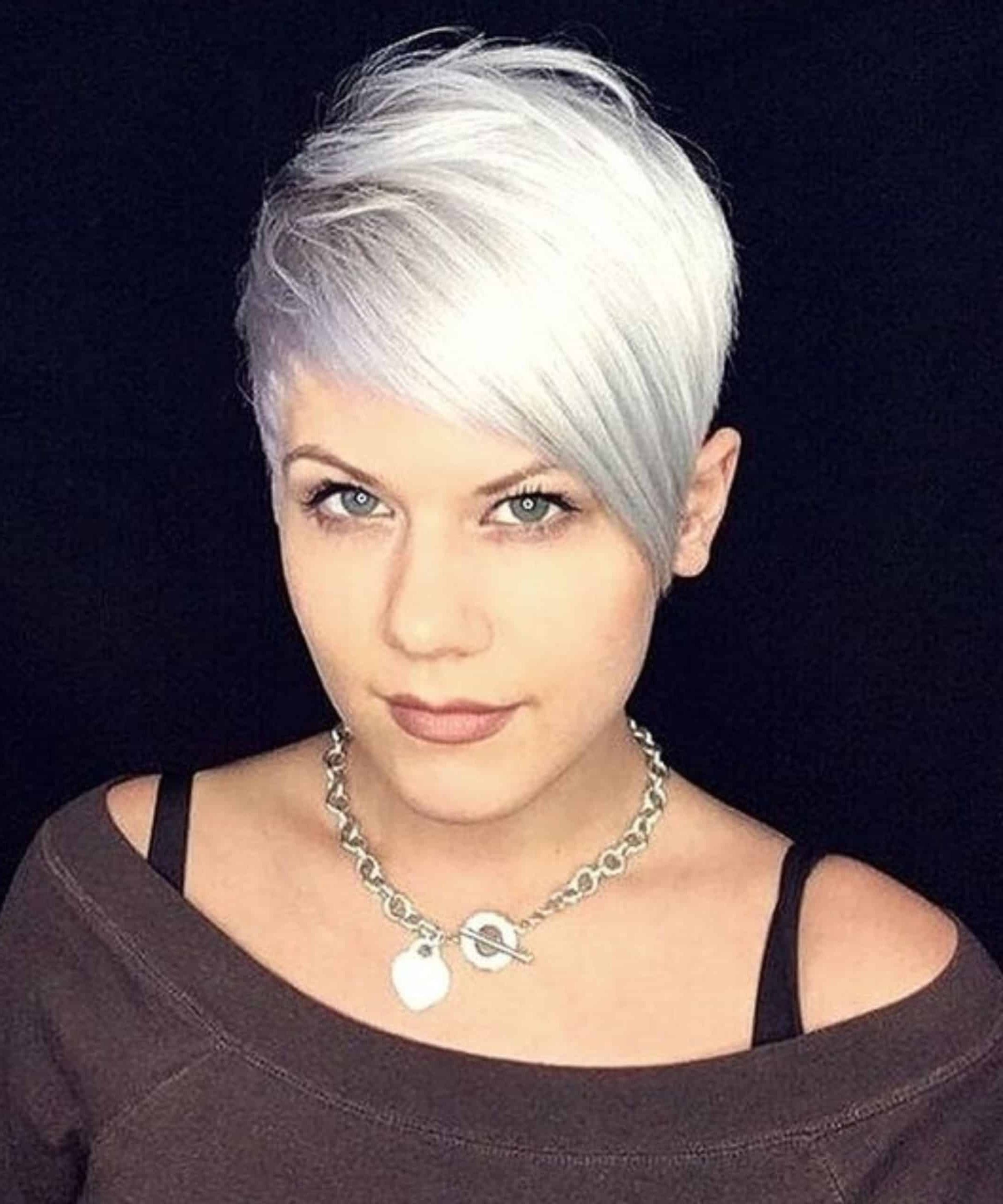 This square face is softened with bangs and wispy layers. The mix of short and long strands does a great job of avoiding a boxy look.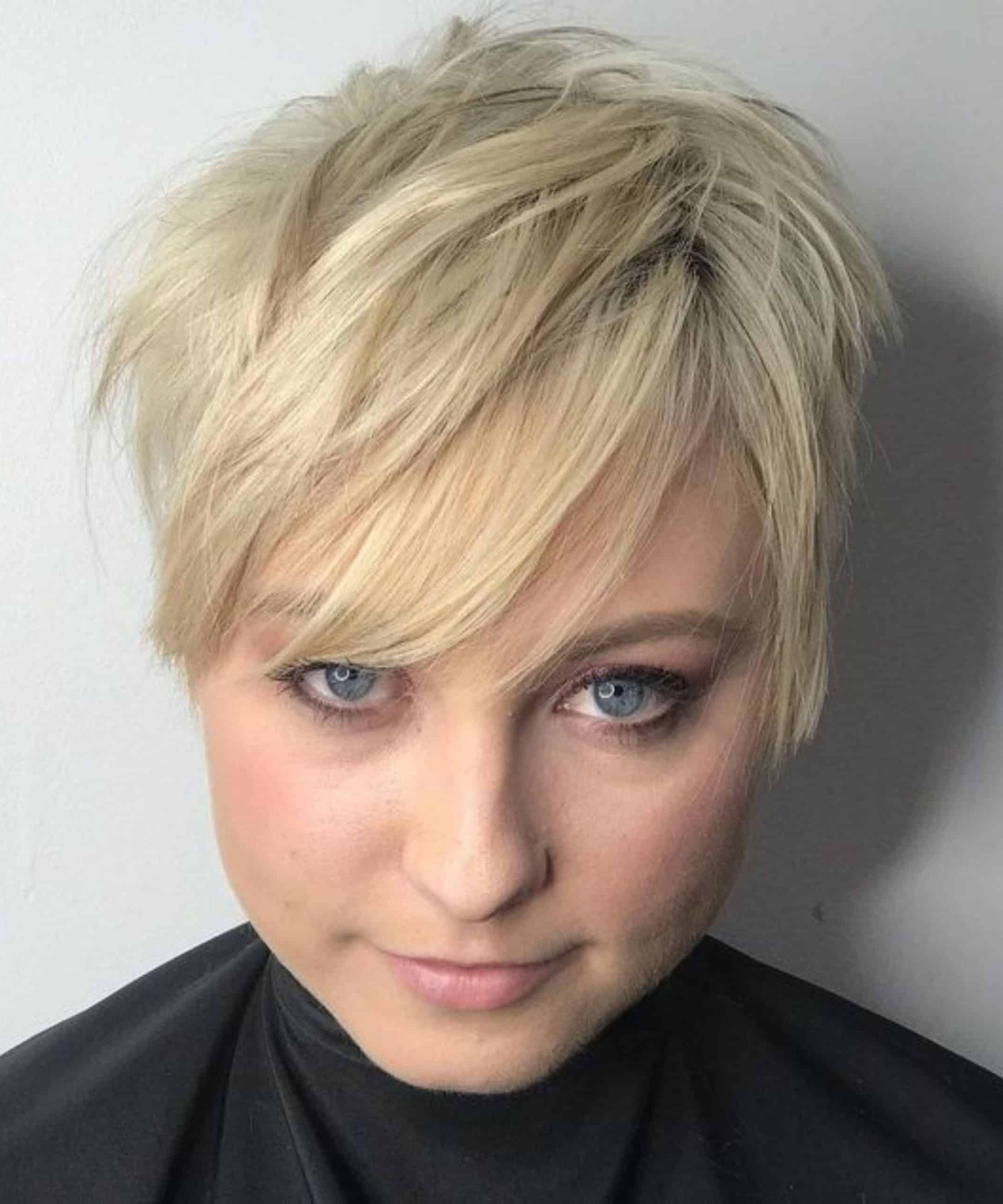 Rock your long pixie with Bangs
Of course, if you totally hate bangs, you can skip this section and opt for a cut that helps keep those sometimes quite demanding front pieces out of your face. However, we recommend that you think more positively because bangs are a great beauty tool to balance out your facial features and make your haircut look even edgier.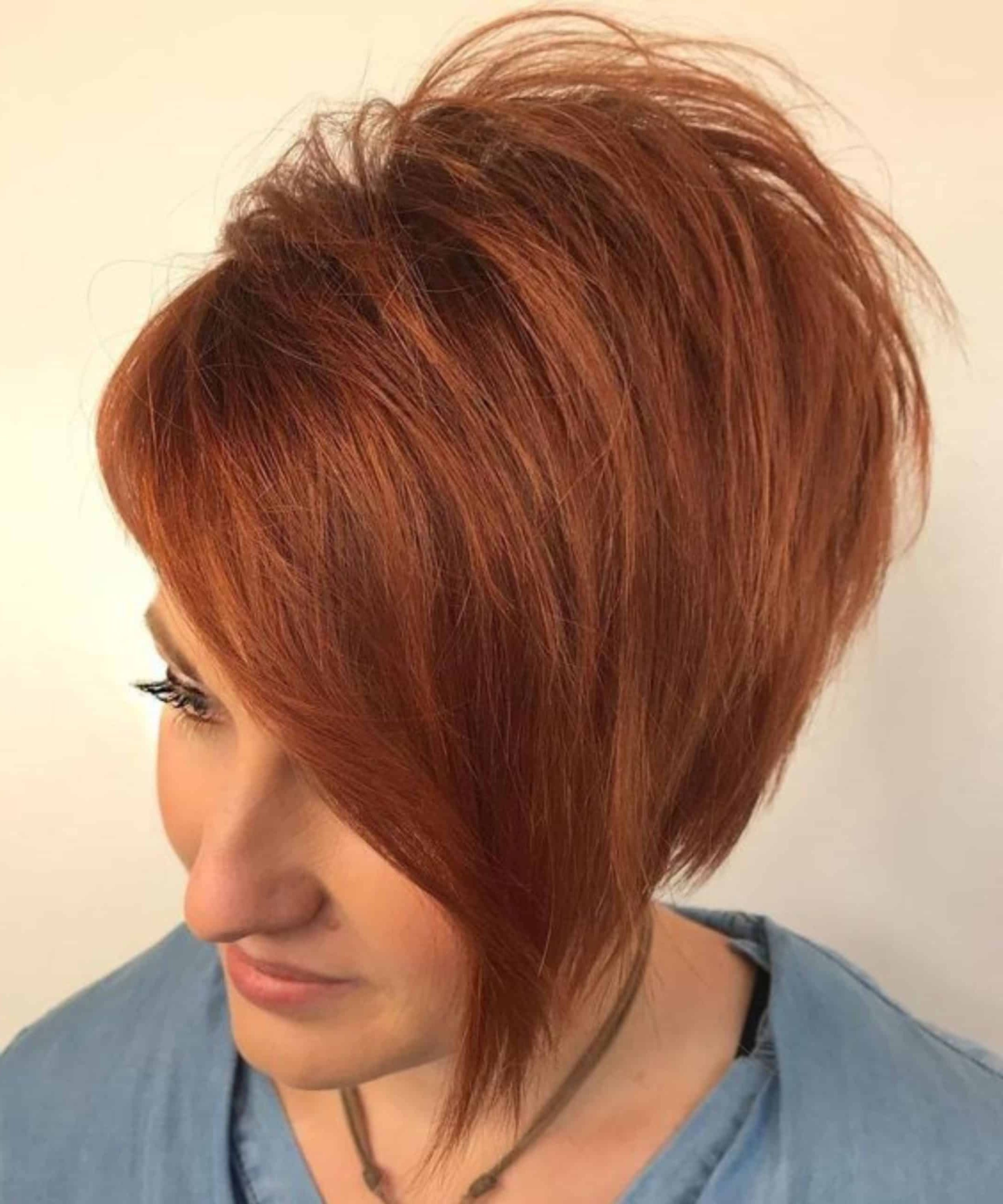 This silver blonde is nicely layered in the back and top for lots of dimensions with fun and fashionable slashed ends.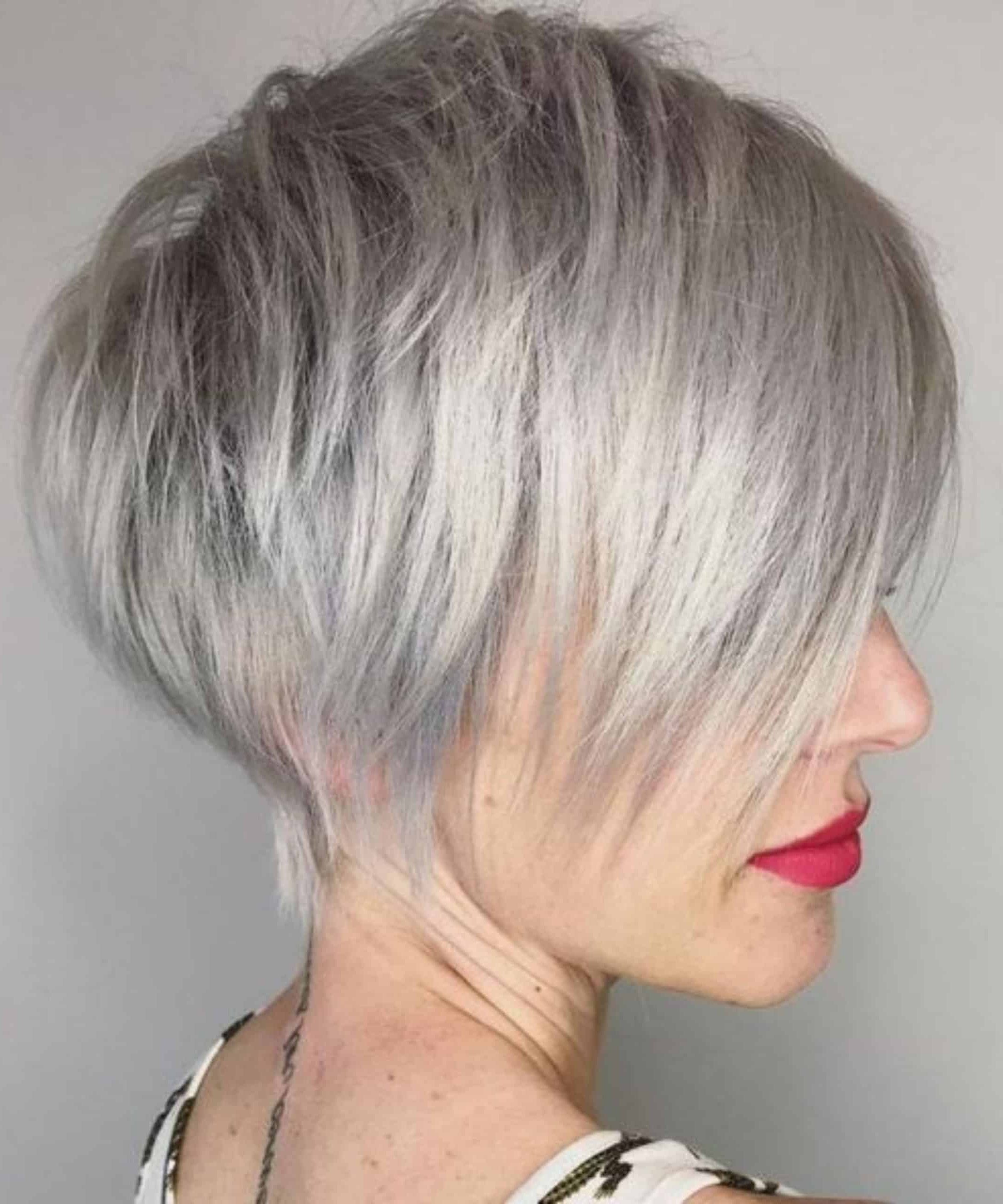 Look at this killer we couldn't miss! It spices up the crop and helps create volume in the back, while the highlights serve to add depth.